The Rake Sale: Pieces That Will Shade in the Gaps In Your Style Portfolio
Because it's not all about the staples…
An old adage has it – and it's one that a certain sartorially savvy butler who sprung from the fertile imagination of PG Wodehouse in the early 20th Century would champion – that a true gentleman is a man who employs a butter knife, even when dining alone. The idea that elegance should pervade even unseen nooks and crannies of a man's life is a powerful one: hence, to get the measure of how deep a gent's style credentials run, you might be better off examining not his shoes, shirts or coats, but his collar stays. A man without a decent collection of these little blades of glory is a man who perhaps cares passionately what he wears, but not nearly enough about how he wears his apparel; and, the job of keeping one's collars crisp, stiff and defined should not be left to the little plastic ones invariably provided. These 7cm examples in sterling silver from Turnbull & Asser – perfect for the classic T&A collar with which all Rake readers will be familiar – come in a stunning presentation box.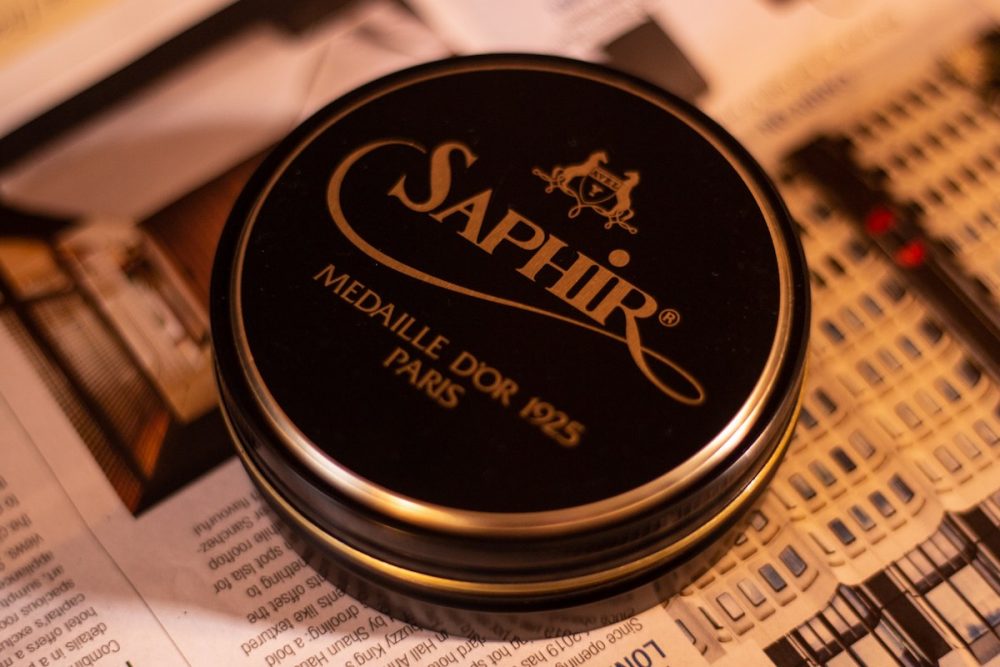 A product with a similar raison d'être – to bring out the best in your highly visible staple purchases – is a tin of Saphir Médaille d'Or Pate de Luxe, widely regarded as the world's finest shoe polish. If you've ever observed shoe-cleaning sessions at the workstations of Corthay or Berluti, you'll be of the opinion that taking to your best Wingtip Derbys with a supermarket instant shiner is akin to cleaning your Aston Martin with a jay cloth and fairy liquid. Made from seven different kinds of waxes - both animal and vegetable – as well as natural turpentine, for maximum leather penetration, this will restore colour and shine, and help your footwear become more elegant and personal as the years pass by. Continuing on the subject of leather's tendency, when treated properly, to improve with age, a perfect Father's Day gift for any man who cycles is this brown Helmet Bag from Caracalla: an atelier which makes British design Italian craftsmanship a potent dichotomy. Needless to say, the leather is sourced with painstaking diligence, while a detachable shoulder strap, a zipped compartment and a quilted lining give it practical smarts too. Then there's a stitching: given that the thread performs to the manufacturing stipulations dictated for seatbelts and airbags, you can be confident you'll inherit this one day… Hardcore structural integrity again guarantees bequeathment-factor with this elegant watch briefcase, inspired by aerospace engineering (think carbon fibre panels and an anodised aluminium skeleton), from Charles Simon. Its shell is made up of two hollowed-out cherrywood pieces, encased in young bull leather. The inside is beautifully lined with Alcantara®, a soft, suede-like microfiber: not that anyone but you will see it, though. The ten watches it can hold will be kept secure by an ultra-safe combination lock, giving its interior potent "butter knife/dining alone" factor. Likewise these suspenders, handmade in Italy from a mustard wool fabric with burgundy diamonds by Serà Fine Silk - also a purveyor of fine pocket squares, ties, suspenders, scarves and bow ties – are another way to wield a flash of individualism underneath your outer layers. The quality is self-evident in the brass fittings and leather trims. Beautiful animal hide – calfskin, in this case – also calls the shots with a debonair alternative to the common-or-garden iPhone case from Rome-based Huit Cinq 1988. Its elegant appearance detracts not a jot from its protective credentials – thanks in part to the rubber guard around the edge – and complimentary hand painted initials can be added. Another piece aimed at the individual who cares profoundly for his watches is this winder from Rapport, a family purveyor of pocket watches, jewellery boxes, watch winders, trunks and leather wares now in its fourth generation. Its radiant, high-gloss appearance can be attributed to the eight layers of lacquer with which it's been finished. It adjusts to accommodate any strap size, and features a Precision Optima mechanism for accuracy, and a selectable rotation direction function.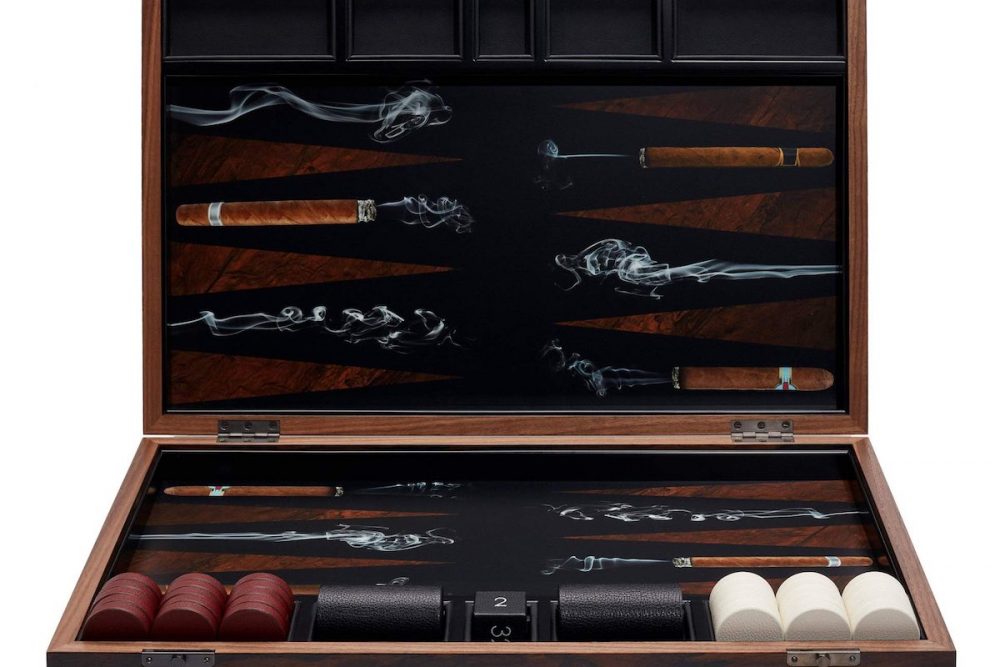 Finally, every stylish household should have a set of artisanally crafted board games, and this cigar-themed backgammon set from luxury games maker Alexandra Llewellyn would bolster any collection. The game's ubiquitously recognisable elongated triangles are here filled in with printed tobacco-leaf effect, and are sandwiched between swirling wreaths of smoke and lit cigars, the whole effect finished with a hand-applied lacquer. Leather dice shakers, embossed leather doubling die, leather playing pieces are all included in yet another piece that you'll end up passing down the generations. If you're an adherent to Leonardo da Vinci's assertion that "Details make perfection, and perfection is not a detail", these are all items for you: loaded with the kind of minutiae that make keepsakes special – and sure to add life-enhancing little specifics to any man's existence too.