The Rake Sale: Rock the Seventies style
There's a reason the 1970s continues to be one of the most stylish decades of all time as brands are still heavily influenced by the era and in The Rake Sale you've every opportunity to purchase 1970s inspired clothing from some of the most reputable brands in menswear.
The world had just got over the marvellously louche, carefree existence that was integral to the counterculture of the 1960s. A decade where the youth brought it upon themselves to revolutionise the society we live in today. Then came the 1970s which saw pop culture and politics collide on a cataclysmic scale. It translated into this alliance of rebelliousness which of course contributed to people's attitudes towards fashion, which only seemed to escalate the flamboyancy in which people dressed. Many fashion rules were broken and the key styles of the decade included the hippie, peacock revolution, glam rock and disco looks. Bold and daring outfits were at the forefront of the 1970s, most of them incorporating eye-catching colors and patterns, a silhouette that was tight up top and loose down the bottom, and interesting textures such as satin, suede and corduroy. The ubiquitous items included bell-bottom and wide-leg trousers, especially of the flare variety, platform shoes, roll-necks and suit jackets with long padded shoulders and wide-lapels.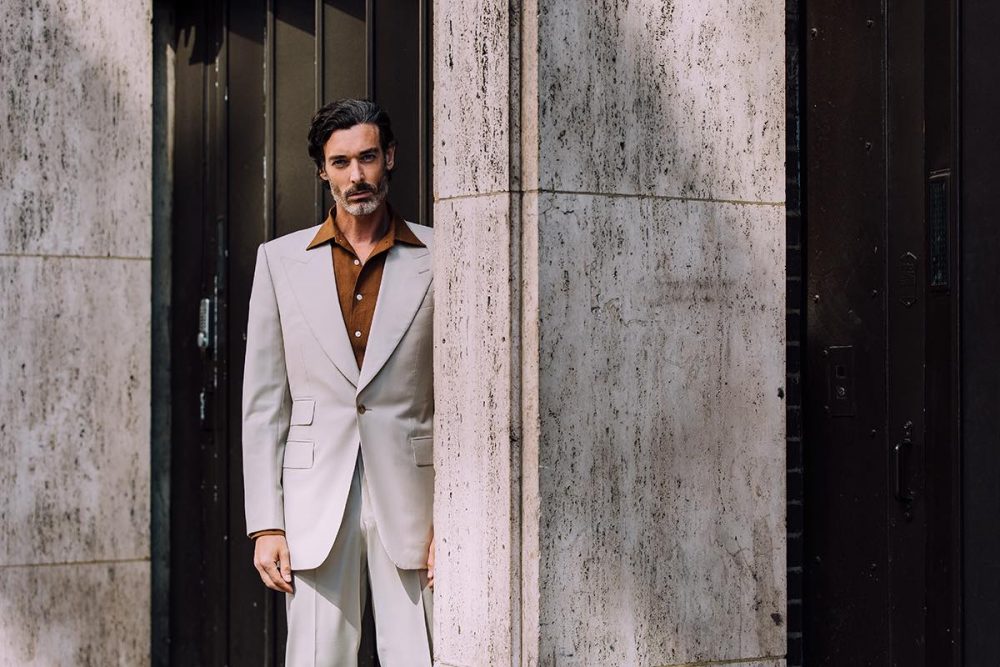 If you find yourself in a quagmire of fashion uncertainty and don't want to be boring, channelling a 1970s aesthetic is a good way to escape political, economic and social upheaval. They did it in the 1970s, so why not do it now? We're under the spell of constraint in other facets of our lives, so this could be a good way out. In the Rake's Sale you will be able to find some fitting style examples of the decade from some of the most reputable brands from around the world. No one quite embodies the disposition of fashion culture of the time more so than
Edward Sexton
. Whilst working with Tommy Nutter they dragged Savile Row into the modern era and propelled the 1970s compositions right from the start, cutting Mick Jagger's wedding day suit for his marriage to Nicaraguan socialite Bianca Pérez-Mora Macias in 1971. He wore a beautiful cream three-piece suite which bears all the hallmarks of fashion at that time with its wide-lapels, long, padded shoulders and trousers with just the right amount of flare. He paired the suit with a floral shirt which was a sign of more roguery to come from Jagger. The Rake has the pleasure of offering two pale jackets, reminiscent of Jagger's in the form of a cream fox flannels double-breasted jacket and a sand linen double-breasted jacket. Also, in the sale is an assortment of trousers of the wider variety and shirts with longer than usual collars from Edward Sexton. Also harnessing a symbolic 1970s aesthetic is
Yuri & Yuri
who have a selection of short and long-sleeved knit shirts handmade from Japanese yarn in The Rake Sale. Their long-collars overlap beautifully on jackets for a more casual appearance. They also look just as cool worn on their own tucked into some high waisted trousers. Other highlights from the Sale include a high-quality selection of corduroy from Italian brands such as
Pommella Napoli
and
Doppiaa
.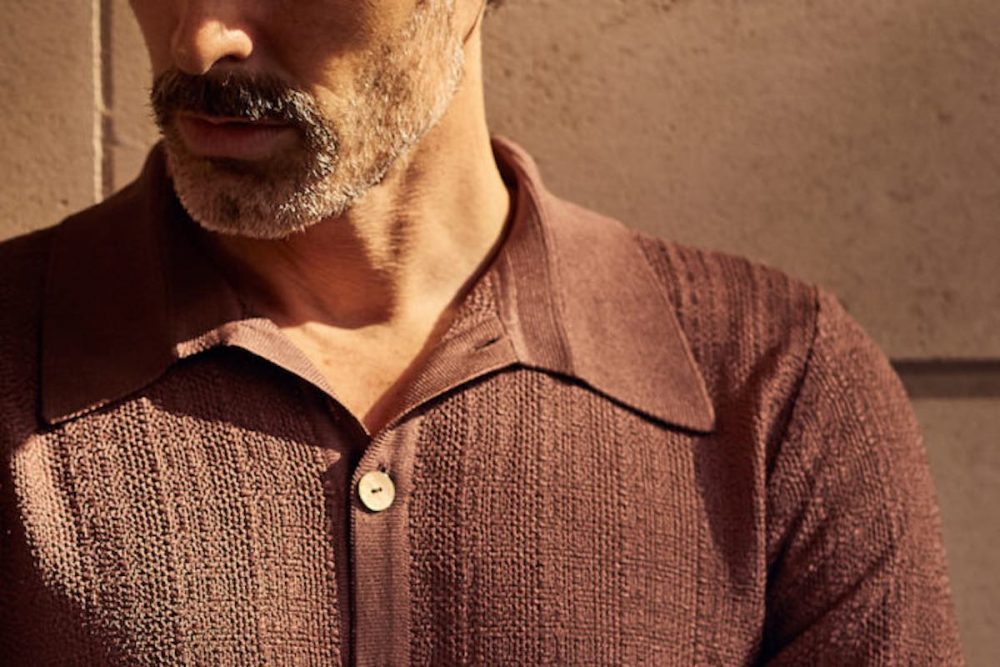 The 1970s was also famous for its kaleidoscopic prints, which you can buy in abundance in The Rake Sale. Examples include pocket squares from
Cordone 1956
and paisley silk ties from
Tie Your Tie
who manage to create these handmade ties that combine this classical elegance with this enchanting beauty from their use of spirited patterns. On the theme of paisley and floral patterns there's some beautifully crafted shirting examples from Italian brands
Doppiaa
and
Bagutta
.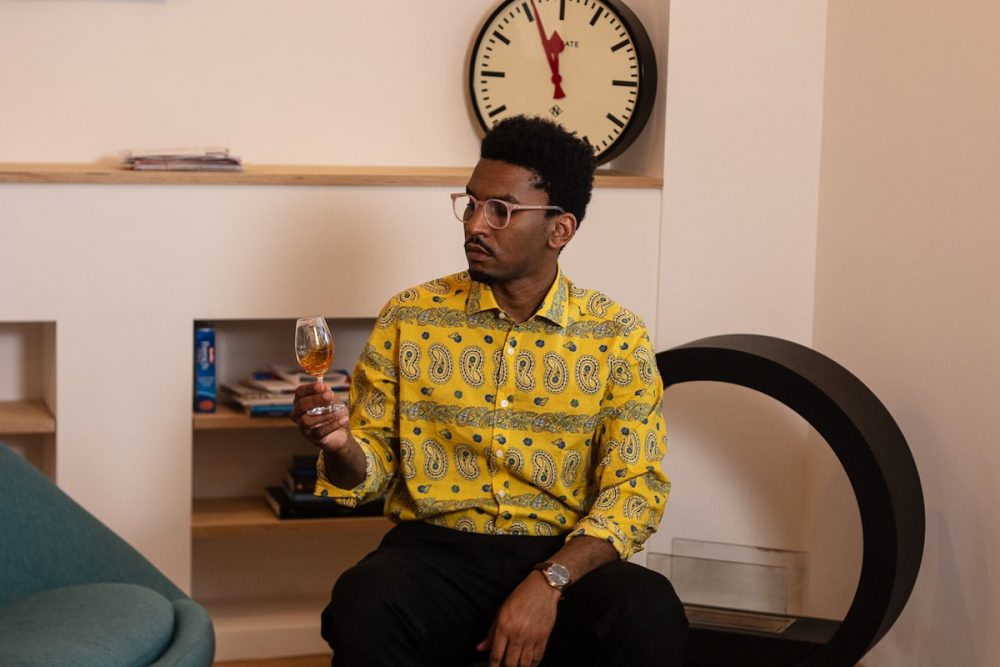 Leather and suede jackets were also very popular and in Milan-based
Valstar
who have been mastering their craft for over 100 years, you can buy a selection of cool classics. They would pair extremely well with
Barbanera's
straight-leg Guappo jeans along with their waxed leather boots which have a raised heel for a rather jaw-dropping glam rock look. Please click
here
to view the full Sale.