The Rake Sale: Seize the remaining pearls
Although we're at the rear-end of The Rake sale, it doesn't mean only the unwanted are left. Very far from it in fact, with reputable brands entering all the time, we thought it apt to narrow down the best of the rest, and to make your choice a little easier we've styled the remaining items into complete looks.
Comparable to the Andes Race "The Chaski Challenge" – a vertical ultramarathon in Peru's ancient Sacred Valley of Incas, the sale period for menswear enthusiasts can be a gruelling section of the year. Once you've painstakingly sifted through endless pages of products which you're not interested in; to then arrive at the jewel you've been looking for, there's this conundrum as to whether to purchase its current off-price state, or wait until there's further reductions, but then risk your size selling out. Here at The Rake we bring you an oasis of calm in the final days of sale, and instead of waiting for that one item, we've decided to put together a concoction of looks, based on the environment you find yourself in this summer. It might just swing the debate you've been having, one way or the other. Greek taverna Whether it be on a remote Greek island or inland near Kardamyli, Peloponnese, the hideaway of Anglo-Irish travel writer, Patrick Leigh Fermor, dining out is arguably more laid-back than the French Riviera or Amalfi Coast. This doesn't mean wearing an outfit that is less stylish, it is about mustering up the coolest outfit for your surroundings. On the Riviera you might wear an unlined linen jacket or a wide horizontal linen shirt, but in Greece the attire is more subtle, fluid and nonchalant. Greece is closer to the Middle East, so it is conceivable to see why white is extremely congruous with its own surroundings. With its slightly faded white colouring, Cordone 1956's linen Capri collar shirt can be worn anywhere in the Med, but certainly fits the bill in Greece. Made from acetate, which is known for its high level of comfort and moisture absorption properties, De Petrillo's cream trousers in the fabric would a very compatible choice.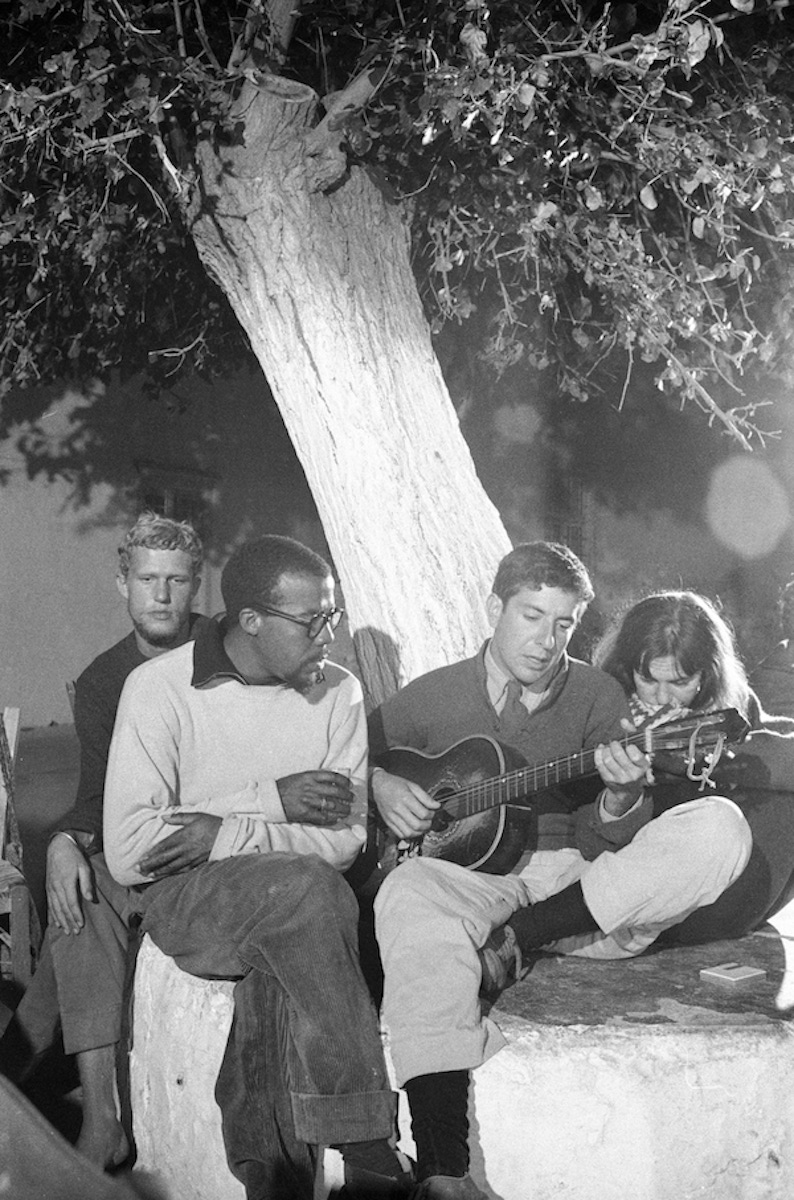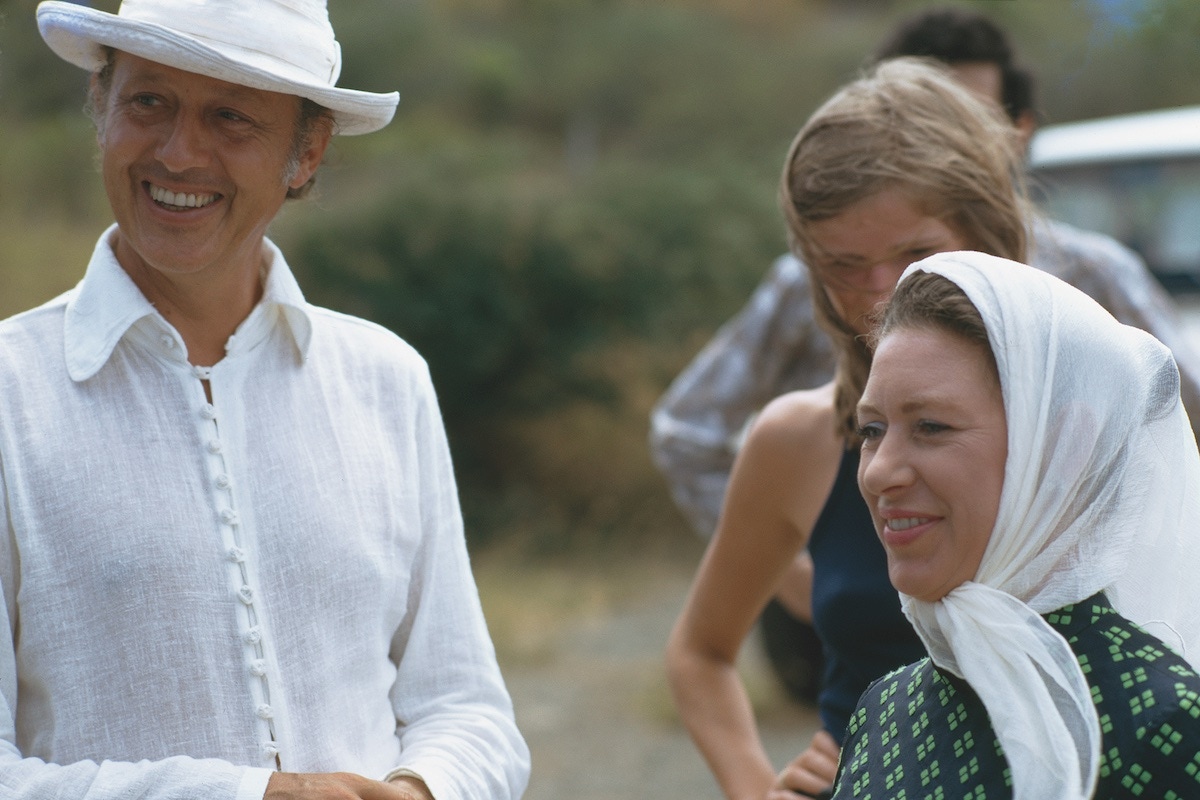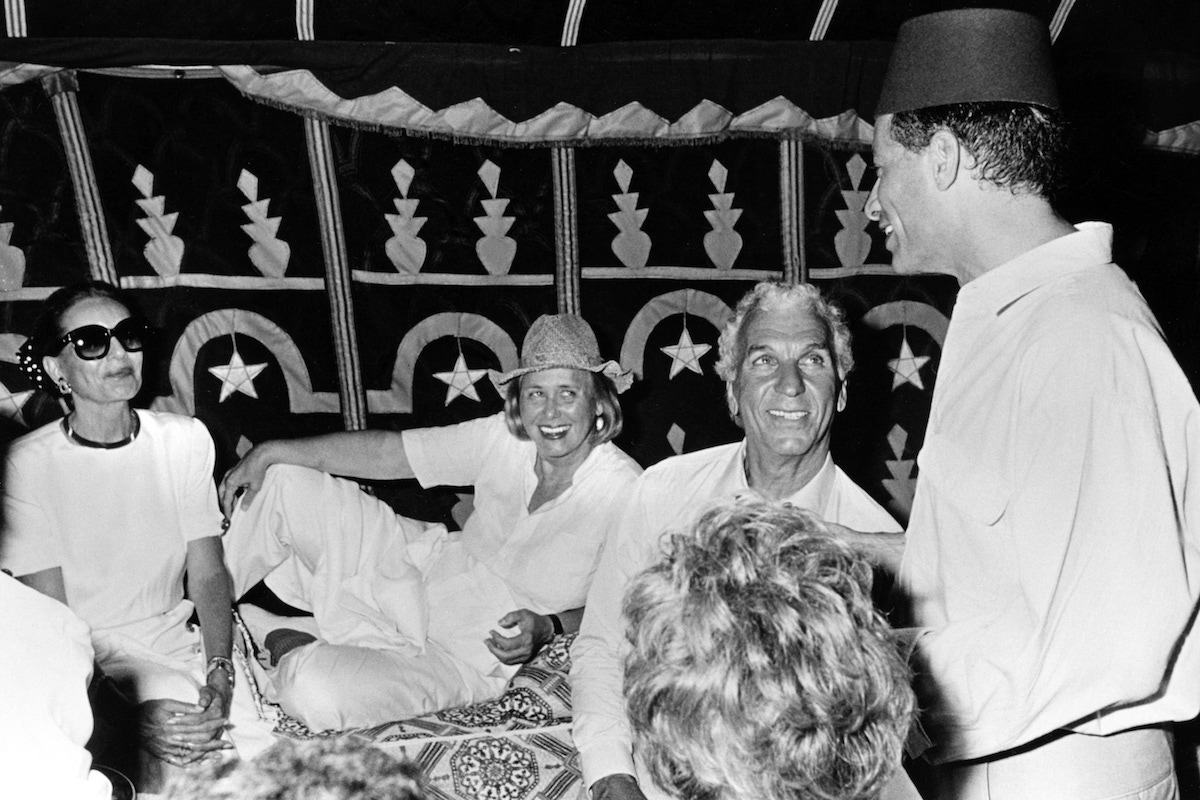 Despite the intermittent gusts of the sea breeze arriving, perspiration does seem to appear, and one place you don't want it to be visible is your forehead. To offset the steam, carry a neatly folded thin linen handkerchief in your trouser back pocket to serve its usual purpose, whilst using it to wipe the perspiration from your head. You've got limited pockets to work with, so opt for a slick card holder from Serapian, and to make sure you spot the tzatziki on the menu, don a pair of tortoiseshell acetate optical glasses from The Bespoke Dudes Eyewear. Supper in Deauville Often dubbed the 'Parisian Riviera', Deauville has been apotheosized and frequented by the stylish elite since the 1800s. The photograph of Josephine Baker walking her pet cheetah along the promenade perfectly captures the town's eccentric-yet-sophisticated spirit. Due to its close proximity to the French capital, Parisians often head northwards for a slice of its old-world glamour. With the world-famous Deauville casino, iconic grand hotels and revered horse racing track, it would be unwise to a eschew a jacket on your summer sojourn: especially when dining at Augusto Chez Laurent. In the height of summer, choose a Neapolitan design that is softly silhouetted, relaxed and unstructured. De Petrillo are the masters of these style credentials, and they're also adept at producing resplendent and versatile colourways. The burgundy cotton and linen Capri jacket is a fine example, and pairs beautifully with a blue cotton multi-stripe classic exclusive shirt from G. Inglese. There's no need to wear a tie, so undo a few buttons, and let the sharp collar hang celestially over the jacket's notch lapels.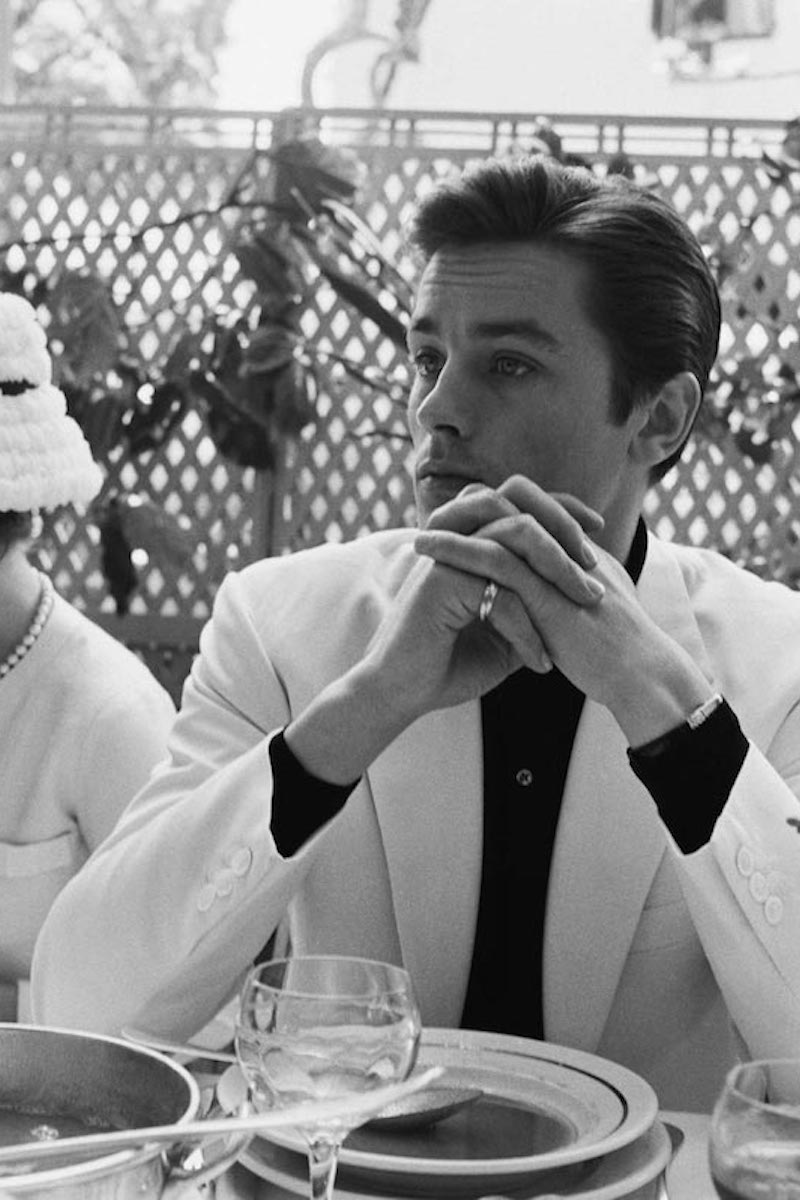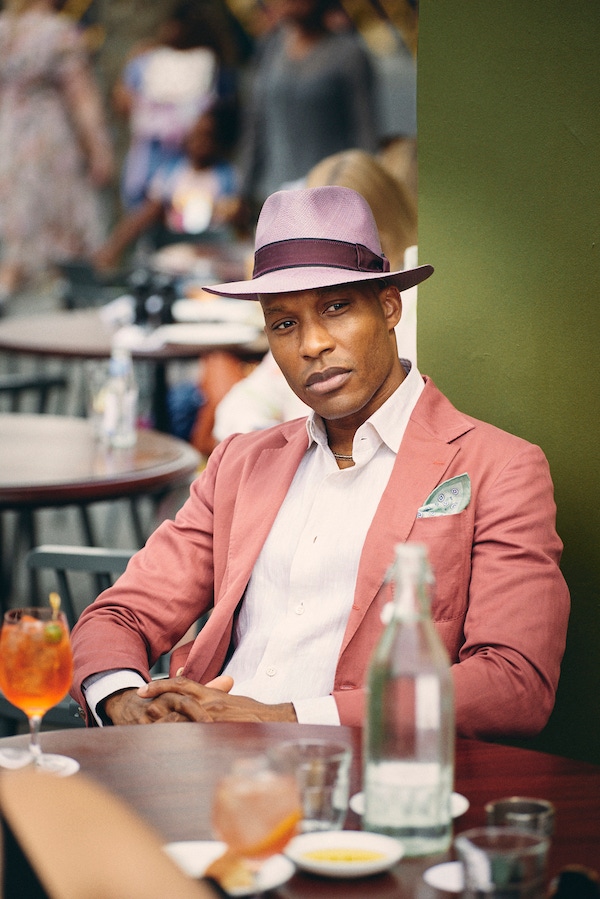 Classic-cut pants will maintain the shape of this smart-casual appearance, and there's no one better to turn to than Kit Blake. Woven by VBC, the summer blue lightweight tropical worsted pleated Aleksandar trousers would nicely balance the outfit's colour palettes, and if you finish them with a 2" turn up cuff, whilst sporting a pair of deerskin tassel loafers from Barbanera, with socks, you'll be protruding the perfect amount of pared back formality for Deauville. Beach day in Cannes Linking the beach and the city, the promenade of La Croisette is one of the most appreciated jewels of the city of Cannes. With upmarket boutiques and palatial hotels on one side, the beaches on the other flank don't get any less suave. It is not your typical beach day, which means taking up your degree of elegance and sophistication in your outfit up a few notches. With a nod to the 1920s, G. Inglese's turquoise and white linen wide horizontal striped shirt is tailor-made for a smarter beach day in Cannes. It even comes with Australian mother-of-pearl buttons for an added whiff of savoir vivre. Larger swim shorts might not protrude enough elegance for Cannes, so opt for swim shorts cut a little shorter, and don't be afraid to sport an eclectic mix of retro colours and prints, such as the yellow Camogli-print design from Italian brand Ripa Ripa. The best substitute to a Panama hat is a high-quality pair of sunglasses. Characterised by their minimalistic, squared shape the tortoiseshell acetate tobacco lens sunglasses from The Bespoke Dudes are befitting of the Riviera.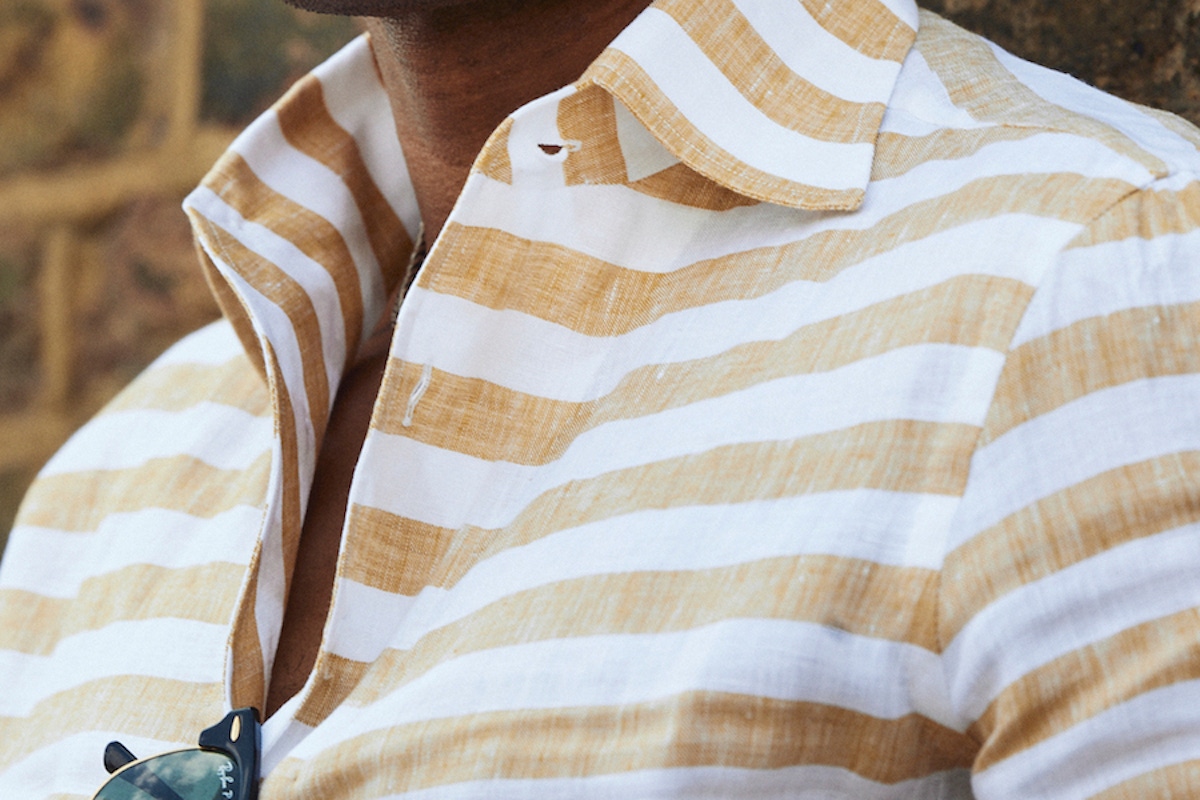 Evening drinks in New Orleans
Criticized in the past for its loose morals, the historic Bourbon Street, in the heart of the French Quarter of New Orleans is famed for its vibrant drinking spots and its mishmash of French and Spanish architecture. Again, for going out to drinks in midsummer avoid wearing anything too smart. Choose something with an edge that taps into the subcultures that you'll be surrounded by. Crafted in-house and entirely made by hand in their patented Serie fibre, Yuri & Yuri's blue grey Valli polo shirt features a slightly longer collar stand, and is the sort of shirt to have primed for an entertaining night in the city. Tuck the shirt into a pair of beige flat-fronted linen and wool blend trousers from Cifonelli to master a louche-yet-smart-casual appearance. If you're not bar hopping too much, Barbanera's Lawrence loafer, which is the brand's new summer style, updated from their aptly named Hemingway tassel design is a cool option. If you've had to travel into town – a small leather travel tote will house your essential belongings, but just don't leave it behind at the bar.