The Rake Tailored Garments: Exploded POW Check Double-Breasted Sports Jacket
One of the most recognisable of all patterns, the Prince of Wales check sports jacket in a double-breasted guise bears all the hallmarks of: sophistication, cool and adaptability. And just like Miles grasped, there is scope to uproot your creative accompaniments, with the jacket standing as the foundation.
Miles Davis always shunned the stale and the hackneyed — what he called "warmed-over turkey." This artistic integrity, this determination to be unpredictable, to stand for the new and to take risks, is key to understanding Davis's chameleon-like role as a style icon. Davis had the ability to turn commonplace clothing items to artistic expressions in their own right. In the '50s he redefined fashion's epicentre of cool, particularly in the jazz circuit by dressing in jackets of English Tweed with natural shoulders. Although music was the central component, Davis a trailblazer of jazz – crafted his own individual style in sync with his pioneering musical genius. It was not long before Davis donned a varied selection of European cut suits, that seamlessly stood out when accompanied with his thick-framed tinted sunglasses, neck ties and hats. Other icons of the time were wearing similar tailoring but it was his unique interpretations of how to wear these cuts which made him stand out with effortless charm.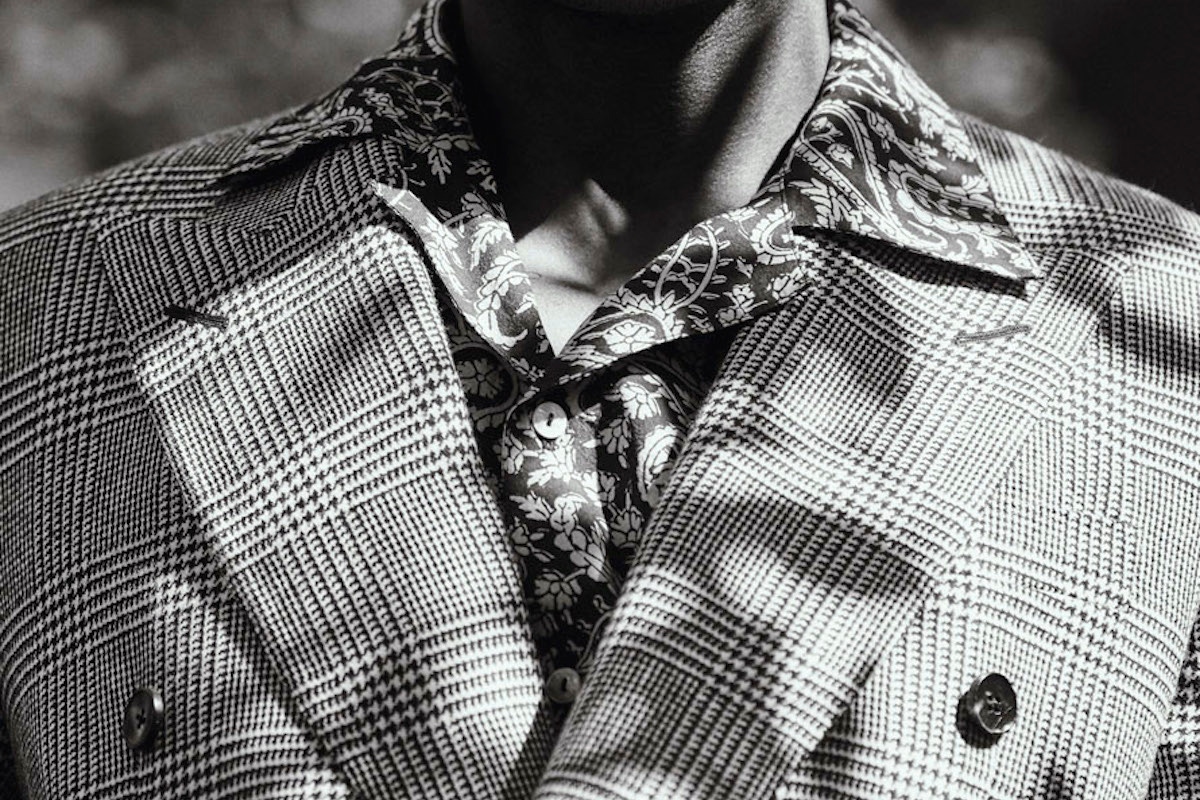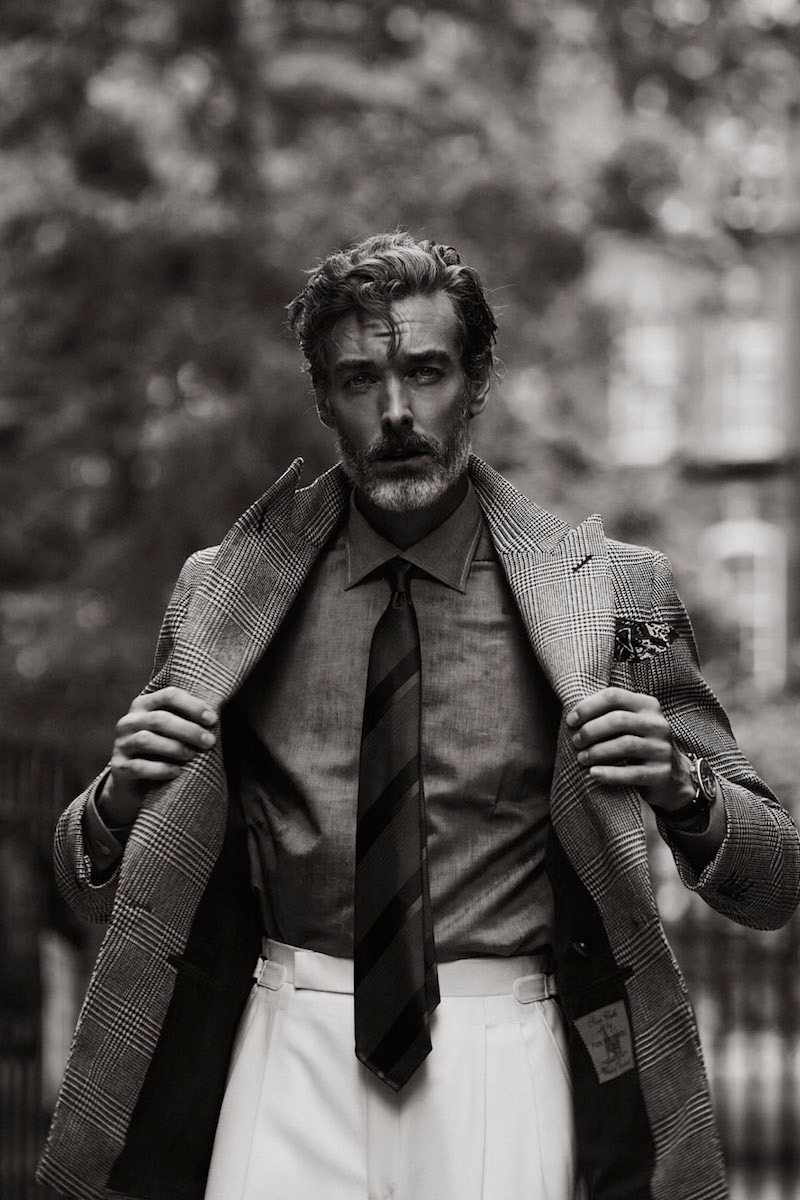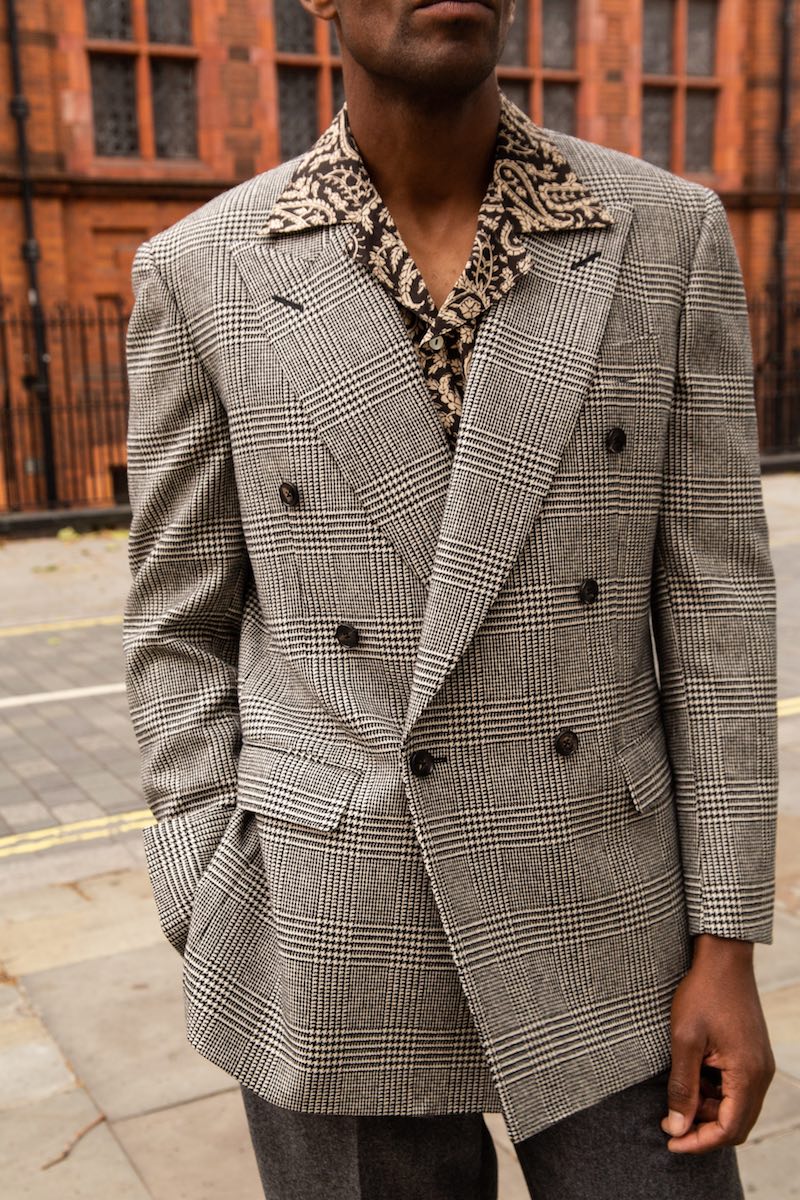 Named after Edward VII the Prince of Wales check jacket comes in a unique guise from The Rake Tailored Garments, where it comprises an openness of adaptability that Davis shared with his own demiurgic manner of dressing. Despite a double-breasted jacket being associated with formality – our design has been constructed from a fusion of British, Italian and French techniques, eliminating that stiff conformity and thus offering the ultimate in comfort and freedom of movement. This 6x1 half-canvassed jacket is made in Italy using a stunning 17oz. exploded Prince of Wales check wool by none other than Fox Brothers. It features these wider than usual peak lapels which are elegantly positioned so it creates the opportunity to wear a shirt in a variety of styles such as the cool and casual camp collar. Its concoction of international tailoring influences also transcends dutifully to wear buttoned up with a smart shirt and tie. The strategically applied cloth has been implemented in such a way that there is consistency of drape and therefore clear visibility of a fine silhouette. The deliberate length and drape of the sports jacket creates a beautiful equilibrium with a classically tailored trouser of the higher-waisted variety, which can be shown off more effectively when the jacket is unbuttoned. As the changing eras crept up on Miles he never rested on his laurels and instead moved with the times, often (ahead) to develop his own unique style, in conjunction with what was going on around him. He consistently adapted, which is the fundamental difference that The Rake Tailored Garments POW sports jacket offers. Whatever your imagination, there is a way to use the jacket as the foundation to incorporate a myriad of other styles, which is relatively unheard of since Miles Davis.