THE RAKE TAILORED GARMENTS SPRING/SUMMER 2021 2nd drop
The Rake Tailored Garments continue their stylistic insurgency in a post-lockdown world with a second drop of garments that imbue a similar revolutionary spirit. With the help of our valued partners, we've yet again been able to curate a totally unique offering on the market that embodies a renewed hunger for comfort, size and fit, whilst remaining totally accessible.
Whether you're in the grand wood-panelled boardroom of Mayfair investment firm, Killik & Co, or strolling barefoot along the white sands of the Maldives, The Rake Tailored Garments stylistic objective is to ordain freedom and expression. In the realms of rigid tailoring, it isn't always possible for the wearer to fulfil and incorporate their own idiosyncratic ideas into their look, whilst honoring the traditions and quality in what you're wearing. Even though The Rake Tailored Garments 2020 launch liberated the wearer in not yet seen before ways, the spring/summer editions are arguably more dynamic. Still unsure on the prospects of travel when we released the first of our summer designs, our second wave is coinciding with a much brighter holiday outlook. We're extremely excited to launch a new assortment of feel-good tailoring, where the emphasis on construction and fit has been intensely scrutinized to create a more virile effect, thus making the wearer feel sexy, comfortable and fundamentally cool. When speaking to The Rake's Founder, Wei Koh, Lorenzo Cifonelli said: "You want to imagine the emotions your client has when he slips on the Rake jacket for the first time". We strongly believe that our unique fit and design aesthetic offers something totally different on the market, and with people vehemently wanting to express themselves, whilst not wanting to break the bank, The Rake through its carefully curated design premise and choice of partners has done its best to make the feeling of freedom more accessible. Please note: as this is a MTO collection, the buying window is open from now until Wednesday 26th May, 2021. Video by Marcus Ebanks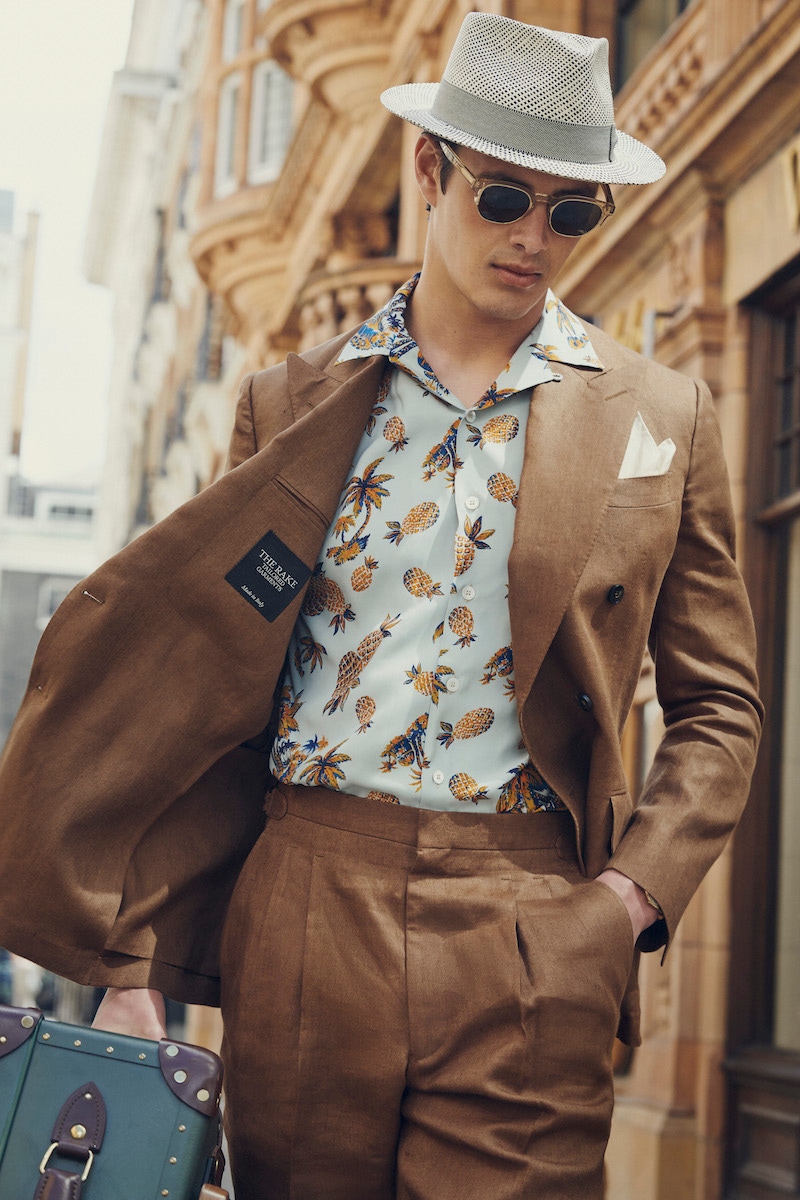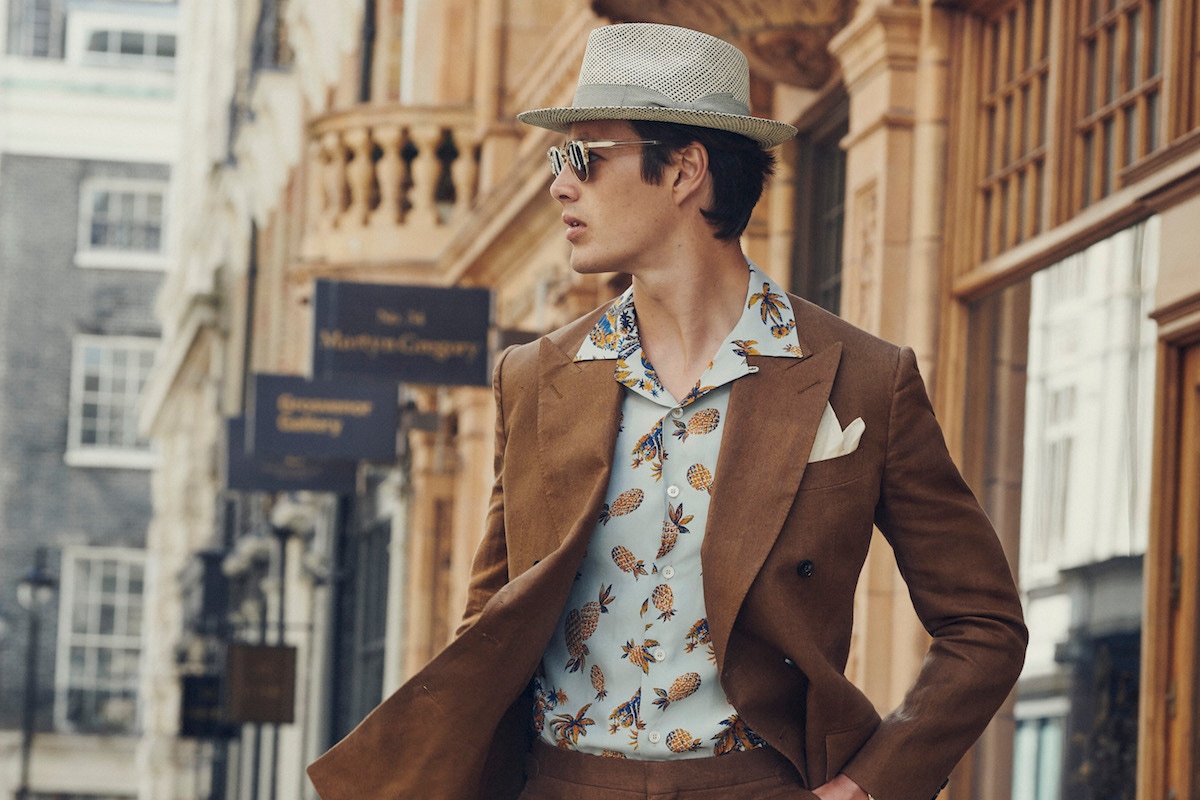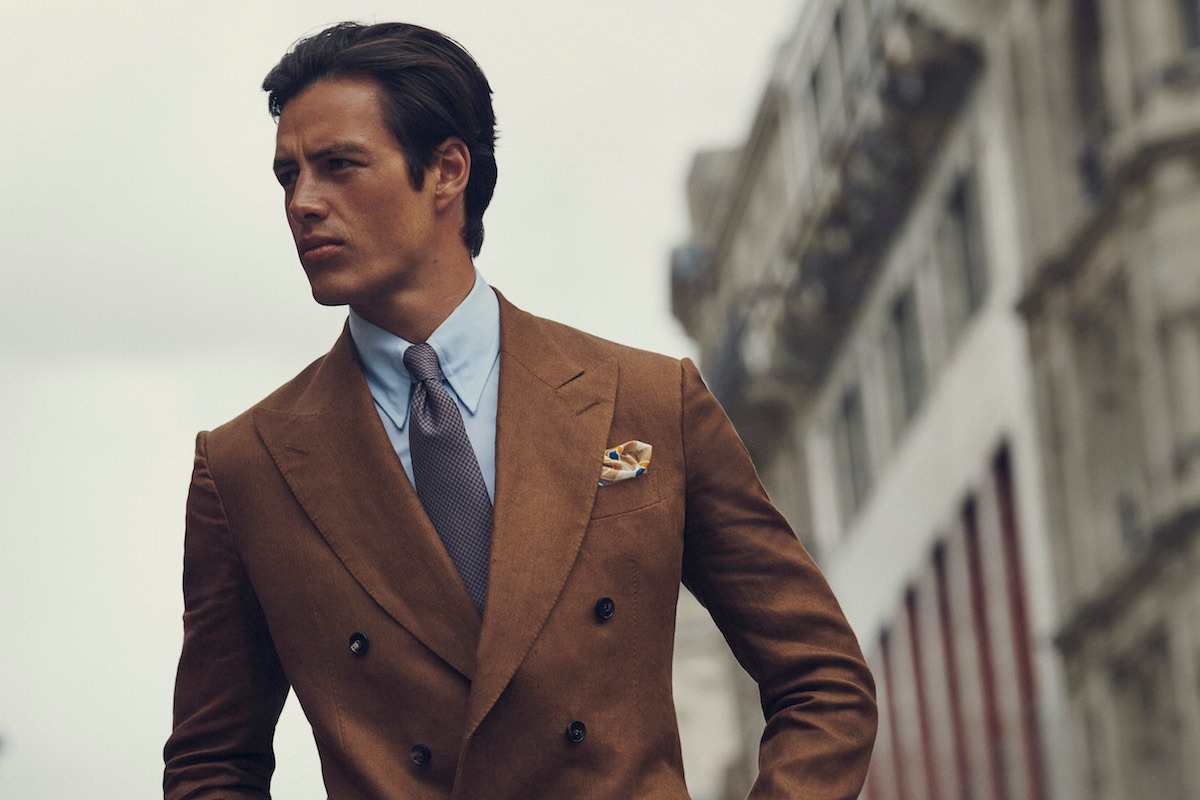 Despite the architectural alcoves of progression in our jackets, we wanted them to remain stylistically timeless. This meant medium-sized lapels and a barchetta or rowboat-shaped breast pocket, but at a slant. In a stunning ivory shade, the single-breasted jacket in high-quality Irish linen imbues all of these classic design details. Additional features include a three-roll, two-button stance, which combines beautifully with the great Neapolitan shoulder, allowing maximum shirring. A half-canvas construction has been used, and with a svelte silhouette, it gives you either the option to wear a Hawaiian shirt from Barbanera for a more louche presence, or you can utilise its refined nature, and pair with a business shirt and tie for a much more formal appearance. In keeping with this beautiful ivory colour palette, The Rake Tailored Garments offers an all-new trouser which has been made using a 270g plainweave Irish linen from Huddersfield Textiles. Instead of the fuller leg trouser of last year, we have created a slimmer model to go with our new jacket silhouette. We have dramatically enhanced the comfort of these trousers by deepening the pleats. This effectively adds cloth to the front of the trouser, which gives you more room whilst keeping the silhouette nice and slim — reminiscent of the Armani trousers from the eighties worn by Richard Gere in American Gigolo, 1980. Belt loops do have their advantages, but trousers without, such as these do help enact a sexier equilibrium of a man's waist when tucked into a shirt.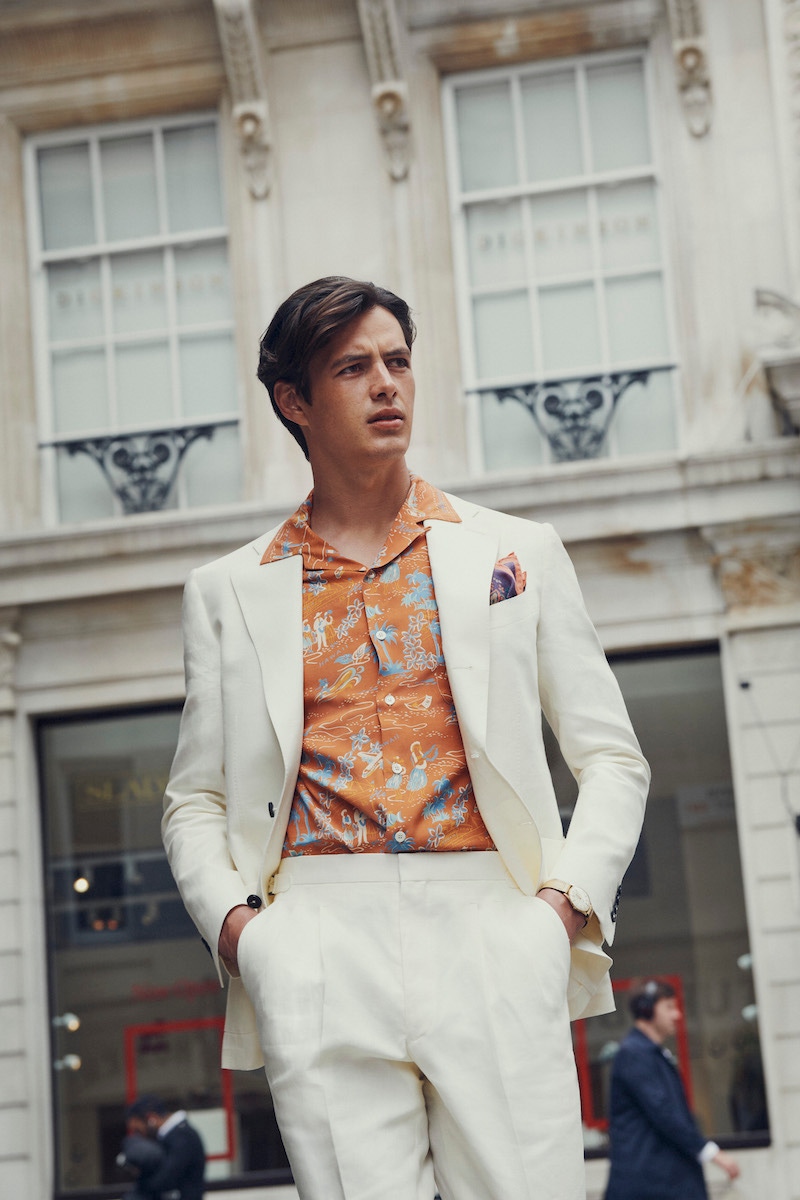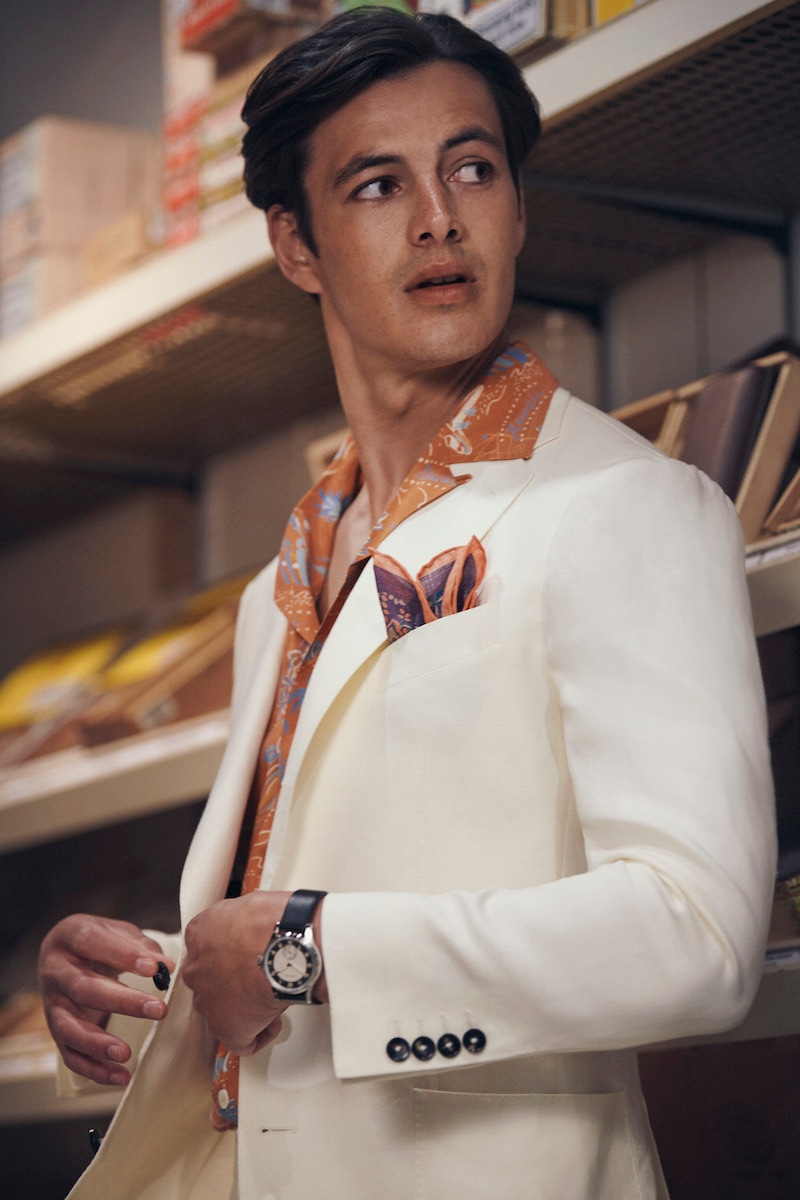 Following our inaugural collection of 6x1 double-breasted jackets, this time out we wanted to take the jacket a step further whilst also retaining the traditionalisms of what makes a 6x2 iteration so special. The result is our proudest achievement yet — a ready-to-wear doppiopetto trasformabile — or transformable jacket. Made in Italy using a stunning tobacco Irish linen, the jacket which initially fastens as a 6x2, has the option of a lower button fastening (6x1) for a rakish, relaxed appeal. As is the case with linen, it always looks more natural when its lived in - and with this jacket you should have no hesitation in travelling, working or socialising in it. Trousers, cut in the same style as the aforementioned ivory pair can be bought to make this into a suit. At $USD 580 for the jacket and $USD 195 for the trousers, it would make the suit a very attainable proposition. An off-white shade always cultivates poetic visions of the Riviera. However, to maintain the romance of this thought, it's advisable to wear a high-quality garment in the vicinity. In a beautiful off-white hue in wool Gabardine, the single-breasted jacket with full chest and Neapolitan shoulder is a Riviera masterpiece. Wear with Barbanera's blue cotton handprinted Japanese Tigers Western shirt for a smart yet louche appearance or with one of those retro striped shirts that Gunter Sachs used to don, which incidentally are offered in abundance on TheRake.com from G. Inglese. Speaking of the house of G. Inglese, we are delighted to announce our latest limited edition shirting collaboration with the expert shirtmaker, Angelo Inglese. Made at the family's atelier in Ginosa, Puglia, in lightweight linen the bulk of them feature a spread collar, one-button mitred cuffs and a slightly curved hem — allowing you to wear it with a suit or equally well when tucked into a pair of jeans. They come in a range of beautiful hues, but to spice things up a notch wear either their pink fantasy or multi-coloured fantasy long-sleeved camp collar shirts with one of the RTG jackets and accessorize with a gold necklace for true rakish appeal. G. Inglese are the masters at imbuing vintage colour palettes in their shirts, but The Rake have come up with their very own retro hue, in the form of a dark sage suit. Such is its allurement, we are offering it in both a single-and double-breasted guise with matching trousers.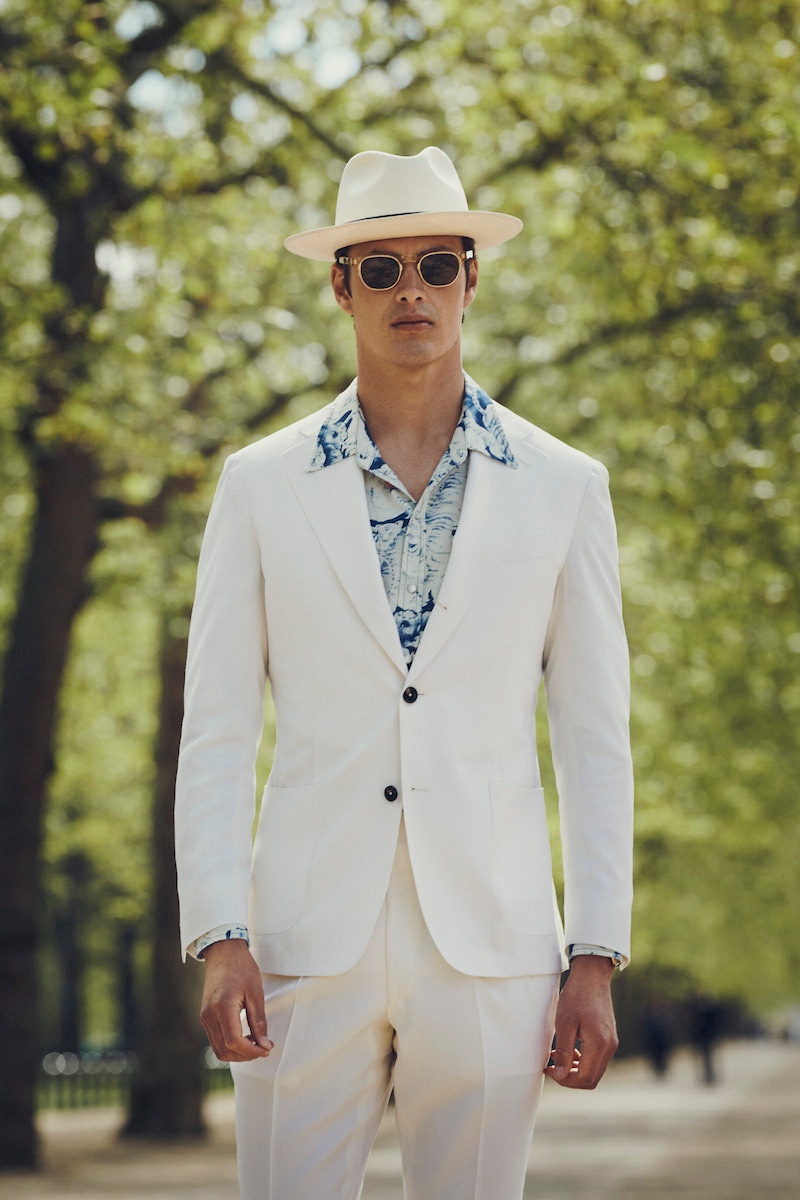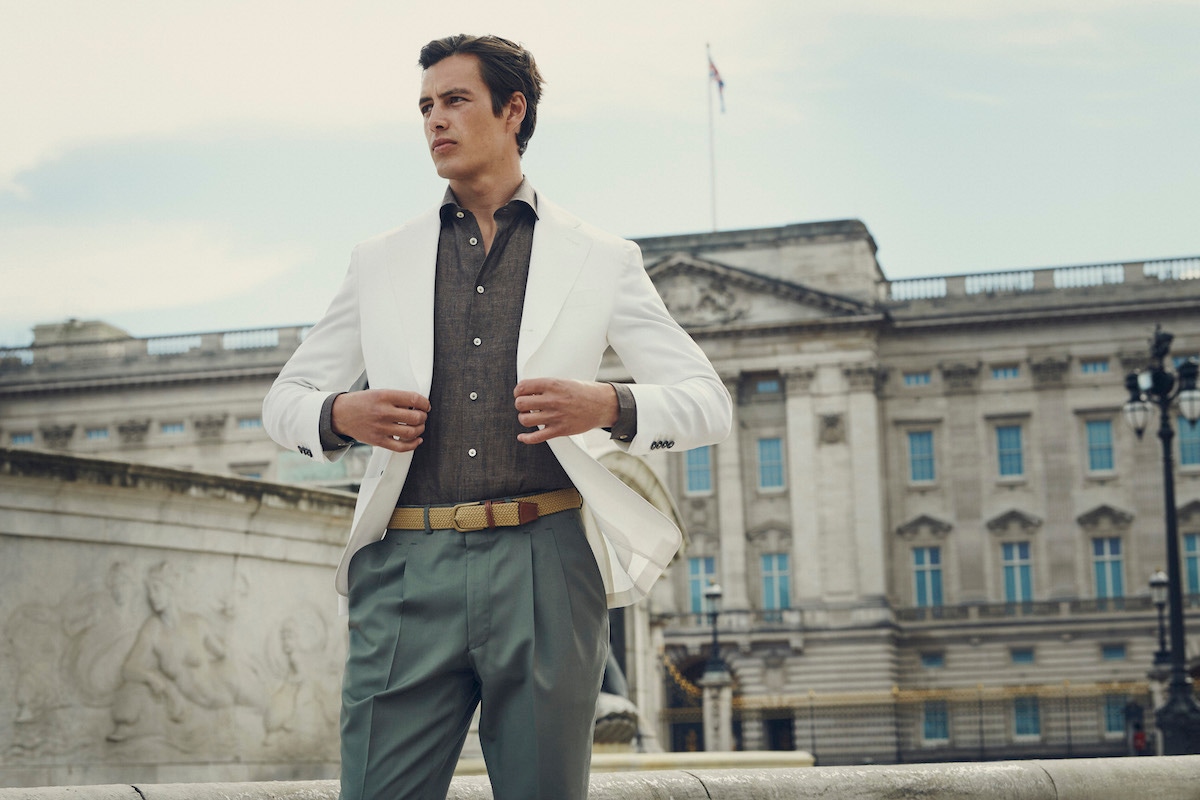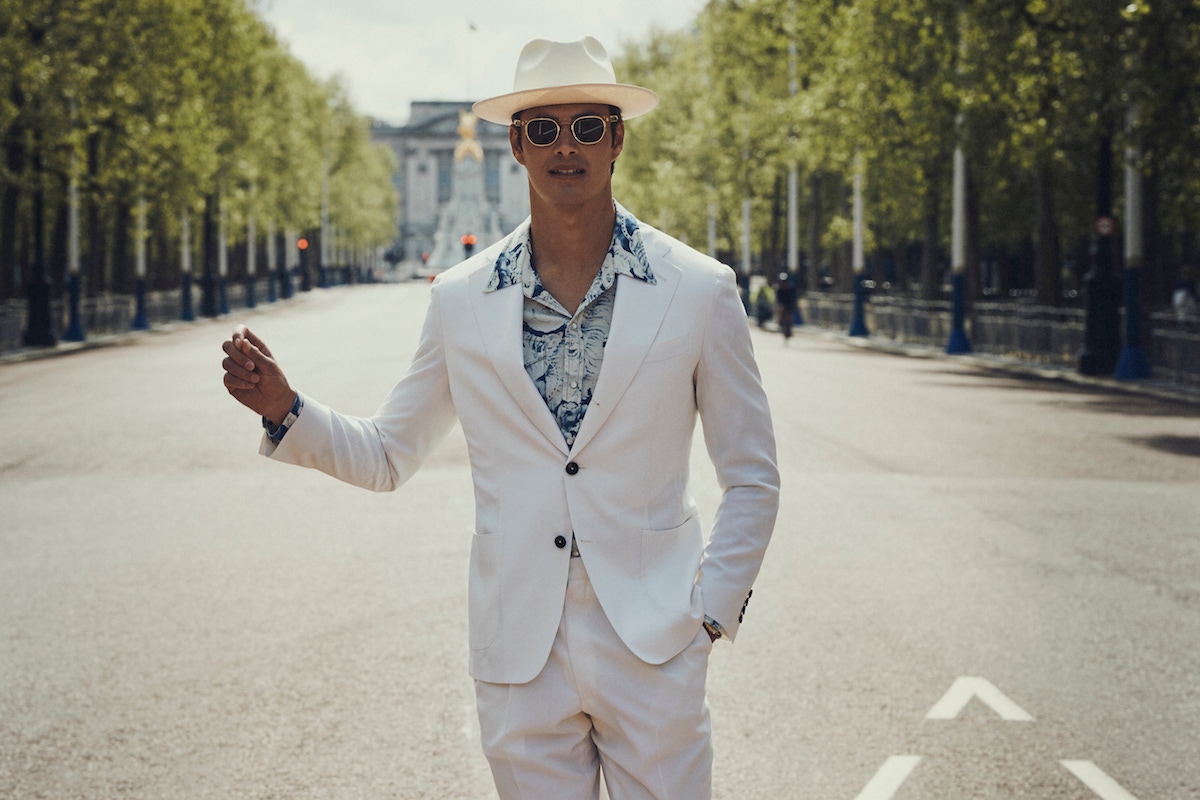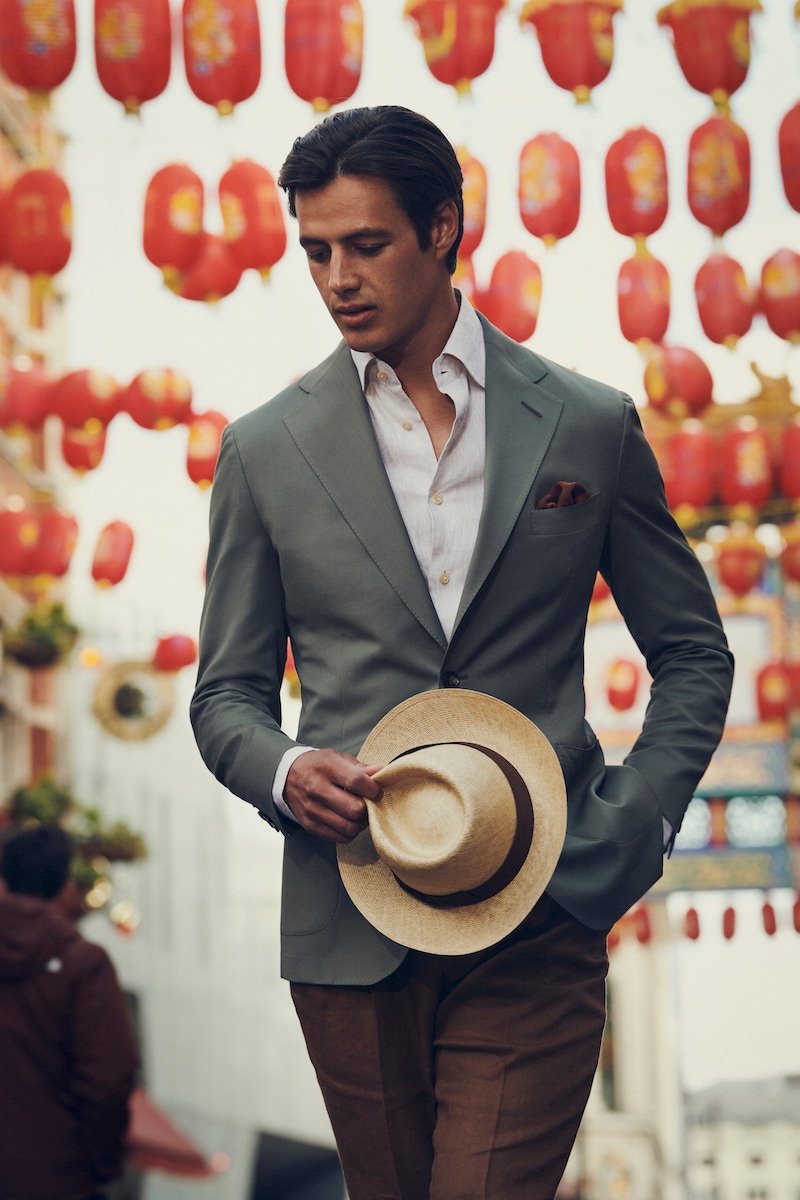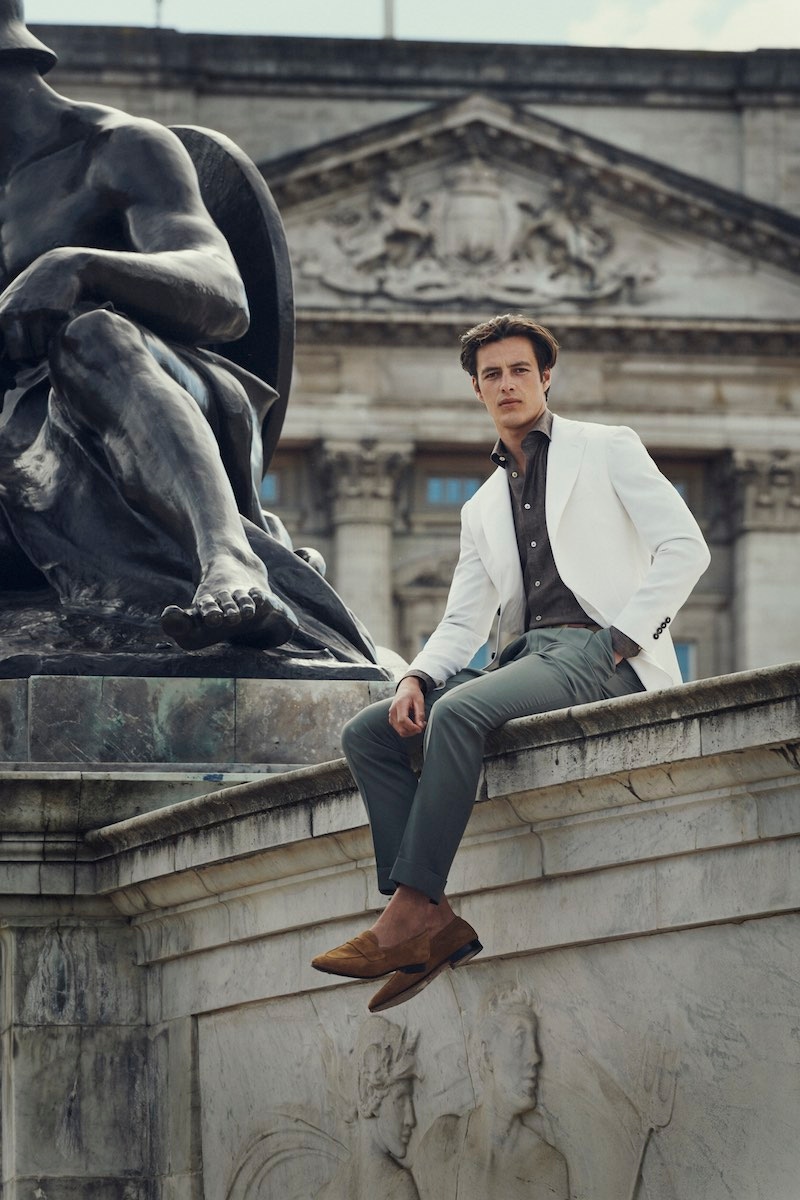 "At $USD 580 for a jacket and $USD 195 for a pair of trousers — made in Italy and using some of the world's best fabrics — we feel that The Rake Tailored Garments is the very best value around," says Wei Koh. "This range of clothing garments has been created because we believe we must create a bridge for the next generation to come into the world of classic elegance and tailored style. So, this is the sort of gateway drug into our world, but with clothing that has zero compromise. At the same time, I cannot think of a single person who will come out of 2020 without being that much more value conscious. We are aware that everyone was affected by the events of the last year and we want to offer this collection as a sign of our commitment to value and ethical business." Please note: as this is a MTO collection, the buying window is open from now until Wednesday 26th May, 2021. Special thanks to Edward and Eddie Sahakian, and Max Foulkes from Davidoff of London. Modelled by Harry Gozzett @ Select Men Fashion Direction: Amelia Hudson Photography Assistant: Derrick Kakembo Hair and Make up by Bunny Hazel Clarke