The Rake Tailored Garments: White Whipcord Cotton Trousers
Don't take heed in the opinions that white should only be worn in summer. Drawing on a fusion of English, Italian and French tailoring techniques and in a cotton whipcord, The Rake Tailored Garments white trousers advocate an unabridged approach to seasons.
The colour white is loaded with symbolic meaning. It stands for purity with its simplicity untainted by any other hue. The Pope has worn white since 1566, whilst it also has been worn by pilgrims in Islam and in the Shinto religion in Japan. Leading exponents of wearing white in winter: American novelists Mark Twain and Thomas Wolfe have long been scribing down its resplendent benefits for when the mercury drops. Tom Wolfe was famous for wearing head-to-toe white all-year-round. Now we're not saying everyone should convert to this achromatic eccentricity for every season but it is worth bearing in mind that heavier cloths such as flannel and corduroy – refute any of the claims that white can't be both flattering and comfortable. It is apt timing that the morose minds spiked by the looming temperature drop and impending lockdown measures can find comfort and joy in the white whipcord cotton trousers by The Rake Tailored Garments.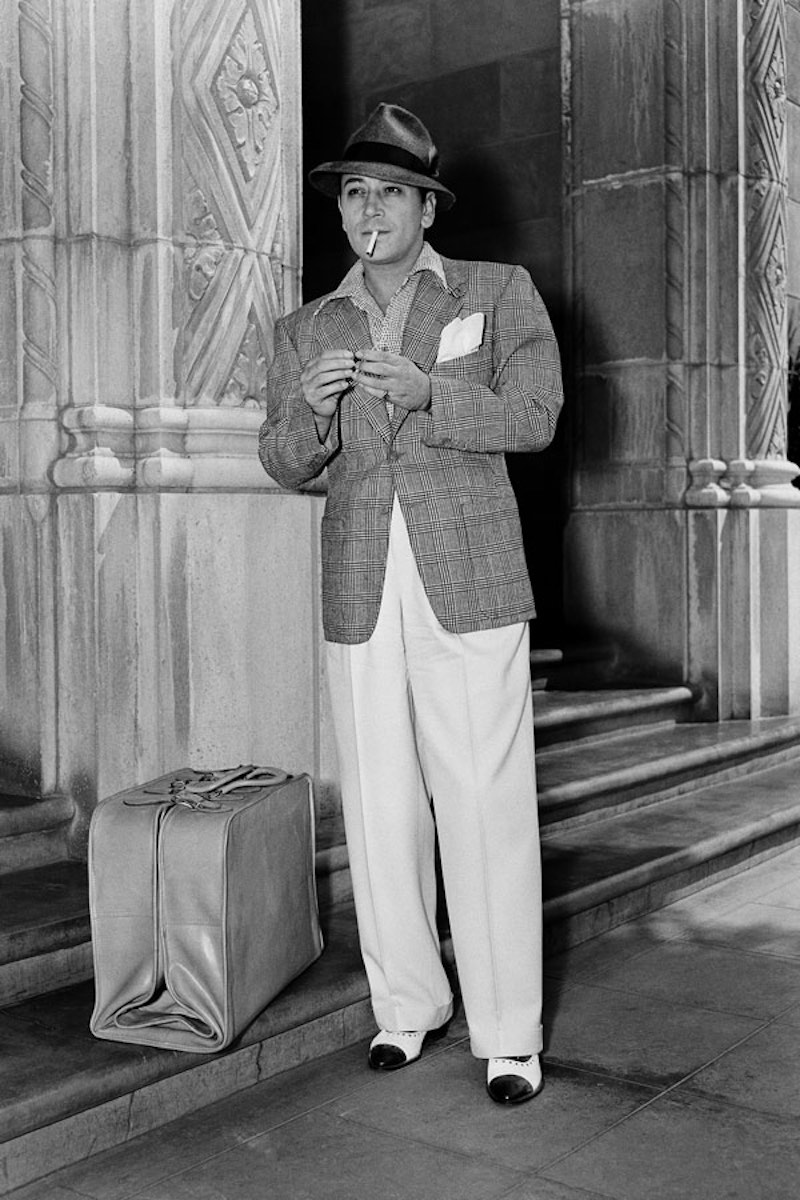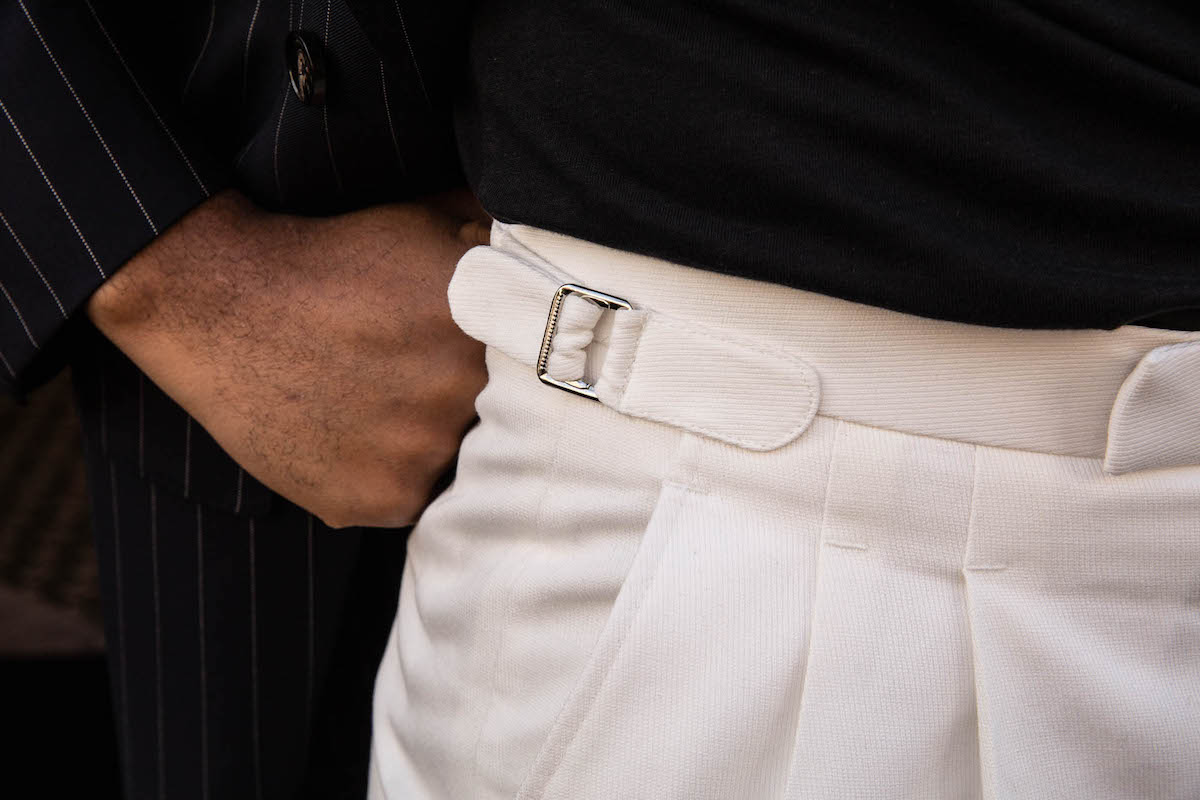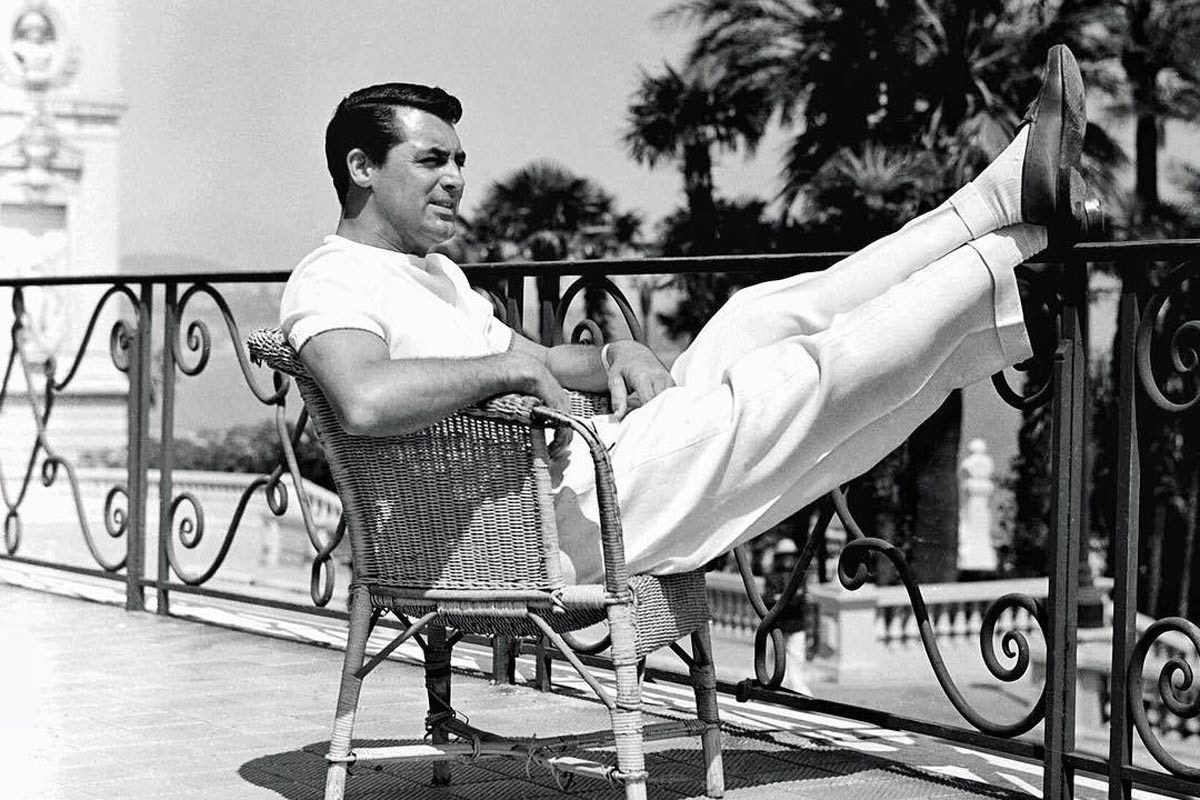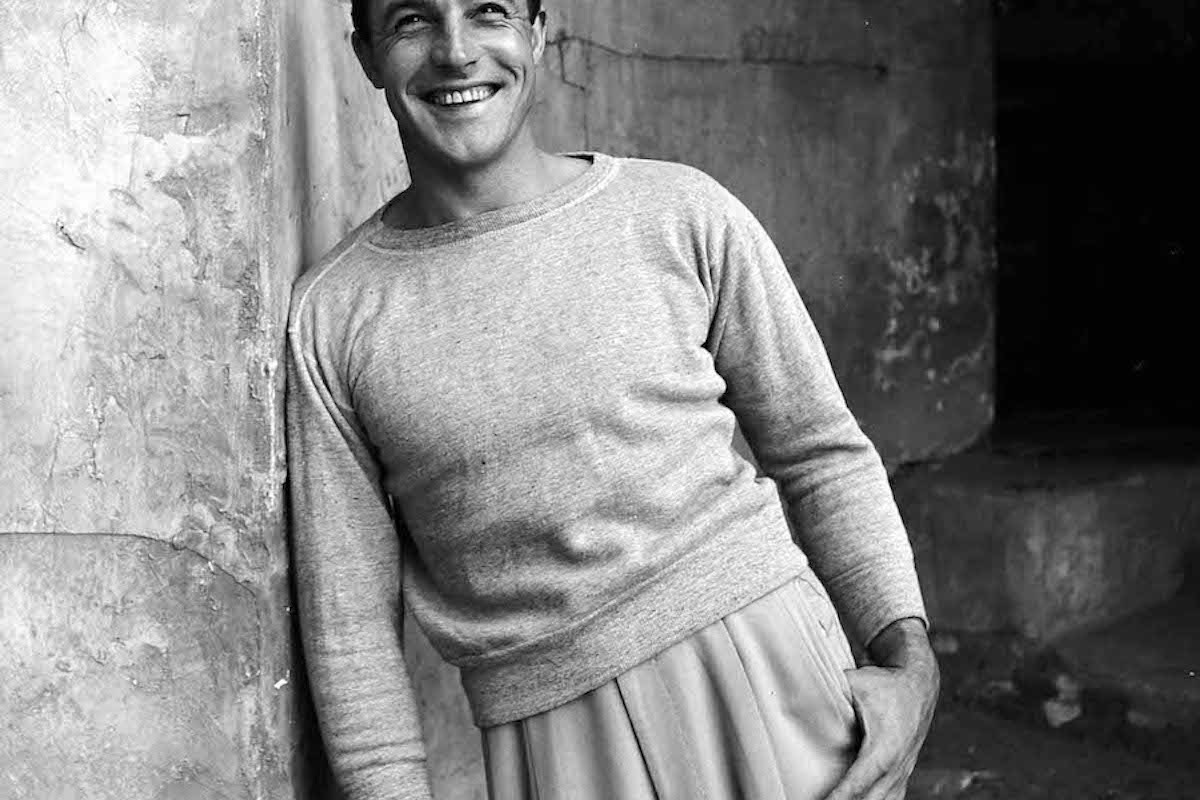 The versatile and rugged nature of these cotton whipcords enables them to work universally throughout the year. The cloth is a 316g pure cotton whipcord weave in scour bleach white. The reverse-facing double-pleats – a trademark Neapolitan style detail, accentuates freedom of movement as they boast a slightly looser shape because the extra cloth is taken from outside of the hips and casts less of a shadow in comparison to forward-facing pleats. Extra details include side adjusters and a zip fly with button fastening.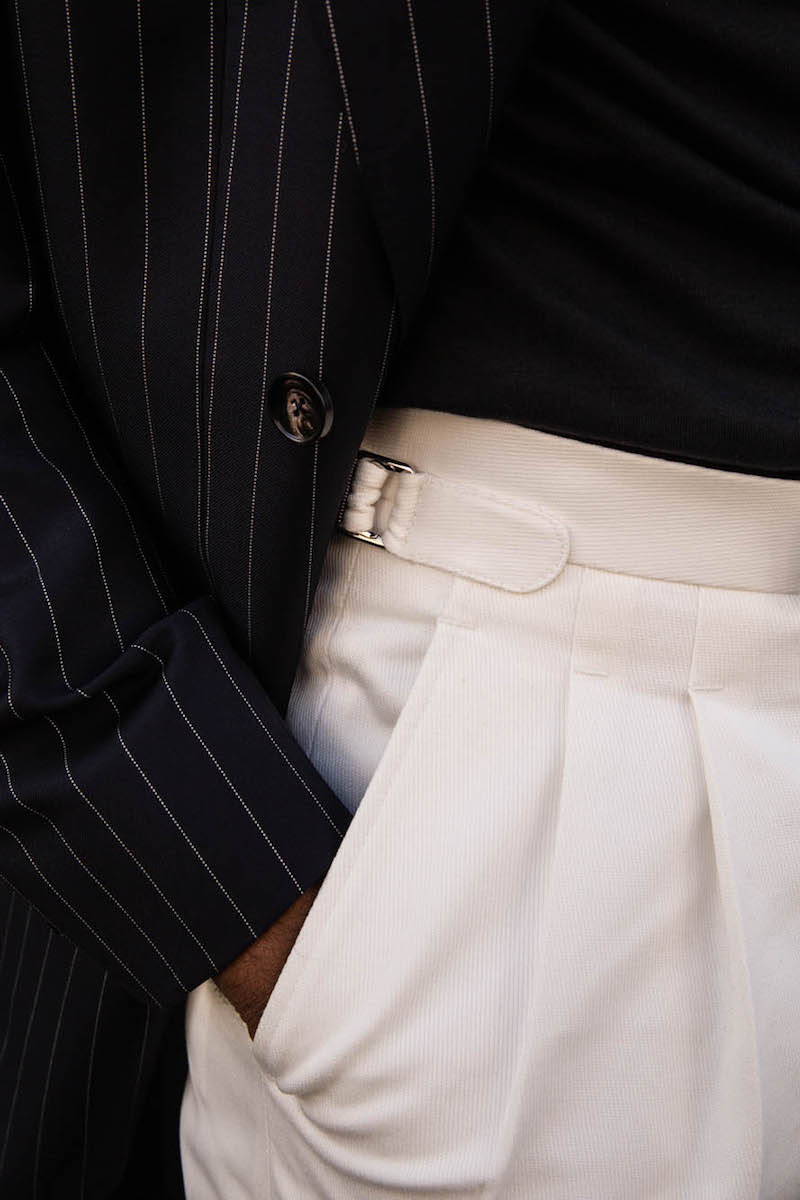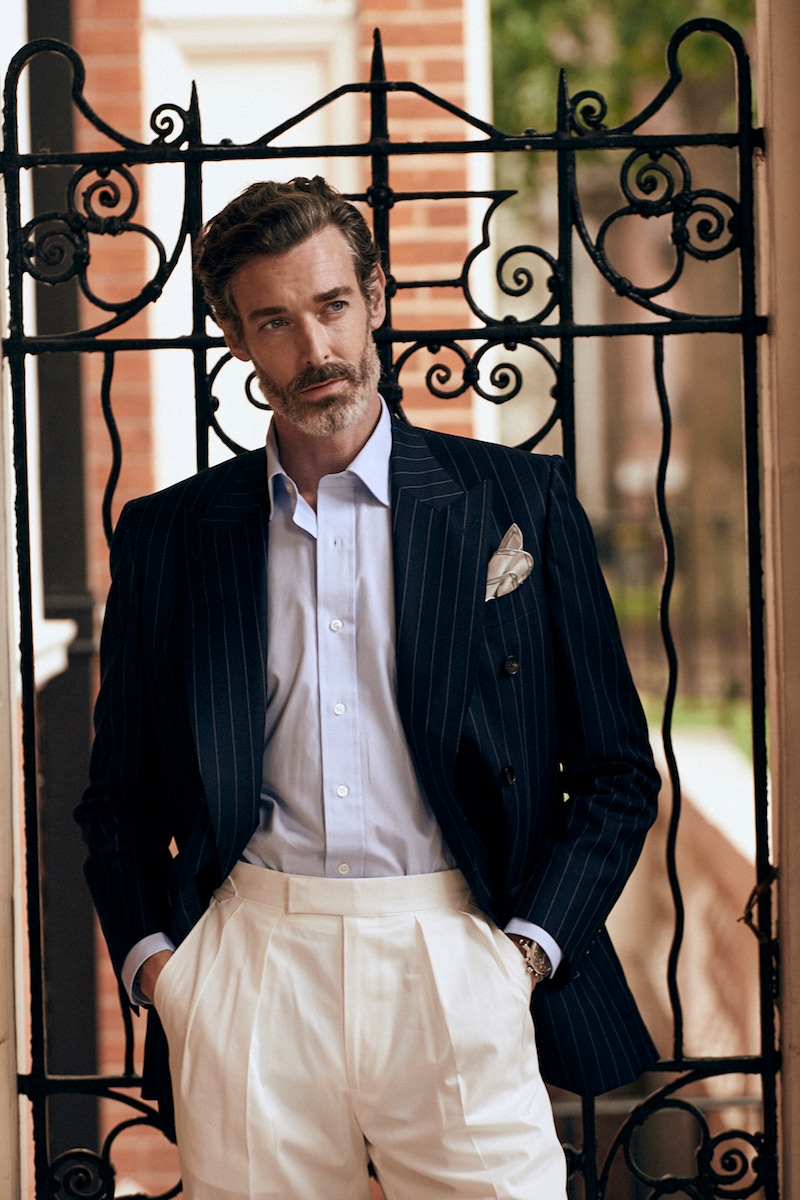 As dress codes become less polarised the virtues of the trouser means that they look particularly stylish when paired with a tailored jacket for informal elegance. In terms of texture and colour The Rake Tailored Garments exploded Prince of Wales and navy pinstripe double-breasted blazer are cool options. As they have been designed with a fusion of English, Italian and French tailoring comparable with the white trousers, the components of this fusion initiates tremendous adaptability. It means that forging numerous ways of being playful is not hindered by any restrictions. For a more casual look the trousers look equally as cool worn with a shirt, black sweater or with a suede lined military jacket in navy. Please see
here
to view The Rake Tailored Garments collection.