The Rake's Guide to Surviving International Travel
Top tips to help you tackle trips in comfort, safety and supreme rakishness.
According to ancient Chinese philosopher Lao Tzu and more recently, countless bikini-clad Instagram influencers, "The journey of a thousand miles begins with a single step." In our experience, that step very often takes place at home, moseying over to the wardrobe and starting to pack your bags. Ideally, you'll want to keep your travel kit to a single checked suitcase and one carry-on. "Even when I'm doing one of my bi-annual USA trunk show tours, where I'm gone for up to four weeks, I try and keep my personal checked luggage to one large suitcase," says well-travelled cordwaining scion, George Glasgow Jr., CEO of George Cleverley. It seems only apt to start by asking Glasgow for his footwear advice. "I'll pack a pair of workout sneakers and a pair of loafers — maybe alligator, something that I can wear with jeans but that would also work with a suit or trousers. And then for more formal occasions, wearing a suit, I'd bring a pair of Cleverley Churchills in an antique bourbon or dark-brown finish. They're more versatile than black shoes," Glasgow reckons. To keep benchmade footwear in good condition on the road, Glasgow recommends using a lightweight wooden shoe tree. "We developed an adjustable beechwood shoe tree a few years ago that I find perfect for travel," Glasgow says. "They're very light but ensure your shoes maintain their shape and are propery dried out after each wear."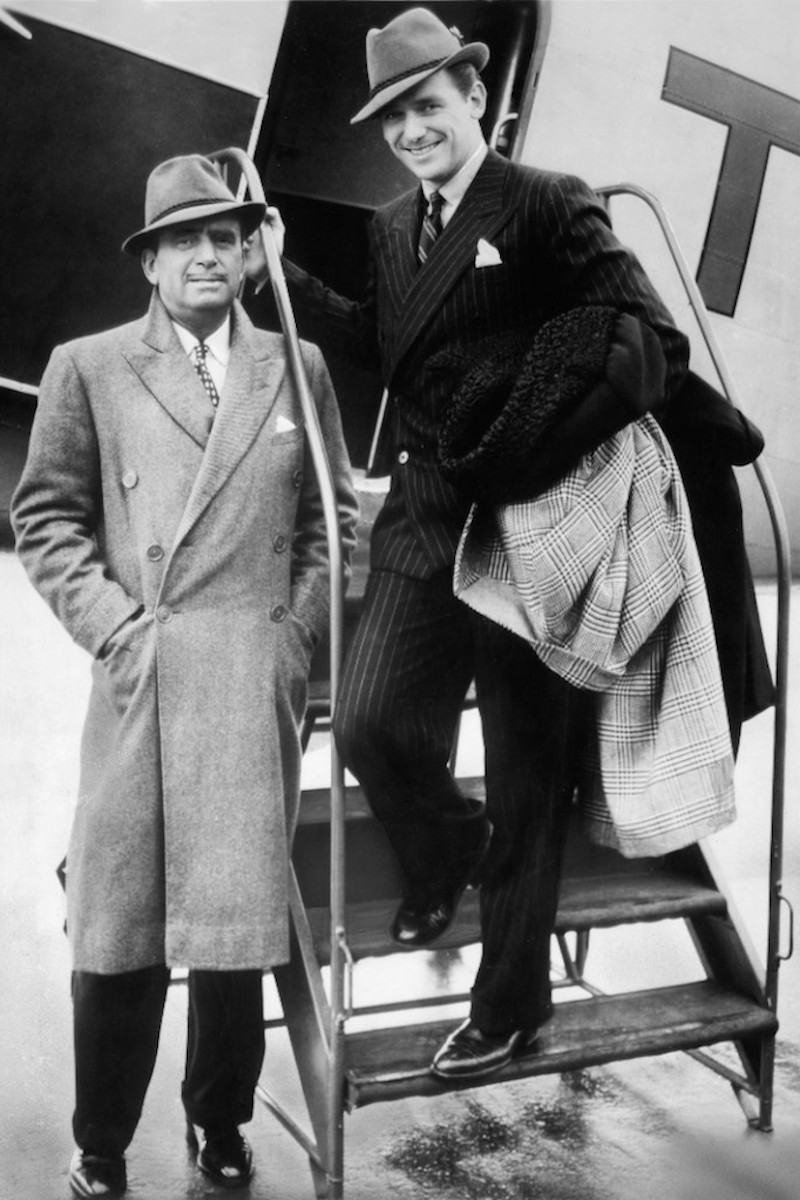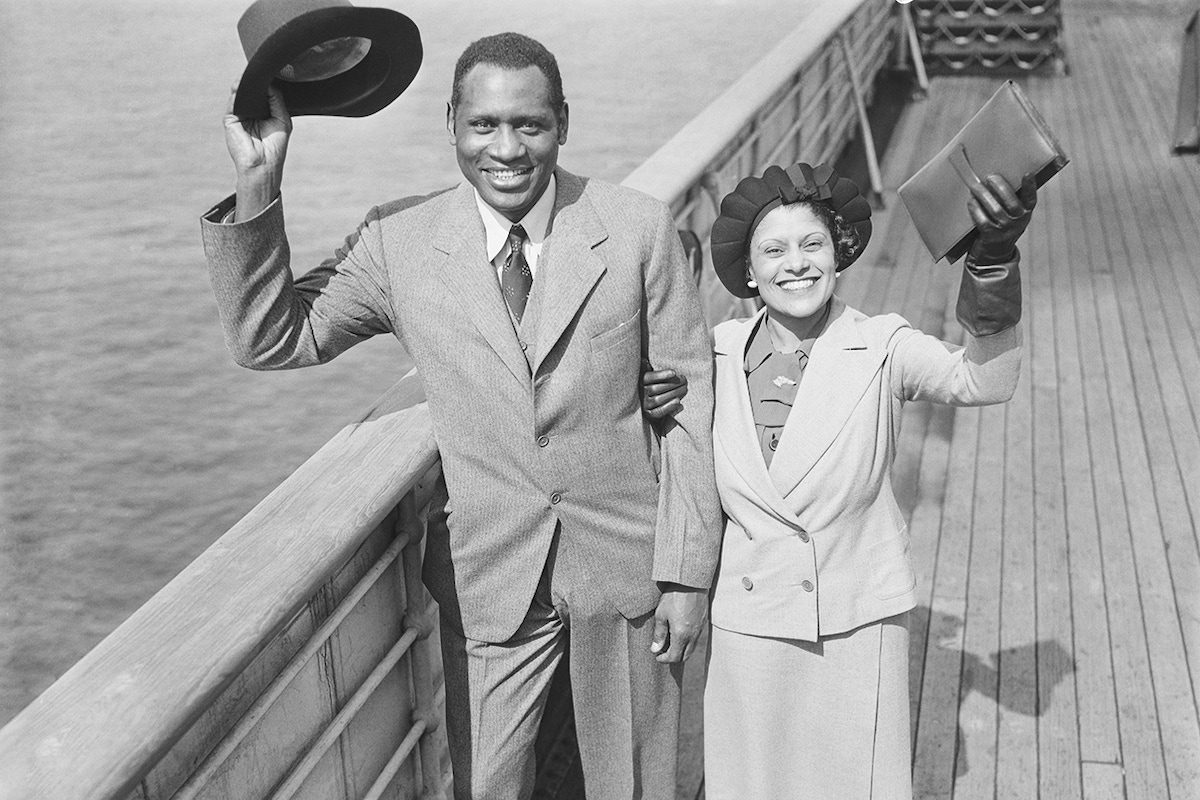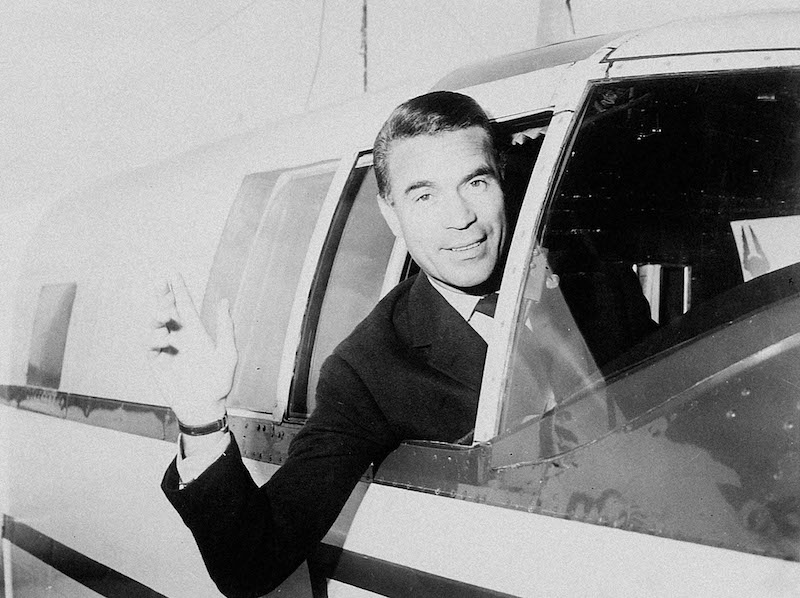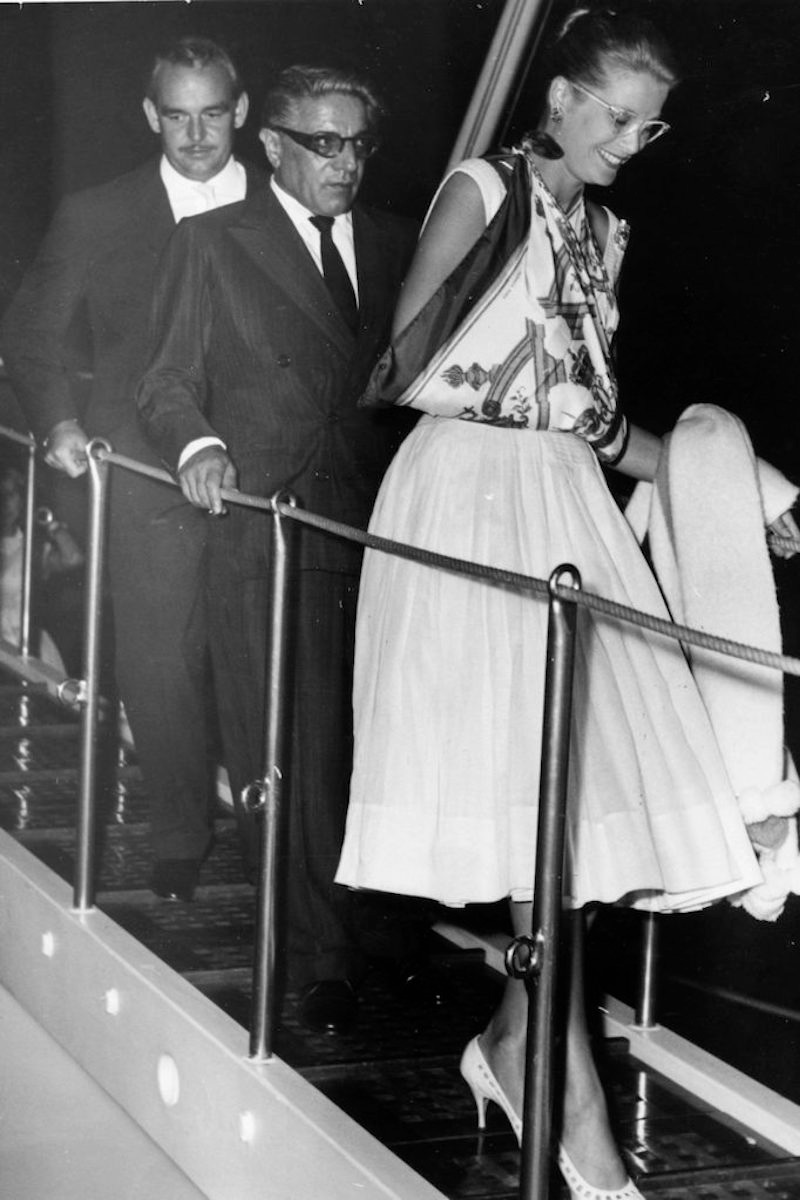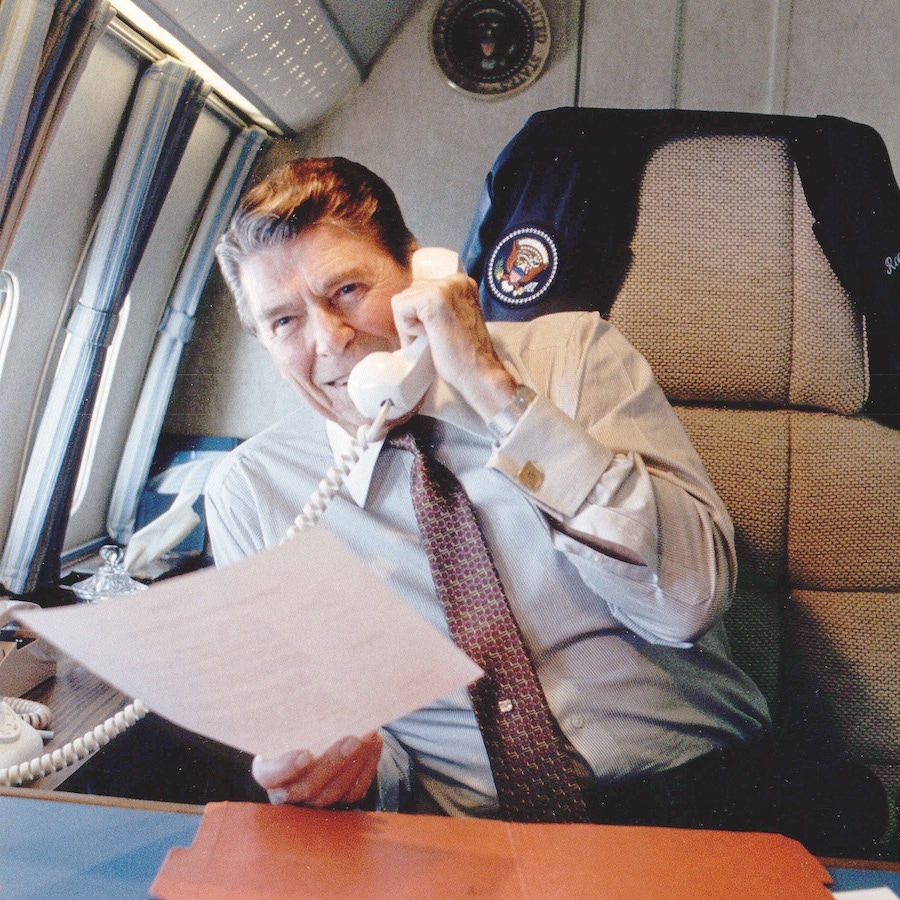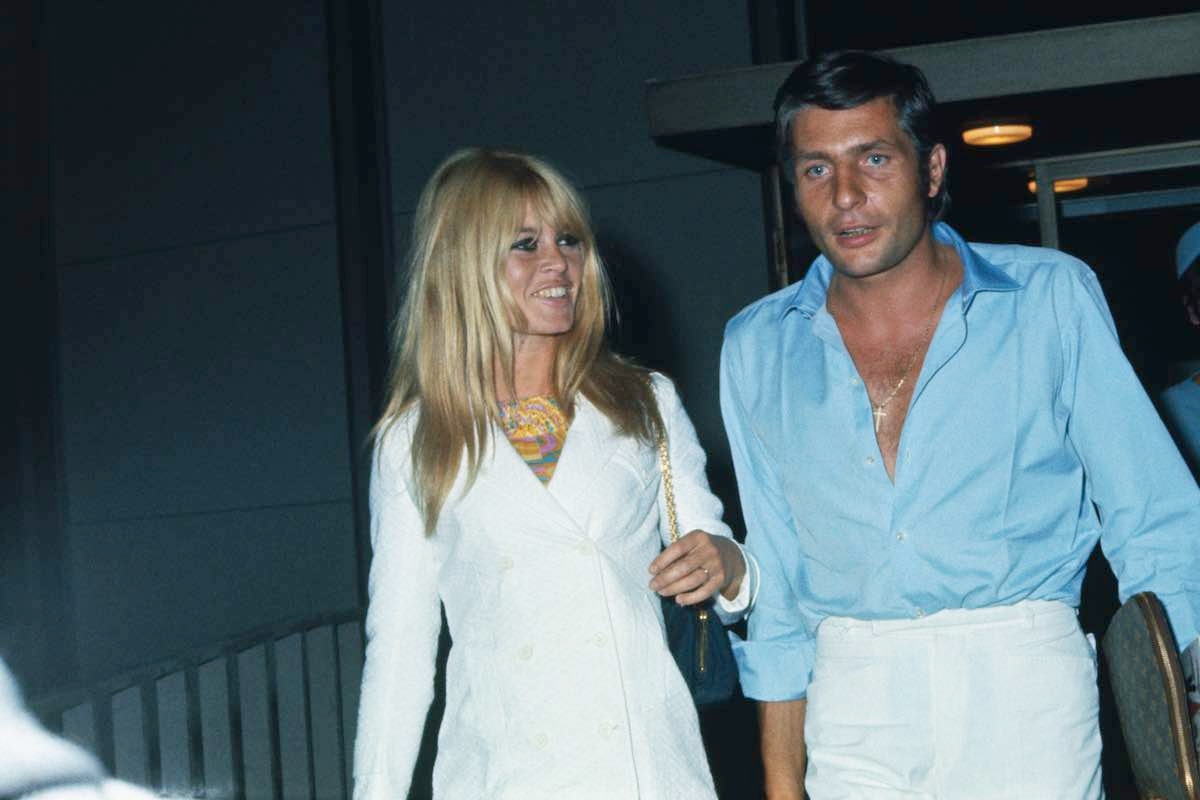 Peripatetic photographer Robert Spangle (a.k.a. Thousand Yard Style) follows the same three-shoe rule as Glasgow. "I always pack a dress shoe, a rugged but elegant boot, and something casual." No matter where he's headed, says Spangle, "I never leave home without a suit — and a swimsuit. You can go for a run or a workout in a good swimsuit, but you can't show up to a pool party in your workout shorts." Sauntering between various Four Seasons and St. Regis properties schmoozing Cleverley's discerning clientele during trunk shows of a fortnight-plus in duration, Glasgow has to look his best. "I always bring three white shirts, three blue shirts, and a couple of denim shirts, which I'll launder and rotate. I find four ties to be sufficient, a couple of suits, and a navy cashmere sports coat which I can wear with grey trousers or dark jeans." To speed departures, both Spangle and Glasgow maintain 'go-bags', meaning they're prepared to jet  off at a moment's notice. "If you're travelling quite often, keeping a packed set of clothes can make things much easier," Spangle says. "I have a bespoke set of travel shirts, and designated sweater, pants and workout gear that stays packed and ready at home. All that's really left to pack after those core items are taken care of is a suit and clothing specific to the environment." Glasgow says, "I've got a washbag — been using the same one for 20 years — with duplicates of all my everyday grooming essentials packed and ready to roll." Once you're on the plane, they say you should watch your drinking. That's why business and first class seats often have small vanity mirrors. So you can watch your drinking. (Get it?) Glibness aside, one shouldn't fear knocking back a beverage or five in flight. We've no proof to back it up, but our suspicion is that the scurrilous rumour that alcohol is best avoided on aeroplanes was spread by the airlines, for the same reason the diamond lobby created the myth that opals are cursed — to protect profits. Fake news! How can consuming liquids cause dehydration? It simply does not make sense.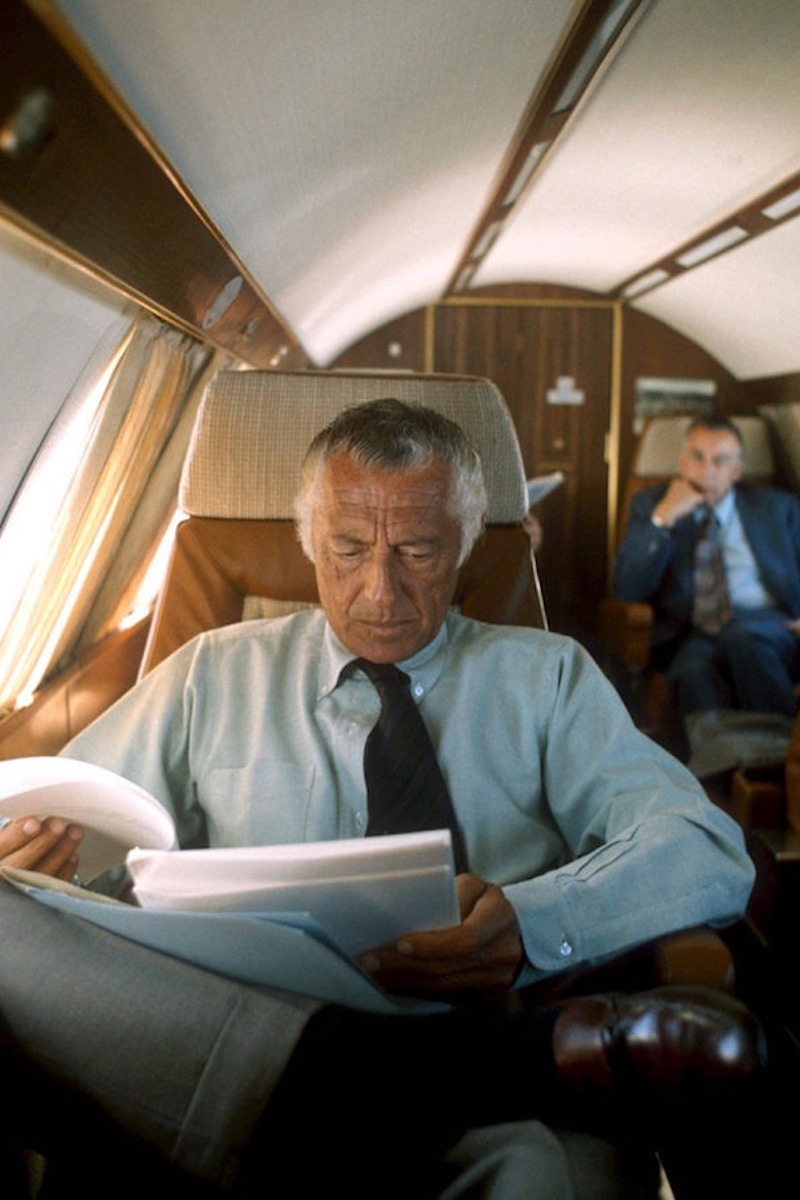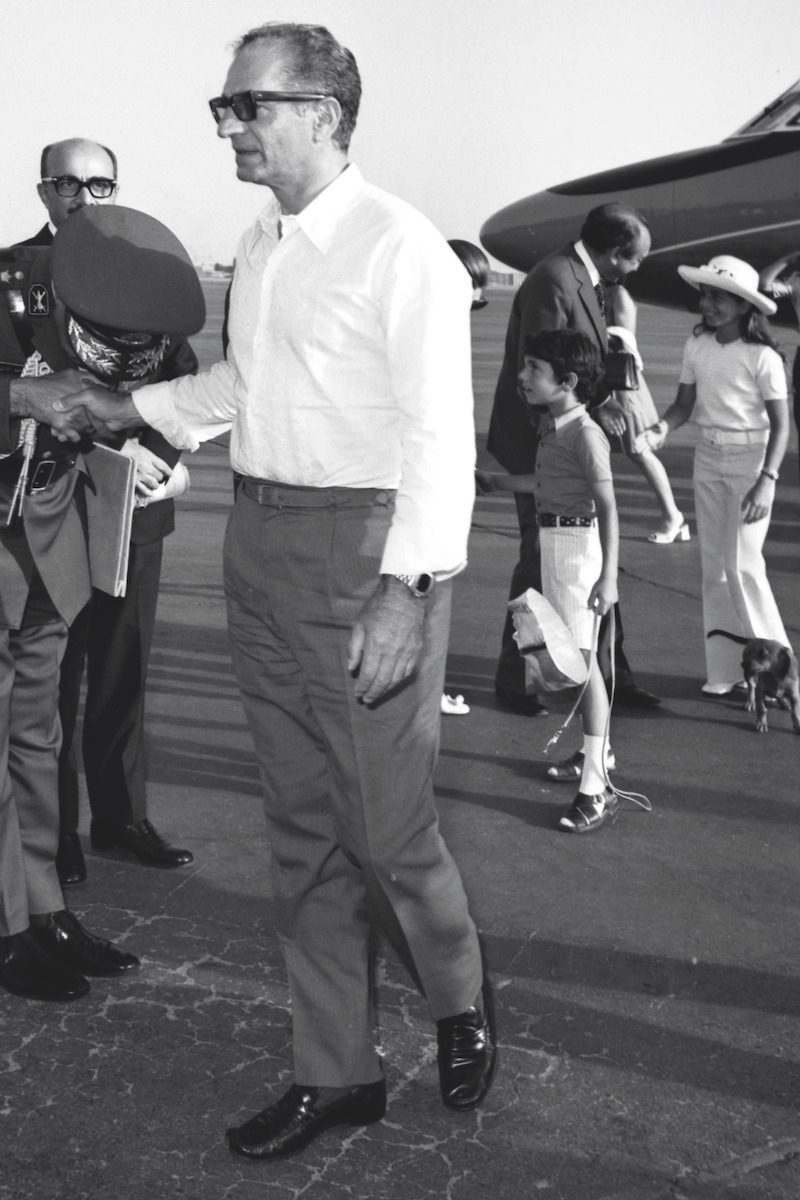 By all means, though, 'chase' your booze with non-alcoholic drinks. Experts say you should consume about 250ml of water per hour in the air. As cabins are chilly, you may prefer to opt for warm water or tea (ginger's good for the digestion), or another room-temperature tipple: cognac, cabernet sauvignon or neat whisky, let's say. If the libations fail to lull you to sleep, try melatonin — you'll find calculators online that will help provide the appropriate times to drop the tablets to begin readjusting your circadian rhythms. Some swear by pharmaceutical sleeping aids; others swear they can't remember that whole nasty naked air-rage incident, officer, honestly! Be warned: Tales abound of passengers under the influence of sedatives (and alcohol, usually) unconsciously getting disoriented, threatening, abusing and even urinating on neighbouring fliers. Suffice to say, these awkward situations and the resultant encounters with foreign law enforcement can be… inconvenient. Just say no to Xans and Ambien. To help ensure a sound sleep on long-haul journeys, use an eye mask (bespeak your own in cashmere or silk, may we suggest), and wrap up in a nice big cashmere scarf. Apply earplugs or noise cancelling headphones, and quit looking at your electronic devices at least an hour prior to getting shut-eye — the blue light from phones and tablets is a stimulant. As are exciting movies on the entertainment system. Press play on something somnolent and forgettable instead (e.g. 'Cats') and slip off into a blissful slumber. The air up there is as dry as a Dukes Bar martini, making it essential to slather on the moisturiser. Regularly sanitising your hands is a great idea, too — especially in the midst of the current coronavirus crisis. On the subject of disease-ridden fellow travellers, try to stay away from especially sneezy individuals. Bugs are most often transmitted to those in the seats and rows immediately surrounding expectorating passengers; ask the crew to move you if possible. But take heart in the fact that an aircraft's atmosphere is in fact cleaner than most comparable public places. The HEPA (High Efficiency Particulate Air) filters used on planes capture 99 percent of airborne microbes circulating in the cabin. Spangle's key mile-high wellbeing tips: "Over-the-calf compression socks. I wear these on any flight I take. It keeps my feet in running shape and cuts back on overall fatigue noticeably. Be mindful of the timezone you're flying to and set your watch to the destination — however you feel, try to sync your sleep to the local time where you're headed. And if someone tries to bunk their dog anywhere near you, insist you have an allergy." When dining aboard, certain foods are bound to taste better — and be better for you. Studies suggest that carb-heavy fare like pasta and breads help ease jet lag, their high levels of insulin speeding the adjustment of your body clock. "Food tastes very different up in the air so you do need to be more careful with salt, sugar and acidity," says Julien Royer, chef at triple-Michelin-starred Singapore restaurant, Odette.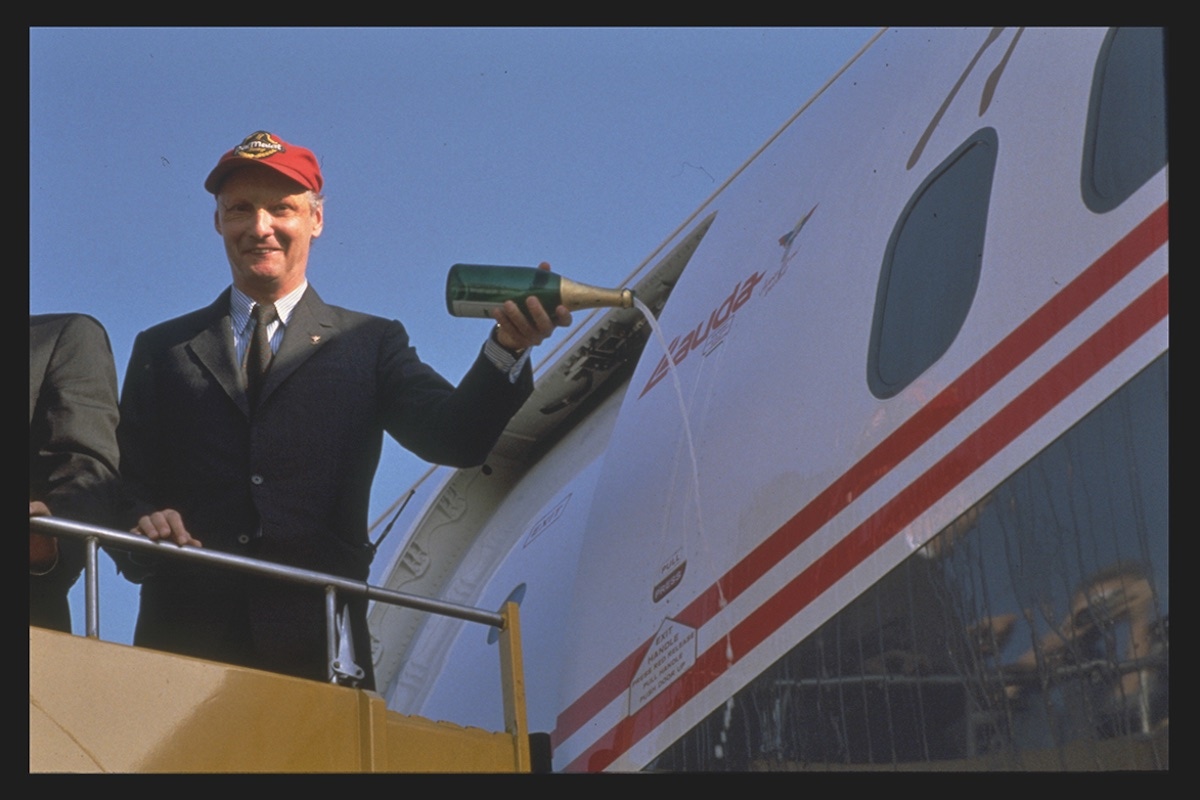 "Very light, subtle flavours usually do not do well at high altitudes," reckons Royer, who recently developed a menu for Air France's first and business class services. If you're taking your own meal aboard, Royer says, "I would probably pack a baguette sandwich with ham and Fourme d'Ambert," a rich blue cheese from France that pairs fabulously with stickies such as Sauternes or a muscular red, like shiraz. Proving comfort and safety can go hand in hand, you're well advised to wear garments in a supple wool or luxe cashmere, both of which are breathable, hydrophobic (water-repellent) and flame resistant. In the unlikely event that there's a fire in the cabin, you don't want to be wearing combustible man-made fibres. You do, however, want to be wearing shoes. As Richard Quest, presenter of CNN's Business Traveller program, tells us, "Never remove your footwear before take off — and do put them on during landing. If you've got to get off that bloody plane, if you have to suddenly evacuate the aircraft in an emergency on take off or landing, do you really want to jump down the slide and run through burning aviation fuel in your stocking feet? No! Never take your shoes off before take off and make sure you've got them on for landing." If the aircraft is going down in the middle of the ocean, sadly, the situation is dire. "There's a part of the safety demonstration that is a heap of crap — the whole life jacket business. The chances of you a. successfully landing on water, and b. surviving a landing on water, are minuscule," says Quest. "However, a lot of other stuff (in the demo) is absolutely vital." For instance, "Knowing where your nearest emergency exit is — that's crucial," he says. "Count the number of rows between your seat and the emergency exit. Then, if you've got to get off the plane in the middle of the night and it's dark outside, or the cabin is full of smoke and it's burning, you'll know where the exit is." Most crashes that occur during take off and landing are survivable, Quest points out. "What kills people are fumes, smoke and panic." Guess it's true what they say: Life is not measured by the number of breaths we take, but by the moments that take our breath away...Safe travels, gentlemen.