The Rise of Urban Sports Chic
The urban male has tired of inconvenience and compromise, and the menswear industry has responded by creating a new code of dress that combines fine tailoring and functionality.
The way men are dressing has irrevocably shape-shifted and transmuted. It retains the core essential iconography of classic suiting, but it is now allying this with heightened attention to the realities defined by the contemporary urban environment — our need for adaptability, lightness, utility, mobility and comfort. We've co-opted the material innovation and iconography of athletic wear and outdoor gear to create a new tailored functionality that marries the previously irreconcilable values of performance and beauty in a new genetic blueprint for 'Raked-out' men's style. Regardless of whether you live in Shoreditch, Le Marais, Park Slope or Park Avenue, it is undeniable: this is the moment when the zeitgeist has become a massive commercial force of renewal in men's clothing.
And while
The Rake
navigates the precarious semiotic pedestrianism of 'athleisure', a term that Jon Caramanica of
The New York Times
amusingly referred to as "unbearable", we profess our enchantment with the integration of this innovative mode of dress into our lexicon of classic elegance. Our take on it integrates the irreverent élan of the après-ski scene at the Gstaad Palace at its most halcyon, and the roughish-cool of the motorbike-riding style of Lawrence of Arabia. It blends craft, artisanship and tailoring with street and athletic inspirations to form an exciting genetic recombination of classic sartorial D.N.A.
Adaptability
Close your eyes and imagine your next two-day business trip to Paris. Like any seasoned traveller, you're not going to check a bag in and brave the luggage crapshoot that is Charles de Gaulle. Which means that the clothing you're wearing and in your overnight bag will have to adapt to your every need over the next 48 hours. It will need to take you from home in New York or London to the plane or train to Paris. Then you'll jump on the back of a motorcycle taxi to beat the traffic on the Périphérique to check into your hotel. Then you'll use public transport or even a public-hire bicycle to get to that series of boardroom meetings while avoiding the insane jams at Place de la Concorde and along each side of the Seine, before checking back to your hotel for a quick workout and then changing again into your street clothes for an elegant dinner at Place des Vosges. Saturday consists of a run down the Seine or a visit to the gym, with a quick change of your top, before brunch. By this point you've checked out, so everything you brought comes with you in your luxury backpack or messenger slingbag for an afternoon in the park, of shopping, of drinks and dinner with friends before you jump on the last plane or train home.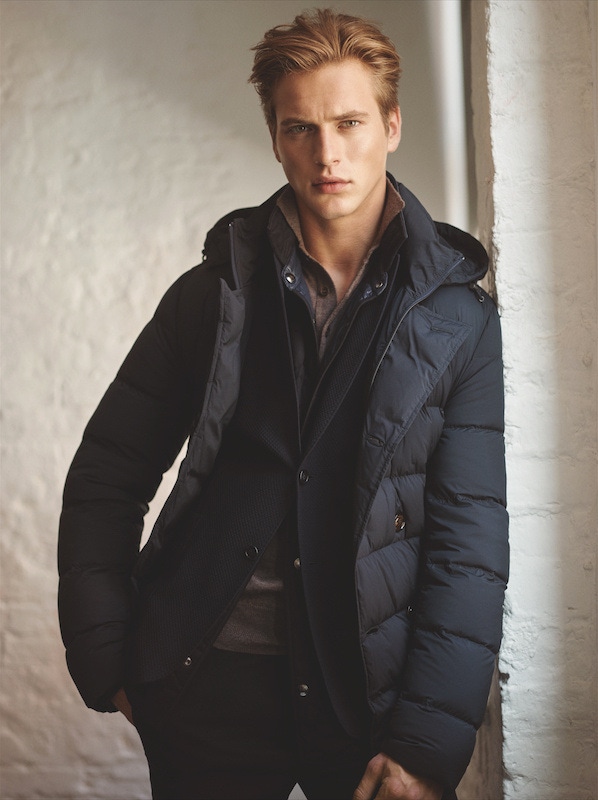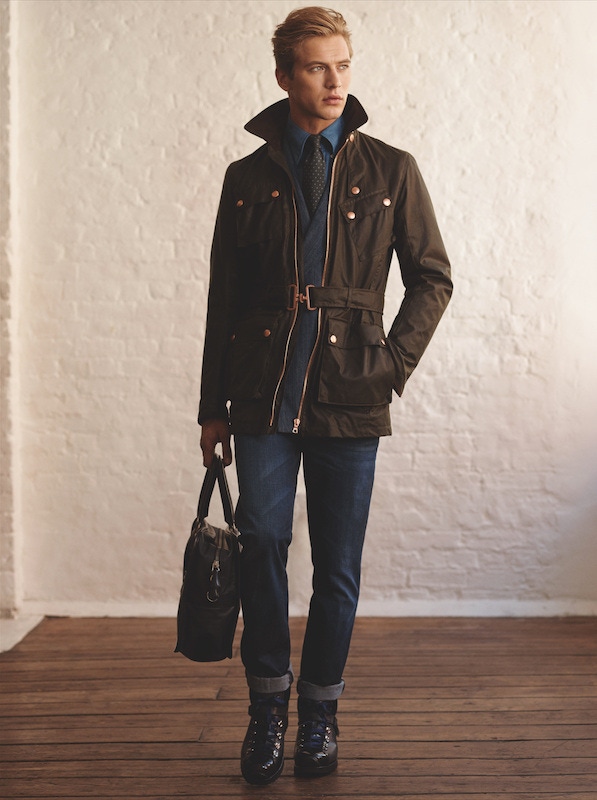 So how are you going to dress? Firstly, to maximise the adaptability of your garments. The jacket is essentially the foundation of your multi-use ensemble, but you're going to need something soft and unstructured for mobility on a bicycle or motorbike.
The Rake
recommends a Rubinacci unstructured high-twist wool and mohair unlined blazer with shirt sleeve shoulders, but otherwise a Berluti hybrid sweater-jacket or Z Zegna's deconstructed wool-blend blazer would be perfect. Underneath, you should layer a John Smedley cashmere and silk ultra-light hoody, which can be removed and stuffed in your bag to instantly appear more decorous. On the subject of bags, you need something light, sleek and relatively unobtrusive — beautiful and functional that you can sling over the back of your chair in either a boardroom or a restaurant without undue attention and that can be securely closed and locked. Your shirt should be a Thom Sweeney long-sleeve buttoned-down collared jersey polo with a placket that buttons all the way down the front for extra dressiness. Should you need to add a knit-cashmere or wool tie for an added touch of formality, Rubinacci makes the softest and lightest ones around. Your trousers need to maximise mobility and your shoes need to provide comfort and grip and be suited to walking or running up and down multiple flights of stairs. For these reasons,
The Rake
prefers Acne's slim-cut trouser, made with two per cent elastine, or a tailored trackpant from Brunello Cucinelli, or motorcycle-style jeans with elastic shirring in the knees by Ralph Lauren. For shoes, we invariably lean towards the Berluti Playtime sneaker or more austere luxury-styled sneakers by John Lobb, J.M. Weston or Common Projects.
Lightness
It's funny that, despite living for more than a century with central heating in every conceivable living and work space, in our cars and every mode of transportation, there is still the perception that we need heavyweight, winter-specific fabrics for fall and winter. But ask yourself this: do you remember the last time you put on your 14-ounce grey flannel double-breasted suit, then slipped your heaviest cashmere overcoat on top and proceeded to do battle with the urban environment? Do you remember each time you had to wrestle in and out of your coat like a circus contortionist every time you got inside a taxi or an Uber? Do you remember each time you had to un-encumber yourself at the cloakroom, or how you were drenched in perspiration inside your buttoned-up jacket in that overheated boardroom? The fact is that with the abundance of climate-controlled environments, the idea of super-heavy winter clothing is largely anachronistic and, frankly, needlessly exhausting.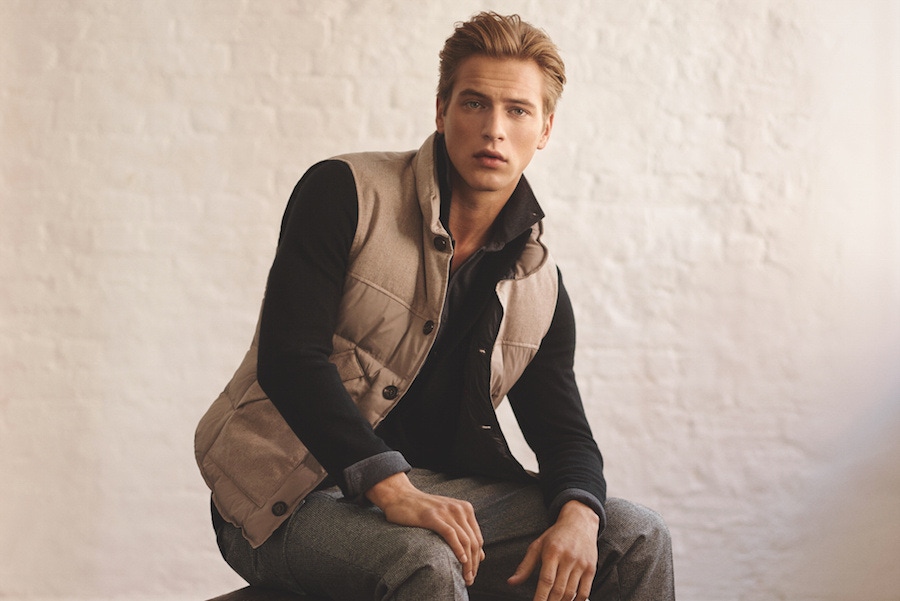 Want to try an experiment? Take off your heaviest overcoat. Now replace it with a Moncler or Duvetica parka. You've literally taken several pounds in weight off your shoulders and back, and the result is a startling sense of liberation and mobility. No wonder that tailored, slightly longer goose-down parkas with shells in materials as luxurious as Vitale Barberis Canonico cashmere are starting to outpace the traditional overcoat in popularity. Now try another experiment: go stand outside in the dead of winter in your down parka. Zip it up to the neck and put the hood on. How warm and comfortable are you? Now take it off and replace it with your overcoat, which has no hood, is not designed to protect the neck (the most vulnerable part of your body), does not allow flexibility and mobility, and continues to tire you each second you wear it. The point is that it is much less physically exhausting to wear light clothes. Today, designers have learned from outdoor gear that heaviness doesn't translate into function. A light windproof jacket can be far more effective in blocking out the chill, while lightweight goose down is the most effective insulator against the cold. But this paradigm doesn't relate only to winter outerwear — it should help you realise that what is commonly perceived as a summer-weight wool blazer can easily and more comfortably be worn year-round. For added warmth, combine it with a Z Zegna down-filled quilted sweater cut super-sleek to be worn under your blazer.
Utility
The need for functionality has also given men the liberation to dress in a way that serves their needs both pragmatic and self-expressive. It's incredible, given the amount modern men travel and the number of documents and devices we carry with us, how poorly designed and few in number our pockets are. It is for this reason that once there's a slight chill in the air I put on my Brunello Cucinelli suede goose-down quilted gilet and never take it off. O.K., to be fair, this vest makes me feel like I am wearing the world's softest duvet while keeping my arms and legs free to move or break into syncopated awesomeness during spontaneous dance-offs. It also features a plethora of pockets. Similarly, Cucinelli's brilliant tailored slim-fit cargo pant adds two more highly functional pockets to the mix. Our desire for function has also led to the co-opting of utility garments and, consequently, their transformation into luxury articles. In particular, the waxed cotton canvas Belstaff jacket has gone from outdoor, motorcycling gear to de rigueur piece of outerwear in the city, replacing the traditional raincoat. Both the Belstaff and Private White V.C. Twin Track jackets look particularly roughish when worn over a tailored denim sport coat, tie and jeans — particularly when combined with a high-luxury hiking boot.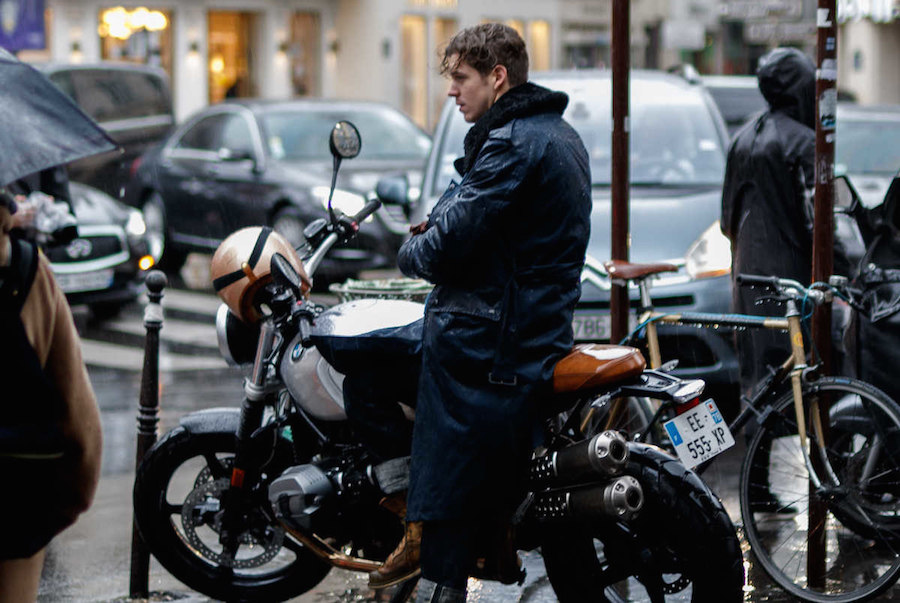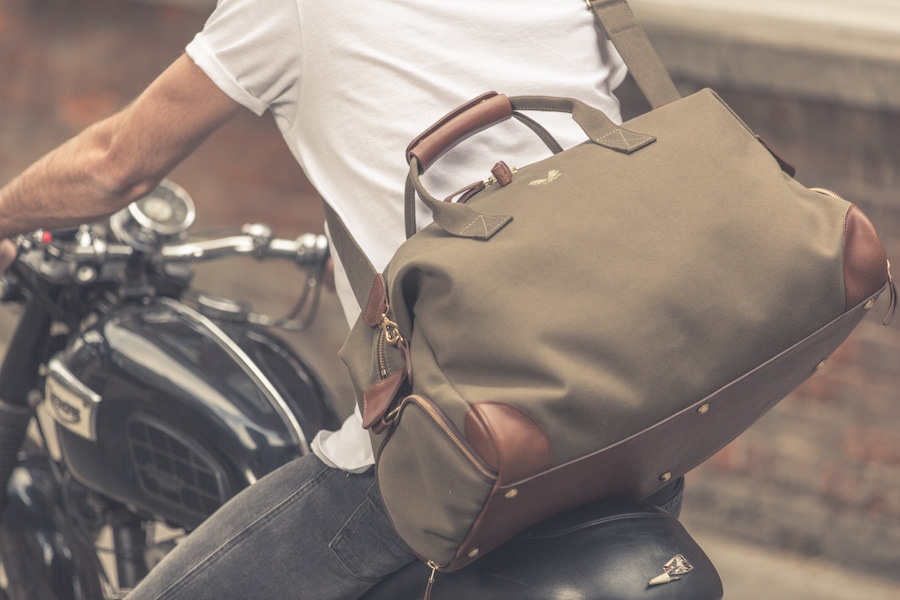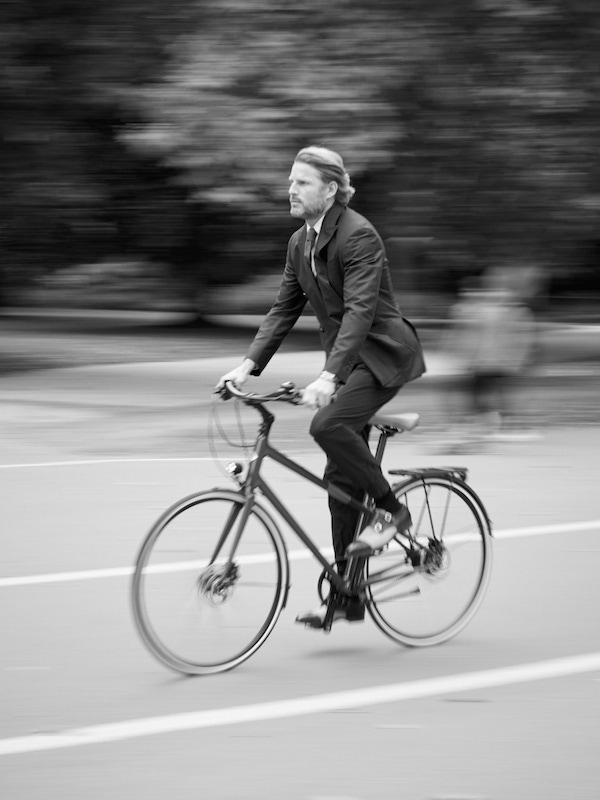 Mobility
Much has been made of the cashmere sweatpant popularised by Ralph Lauren Purple Label, Brunello Cucinelli and the cult brand Elder Statesman. But they are incredibly pragmatic. Every major city in the world has established bicycle lanes and offers public bicycles. The luxury of the dress sweatpant, with its freedom of movement and elasticated hem, has become the ideal trouser for the urban environment as bicycling, scootering or motorbiking have become the most popular ways to move about hyper-congested spaces. Yet the use of cashmere provides a level of discrete luxury that is charming. Some of the world's most revered bespoke tailors are also looking into material innovation as a pathway to combining craft with mobility.
The Rake
's latest suit from august Parisian tailor Cifonelli features Japanese jersey, which is highly stabilised to retain shape and is also breathable and stretchable. Alessandro Sartori of Ermenegildo Zegna has researched high-twist jersey with a greater level of shrinkage to help retain shape — with amazing results in his sweater-blazers.
Comfort
I clocked upwards of half a million air miles last year. As such, my new rule of thumb when putting on any article of clothing is to lie down on a relatively small surface and judge if I can wear the same garment while successfully falling asleep on an aeroplane. If I can't, no matter how handsome it is, it is rejected. But more than this, the effect that comfortable clothes have on our minds, outlooks and sense of wellbeing is tremendous. Jason Basmajian, Chief Creative Officer of Cerruti says: "Women will suffer to look beautiful, but men will not. As such, we have to create clothes that make a man feel better about himself in terms of self-image but also in terms of actual creature comfort." Anda Rowland, the owner of tailoring stalwart Anderson & Sheppard, says: "Reconciling comfort with style has always been the prevailing focus of our tailoring."
Style
The best white wines, in particular the Meursaults of Coche-Dury, are characterised by a delicious and heightened tension between the opposing forces of fruit and acidity. Similarly, in the pursuit of this new mode of dress, we recommend generating this same type of dynamic tension with the following rule: each time you bring an element of informality or sportiness to the equation, try to balance this with an equal and opposing element of formality. A pair of jersey trackpants can be contrasted and heightened with a beautifully staged pocket square; a pair of rugged hiking boots made more interesting with the addition of an elegant collar bar, and so forth. Try toying with building a sense of opposition as you experiment with this style, adding and subtracting, merging and mixing, but always asking yourself, in the clothes you are wearing, whether you will be able to do combat with the rigours of the contemporary urban environment with a freedom of expression that makes you smile, secure in your sense of lightness, comfort, utility, mobility and adaptability. Then just wait for someone to say the words, Dance-off!