The Royalty of Revelry
Media mogul William S. Paley and his socialite wife Barbara 'Babe' Cushing Mortimer Paley were more than just a complex It couple — their famous New York soirées took American style and glamour to dizzy new echelons, writes Stuart Husband.
In the early evening of November 28, 1966 — the Monday after Thanksgiving — a select group of people gathered in a select apartment for an early supper soirée that would act as a curtain-raiser for the storied bash that became known as the Party of the Century. Lauren Bacall, Prince Stanislas and Princess Lee Radziwill, Philip Johnson, Katharine Graham and Truman Capote were among the guests, with the latter about to slip out to the nearby Plaza Hotel and inaugurate the masked extravaganza he'd christened the Black & White Ball. As he took leave of his hosts — William S. Paley, the founder of C.B.S., and his wife, Barbara 'Babe' Cushing Mortimer Paley, the quintessential mid-century American socialite — Capote surely reflected that inhaling the Paley aura was as good as nitrous oxide when it came to experiencing a giddy kind of high-society fit of the vapours. For their 20-plus-room apartment, at 820 Fifth Avenue, they had employed three teams of decorators (Sister Parish and Albert Hadley; the French design firm Jansen, who'd recently transformed the Kennedy White House; and celebrity favourite Billy Baldwin) to create interiors that combined old-world charm with bright colour and pattern, sturdy antiques and modernist masterpieces. Capote would have left the elegant dining room, with its walls of printed cotton fabric and its complexion-flattering pink and salmon scheme, and headed across the gallery, with its 18th-century Italian parquet floors, perhaps pausing by Picasso's seven-foot Rose Period masterpiece Boy Leading a Horse hanging in the vestibule, the first objet you encountered as you entered. And he may have taken a last, appraising look at the Paleys themselves: Bill, in his immaculate tuxedo from Huntsman of Savile Row and custom-made evening shoes, carrying the tang of the musky cologne that Givenchy had created especially for him a few years before, cutting a figure so vigorous in his mid sixties that Capote said of him: "He looks like a man who has just swallowed an entire human being." And Babe, dressed for the Ball in characteristically simple-but-exquisite fashion, white zibeline mask with false ruby (designed for her by Halston) above a white shell dress and richly bejewelled neckline. "Mrs. P. had only one fault," Capote famously wrote about Babe. "She was perfect. Otherwise, she was perfect." If living well is truly the best revenge, the Paleys' thirst for retribution must have been positively Biblical.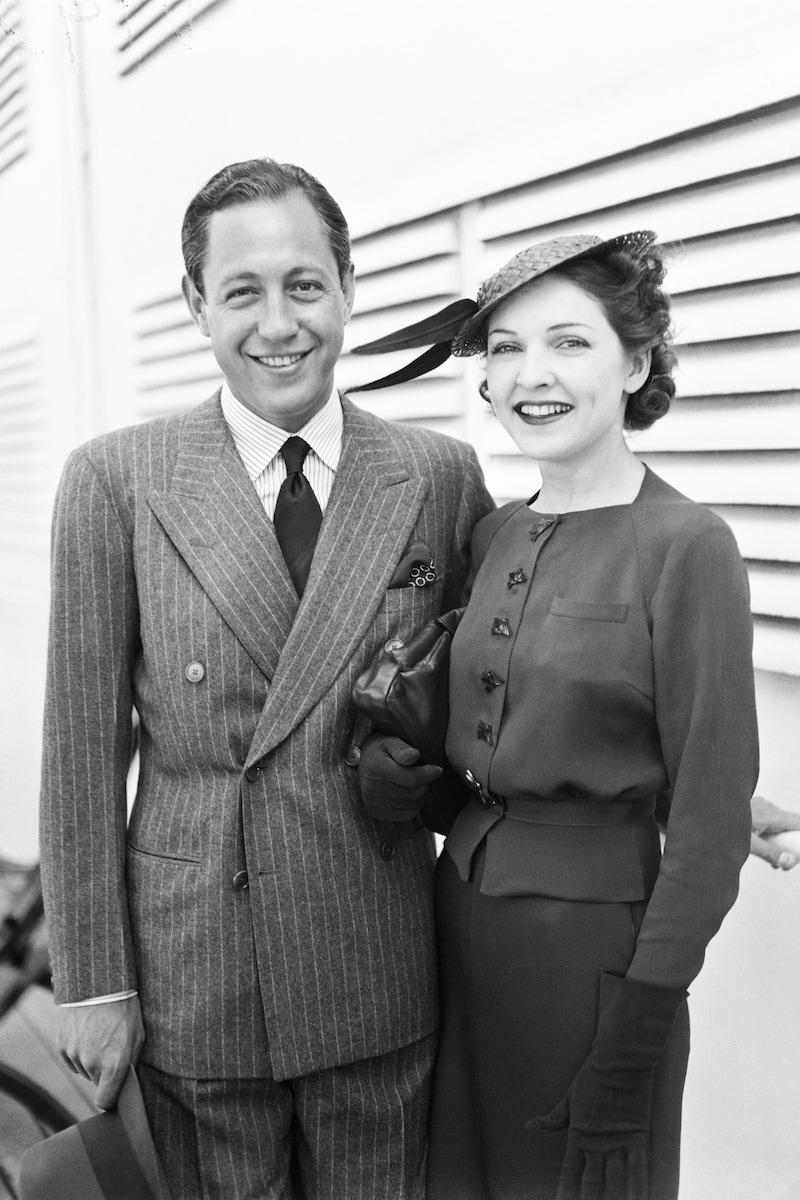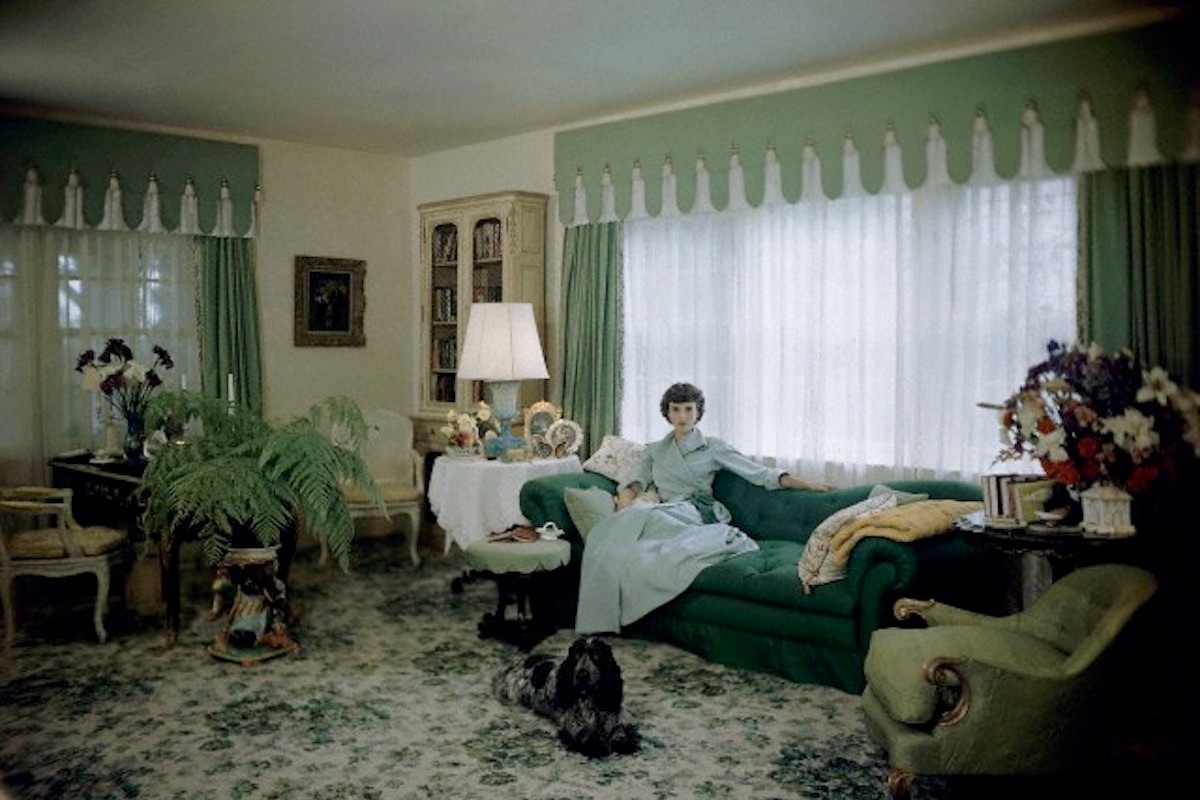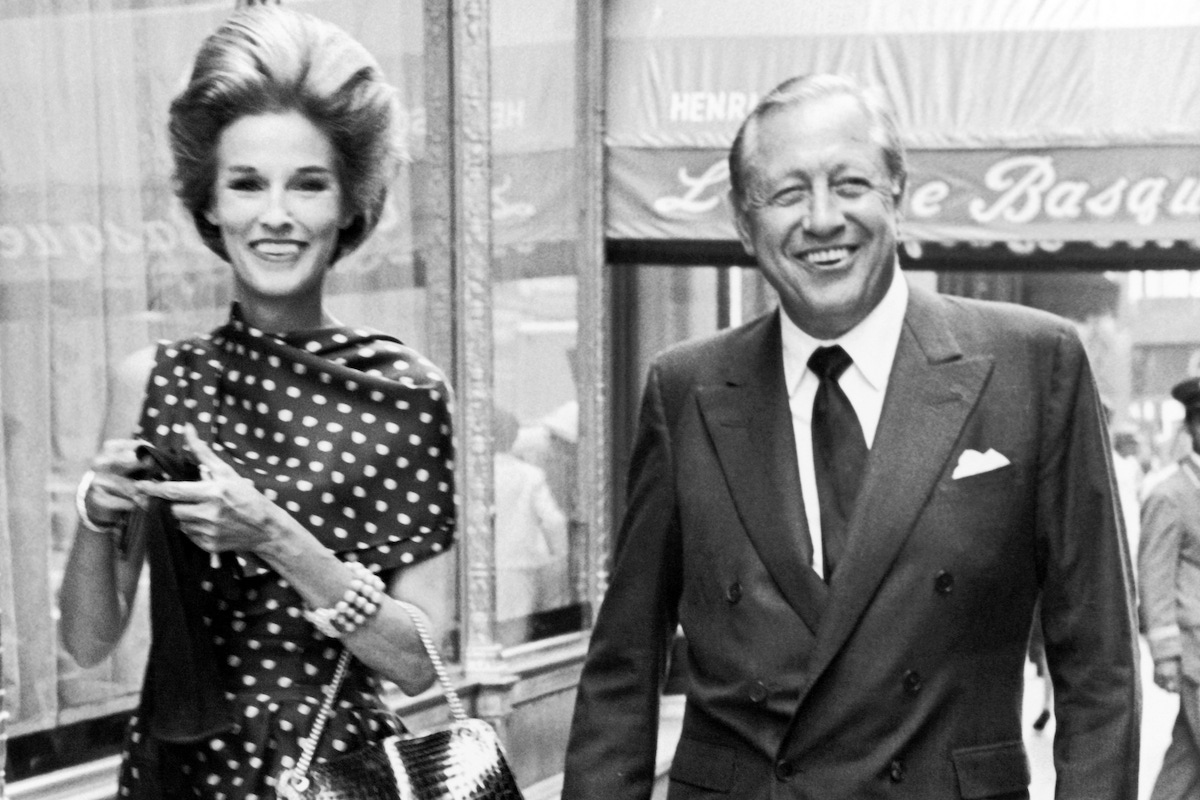 Then again, both Paleys had venerable track records as tastemakers. "I think I was born with a sense of what was important to the American public," Bill once said, and his enthusiasms — whether buying a hot dog from a pavement vendor, a Picasso from Gertrude Stein, or a sitcom for his television network — helped transform C.B.S. from a ragbag of radio stations in 1928 into the most powerful communications company in the world. "He had an enormous feel for two infant mediums — radio and television — that was generated by his own confidence," said Paley's biographer, David Harris. "He knew what he liked, and that was most important. He took his dominance matter-of-factly."
The New York Times
, in Paley's obituary, went further, describing him as "a 20th-century visionary with the ambitions of a 19th-century robber baron". In fact, Paley had trodden an unlikely road, from Panetelas to Panavision. He was born in the Jewish section of Chicago's West Side in 1901 to Ukrainian émigré parents. His father, Samuel, ran a cigar factory, and by the mid 1920s, having moved his family and business to Philadelphia, had become a multimillionaire. At 12, Bill added the middle initial to his name ("It didn't stand for anything, it just looked and sounded good," he said), and 10 years later he was earning $50,000 a year in the family business. His appointment as president of Columbia came in 1928, two days before his 27th birthday. The Paleys had invested in the network, aired commercials and sponsored programmes, and seen cigar sales rise 150 per cent as a result. Bill now became a wunderkind of the medium, cutting deals and undercutting rivals, poaching talent like Bing Crosby, Jack Benny and Red Skelton, balancing lowbrow soap operas with New York Philharmonic concerts, setting up a news gathering unit with the sonorous Edward R. Murrow at the helm during the second world war (in George Clooney's film about Murrow,
Good Night, and Good Luck
, Paley is played by a saturnine Frank Langella). He always associated himself and his corporation with "a certain standard of taste", reflected in its elegant headquarters in midtown Manhattan and its era-defining graphics (it was the only network with a full-time chief of design). Not incidentally, he was also adept at converting that prestige into profit. It all led to C.B.S. becoming known as 'the Tiffany network' — a source of pride for Paley, and mocked enviously by his rivals. Paley worked assiduously to cultivate the refined image appropriate to the head of such a network. He was never classically good-looking, but, according to Sally Bedell Smith, the author of
In All His Glory: The Life and Times of William S. Paley
, he radiated charisma: "His pug nose lent him an air of toughness, somewhat softened by his smile, a slightly crooked little-boy grin that promised mischief and mirth. He had never been handsome, but his face was virile and sensuous." Add a six-foot frame to the rakish air, and it's not hard to see why Paley's lifelong passion for the company of beautiful and accomplished women was more than reciprocated. ("He always had a roving eye and a groping hand," said theatre producer Irene Selznick, a friend for more than six decades, affectionately/exasperatedly.)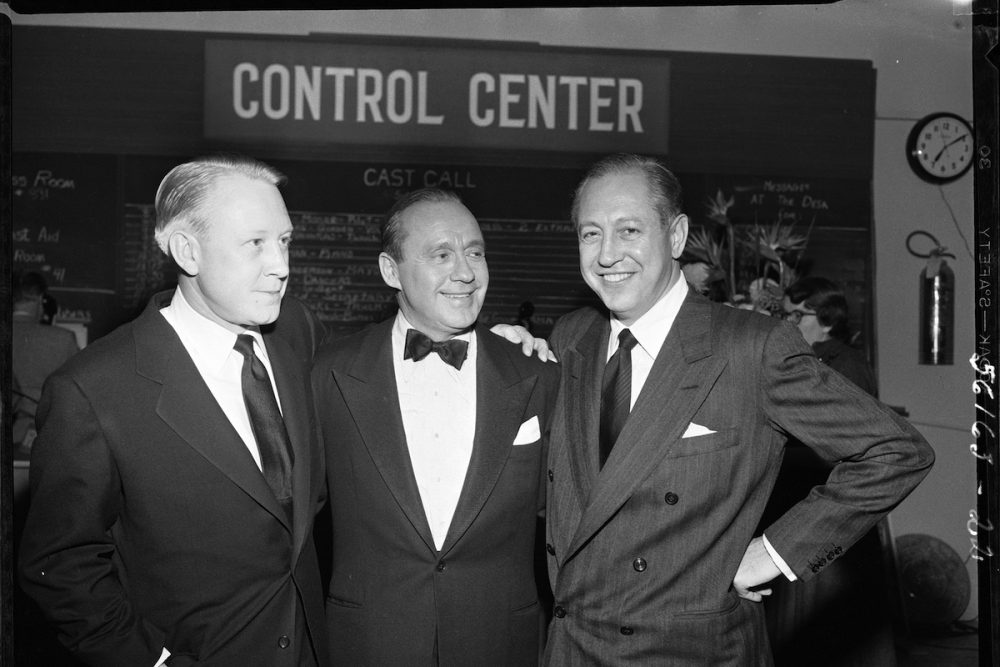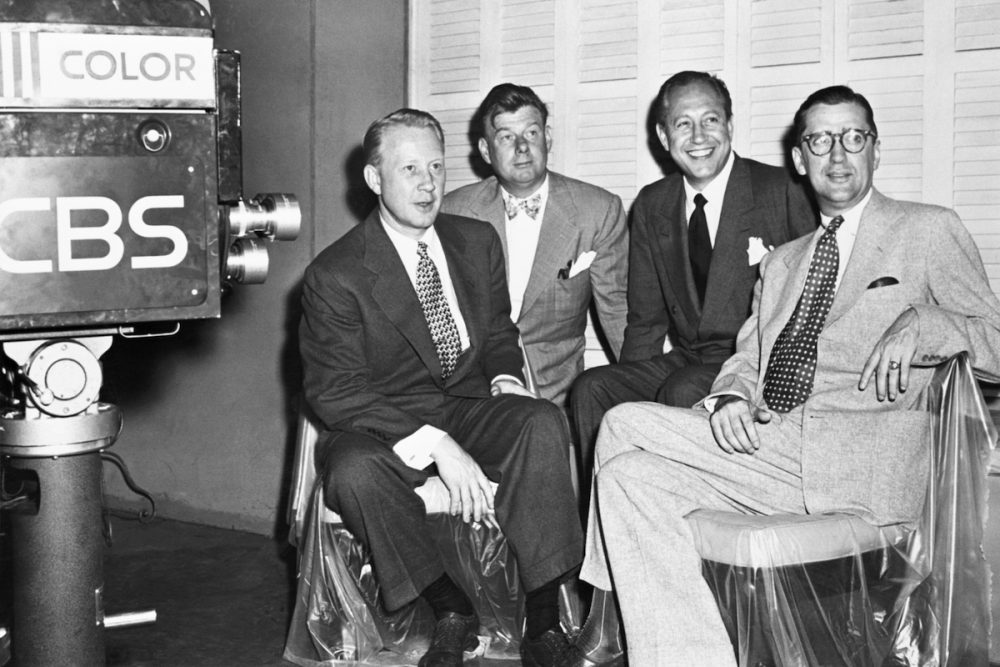 His first marriage, in 1932, was to Dorothy Hart Hearst, the socialite and witty, worldly member of the Algonquin set, who had previously been married to a son of press baron William Randolph Hearst. She shipped Paley over to Europe, introduced him to the delights of Savile Row ("I never looked back," he said, after his first Huntsman fitting), and took him to the Côte d'Azur in the forties, where he photographed Picasso at work and began amassing his art collection with some choice Bonnards and Cezannes alongside the emblematic works of the Spanish master. "It's got to be something that hits me," he once said of his choice of pictures. "I used to say to myself, 'Don't buy it unless you can't live without it'." (Later, he presumably applied the same criterion — and emulated Picasso — by acquiring and driving a Facel Vega Facel II, a French Grand Touring car that was the fastest four-seater in the world in the early sixties.) On returning from Europe after the war, where he'd served as a colonel in the U.S. army (and enjoyed numerous affairs, including a liaison with the gamine actress Louise Brooks, whom he secretly supported with a stipend for decades afterwards), Paley filed for divorce, the cracks in the marriage exacerbated by Hearst's habit of briskly correcting her husband in public and the publication in a newspaper of a suicide note written to Paley by a former girlfriend (history hasn't recorded whether the newspaper was in the stable of Dorothy's former father-in-law, but it wouldn't have been beyond the bounds of possibility). Paley moved into a 10th-floor suite in the St. Regis Hotel in New York, overlooking Fifth Avenue, which Billy Baldwin had transformed into an exquisite pied-à-terre, filled with Louis XVI cabinets, Moorish chandelier and — not the least dazzling adornment — his second wife, Babe, whom he married four days after his divorce came through in 1947. If Paley had the means but still lacked a certain cachet — astonishingly, his Jewishness still barred him from membership of certain Long Island country clubs — Babe helped redress the balance. Boston-born, she was one of "society's three fabulous Cushing sisters", as the gossip columnists dubbed them, and while her father, the world-renowned brain surgeon Dr. Harvey Cushing, was transforming his calling from a dark art to an exact science, her mother, Katharine, was no less intently moulding her daughters into the kind of women who would attract the richest and most distinguished men in America. One of her sisters married Jock Whitney, the millionaire sportsman and publisher; the other married Vincent Astor, whose family owned great swaths of New York City. Babe's first, short-lived, marriage was to Stanley Mortimer Jr., the grandson of one of the founders of Standard Oil, with whom she had two children. She was to have two more with Paley, but neither proved exemplary parents. "Bill was a hard-driving narcissist," wrote Bedell Smith in her book, "who treated his children much as he dealt with his top executives ... what counted was that they knew he was in charge." Meanwhile, a friend of Babe's described her as "warm but not tactile ... she would never pick up and hold her children, and they suffered from the lack". What the Paleys were peerless at was holding court at the epicentre of 1950s and sixties Manhattan society. C.B.S. was now the dominant television network, with Bill taking a personal hand in the major programming decisions through the decades, from the westerns of the fifties to the sophisticated urban comedies of the 1970s — from Gunsmoke to M*A*S*H — and becoming less broadcasting executive and more media oracle. Babe assumed, almost as a birthright, a fashion editor post at Vogue. Capote first met the couple in 1955, when the film producer David O. Selznick (Irene's former husband) took him for a long weekend to the Paley house in Round Hill, Jamaica (where, photographed by Slim Aarons on the decking in her china-blue pyjama suits, Babe would pioneer the concept of 'resort chic'). It is a testament to the exalted circles in which they moved that, on boarding their private jet, Bill and Babe were taken aback to discover that this Truman was, in fact, Capote and not Harry S.; they'd blithely assumed that the most recent President of the United States would be among their house guests.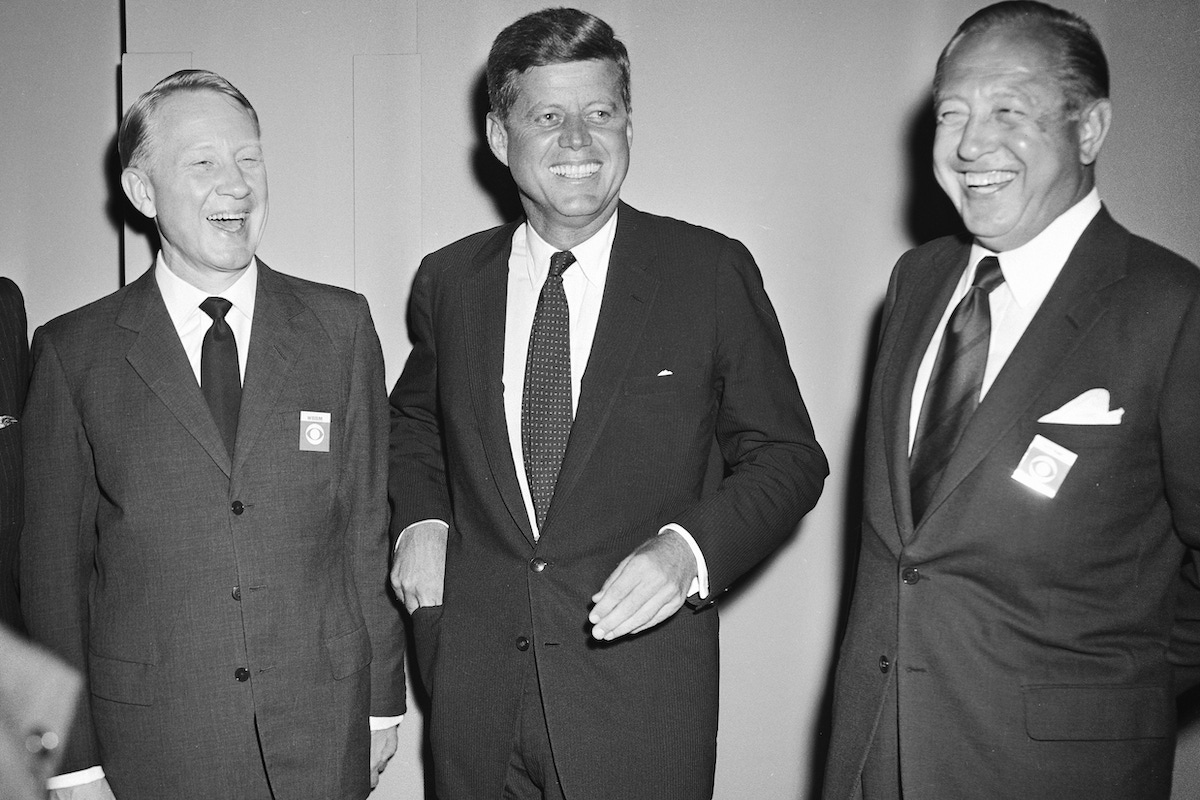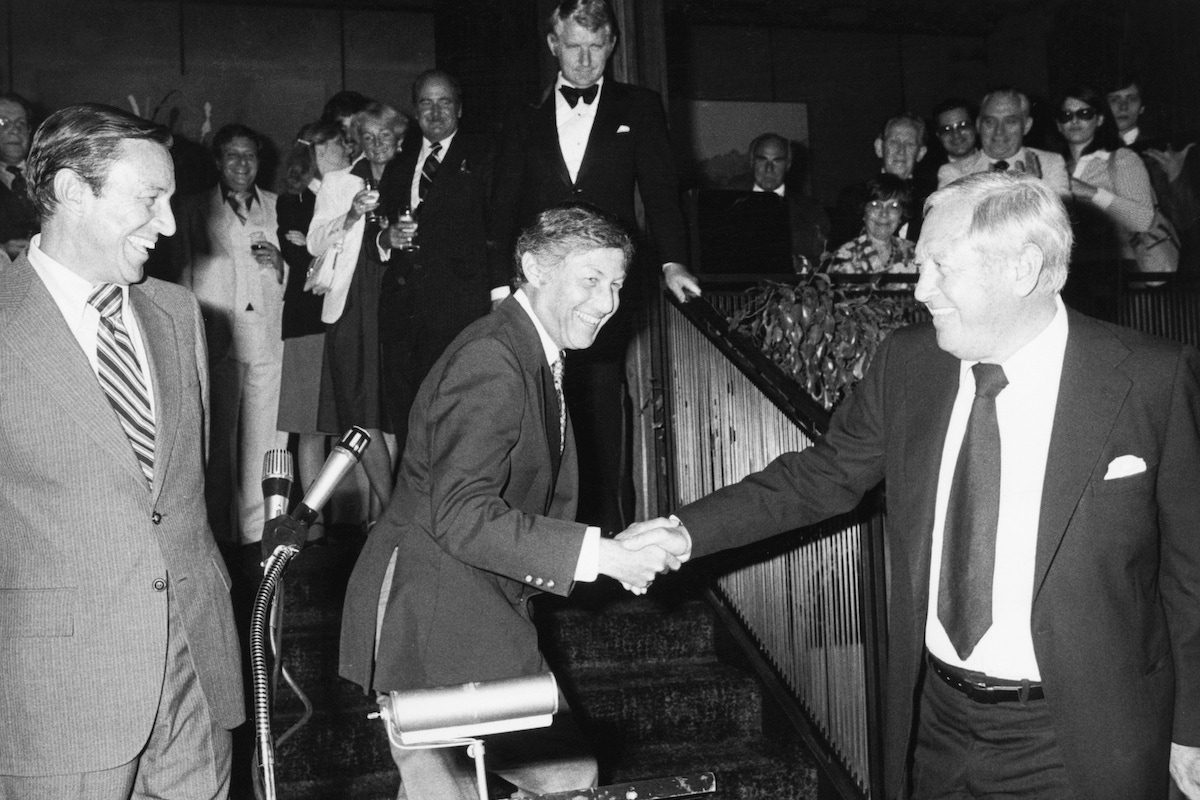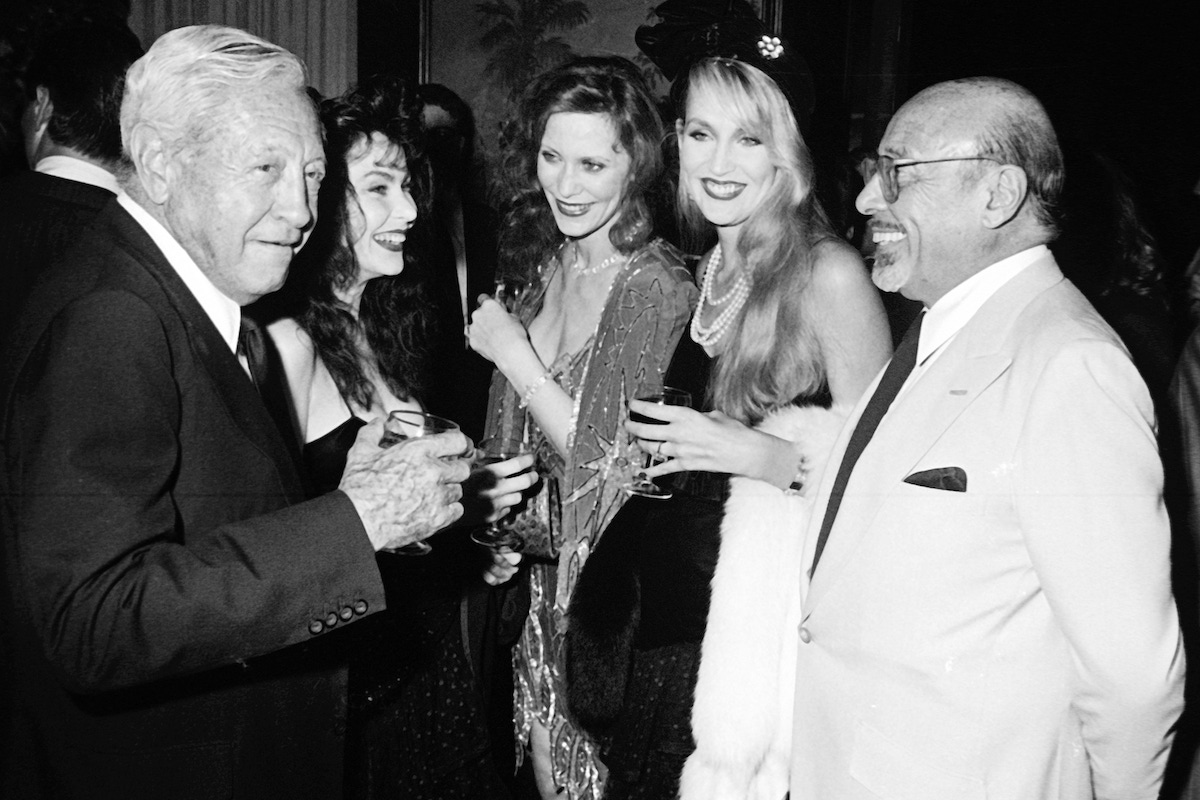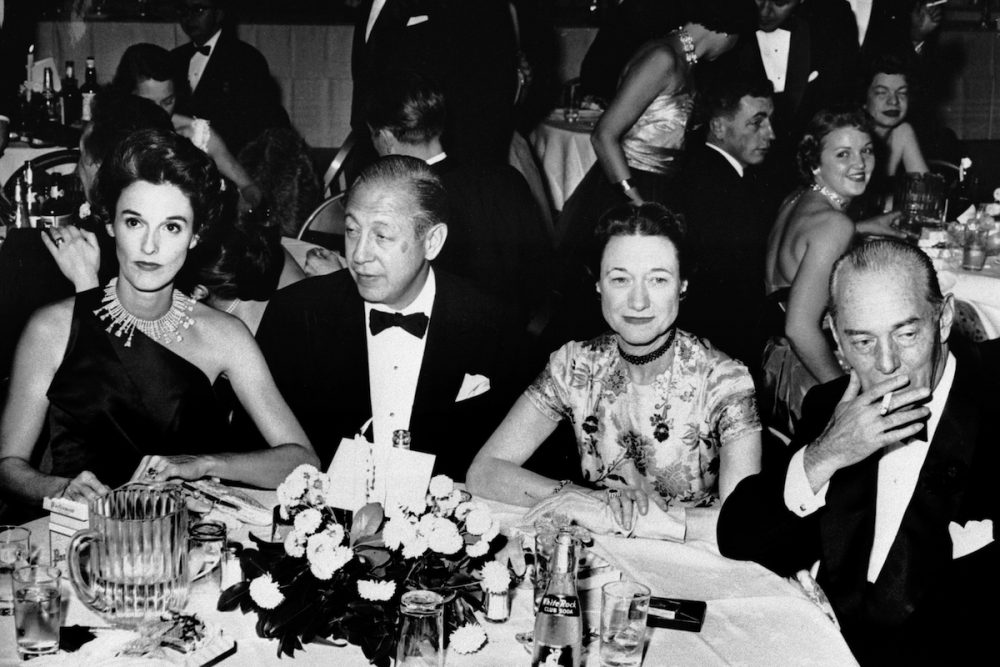 Capote became a kind of adopted son to the Paleys, and Babe was the first among equals when it came to the writer's coterie of 'swans' — society women such as Maria Agnelli, Gloria Guinness, C.Z. Guest, Lee Radziwill and Slim Keith, who combined drop-dead looks, elegance, charm and the hauteur of the formidably long-necked. "She was the most undishevelled person imaginable," recalled the writer and Capote biographer George Plimpton of Babe Paley. "So groomed, everything perfectly in place, whether she was sitting in a cabaña on the Lido or hosting a fancy dinner." There were many venues in which to stage the latter: the St. Regis apartment (conveniently owned by her brother-in-law Astor); the 80-acre Kiluna Farm in Manhasset, Long Island (which housed the bulk of the art collection); the Jamaica bolthole; and, later, the 820 Fifth Avenue apartment that formed the way-station for Capote's Black & White Ball, where Babe, the punctilious hostess, ensured that all the sheets were ironed twice (once in the laundry and again on the bed) and all the menus were archived so guests didn't suffer the embarrassment of being offered repeated dishes. "You couldn't even get into the bathroom for all the flowers," remembered one awestruck visitor. Such trappings served to mask darker undercurrents in the Paley
ménage
. Both Bill and Babe were the souls of old-world discretion — all her life, Babe accepted letters but never phone calls — but Bill's extra-marital affairs became public fodder with the publication of 'La Côte Basque', a chapter from Capote's thinly veiled roman à clef
Answered Prayers
, in
Esquire magazine
in 1975. In the extract, "Sidney Dillon", the Paley stand-in, beds the dowdy wife of a New York governor (possibly based on Nelson Rockefeller's second wife, Mary), because she represents the one thing that the Jewish Dillon's money can't buy — acceptance by the Wasp elite. Having asked her up to his pied-à-terre "to look at his Bonnard", he discovers, post-coitus, that her menstrual blood has left a stain "the size of Brazil" on the bedsheet. Terrified that his wife will find out, he scrubs the sheet in the bathtub, then tries to dry it by baking it in the oven before manhandling it back on the bed (a grotesque burlesque on Babe's twice-washed, fragrant linen). Babe decried "the ultimate betrayal" and refused to speak to Capote again. "Babe was appalled by 'La Côte Basque'," John Richardson, Picasso's biographer and Babe's friend, told
Vanity Fair
in 2012. "People used to talk about Bill as a philanderer, but his affairs weren't the talk of the town until Truman's story came out." For his part, Capote claimed that he had never met anyone as "desperately unhappy" as his erstwhile confidante. "She had everything — beauty, chic, all the money anyone could want," he said. "But she discovered when she got it that it wasn't what she wanted. I regard her life as a great tragedy, though no one else in the world would agree with me." By this time, Babe, a lifelong smoker, was gravely ill with lung cancer, despite Bill marshalling the full extent of his not inconsiderable resources to fight the disease. "She'd been the ultimate trophy wife, but she'd had the unfaithful husband and she was battling cancer in her early sixties," said Amy Fine Collins,
Vanity Fair's
special correspondent. "There was now a kind of shadow alongside the shininess, prettiness and flawlessness." Babe died in July 1978, the day after her 63rd birthday, and, true to form, had planned her send-off down to the finest detail: friends toasted her with glasses of Pouilly-Fumé de Ladoucette at an alfresco luncheon amid floral sprays generous enough to impede even the most determined attempts at restroom ingress. Bill outlived Babe by a further decade, maintaining his place at the apex of C.B.S. — largely symbolic but no less compelling — until the very end. Bedell Smith writes of him attending a party on a cool spring evening in 1987 to honour the success of the network's
60 Minutes
, one of television's most successful shows, just a few months shy of his 86th birthday. He leaves his elegant office, with its antique
chemin de fer
card table as its centrepiece (instead of anything as prosaic as a drone's desk), and he dresses for dinner in his bespoke finest with the help of his valet, John Dean, once an equerry to the Duke of Edinburgh, at the same Fifth Avenue duplex from whence, three decades previously, his party had sallied forth to the Black & White Ball. Before stepping into the elevator, he may well have reflected, like Capote before him, on the Georgian splendour and the now iconic paintings (which were donated to the Museum of Modern Art after his death in 1990), and his and Babe's achievement in establishing an apotheosis of American style. It spoke of the power, glamour, allure and influence they'd wielded, with a combination that looked simple but proved ineffable: minimal fuss and maximal finesse. This article originally appeared in Issue 41 of
The Rake
.