The Silva Standard: Brian Silva
Balthazar's revered bartender tells The Rake how to make four of America's finest cocktails.
Master bartender Brian Silva came up the old fashioned way. "I did basically every restaurant job you could do," says Silva of his early days working in his hometown of Boston, Massachusetts. "I started in the kitchens, washing dishes. Graduated to pots, then chopping salads; worked my way up the line through the kitchen. But the most fun was always being had out behind the bar." Now 60, and a resident of the UK for the past 27 years (The Rake meets him in his adopted neighbourhood of Kensington) Silva has had plenty of fun behind plenty of bars. He began mixing drinks at Boston's Colonnade Hotel ("They were big into vermouth, which I'm glad to see is coming back,"), then the Swissotel group, before moving to the UK where he swiftly rose to the forefront of the industry. Working first at the members bar at the Institute of Directors, Silva has subsequently run acclaimed bars at Home House, Scott's, The Connaught (where he was headhunted by Angela Hartnett), drinks giant Diageo (for whom he was Groups Bar Manager), revered game-restaurant Rules, and a brief stop-over launching members club 5 Hertford Street before reaching his current domicile; Balthazar in Covent Garden, the London counterpart to British restaurateur Keith McNally's wildly popular New York institution. "These days I feel like I work in New York but I live in London," says Silva. "It's got that kind of buzz." Silva's success can be attributed to a number of things. There's his technical, no-bullshit approach to mixing drinks, which eschews the notion of bartender-as-chef. "I'm more like a pastry chef," says Silva, "It's about precision, balance, things like that. All my recipes are based on strict measuring – there's no room for any playing around." Then there's Silva's deep-rooted commitment to his profession. "I want to see bartending get more respect," says Silva, "and I think we're getting there. At Balthazar it's a real job, a good job. My guys get good rotas, holidays, opportunities to go on trips; there's room for advancement and to learn the business. Anybody that leaves me, I don't mind if they go, but I want them to go that way [Silva points up]. If they go that way, [forward] I don't want to speak to them again." Silva's accumulated knowledge has now been distilled into a book, Mixing In the Right Circles, an indispensible tome for discerning drinkers, laden with recipes (including no less than eleven negroni variants). It's also packed with practical tips on bartending specifics - measures, muddling, bitters, sprays, garnishes, peels, and the difference between shaken and stirred; "People have a tendency to over-stir," says Silva, "especially with Old Fashioneds. So I get my guys to do it in three tranches. As for shaking, that's to chill - and to get the froth." Although he notes with a wry smile, "These days, if a drink needs vigorous shaking I get one of the young guys to do it." And so Silva continues. Enjoying his work, putting in the hours behind the bar, and training young bartenders in his old-school, American philosophy; an alchemic combination of precisely-mixed drinks and the ability to connect with customers on a personal level. "If you can look at someone and they can look you in the eye and have a conversation, you can teach them to tend bar," says Silva. "I believe that."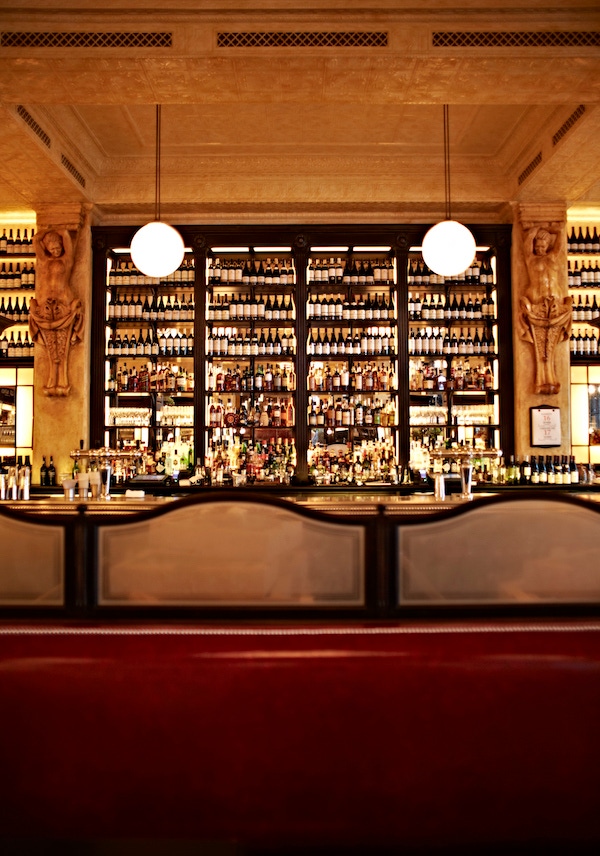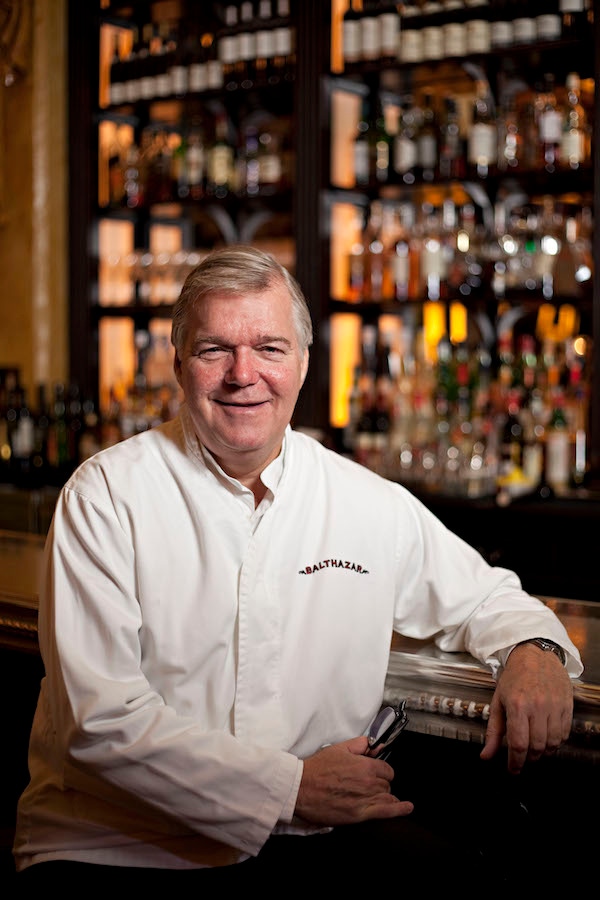 FOUR OF THE GREAT AMERICAN COCKTAILS:
Old Fashioned – with a Balthazar stir
"It's one of the first cocktails that were named," says Silva. "Original cocktails were bitters, spirit and sugar; that's how it all started. But this drink only got a name when people had had enough of people adding apricot brandy to their whiskies, so they asked for their drink 'the old fashioned way'."
Method
Step 1 Add the drops of bitters onto the sugar cube and put into an old fashioned glass
Step 2
Muddle with a bar spoon disk end down to break down the sugar. Add the orange slice and cocktail cherry. Muddle lightly to extract juices. Don't over muddle.
Step 3
Add 15ml of the bourbon and a few cubes of ice. Stir for 15 seconds.
Step 4
Add a few more cubes of ice and 30ml of bourbon. Stir for 20 seconds.
Step 5
Add the last of the bourbon (15ml) and a bit more ice. Stir briefly. Taste and stir a bit more if needed. Top up with a couple more cubes of ice.
Ingredients
60ml Makers Mark Bourbon
1 sugar cube
4 drops Angostura bitters
¼ orange slice
maraschino cherry
Glassware – old fashioned
Hint
Taste the drink as you go along so as not to over stir.
Vieux Carré
"So this is really a take off of the Manhattan, made in New Orleans in the 1930s," says Silva. "It was made up in the Carousel Bar – which does actually rotate. You could almost call it a Deep South Manhattan – it's got the vermouth, and the whiskey, but it's also got the Benedictine. In my version I use less Benedictine and a bit less vermouth – it brings out the whiskey more. The modern palate is a lot dryer, and people like the taste of whiskey."
Ingredients
25ml  Sazerac Rye Whiskey
25ml Courvoisier Exclusif Cognac
15ml Martini Rosso
5 ml Bénédictine
dash of Peychaud's bitters
dash of Angostura bitters
Glassware – old fashioned
Garnish – cherry
Aviation Twist
"This is a cool drink. It's been around a long time, and people ask for it a lot," says Silva. "The old recipe was heavy on the lemon juice and maraschino – I think that was a case of people wanting to hide the gin. I've got four or five recipes in the book - this one has lemon juice, but nowhere near as much. It's a drink that just works. It's pretty much for me more like a wet martini than anything." 
Method
Fill the shaker with ice. Add all the ingredients. Shake hard and strain into a chilled cocktail glass.
Ingredients
60ml Plymouth Gin
7.5ml lemon juice
5ml Luxardo Maraschino
Glassware – cocktail
Garnish – cherry
Martinez
"Again, a really interesting drink. There's plenty of stories about who invented the Martinez; lots of people claim it was an old bartender named Jerry Thomas in the 1880s. But the main thing about the drink is that it's a precursor to a martini. Back in the day they used sweet vermouth, and then over time it became gin and dry vermouth. Either way, it's heavy on the vermouth, which I like."
Method
Add all the ingredients into a mixing glass filled with ice. Stir to chill and balance. Strain into a chilled cocktail glass
Ingredients
35ml Martini Rosso
5ml Antica Formula
15ml Old Tom Gin
2.5ml Maraschino
2 drops Angostura Bitters
2 drops fresh orange
Glassware – cocktail
Balthazar's Brian Silva's "Mixing in the Right Circles" is being published on Saturday, 26 November and is available at Balthazar London (4-6 Russell Street, London WC2B 5HZ, balthazarlondon.com) and at Selfridges (London, Birmingham & Manchester)