The Whole World Is Watching: Eddie Redmayne
Oscar winner Eddie Redmayne is back with a new film — The Trial of The Chicago 7 — whose tagline reads 'In 1968 democracy refused'. Little wonder its release coincides with this year's U.S. presidential election. As Eddie Redmayne tells Tom Chamberlin, it is an urgent movement.
Have you met Eddie?" I was asked several times before I met Eddie Redmayne. It would be easier to relay the meaning behind that question in person rather than on paper, but the gist of it was this: when going through the standard operating procedure of setting up a cover shoot, questions like "Does he need a car?", "Does he have any catering needs?", or "Can we shoot behind-the-scenes content?" all elicited the response, "Have you met Eddie?" He took the tube, by the way. This being my 36th issue of The Rake, with no fewer than 30 of those covers being handled by publicists who represent the great and good of the big screen, it is difficult to elucidate just how unusual it is to get a response like that. That is not to say that any of the actors we have featured on our cover have been swallowed up by their own image or seek to make life difficult for us Earth-dwelling normies, but to witness an actor voluntarily eschewing the trappings to save others the hassle is mindblowingly refreshing. So it was safe to say I was interested in meeting Eddie, and I was not disappointed.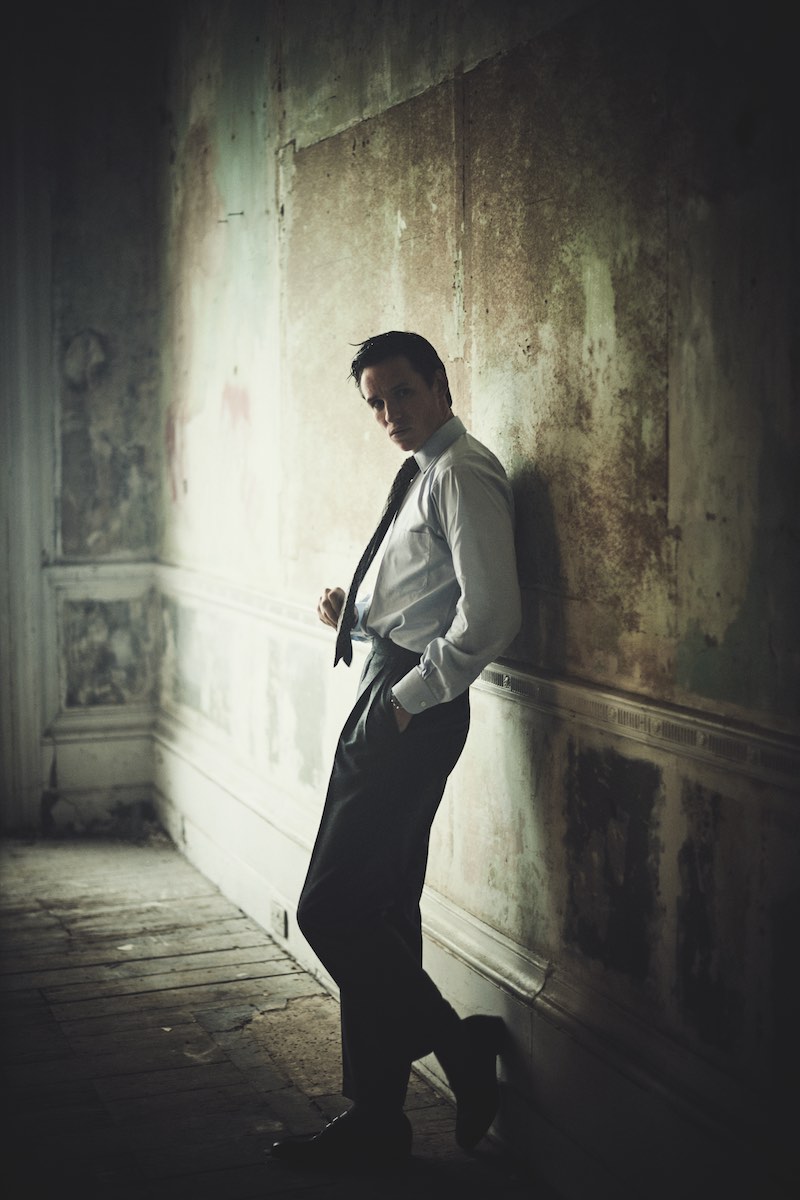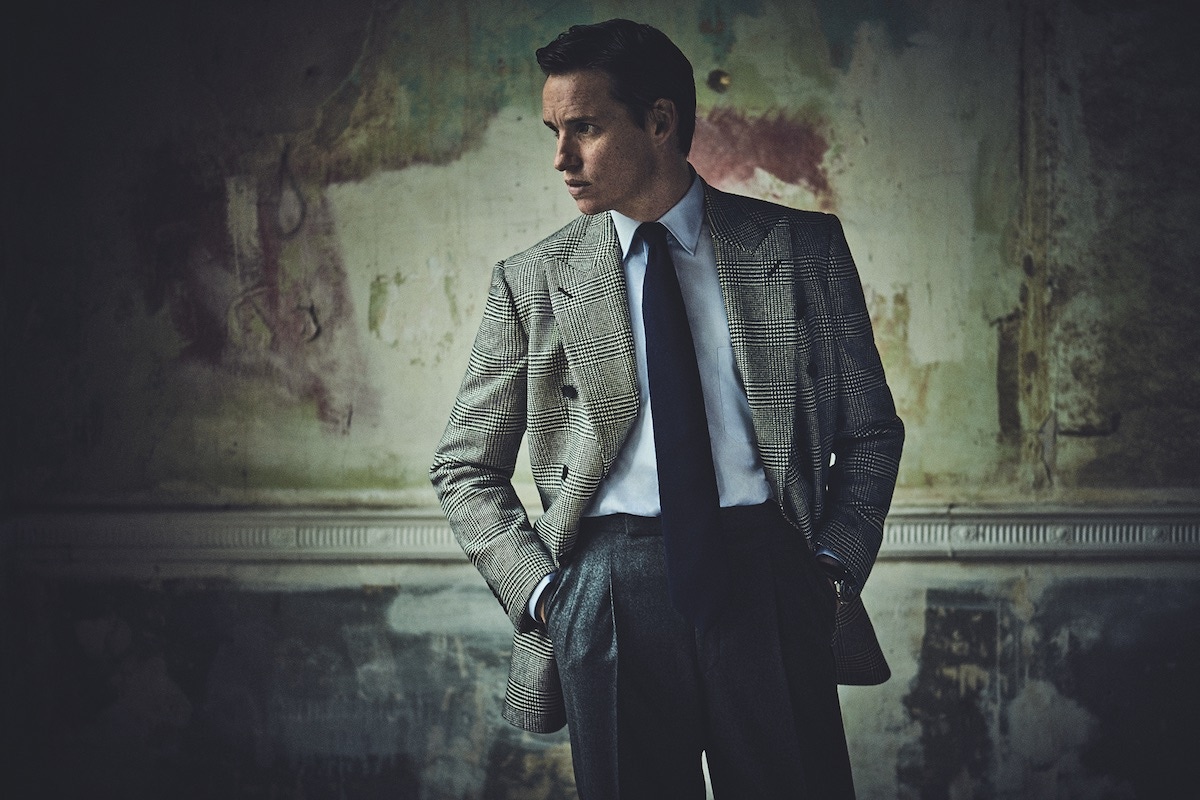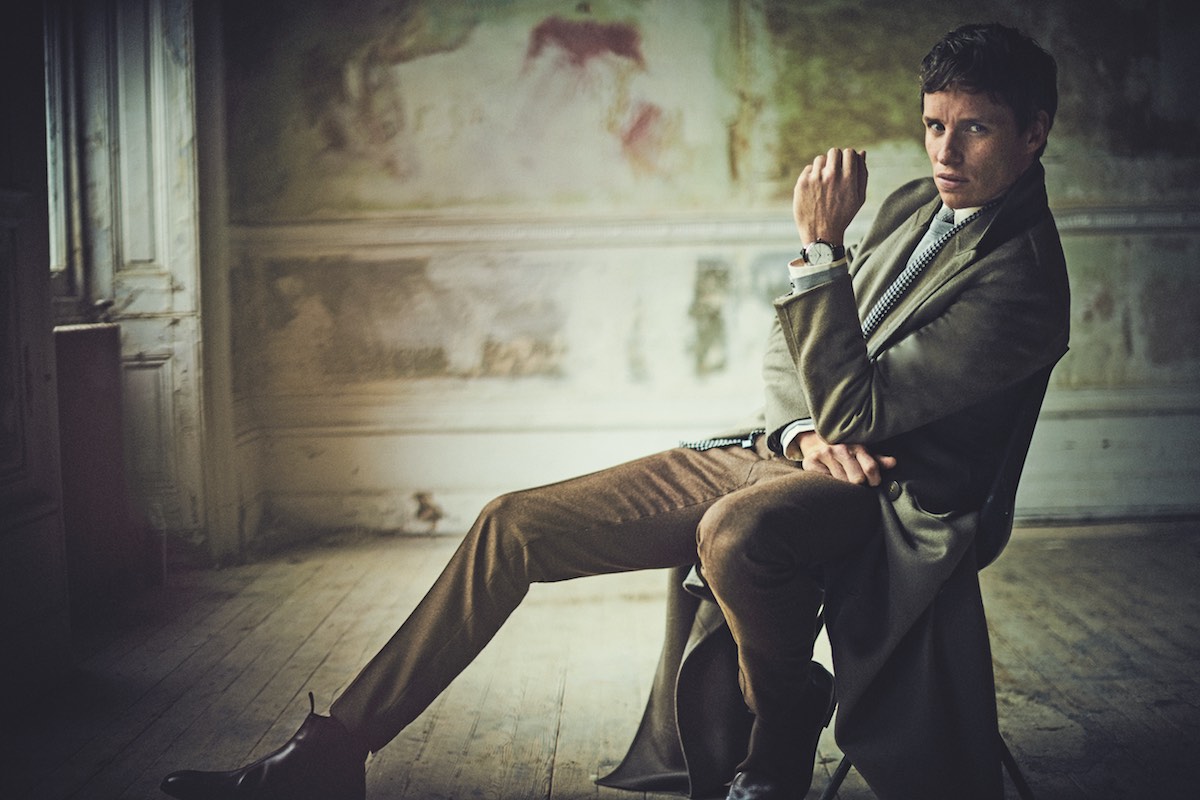 Eddie Redmayne has the kind of social skills I am particularly fond of: he appears to be interested, if not
actually
interested, in what the person he is talking to is saying; he is affable and kind and self-deprecating; and he doesn't seem to take himself too seriously, which, given he is an Oscar winner, you might forgive him for doing. He undermines the theory that fame changes and ultimately blemishes character. Our interview, a week or so later, got off to a good start. "Oh my God, you bastard," he said, though in every way I deserved it. I had dialled in over Zoom from my holiday in France, and I wasn't going to keep the view to myself. Once the smugness faded, and I had to remember to try to be professional, I got on with the questions.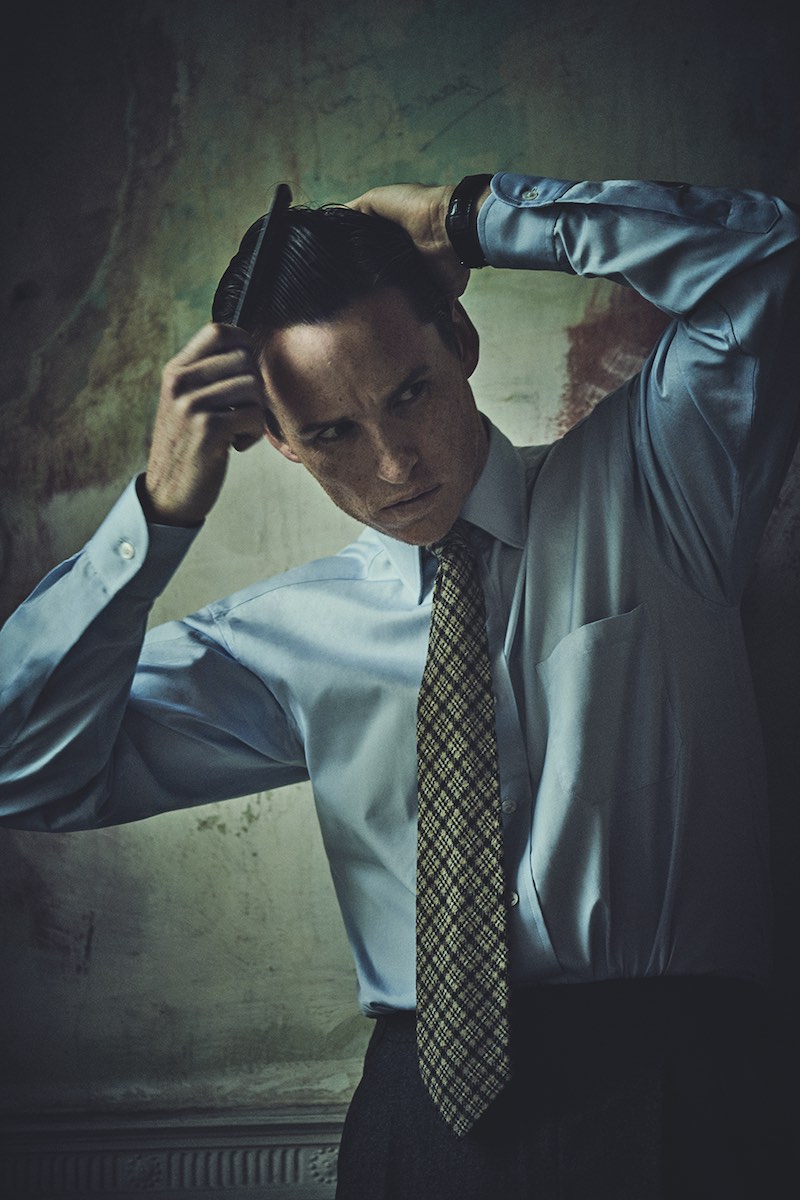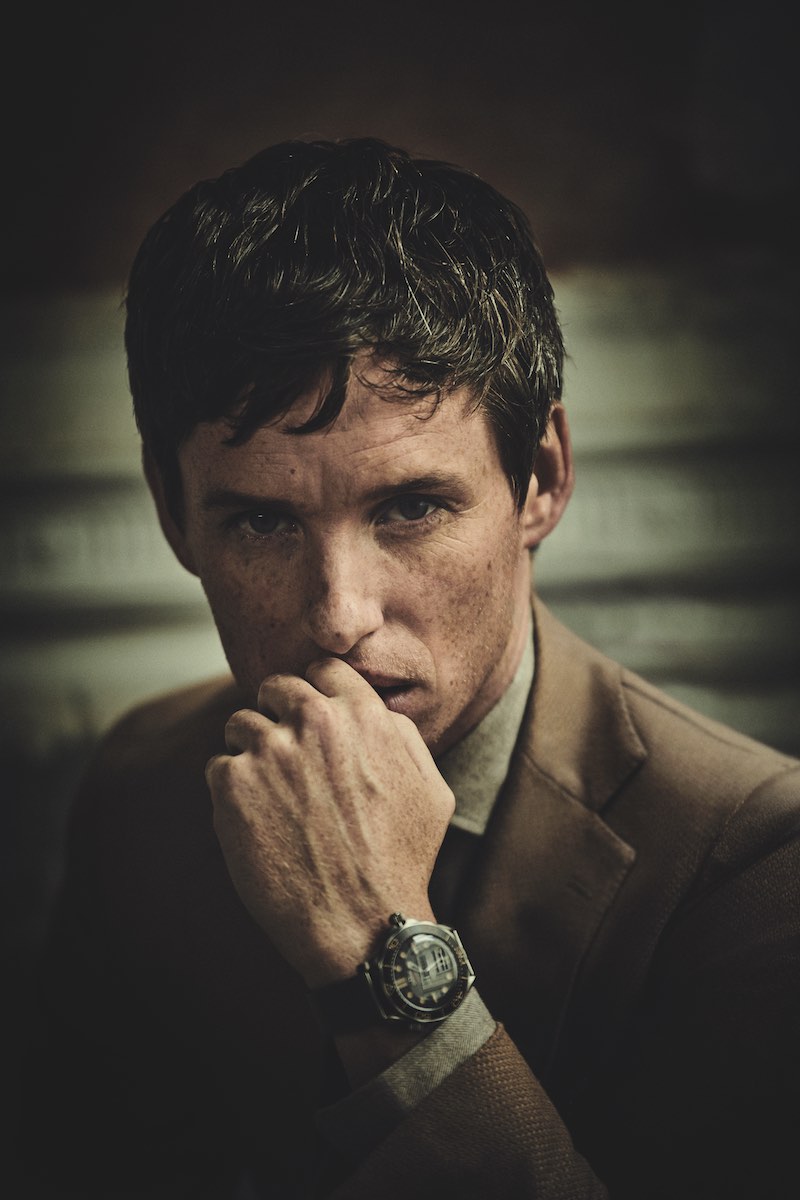 Redmayne was not brought up in an artistic household. He had several brothers and sisters, whom he credits with helping him stay grounded, along with his wife, Hannah Bagshawe. His adventure in the creative arts began with music rather than acting. He says: "When I was very little, when I was staying at a friend's house, there was a piano there, and though I never learned, I could play a bit and make some tunes. My mum was a bit shocked by that, and rented a piano, and before I started learning I had the facility to be able to improvise." In school concerts and weekend classes, he nurtured his enthusiasm for singing and acting — sometimes, in concert, he'd be given no music and would simply riff off his own aptitude. He goes on to say that, "I got a great thrill in those moments, of being the freest, and then began to find that in acting."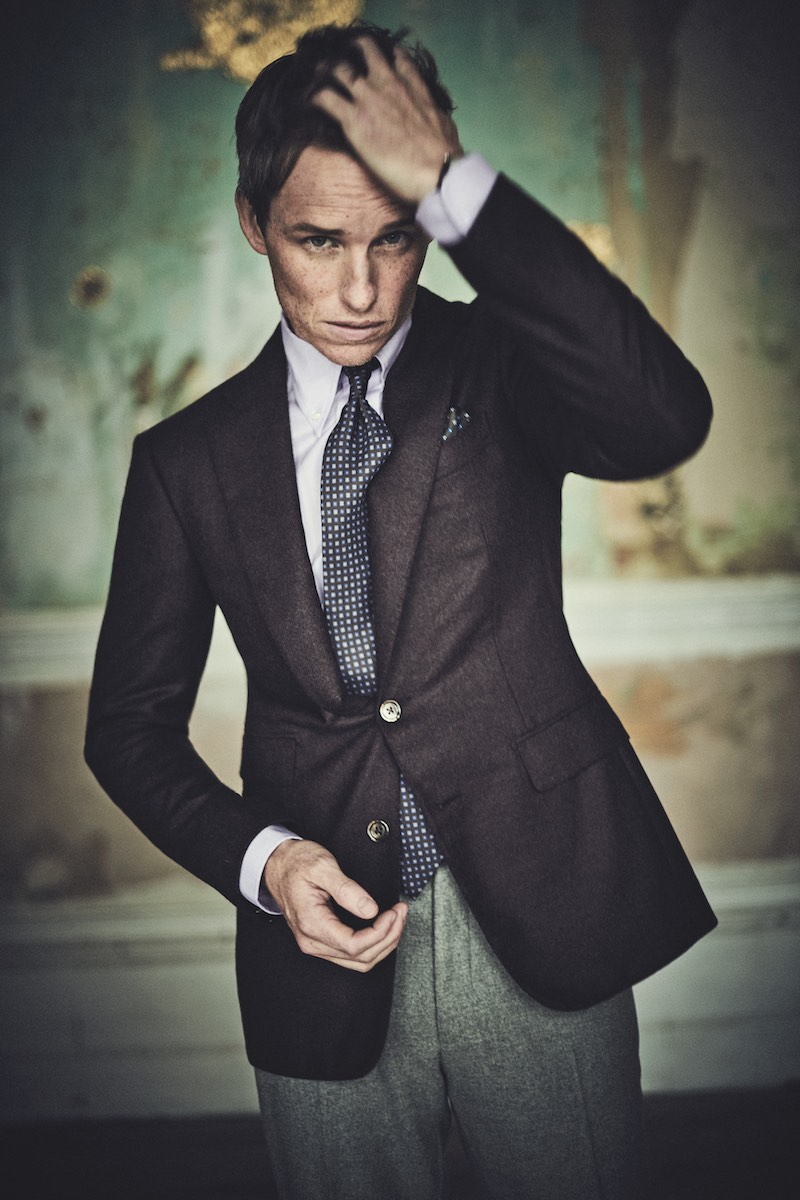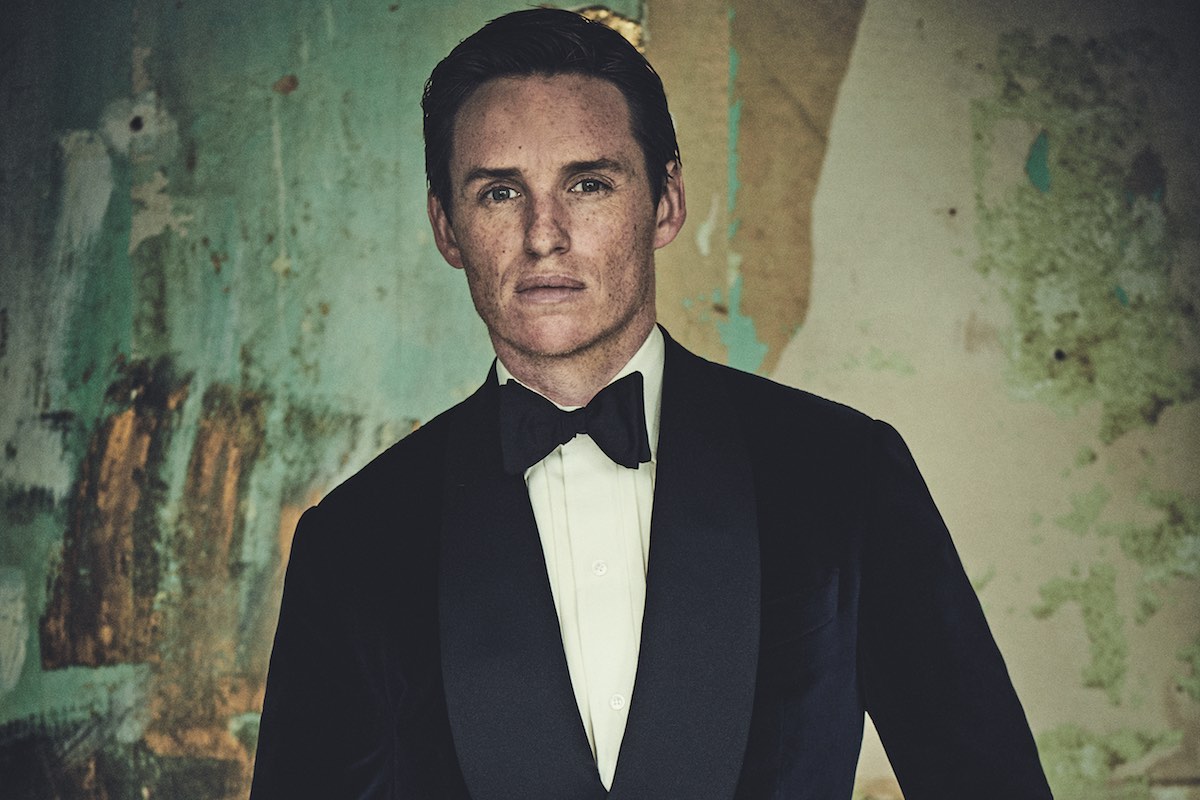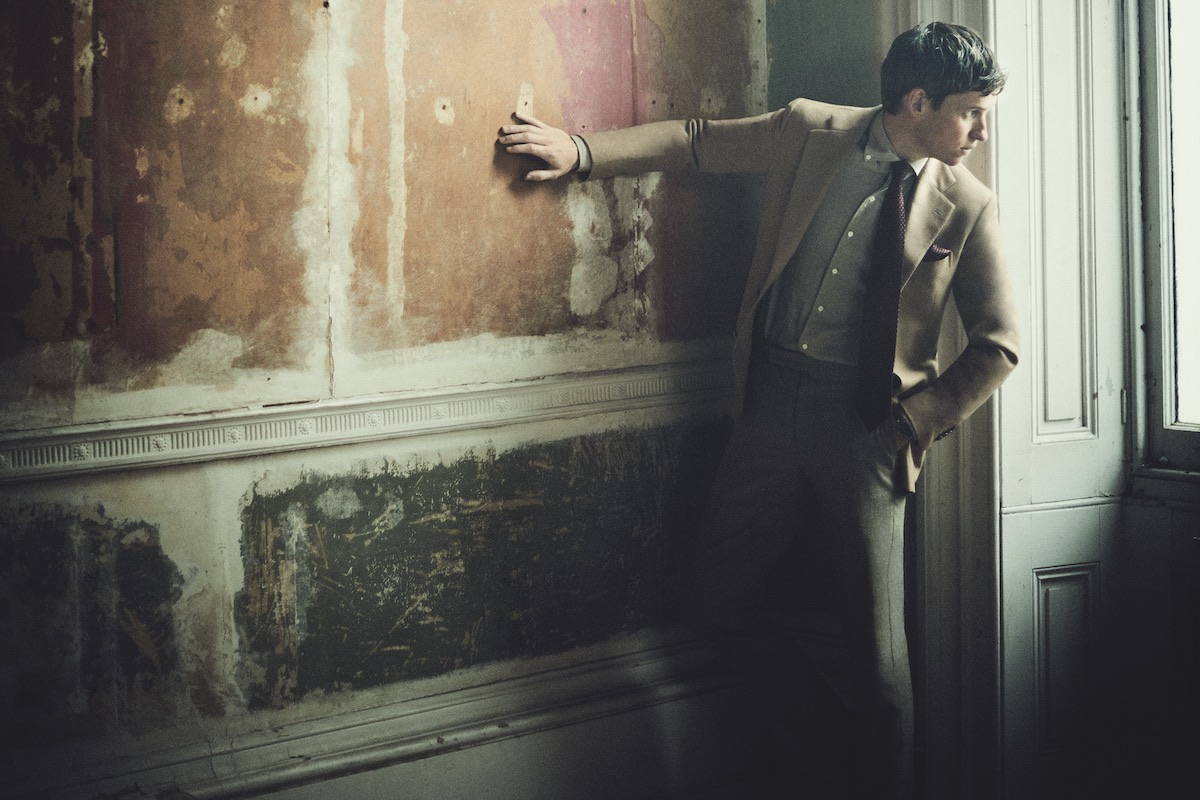 School was where things began to gather steam. He was a beneficiary of terrific teaching. His tutor in drama at Eton, Simon Dormandy, was someone who, as Eddie put it, arrived as a teacher practically straight from the rehearsal rooms of the West End. "He treated us like professionals, and I remember feeling like he rated you, but he also wanted to push you. It was a mixture of my own passions as a kid, but he was one teacher who really gave me the tools and emboldened me by rating me. Sometimes it takes someone having faith in you."
Photography Assistant: J.E. Milsom
Digital Tech: Bror Ivefeldt
Styling: Amelia Hudson
Grooming: Liz Taw
Read the full Eddie Redmayne interview in Issue 72 of
The Rake
- on newsstands now. Available to buy immediately now on TheRake.com as
single issue
,
12 month subscription
or
24 month subscription.
Subscribers, please allow up to 3 weeks to receive your magazine.
⠀