The Wide Angle
The winds of style have shifted from slim and snug to broad and bold. Welcome to the big wide world.
How confident we're feeling about the state of the economy can have a bearing on our width. Lapel width, that is. Sartorial historians point to lapel breadth as a sartorial reaction to the socio-economic climate. Wide lapels bloom during boom, while narrow rules in recession. (Tailors and their clients clearly experience a curious swelling sensation when they're feeling good.) Take a lapel reading from the man on the street right now and it appears we're feeling the pinch. However, despite an inclement forecast, style is again getting its wide on. Half an inch makes a considerable difference to width, hence, lapels are potent vehicles of expression. Wide lapels can telegraph a ballsy confidence or an exuberant approach to style; they can almost be sexualized. Despite uncertain times, wide is back. Some, however, never strayed from the broad way: "My signature look has its roots in the opulent glamour of the 1930s," explains tailoring visionary Edward Sexton. "I remember watching old films and being mesmerised by the sheer elegance of Spencer Tracy, James Stewart and Douglas Fairbanks, Jr. These silver screen images were burnt into my mind. In the boom of the late 1960s and early '70s, Tommy Nutter and I reintroduced those rich proportions." Tom Ford pays no heed to econo-climes as his work is stoutly luxe. He also eschews the idea of trend-led fashion collections, always cutting big. The wide shoulder lines and ardent, alpha lapels of his signature silhouette announce the wearer's presence with a cloth fanfare.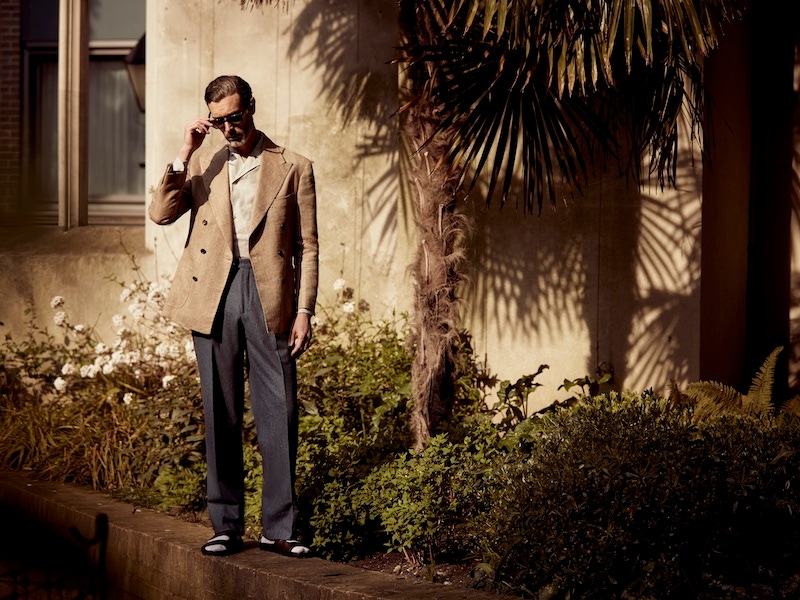 Nutter's style melded Hollywood's iconic tailoring with newly imagined takes on fashion. "I loved the shoulder line and lapel shape of the '30s, but I raised the line and the [horizontal] gorge of the 'street-walker' lapel to fill up the vast space between lapel and shoulder," Sexton says. "Our original cut was extreme, having a narrow shoulder and a very wide lapel — at its most exaggerated, covering the top sleeve." Sexton and Nutter's style led the way for the glamour of 1970s tailoring. Stylistic icons of the '70s, David Bowie and Bryan Ferry were true tailoring wide-boys. They pushed style boundaries and by the time they'd settled down, they'd ushered in new visions of racy, sexualized glamour for men. Oversized ties, massive collars and exaggerated waist-to-shoulder proportions increased flamboyance and sexual ambiguity. So did all that makeup and berserk hair. But the cut of their jackets was trailblazing. Dave's architectural tailoring by Freddie Burretti and Yves Saint Laurent was definitive of his maturing soul-based look. Bryan's direction took that of a tuxedoed, louche matinee idol, again referencing the romance of Hollywood of the 1930s. Some cite this era as the zenith of men's glamour in dressing. However, the late-'70s economic depression banished outlandish taste from the common man's wardrobe.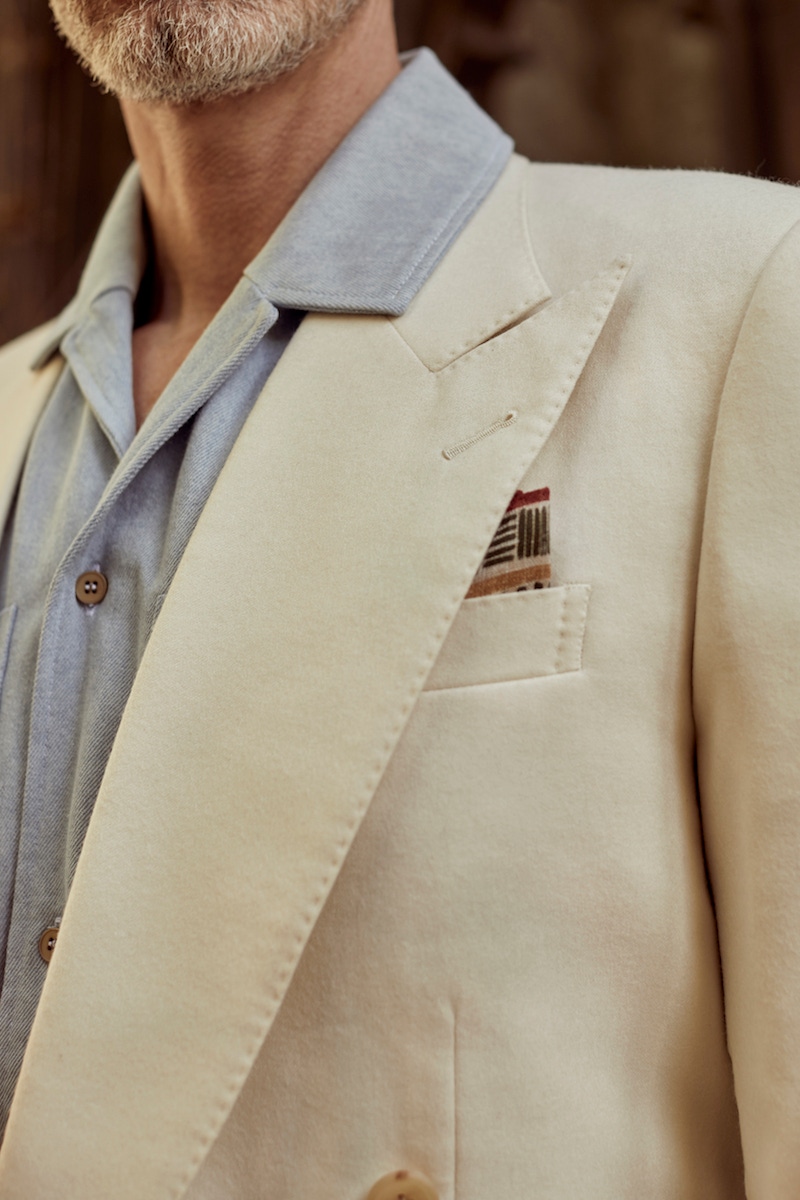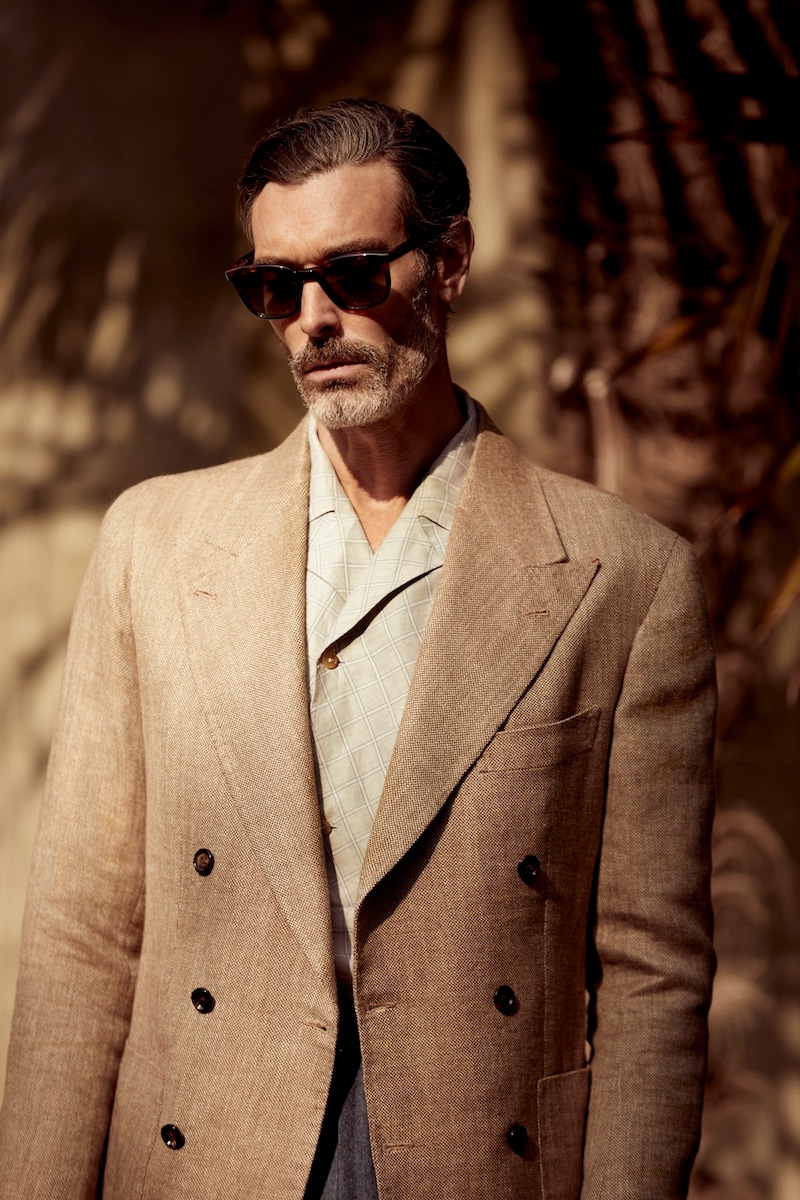 Wide style doesn't have to be in your face. Mayfair tailoring partnership Thom Sweeney is a key 'wide' merchant, but in a more sober manner. "We cut our lapels a touch wider than usual, standard is three-inch; we do three-and-a-half or three-and-three-quarters. It's quite a lot, in lapel terms," says Thom Whiddett. "Any wider than that and it's costume for us," adds his partner, Luke Sweeney. "We've always preferred them wide. It's more masculine, a generous Italian style, with a natural shoulder and a shorter jacket." Wider lapels call for longer-collar shirts — spear-shaped or closed, some with tabs, all bigger and longer. These are required to balance the composition. Though often overlooked, collar size (and shape) is one of the most potent style devices a man can deploy. Regardless of where we're heading economically, the 'wide vibe' will have an effect. Skinny can't reign forever. Lapels, ties and collar girth just can't stay as constipated as they have been in recent times. There's simply no option but to loosen up and get your wide on.