How Thedi Leathers Creates Genuine Motorcycle Jackets
Theodoros Pampoukas, the man behind authentic motorcycle jacket maker Thedi Leathers, explains what makes this artisanal Greek leather goods atelier unique.
Motorcycle jackets have been a men's style staple since the premiere of 1953 Brando classic,
The Wild One
. You'll find supple, luxurious examples at most designer boutiques today — only problem is, paper-thin buttery-softness isn't such a desirable quality for actual motorcyclists, or those of us seeking durability and resilience in a garment. No, for a motorbike jacket that'll last a lifetime, and maybe even save your life, you're best to skip the fashion labels and look instead to the likes of Thedi Leathers. Founded in 1979 in Thessaloniki, Greece, by Theodoros Pampoukas and his wife, Dimitra (the brand an amalgamation of the first syllables of their names), the company specialises in what it describes as "genuine jackets, belts and bags". When they say "genuine", of course that means genuine leather — cordovan horsehide, cowhide, calf or goatskin. But more importantly, when they say "genuine", they mean these are serious biker jackets that can withstand a serious tumble from a
Triumph
. These are motorcycle jackets for bikers, by bikers. "My passion for motorcycles is what drove me to create something that I loved," Co-Founder Pampoukas says. "When Dimitra and I started back in 1979, I began working with leathers that few in Greece knew about or used at that time. From the very first moment, we distinguished ourselves from the other producers, designing something different, fresh and unique because we had passion. It was what was lacking in the Greek market — real motorcycle jackets."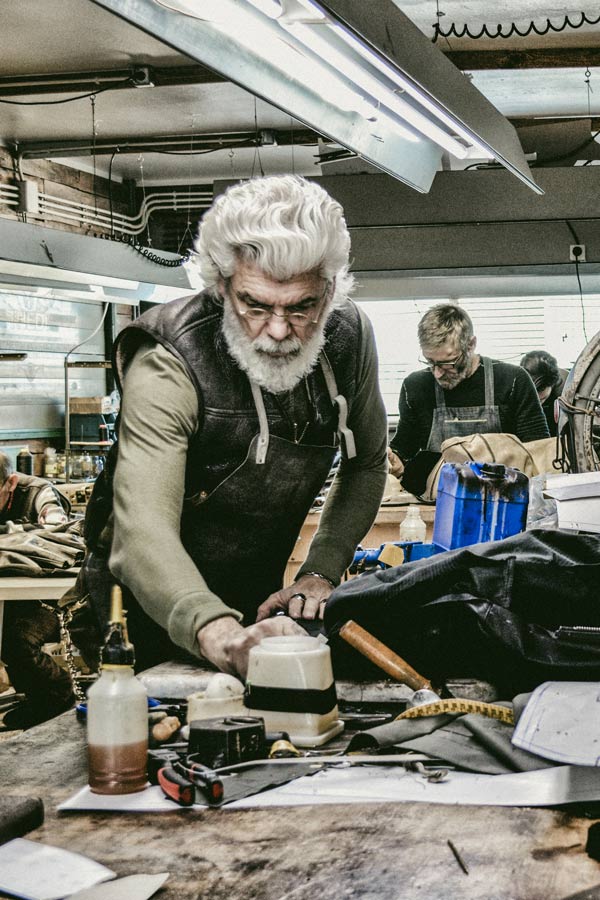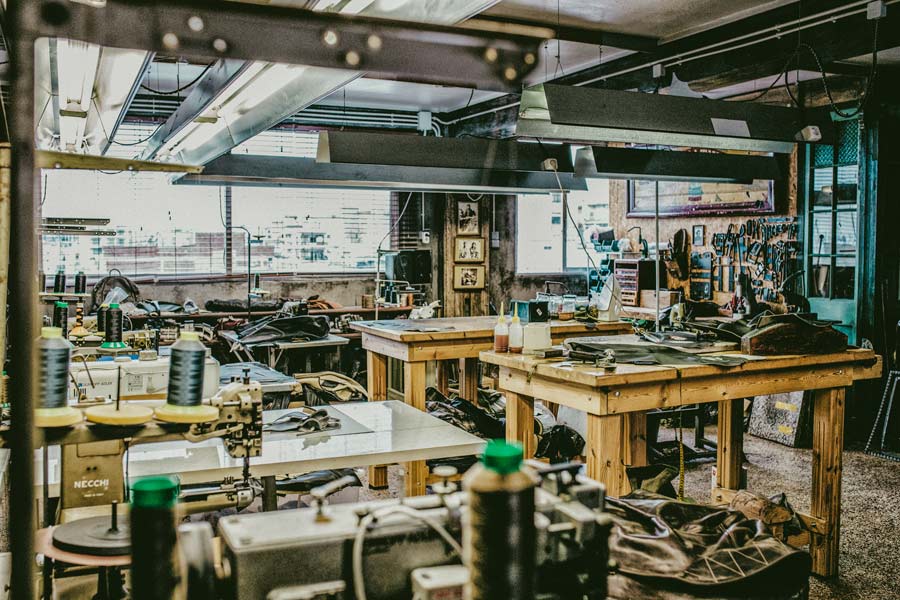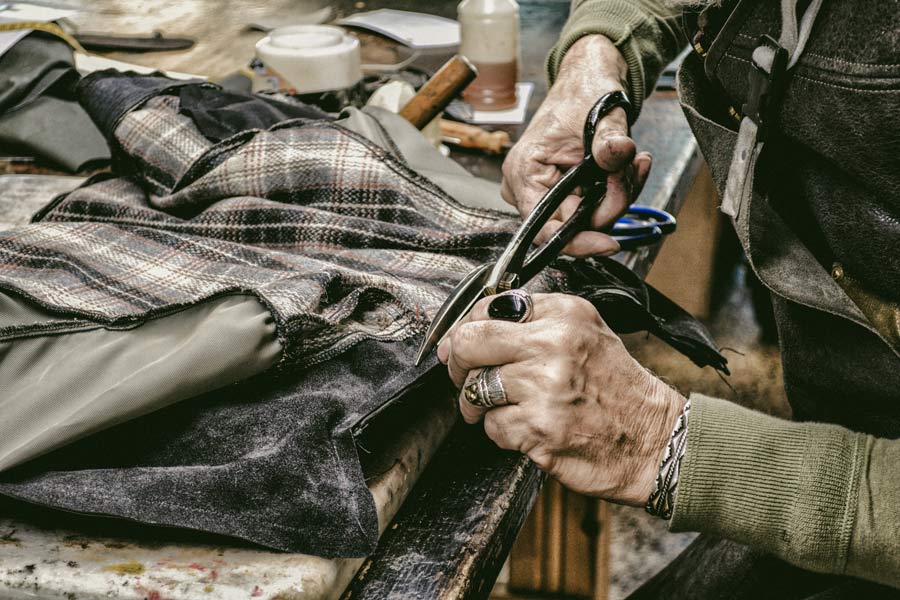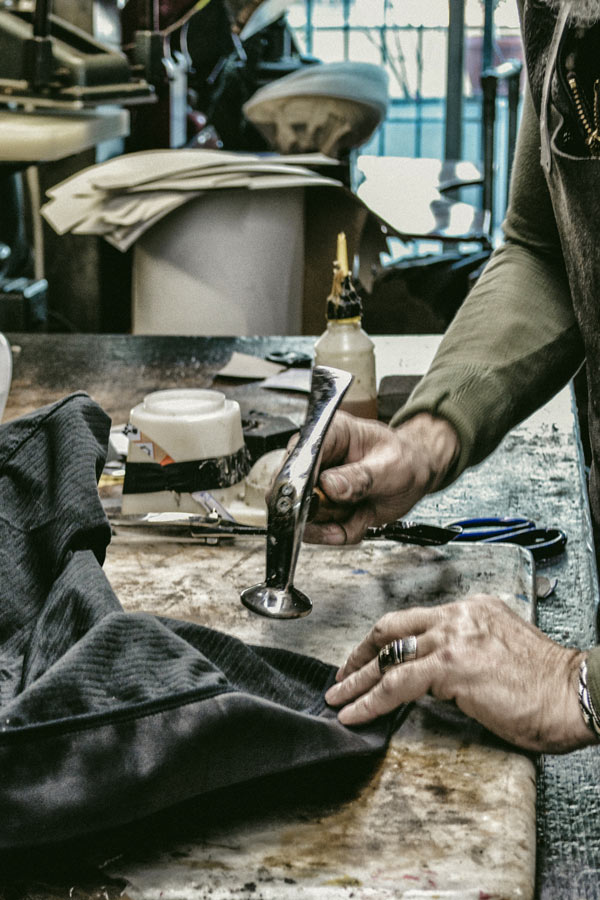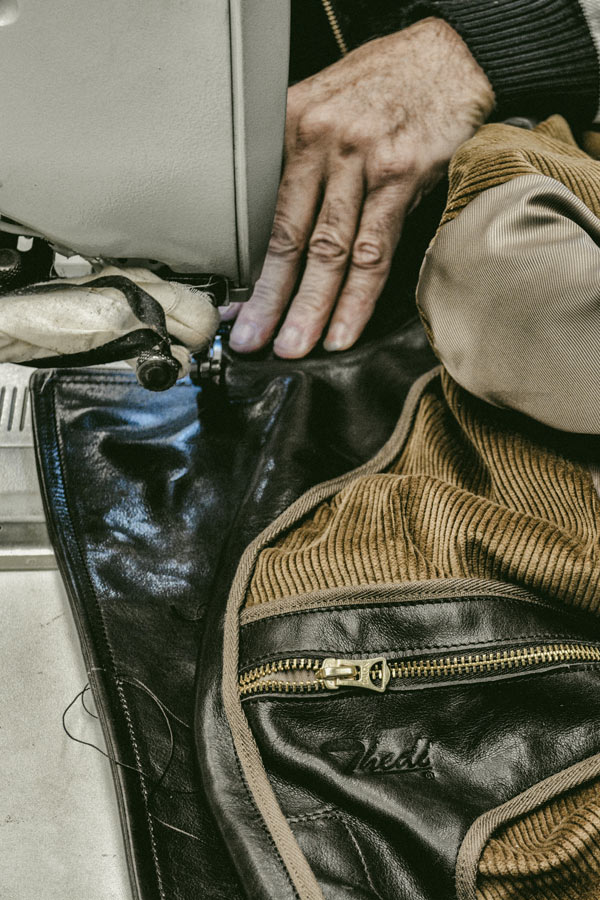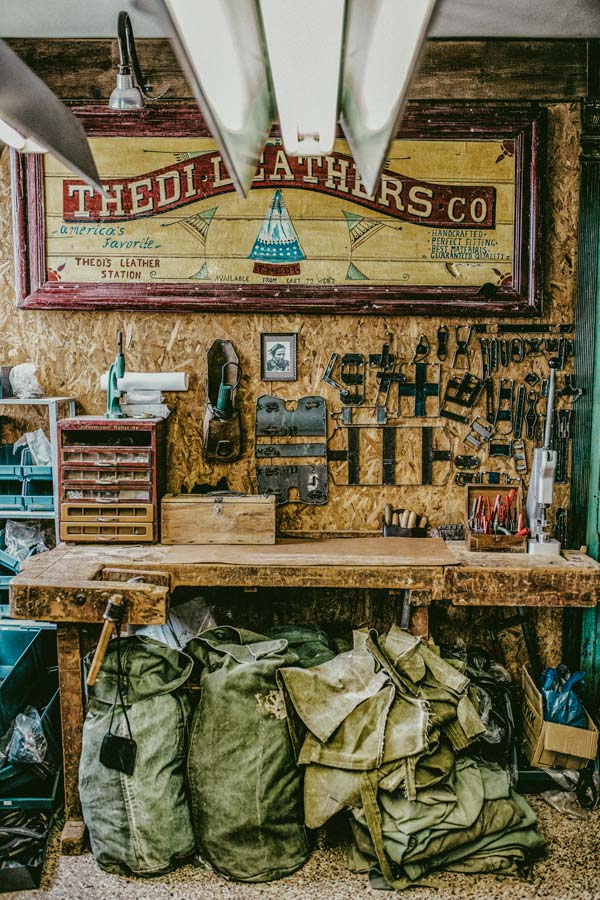 Pampoukas was correct in identifying a gap in the market, and during its first 20 years in business, Thedi made huge strides locally – by 1999, the brand had 200 retail outlets within Greece. They also began to look further afield, working with companies in the US, including collaborating with Harley Davidson for several years, as well as designing and producing leather jackets for the European market. This experience, Pampoukas says, was instrumental for his understanding of tanning and the production cycle of leathers, as well as learning techniques from other craftspeople. Thedi's hides are vegetable-processed, sourced from tanneries in Italy. The lining is 100 percent cotton, zips are brass, and buttons carved from horn. Leather jackets are sewn by hand (many made to measure, to order) then specially hand-washed and treated several times over with beeswax, giving the garments a unique patina, texture and handle. Jackets constructed of denim use a variety called 'Armalith', comprising cotton wrapped in military-grade Ultra High Molecular Weight Polyethylene (UHMWPE) fibres, which are twice as strong as Kevlar. Tough and beautiful, a Thedi jacket is as singular aesthetically as it is architecturally. An enthusiastic collector of archival pieces, Pampoukas says: "In the early years, my design started by looking at my vintage collection. We did not copy old models, we designed our own, with details of old jackets that I had collected from time to time." Today, Pampoukas' designs still reference jackets from the 1930s, '40s and '50s, while bringing in modern elements or trends according to customers' requests.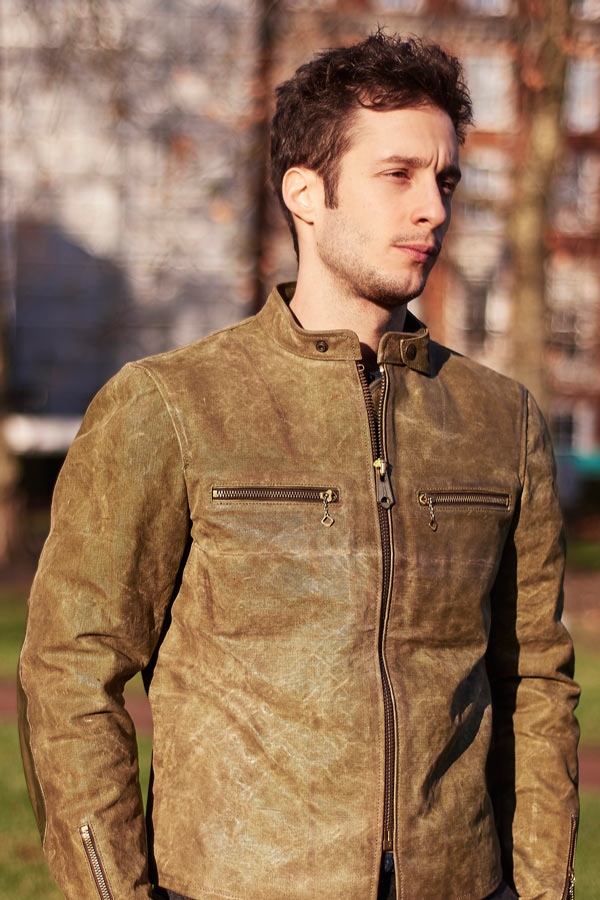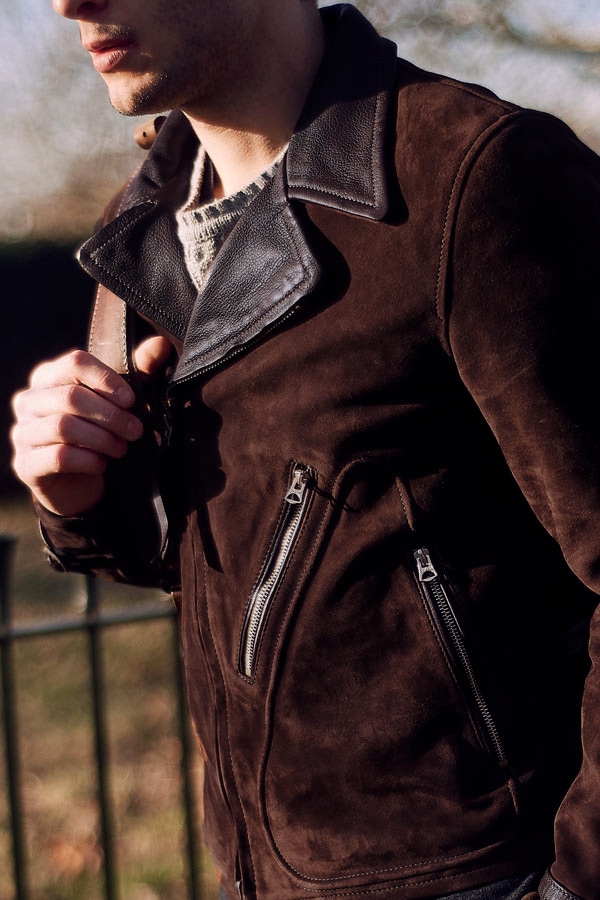 With a cult following worldwide (Google 'Thedi Leathers' and browse the rapt forum posts for proof), Pampoukas believes it is Thedi's philosophy of "Love, passion, creativity and quality" that customers recognise and respect. "These are the four points that make us stand out, and that is how we'll keep on going in the years to come." He continues: "We are a small team of craftsmen who've spent more than 30 years together, making a beautiful, unique product, treating the skin in the old good way… With our focus on the detail, the handmade processing of the leather, the quality of the materials, the unique and delicate sewing, the pattern itself — which we spend many hours of studying and testing to conclude — plus our passion and love for what we do, you have an ideal final product. This is what makes Thedi one of a kind." Adding to its uniqueness, there's also the brand's Greek provenance to consider. Pampoukas says coming from the ancient city of Thessaloniki, on the shores of the Aegean, imbues Thedi's wares with "The freshness of the Greek sea and the brightness of the Greek sky. In the collection there are colours of blue, reflecting the sea; green, for the mountains; autumnal shades of burgundy and brown; and the colour of the sand." For all those natural touches, however, it's affection for the machine that unites Thedi fans. These, Pampoukas characterises, are people with particular style and philosophy, people who love things that are authentic and outstanding – and people who love motorcycles.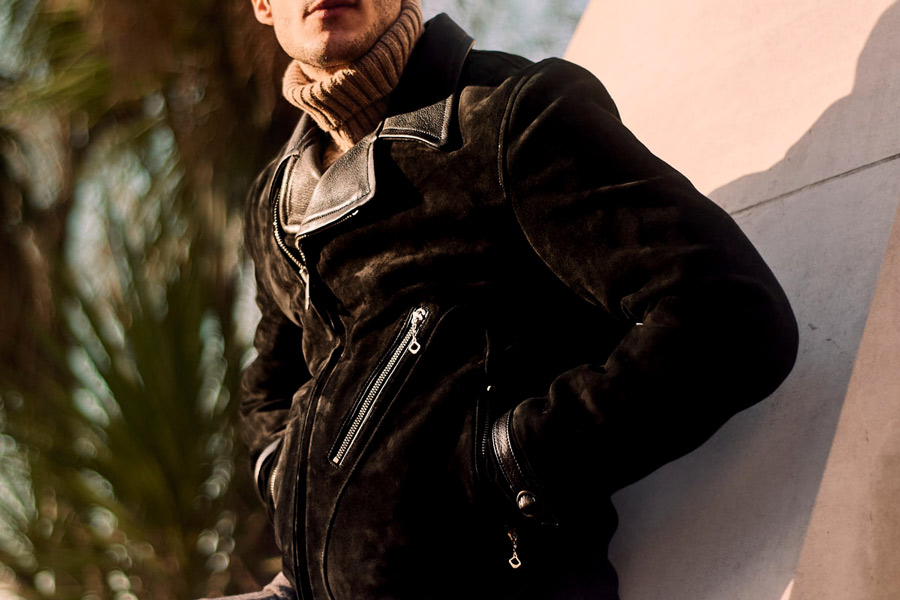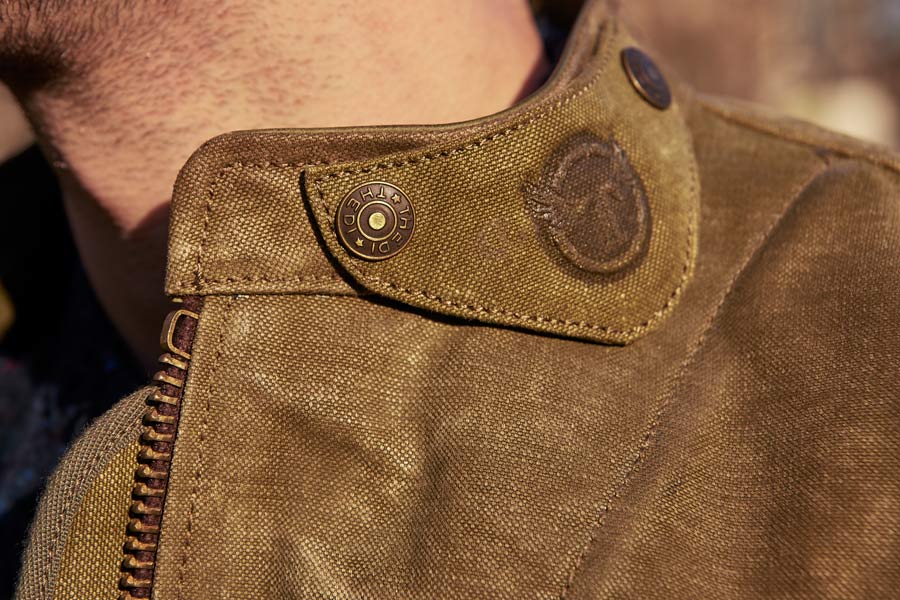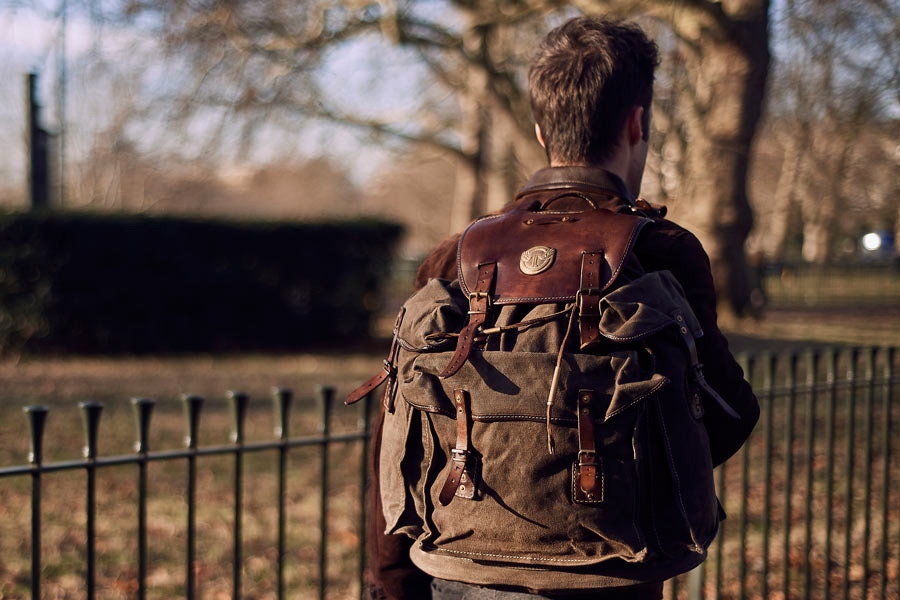 Thedi's backpack is made from hard-wearing military canvas with a leather flap and fastenings. Photograph by Kim Lang.