This Week We're Channelling: Howard Hughes in The Aviator
Leonardo DiCaprio's portrayal of Howard Hughes in The Aviator was captivating, not least for the style he emulated. This week we're channelling the eccentric character's classic and refined approach to dressing.
A renowned aviation pioneer, business magnate, film director and self-made billionaire,
Howard Hughes
epitomised the post-war pursuit of the American Dream. He was brilliant, determined and reckless – a larger-than-life figure who experienced monumental highs and epic lows, often simultaneously. Such a life of tumult was the focus of
Martin Scorsese's
2004 blockbuster biopic
The Aviator
, with Leonardo DiCaprio stealing the show in the titular role. As well as expounding the riveting biographical details of Hughes' life, the film is a carefully executed visual feast that offers plenty in the way of sartorial inspiration. Costume designer Sandy Powell took out an Academy Award for her meticulous reproduction of the era's unrestrained opulence, with styling that wonderfully encapsulates the glittery sheen of Tinseltown from the 1920s to 1940s. Hollywood actresses Katharine Hepburn, Ava Gardner and Jean Harlow (played respectively by Cate Blanchett, Kate Beckinsale and Gwen Stefani) all appear in the film as the glamorously clad starlets they were, but their elegant dresses and furs are peripheral to the attire of Hughes, whose ensembles are as bold as he. No matter the tribulations he faces, he remains polished and dapper, as if the control he has over his wardrobe could possibly extend to the rest of his life.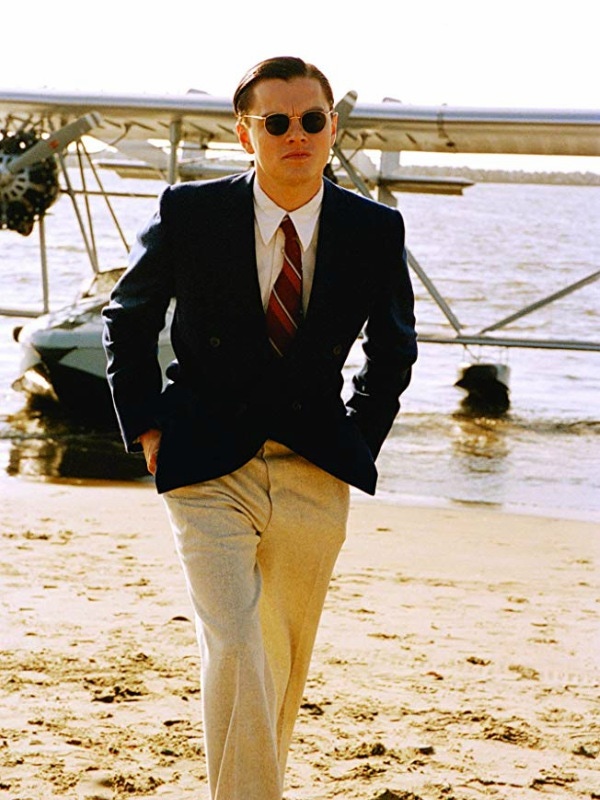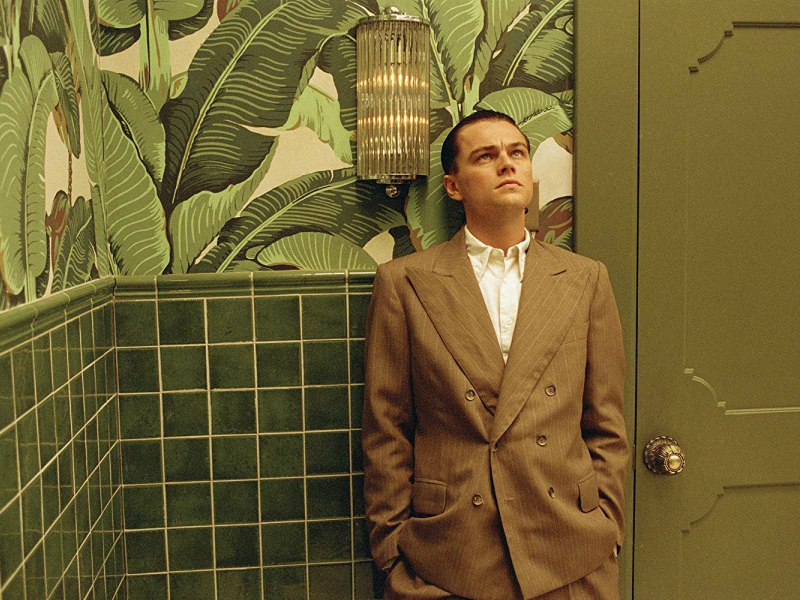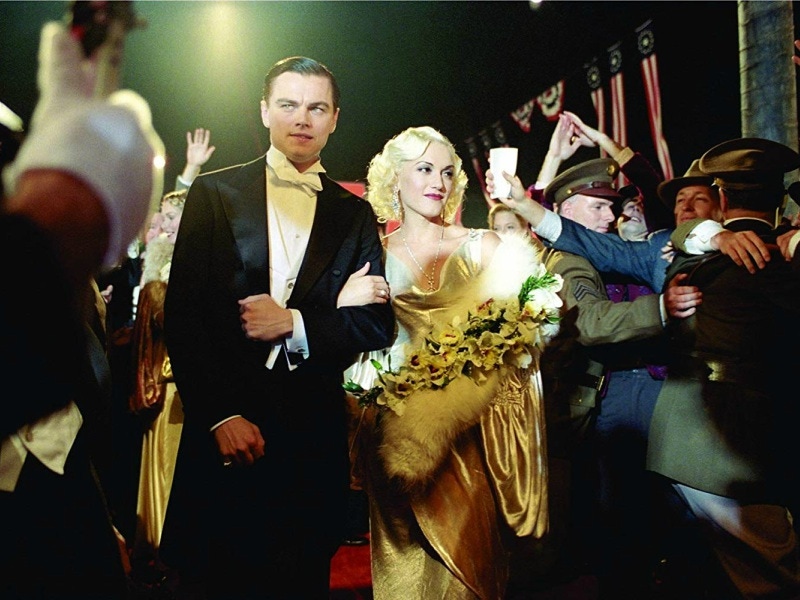 Sharply tailored suits and silk ties form the basis of Hughes' daily garb, the formality confirming his authority and eminence. An early encounter with Katharine Hepburn sees him dressed to impress in sophisticated
separates
, sporting a navy double-breasted blazer and cream trousers with a silk red striped tie and
round-framed sunglasses
reminiscent of the styles popularised by the likes of 
Ray-Ban
in more recent years. It's a timeless look that can be brought into the modern day with more relaxed tailoring – like an unlined,
soft-shouldered jacket
from an Italian house such as
G. Inglese
or 
Rubinacci. 
Of course, Hughes wouldn't be the aviator without his attainment of that classic high-flyer style that has been appropriated time and again in countless fashion editorials. Sporting a luxurious tan leather aviator jacket and laced boots, he is an image of competence, with a rakish doggedness that he maintains even after the dramatic crash of one of his aircraft. It would seem that his apparent self-assurance and sense of dress go hand in hand. Whatever he wears, be it one of his many suits, his flying garb or – perhaps especially – that three-piece dinner suit complete with a white bow tie and waistcoat and a dazzling Jean Harlow on his arm, acts as a sort of armour – a costume that endows him with the conviction and brazenness he needs to succeed. It is a wonder the level of confidence a certain outfit can generate.