This Week We're Channelling: Michel Poiccard in Breathless
This week we look to Jean-Luc Godard's directorial debut for inspiration; specifically to Jean-Paul Belmondo's character, Michel Poiccard, for his audacious take on suiting.
Breathless
(1960) is a masterpiece of French New Wave cinema and the directorial debut of legendary filmmaker
Jean-Luc Godard
. Aesthetically, the film is a double delight. Firstly, from a formal perspective, the film is extremely stylish, bringing a fairly typical Hollywood B-movie plot to life through innovative staging and cinematography (scenes were shot using a handheld camera on the chaotic streets of Paris). Then there are the characters themselves, who are also tremendously stylish, channelling some of that unmistakable Parisian cool that the cigarette-toting, shades-wearing Godard was exemplary of. The film's protagonist is Michel Poiccard, a young criminal who shoots a police officer after stealing a car in Marseilles, who is played by acclaimed
acteur
Jean-Paul Belmondo
. It should perhaps come as no surprise that Poiccard oozes rakishness; he models himself on
Humphrey Bogart
, the undisputed master of no-holes-barred American suiting, with whom he is obsessed. Yet the similarities between Poiccard and his idol go beyond mere imitation: there is a sublime, nebulous quality that connects the two. We might want to call it swagger, or attitude, or – to borrow a French term –
je ne sais quoi
. It's this roguish trait that transforms Poiccard's outfit from unremarkable separates into a suit of armour ready to rob a bank or seduce a beautiful film star (Jean Seberg plays Poiccard's love interest) in.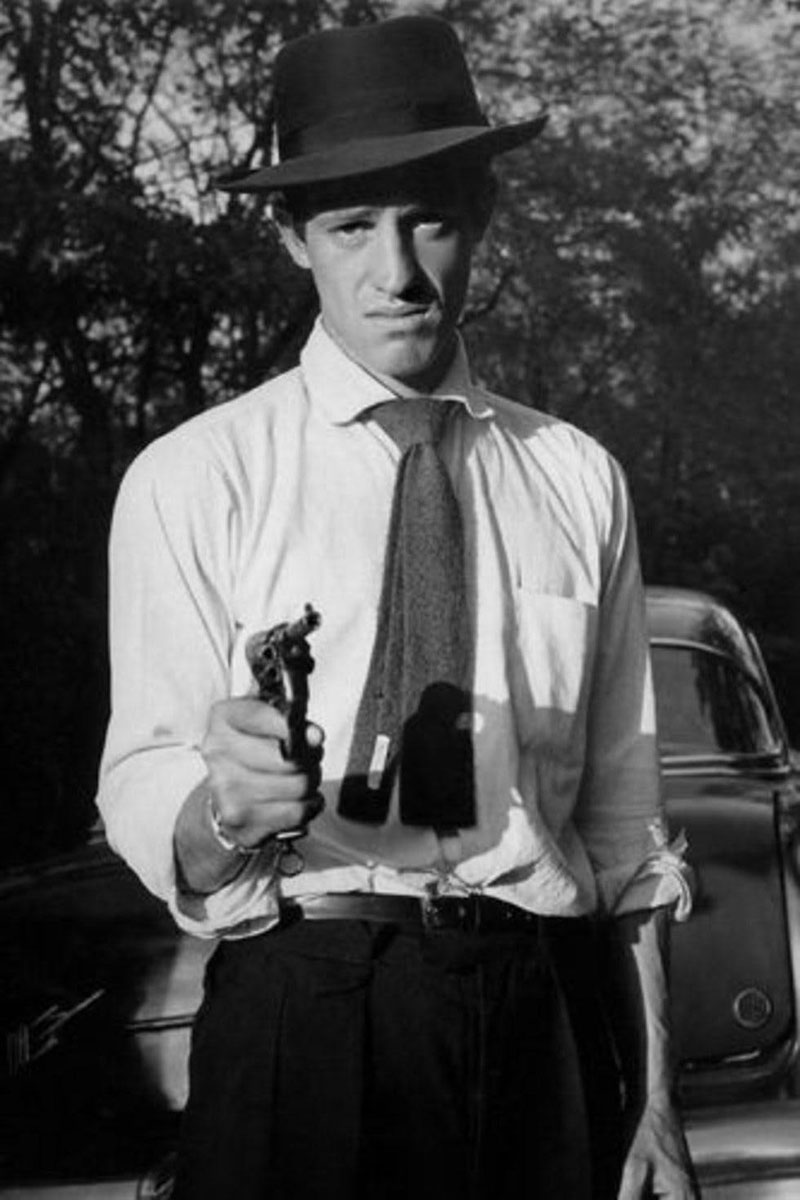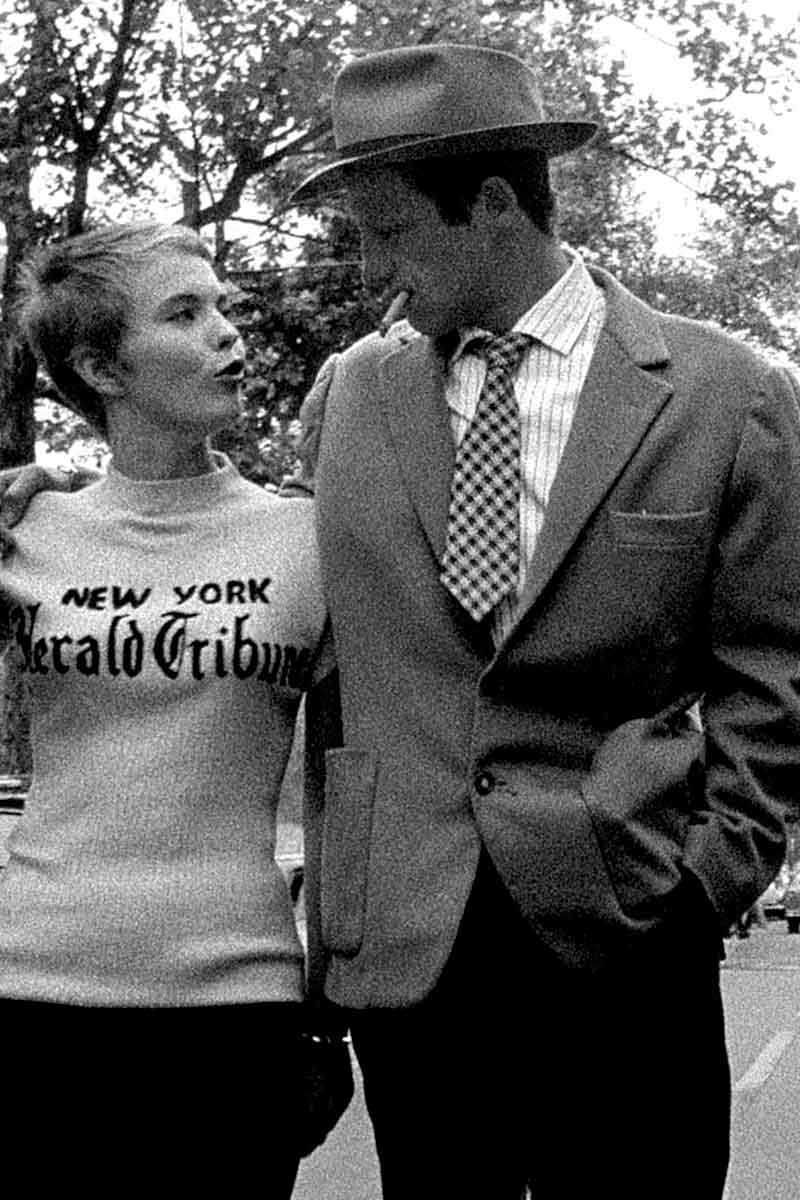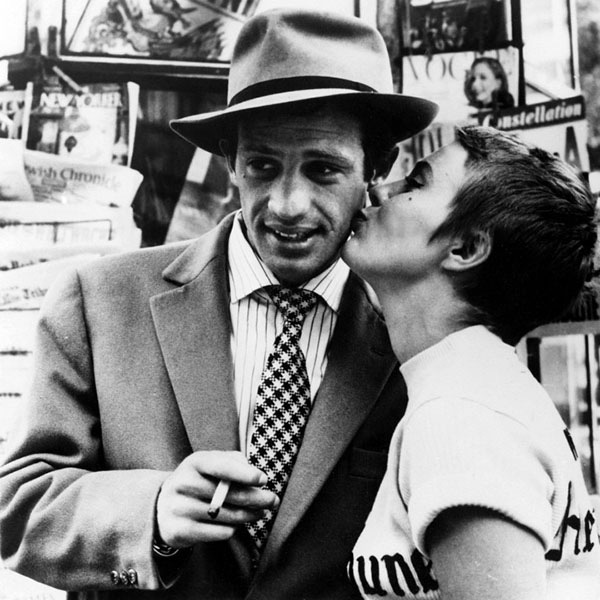 Poiccard's devil-may-care attitude is difficult to articulate, but it manifests itself clearly in the way he wears his clothes. There is a menacing yet alluring confidence in the way he wears tailoring throughout the film, without ever seeming stuffy or overdressed. This confidence is not something you can mimic – you either have it or you don't – but you can at least experiment with matching an unstructured blazer with smart trousers in the form of a broken suit. Then there's the small, subversive details: the shortened tie, the undone top button, the done-up bottom button, and the lazily rolled sleeves. It's not so much a matter of following or breaking the rules, as ignoring them all together and doing what feels best for you. A severe patterned tie by
Rampley & Co
will set off suiting nicely. Nothing says "don't mess with me, I'm a mid-century French gangster" like a trilby hat by
Lock & Co
. A pair of sturdy Derbys will make sure that your suit separates retain a hint of the casual, lending your overall look a beguiling insouciance.