This Week We're Channelling: Roger Sterling in Mad Men
The ever-stylish television series Mad Men is a continual source of sartorial stimulus, not least thanks to the wardrobe of its most rakish character: Roger Sterling.
There is no shortage of commentary on the style of Mad Men. Thanks to its wonderful encapsulation of 1960s New York, the AMC drama series has provided a sartorially-focused talking point since it first aired in 2007, perhaps more so than any other show in recent history. The show's costume designer Janie Bryant is largely responsible for this: she helped to define each character's personality and psychology (and the evolution of such) through their distinct wardrobes, bringing layers to the show's narrative and contributing to the enduring perception of the characters as style icons.
Whilst there is a lot to be said for each character's unique sartorial identity, we can always rely on the rakish Roger Sterling (played by John Slattery) to supply us with ample style inspiration, particularly when it comes to suiting. A notorious womaniser with a penchant for the finer things in life, he is renowned for his polished and put-together approach to dressing, prioritising formality and old-fashioned elegance. His military background – he is a US Navy veteran of World War II - helps to inform this: those three-piece suits and double-breasted blazers act as a uniform of sorts, and he is rarely seen wearing anything but. Even when he experiments with LSD, he does so immaculately suited. Indeed, Sterling is an authoritative man of high status and he makes this known through every aspect of his appearance, from his choice in shoe – plain, black Oxford – to his perfectly groomed silver hair.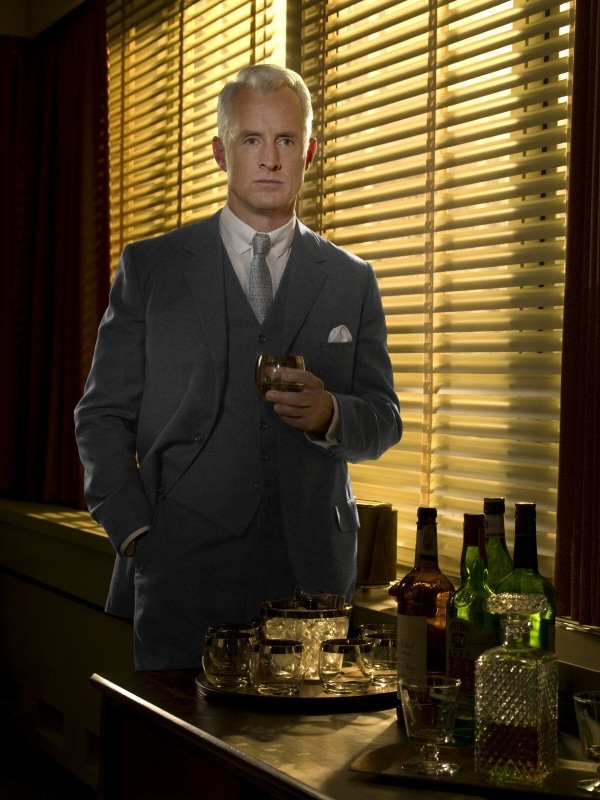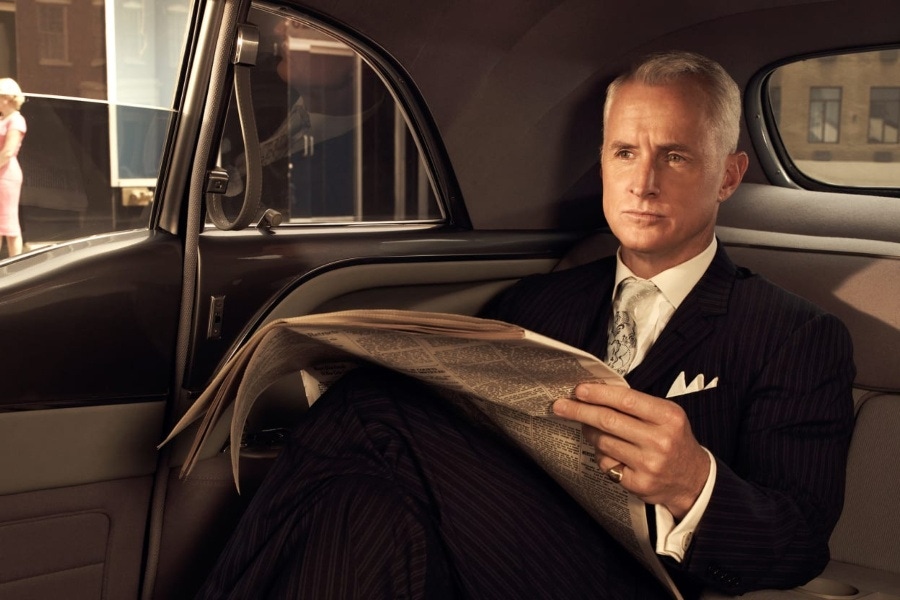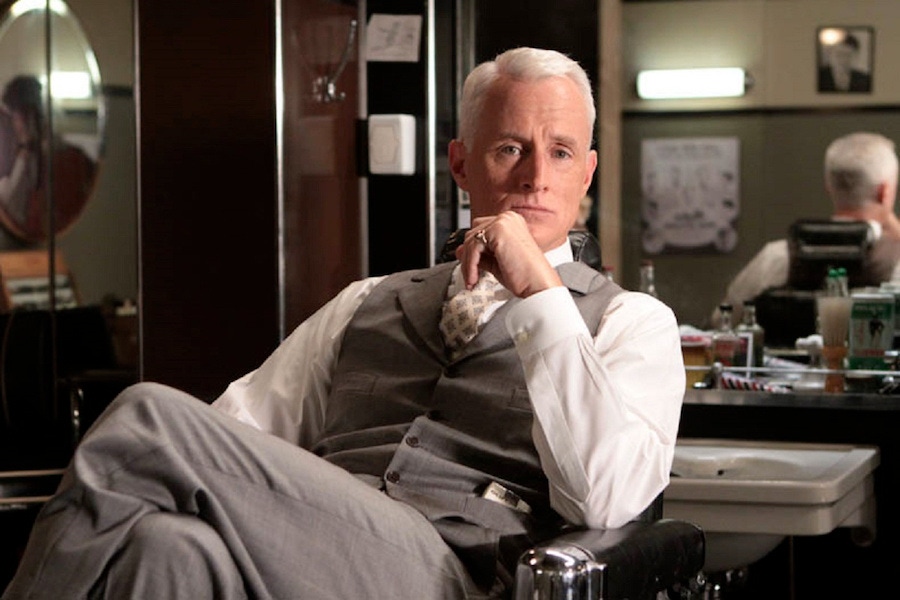 Despite the refined sophistication of Sterling's attire, his style is far from stuffy – he is, after all, a bon vivant with a taste for excess. The playfulness is in the details: he often opts for dramatic peaked lapels over the more conservative notched lapels of his colleagues, elaborately patterned ties and triple-folded pocket squares, all of which nicely offset his predominantly grey suiting. It's the perfect amount of flair for a man of his calibre: he means business and demands respect, but isn't afraid to have a bit of fun, particularly in the later seasons as the end of the decade sees the embrace of kitsch and colour.
When it comes to channelling Sterling's unique aesthetic, look to brands that prioritise high-quality construction and craftsmanship, such as Italian tailoring house Lardini, Spanish shoemakers Carmina and tie and pocket square artisans Calabrese 1924. Disregard trends and invest in timeless pieces that you know will see you through the years. Most importantly, hold yourself in high esteem and walk with a purpose: if there's one thing Roger Sterling has taught us over the years, it's that a man's attire is nothing without the confidence to back it.