Through the Looking Glass: The Rothschilds
Baron Guy de Rothschild preached what he called 'richesse oblige' — the idea that his money-laden family should live up to their fortune. In his wife, Marie-Hélène (who also happened to be his third cousin, once removed), he found someone who was more than willing to practise it. Together, writes Stuart Husband, they created an outlandish social vortex and a personal style that went by its own sobriquet: Le Goût Rothschild.
On December 12, 1972, Baron Guy Édouard Alphonse Paul de Rothschild and his wife, Baroness Marie-Hélène de Rothschild, threw a little soirée at the Château de Ferrières, their mansion in Brie, on the outskirts of Paris. Of course, this being the Rothschilds, it wasn't so little: it was, in fact, a soirée on steroids. The 'Diner de Têtes Surrealistes' had a dress code of "black tie, long gowns, surrealist heads", and guests arrived to find the redoubtable château — designed and built in 1859 by Sir Joseph Paxton, architect of London's Crystal Palace, and hailed as "the finest example of Second Empire style" — floodlit with moving orange lights, to give the impression it was ablaze. Inside, the 150 guests encountered a mise en scène that only confirmed the detail-obsessed Marie-Hélène as the 'Queen of Parisian hostesses' — the press's regal appellation for her. The main staircase was lined with men dressed as cats, feigning sleep in a range of staged poses, only to spring to life and 'rescue' hapless revellers who got entangled in a web-like labyrinth of black ribbons. There were plates covered with fur, dead fish in lieu of forks, and table settings made from taxidermy tortoises. The pudding was a life-size model of a woman, naked but for a rose fig-leaf, lying on a bed of complementary flora, the whole confection spun out of sugar. Audrey Hepburn arrived with a birdcage on her head, à la Magritte; Hélène Rochas sported a hat in the shape of an arm that morphed into a gramophone horn. Guests were eventually led to the tapestry salon, where the baron and baroness held court, he in a hat that was a kind of 3D rendering of a 17th-century Dutch still life painting (dead pheasant, rotting fruit) and she in a stag's head replete with towering antlers and eyes crying pear-shaped diamond 'tears'. Taking in the spectacle, many of the slack-jawed carousers may have called to mind an earlier comment of the baron's: "According to an old French motto, noblesse oblige — one must live up to one's name," he said. "The Rothschilds' condition of life has imposed on them a second motto: richesse oblige — one must live up to one's fortune." Thankfully, in Marie-Hélène, the baron had found someone who could ably assist him in rising to any number of occasions. "She is excessive, exotic, rare, flamboyant, passionate," he extolled on the occasion of their silver wedding anniversary in "She has a fabulous appetite for life, emotions always at their height, a spontaneity with a thousand facets, as ever-changing as the sea. And charm which defies description." Marie-Hélène transformed both the Château de Ferrières and the couple's central Paris residence, the 17th-century Hôtel Lambert on Île Saint-Louis, enlisting the formidable assistance of Alexis de Redé, the world-class dandy and flâneur whom Nancy Mitford called "la Pompadour de nos jours", and the acclaimed interior designer François Catroux, to create the far-from-minimalist look that became known as Le Goût Rothschild: a mixture of Napoleon III objets d'art, Orientalist detailing, Dutch marquetry and Indonesian textiles, with precious miniatures and rare books mixed in with family photos, plants and flowers.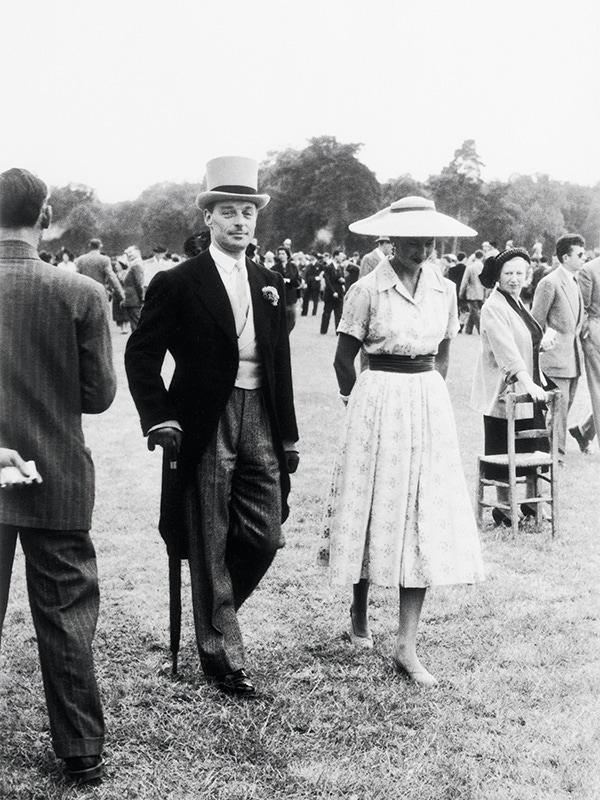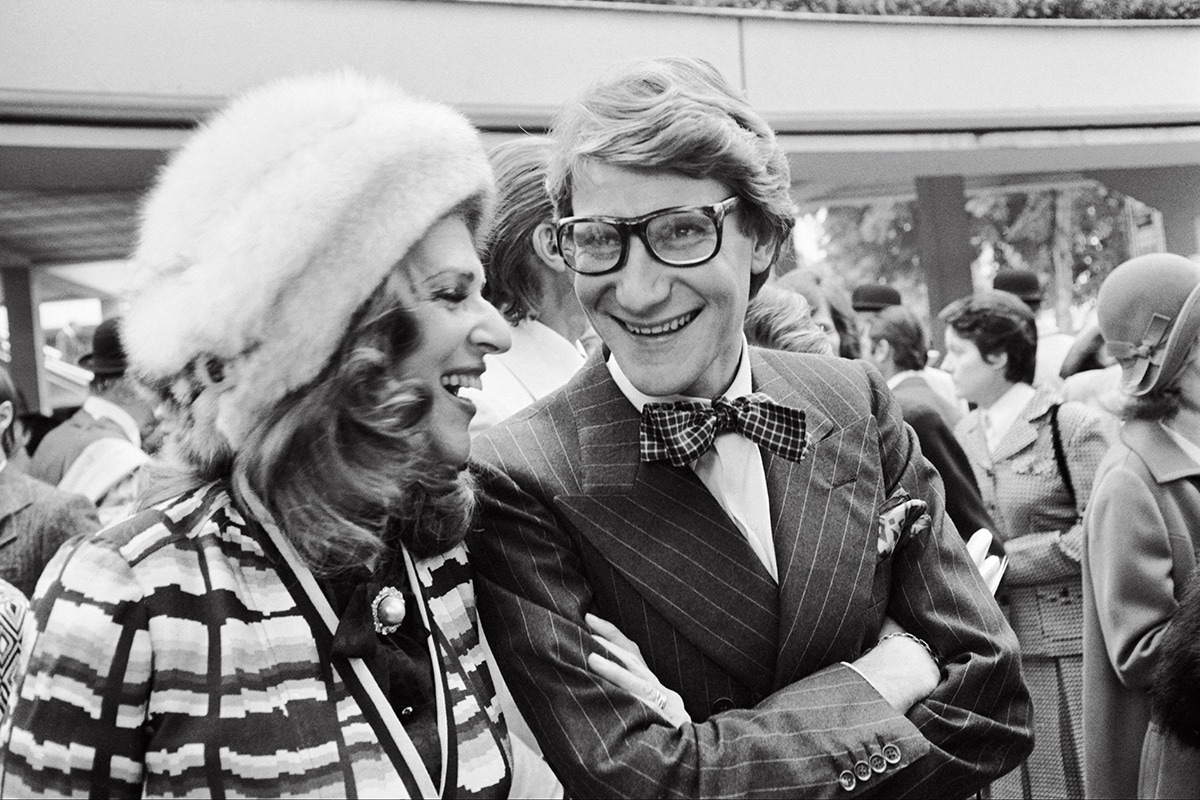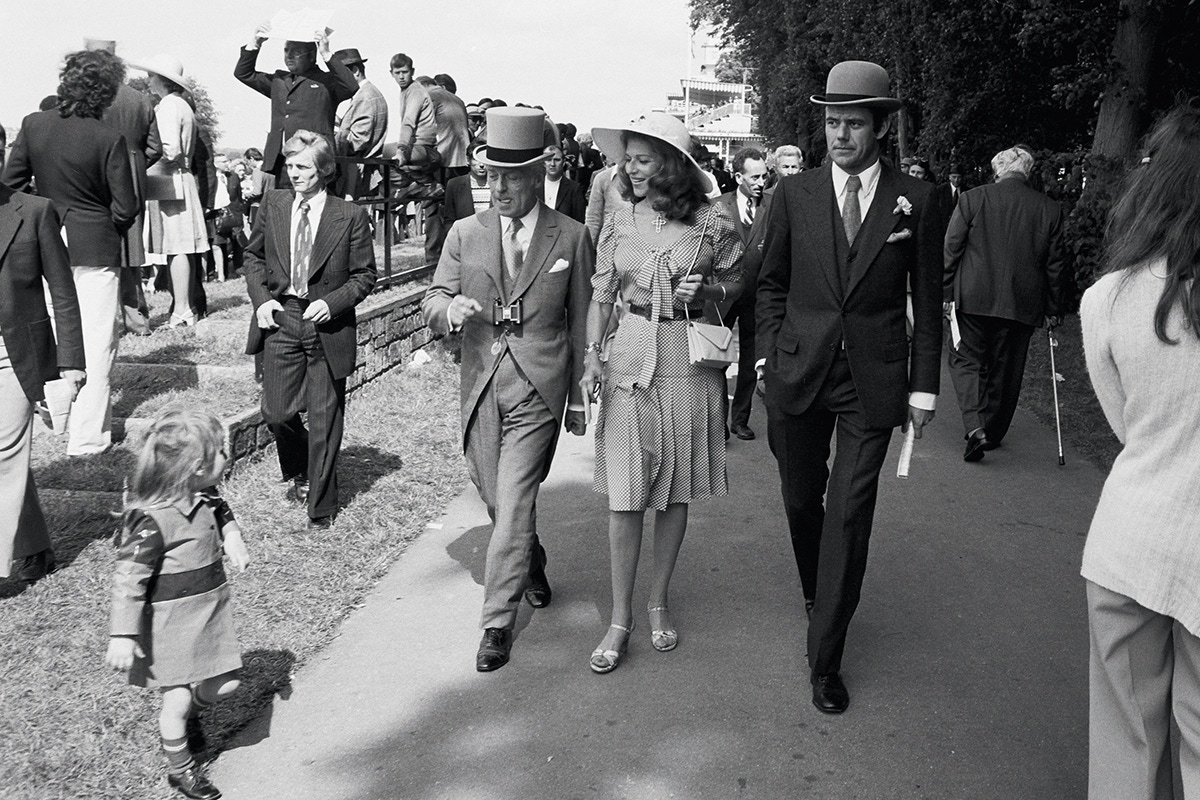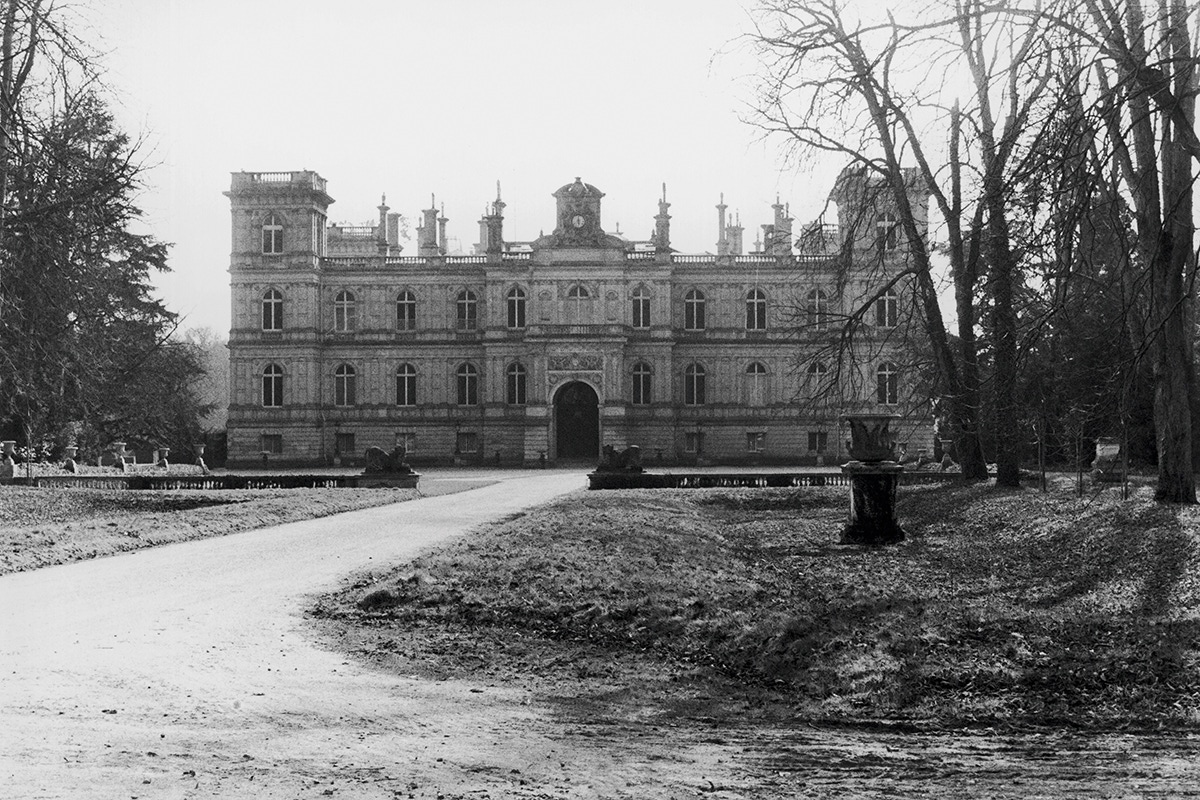 They were suitably eclectic backdrops for the baroness's entertaining, where a heterogeneous cross-section of international society, business and arts luminaries — the Duchess of Windsor, Yves Saint Laurent, Bernard Henri-Levy, Andy Warhol — could mingle. "A good way of making people happy is to allow them to meet their opposites," she once said. While the baron and baroness weren't exactly opposites — they were, in fact, third cousins, once removed — they did display contrasting temperaments. "She relaxed him and reined in his tendency to get uptight, while he helped her overcome the slight air of vulnerability that she projected, and gave her purpose and exuberance," said the socialite and longtime friend of the couple Nan Kempner. The baron was born in 1909, a great-great grandson of Mayer Amschel Rothschild, the moneylender who founded the family banking business. He was raised in an atmosphere of extraordinary opulence: his parents' house in Paris, at the corner of Rue de Rivoli and Place de la Concorde, had once been inhabited by Talleyrand, and is now the United States embassy. He learned to speak English before French. "When an Englishman is good," his mother told him, "he is better than anyone else." The baron was a fine golfer, and played for the French team, but following his wartime service — during which he spent 12 hours in freezing conditions on a raft in the mid Atlantic after his cargo ship was torpedoed, only to have his cousin Jimmy revive him when he reached London with the help of a bottle of 1895 Château Lafite — he turned his attention to flat racing, with his horses winning the Grand Prix de Paris and the Grand Prix de Saint-Cloud, among others. In fact, it was the turf that brought Guy and Marie-Hélène together: they met at a gala in Deauville at which Édith Piaf provided the cabaret and he presented a prize of two cases of Lafite to Count François de Nicolay, a breeder of thoroughbreds in the Sarthe region, who happened to be Marie-Hélène's first husband. The baron was much struck by the young countess; Non, je ne regrette rien may or may not have soundtracked their first meeting. Baroness Marie-Hélène Naila Stephanie Josina van Zuylen van Nyevelt van de Haar (like Pimlico Plumbers, she wasn't short of vans) was born in New York City in 1927 to an Egyptian mother of Syrian immigrant parents; her father was a diplomat and businessman of Jewish-Dutch descent. Her connection to the baron came via her paternal grandmother, Baroness Hélène de Rothschild, who also happened to be the first woman to take part in an international motor race. The young Marie-Hélène was known for her impetuosity and spontaneity — traits she inherited from her mother — and, following graduation from Marymount College in New York, she went to Paris and married Nicolay. At the time she met Guy, he was also married — to another baroness, who also happened to be a distant cousin — but they eventually tied the knot in 1957 in a civil ceremony in New York, six years after they first met, "to allow the tempest we had stirred up by a double divorce to subside a little", the baroness later recalled. That "tempest" consisted of a papal dispensation to annul her previous marriage and remarry outside her Catholic faith, and, on the baron's side, his forced relinquishment of the presidency of the Jewish community in France (their son Édouard, born in 1957, was raised as a Jew). With those impedimenta out of the way, Marie-Hélène threw herself into being, in her husband's words, "more Rothschild than me".
Read the full article in Issue 49, out now. Available on newsstands or you can subscribe here.