Time in the Age of Covid-19
A breakdown of how our Founder spends his day, and the essential role time, and watches, play in it.
I get it. I hear you. You just want to pull the covers back over your head. You have no idea what day, week, month it is. Moreover you don't give a fuck. You want to drink your ass off, stagger around semi-comatose and wear the same pair of food-stained sweat pants all week. I get it because I did the same thing. We were experiencing the shock which actually precedes the five stages of grief identified by the legendary Elizabeth Kubler Ross. We were reeling from the Armageddon-like effect of the world's greatest super villain, the invisible and silent killer known as Covid-19. We watched in terror as Italy then Spain charted staggering, unfathomable death statistics and we watched helplessly as the elderly and those with underlying health issues inevitably succumbed.
We thought of our own parents and we stayed up at night as our hearts pounded out of our chests in anxiety. We wept uncontrollably as we saw health care workers and first responders answer the call, in many instances sacrificing their own lives for the betterment of others. And we seethed as we saw inadequate, buffoonish leadership at the very highest office of power and we again broke down in tears as we saw great men like New York's Governor Andrew Cuomo or US Navy Captain Scott Crozier rise to the challenge. We saw great leaders like Her Majesty Queen Elizabeth say to us the exact words that we needed to hear. Then we woke up with the realization that this is it, this is the new reality. Are we getting the virus under control? Yes, with varying levels of success depending on where you are in the world. But the only way we are getting through this is by staying the fuck at home. I recently posted an image on Instagram of a WWII solider carrying a donkey up a hill. Why? Because if not, that donkey will wander into a mine field and kill everyone. To those who were having a picnic in London because it was 22 degrees last Monday, or having a pre-Circuit Breaker (just call it a lockdown) party here in Singapore, you are that donkey. You are going to blow us the fuck up. The other thing we need to do to get through this lockdown, which will last longer than you hope, is to make ourselves mentally strong. Like Buddha-under-the-Bodhi-tree, Jesus-in-the-desert kind of strong. And in this process for me time and wristwatches plays an essential role. Because, like all minds, mine longs for structure, it hungers to be used and challenged. It needs to feel essential and useful. So for me the best way to accomplish this is to break my day down into units of time, dedicated to different purposes.
Here's how it works.
7AM: Wake the fuck up. It doesn't matter what time you went to sleep, or how many Negronis you drank the night before, crying your ass off to CNN coverage of health care workers coming home. You need to get up, face the day and get shit done. 7-8AM: Ingest the news from varying channels. Honestly I'd rather not do longer than an hour because the macabre state of the world amplified through the reporting of CNN and the BBC is like a black hole and it's easy to get sucked in and stay glued to the screen in a semi-catatonic trance while mumbling "the horror" like Brando in
Apocalypse Now
. 8-9:30 AM: Work out. I don't usually spend one and a half hours in the gym. But since I'm stuck at home, and sitting on my ass a lot, why not? I'm lucky enough to have a spin bike in my living room. So I get on that for 40-60 minutes. Now here's the secret to cardio. How good you feel afterwards will be a direct inverse relationship to how much pain you experience during. Which means if you want that blissful orgiastic dopamine high that carries you through your day, you'll need to headbutt your anaerobic threshold square in the face a couple of times. It helps to drink two espressos laced with Irish dairy butter just before and during. If you're running (since most of us are still permitted outdoors once a day) say 5k I like to do four kilometers at decent consistent speed and then do the last kilometer as a series of 1 minute sprints with 30 seconds recovery. Throughout this, my go-to watches have been the Steel PSR by Hamilton, which we've recently launched on The Rake.com and a Grand Seiko Spring Drive Snowflake in high impact titanium? Why the latter? Because there is no balance wheel, it's got a quartz oscillator driven by a mainspring and an automatic rotor. Meaning it should be able to take any shock and recover. Though basically any Rolex, in particular one equipped with either a Parachrome or Syloxi (silicon) hairspring, is similarly tough as nails.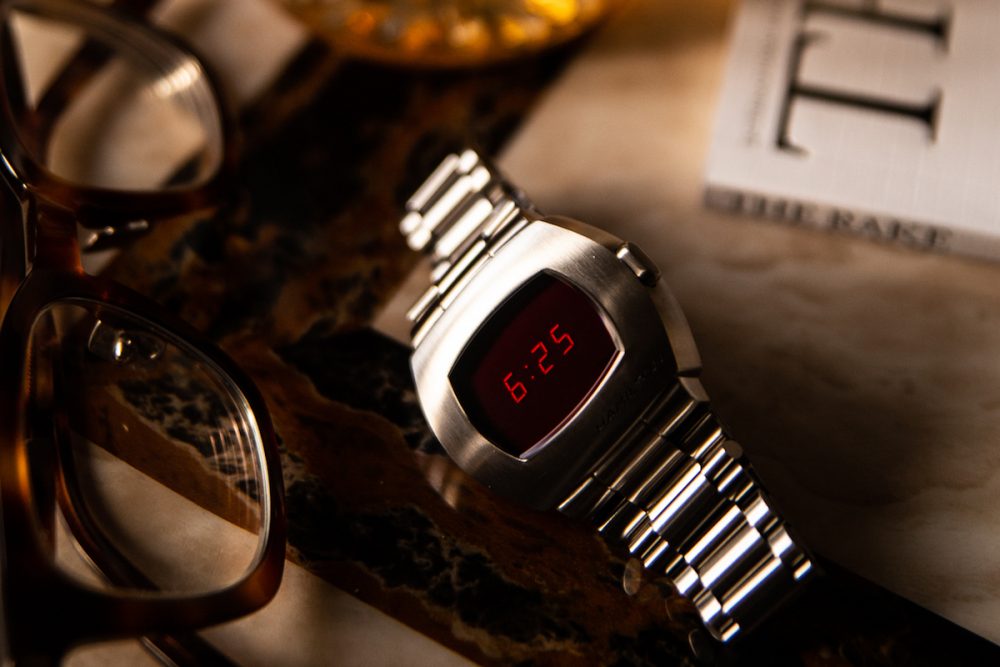 Then I'll do three to six rounds of shadow boxing with one kilogram weights (three minutes per round, one minute recovery) making an effort to use my core and hips more than my arms and shoulders.  If you want to make this more challenging you can do jumping jacks or even burpees during the recovery. Personally I opt for sweating profusely and gasping for air. But you do you. For this you need a chronograph (placed on a surface) with a large visible minute hand. My go-to watches have been the two Bellytankers we created with Bell & Ross, both inspired by tropical dial watches, the bronze El Mirage model in particular, which you can buy
here
on TheRake.com and where £500 of the sale of each Bell & Ross model will be donated to
Run for Heroes
. The bronze El Mirage is an amusing watch as it was meant to evoke the charm of a vintage John Player Special Daytona but at tiny fraction of the price. Instead it ended up simply being a delightful chronograph made in a stabilized bronze which doesn't oxidize so it is reminiscent of the hue of vintage gold. Then I'll alternate between old school weights or some the HIIT or resistance band exercises, which I was completely unfamiliar with before Covid-19 and now could probably write a masters' thesis on. The IG accounts I find most helpful for learning new workouts are
@senada.greca
and
@valentinalequex
both of whom are also very, very attractive which is somehow very motivational.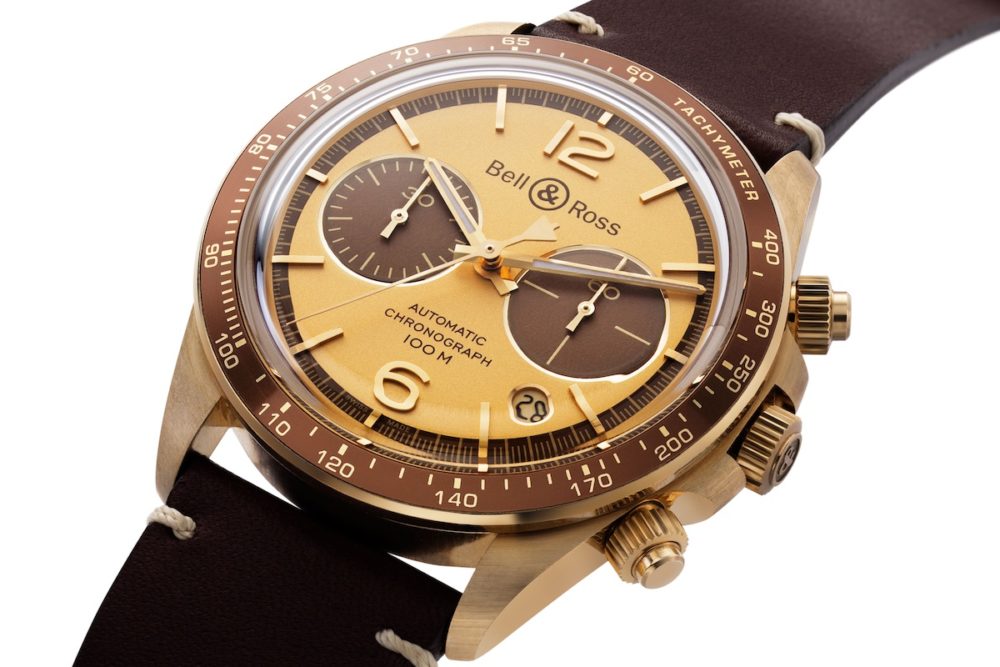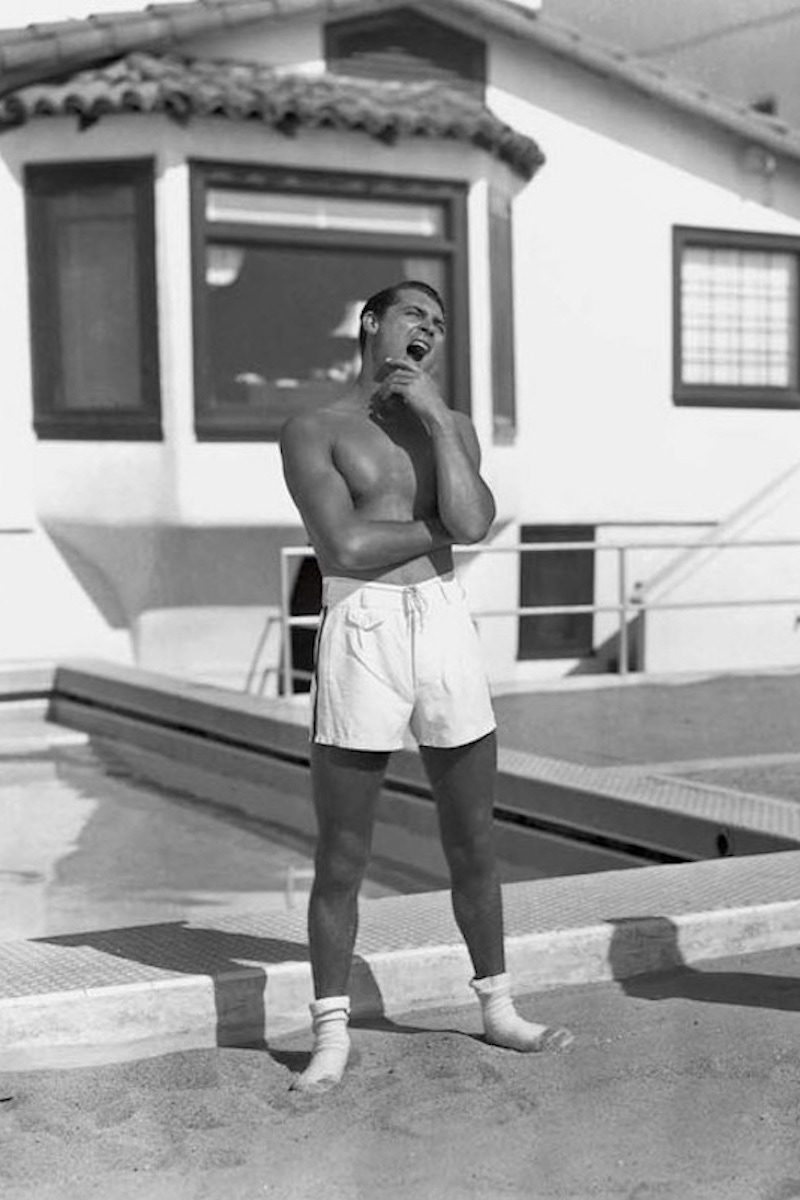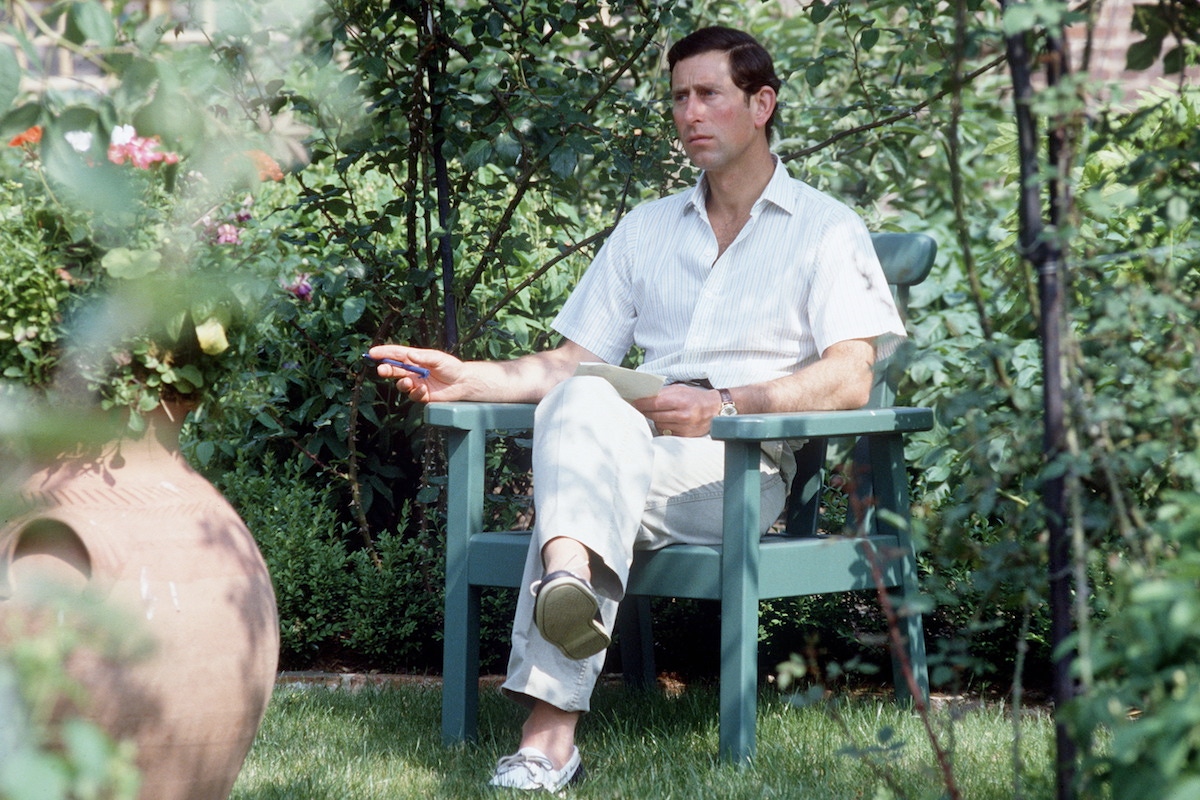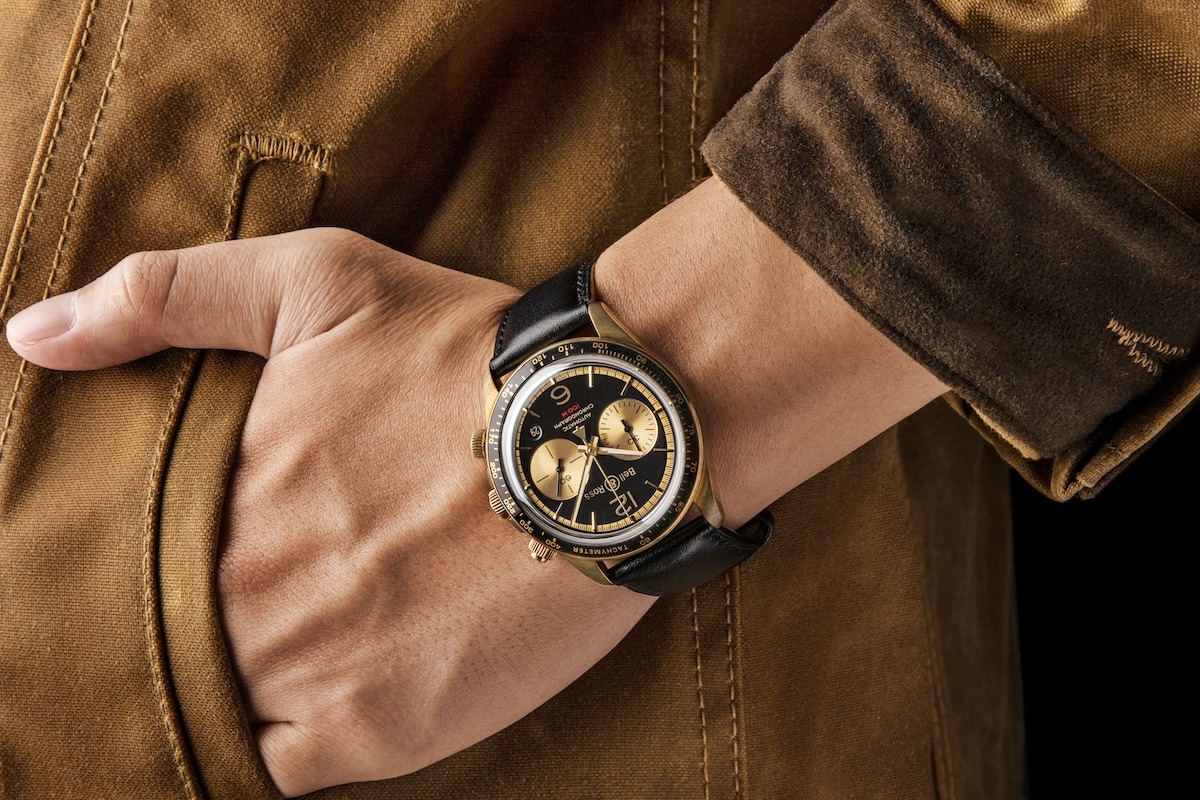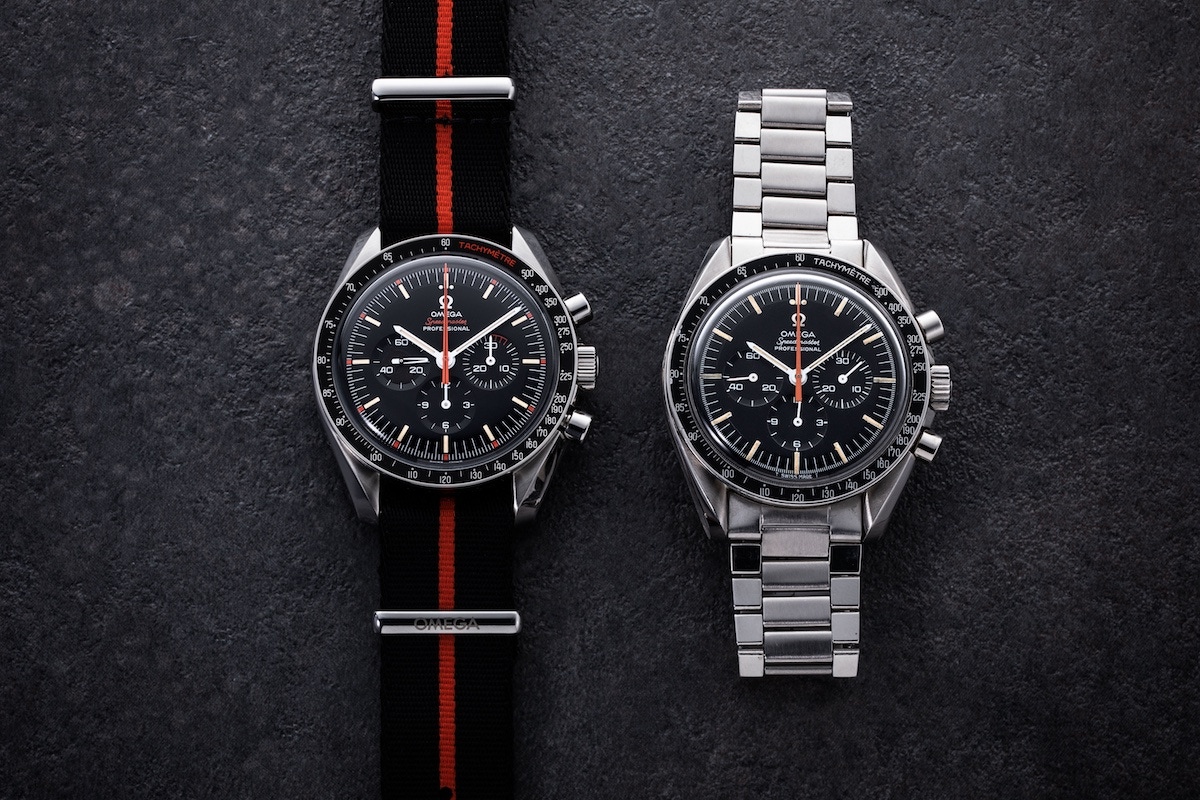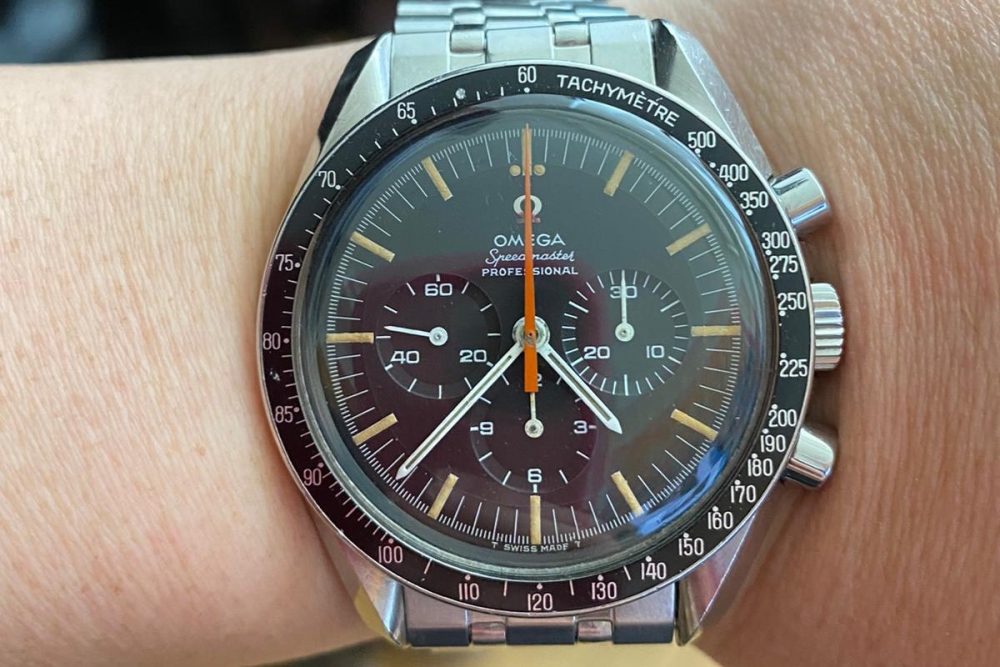 9:30-12PM: Write. I can't stress this enough. Your brain, or at least my brain, is like an old-school Presbyterian farmer who needs to feel like he's woken up, milked the cows, mended fences, and ploughed the fields before breakfast to have an iota of self-worth. For me, cerebral inactivity (I'm sorry but binge watching
Tiger King
is NOT activity) is the most assured path to self-destructive depression. And so I find I have to compel myself to think and be productive such as writing this article, so ultimately I should be thanking you for reading it and therefore giving me some iota of old-school Presbyterian self-worth.
Anyway I always write with a watch on my desk. For this I like the wonderful purity of an Omega Speedmaster. Often a vintage Ultraman, but I also love the modern watches. As we celebrated on April 11
th
the anniversary of NASA's legendary Apollo 13 mission, I am of course given to wearing my Speedmaster Silver Snoopy more often. I like to assign myself tasks to be completed with a specific time frame.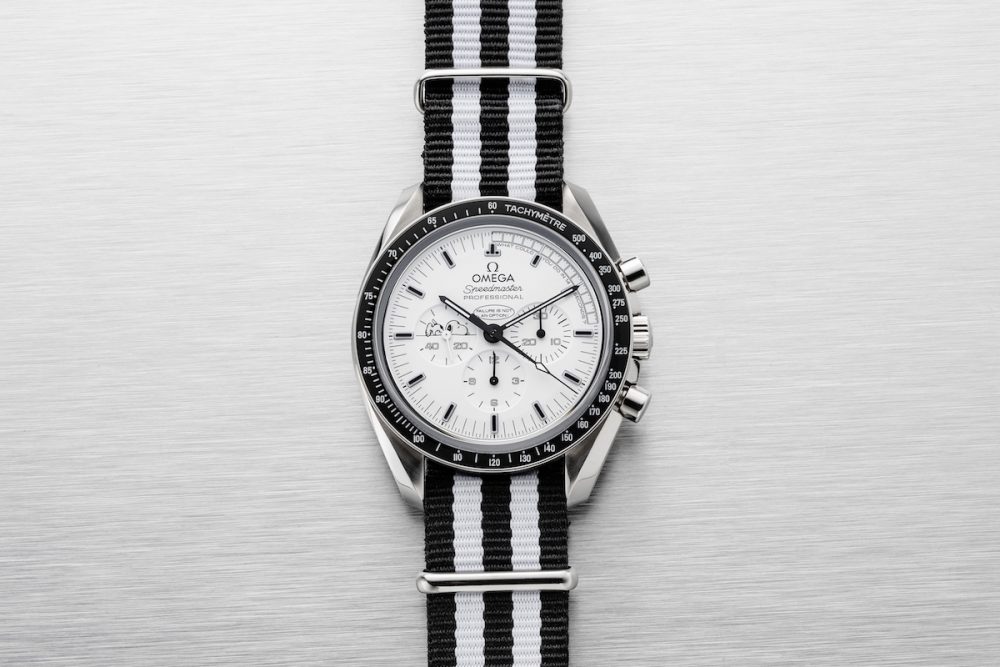 12-2PM: Lunch, Instagram and reading. Yes I too would like to eat nothing but pizza, Doritos with unctuous Tostitos cheese dip topped with a jaunty soupçon of flaming hot Cheetos. But as a 50 year old man given to pudginess I just can't. So lunch is usually a kale salad, with chopped chicken (I order a roasted chicken which usually lasts me a couple of days) often with Emmental cheese (there is an insanely good salad with Emmental cheese at the Three Kings in Florence) and walnuts topped with a tahini dressing and black olives. If I'm still hungry I'll make myself an omelet. Then I'll get on Instagram and try to post four things on my IG stories. The first is to call out any overt acts of racism which have sadly exploded in virulent popularity since the outbreak of Covid-19. I would like to point out that I am not denying the fact that the Corona virus originated in China. I am just baffled how idiots in the US and Australia in particular think attacking their own countrymen of Asian descent is justifiable in any way. I am of the opinion part of this is because of racial stereotyping where they see Asians as easy targets.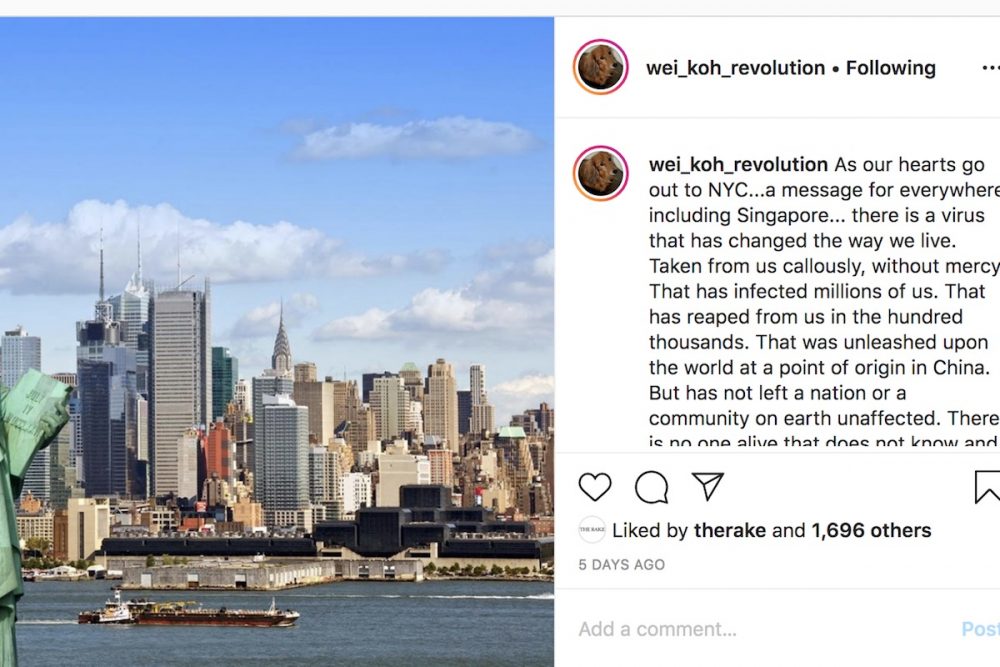 For instance the Ebola crisis; do you know how many ignorant - excuse my French - fucktards went and pointed their fingers at people of African descent in America and Australia? None. Because they know they would get their asses kicked inside out. Anyway I'm going to stop here because I want to keep things positive. I also try to shout out altruistic, inspiring and uplifting acts done by incredible people from our healthcare providers to the governor of New York to Captain Scott Crozier to that kid playing the guitar on the rooftop in Rome, to my friend film director Paul Feig. More on him later. One of my favorite IG's to repost during this time is singer Gary Barlow, who has enacted this wonderful series of edifying singalongs. I also try to repost images of Negronis, watches and cigars that people send me because there is a nice community of people on IG and it feels good to be in touch with them. Finally I repost images of dachshunds because well, dachshunds are awesome. Incidentally I'm delighted that dog adoption is at an all-time high globally as result of self-isolation. Just remember you better keep those dogs when all this shit is over.
I also try to spend 30 minute reading. I don't mean the news or Trump's latest tweet, I mean novels for the escapism but also to remind myself of the remarkable worlds and characters the human mind is capable of conceiving. During lunch I often sport a vintage watch because time is somehow less essential and it's nice to have something beautiful to gaze at. What I love about vintage watches is that they started off as a uniform product, but time and life has individualized each of them to be unique. On my wrist I may have 5401 gold Audemars Piguet Royal Oak, my Patek 3700 1A, or the really cool Heuer Camaro my buddy Eric Wind gave me.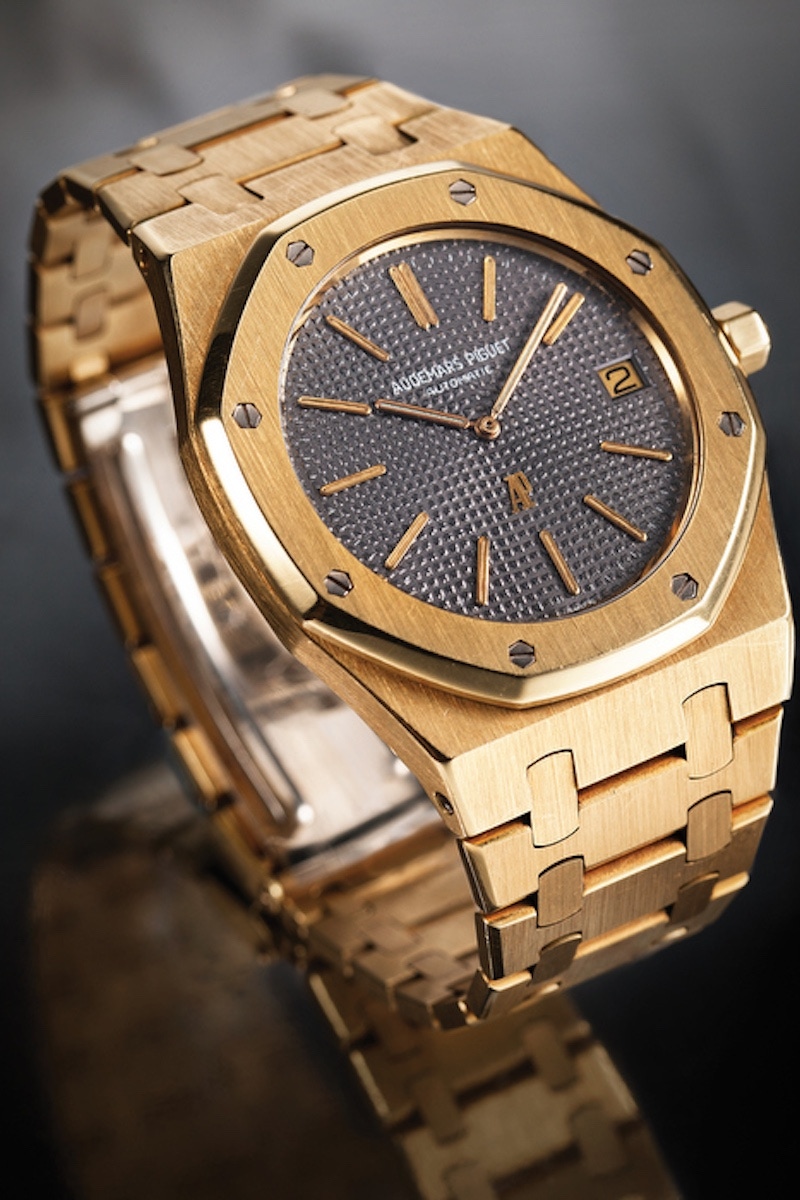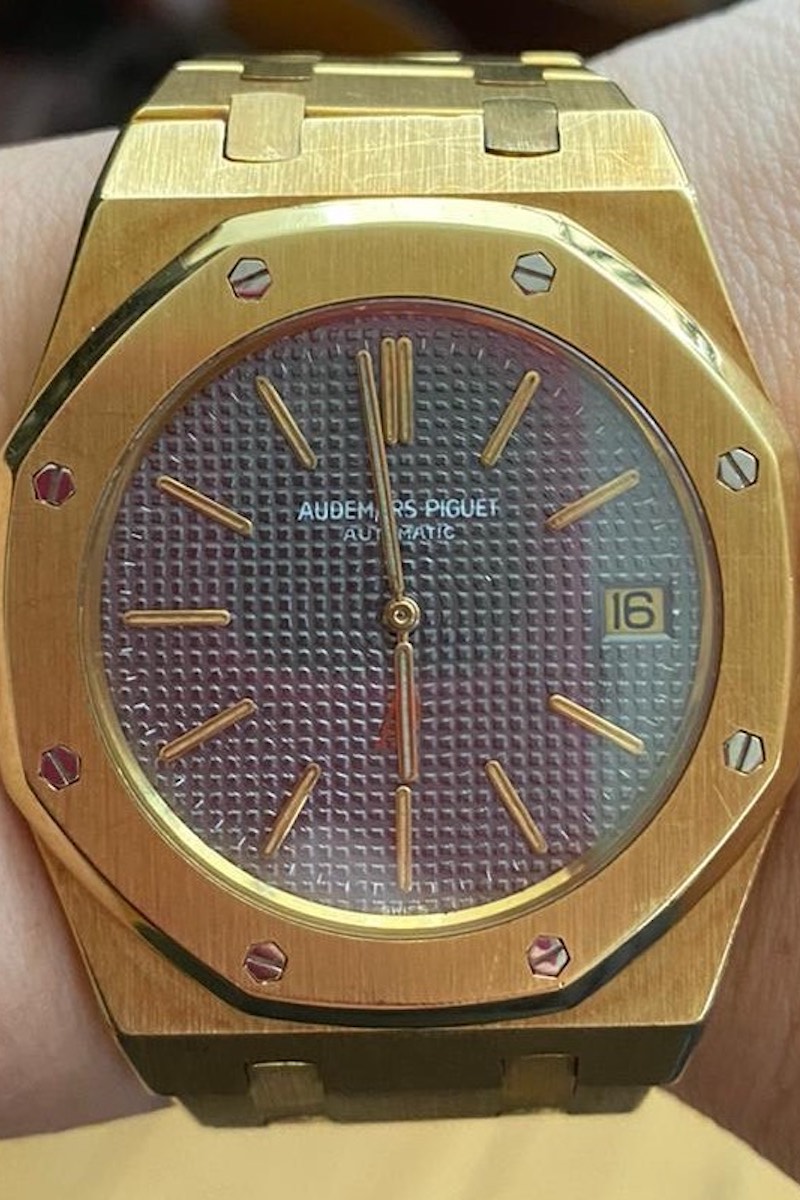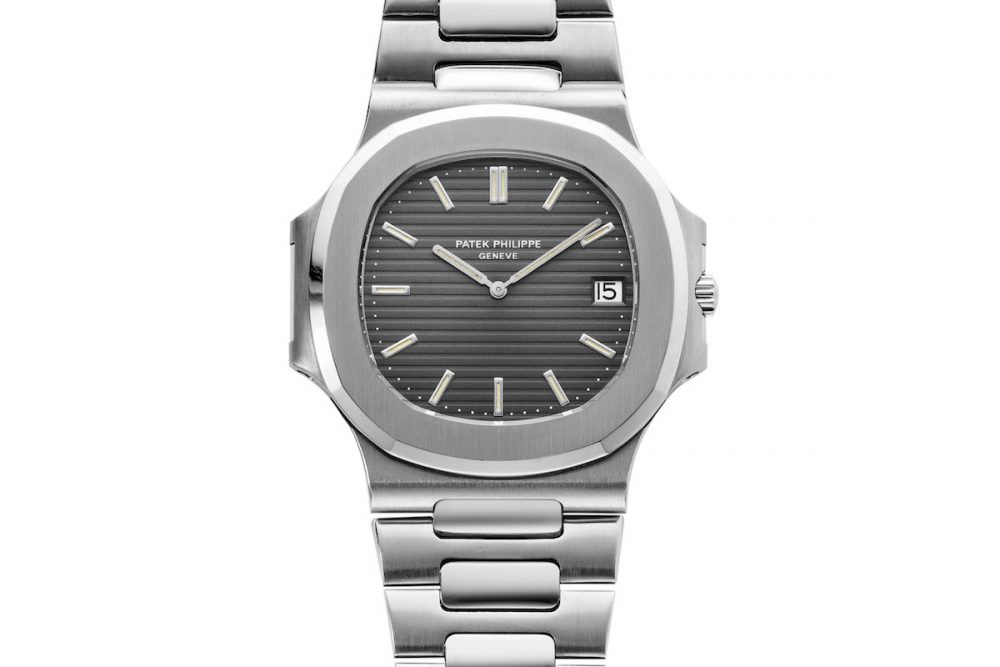 2-6PM: Zoom conference calls. How do you spend four hours on zoom conference calls? Well as it turns out relatively easily. I try to accomplish three things each afternoon. The first is a catch up with the Revolution editorial team. For me this has to happen each and every day we are in confinement or isolation. Because it compels us to stay mentally sharp, to be goal oriented and to challenge ourselves creatively. It's also a good time for learning. Because the thing about watches is that as soon as you learn a little bit about them you realize that there is so much more that you don't know. But the information is out there waiting for you to read compile and process it. What are the websites you should go to to learn about watches? For me it's
revolution.watch
,
hodinkee.com
,
fratellowatches.com
,
monochrome-watches.com
.
acollectedman.com,
watchesbysjx.com
, that's a pretty good start. Then depending on what you're interested in there are more focused sites such as
onthedash.com
for all things Heuer or
vintagerolexforums.com
and
panerisiti.com
. For this meeting I'll wear a watch that is relevant to our discussion. So if it's about independent watchmaking I might wear an URWERK, DeBethune or an MB&F. You get what I'm saying right? The second zoom for me is a catch up with the
Rake
team in London each and every day at 4PM Singapore time, which is 9AM UK time. This conference call is also a sartorial call-to-arms as we collectively decided to make the meeting 'jackets required'. And so each of us at least from the waist up is challenged to express our personal sense of style, which for me has a disturbing tendency to veer into the precarious realm of Asian pimp. But my point is that dressing well makes you feel better and also makes your realize the substantial time trying to crest the anaerobic threshold in the morning is well spent because at very least your clothes still fit. For me this is enormously important. As a fat child, I have a recurring fear, probably brought on by the indignity of my mother purchasing my jeans from the "husky" section at Sears. So if I can put on my clothes and feel good in them, I know at least some part of the maelstrom of neurosis that is my mind will be at ease. The watches I wear for these meetings tend to be smaller and more elegant. They can be round like my salmon dial, white gold Chopard L.U.C for
The Rake
limited edition, or they can be shaped like my salmon dial piece unique Cartier Tank Cintree or my Jaeger LeCoultre piece unique brown 1931 dial yellow gold watch.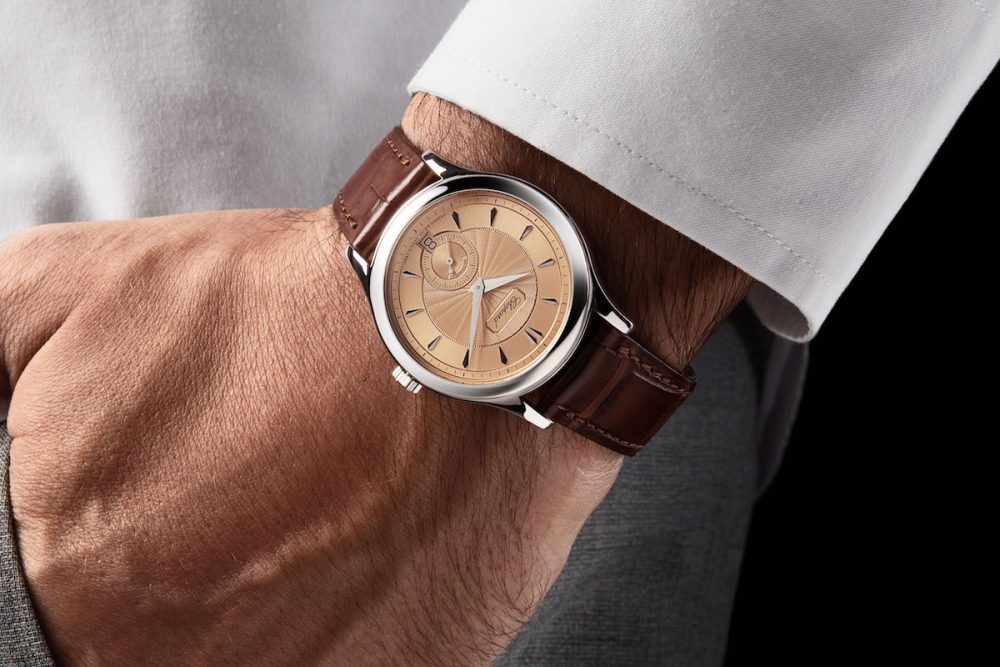 This zoom I really look forward to despite the, shall we say, mounting financial challenges of running a small business amid a global epidemic in which the country where most of your product is made and the country where your warehouse and operations center is located are both under total lockdown. We at
The Rake
have come up with a mission. That mission to create a website and social media feed where people come to feel uplifted, educated, inspired and nurtured during this challenging time. For me that means focusing on inspiring people like director
Paul Feig
who in his cocktail hour instagram live videos, dances, mixes drinks while dressed impeccably and most importantly raised awareness about initiatives like chef
Jose Andres World Central Kitchen
, who is sending meals to people in need all around the world. Another chef that's really moved me is Daniel Humm, founder of Eleven Madison Park, who during the outbreak of the Corona Virus, turned his three Michelin starred restaurant into a soup kitchen. You can read about that
here.
We hope to provide content that continually shines a light on the very best about human beings. It's clear that the global pandemic has brought out both the worst in people as expressed by racial hatred and incompetent leadership, and best, expressed by kindness, generosity, tremendous courage and sacrifice. At
The Rake
we want to ask everyone to do something kind for someone else each and every day. You will ultimately find that this makes them feel better but it also makes you feel infinitely better. It boils down to this in life you can do
menschlichkeit
or
meshugas
. The choice is yours.
6-7 PM: VST, which translates as valuable smoking time, a term coined by my friend the inimitable Ahmed Shary Rahman aka
@time_mechanic
, which is more than just smoking a cigar, but a moment that can he shaped by camaraderie or introspection depending one's inclination. As I am already dressed from
The Rake
zoom conference I try to maintain my sartorial composure. One thing I like to do is time how long it takes me to finish a specific cigar. For this purpose I find the Bell & Ross Bellytanker Dusty chronograph made for
The Rake
and
Revolution
the perfect companion. It's tropical, tobacco-hued dial puts me in a beatific mood and you can also purchase it
here.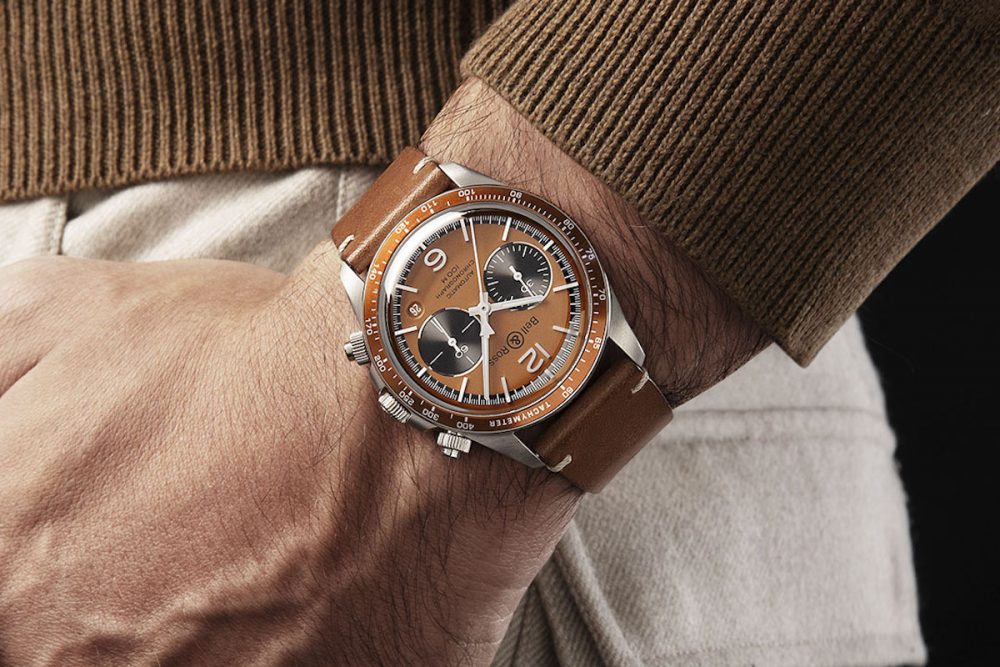 7-10PM: Dinner, reading or Netflix. Even though I am a proponent of the Negroni as the balm that soothes all ills, I am also aware that drinking can easily get out of control during this period of isolation. So I try to limit my consumption until after dinner. The advice that I was given by friend
@sarahannmacklin
founder of the
@bewellcollective
– who has incidentally done a marvellous job of lifting spirits, teaching home cooking classes, and providing science based information on Covid-19 – is to not let my adrenaline and cortisol levels get too high as I am trying to drift of sleep. It's usually here that I'll break out the big guns, the RM 21 tourbillon, a MB&F Legacy Machine perpetual calendar, my Patek 5970 or cloisonné enamel world timer, not so much to wear but to immerse myself into, like a comforting cerebral bath. A great watch, John Coltrane and Johnny Hartman, two classic Negronis and two Negroni sbagliatos drank in alternating sequence, and all is calm.