TIME TRAVELLERS
The Heritage BiCompax Annual Lucerne, by Carl F. Bucherer, is a celebration of a storied vehicle, an enigmatic little metropolis, and a watchmaking dynasty all in one.
The phrase 'family car' may for many of us conjure up images of prosaic school-run vehicles and anthropomorphic jalopies in old kids' movies, but not so the family whose eponymous watch brand was founded in 1888, when Carl Friedrich Bucherer opened a specialist watch and jewellery store in Lucerne with his wife. It was Carl Eduard Bucherer, the son of the aforementioned founding visionary (one of the first watchmakers, horological trivia buffs, to adopt the watch strap), who brought a 1949 Lincoln Cosmopolitan Town Sedan into the family, unaware of the place it would eventually earn in his family's domestic folklore. The car made a huge impression on Jörg G. Bucherer, Carl Eduard's son, who as a 13-year-old watched the Lincoln win the Public Prize at the Concours d'Excellence International in Lucerne in the same year as its purchase. It was sold three years later, but in 2013, several owners later, Jörg tracked down the vehicle, returned it to the roost, and restored it — the body stripped back, the engine rebuilt from scratch — to the condition it was in when it wowed the crowds in Lucerne all those years ago. A fairytale ending to the story came to fruition when it was taken to the Concours d'Excellence International once again in September and put on display at the Swiss Museum of Transport.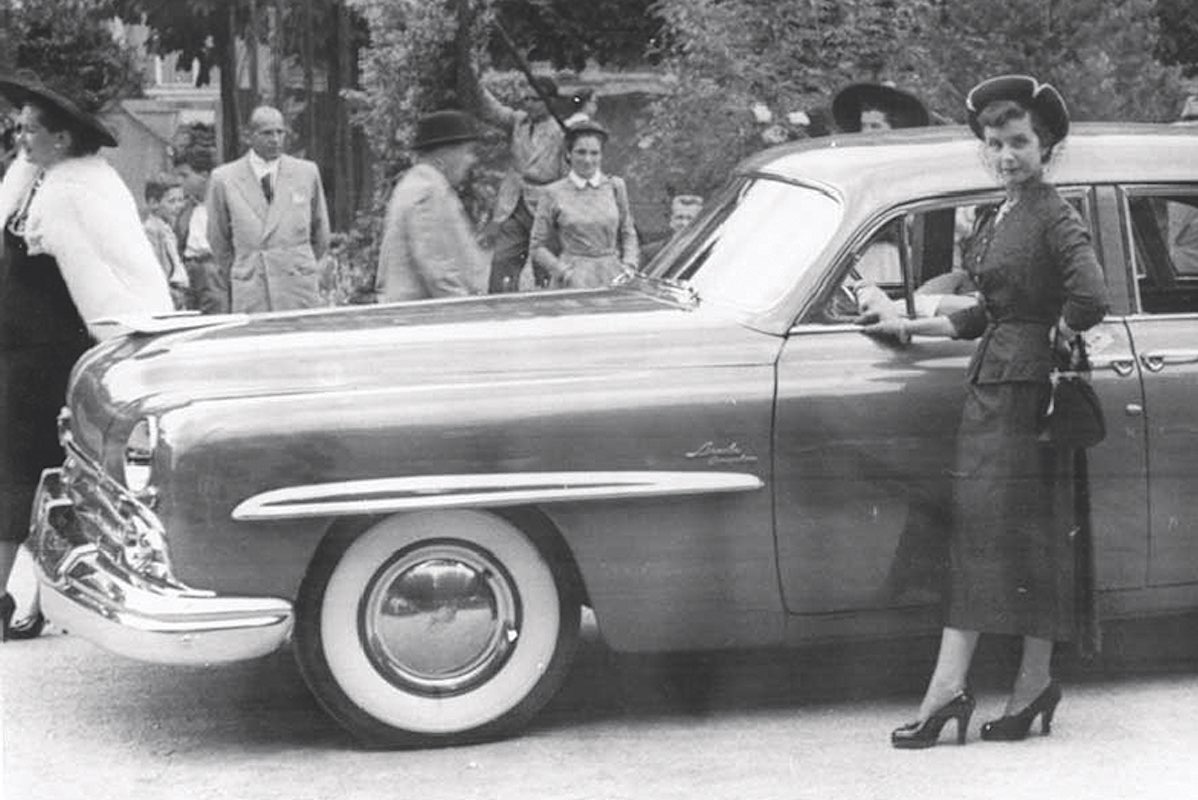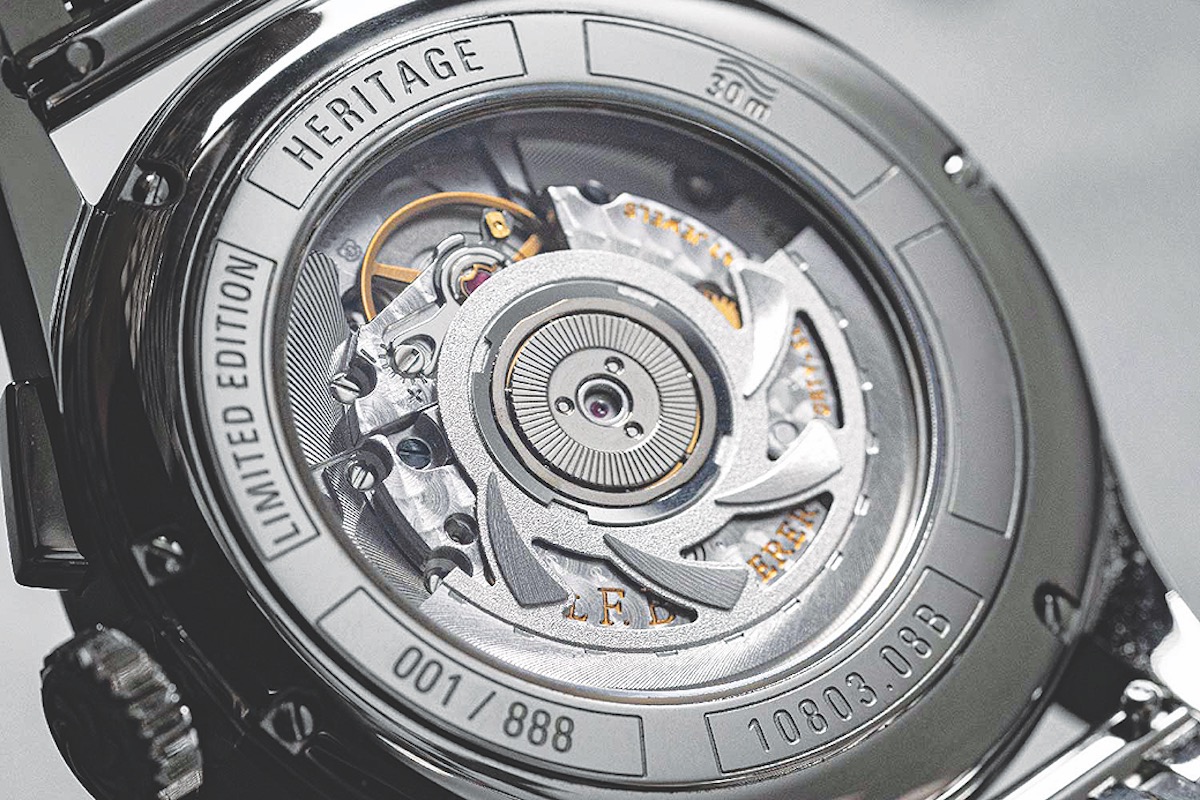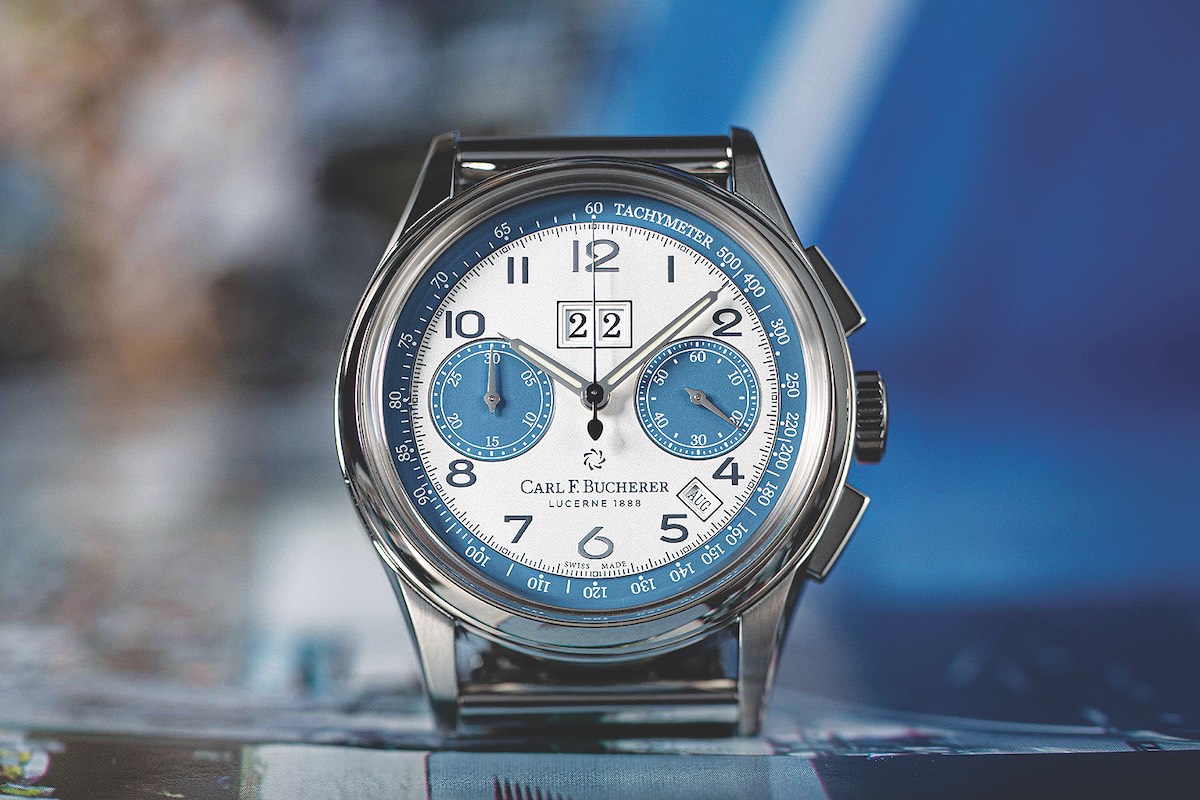 How does a manufacture of Carl F. Bucherer's calibre celebrate such a rich narrative? You know the answer, so without further ado, the crucial details: the 188 Heritage BiCompax Annual Lucerne timepieces pay homage to the firm's hometown of Lucerne, a European mini-metropolis given picture-postcard-status by its abundance of medieval architecture and its proximity to the lake of the same name. Aesthetic nods to the car, in this vintage-looking chronograph whose beating heart is very much in the here and now, are unobtrusive, but obvious enough to elicit appreciative nods of recognition from those who know the story of the family's beloved Lincoln: there are chrome elements, and the vehicle's teal blue is referenced on the sub-dials, running seconds and chronograph minutes, as well as the chapter ring (which has a tachymeter scale). Elsewhere on the silver-coloured dial, viewed through a double-domed sapphire crystal, are a month aperture between four and five o'clock and an elegantly conspicuous date window just below 12 o'clock. Completing the look are luminous syringe hands, which echo a stylistic preference that was prevalent as Carl Eduard Bucherer watched his beloved Lincoln roar across the finish line in the heady altitudes of post-war Lucerne.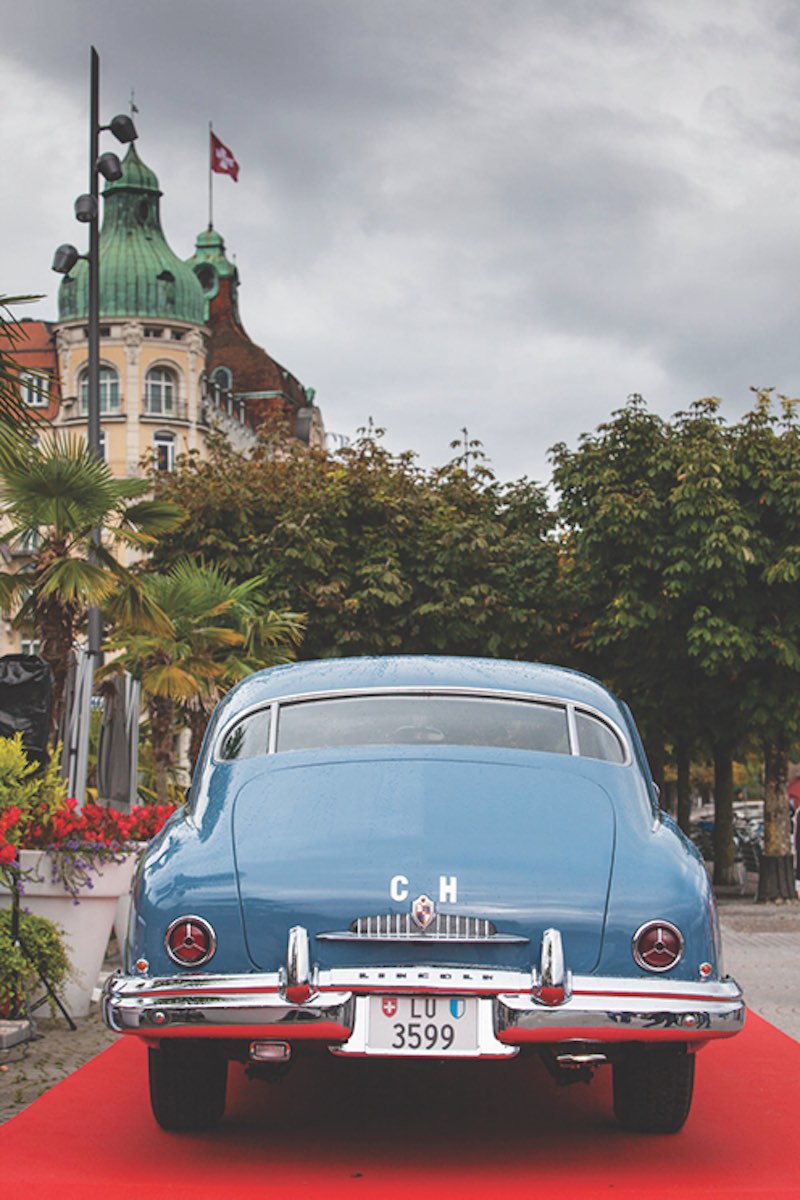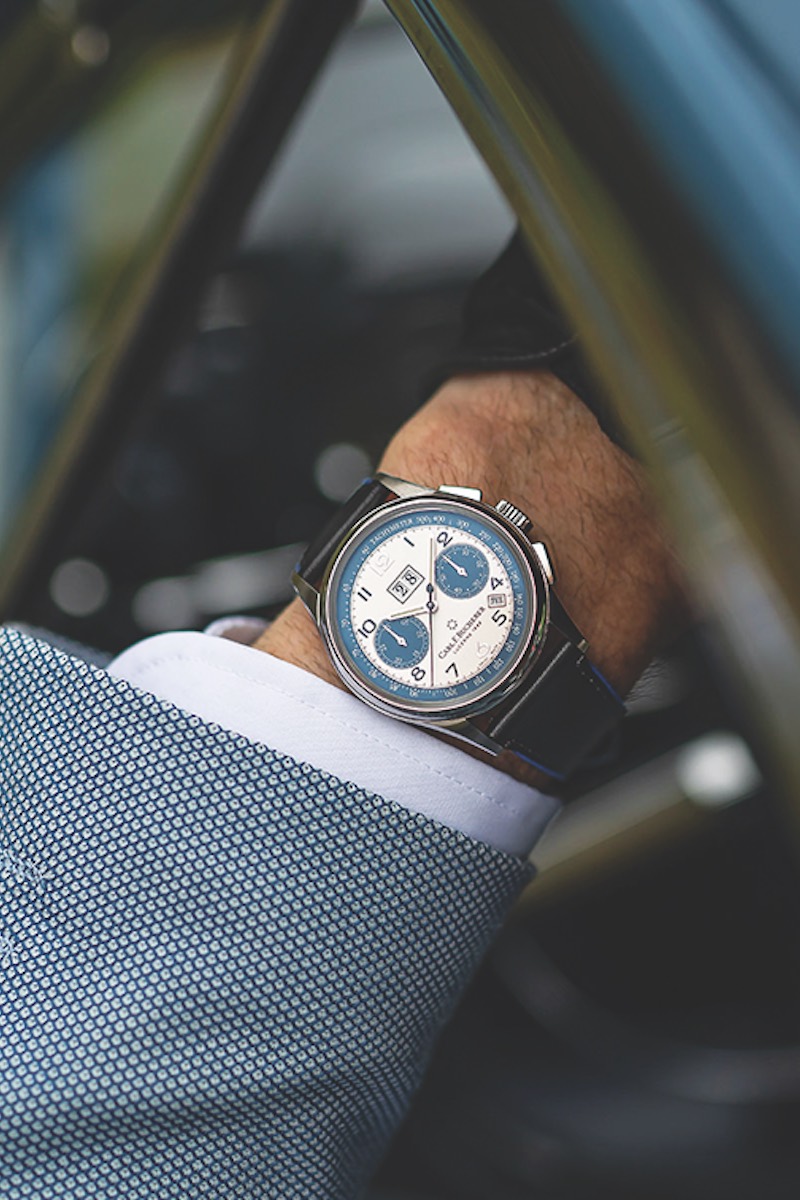 The 41mm stainless steel case can be fixed to the wrist with two strap options: a multi-link Milanese stainless steel bracelet and a calfskin leather strap, interchangeable thanks to both featuring a quick-release system. Inside, a CFB Calibre 1972 automatic chronograph with a 42-hour power reserve also has an annual calendar complication, which allows for different month lengths, and thus needs correcting only at the end of each February. Owners can behold the calibre in question in all its glory while also taking in the peripheral rotor (an innovation Carl F. Bucherer was first to put into series production; Carl F. Bucherer are also significant innovators when it comes to peripherally mounted floating tourbillons and minute repeaters with peripheral regulators). Unlike with, say, the Bugatti/Jacob & Co. Chiron Tourbillon, nobody without the surname Bucherer will ever get to own both car and watch. But the 188 collectors who land one of these timepieces will certainly consider themselves custodians of a rich piece of automotive history. "This is such an incredible narrative," says Sascha Moeri, the Chief Executive of Carl F. Bucherer. "All of us who have been privileged to work closely with Jörg G. Bucherer over the years are excited to help bring the car back to the place where it made history and to celebrate the event with a great new watch." Indeed, what better tribute — to a much loved, four-wheeled family heirloom and an equally cherished family place of domicile — by a still-family-owned watchmaker. You can also read this article in Issue 78 of
The Rake
- on newsstands now. Available to buy immediately now on TheRake.com as
single issue
,
12 month subscription
or
24 month subscription.
Subscribers, please allow up to 3 weeks to receive your magazine.