Tudor's Top Dive Watches from Watchfinder & Co.
The Rake takes a look at Tudor's Top Dive watches.
It's always extraordinary when an object created to be accessibly priced transcends this objective and becomes a genre-defining icon. Instances of this are very rare. But in the '50s, the great Enzo Ferrari saw the ascendance of the German sportscar brand Porsche. These machines were anomalies in the high-performance world. For God's sake, the same man who brought the vehicular abomination that was the 'People's Car', the Volkswagen Beetle, into the world was responsible for their architectural blueprint. They had rear engine placement of meagre — Ferrari would say highly anaemic — four- and six-cylinder motors, that were, of all things, provincial — and air-cooled. But Porsches were light, fun to drive and adopted by cool guys like James Dean who painted amusingly sophomoric names like 'Little Bastard' on the side of their cars. Perhaps most importantly of all, they cost many times less than a Ferrari. You may now insert the appropriate Italian expletives as you imagine the six-foot-two Il Commendatore shaking his manicured fist with wrath. And so, it was that Ferrari finally authorised the production of a mid-engine, six-cylinder car — the Dino 206 GT — that was the most affordable model he'd ever made. His intention, clearly, was to resoundingly trounce the German upstarts and send them whimpering like cowering sausage dogs back to their homeland.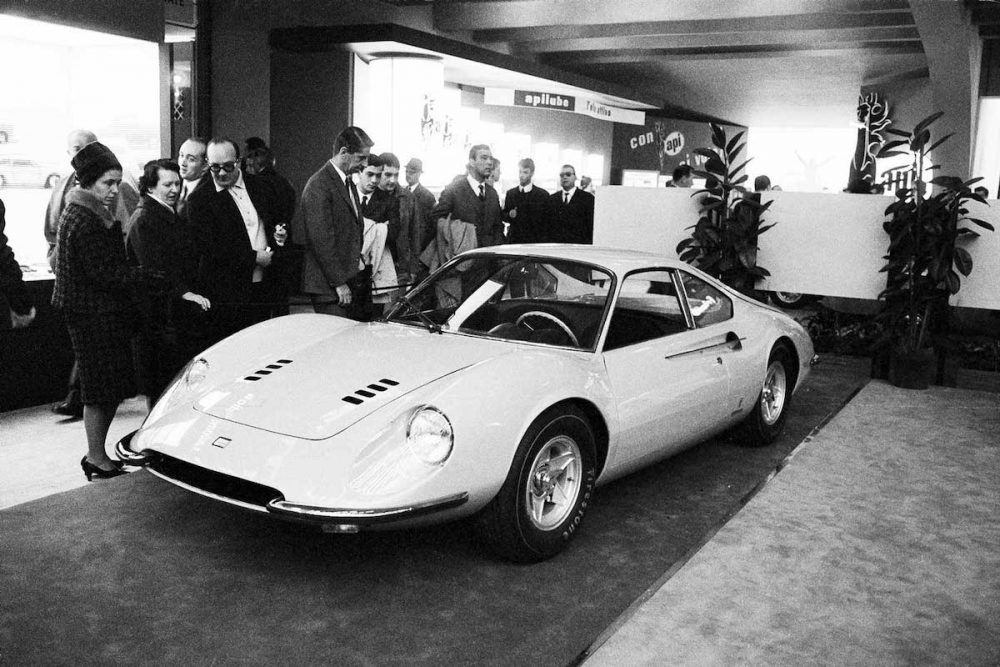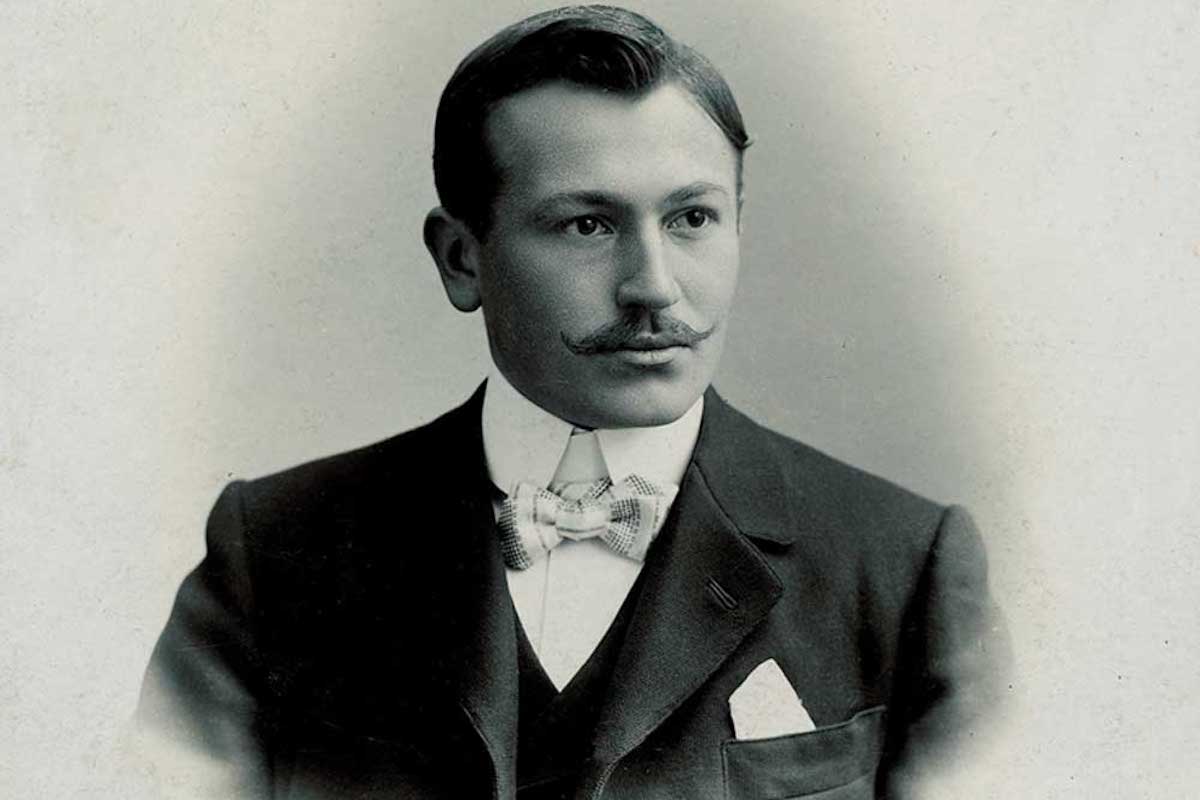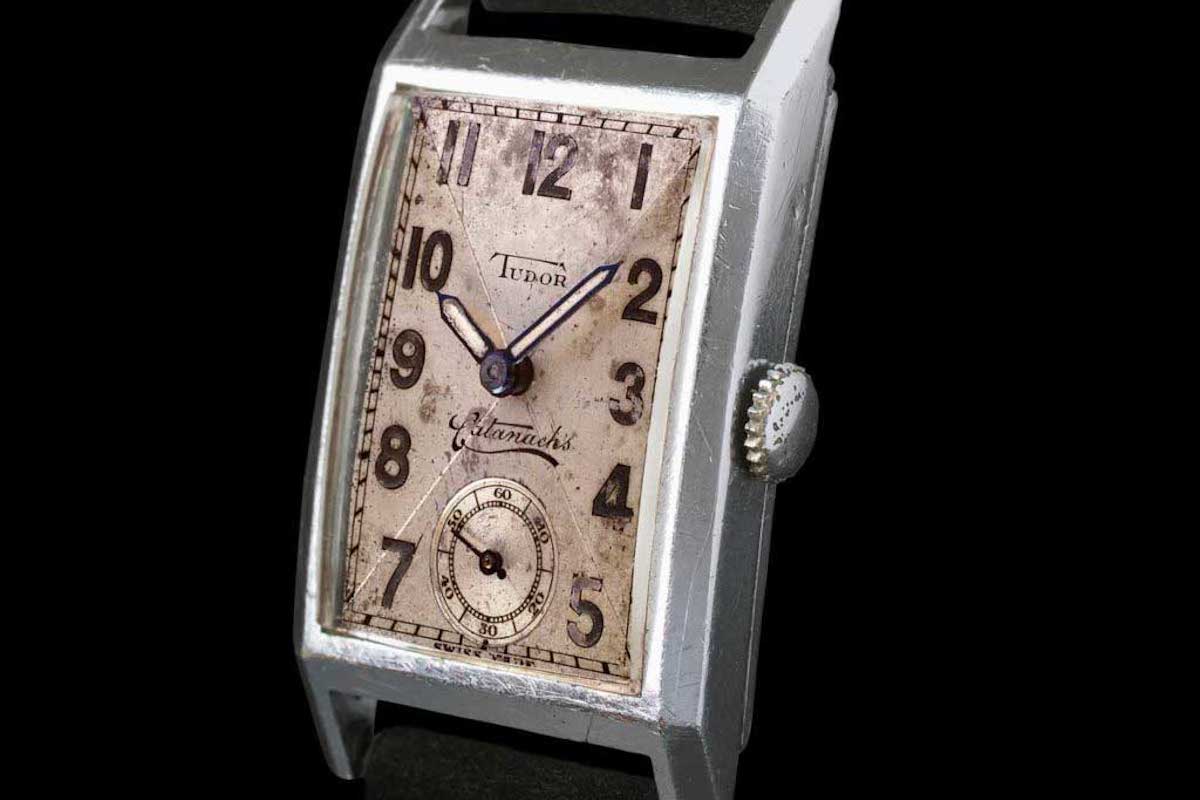 What prompted Hans Wilsdorf, the legendary founder of Rolex, to create a second brand named Tudor during the late '40s? While theories abound, the most cogent of these suggests that Wilsdorf was about to shepherd Rolex into what would be an enduring era of profound commercial success coinciding with his launch of the sports model, the Submariner, in 1953 and the GMT-Master in 1954. Ever the canny industrialist, it is highly conceivable that Wilsdorf realised that while he could produce his famous waterproof Oyster case and patented screw-down crown in abundance, he was limited in terms of capacity by the number of Rolex movements he could create. One can imagine Wilsdorf arriving at this logical solution: Why not use Rolex cases, crowns and bracelets and combine them with the best outsourced movements in the Swiss watch industry? Since these movements were his own vision, and distinct from the Rolex movements, Wilsdorf could not call these watches Rolexes. So, he decided instead to create a new brand named 'Tudor'. Indeed, the motivation behind Wilsdorf's creation of Tudor bears remarkable parallels to Ferrari's motivation to create Dino. Both companies were seeking to increase their industrial capacity significantly. With Rolex, Wilsdorf was limited by his movement-production capacity. With Ferrari, Enzo was limited by the cost of his cars. The solution which both men arrived at was essentially the same. For Wilsdorf, he would use his patented Rolex Oyster case and screw-down crown and matchmake this with outsourced movements. Ferrari, meanwhile, decided to make lower-cost, smaller-engine cars to compete with Porsche in their own category. Interestingly, these engines would not be made at Ferrari, but at the Fiat plant. In order to race in the newly created 1.6-litre Formula 2 category, the motor had to be produced in 500 road-going examples, and the only way to achieve this was to also have the motor power a Fiat model, also named 'Dino', confusingly enough.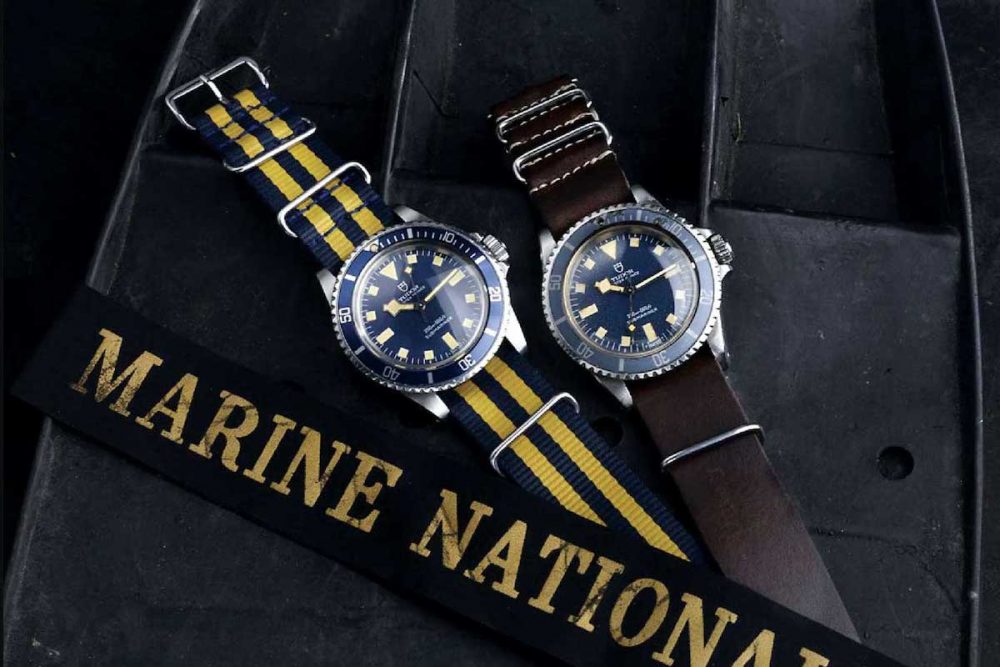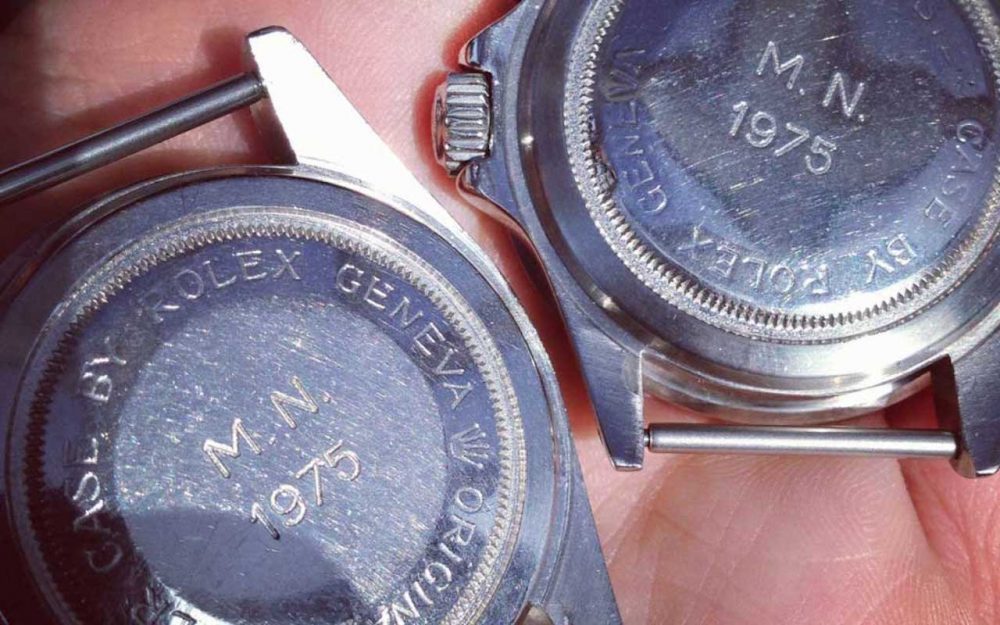 Just as Wilsdorf created Tudor in order not to dilute the equity of Rolex, Enzo Ferrari too decided to create these more accessible sportscars under a separate brand, named for his son Alfredo 'Dino' Ferrari, whose main focus had been the development of six-cylinder engines before his premature death from muscular dystrophy at 24 years of age in 1956. Dino was created as a brand name for any Ferrari with less than 12 cylinders, but the brand name would later be retired in 1976. Tudor, on the other hand, with its exclusively non-Rolex movements, is still going strong. In fact, today they have movements that are completely of their own making. Somewhere along the way, both the resulting Dino cars, the 206 GT, 246 GT and 246 GTS, as well as the Submariner diving watches created by Tudor, would become design icons with reputations for legendary performance that far transcended their humble beginnings. They would both ascend beyond their initial status, renowned for being accessibly priced, which they still are, and achieve reputations as genre definers. Moreover, collectors all around the world would seek them out and their values would correspondingly skyrocket over the years. To this day, Tudor has remained a brand for watches featuring all of Rolex's iconic waterproof technology, in combination with some of the best-made, dependable movements in the industry. Over the years, because of their lower price, Tudor Submariners  have become some of the most frequently adopted timepieces by armed forces around the world — in particular by France's Marine Nationale — and there is documented evidence showing that the Argentine police have regularly issued Tudor Subs to their personnel. One great advantage of their lower price point is this: While Rolex remained somewhat conservative in styling, and has been slow to evolve, the more youth-oriented Tudor has always been home to tremendous design innovation. From the famous 'Home Plate' chronographs to the iconic 'Snowflake' Submariners, Tudor has never been afraid to push watch designs forward, and in so doing has achieved some of the most memorable timepieces in history.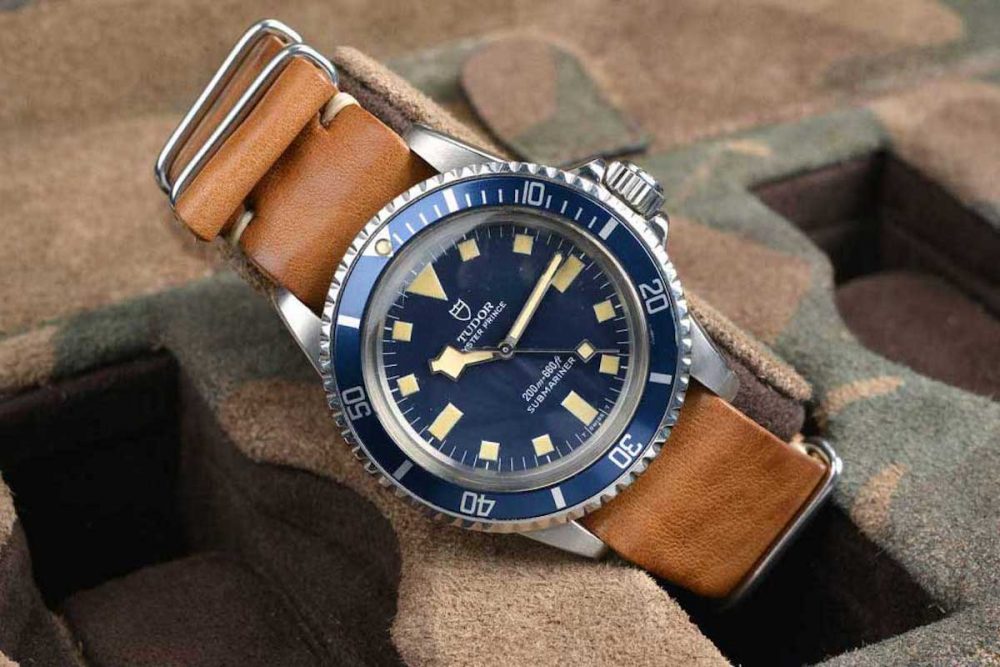 Indeed, another similarity between Dino and Tudor relates to this shared sense of design daring. Enzo Ferrari had, up until the Dino, resisted creating a mid-engine car. His rationale was that the mid-engine placement of the motor could make the handling of the car unpredictable, and he had concerns that in conjunction with a V12 Ferrari motor's power, his customers could run afoul of issues related to traction and physics. But because the Dino had a six-cylinder engine, Ferrari approved a mid-engine layout for the first time. In addition to this radical new concept, the design of the Dino's coachwork, by the legendary Sergio Pininfarina, was nothing less than brilliant.
History of Tudor Submariners
From 1954 to 1978, Tudor created some of the world's most collectible diving watches. The first Tudor Submariner was the ref. 7922, which in terms of case and dial iconography was very similar to the Rolex ref. 6538 of that era. And, like the ref. 6538, it boasted a herculean 8mm crown. These watches exist with both 100-metre as well as 200-metre depth ratings. In the late '50s, the ref. 7922 was also released in a version with a smaller 6mm crown, similar to that found on Rolex's ref. 5508 Submariner. The caliber 390 automatic movement used for the ref. 7922 was manufactured for Tudor by a company named Fabrique d'Ébauches de Fleurier.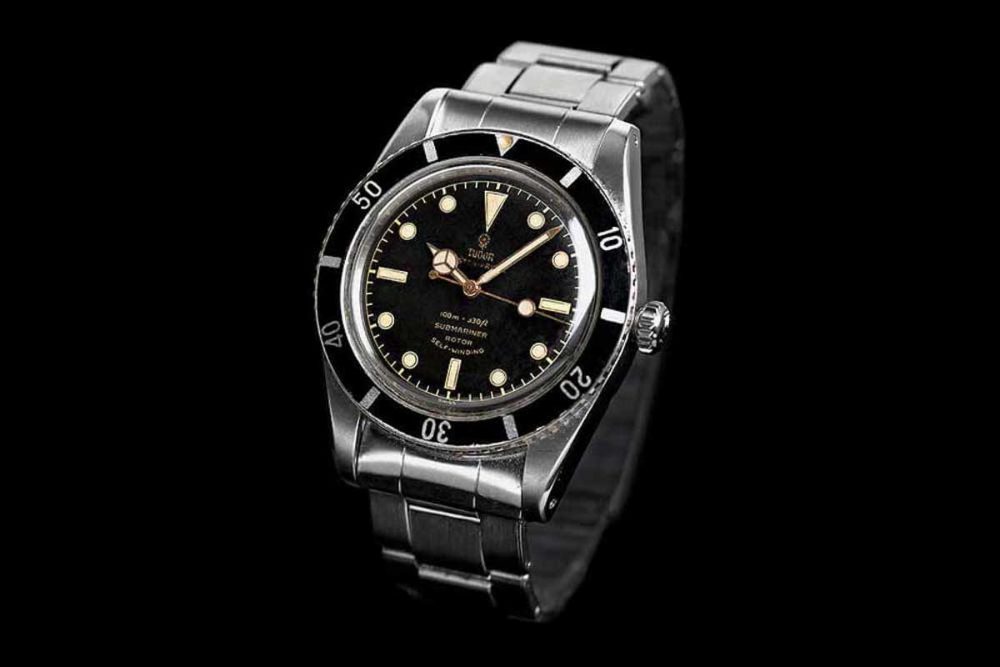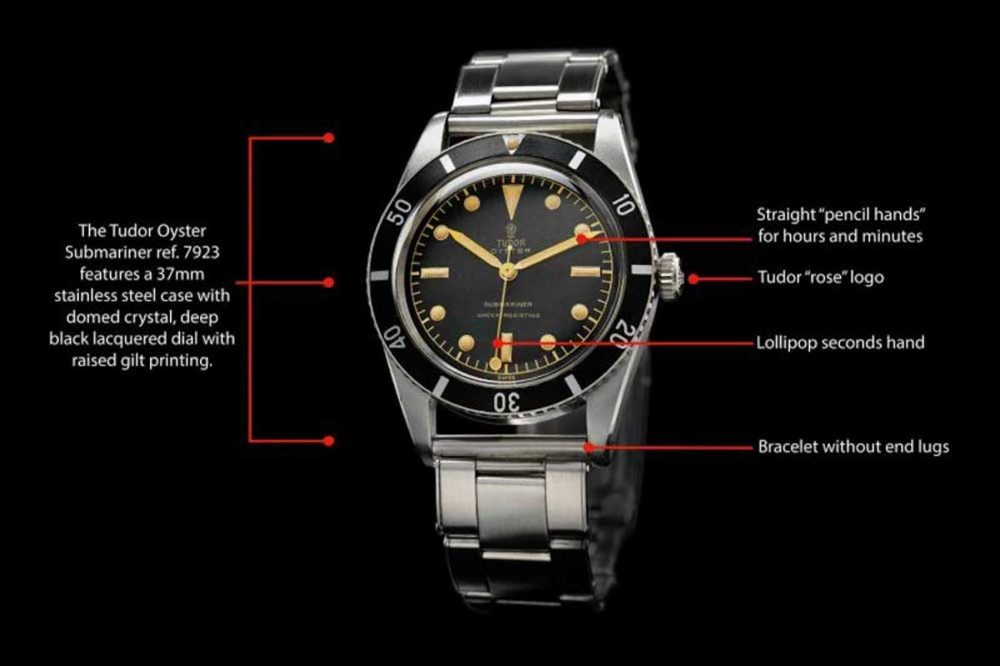 The model ref. 7923 is interesting, as it is the only manual-winding Submariner ever produced either by Rolex or Tudor. Its basic iconography closely resembles that of the smaller-crown ref. 7922 watches. The Tudor Submariner ref. 7924 is a subtle evolution of the ref. 7922, and was offered in a thicker case with a large crown, as well as a thinner case with small-crown configurations. The second famous Tudor, the ref. 7928 Submariner, emerged around 1960 and was produced until 1968. It was distinguished by crown guards similar to those found on the Rolex ref. 5512/5513 watches. Early models boasted both square and pointed crown guards, as well as gilt dials, and are breathtakingly beautiful. The earliest of the ref. 7928 pieces feature a unique combination of gilt chapter ring, gilt writing and square crown guards — they're among the most collectible Tudor Submariners of all time.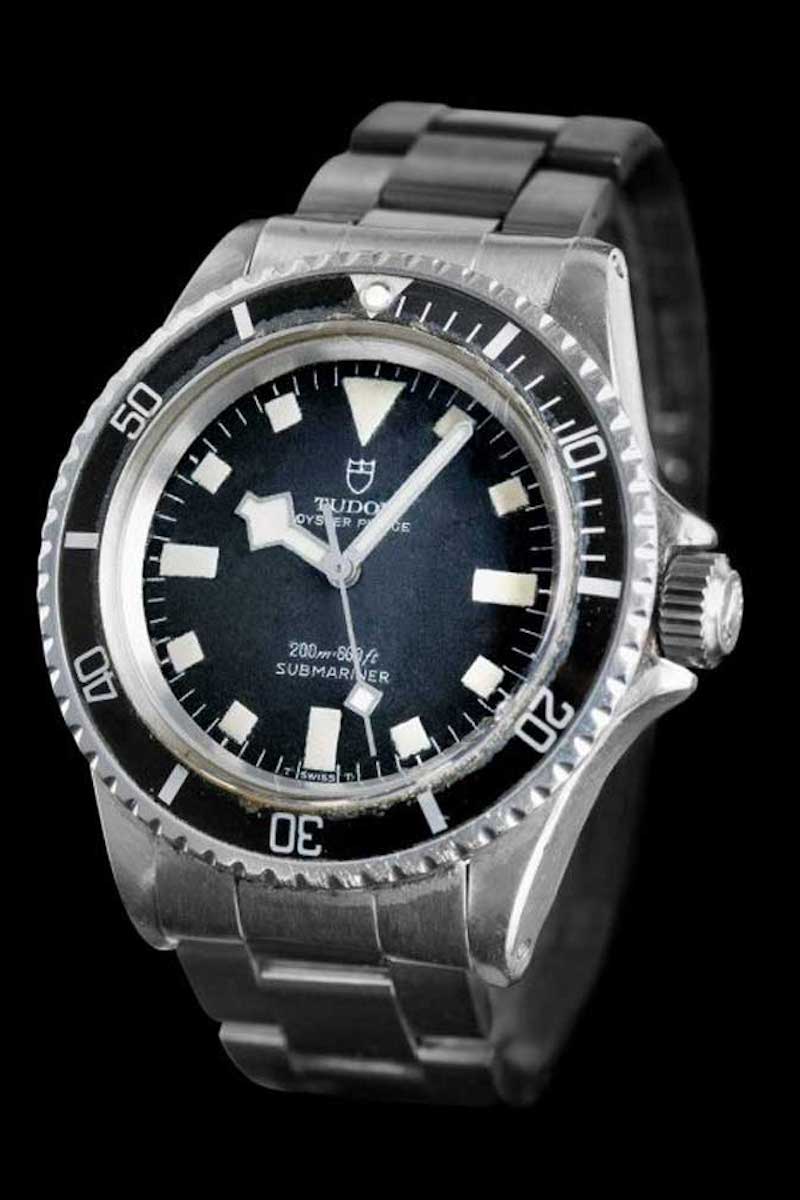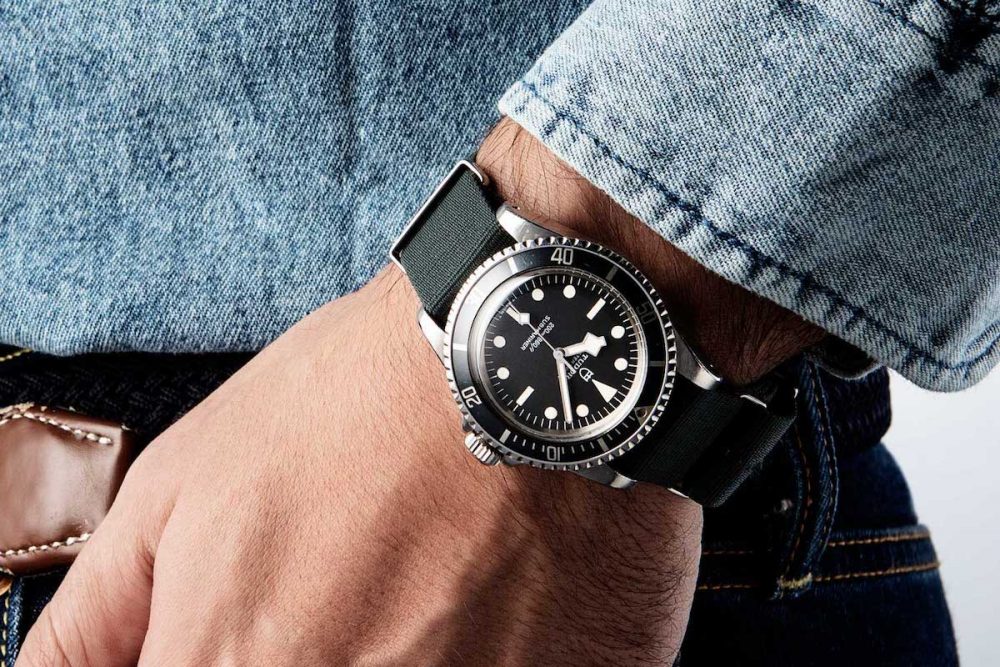 In 1968, Tudor created what is probably its most famous diving watch, the ref. 7016 Submariner with unique square markers and 'Snowflake' hands powered by reliable ETA 2483 movements. A second version, the ref. 7021, powered by the ETA 2484 — which was distinguished by a date feature — was also offered. These watches represented a paradigm shift in Tudor's design identity as, for the very first time, it moved away from traditional Rolex iconography completely. It should be noted, however, that the vast majority of ref. 7016/7021 watches suffer some amount of dial discolouration over the years. This was resolved in 1975 with the introduction of the Tudor ref. 9401 and ref. 9411 models, which looked very similar to the previous incarnation of the Snowflake Submariner, only now with much more stable dials. Amongst the most collectible of these were the ref. 9401 Marine Nationale watches issued to the French navy, which are distinguished by quartermaster markings on their casebacks. Just to keep things interesting, all varieties of the Snowflake Submariners were available with either blue or black dials. This week, we have added three fascinating models from the Tudor's Submariner collection to our shop. One of them is the Tudor 79190, which was the very last version of the Submariner from the brand and was introduced in 1995. The black dial features painted hour markers, which is a nice touch as later models had applied white gold markers, which gives this watch all the cool vintage looks but in a modern package. This Sub has a triplock screw down crown and rotating bezel. The watch is fitted with a steel Oyster bracelet with flip-lock clasp. The present example in our shop is from 1997 and it comes with its original box. We also have the Tudor 79090 on offer. First introduced in 1989, the 79090 is a classic Submariner Date. In fact, by the time this watch was introduced there was no-date Sub in the Tudor catalogue. This Sub is accompanied by its original papers, which is a lovely touch. The watch is fitted with a steel Oyster bracelet with flip-lock clasp. The third Tudor Submariner at our shop is the 94401 from 1988.This is an example of the Mini-Sub in two-tone steel and yellow gold with champagne dial; a dressy riff on the classic sports watch. This watch is pure late-80s style with applied hour markers and lollipop hour hand. All three Submariners come with Watchfinder's two-year warranty.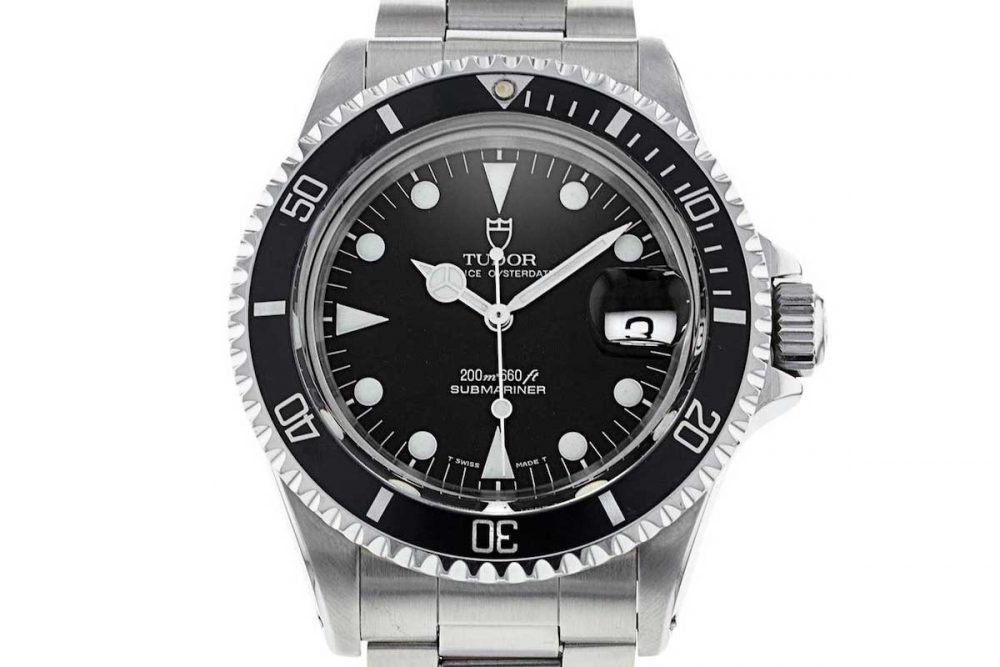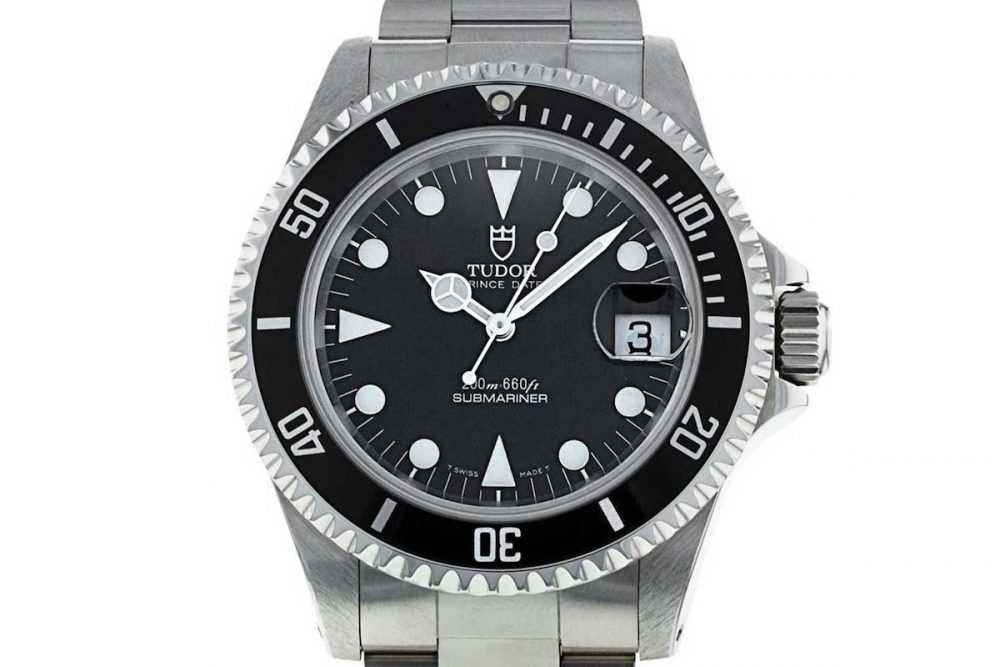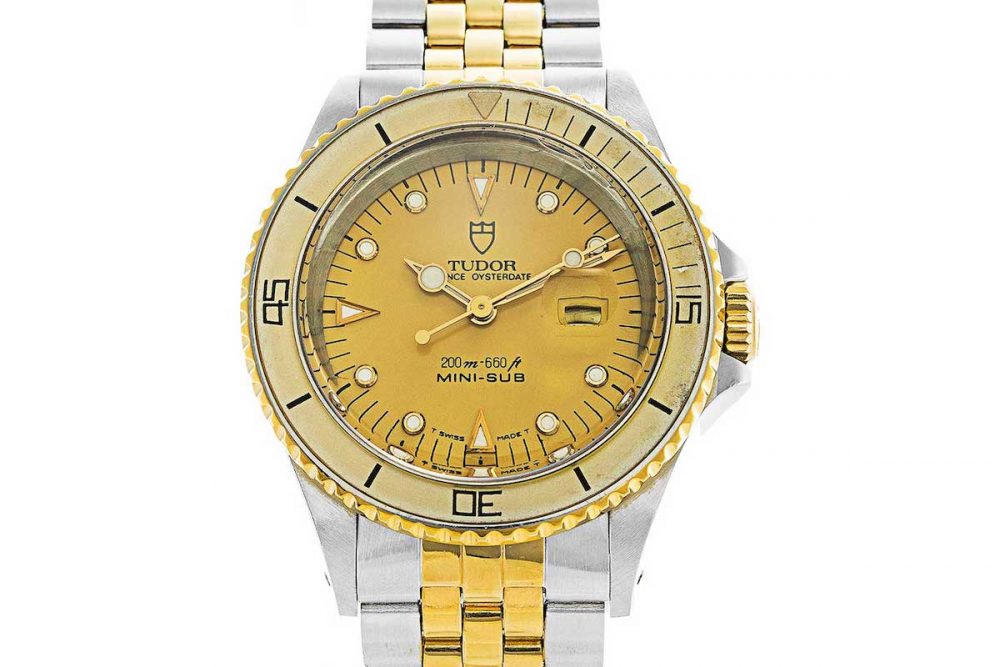 The Tudor Pelagos
Despite its glorious past, until very recently, the positioning and identity of Tudor watches have been somewhat tenuous. It was as if its parent company were trying to decide exactly what to do with it. In general, what resulted was the creation of appealing, accessibly priced watches, but which largely lacked a defined personality. More significantly, the brand had not tapped into its own glorious, iconic past. Then suddenly, in 2010, things started to change. In a move that clearly demonstrated that the higher powers at Tudor were listening to collectors' desires, the brand did something remarkable. It released the Heritage Chronograph — a timepiece that was an incredibly faithful homage to the Tudor 'Home Plate' Oysterdate chronograph ref. 7031/0 introduced in 1970. The resulting media frenzy and collector response were nothing less than incendiary.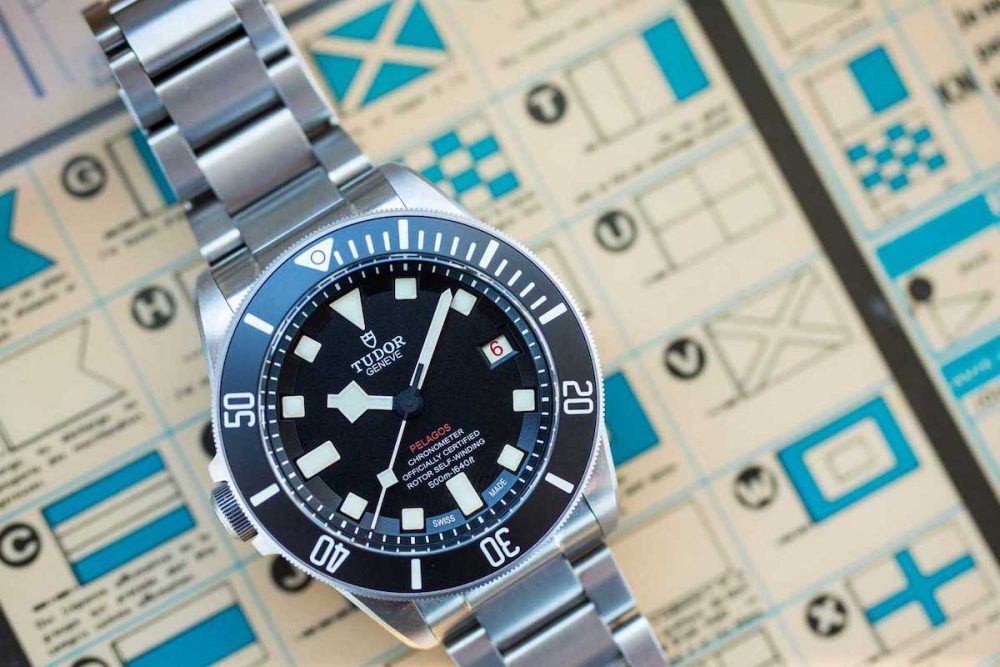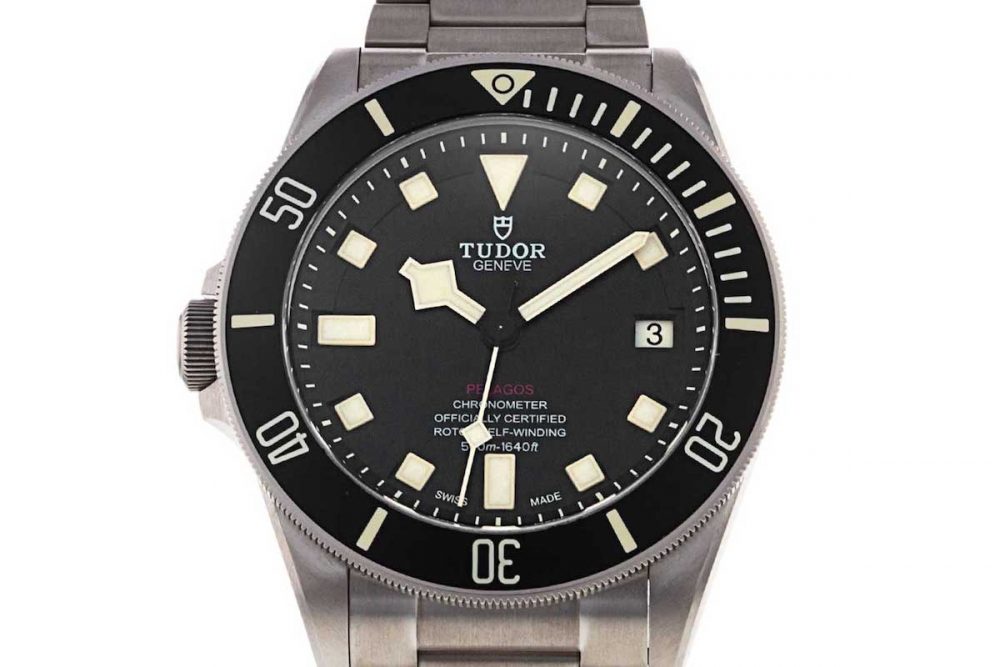 To understand the relevance of the Heritage Chronograph, you would have to imagine Ferrari recreating a faithful tribute to the iconic Dino. Suddenly, Tudor became the hottest name on the lips of the watch cognoscenti, and was seen on the wrists of tastemakers the world over. The following year, Tudor released the Heritage Advisor, an appealing tribute to an alarm watch from its past, but now the question that was being raised was whether Tudor could activate its past to create a watch that was a solid representation of its future. Could it delve into its genetic code to unearth something that was clearly forward-looking? The answer was lying in wait for us and revealed in 2012. When it was unveiled, the Tudor Pelagos was the single most provocative timepiece of the year because it one-up-ed every dive watch on the market and did so at a price point that is clearly a shot across the bow of the competition. It was a statement of intent so resoundingly forceful that you could not have helped but feel somewhat overwhelmed by it. As part of our dive watch offerings, we have also added the Tudor Pelagos LHD to our shop this week. The Pelagos is Tudor's all-in tool watch and is capable of operating at up (or down!) to 500 meters. Housed in a 42mm titanium case with titanium bracelet, the case features a helium escape valve that makes it perfect for use by saturation divers who need to breathe a mixture of helium and oxygen when working at depth. This LHD version, which stands for Left Hand Drive, has the crown on the left side of the case and each watch is uniquely numbered on the case back. This caused a lot of excitement when it was launched, as it was the first commercially available watch from the Wilsdorf family to be uniquely numbered!