Turnbull & Asser: Cinematic Loungewear
With a proportion of society now having to work and stay at home, it ushers one to reassess their approach to dressing. Business shirts and ties may no longer be desirable and in Turnbull & Asser's new collection of loungewear, one doesn't have to substitute any of that sophistication.
Spring heralds' new beginnings, but in a time when many of us find ourselves hunkering down, we feel there's no better way to fritter away the time than to get lost in the immersive worlds of film and fiction. It was in moments like these, that Turnbull & Asser's nightwear capsule was born. Principally inspired by the colourful characters and cinematic style of Wes Anderson's The Darjeeling Limited, the collection brings a pop of colour to your wardrobe. The resultant collection is a bold, playful and colourful mish mash of traditional patterns in Italian woven cotton. Kelly green gingham and yellow tattersall feature amongst bold pinks and blues. Each piece featuring a piping that off-sets the colours as a contrasting detail. Inspired by the characters and creativity of Wes Anderson's films, and from the colourful requests of their renowned customers namely Mick Jagger, who is just one of a prestigious contingent of movie stars and rock stars over the years who have provided loyal custom. It is with this in mind that they sanctify this capsule to them.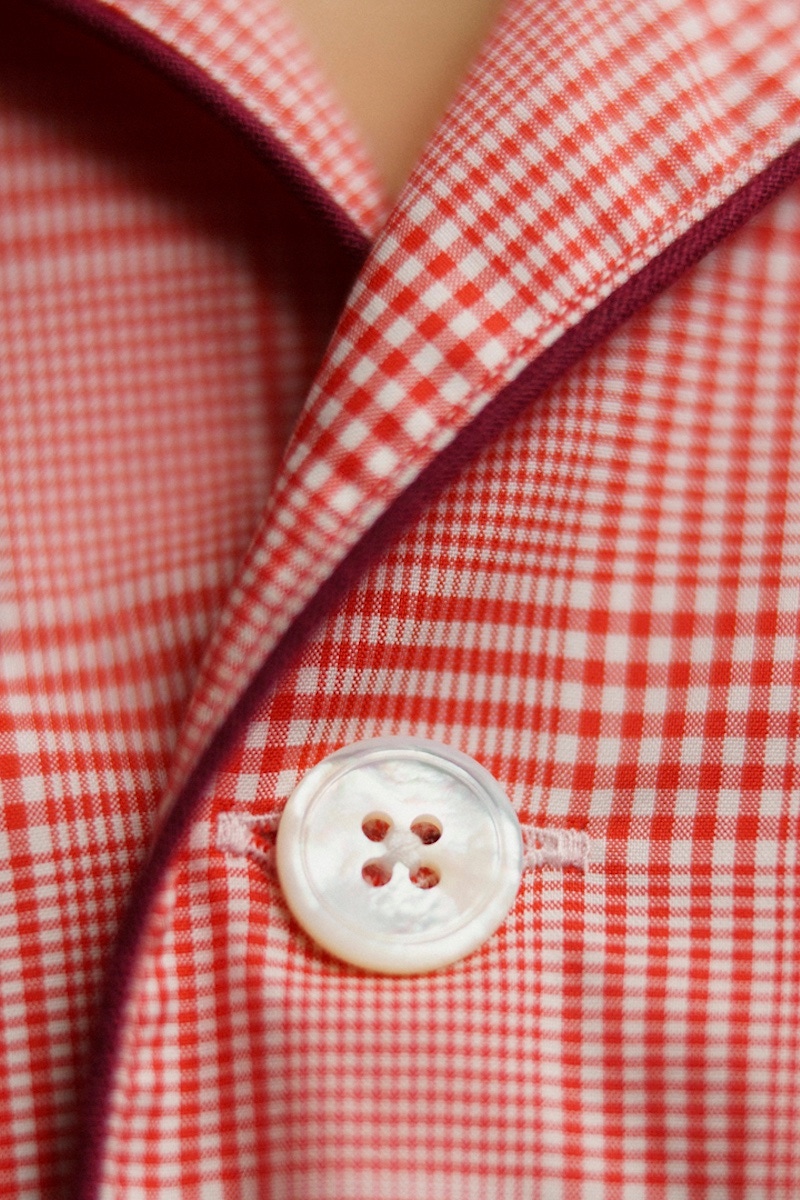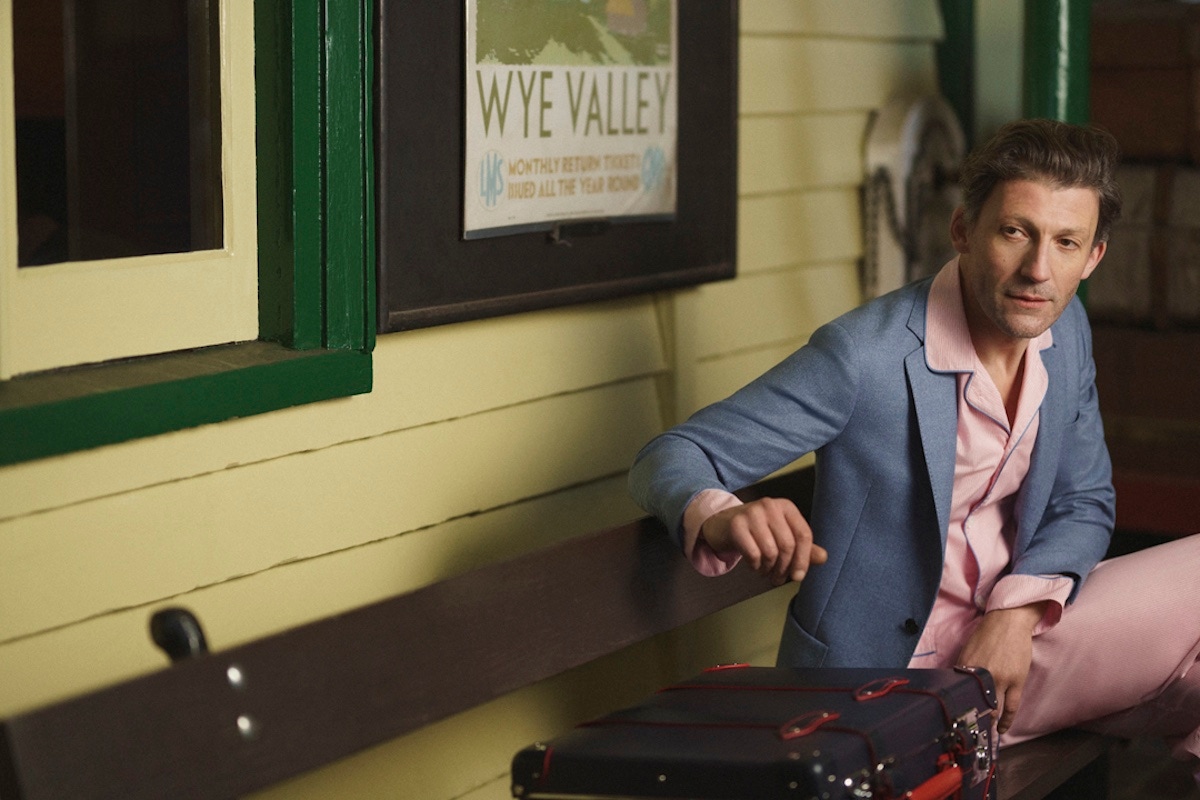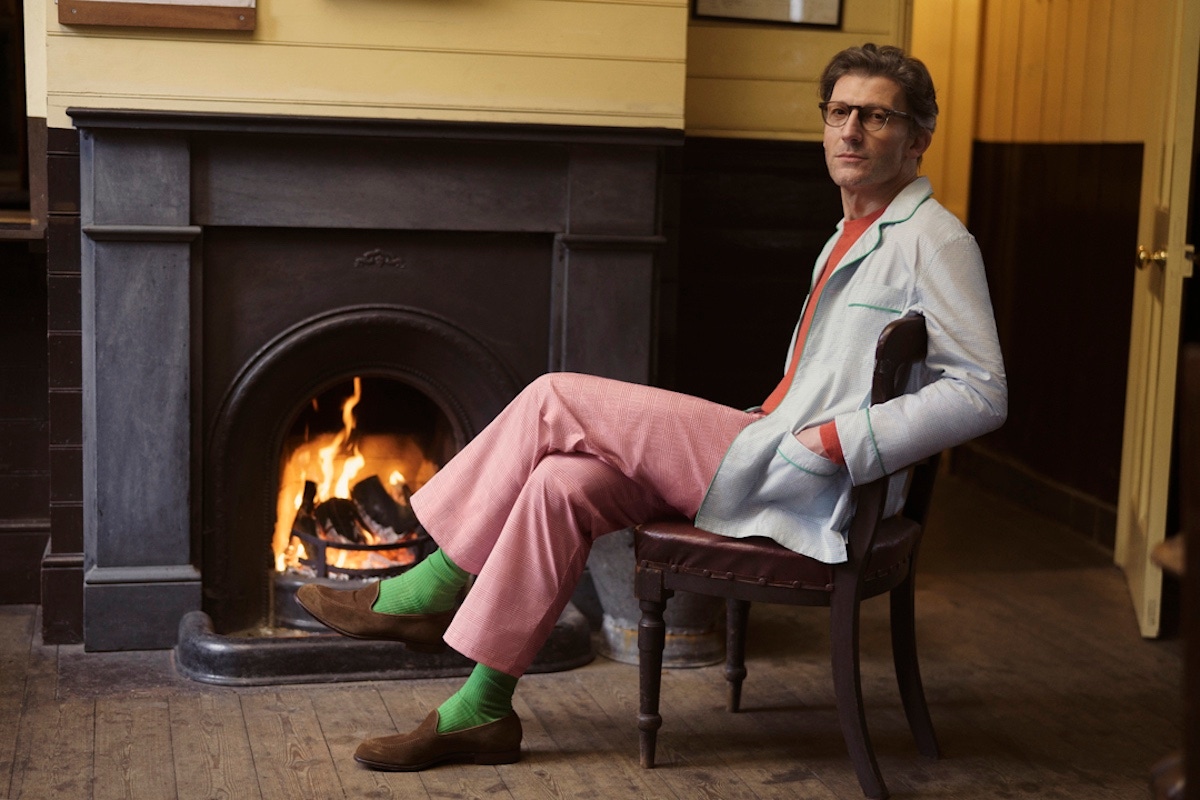 The collection introduces new pyjamas, all in bold, playful patterns and colours. Realised in a more contemporary fit and styling compared to their traditionally loose-fitting PJs, this new style introduces a revere collar, pocket details and a waistband with subtle stretch, making them exceedingly comfortable and stylish. The pyjamas are accompanied by two colourful gowns, both of which are made in England. Turnbull & Asser have made pyjamas, nightshirts, gowns and boxers for decades – crafted by the same skilled hands that produce their renowned shirts in their factory in Gloucester. With that level of care and attention going into each piece, their nightwear continues to earn a loyal following.