Turnbull & Asser New York: From Mayfair to Manhattan
Making it big in the Big Apple is no easy feat, but with dedicated staff and equally committed customers, Turnbull & Asser's success has continued to flourish in New York City.
Turnbull & Asser has long been labelled quintessentially British. The brand's flagship store, located on London's iconic Jermyn Street, is a pillar of tradition, from its handmade bespoke shirts to the mahogany panels and Chesterfield sofas. So how does a heritage brand with such a British identity translate across the pond?
"We have a great opportunity to provide New York with a quintessentially British experience, through our made in England mantra," Rob Gillotte tells
The Rake
. Gillotte heads up the bespoke department in T&A's New York store on East 57
th
Street. With 20 years at T&A on his resumé, he provides the kind of bespoke experience that makes gentlemen re-arrange their travels to include a stopover in NYC. "Many have come to know us from their travels abroad or their desire to dress well, and we embrace the personalities and conversations we have had along the way. Customers come to us as the purveyors of style and heritage, so that is what we offer. The beauty of bespoke means we can create pieces with the best of both worlds in mind."
There's no mistaking that customers – be it locals or travellers – visit the store to tap into that British sense of propriety, tradition and quality that T&A's products have always delivered. "Our Jermyn Street store has long been frequented by New Yorkers and world travellers alike, which is why we were able to bring Mayfair to Manhattan," says Gillotte. "How does the saying go? If the shirt fits…"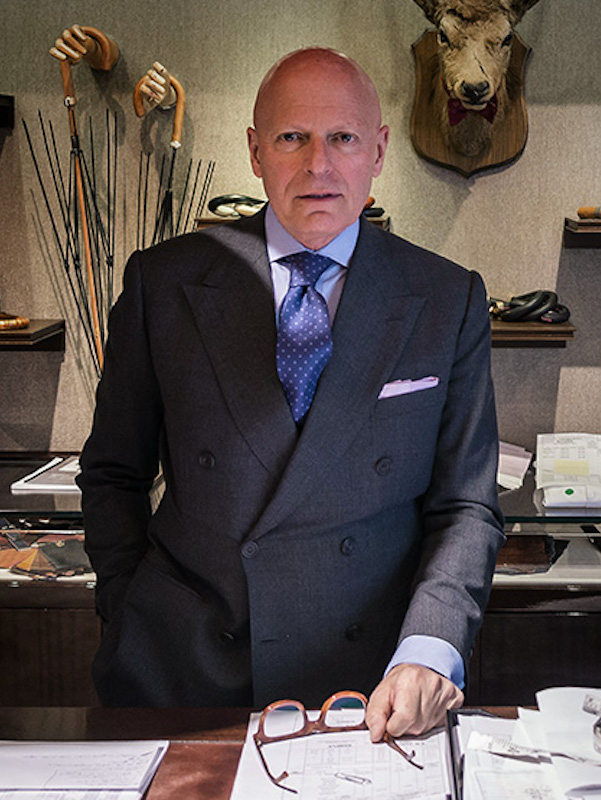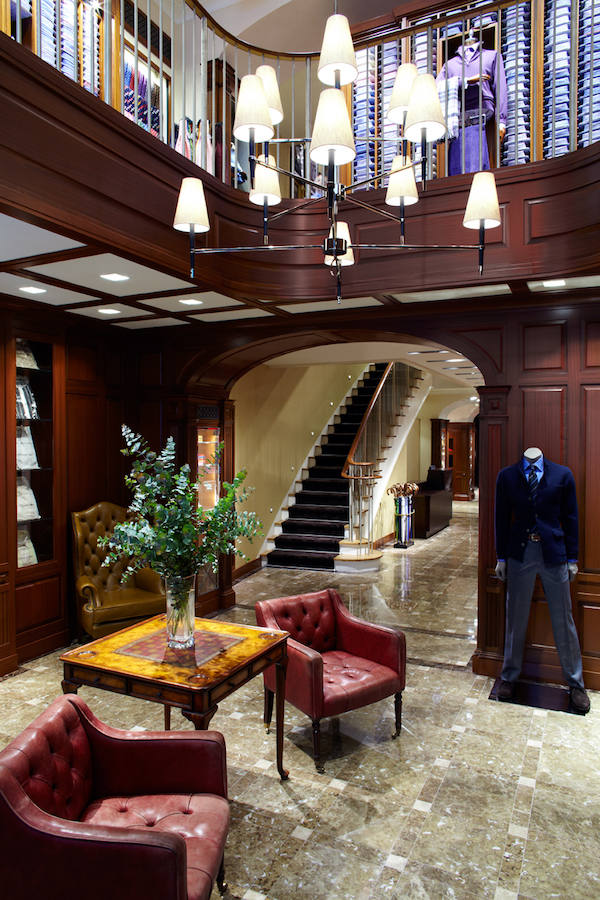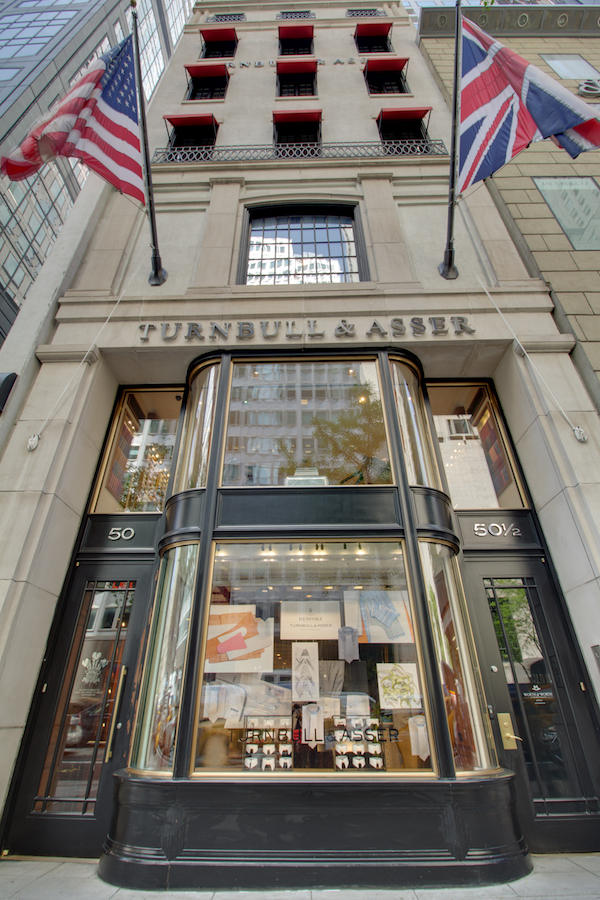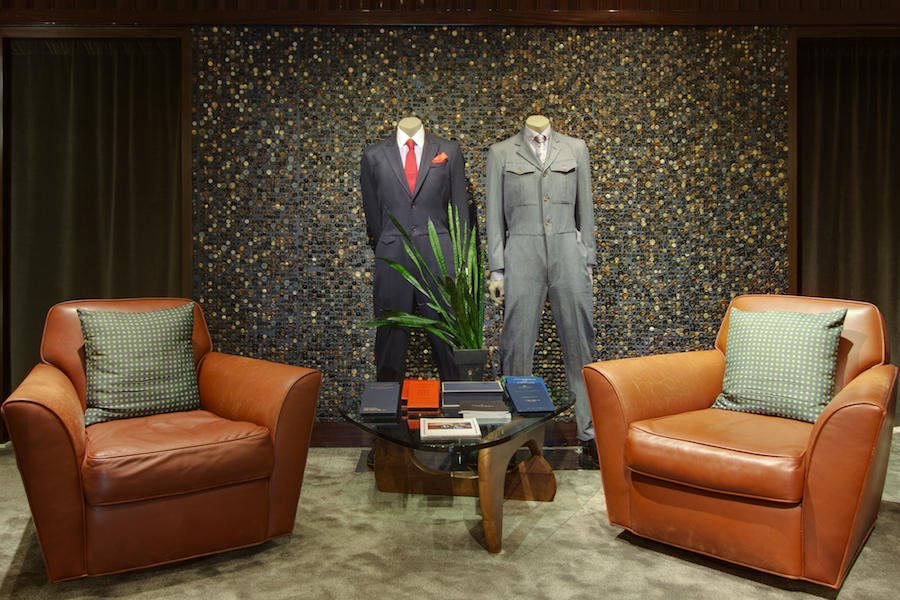 The New York store's façade sports both a Union Jack and the Star Spangled Banner, flying the flag for both British craftsmanship and American style. Inside, the store is welcoming and open. Unlike the gentlemen's club feel of the London flagship, one gets the sense that this store was built with time efficiency in mind: New Yorkers don't mess about, so clear displays, good lighting and plenty of space to browse makes it an easy pit-stop for men on the move. "The best things often take time and patience. However, in this day and age, time is almost certainly a luxury which gentlemen seldom have – particularly in cities such as New York," Gillotte explains. "For those that experience bespoke for the first time, there is an added desire and excitement to have things there and then."
Online, one customer review of the service justifies his investment in T&A bespoke shirts with the kind of attitude that would make
carpe diem
's Horace proud: "
Look, we are all going to die, but not everyone is going to be killed wearing a $350 bespoke
shirt
. Me, I would like to be one of the few." Perhaps he's been watching too much James Bond (Sean Connery, Pierce Brosnan and Daniel Craig have all dodged bullets wearing T&A) but his point rings true with a lot of the clientele. "
As a client's taste and interests mature, bespoke is the natural progression when it comes to dressing. Our ready-to-wear shirts are made to the same standards as that of our bespoke shirts, but with a little more investment the difference in fit becomes significant," says Gillotte. "Understandably, a few customers have come to us requesting to look like James Bond. Having dressed several 007s over the years, it's something that comes quite naturally to us, but we also recognise that not everyone shares the physique of Connery or Craig." Gillotte's expertise lies in the ability to measure and manipulate the pattern of a shirt, not only to fit impeccably but to make the client's figure look as good as possible. Despite advances in technology, there is no real substitute for the well-trained eye and tape measure of a bespoke artisan especially as, Gillotte adds proudly, "all of our products remain handmade ever since we were established in 1885".
Evidently, a great sense of pride is a common thread among all T&A employees, regardless of location. Just as the London store is an experience in itself (so much so that T&A partnered with Floris last year to create a fragrance that evokes that very experience), so too is the building just off Park Avenue. "The New York store itself is just as much of an attraction as our celebrated shirts and ties. The ability to provide an unrivalled experience in our stores separates us from our competitors. We have forged long-term relationships with our esteemed clientele, and it is the reason we have been able to provide them with exceptional quality clothes that transcend seasonality and trend-led fashion." Whether you're in town for business or pleasure, next time you're in New York schedule a visit to T&A for one of the best bespoke experiences on the east coast.
Turnbull & Asser, 50 East 57
th
St, New York, USA.