Tusting: HIDE TO SEEK
Big in Japan but under the radar in the U.K., it is high time the leather goods firm Tusting is given the credit it deserves.
Nestled in the postcard-perfect village of Lavendon, in the English county of Buckinghamshire and close to the borders of Northamptonshire and Bedfordshire, are the leather goods makers Tusting. You may not have heard of Tusting, a family run business that first opened a tannery in this delightful corner of Britain in 1875, but you may have owned a Tusting creation. For a long time, the company has been supplying hides and leather goods to some of the most recognisable names in shoemaking and fashion, such is their expertise, which has been passed down through five generations. There's a high chance you'll have stepped out with Tusting leather on your feet or Tusting leather in your hand, only by a different name.
Now, however, Tusting's own creations — the ones that bear their name — are becoming known as some of the most outstanding bags and small leather goods on the market. Before, it was a case of, 'If you know, you know', but we can't keep this company a secret any longer. With a huge fan base in Japan, where their customers are sticklers for artisanal quality of the highest level, the brand is now acknowledged for its quintessentially British designs, blessed with equal parts form and function. Amazingly, Tusting exports about 60 percent of its products, mostly to Japan and China or via its private label clients, which shows you just how under-appreciated this British heritage brand is on its own shores.
When I visited the factory recently, I was blown away by the wonderful hospitality of everyone I met, not least Alistair Tusting, the director, and his wife, Gillian, who are both inspiring and charming and were proud to tell me about Tusting's intriguing history. Founded in 1875 by Alistair's great-great-grandfather as a tannery in the nearby village of Harrold, Tusting became one of the chief suppliers of hides to the nearby shoe industry in Northampton (and still is to this day). The industry was catalysed by the timely invention of the modern sewing machine, which revolutionised the craft of leather making, allowing the shoemakers to work with an array of leathers and designs that would not have been possible before.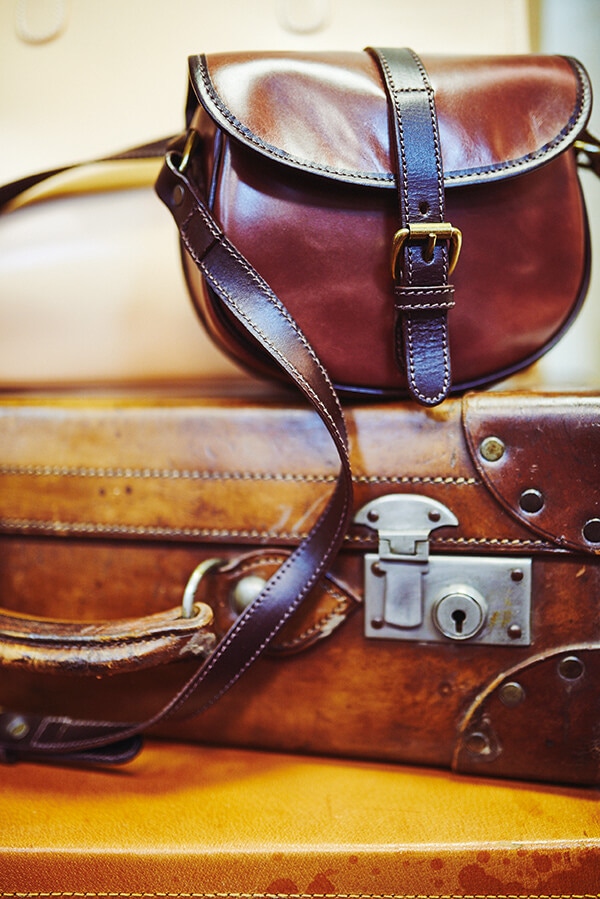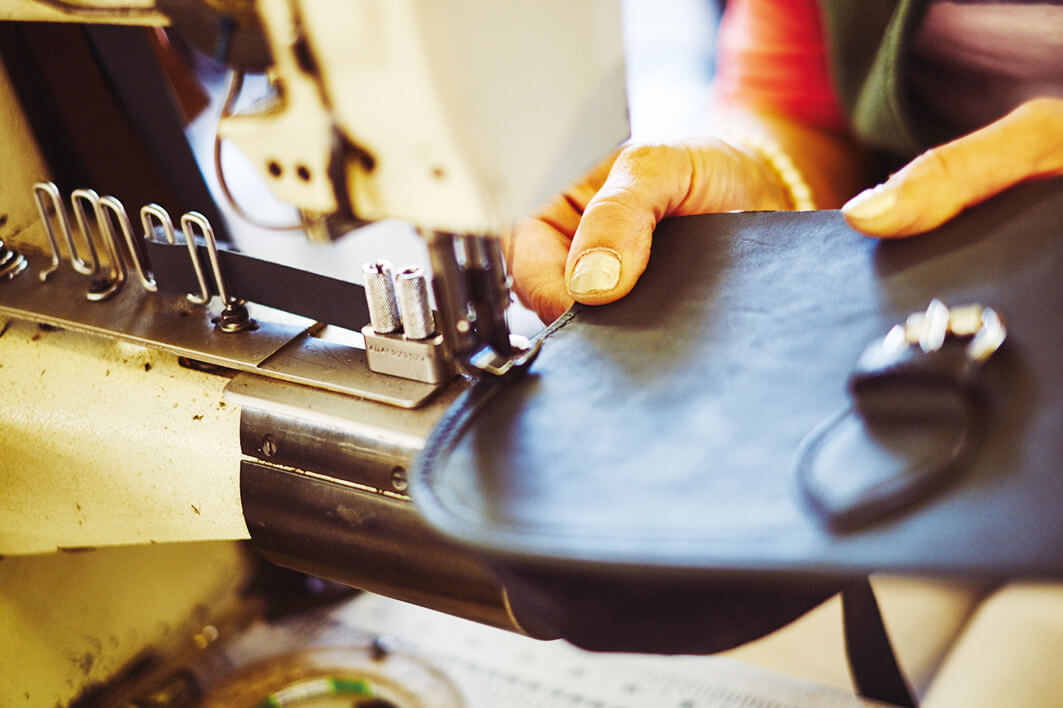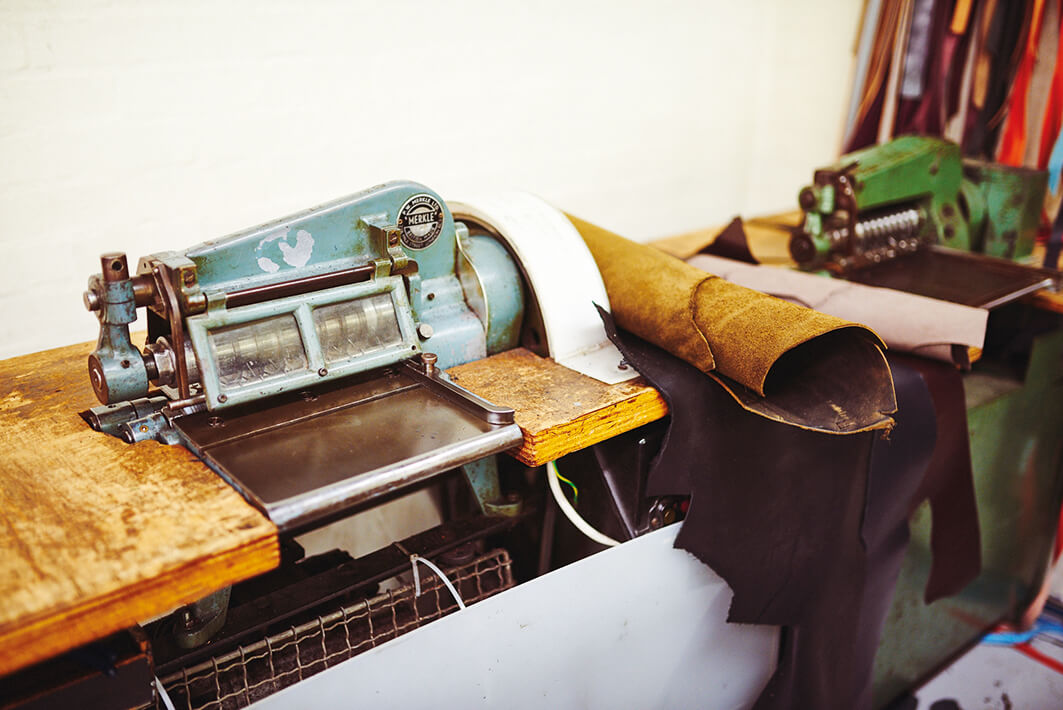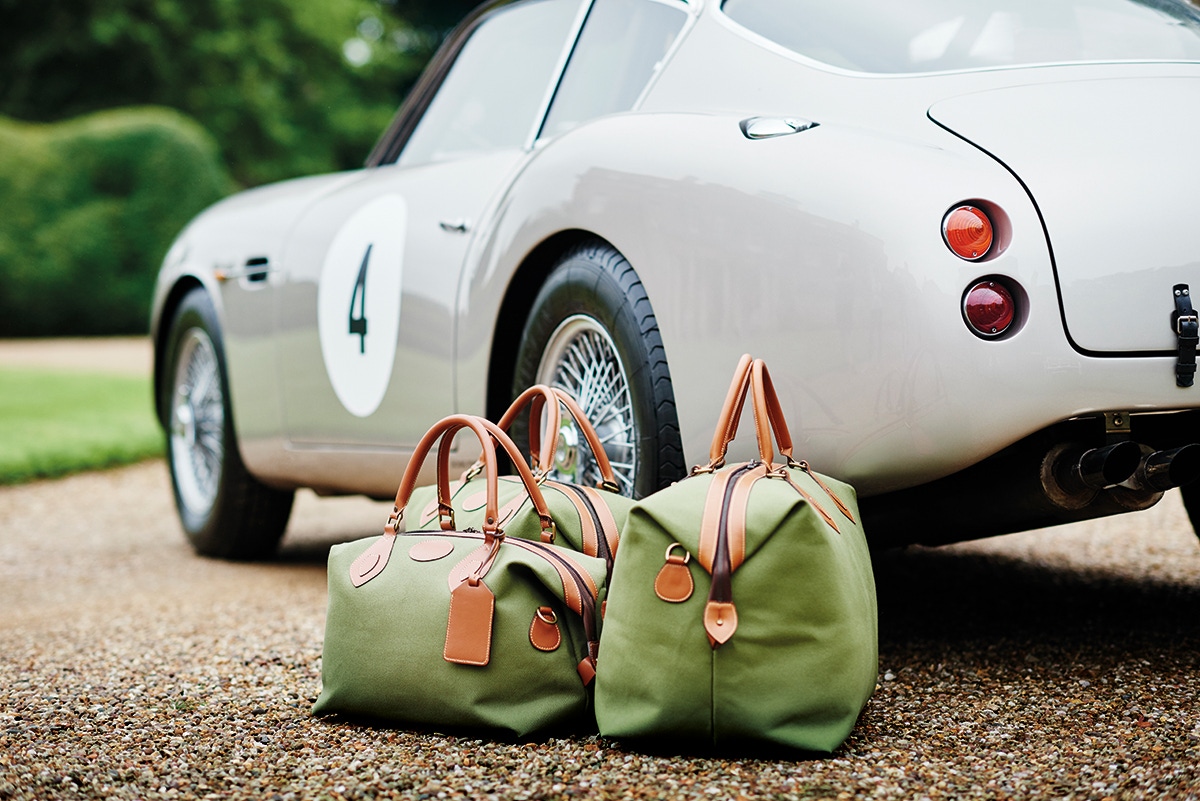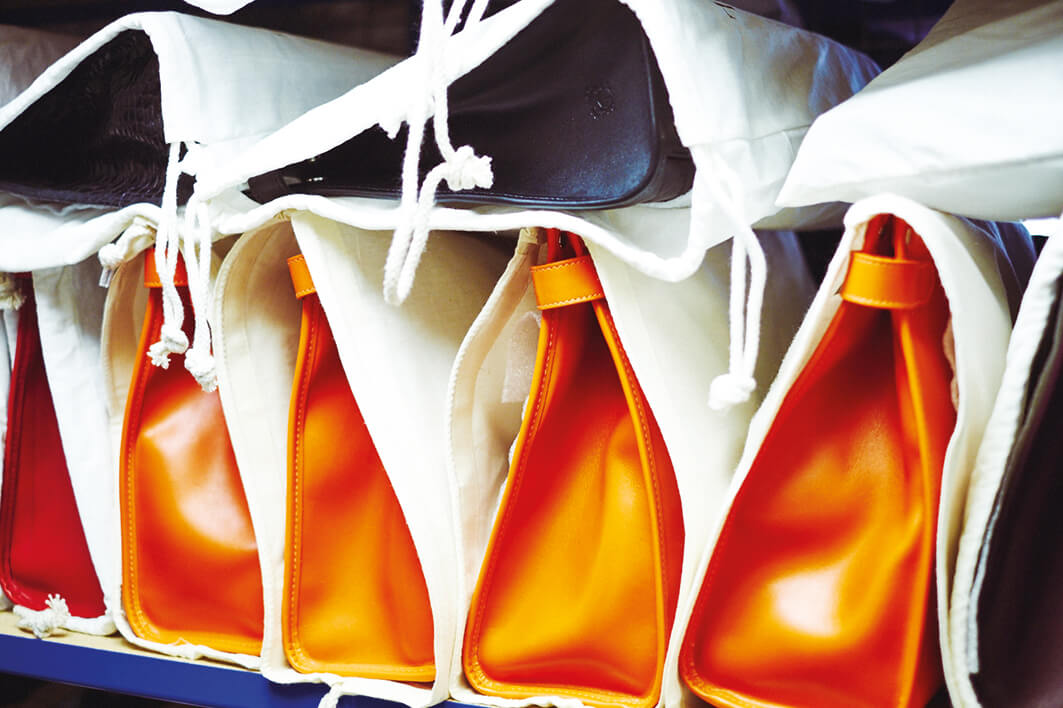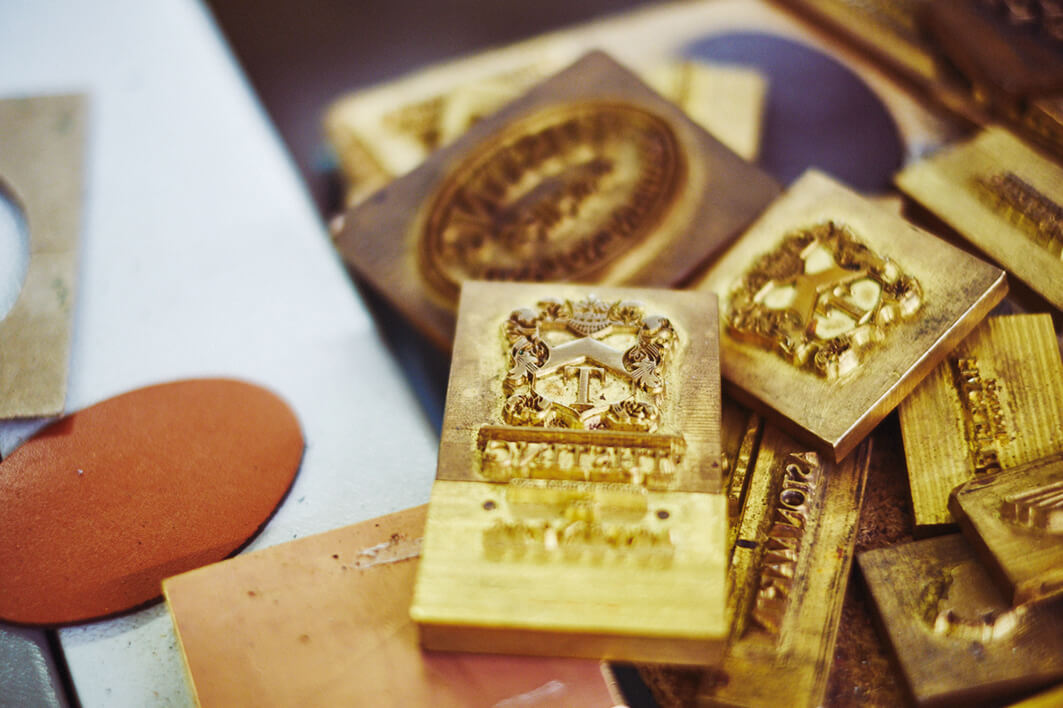 A great many shoe factories sprung up in the area along the Nene and Ouse valleys east of Northampton, in large part because of the abundant supply of fresh, clean water flowing through the area. As more tanneries began to thrive, an ambitious young labourer by the name of Charles Pettit decided he wanted a slice of the action. With the temerity of youth and the audacity of ambition, Pettit set up his own tannery and began sourcing part-tanned 'crust' leather from Indian tanneries and finishing it to the exact requirements of the shoemakers.
The Tusting name took another generation to become established, but its evolution was not without its twists and turns. Pettit had only one child, a daughter named Eliza, who naturally grew up around the tannery and shared her father's passion for it. Eliza met and married a local haberdasher by the name of John Tusting and went on to have a child, also called John (but who went by the name of Jack). Like his mother, Jack spent much of his childhood at the heart of the family leather business and would naturally, one day, hope to become the steward of the company. But in 1914, Jack turned 17 and his path into commerce took a dark detour as Britain's troops were called into action in the first world war. Jack enlisted into the Royal Flying Corps and was on active duty in Egypt when his grandfather, Charles, passed away. If that wasn't tragedy enough, Pettit's second wife decided to sell the tannery on a whim, so when Jack returned home in 1919 he found that his livelihood had been taken away.
Perhaps it was this dual injustice that spurred Jack on, because it wasn't long before the determined young man established his own state-of-the art tannery, achieving a position as one of the country's foremost suppliers of leather to the trade, and, importantly, becoming the first at the helm to carry the Tusting family name. For decades the tannery would continue to produce fine leather, but with seismic changes in the tanning industry globally, the tannery shut its doors in the eighties, allowing the family to focus solely on its leather manufacture.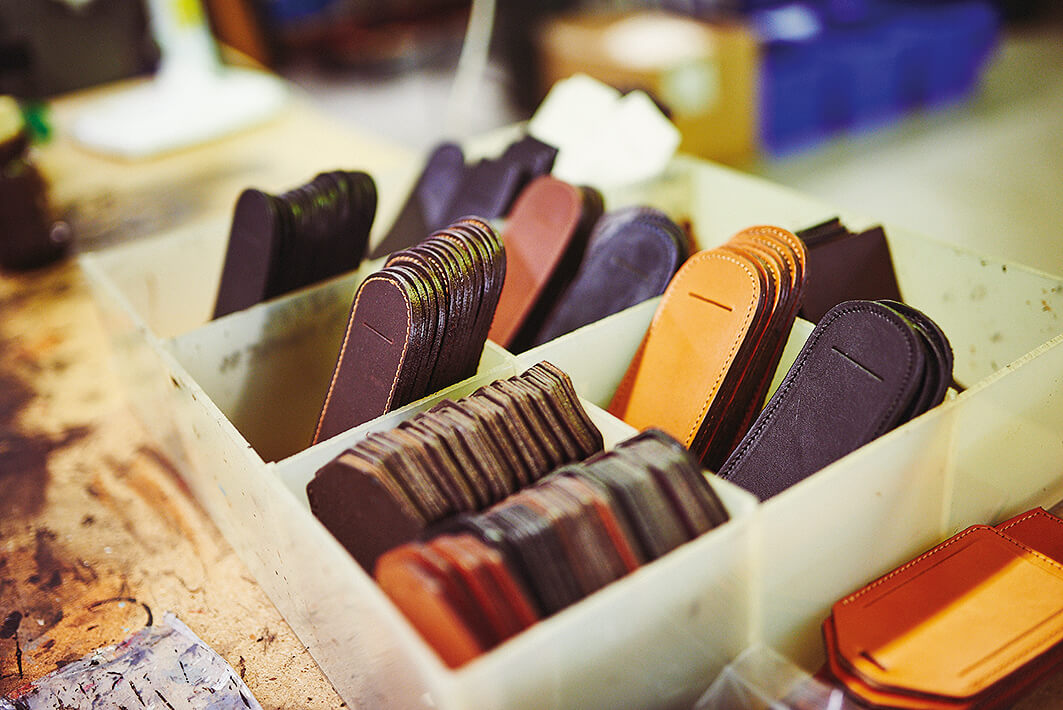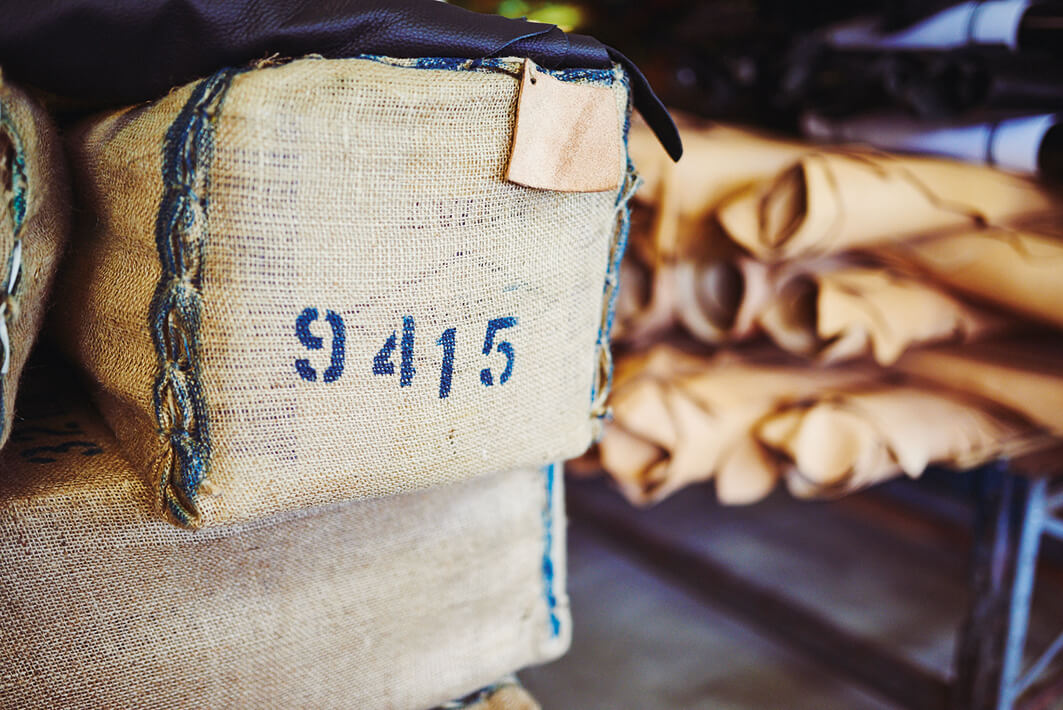 As Gillian showed me around the Lavendon factory, the passion with which she described each of the many processes was full of contagious enthusiasm. Down on the factory floor, an array of machinery is manned by a local workforce, some of whom have been with the company for more than 20 years. At the entrance, one is greeted with a huge wall of graded leathers, roll upon colourful roll stacked high and wide. Every piece of leather, be it for a bag or wallet or laptop case, is cut by hand by locally made knives. Once the panels have been cut, the pieces with visible edges are stained and sealed before 'splitting', which is the process of making the leather a uniform thickness. Teams of two then bench and flat-bed the panels, which is essentially creating the shapes for the leather before they are sewn together on large flat-bed sewing machines. Once the finishing has been completed, the item is ready for a final once-over, but given that quality control happens at every single stage, any defects are highly unlikely. It was a delight to feel the bags for myself, having been told by a number of industry friends just how good they are. Of course, Tusting create many different styles in many different leathers, but I was impressed by some of the heavy wax duffel and weekend bags, which age magnificently.
Naturally, The Rake is thrilled to be able to bring you a brand we champion for its artisanal pedigree, but Tusting have also made great efforts to become as sustainable, environmentally friendly and ethical as possible, which is no small feat in the leather-working business. It's for these very reasons that the brand has such a loyal following in the notoriously tricky Japanese market, and it's exactly why you should get behind British heritage. You won't be disappointed.