Two Scents' Worth: new fragrances by Floris London
Discerning noses will not want to miss these two new and exclusive fragrances by Jermyn Street's master perfumer, Floris London.
Despite having resided in London for a couple of years now, I am still adjusting to the various aromas the city emits - that heady bouquet of exhaust fumes, rotting garbage, murky canal waters, cigarette smoke and
miscellaneous foods.
Walking to the tube station each day is an all-encompassing olfactory experience that I have come to accept as part of an inevitable compromise for living in what is arguably the world's greatest city. 
You can imagine my delight, then, on those rare occasions that I catch a whiff of something ever so slightly pleasant, be it cherry blossoms in April, just-baked sourdough, freshly cut grass or - better yet - a man of fine taste (preferably handsome and well-dressed) who has evidently just spritzed himself with something captivating. 
It is for this reason that I am so grateful for Floris London, who have been providing these moments of delightfully scented respite to the inhabitants of London and beyond since 1730. As England's oldest family-run fragrance house, the label boasts a rich heritage. It all began when Juan Famenias Floris and his wife Elizabeth began selling perfume, combs and shaving products from a small shop on Jermyn Street in London's St James, which remains the heart of the business today. Since their establishment, they have received multiple royal warrants, including ones from Queen Elizabeth II and Prince Charles.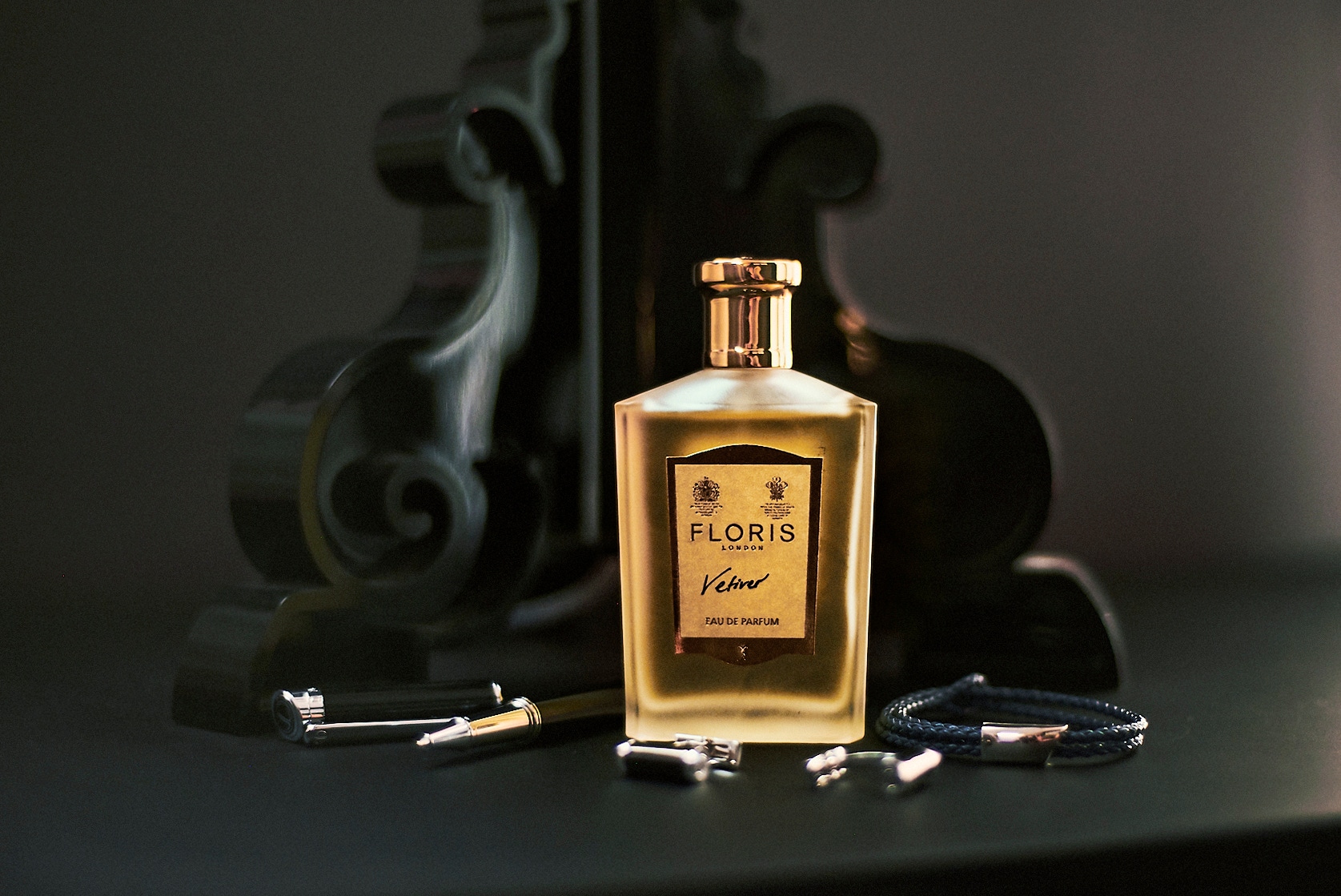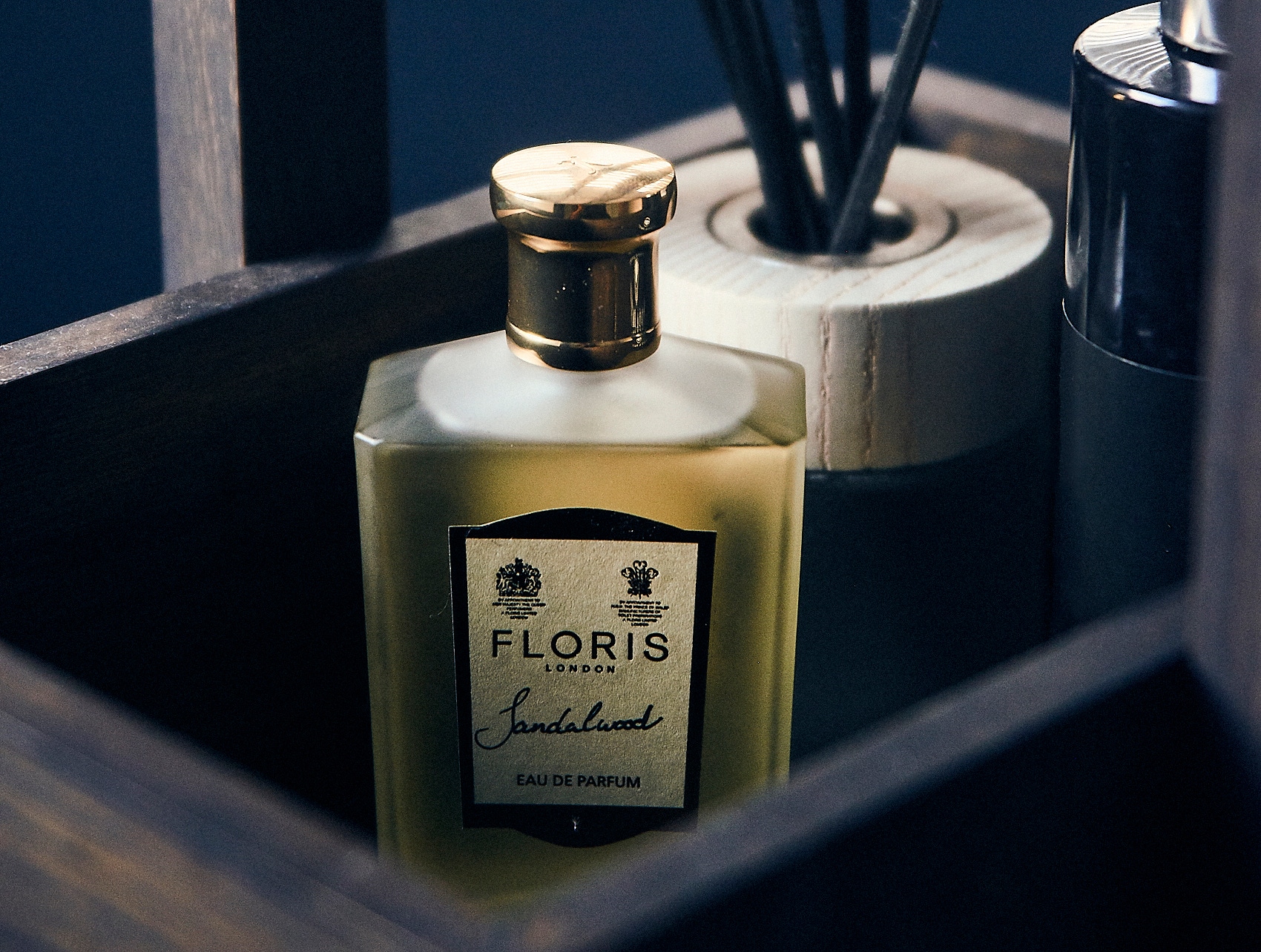 Aside from Her Majesty and His Highness, devotees of Floris London over the years have included Sir Winston Churchill, Mary Shelley, Oscar Wilde, Ian Fleming and Florence Nightingale, who wrote to James Floris in 1863 thanking him for his "beautiful sweet-smelling nosegays". If I'm retching at the stench of London's streets now, I can only imagine the redolence Ms Nightingale was subject to almost two centuries ago, so her gratitude is no surprise. 
With each bottle of Floris London fragrance comes a veritable slice of British history, so we're honoured to partner with the esteemed label to exclusively launch two eau de parfums - Vetiver and Sandalwood - available to purchase on
The Rake
for a limited time only. Handpoured in the Floris London boutique at 89 Jermyn Street, the characterful scents are perfect for these winter months, thanks to woody notes and warm spices. 
Vetiver,
originally introduced into the Floris collection in 1873, takes inspiration from the exotic aromas, rich colours and heady energy of India. The hints of bergamot and lemon lift distinctive notes of vetiver from a heart of cinnamon, clove, frankincense, leather and geranium, whilst the long-lasting base accord features deep amber, patchouli and sandalwood. Said to have been a favourite of Laurence Olivier, it is a classic woody and aromatic scent that, in these dark, chilly months, transports its wearer to another time and place. 
Another icon of Floris' collection to be launched exclusively on The Rake is Sandalwood, created in 1870 and also inspired by the vibrancy of India but slightly more intense and earthy than the Vetiver - making it ideal for nighttime. Using the
finest sandalwood oil from Mysore, the fragrance is layered with bergamot, rose, cardamom and black pepper, with orris and star anise in the heart, leading to earthy patchouli and musk to complement the smoothness of sandalwood. Fans of the seductive scent have included
Floris family member James Bodenham in the late 1800s and Noël Coward, who references Floris in his play
Hay Fever
(1925).  
Complex and captivating, the scents have endured over almost 150 years as classics for a reason. Whether you opt for Vetiver or Sandalwood - or choose both, to alternate between day and night - you can be guaranteed to be the object of many a grateful head-turn, mine included.