Undandy: Getting Personal
Portuguese footwear label Undandy is championing individuality by placing the shoe designing process into the hands of its customers...
As anyone who has ever slipped their foot into a bespoke shoe will testify, it is an entirely different experience to that of trying on a standard shoe crafted from a standard last, an unsurprising revelation, you'll agree. And yet even if one is the same size shoe as the next guy, the variance in foot dimensions can be vast, begging the question why one would ever buy anything other than bespoke shoes? Well, that question is simple to answer: cost. Bespoke shoes are prohibitively, eye-wateringly expensive, while also taking a respective eternity to craft. They are then, for this reason, perhaps the ultimate expression of luxury in a man's wardrobe. The point is that shoes are an extremely personal part of a man's projection of himself. If bespoke isn't an option, then having the ability to personalise your shoes never has been either. Instead, one is left to the whims of shoe designers who very often follow the same contemporaneous trends, which leaves little room for individuality to shine through. This is where
Undandy
comes in. Undandys are proudly handcrafted in a third-generation shoe workshop in São João da Madeira, often referred to as the shoe capital of Portugal, leveraging the knowledge and experience of shoemakers who have been honing their craft for over 40 years. Undandy effectively hands the creative process back to the client with a completely immersive online platform that allows one to change, tweak and personalise virtually every design element of the shoe. Classic with a twist? Sneakers that baulk the chunky trend? Loafers in leathers that others would shy from? Easily done through a simple-to-navigate online process.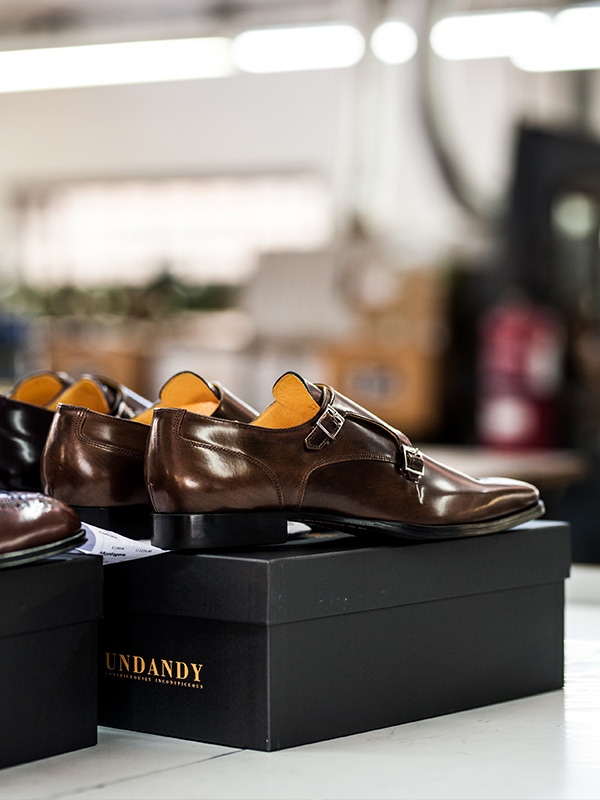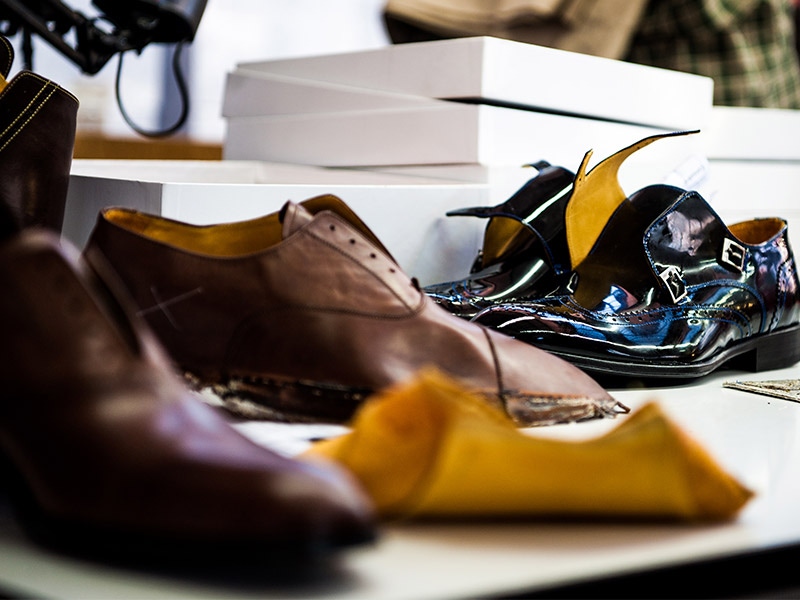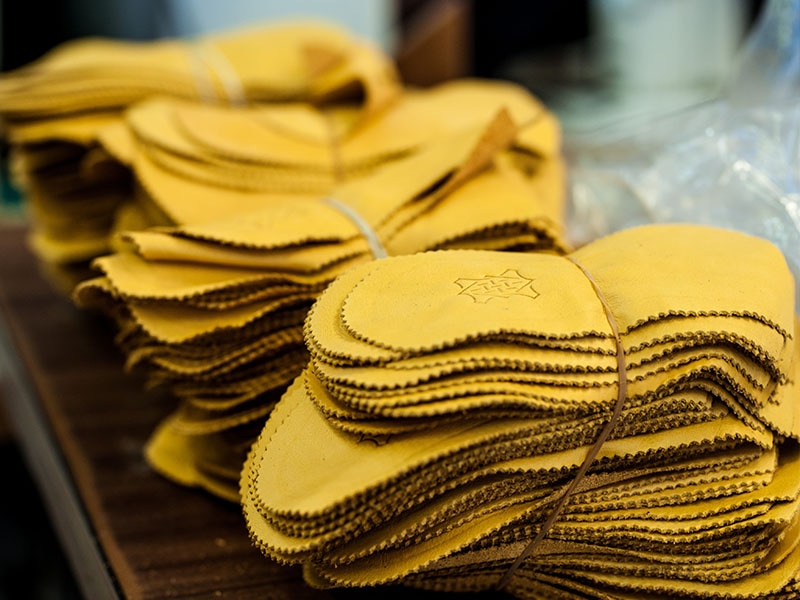 You can also be guaranteed the highest quality of leathers thanks to a chap called Paulo, who has over thirty years of expertise in leather classification and grading. With over 50 colours available in Undandy's leathers and fabrics, from matt to patent, canvas to suede, one can truly take the role of shoe designer, whether it's a pair of loafers, monks, Oxfords, Derbys... you name it.  As soon as you have designed and ordered your shoe, the order is processed and the different materials are gathered in the Madeira workshop, according to the specifications of the customisation. The fabrics are then hand cut using the specific Undandy shoe model and style, ready for the next stage of cutting. The secondary stage of process requires a great level of expertise to fulfil Undandy's uncompromising demand for quality, but fulfil it they do. Head pattern cutter Mario creates the pattern for each pair of shoes, deciphering the specific instructions for the seamstresses to follow. Once the pattern is carefully created, the first shoe passes to Maria Julia, Undandy's head seamstress who has been sewing shoes for 45 years, before finally being passed to the other seamstresses who work on finishing your design. When you factor that this whole process, from submitting your design and ordering your shoes, takes only 14 days, compared to the months it takes for a bespoke design to be created, one can see the great value Undandy offers (consider that Undandy's pricing structure is more competitive than any high-level highstreet option and by some margin due the comparatively low overheads). Yes, they are not bespoke shoes, but they are an opportunity to express your own personal style nuances through a very high-level shoemaking process, and for us, that looks like one very good step in the right direction. Undandy are supported by Compete2020, Portugal 2020 and the European Union.