Understated Elegance: The Anthology
The Anthology's motto is 'to unlearn and learn from classic aesthetics.' It is an ongoing commitment to bring a modern twist to old-world tailoring', and something they have been quietly achieving since their inception. We are delighted to welcome them into our e-commerce fold.
The Anthology have been quietly going about their business, specialising in bespoke tailoring and leisurewear with a focus on modernity and originality. Akin to wearable art, there's something quite poetic in the way they create their garments, and in turn, build on their reputation as a steadfast and high-quality brand. In order to really get an understanding of everything the house represents, you need only meet the founders, Andy Chong and Buzz Tang. Elegant in style and considered in manner, they carry themselves with a graceful elan and the brand aptly follows suit. There's no need reading a 1000-word press release to know about The Anthology — you simply have to look at the clothes they're wearing.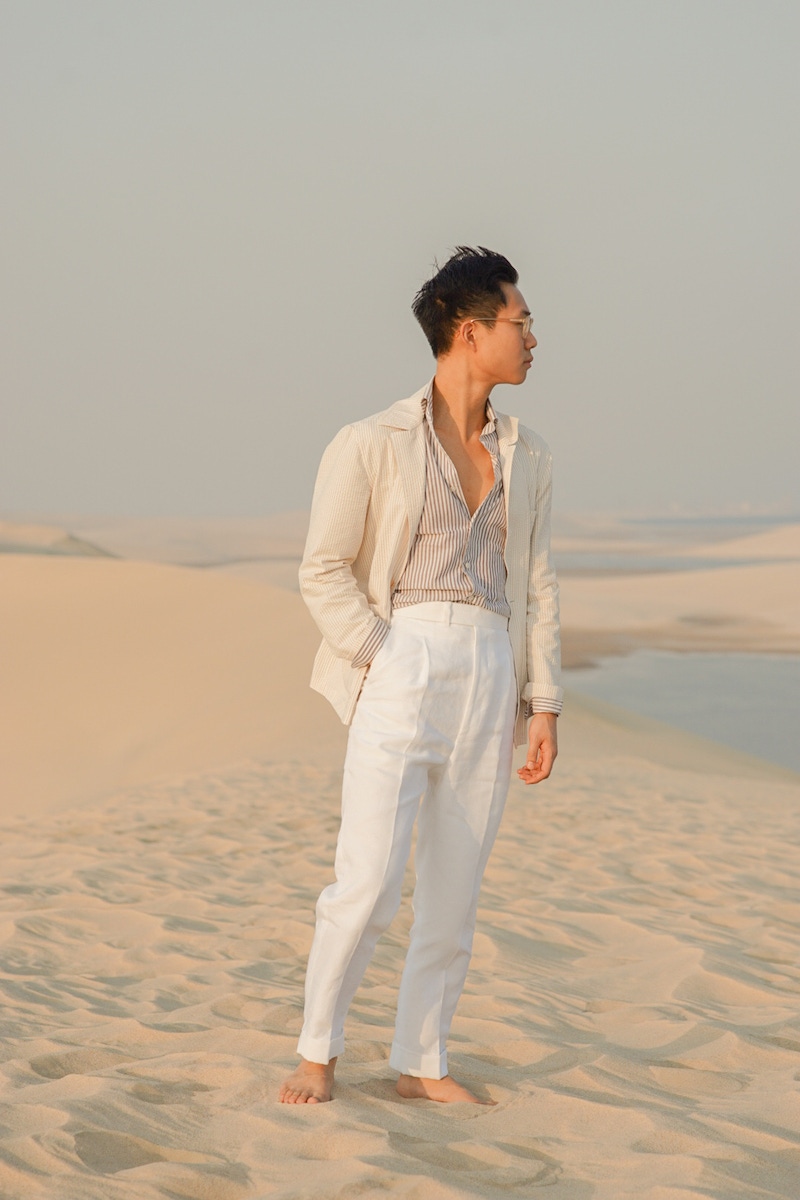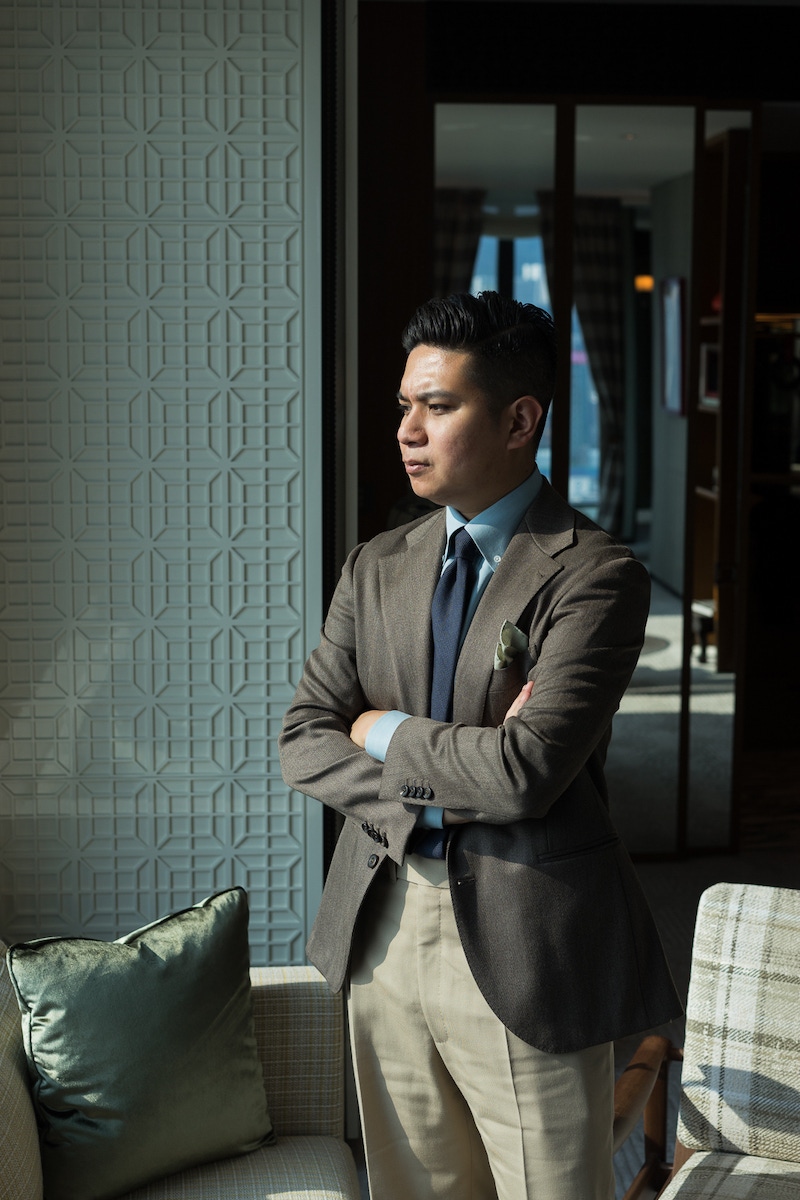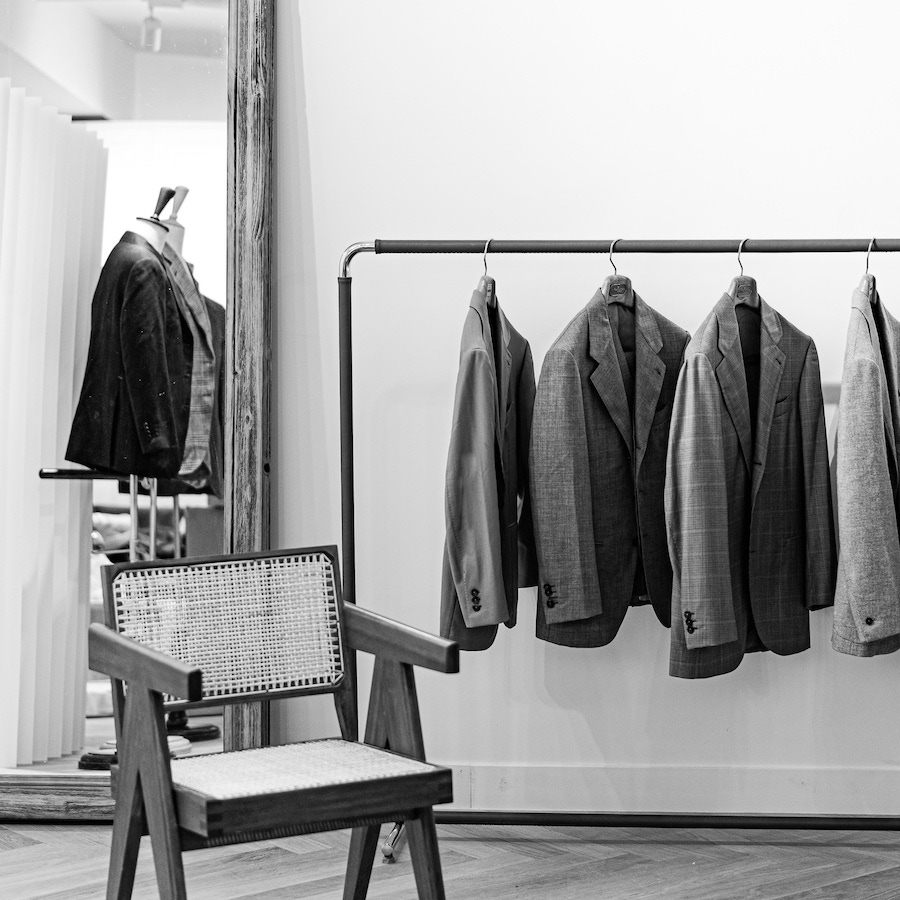 The ability to immediately spot a signature style is no mean feat - just ask Cifonelli or Edward Sexton. Michael Hill and Mark Cho's respective expertise and sartorial know-how helped Drake's develop its core style, whilst ivy league was grabbed by the oars by Jack Carlson's Rowing Blazers. The point is, as a craftsperson, you want to be noticed for creating something that has substance in order to build legacy, reputation and heritage. With The Anthology's Lazyman Jacket, which we're proud to offer on TheRake.com, they have achieved just that. The Lazyman Jacket is their signature piece: an unconstructed jacket made for the modern man, designed to be worn just as your normal sport jacket, featuring a 3-roll-2 button fastening, chest and hip patch pockets, rollable sleeves and adjustable side tabs at the back. Perfect for summer, the jacket comes in a white and tan striped seersucker which beautifully emulates Riviera style, whilst the navy bouclé has a certain rakish charm and is also extremely versatile. On the creation of this signature piece, as well as their tailoring on the whole, Tang explains, "with the decline in formality in modern-day work culture, we believe there is a need to adapt to something softer, lighter and, in essence, more comfortable than something that is unnecessarily bulky and constrictive — hence, our modern interpretation of menswear tailoring."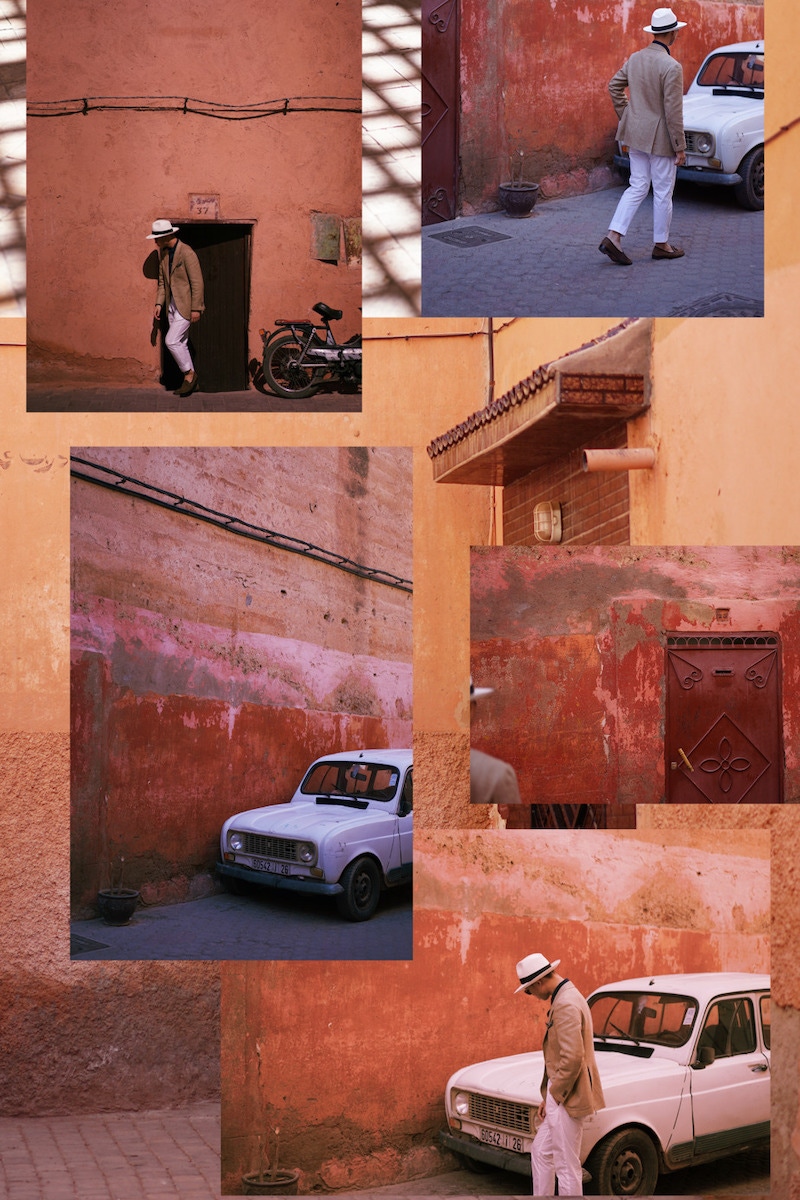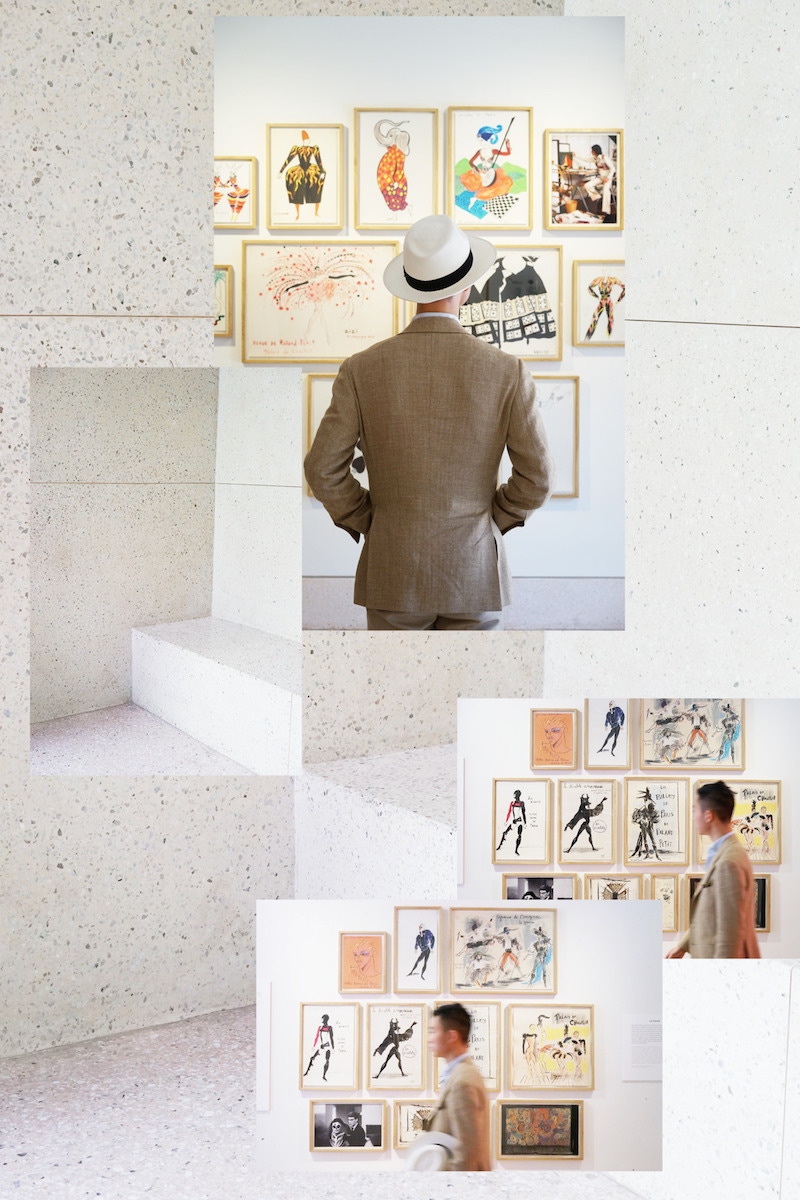 A stickler for detail, Tang's fine appreciation of fabrics and clothing could be explained by his classical training in violin and piano, as well as the hours spent appreciating the art galleries around him whilst growing up. Spending time as a fabric merchant on Savile Row, as well as being a London College of Fashion student, may have been contributing factors, also. This detail is best showcased in their assortment of knitted supima cotton shirts — available on TheRake.com in colours including rust orange, caramel, ecru, mustard and navy. Whilst these colours may vary, and though the ideal of the t-shirt is that of a casual nature, they are incredibly versatile and work well under casual tailoring, as well as with jeans and trainers. Their interpretation of the t-shirt is inspired by 1950s sportswear, combining contemporary and high vintage. It has a higher neck, ribbed sleeve and collar, shorter body and longer ribbed hem. The proportions allows the t-shirt to hug around your trouser's waistband without going too long or needing to be tucked in — maintaining good overall proportions even when paired with mid- to high-rise trousers and sports jackets. Those that have come across the brand, as well as its founders, will no doubt be aware of their desire to promote Asian craftsmanship. However, with the inception of the brand, comes their desire to change and promote a healthier approach to consumerism. In an interview with Gurj Sohanpal, Tang says, "as a style purveyor, I am certainly not against the culture of consumption because that's what keeps businesses moving. However, a more cultivated mindset would be nice and I hope in the future customers will be more well-informed about quality and longevity." The beauty of owning a garment made by The Anthology, therefore, is in its ability to last. Beautifully crafted, timeless in style and of a quality you're not likely to find elsewhere, it's a brand that truly values the importance of time to create clothing that matters.