Undressed: A Brief History of Underwear
The V&A illustrates the story of underwear design from the 18th century to the present day, considering the sensory and the fashionable whilst exploring the enhancing effects on the body.
Undressed: A Brief History of Underwear exhibits more than 200 examples of underwear for men and women, highlighting the enduring themes of innovation and luxury, from the custom-made, such as a rare 18th century corsets and crinolin to pieces by designers including Agent Provocateur, La Perla, Mr Pearl and Paul Smith. The exhibition explores the relationship between underwear and fashion, notions of the ideal body, and the ways that cut, fit, fabric and decoration can reveal issues of gender, sex and morality. An in-depth discussion about the tempting nature of underwear takes place through exhibits ranging from a vivid pink silk 1890s corset, to 1930s bias cut nightwear, contemporary pieces by Cadolle, Fifi Chachnil and Agent Provocateur, and an exquisite negligée by Carine Gilson, like that worn by actress Bérénice Marlohe in 'Skyfall'. All illustrate that the choice of underwear for the bedroom remains intrinsically personal, and has throughout the centuries. Undressed also explores the vigorous debate on the pros and cons of corsetry; a restrictive 1890s whalebone and cotton corset with a waist under 19 inches is displayed alongside x-rays and illustrations revealing the dramatic impact on the body of wearing such a garment. Conversely, corsets were also recommended to improve medical conditions and posture.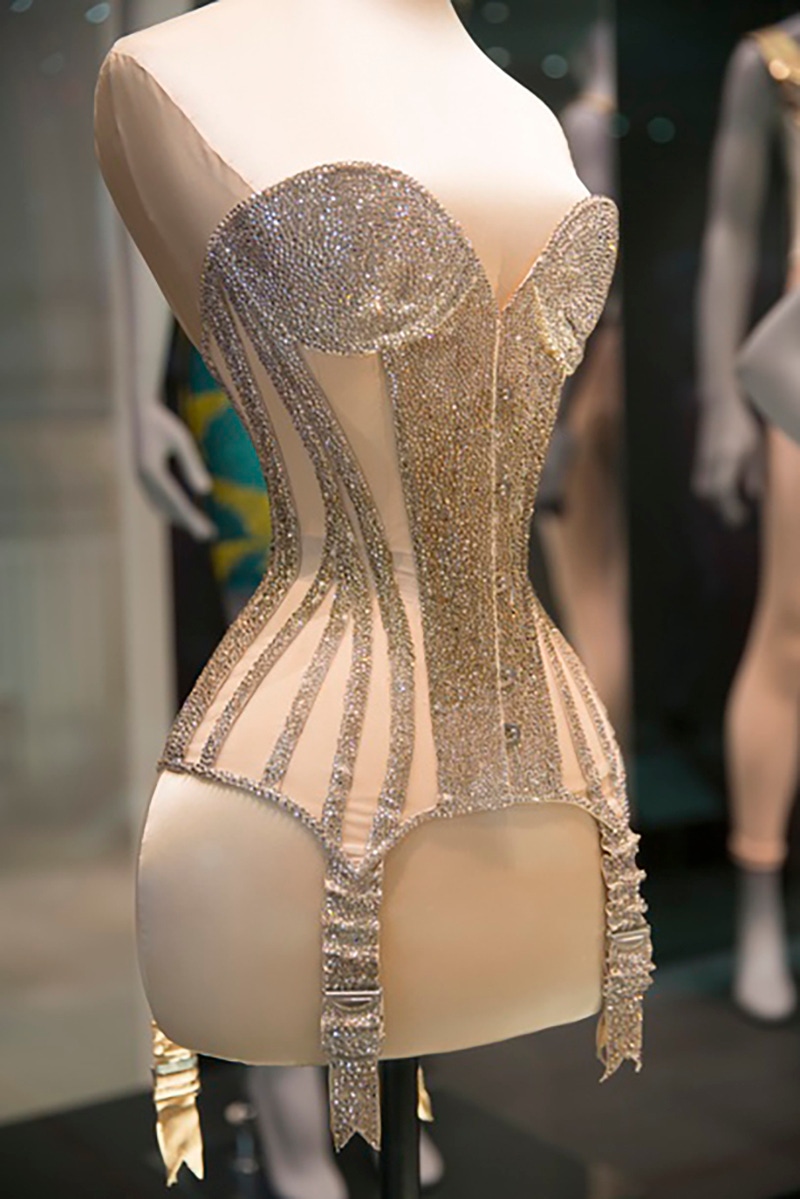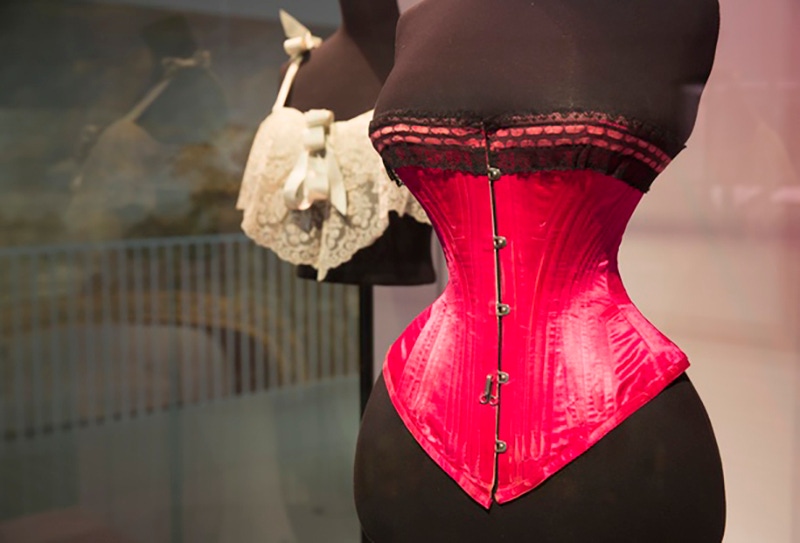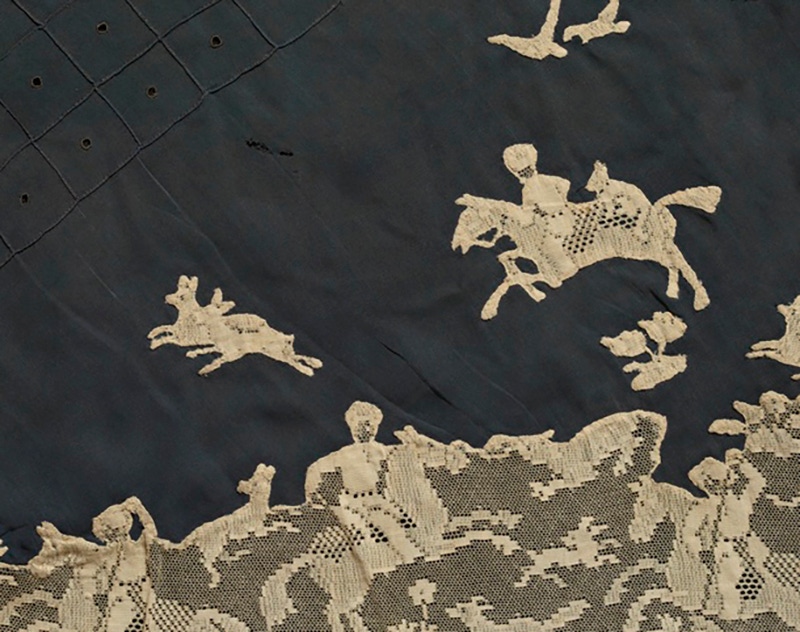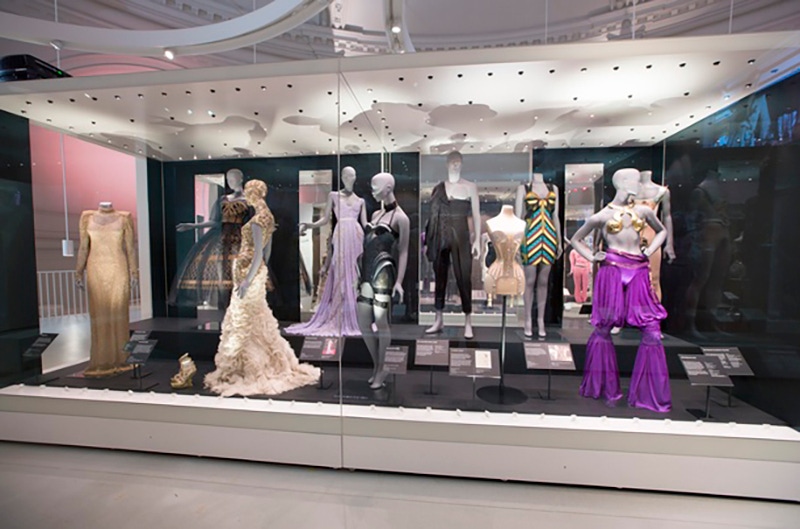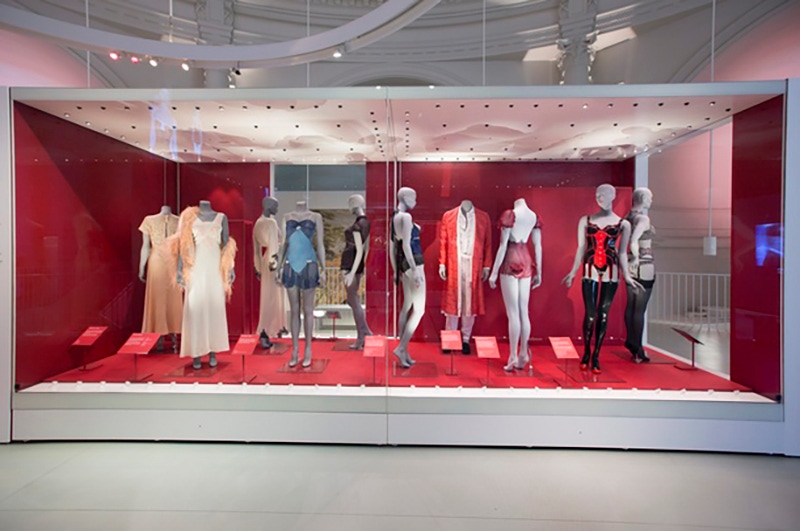 Other garments devised to lift, separate or exaggerate parts of the anatomy and to provide a structure for the fashionable shape of the day are exhibited including rare 18th-century hoops alongside crinolines and bustles. Some were designed in response to consumer demands for more practical undergarments which did not compromise movement, such as an ingenious collapsing bustle, are presented alongside its original advertising materials. The use of underwear to add volume to the body in other contexts are shown through displays of men's briefs by aussieBum from 2015, designed to enhance the genitals. The exhibition also demonstrates how underclothes and nightclothes morphed into lounge wear over time; dressing gowns were transformed into informal garments for home entertaining such as tea and hostess gowns. Highlights include an 1840s man's dressing gown, a silk evening dress by Paul Poiret from 1911 which anticipated the chemise dress of the 1920s, a 1970s kaftan for home entertaining, a chic 1930s jump suit by the London fashion house Baroque and embroidered lounge pyjamas from the 1920s. Many designers are fascinated by the relationship between underwear and outerwear, and underwear and the body. Garments on display will show how designers have challenged accepted ideas about private and public, gender, sex and nudity. Underwear is by definition worn beneath other clothes - while shirts, chemises and petticoats were sometimes partially revealed before the 20th century to indicate quality and the wealth of the owner, todays social and cultural revolution usually means anything goes.