Update Your Summer Shirting With Exclusive Thomas Mason Cloth
In collaboration with Thomas Mason, The Rake is pleased to now offer five exclusive options of shirting cloth. Woven in Italy, they can be easily bespoken at a shirtmaker of your choice just in time for summer.
The story of Thomas Mason, one of the world's leading cloth merchants, starts in Leeds, England, during the midst of the industrial revolution in 1796. This area of the north of England has long been tightly woven in with the production of cloth and since then, it's never stopped nor changed. For obvious reasons, Thomas Mason has always been a firm favourite among tailoring houses in the West End of London and in 1992, the mill was acquired by the cotton behemoth group, Albini. The production was therefore moved to Bergamo, Italy but thanks to its parent company and powers of innovation and advances in technology, Thomas Mason continues to evolve and still to this day weaves some of the finest cottons in the world.
Exclusively to The Rake, Thomas Mason has produced five designs in single measures that can be bespoken at a shirtmaker of your choice (and naturally, we suggest Turnbull & Asser). This capsule collection serves a dual purpose: a tribute to the vast historical archive of Thomas Mason, which is a treasure composed of over 700 volumes; moreover, to further enhance some of the iconic products of the brand. A fine touch is that the cloths have a special 'Thomas Mason Icon' selvedge, which is for your eyes and your eyes only.
A creative journey begins this season with the rediscovery of five designs, all which are colourful and vibrant and have been clearly inspired by the legendary style of Jermyn Street. In terms of availability, each fabric has been produced in a limited run of 200 metres and we will keep it that way but they come with the "Thomas Mason Icon" selvedge. If there was ever a selection of cloths that are absolutely perfect for summer commissions, it's this bunch. For details on Thomas Mason's recommendations for shirtmakers around the world, scroll to the bottom of the article.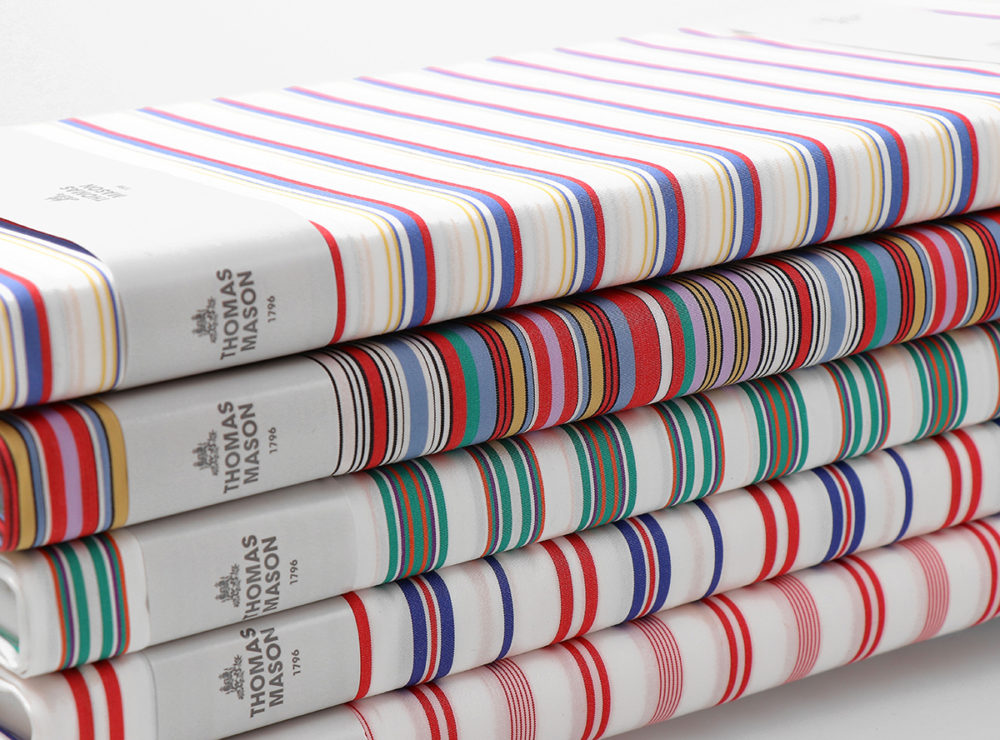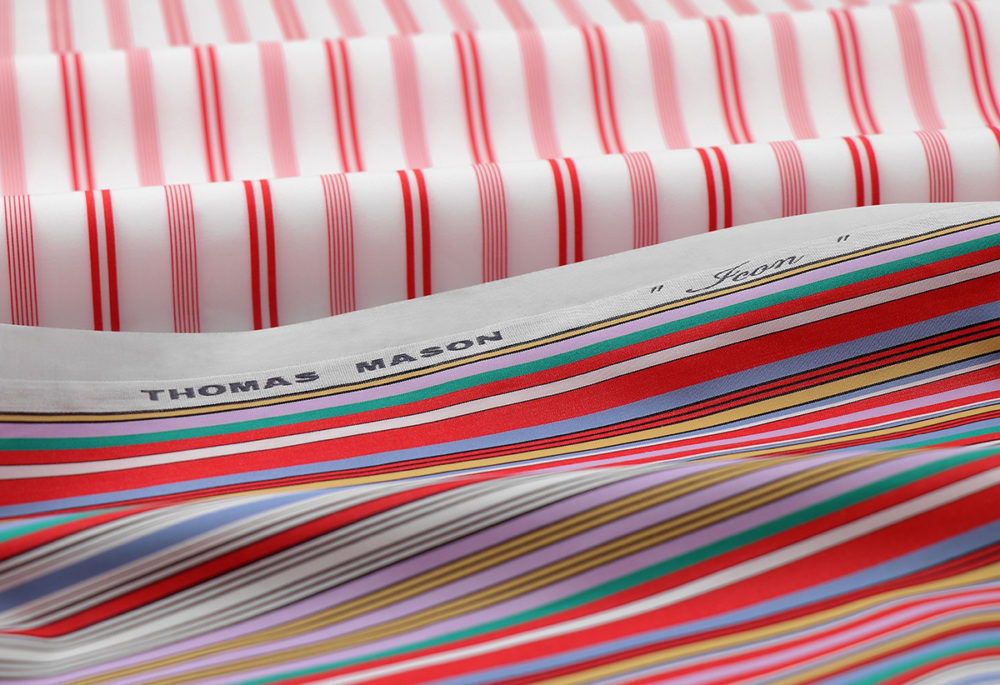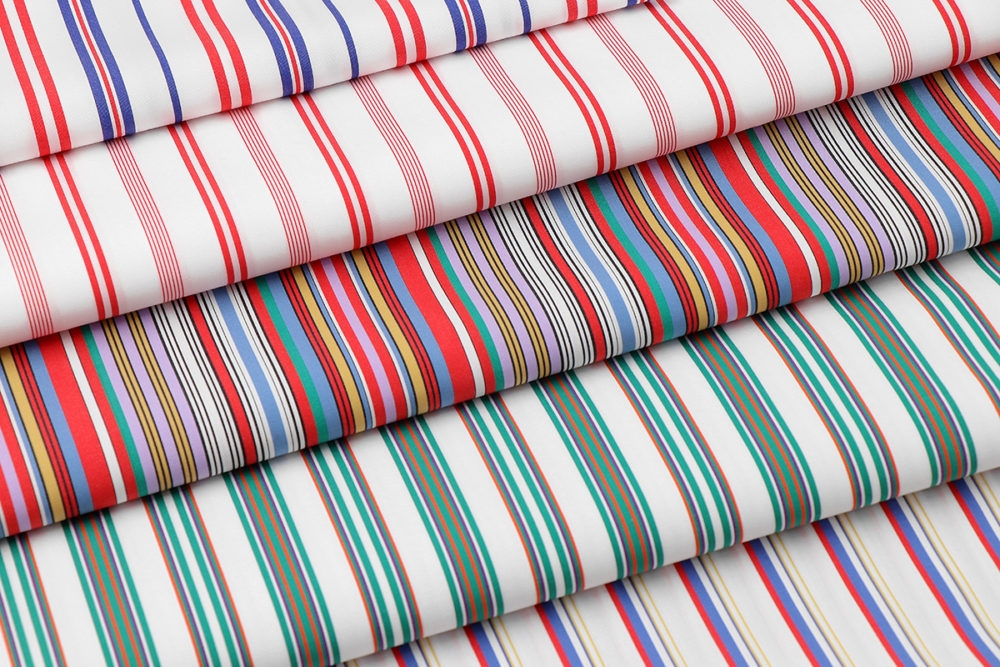 Thomas Mason's shirtmaking recommendations:
ANTO - Los Angeles, California, USA
ASCOT CHANG - Hong Kong, China 
ATELIER FASAN - Berlin, Germany
CAMISERIA BURGOS - Madrid, Spain
CRANE BROTHERS - Auckland, New Zealand
DANIEL LEVY - Paris, France
DELLA SORTE - Rome, Italy
HAMILTON SHIRTS - Houston, Texas, USA 
ISETAN-MITSUKOSHI - Tokyo, Japan
LA CHEMISE BLANC - Barcelona, Spain 
LALA DULY - Bangkok, Thailand
MARCO MIRELLI - Bratislava, Slovakia
RAVIZZA - Milan, Italy
ROSSI - Singapore
RUBINACCI - Naples, Italy
SIMONE ABBARCHI - Florence, Italy 
TURNBULL & ASSER - London, UK
VENTURINI - Vienna, Austria