Valstar: A flight into the summer skies
Since 1911, Valstar has created beautiful outerwear that retains a timeless aesthetic. In their latest drop you have multiple Valstarinos in different fabrics, and whichever one you choose you will marvel in a state of casual ease.
Founded in Milan, in 1911 Valstar is said to be the first company to produce raincoats in Italy. However, today the brand is better known for the Valstarino jacket. The Rake has offered some sumptuous versions of over the years, but this summer we have more than half a dozen iterations of the iconic flight jacket on TheRake.com to peruse over. The Valstarino, created in 1935, is a garment that boasts exquisite levels of craftsmanship, an uncompromising use of the finest skins and materials, plus a silhouette that, for 90 years, has remained thoroughly on-point. As a testament to the brand's expertise, it was recognised with Italian royal warrants, becoming the official supplier of HRH Princess of Savoy in 1939 and the Duke of Ancona in 1942.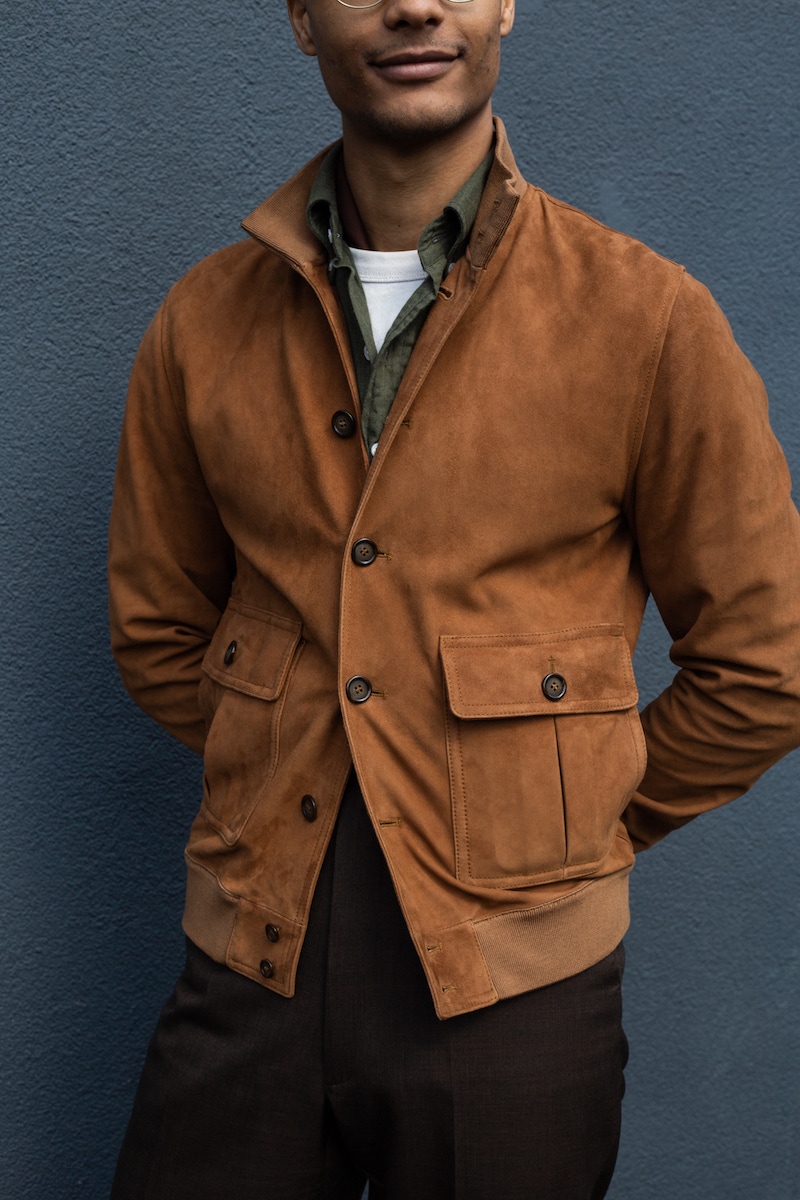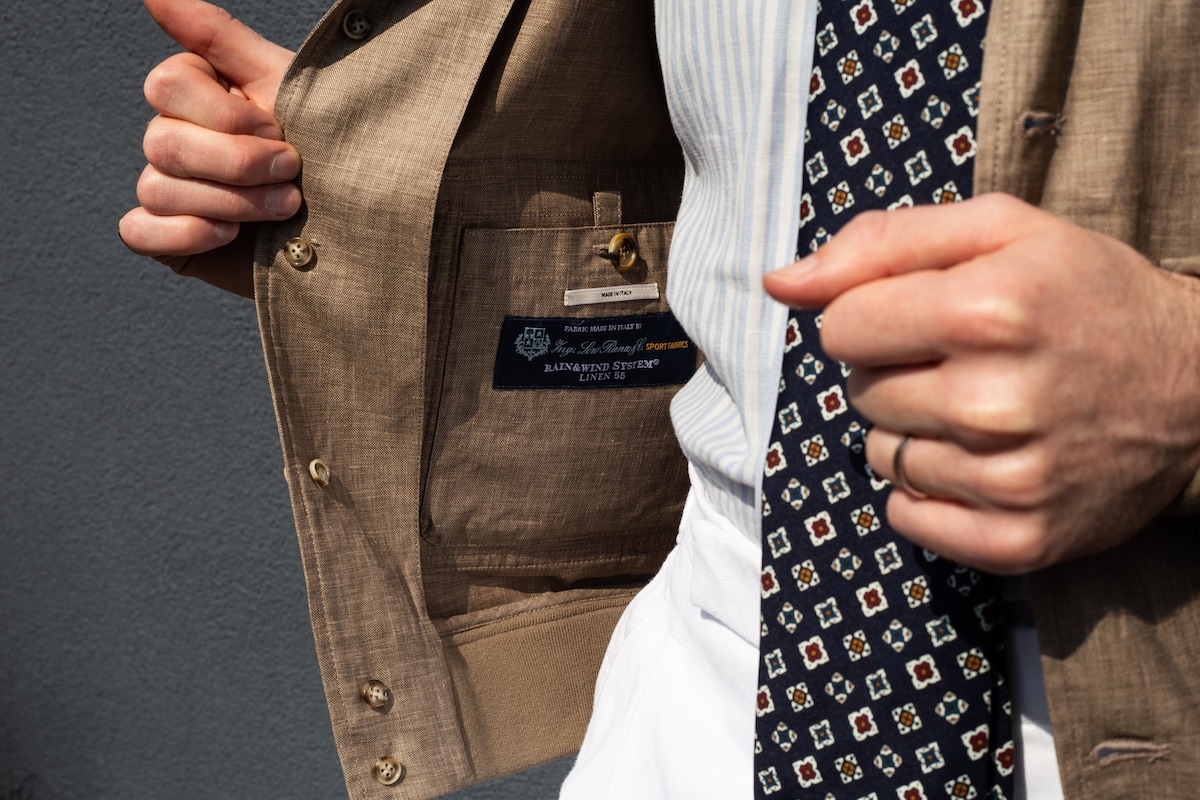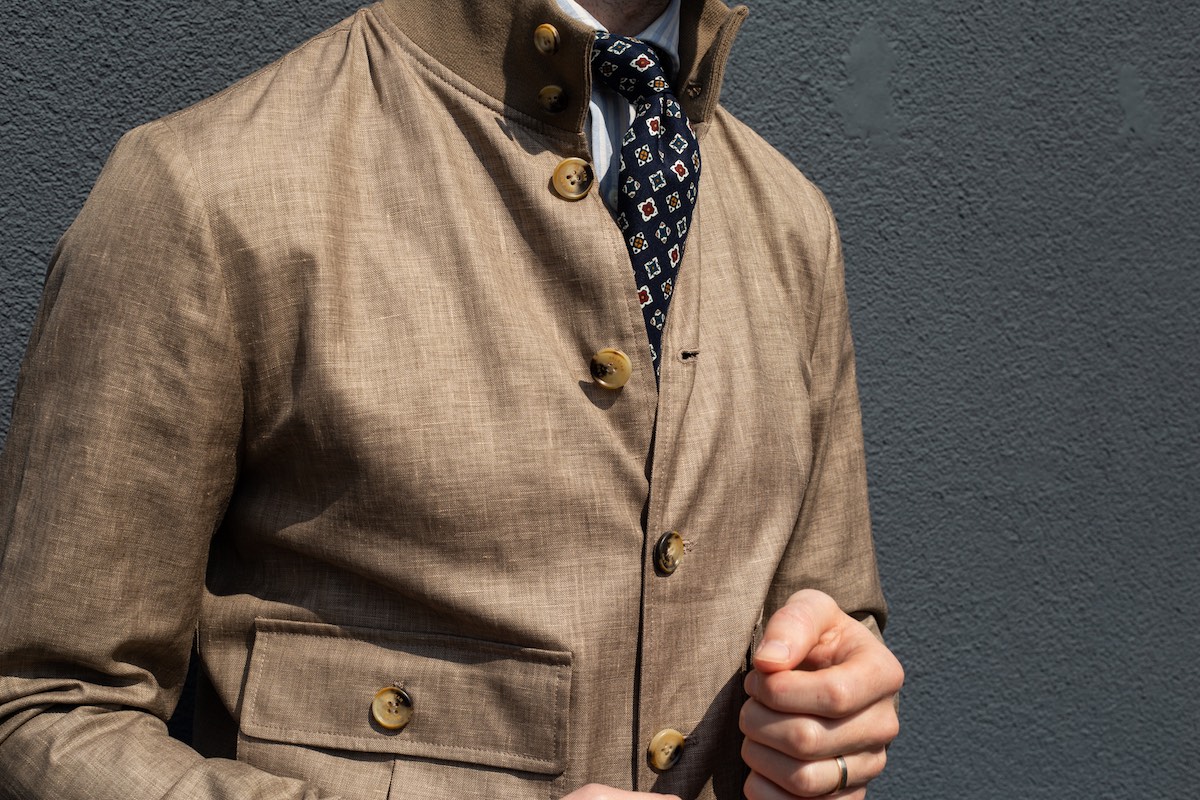 With four new versions in light suede and more in either a lightweight linen or cotton, these bomber jackets are quite possibly the most desirable casual jacketing options for this summer. The Valstarino jacket, or blouson, is an inveterate accoutrement in Italian wardrobes. In recent years, however, it has become increasingly popular and referenced worldwide. Loro Piana are the top when it comes to luxury fabrics. Valstar have teamed up with the inimitable Italian brand to produce a Valstarino in the most exquisite linen and wool blend cloth. In a repose grey shade, this jacket is supple and elegant, and is a fine layering option in the summer months. The unique aspect of Valstar jackets is that they pair seamlessly with white trousers, denim jeans and classic-cut trousers. As dress codes become more blurred, there is no harm in wearing a shirt, tie and suit trousers with the Valstarino as a suit jacket replacement.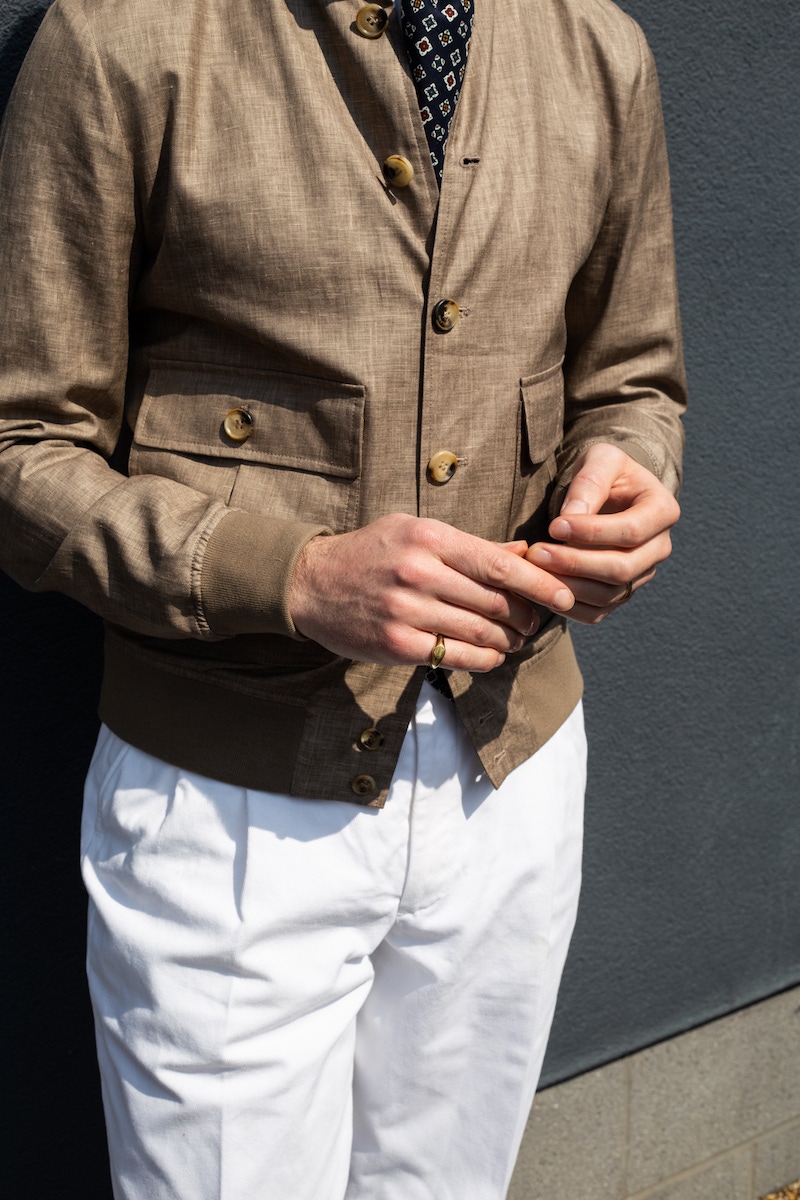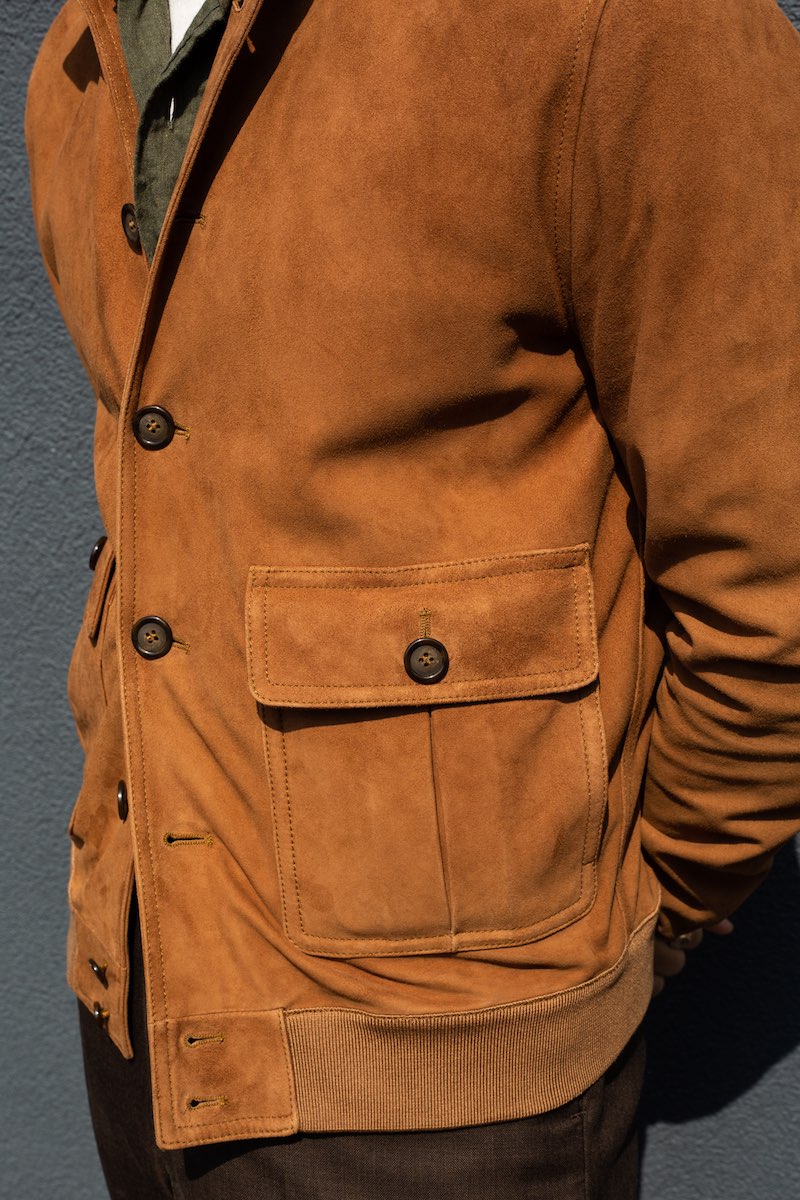 In today's world of globalisation which is the foil for mass production, ensuring the entire craft process remains in one country is no easy feat. But, since day one, Valstar has managed to do exactly that and its ateliers are based in the regions of Tuscany, Veneto and Milan, where craftspeople apply ancient techniques stemmed down from no less than three generations. With the crisp nature of the two front flap pockets, knitted cuffs, and stand-up collar, even someone not necessarily in sync with the technicalities of these details can see why each piece takes an artisan a full working day to put together. Five of the suede versions are unlined with colour options in blue, honey, light brown and trout grey. Due to their lightweight nature, you will have no trouble in sporting them in the heat.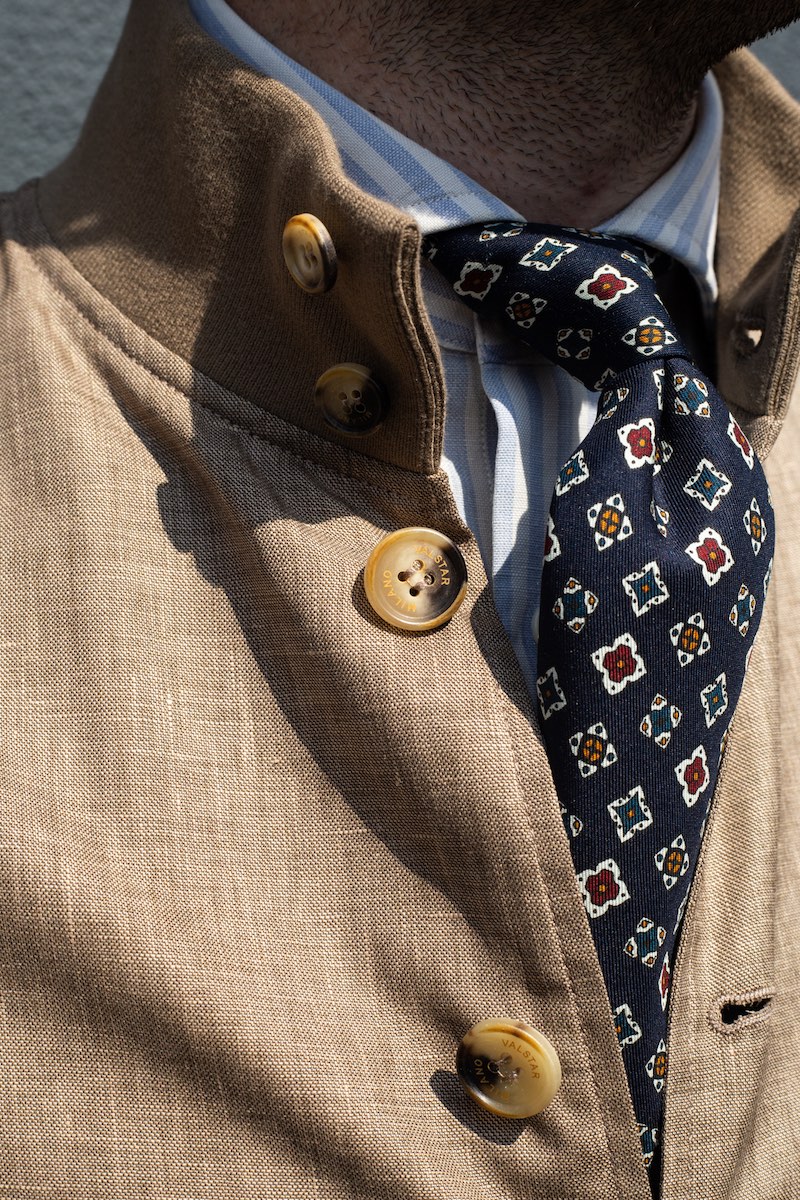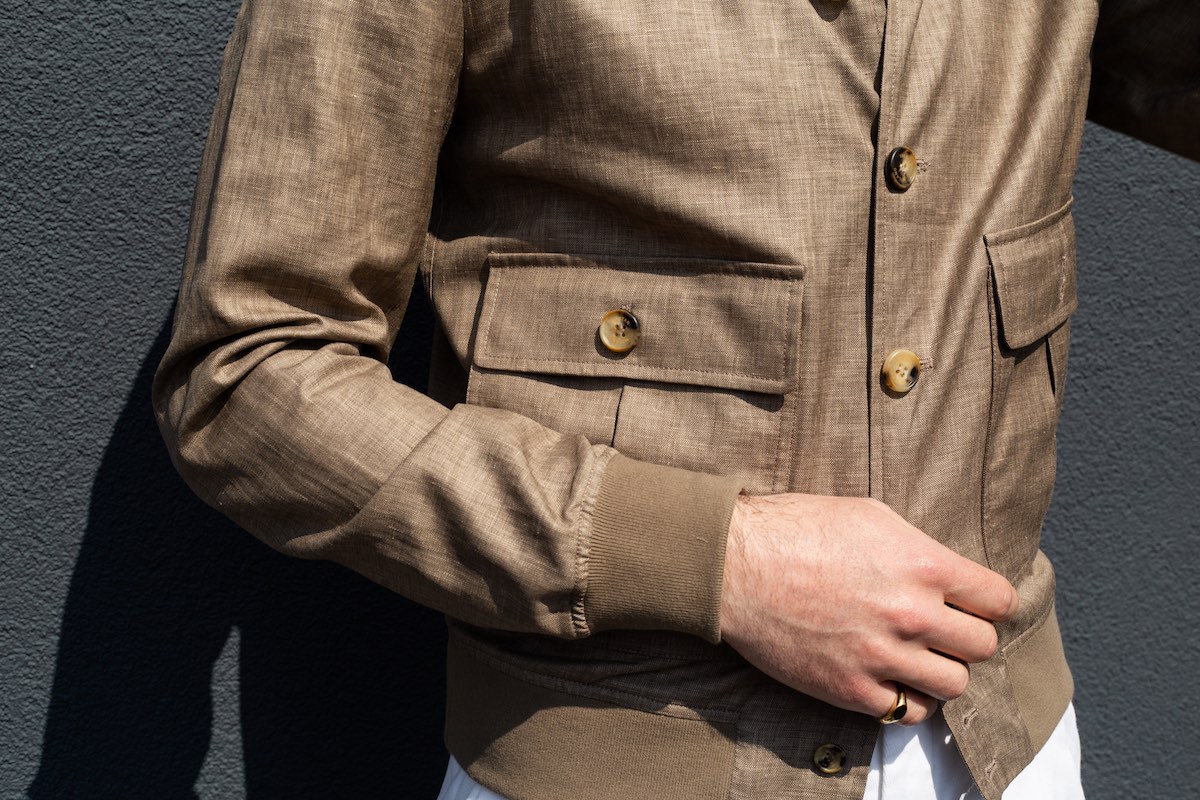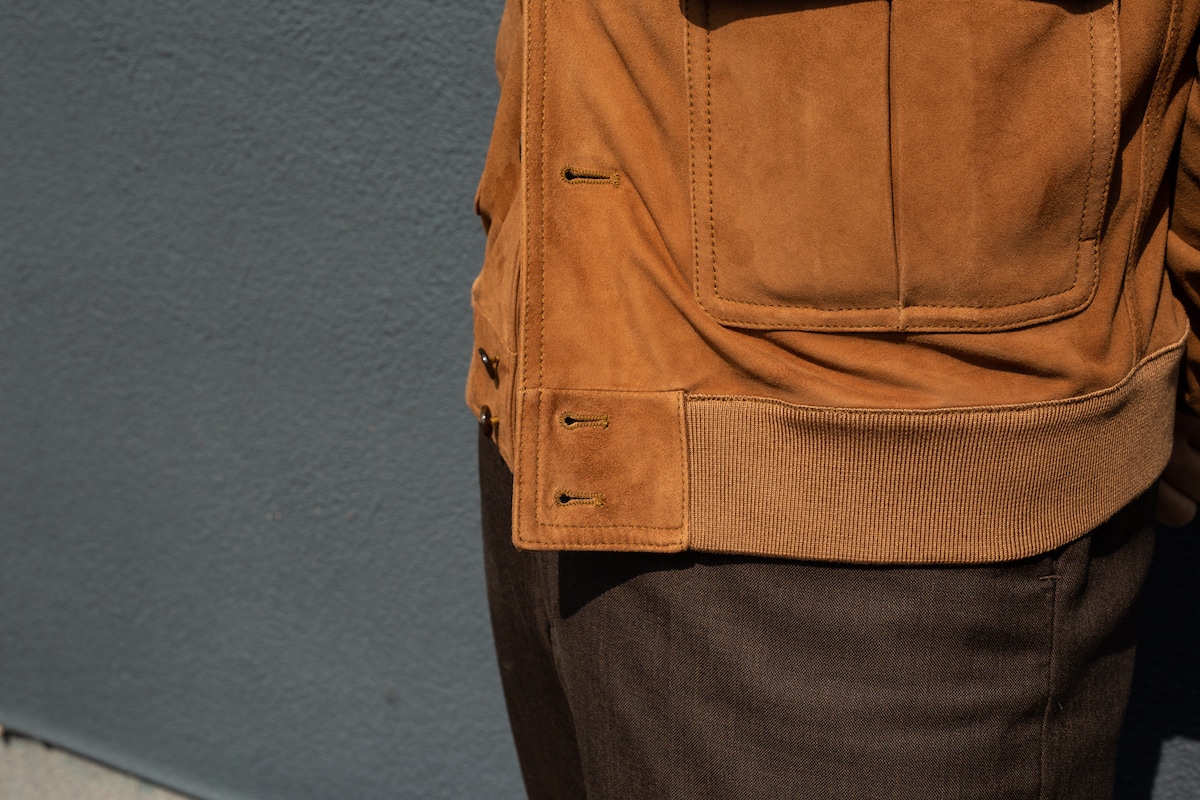 Italy, Wales, and northern England in the summer months seem to see frequent spates of rainfall. To bat away the inclement weather in these parts, Valstar have produced a light brown and green Alpaca wool houndstooth raincoat. Its material protrudes a stylish and beautiful texture, and while your heavy tweeds are hanging up, this elegant Italian raincoat, should be your port of call when the weather turns against you. There really is no doubt that the Valstarino and other models will become your go-to jacket this summer, as they also have the ability to mould into your body shape and mature well with time and regular use.