Valstar: Multifaceted Italian Jackets
Since 1911, Valstar has created beautiful outerwear that retains a timeless aesthetic. In their latest drop you have a choice of five Valstarino's and whichever one you choose you will marvel in a state of casual ease.
Founded in Milan, in 1911, Valstar 's acceleration into the noble kingdom of recognition for their military inspired jackets was akin to the speed of a Panavia Tornado jet in full flight. Originally a manufacturer of raincoats the brand found its calling in the mid-1930s, focusing on luxury leather flying and driving jackets for Italy's wealthy. Today the brand is better known for their Valstarino jacket, which The Rake is now proudly holding five new additions of. The Valstarino, created in 1935, is a garment that boasts exquisite levels of craftsmanship, an uncompromising use of the finest materials, plus a silhouette that, for over 90 years, has remained thoroughly on-point. As a testament to the brand's expertise, it was recognised with Italian royal warrants, becoming the official supplier of HRH Princess of Savoy in 1939 and the Duke of Ancona in 1942.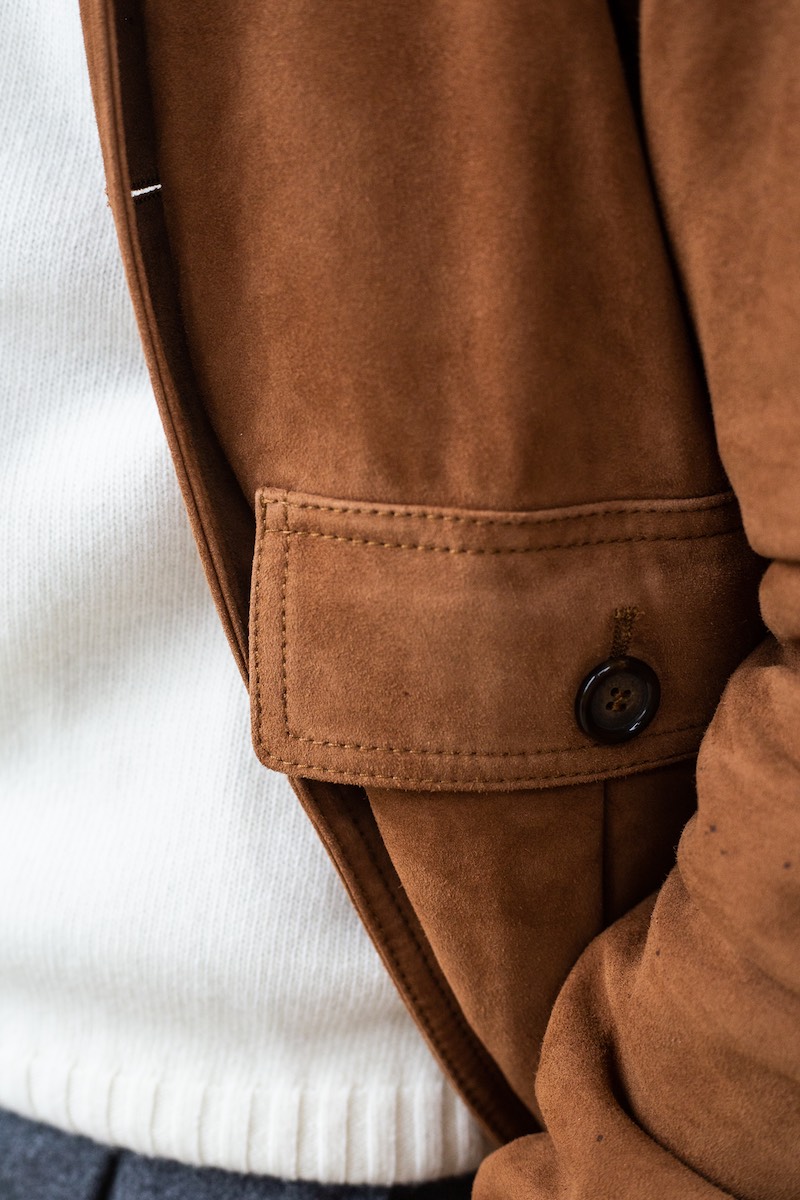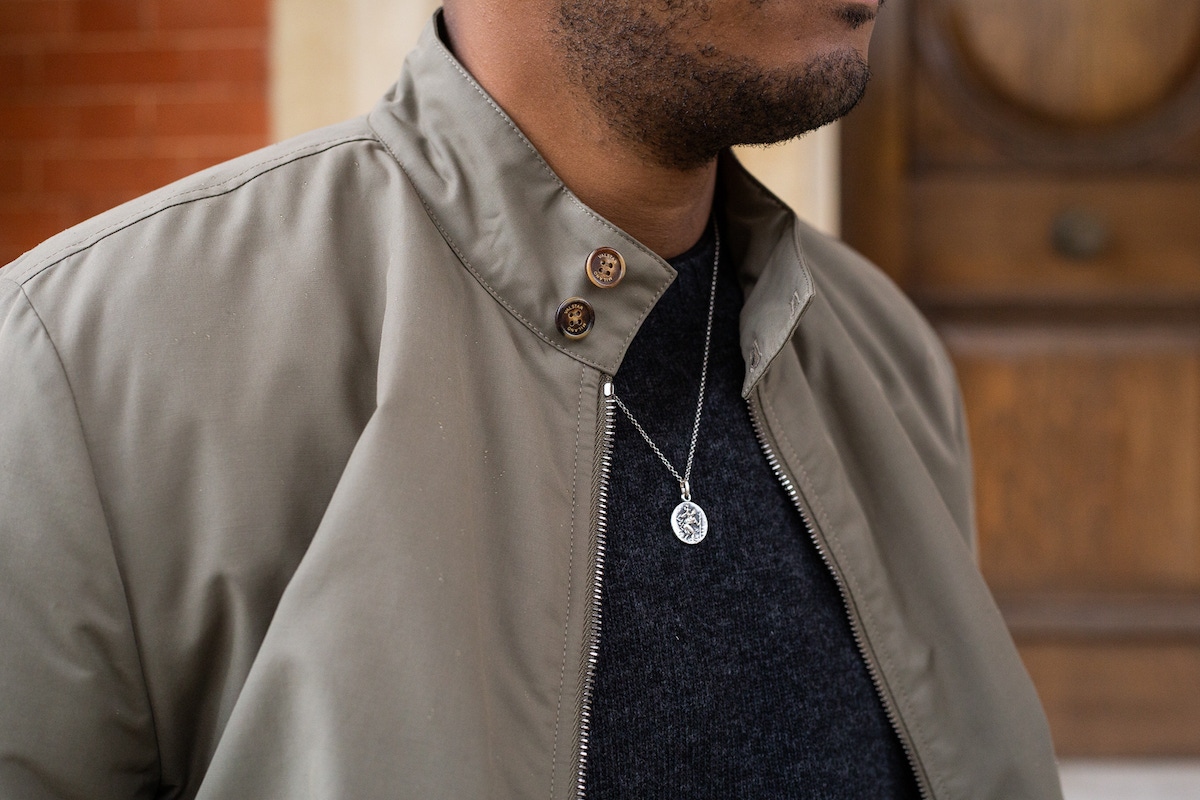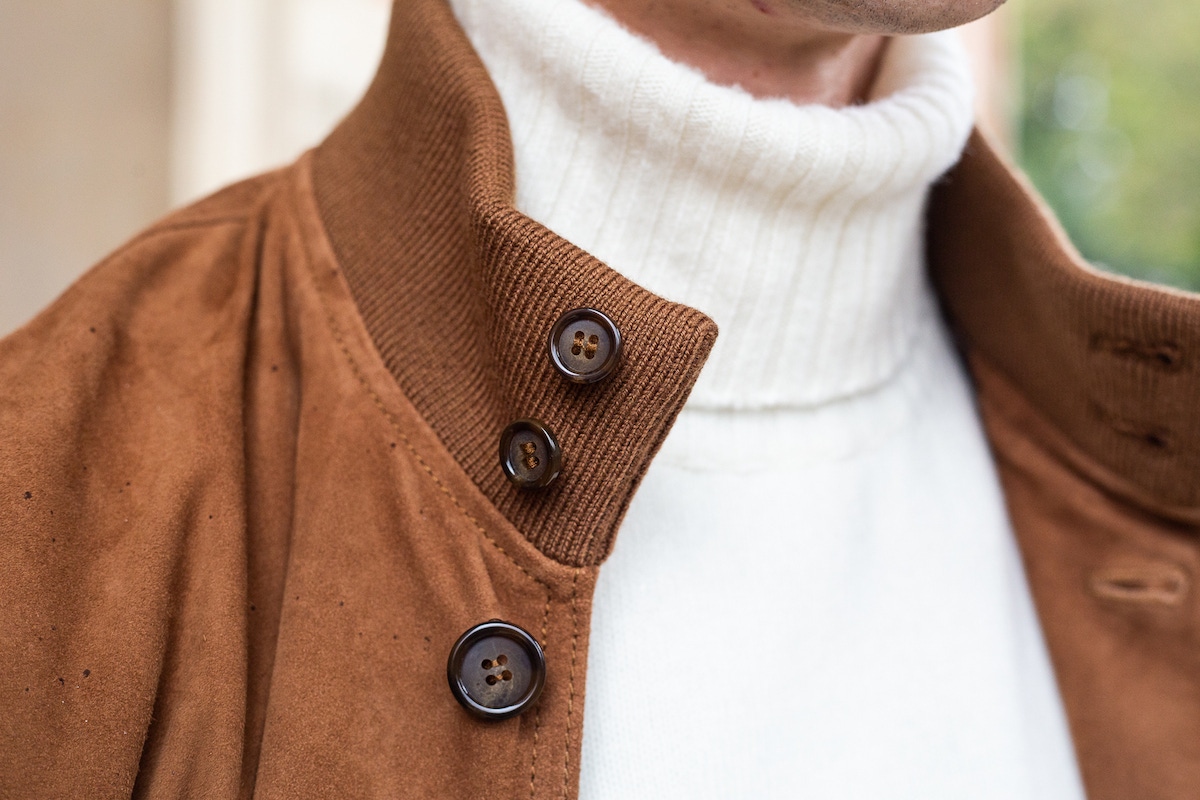 With four versions in light suede, there is one special alternative in a high-quality Nappa fabric. The Valstarino jacket, or blouson, is an inveterate accoutrement in Italian wardrobes. In recent years, however, it has become increasingly popular and referenced worldwide. This beautiful caffè-coloured iteration, albeit classic in style, will ensure onlookers are mesmerized by its sheer elegance. As the mercury drops in the heart of Europe, a lined jacket will be more appropriate and with this particular Valstarino, you'll certainly look in control of your style, whilst staying insulated. One of the best traits about the Valstarino is its adaptability in acting as the fulcrum of your look. Refined, louche and yet marvellously sophisticated, the Valstarino completes the relaxed informal appearance when worn with jeans or acts as an equally smart alternative to a suit jacket.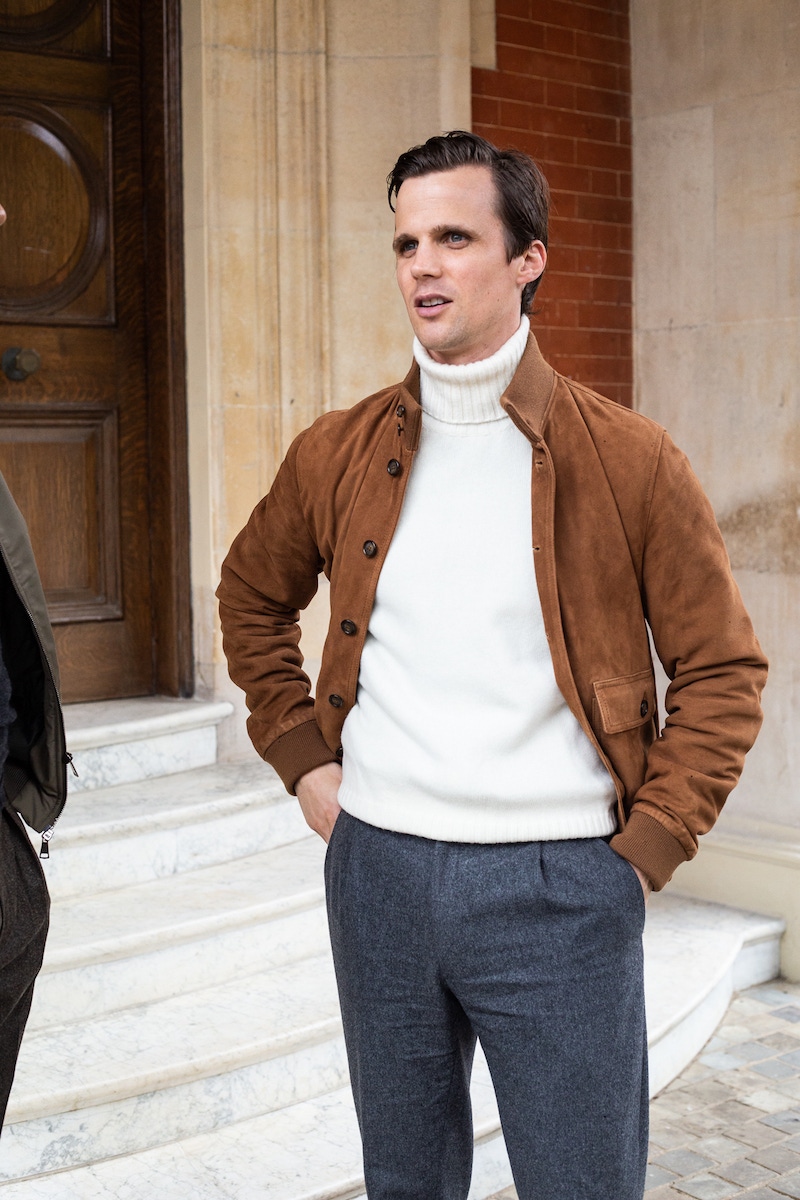 In today's world of globalisation which is the foil for mass production, ensuring the entire craft process remains in one country is no easy feat. But, since day one, Valstar has managed to do exactly that and its ateliers are based in the regions of Tuscany, Veneto and Milan, where craftspeople apply ancient techniques stemmed down from no less than three generations. With the crisp nature of the two front flap pockets, knitted cuffs, and stand-up collar, even someone not necessarily in sync with the technicalities of these details can see why each piece takes an artisan a full working day to put together. The suede versions are also lined, with colour options in tan, dark brown, dark blue and an autumnal muschio hue. Similar in silhouette to the Valstarino, the Coloniale zip jacket features a full zip fastening with ribbed hem, making it a great every day option, especially during the change of season. Its sporty and lightweight aesthetic encourages one to live fast in the jacket. Milan is a global capital of fashion and design, but for some reason, whenever you pitch up at Malpensa airport the heavens open. Perhaps it's why Valstar solely started off making raincoats. The brand have not discarded the raincoat and in a very apt manner the appropriately named Segale Milano raincoat is chic and lightweight to carry with you, for whenever those clouds do burst. There really is no doubt that the Valstarino and other models will become your go-to jacket this autumn/winter,as they also have the ability mould into your body shape and mature well with time and regular use.