Valstar's Very Versatile Valstarino
Don't let anybody tell you suede isn't versatile. Valstar's Valstarino jacket provides year-round style no matter where you are, and we'll prove it.
If you spent the summer in Italy's idyllic Lake Como this year, you may have noticed a gentleman flying, or parking, his ancient open-top seaplane. High up in the clouds, or sat atop the still water, surrounded by all those lavish villas and vibrant gardens, locals recognise him by the trusty Valstar Valstarino bomber jacket he wears, which he refuses to fly without. 'It's quite something to see', laughs Matteo Bozzalla, Valstar's charismatic brand manager, speaking with The Rake. 'But actually, he's wearing it for the very reason it was created'. 
In 1935, an icon was born. Valstar's Valstarino A-1 bomber jacket was an Italian reinterpretation of the leather uniforms American pilots wore in the First World War. 'It's actually the first bomber jacket made for civilian wear as we know them today', confirms Matteo, 'A-1 of course, because it was the original – an international icon, adapted to civilian tastes with Italian sartorial sensibilities'. Being Valstar's flagship jacket, the amount of love and attention given to each Valstarino is seriously impressive; Matteo reminds us that each piece takes an artisan a full working day to put one together.
First, the basics: you have the choice of leather or linen, with two front button flap pockets, knitted cuffs, a waistband, and stand-up collar – but most characteristic are the luxurious horn buttons ('no, this wasn't a design choice… Zips just weren't invented yet', laughs Matteo). The jacket comes in a range of colours to suit your personality and setting. Matteo is sincerely passionate about the Valstarino; much in the same way many Italians are with national icons like the Fiat 500 or Vespa, which – consequently – were celebrated alongside the Valstarino at a recent Design Exhibition in Milan. This is a timeless part of Italian sartorial legacy, and people take it very seriously. 
If you plan on flying with your Valstarino jacket (like our friend in Lake Como) we can't imagine it's possible to look any cooler thousands of feet up. If you don't yet possess a plane (we won't hold it against you) The Rake – with Matteo's help – are here to share a few of the settings you can enjoy wearing your own Valstarino.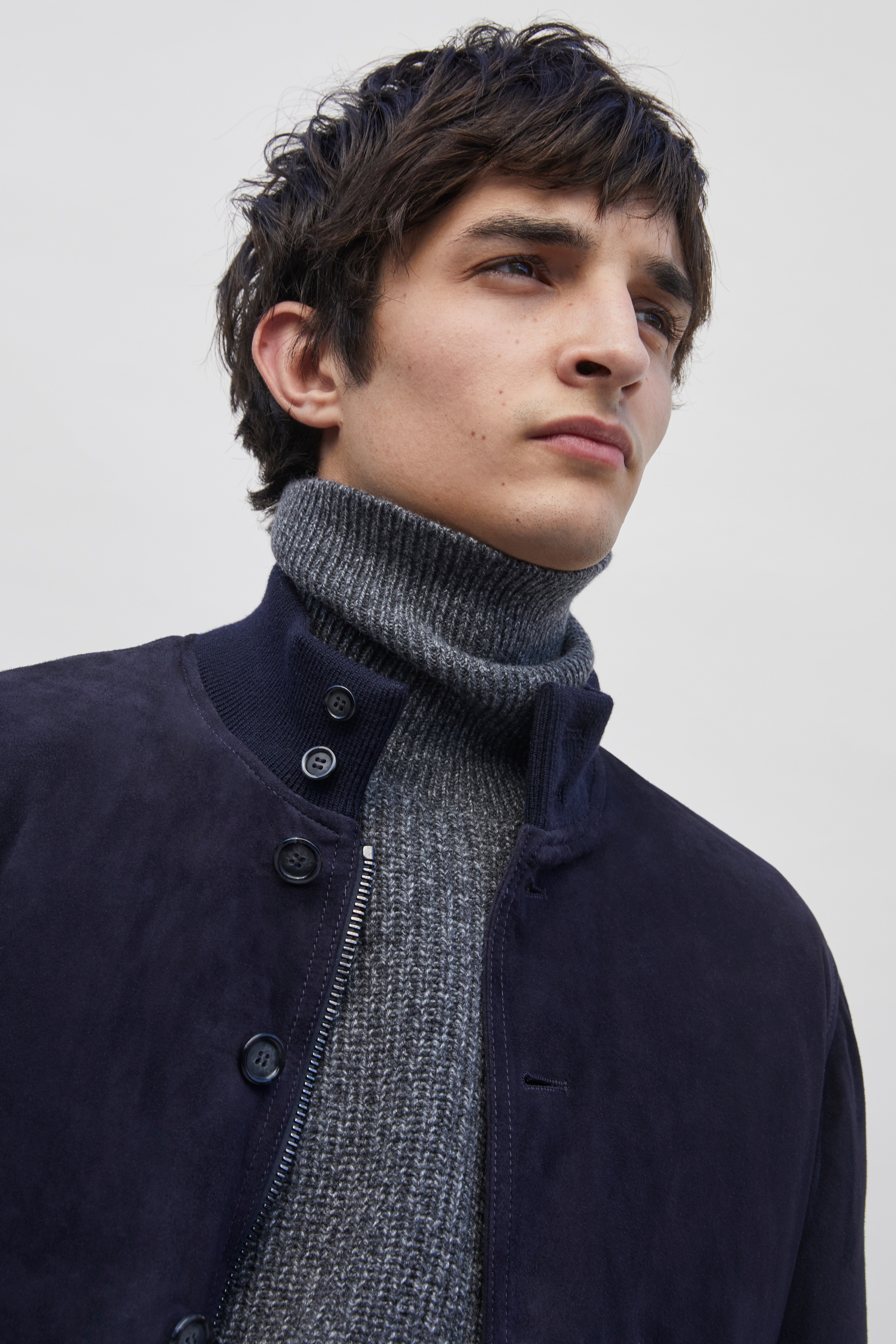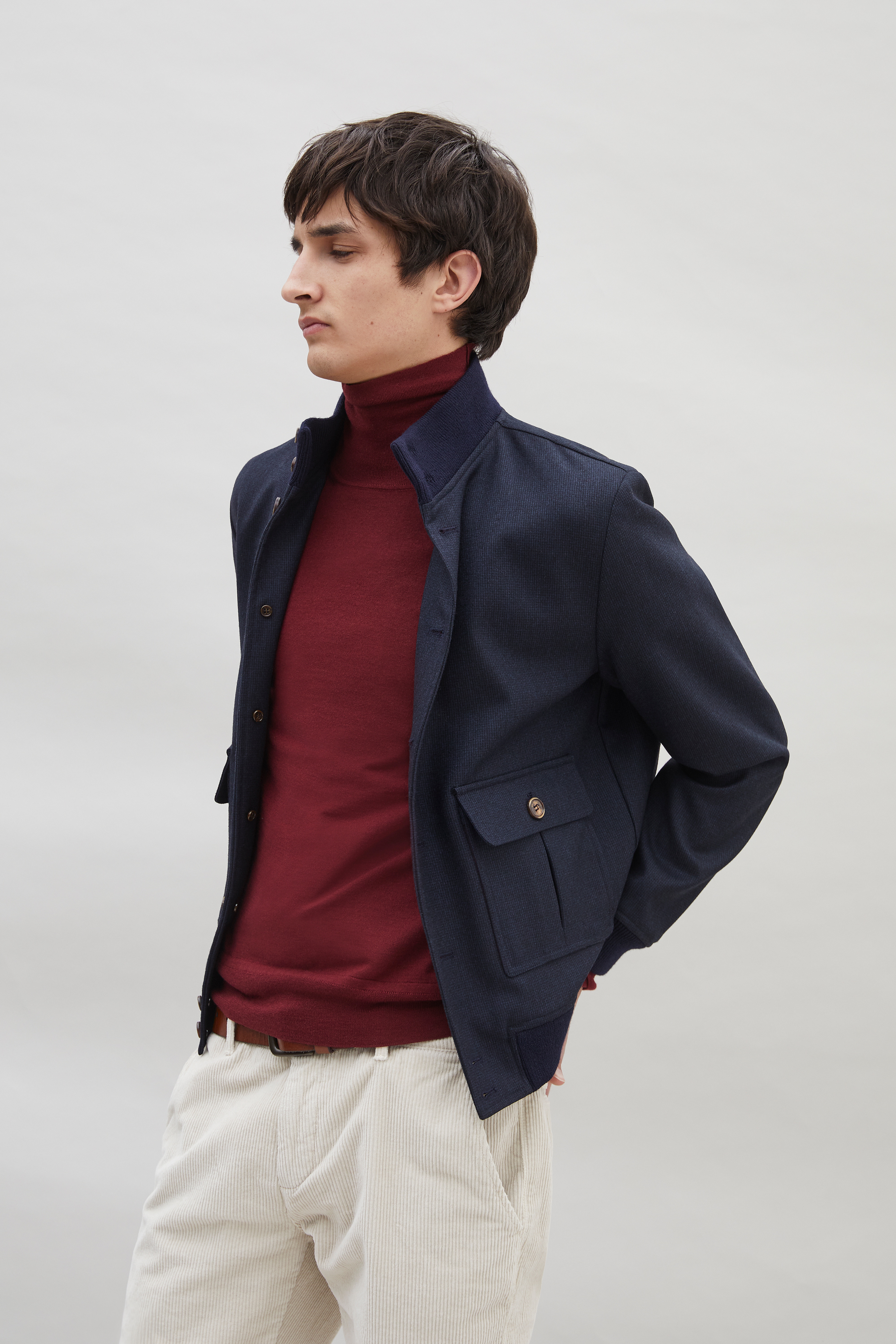 Driving
'There are people who like to wear their Valstarino when racing in the Mille Miglia'. It makes sense. Classic car, classic jacket. Paired with a beautiful flat-cap, a pair of driving gloves, and – seriously, what else? – a Speedmaster, you can feel yourself blending into the gorgeous villages and windy highways of Northern Italy – radio turned up, and engine roaring. 'The Valstarino may get as many looks as your car', suggests Matteo. Even if you can't make it in the Mille Miglia (or Le Mans) it will give off serious Steve McQueen vibes at home. And that is always a good thing.
Business, with Pleasure
'Of course, the Valstarino looks great with a tie and smart shirt, too'. Italian businessmen can be credited as the most immaculately dressed on earth, with an undying respect for the classics (sorry, Paris). It's easy to imagine the Valstarino worn over a suit, a smart white shirt, and tie – adding a dash of nonchalance to a formal ensemble. Matteo is one such gentleman; seen wearing his personal Valstarino during daily meetings. 'It always looks elegant, and it can be dressed up or down – which makes it versatile when meeting with all kinds of people on a busy day'.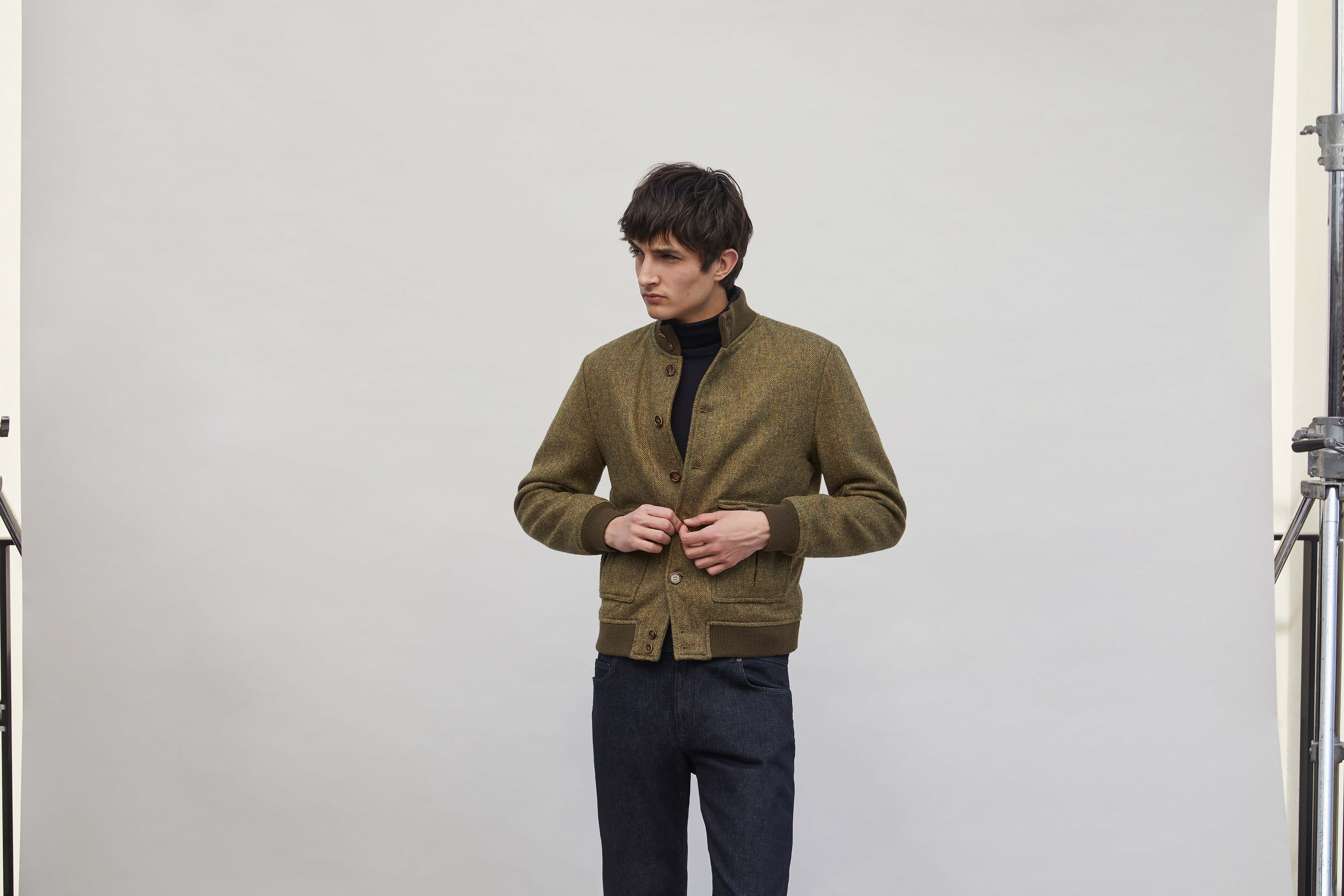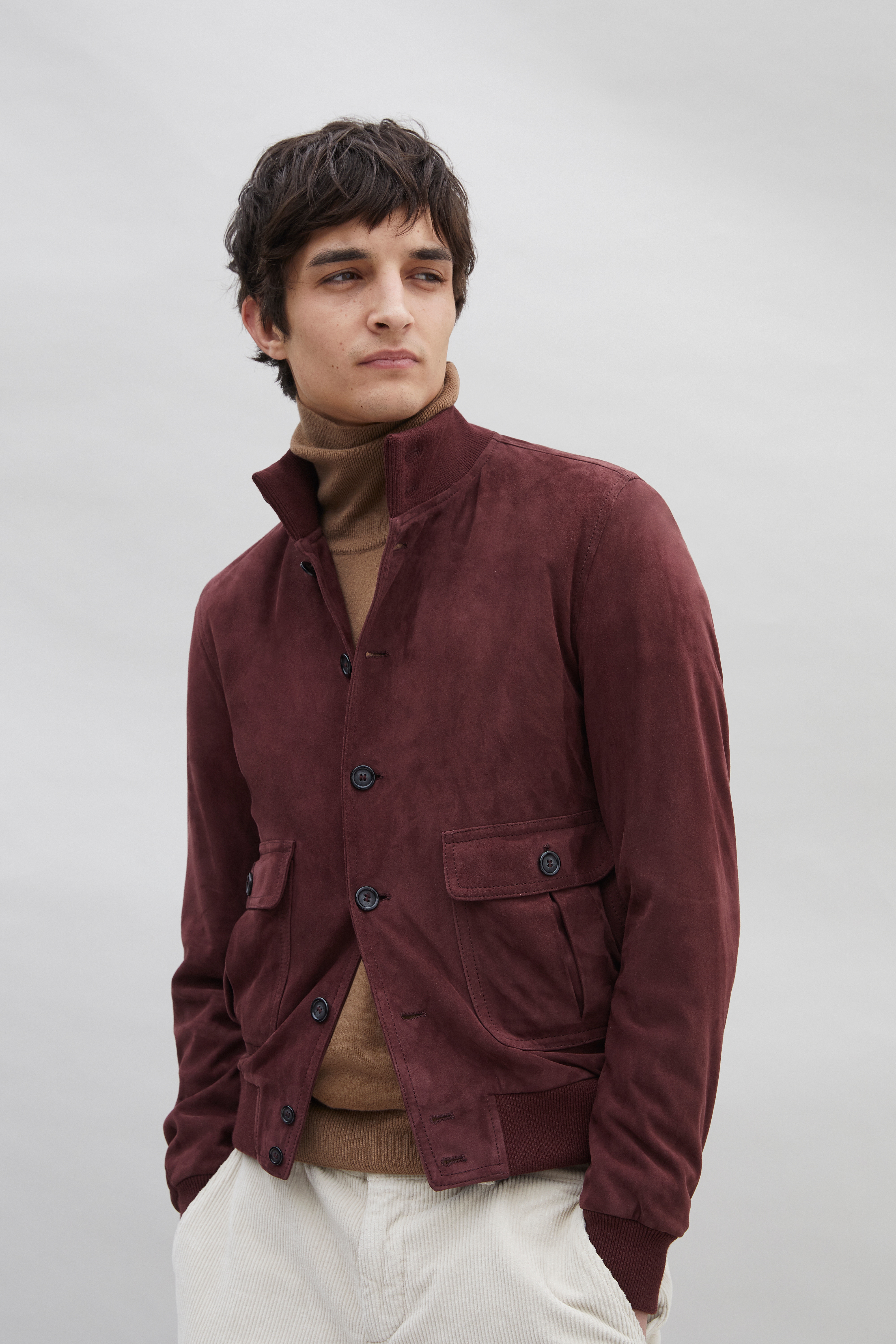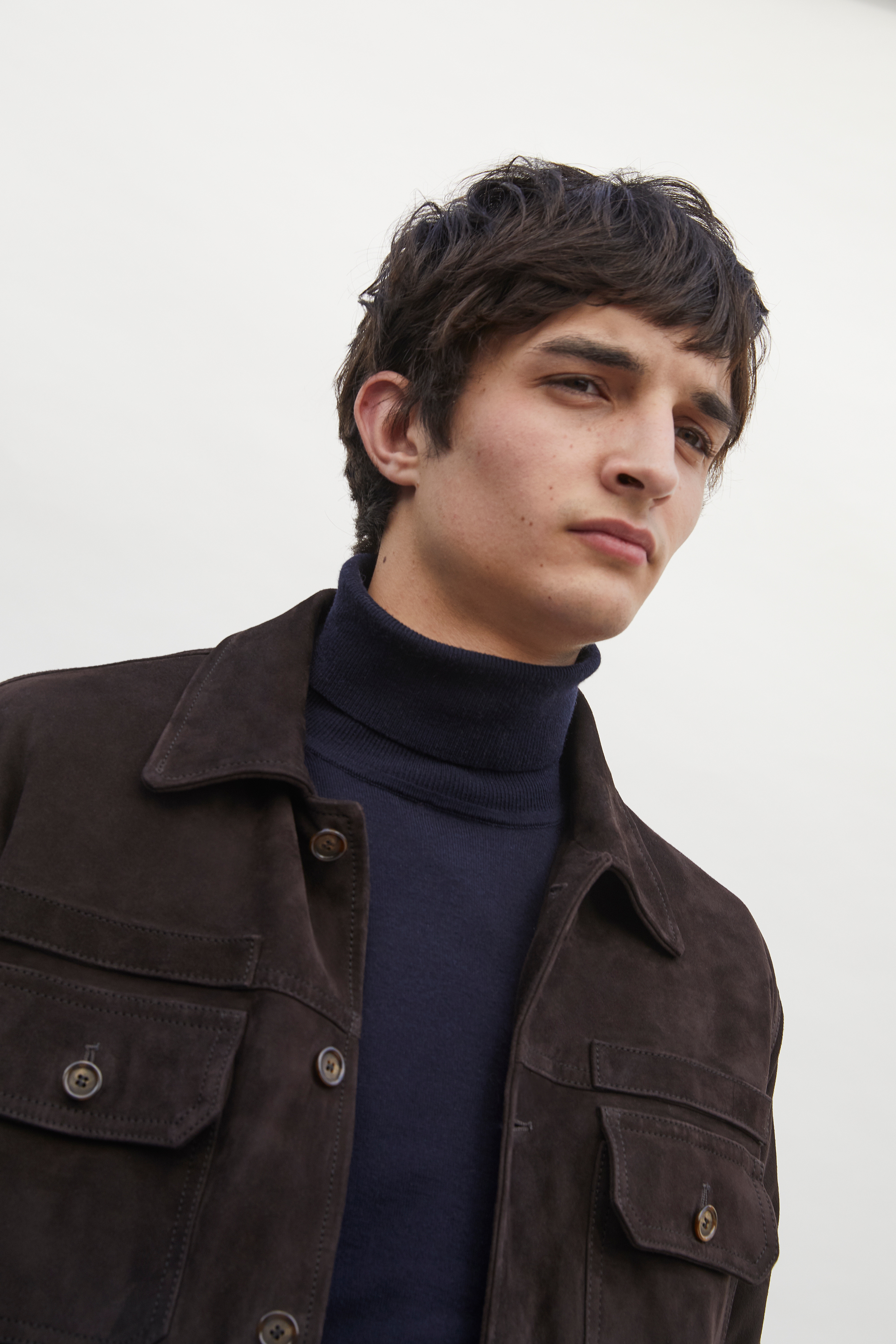 The Beach
Yes, really. 'One of our friends actually wears his around the seaside, with a high-quality t-shirt and beautiful, floral swim shorts', says Matteo. 'He is known for it, and finds it easy to transition from lazy afternoons by the sea, to a fancy restaurant once the temperature drops'. The linen Valstarino, in particular, works as a light and breathable over-shirt – perfect beach-bum attire when your feet are planted in the sand. If you are planning a trip to the sea sometime soon (perhaps while taking around a boat) try a Valstarino in the place of a linen blazer, a la Maurice Ronet in the 1960 film Purple Noon.
Flying (sort of)
We would love to see all the ancient Valstarino jackets worn by pilots over the years - like Matteo's friend over in Lake Como. Imagine them, proud-patina'd specimens of decades spent soaring in the clouds - all lined up… For many of us, the closest we can get is wearing our Valstarino in a checked-in passenger seat. Since the jacket is a utility item, it is crafted with tightly contained pockets to store your passport, boarding card, and mobile phone. 'The materials are also lightweight enough to circulate and manage heat, too', adds Matteo, helping make those uncomfortably hot (or cold) cabin journeys more bearable. 'Of course, no matter where you are', he says, 'the Valstarino suits any occasion'.