La Filosofia di Lardini 
Alessio Lardini, product development director and second generation member of the founding family, explains why this highly respected Italian brand has a natural affinity with The Rake Values' ethos.
Founded in 1978 by 18-year-old Luigi Lardini, who was soon joined in the business by his 21-year-old brother Andrea and 19-year-old sister Lorena, surprisingly, the garments initially produced by Lardini did not carry the family name. Instead, the company got its start as a manufacturer of fine menswear for leading Italian luxury brands such as Etro, Valentino, Dolce & Gabbana, Ferragamo and Versace. It was only in 1993 that the first Lardini-branded collections were launched, going on to achieve such success that today, the company employs 1,400 artisans and staff across its airy 20,000 square metre factory and myriad external
laboratorios
in Filottrana.
Here, near the Adriatic coast, each year Lardini creates literally thousands of styles which are distributed to more than 700 stores internationally, and sold via a few highly select e-commerce outlets — notably, TheRake.com. Now, expanding our relationship, Lardini has chosen to support The Rake Values' initiative to deliver outstanding garments at superb value to consumers worldwide.
Alessio Lardini, the brand's director of product development, says he was attracted by the opportunity to give previous seasons' style another lease of life within an elegant environment that merchandised the garments with the respect they so richly deserve. While he feels many 'sale' sites can be coarsely commercial, "I'm sure that the style and appeal of The Rake will come out also in this environment," he said. "This is the reason why we as Lardini agreed to participate in The Rake Values."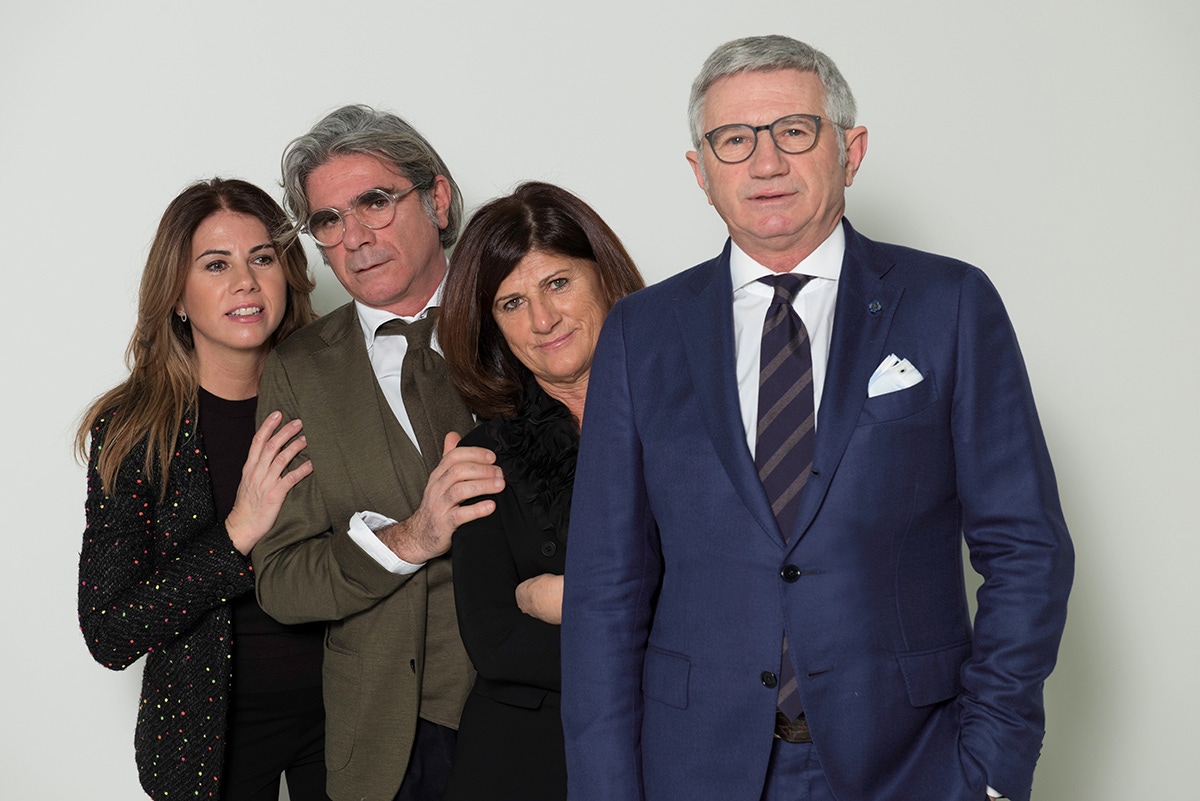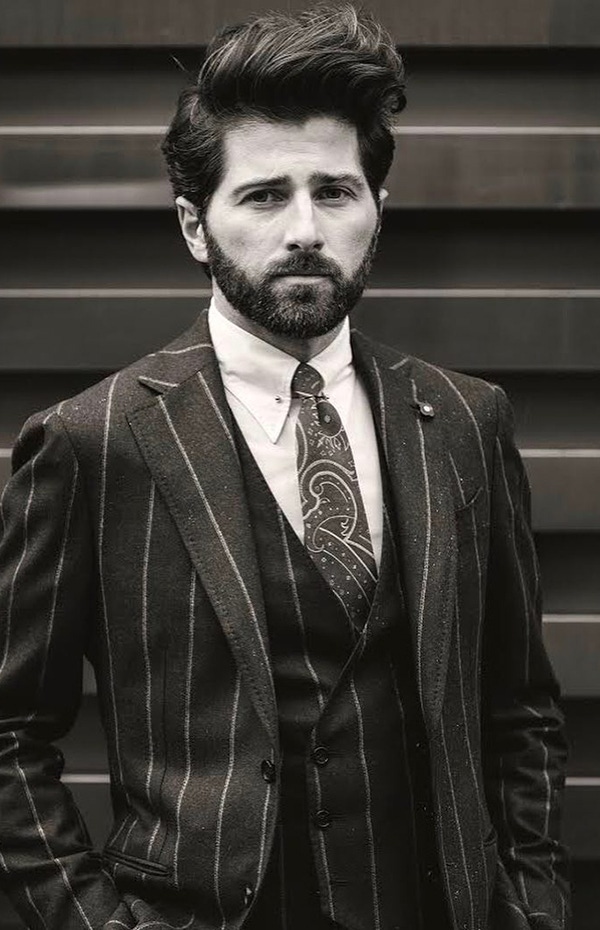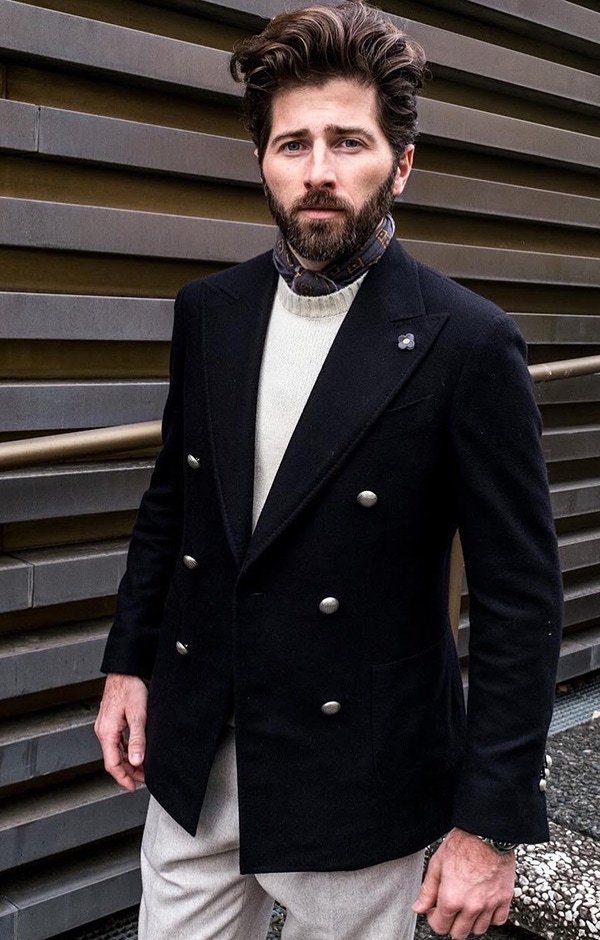 Its signature woollen lapel flower (a nod to the badges of the Punk and New Wave era) may be an irreverent touch, but Alessio's uncle Luigi Lardini established the company that carries his name with a philosophy of "elegance and sobriety". Earnest stuff. Today, one issue Lardini is particularly serious about is sustainability. It is, says Alessio, among the company's core values. "The majority of our production processes are supported by sustainable energy: solar power. The roof of our headquarters and factory is covered in solar panels," he explains. Lardini was also one of the first companies in the region to install pollution filters to reduce environmental impact. "Sustainable business is one of our key principles." Alessio continues, "Credibility is another of our principles, and we try every day to achieve more and more through the products we produce and deliver worldwide — and the service we provide to our customers." He believes that the 'Made in Italy' appellation carries great weight in and of itself. "It is a guarantee of quality, in all the senses of the word," Alessio asserts. The brand strives to provide real and lasting value, which the garments found herewith are sure to deliver. "When you do not regret the money you have spent and when, with the product in your hand, you do not think how much you have paid for it," Alessio says, "that is real value." He reckons that though "Lardini's style is not ultra-classic, it's also not affected by trend," meaning a purchase from this brand is both contemporary and enduring, certain to become a long-term wardrobe staple. "I believe that Lardini is modern, is up-to-date and yet, it is far away from the strong influence of pure fashion," he remarks, ideal for "a young man who has fine tastes and culture of style." Sustainability-minded, au courant yet traditionally crafted, we believe Lardini is, in turn, the perfect fit for The Rake Values — a space where 'the modern voice of classic elegance' meets thoughtful, informed consumption.