KRAFT'S GUIDE TO BENZ BARGAINS
In this new monthly series, we highlight great value yet wildly stylish automobiles, beginning with 1970s and '80s Mercedes SL-class convertibles.
Regular readers of
The Rake
will be highly familiar with the Cifonelli-clad features of our friend, Alexander Kraft — owner, chairman and CEO of Sotheby's International Realty France – Monaco. As the legion followers of Alexander's Instagram know, this sartorial adventurer and connoisseur of
la dolce vita
is also an enthusiastic automobile collector and aficionado.
Interviewing Alexander several years ago, he expressed the opinion that making stylish purchases needn't necessarily require an unlimited budget. One especially salient example he gave was in the area of cars, where Alexander counselled, "Instead of a new Honda, why not (buy) a vintage but well maintained Mercedes SL? Same price, but light years ahead in style, and an excellent long-term investment." The comment formed the inspiration for this new ongoing series, showcasing cars that are not only incredibly rakish, but also represent outstanding value for money. Thus it seemed only right to again call on our friend 'Krafty', and make the focus of the inaugural edition Alexander's beloved W107 series Mercedes SL-class cabriolets, produced from the early 1970s through the late '80s… And now often sold in good condition for anywhere between £15,000 and £30,000. (Which, as Alexander said, is less than the £35,000 price of a bland new Honda CR-V Hybrid.)
The Rake: Why do you personally love contemporary-classic Mercedes-Benz W107 cabriolets? 
Alexander Kraft: First of all, they are associated with childhood memories — my grandfather, and later my father, used to drive the limousine version of this model, so certain common stylistic elements of that series like the interiors, the head- and tail-lights and bumpers are ingrained in my memory. I also saw this model in my favourite TV shows du jour, such as
Hart to Hart
or
Dallas
(Bobbie Ewing!), not to mention its iconic turn as Richard Gere's vehicle in
American Gigolo
. On another level, these cars are the last that were truly hand-built at Mercedes, and one can tell that from the incredible build quality they exude. Finally, in comparison with other models (such as the Pagode) they represent, at least for the moment, spectacular value for money, although prices are now rising steadily.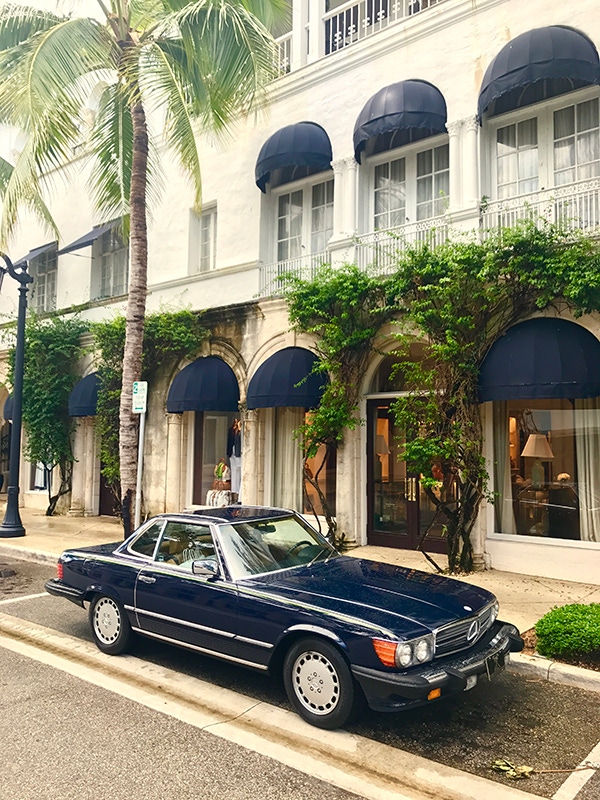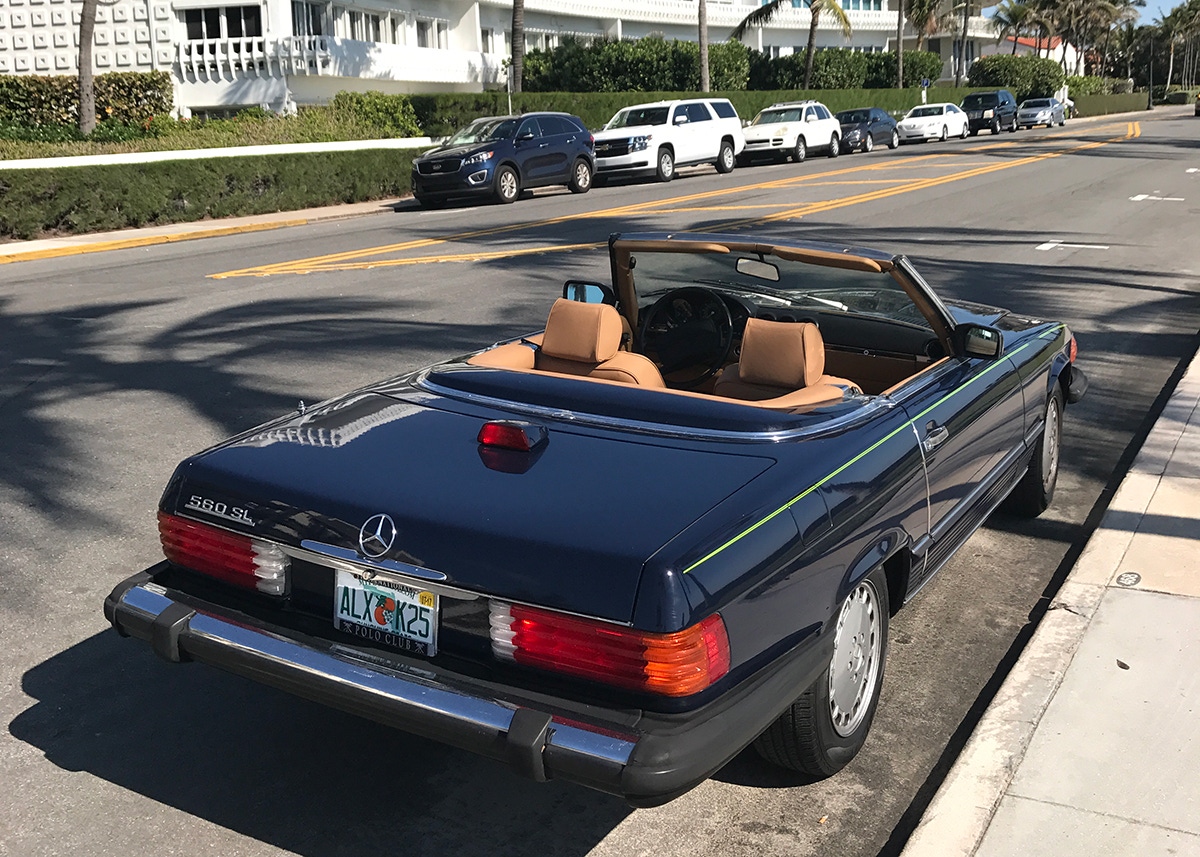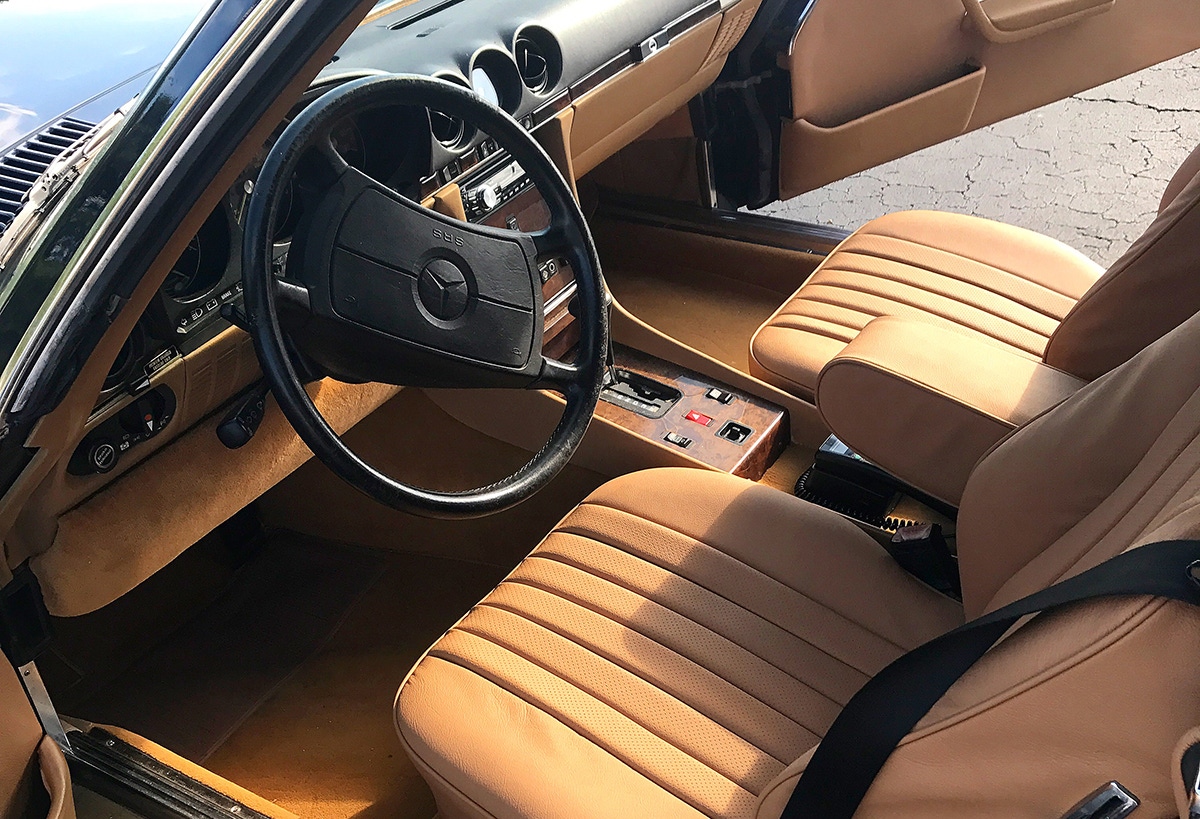 What should prospective buyers look out for — both positive attributes and negatives? Is there anything that would make you immediately walk away from a potential buy? As with all classic cars, rust is the worst enemy, especially the sills and the wheel arches are weak points. One should also check that the car has been regularly, and professionally, maintained. These cars have been quite inexpensive second-hand for a while, so many people have maintained them on a shoestring budget and often serviced and patched them up cosmetically, on a sub-optimal level. If a car has apparent rust, even in smaller spots, chances are there is much more hidden underneath — a red flag to walk away quickly. Large shut lines or sagging doors are also a no-no; these cars were built perfectly to begin with so faulty bodywork indicates a lack of maintenance or worse, such as accidents or botched restorations. The engine and gearbox should feel strong — if they are lacking in response, they are due for an overhaul or complete rebuild which can become very expensive compared to car's current values. As with many classic cars and especially young-timers, it is very important to buy the best possible car your budget allows, as restoration costs for these vehicles are high and can quickly exceed their current values. The 1970s and '80s are often referred to as a 'time that style forgot', which we at The Rake feel is highly inaccurate and unfair. What do you consider the best paint / interior combinations these cars were produced in during that era? My personal preference has always been darker exterior colours such as dark blue, dark green or black with a contrasting, preferably tan/cognac leather interior, ideally matched by a tan soft top. However, for this particular model, some typical '80s color combinations can also be fun, such as the distinctive beige/yellow paints that were favored back then, ideally accompanied by hand-painted brown stripes on the sides. Absolutely, that's a very cool aesthetic — the automotive equivalent of a cream linen suit. Finally, Alexander, which would you highlight as the most appealing years and models? For me, the best models are the late-model years from end of the 1980s, as they retained the classic styling but benefitted from extremely reliable technology which, at that point, had been cured from all weak points. Some purists prefer the European models with smaller headlights and slimmer bumpers, but I actually prefer the US models, no doubt influenced by the American TV series that made this model legendary. Finally, the ultimate model for me is the 560SL that was only available in the US, which has the spectacular V8 aluminium engine that is both quite powerful but at the same very smooth — the perfect grand tourer!