Vilebrequin x Woolmark: Sustainably spinning Swimwear
Vilebrequin and The Woolmark Company join forces to produce a capsule of sartorial, quick-drying, and sustainable swimming trunks. Handcrafted from Merino wool, barring inclement weather, these trunks are destined for the beaches of Saint-Tropez during the height of summer.
Noticing women rolling up the edges of their swimsuits to get a better tan on the beaches of Saint-Tropez, French automobile engineer and clothing designer Louis Réard subsequently introduced the modern two-piece bikini. Famously modelled by Micheline Bernardini at Piscine Molitor in Paris, 1946, initially it failed to gain universal acceptance. Photographed wearing a bikini during the 1953 Cannes Film Festival, Brigitte Bardot bolstered its desirability, and did so again whilst filming, And God Created Woman, 1956 – her breakthrough picture set in Saint-Tropez. By the early '70s, the town was still a hippie de lux resort, colonised by artists, French New Wave thespians, and masterminds of the yé-yé movement. Travelling the world as a journalist, Saint-Tropez was not an unlikely stop for yet another motoring bon vivant by the name of Fred Prysquel. Arriving in the late '60s, somewhere on the road from Nîmes and Saint-Tropez he fell in love. According to current CEO Roland Herlory: "The guy didn't want to do any business, he just wanted to seduce Yvette, and that's why he did the shorts." Inspired by the slightly longer, looser styles worn by surfers in California, his designs were in part to impress Yvette – a fashion designer.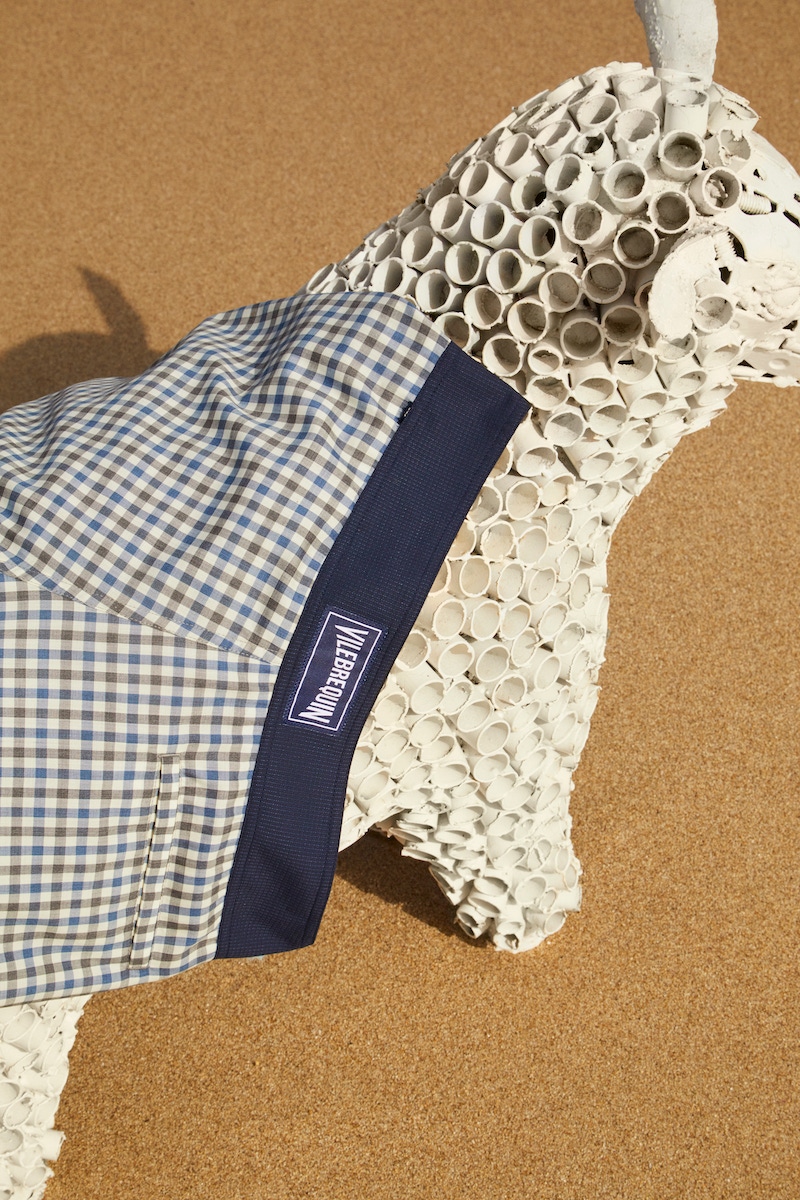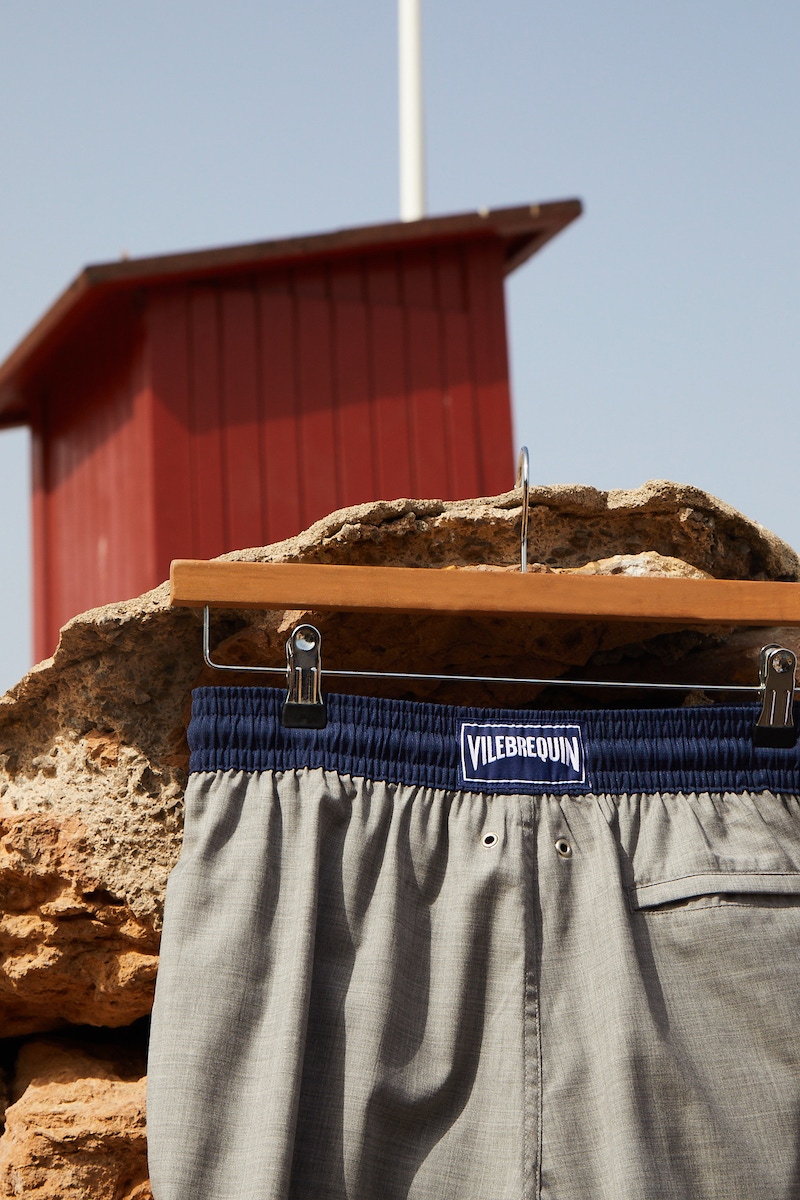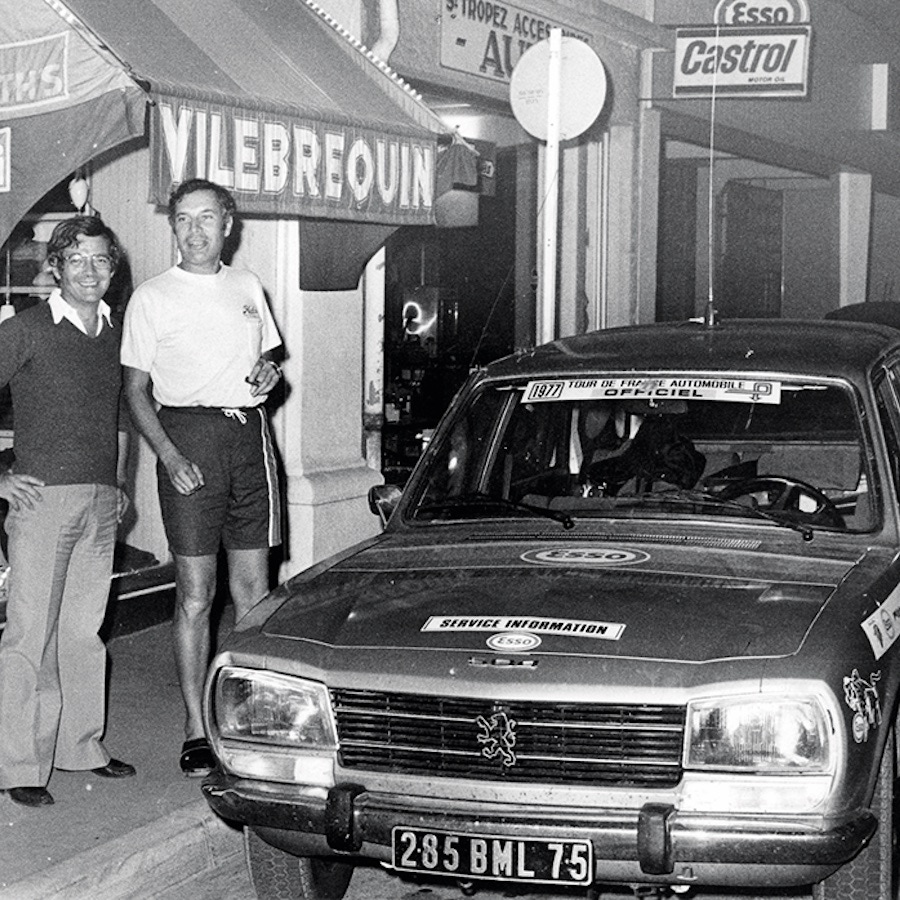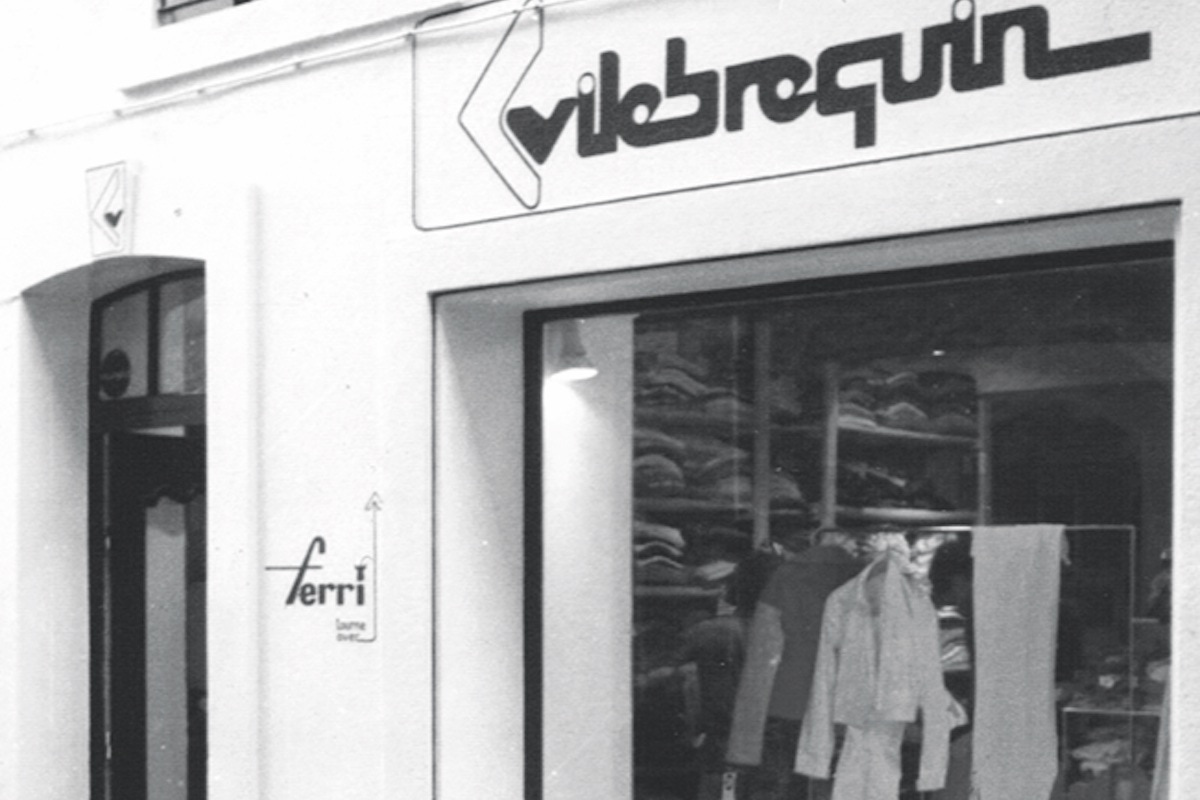 The town's stylish elite embraced Prysquel's debut pair, the Moorea trunks. Only 25 years earlier, the radical advance of ladies' swimwear had been conceived on the shores of Saint-Tropez – to much less fanfare. Yvette took little convincing of Prysquel's project – and in 1971 the couple registered Vilebrequin and opened up their first store in Saint-Tropez. From the very beginning Vilebrequin pioneered the use of fabrics, that weren't typically associated with swimwear. Designs were rendered from African wax fabric, sailcloth, and even linen. And due to their artisanal nous, they managed to produce trunks that draped well. Herlory told The Rake last year: "Our DNA is all about the art of living well by the sea". He also communicated the depth of sustainability programmes they have in place, and plan to broaden. Whilst their charitable work is extensive, and through the Vilebrequin Foundation they promote marine biodiversity on a scholarly scale, it is tantamount to the development of sustainable materials in their swimwear lines. It is why, the firm wish they had met The Woolmark Company earlier on their travels. A not-for-profit organisation, The Woolmark Company is 'the' global authority on Merino wool. Having the Woolmark logo attached to your product is the ultimate quality assurance symbol, and so Vilebrequin couldn't be more delighted to finally collaborate with Woolmark. Together, they have produced a capsule of three trunks, that are made from Woolmark-certified Super 120s Merino wool.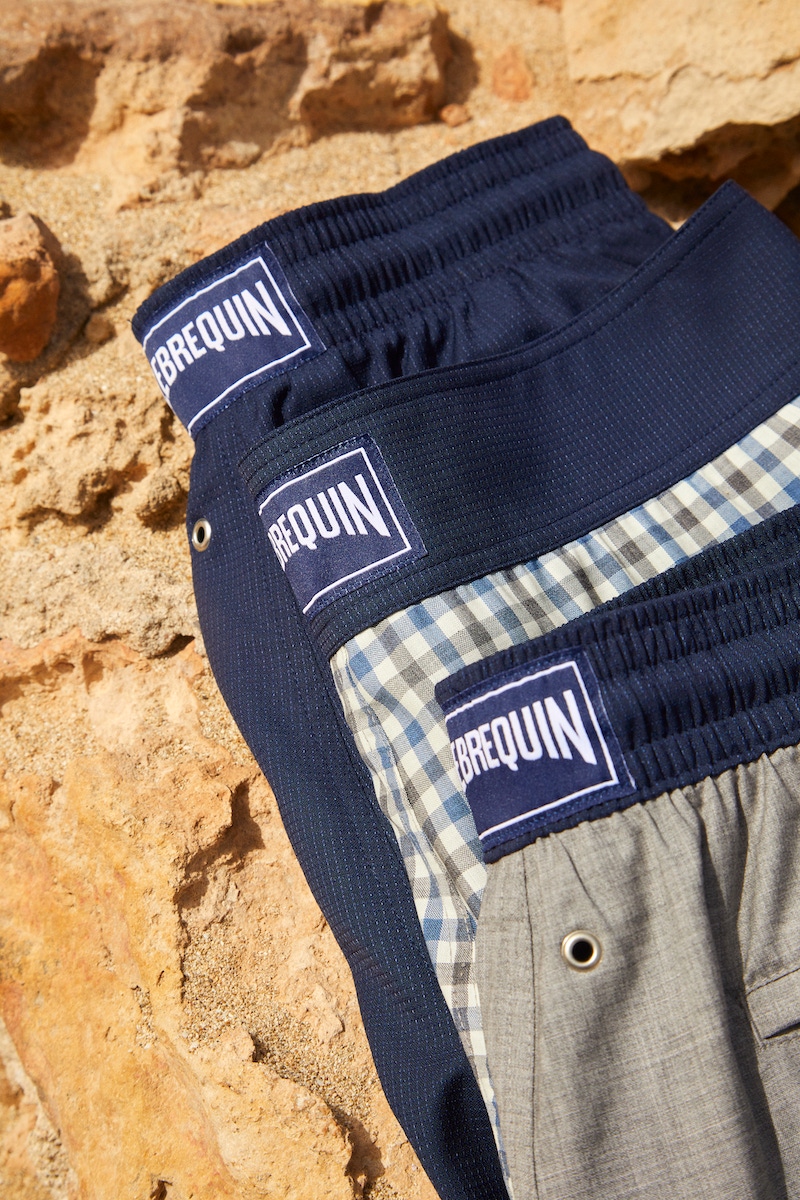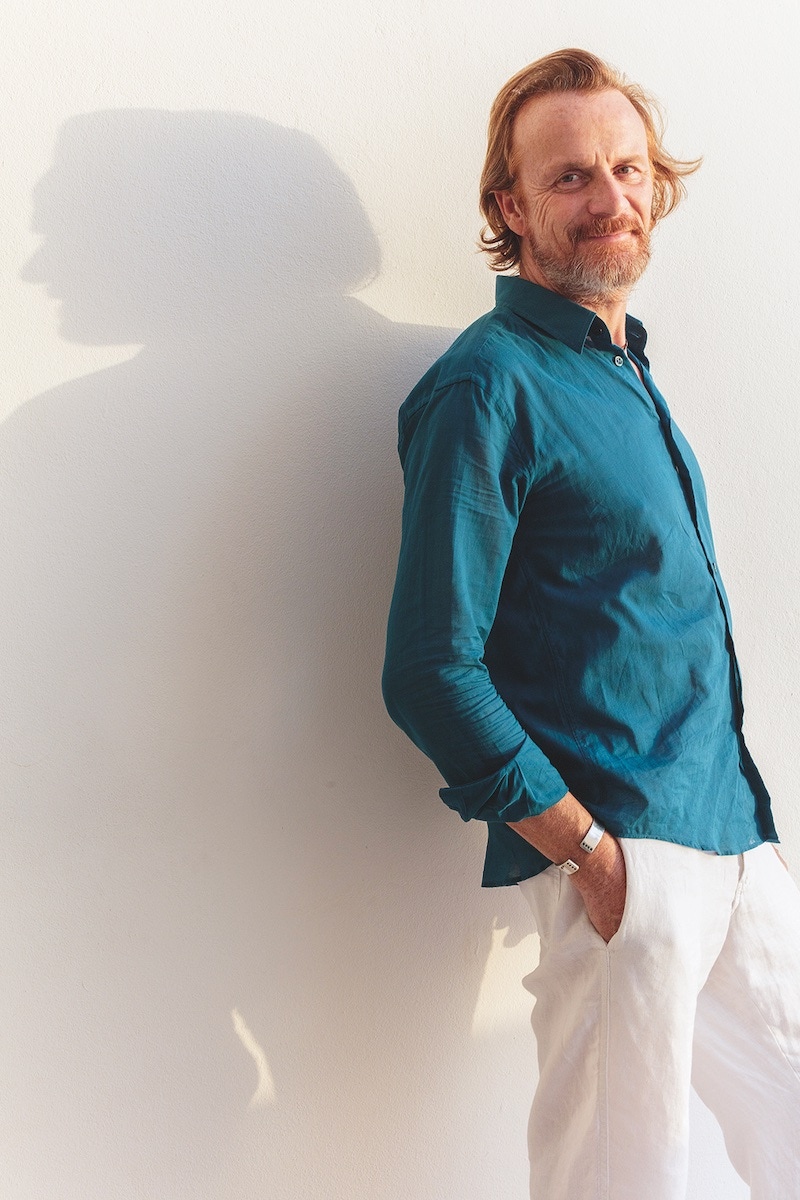 Over a decade ago, during a speech at Clarence House, former chairman of Condé Nast Britain, Nicholas Coleridge said: "The world was moving against wool at exactly the wrong time." He is now chairman of the Princes of Wales' Campaign for Wool – a coalition working together to raise the profile of wool as the natural fibre for fashion. Out of the many different fashion segments – you'd think a swimwear brand would have little incentive to raise the sustainable capabilities of wool. Yet Vilebrequin have recognized and embraced it. "Merino wool is a real source of eco-innovation, and perfectly in line with Vilebrequin's target to create 80% of collections using exclusively sustainable fabrics by 2023." says Herlory. Arguably the oldest-known animal fibre, wool is also among the longest-kept in our wardrobes. With a remarkable lifespan, and a quality and softness few other textiles can deliver, Australian Merino wool had no problem meeting Vilebrequin's (notoriously picky) standards for elegance, performance, and the environment.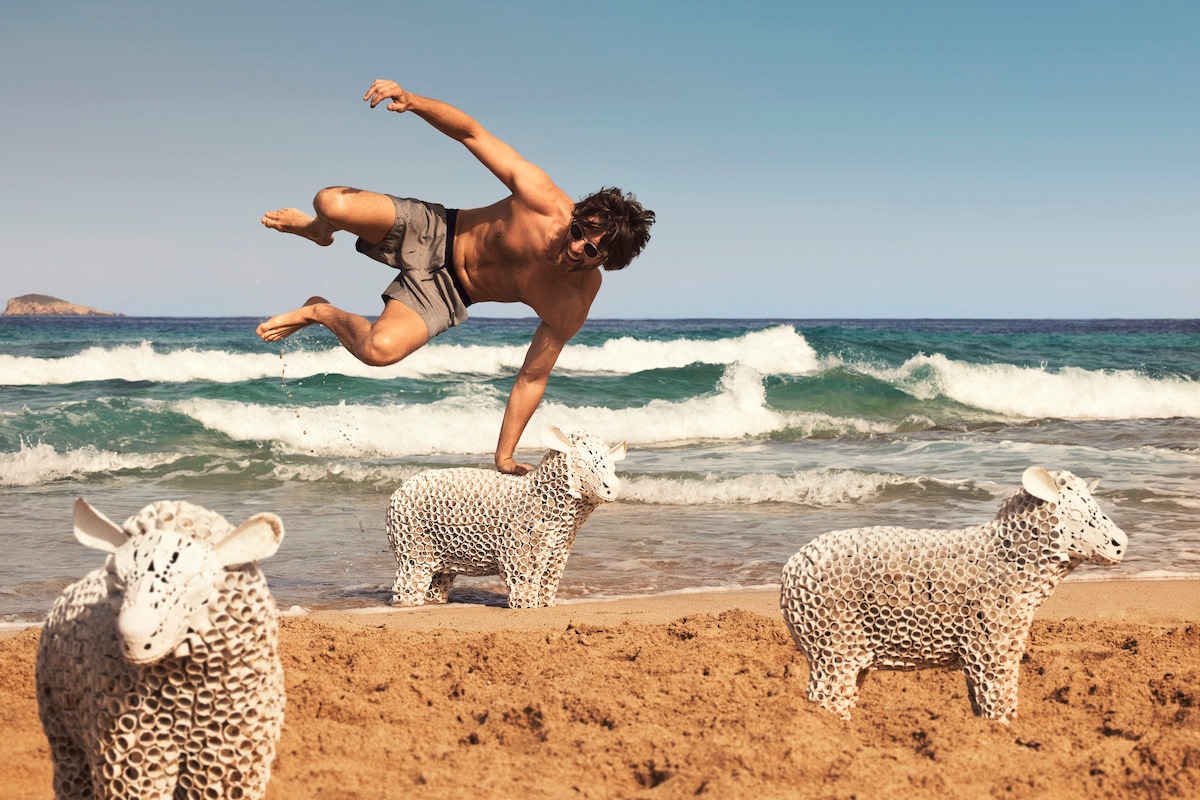 The hedonistic beaches of the Côte d'Azur are probably not where you'd expect to see Merino wool swimming trunks. But like Vilebrequin have mastered before with other unconventional swimwear fabrics, they've exposed Merino wool as a sun-loving material. Partnering with Woolmark has not only introduced Vilebrequin to cutting-edge techniques that reduce their impact on the planet, but they've delivered an elegant capsule of swimming trunks destined for the chic surroundings of Saint-Tropez. Drawing on traditional tailoring methods, from weaving to pattern cutting each pair of trunks demands an average of 32 steps. And whilst these trunks are handcrafted by skilled custodians, thanks to their scale-like structure, the worsted Merino wool fibres form a naturally water-friendly, quick-drying shell — making them utterly practical for activities in the ocean.