Visions of Basquiat
A new photography book by Richard Corman provides valuable insight into the unique charisma and energy of the late graffiti artist Jean-Michel Basquiat.
Jean-Michel Basquiat, the mercurial artist renowned for his graffiti-style works, has been visually documented in a new limited-edition book by the photographer Richard Corman, available exclusively on Vero, the subscription-based social network. Corman, who apprenticed with Richard Avedon, is one of the world's foremost celebrity portrait photographers, perhaps best known for his book
Madonna NYC 83
, which represented a visual narrative of a pre-fame Madonna.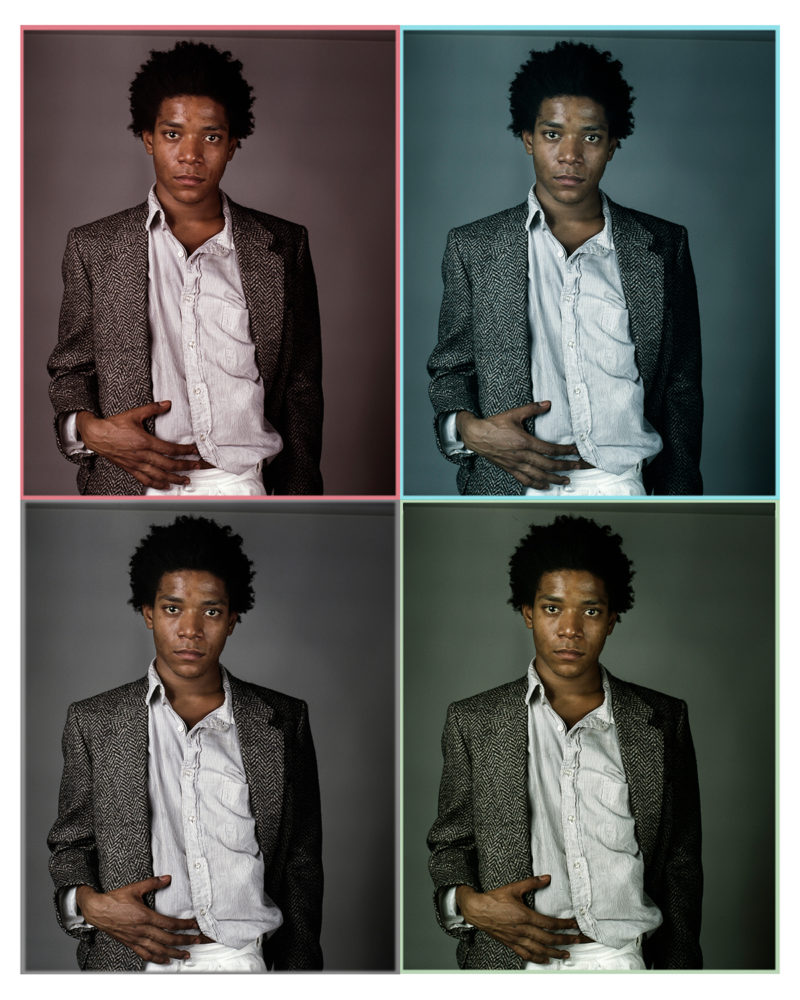 For
Basquiat 'A Portrait'
, our attention is turned to the short-lived life of Jean-Michel Basquiat, presented in a limited-edition run of 500 books, each signed and numbered by the photographer. Twelve large-format images (nine monochrome & three in colour), seven contact sheets (five monochrome & two in colour) make up 79 images in total, all taken at Basquiat's studio in 1984. "In June of 1984 I was assigned to photograph Jean-Michel Basquiat at his 57 Great Jones Studio in NYC," Corman explains. "When I entered his studio, there was a swirl of people, paint, canvas, smoke and a sense of inspired confusion. Initially, I did not see Jean-Michel but shortly recognized him off in a corner by himself…almost invisible. He was aware I was coming to take photographs and after introducing myself, my assistant and I quietly set up a small grey sheet of paper off to the side that he would eventually stand in front of for our sitting. He appeared serene, complex and at the onset, suspicious of me. As we began speaking and taking pictures, he shared his unique charisma, intensity, curiosity, anger, in a manner I had not seen prior in others. I was also a young artist who was finding my own way and Jean-Michel generously allowed me into his personal space. I have always been grateful for those few moments as the unexpected was occurring before my eyes as his body language, his hands, his eyes shifted in such an alluring way as his presence ultimately came forward in such a demonstrative way. I could not have predicted any of this. In many ways, for me, knowing less was knowing so much more as I dictated little, allowed much and absorbed a remarkable experience. I have never regretted this decision.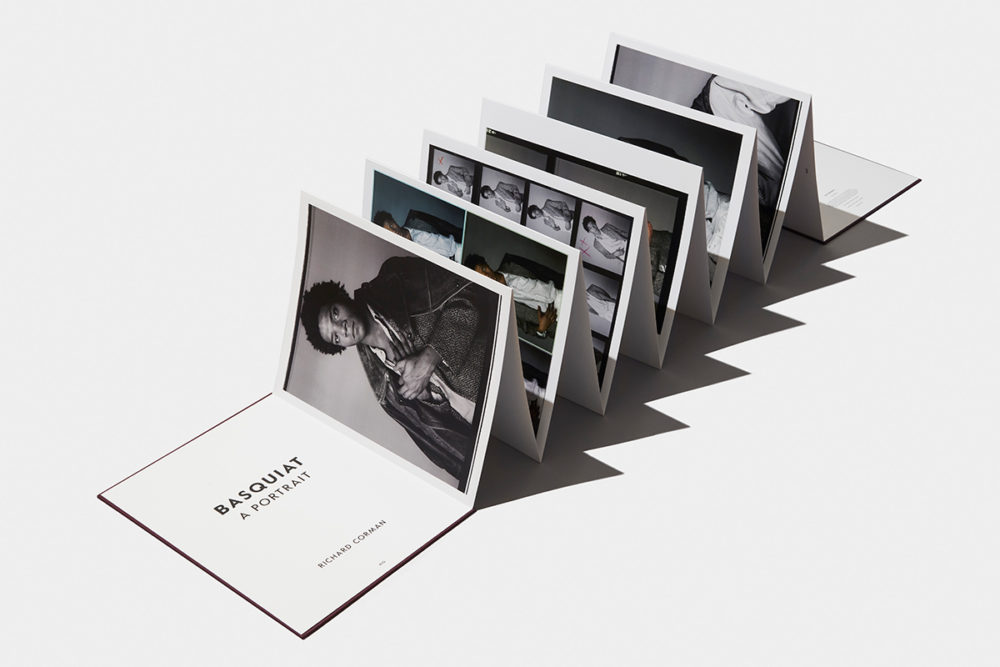 "L'Uomo Vogue and I had been collaborating on a series of young artists in NYC, 1984. From a styling-fashion direction, we were adding wool and tweed garments to the foundation of what each of these artists were already wearing. In the case of Basquiat, we accessorized his clothing with a Harris Tweed sports coat. I have always felt that this new stiff tweed garment he put on was in some ways a bit of armour that granted him protection from me and gave him a bit of comfort which created more vulnerability."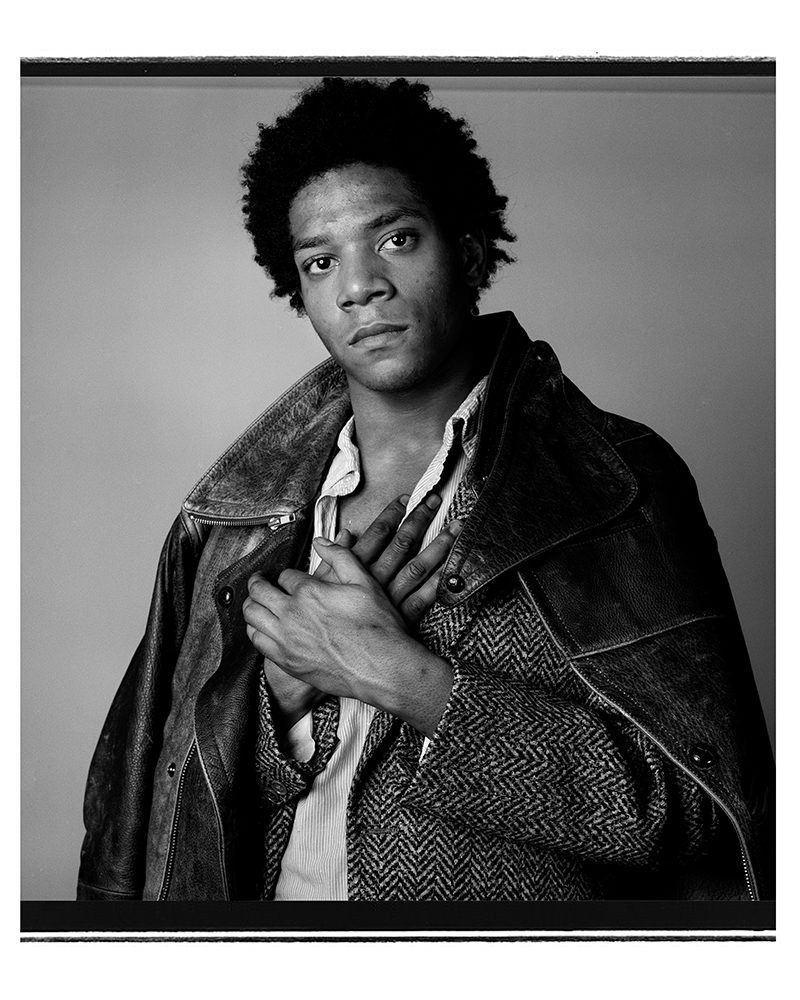 The book was championed by Nick Groarke of NJG publishing. "As with any creative collaboration, Nick and I went through many different stages of design," says Corman. "We both fell in love with this accordion type of design as we felt in many ways that this entire shoot with JMB was a weave of structure, emotion and storytelling that was emphasized through this format."
To purchase the book, £200, head to vero.co.