VULTURE CAPITALISM
Lionel Walter Rothschild, the 2nd Baron Rothschild, was born into the 19th century's richest banking dynasty, though the family business did not call to him. No, Walter preferred animals — and the more exotic the better — to his Victorian peers.
Buckingham Palace has seen some pretty strange sights in its time — Queen's Brian May perched on its roof in 2012 while cranking out a hair-metal version of the national anthem springs to mind — but surely none can top the incident in the early years of the 20th century when a carriage drawn by three zebras (and one nonplussed-looking pony) pulled up in front of the gates. The reins were wielded by Lionel Walter Rothschild, the 2nd Baron Rothschild, a scion of the banking family whose interests lay in fauna rather than finance; he had driven the zebras from his townhouse at 148 Piccadilly to disprove the widely held notion that the animals were untameable. Many eminent Victorians kept exotic pets — Dante Gabriel Rossetti had a wombat named Top, who liked to nestle in his lap while he painted, and the naturalist Richard Bell kept emus, tortoises and monkeys — but Walter was in a class of his own: at its height, his collection included 300,000 bird skins, more than two million butterflies, and 30,000 beetles, as well as, by his own account, "wild horses, a tame wolf, wild asses, emus, rheas, cassowaries, wild turkeys, a marabou stork, cranes, a dingo and pups, a capybara, pangolins, several species of deer, a flock of kiwis, a spiny anteater, giant tortoises, a monkey... and a number of less exotic species". They comprised the largest zoological menagerie ever amassed by a private individual. The Rothschild giraffe (Giraffa camelopardalis rothschildi), a subspecies with five ossicones rather than two, is named in his honour, along with a further 153 insects, 58 birds, 17 mammals, three fish, three spiders, two reptiles and one millipede and worm apiece.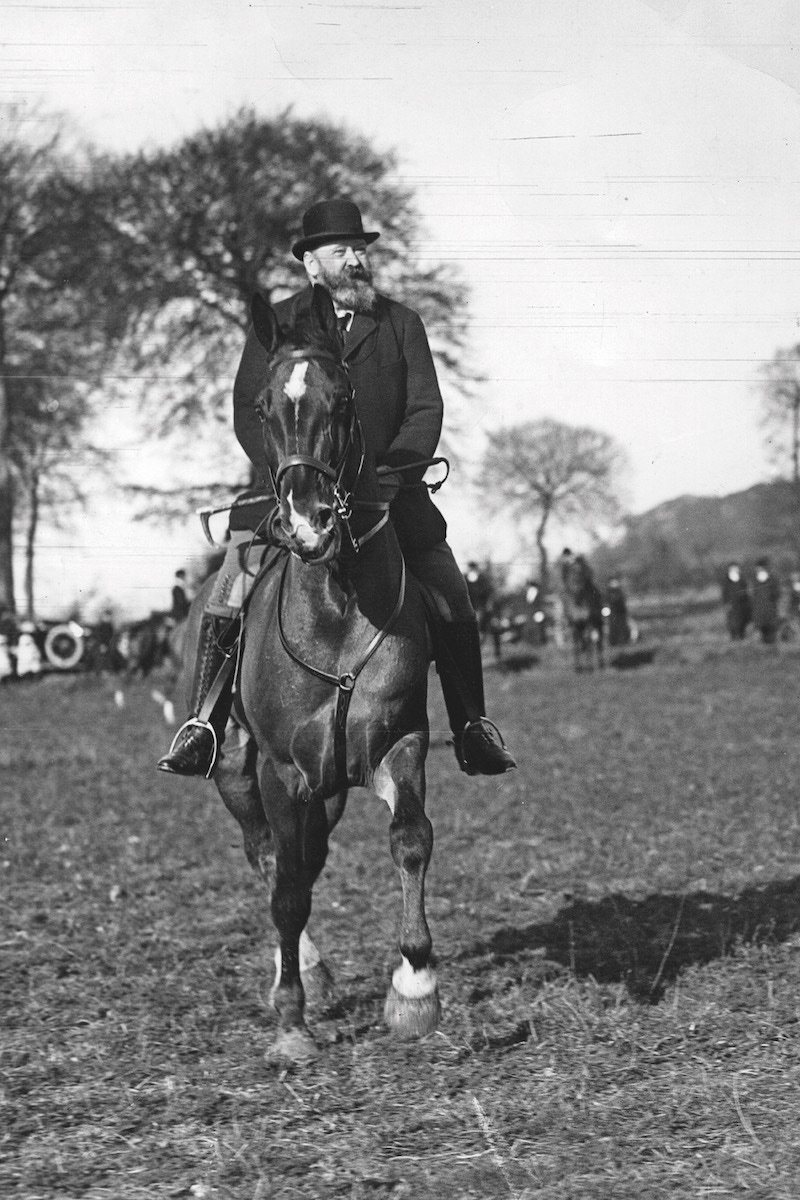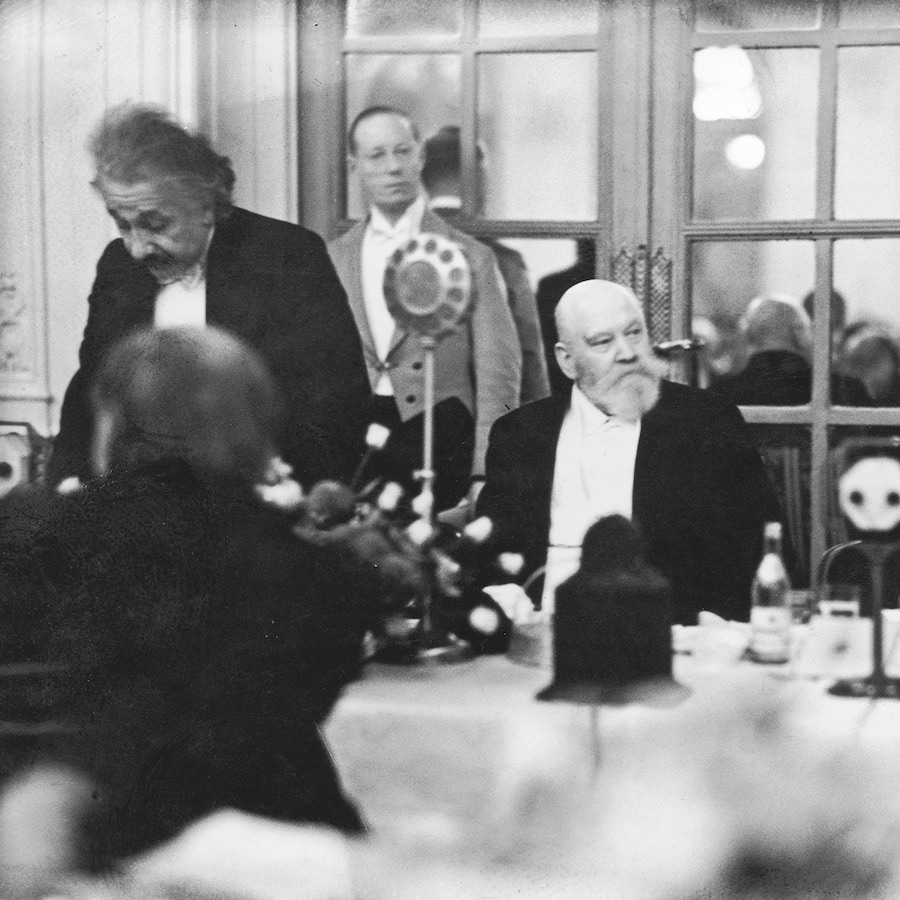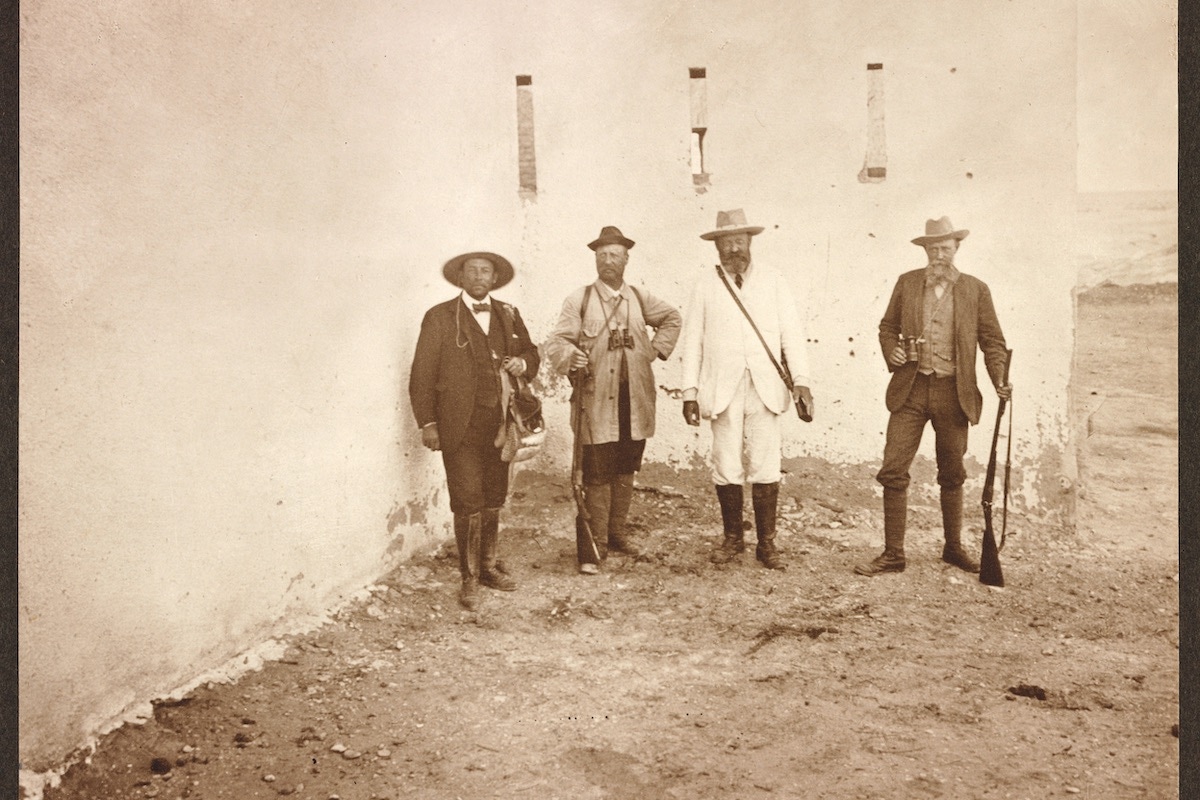 Any palace onlookers able to tear themselves away from the spectacle of the harnessed zebras would have noted a pretty rarefied specimen in Walter himself. His appearance was ursine — he stood at a burly six-foot-three, and compensated for his baldness by cultivating extravagant moustaches — while his attire erred towards the equine: all breeches, riding boots, top hats and hacking jackets. And his demeanour shared certain characteristics with the three-toed sloth, principally a halting reserve that came from a natural shyness and a lifelong speech impediment. However, his eccentricities sometimes combined with a partiality for self-publicity: as well as the zebra escapade, he had himself photographed riding on the back of Rotumah, his 200-year-old, 300-pound giant tortoise, lumbering around the family compound at Tring Park in Hertfordshire, dangling a lettuce leaf on a stick to goad his disgruntled mount. Walter had been born into the world's richest banking dynasty on February 8, 1868. A sickly, withdrawn child, he was educated at the family mansion. His tutors quickly discerned that he had a sharp visual memory and capacity to retain facts (which would serve him well in his later scientific research), and that he preferred animals to people, whether gambolling with the chickens and shire horses that were bred on the estate or collecting and selling butterflies and birds for display. He became interested in taxidermy after watching a family employee, Alfred Minall, stuffing and preserving animals, and he declared at the age of seven that he was going to build a museum to house his ballooning collection of animals and specimens. Three years later, with Minall's help, he inaugurated his first exhibition, the exotica offset by the prosaic venue — a garden shed in Albert Street, Tring. On a visit to the Natural History Museum a few years later, Walter struck up a friendship with Albert Günther, the museum's keeper of zoology; Günther provided him with academic guidance and support, and was the recipient of many letters from Walter in which he discussed the vicissitudes of his zooidal charges. In a missive of 1886, he announces that he has taken his female dingo "out in Brighton by a chain", and adds that "she is very troublesome but attracts universal attention". Later, he comes over all pushy parent when discussing her first litter: "My dingo's pups are the handsomest and most level lot of pups of any canine breed I ever saw." He closes by importuning Günther to find out if "any of your friends will pay £7 each for any of them".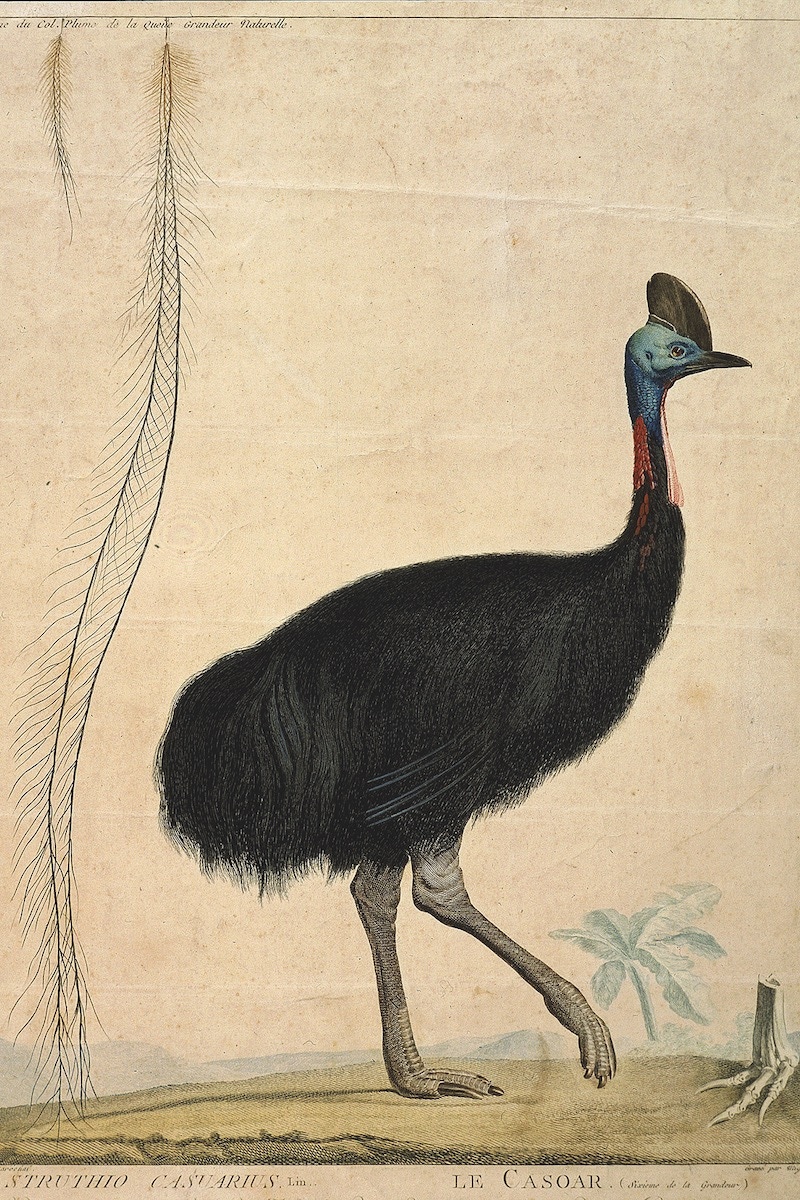 Walter studied natural science at the University of Bonn and zoology at Cambridge. He proved his commitment to the subject by turning up at Magdalene College not with a teddy bear but a flock of live kiwis, which he coveted for their fur-ball appearance and diffident nature (the college authorities failed to share his enthusiasm, and they were promptly shipped back to Tring Park). On completion of his studies, he was required to take up a position at the family bank, one he would hold for nearly 20 years, despite little aptitude for fiscal matters and even less enthusiasm. However, the quid pro quo from his indulgent parents was the setting aside of some land on the family estate to set up a bona fide Walter Rothschild Zoological Museum, which opened in 1892, and the footing of the bills for expeditions all over the planet to seek out new exhibits for display in its specially built Tudor-style cottages and courts. Bird species, preserved in methylated spirit, were brought back from Captain Cook's voyages, while animal skins were received from Charles Darwin's foray to the Galapagos on the Beagle. "Walter's desire to share his love and fascination with the natural world drove the creation of the public museum," says Alice Adams, the exhibitions manager at the site's present incarnation, the Natural History Museum at Tring, an offshoot of the London establishment that first inspired Walter. "He was intelligent, meticulous, determined, socially awkward, but, above all, passionate about natural history. Ultimately, he wanted to be known for his academic achievements and to be taken seriously as a zoologist." Walter could point to other feats befitting a man of eminent means. Despite his ill health, he served as a part-time officer in the Royal Buckinghamshire Yeomanry Territorial Army unit, ascending to the rank of major. He also became the Conservative MP for Aylesbury, a position he held from 1899 to 1910, and worked with the British foreign secretary Arthur Balfour and leaders in the Jewish community to establish a Jewish homeland in Palestine, an undertaking that became known as the Balfour Declaration (after a November 1917 letter from Balfour to Walter viewing such a proposition "with favour"), and which was instrumental in creating the state of Israel.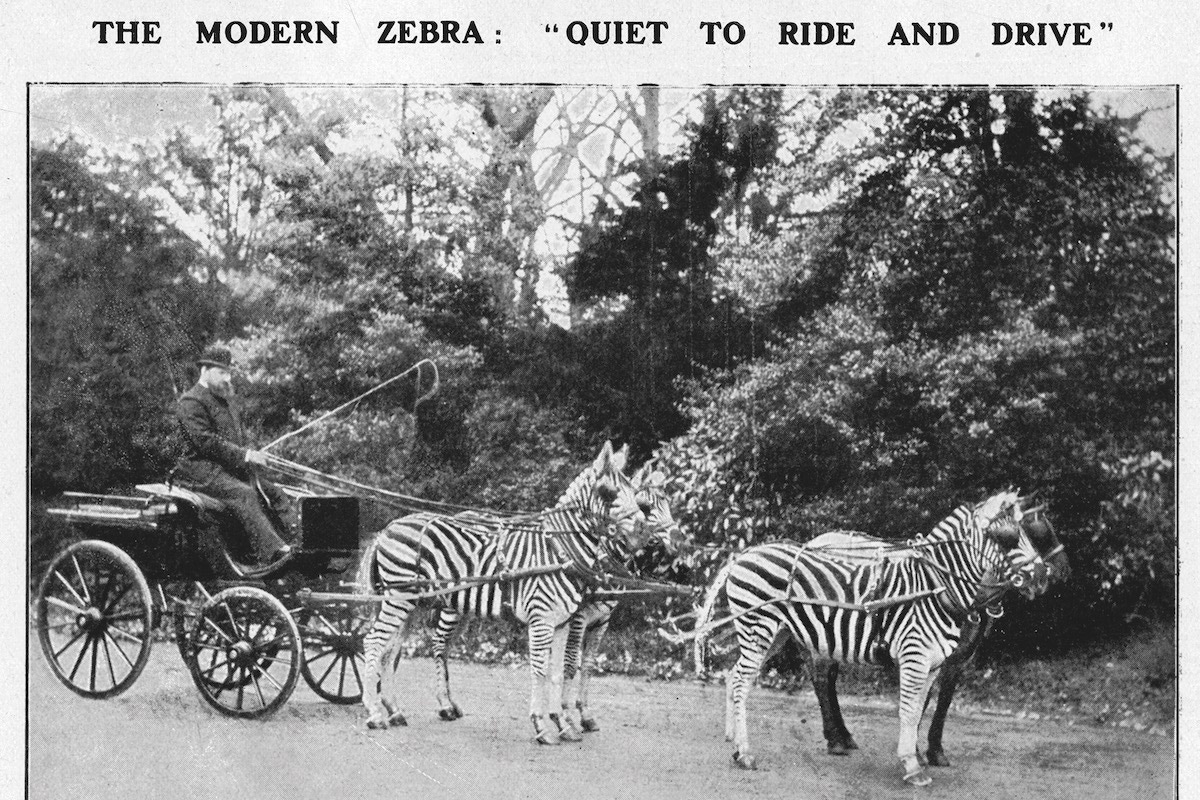 It's safe to say, however, that Walter would have swapped any amount of military honours or geopolitical manoeuvring for a single issue of
Novitates Zoologicae
(the scientific journal he launched with a couple of his curators in 1894), or a few minutes with a cassowary. He was obsessed with the giant, flightless birds native to Papua New Guinea, with their bright necks, booming low-frequency calls, and pugilistic temperament. He collected specimens alive and dead, studied their habits, plumage and behaviour, and in 1900 published what he regarded as his magnum opus,
A Monograph of the Genus Casuarius
, replete with sumptuous colour plates. The birds and the bees may have helped put Walter on the map, but they also played a part in his eventual downfall. While he never married, he supported two very demanding mistresses — the aspiring actress Marie Fredensen (who bore him a daughter) and Lizzie Ritchie, both of whom he met at one of King Edward VII's soirées. He set them up in London apartments and enjoyed his
ménage
, until Lizzie found out about Marie and began threatening Walter with exposure; Walter found the pressure unbearable, and eventually his younger brother Charles stepped in to buy them off with property and cash. However, he allowed himself to be further blackmailed for 40 years by a third lover, who remains nameless — in her 1983 biography of her uncle, Walter's niece Miriam Rothschild simply describes her as "charming, witty, aristocratic and ruthless" — and he eventually had to sell off his beloved bird collection to the American Museum of Natural History to obtain the requisite hush money. His health rapidly failed, and within a few years he was dead, at the age of 69, but at least he got to keep the most precious companions of his final years — the 65 cassowaries he had expertly stuffed. Walter's legacy lives on in many forms: in his collection, of course, which was gifted to the nation after his death; in the dormice (
glis glis
), which he brought back to Tring from Hungary in 1902 and that escaped and established themselves in a 200-square-metre area between Luton, Aylesbury and Beaconsfield; and, not least, in the strain of zoological inquiry that continued to run through the Rothschild family — Walter's brother Charles collected and discovered some 30,000 species of flea in his lifetime, including the chief carrier of bubonic plague, while his niece Miriam became an expert on parasites, including bird lice, feather mites, ticks and flukes, and persuaded both Ladybird Johnson and Prince Charles to grow wildflowers on their estates to encourage biodiversity. All these things are testament to a man who aimed to further scientific knowledge and inspire people of all ages, an untameable naturalist of a singular stripe. This article was originally published in Issue 66 of
The Rake.