Waxed Lyrical: The Belstaff Trialmaster
The Belstaff Trialmaster jacket is the ultimate piece of rugged outerwear – and arguably the coolest man in movie history wouldn't disagree.
"Racing," Steve McQueen once asserted, "is life. Anything before or after is just waiting." And, it's a given that one of the most tungsten-needle-sharp dressers in Hollywood history – a man who made everything from shawl-collared chunky cardigans to three-piece suits and silk ties look effortlessly suave – always looked the part when putting his Triumph TR6 through its paces, whether over the grassy hills of Bavaria as the Cooler King in 1963's The Great Escape or as himself at the 1964 International 6 Day Trials in East Germany. An iconic photo of the latter event depicts McQueen astride his two-wheeled steed wearing a waxed jacket, probably an A7 made by Barbour (the British brand were sponsors for the event in question). The late actor also favoured the 'Trialmaster' waxed jacket made by another British heritage institution, Belstaff and was often seen wearing one in his petrol-headed endeavours.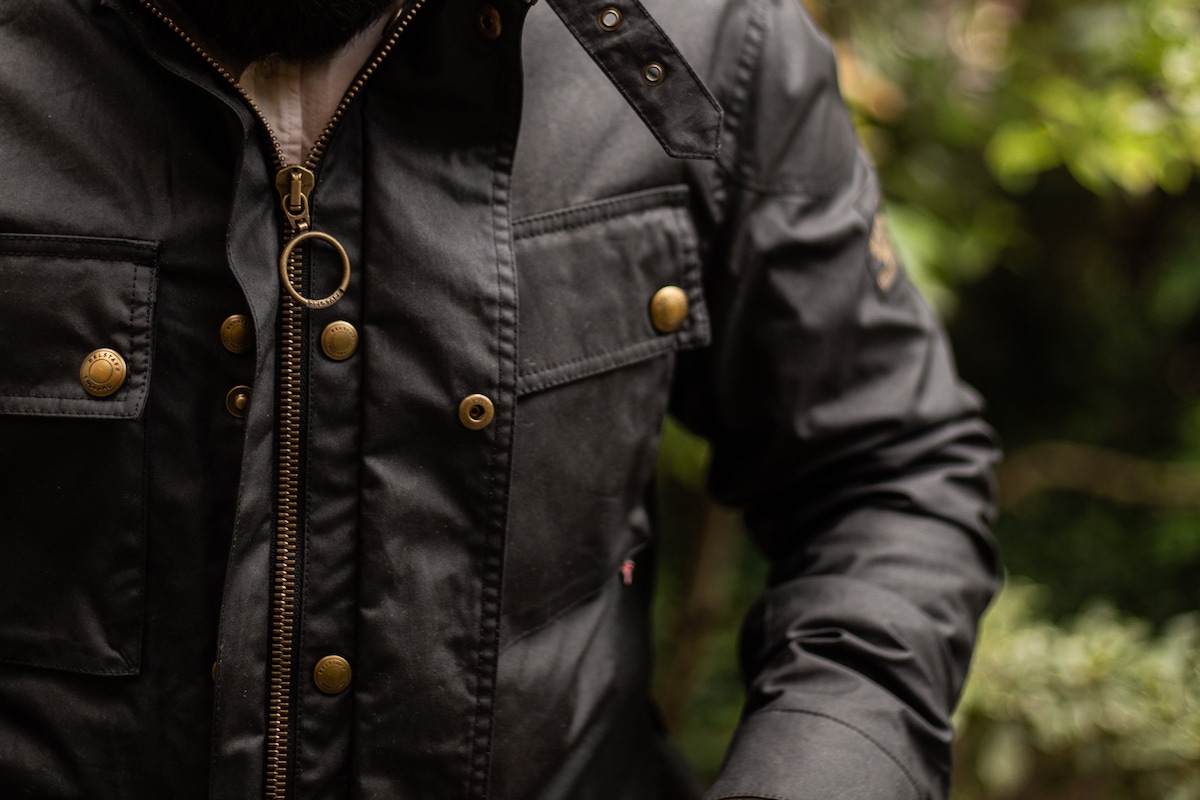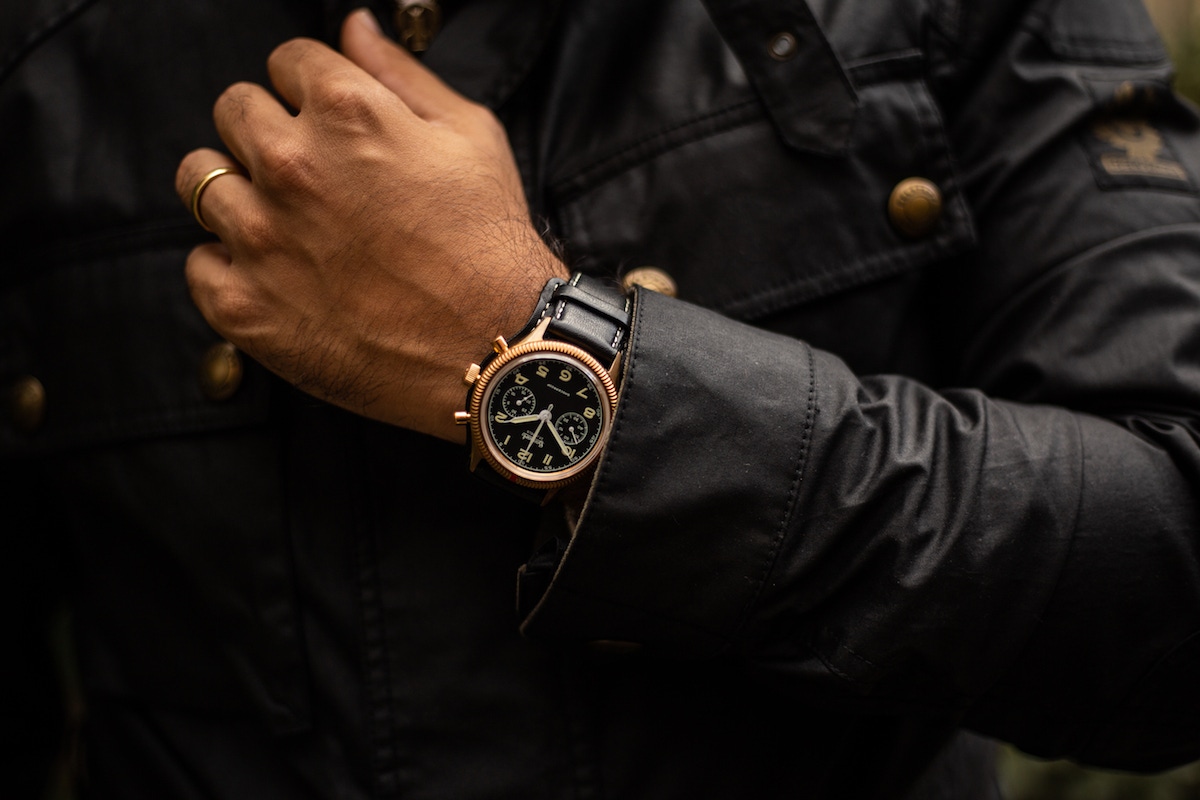 The Trialmaster remains today as elegant and ultra-masculine a piece of outerwear as money can buy – extraordinary, considering its narrative begins over a century ago, with the end of the First World War ushering in the Golden Age of Motorcycle Racing. Spotting the sport's rise early and seizing the initiative – rather like a young Alfred Dunhill had done with the London motoring bug - a Latvian Jewish immigrant by the name of Eli Belovitch, who had spent the war supplying waterproof fabric to the British Army, created Belstaff with his son-in-law as a provider of protective motorcycle clothing. Within a few years, clients included Lawrence of Arabia, serial motorcycle land speed record smasher Joe Wright, Amelia Earhart and another aviatrix, Amy Johnson (the first woman to fly solo from Britain to Australia), while the Trialmaster jacket, launched in 1948 to weather the Scottish Six-Day Trials, quickly won over notables including Che Guevara as well as McQueen. It made another notable silver screen appearance as part of Will Smith's ensemble in I Am Legend, whilst latter-day style saint David Beckham is another contemporary fan.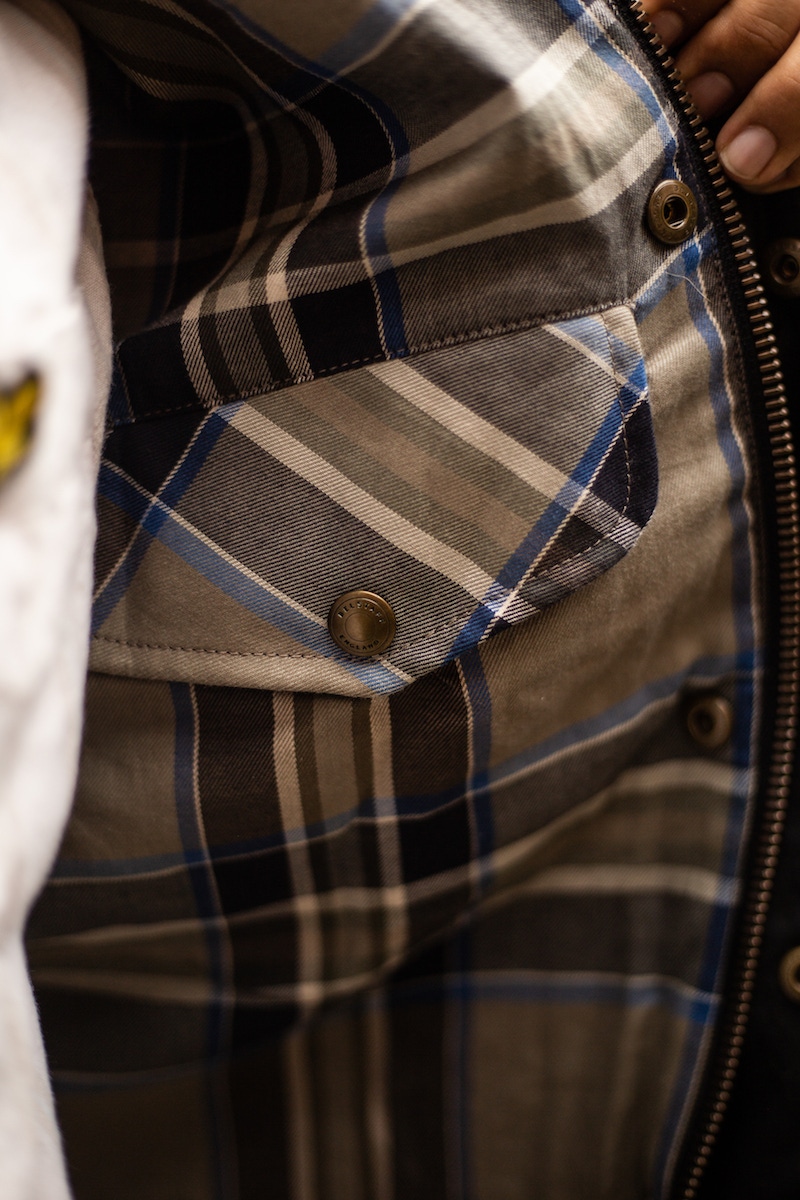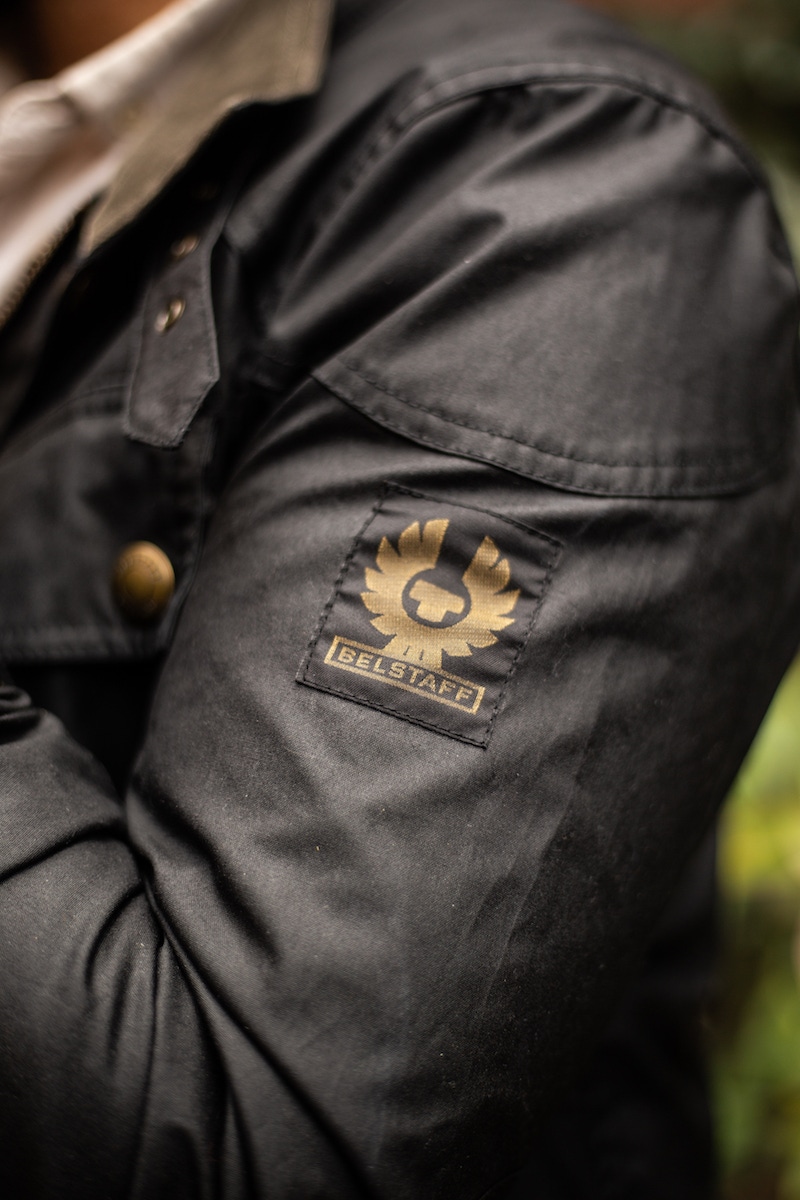 And it's not hard to see why: waterproof, durable and exceptionally cosy and comfortable, with its cavernous and ultra-secure four pockets, the Trialmaster – which these days is made in Italy - remains a triumph for starkly utilitarian modishness; for style which militates against male fashion's more effete nuances. Making a sweet dichotomy of robustness and comfort, its pivotal armholes enhance the wearer's mobility, whilst the pre-curved sleeves are another ergonomic masterstroke. It's also flattering (particularly when belted up), has a scent that is redolent of exploration and adventure and will become richer in character, becoming more yours and more you, with each passing decade. Now available via The Rake, the modern version of the Trialmaster is barely any different to that in which McQueen braved the Autumnal elements of Erfurt, East Germany, 56 years ago, right down to the jauntily angled top-left pocket. Constructed from water repellent and wind resistant fabric with a central zip fastening which is concealed by the placket, its neckline can be adjusted for a snug fit, while the cuffs are also adjustable. Speaking on another occasion about track-based motorised pursuits, McQueen remarked: "Auto racing has dignity... You have to reach inside yourself and bring forth a lot of broken glass." It's hard to think of a piece of outerwear which expresses such inward grit so eloquently as this.