This Week We're Channelling: Frank Wheeler in Revolutionary Road
This week, we're taking style notes from Leonardo DiCaprio's character in Revolutionary Road, who manages to exude elegance even with his personal life in disarray.
Revolutionary Road is not an easy watch. Adapted from Richard Yates' 1961 novel of the same name, Sam Mendes' 2008 film paints an utterly depressing portrait of the American Dream turned on its head, of high hopes crushed by sinking mundanity. Set in 1950s suburban Connecticut, it follows a perfectly polished couple - Frank and April Wheeler (played by screen legends Leonardo DiCaprio and Kate Winslet) - who, following a relatively happy start at married life, gradually become disenchanted and frustrated with the whole thing. Resentment builds and they find themselves arguing incessantly, but even though their relationship is breaking down, they manage to maintain a flawless facade, fooling those around them and occasionally even themselves.
A large part of their projected image of perfection is facilitated by the pair's impeccable clothing, reminiscent of the classic 1950s styles donned in the early seasons of the highly-lauded Mad Men series. Frank's aesthetic is neat and sophisticated: a smooth talking salesman, he sports a grey flannel suit typical of businessmen at the time. His single-breasted jacket is sharp and boxy with padded shoulders, while his trousers feature double reverse pleats, lending a loose, slightly baggy silhouette. A brown felt fedora, silk tie, slim black leather belt and obligatory cigarette comprise his essential work day accessories and enable him to blend in with his peers. As the film's costume designer Albert Wosky told Elle Magazine: "Every single person back then did not wear a hat, but most people did. And I pushed it. I had everybody in hats and suits and ties. It created an atmosphere for Leo DiCaprio's character to disappear in this crowd. Many times you can't even find him because he looks like everybody else. And I thought that was very successful."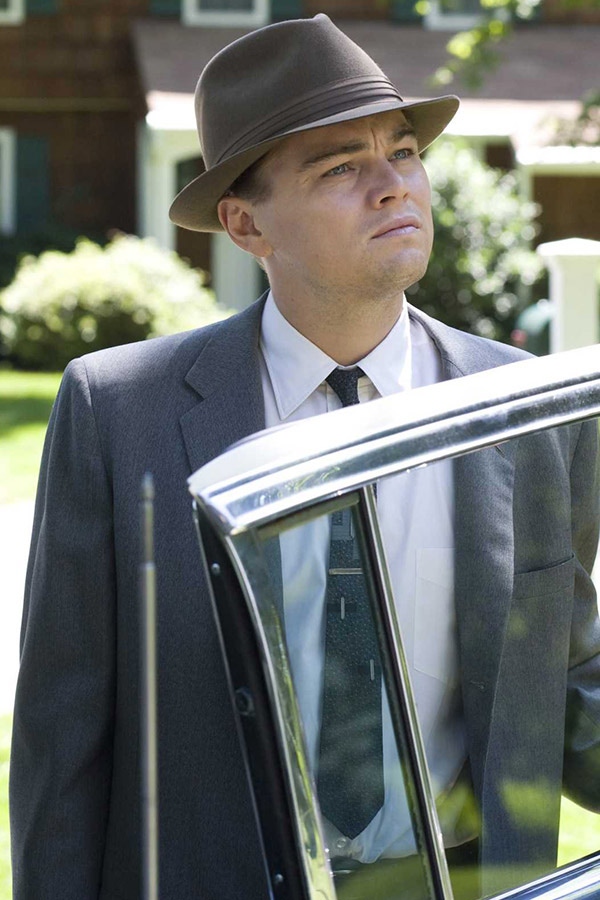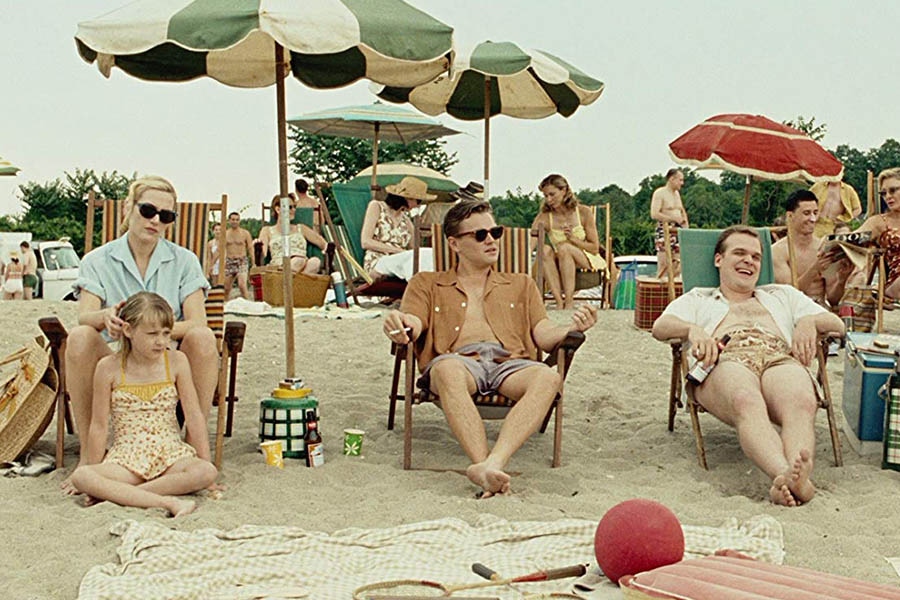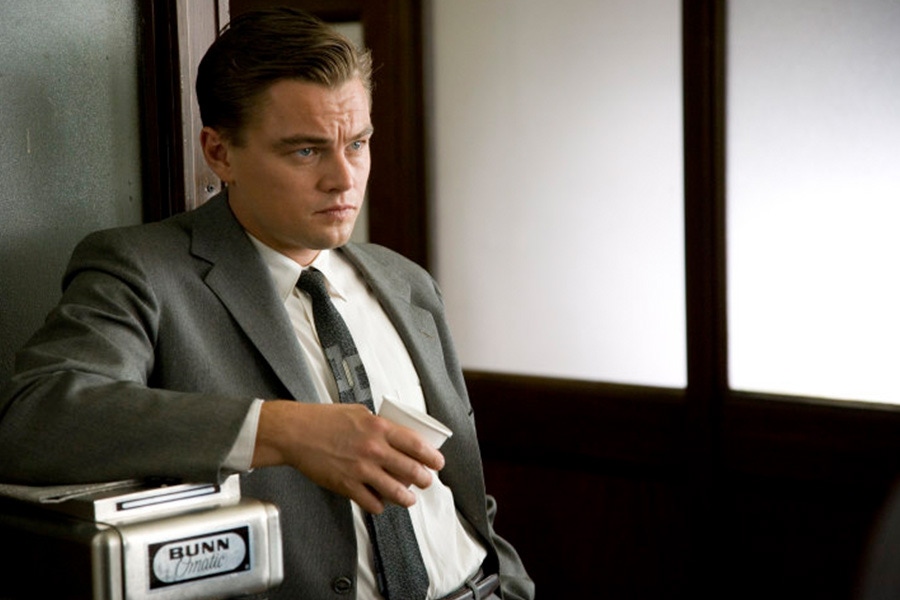 But it's not all business for Frank. He excels at casualwear, bringing a certain nonchalance to summer style, with a series of loose fitting shirts in lightweight linens and cottons. A day at the beach sees him sporting an unbuttoned burnt orange camp collar shirt, paired with pink and purple striped seersucker shorts and a pair of tortoiseshell framed Wayfarer-style sunglasses. As the weather cools and day turns to night, he buttons the shirt, trades the shorts for a pair of khaki trousers and slips on some navy canvas sneakers. Simple yet oh-so-effective. 
Whilst tinged with a distinct 1950s sensibility, there's a timelessness to Frank's style; an enduring elegance that lends it real relevance in the 21st Century. For a modern take on his aesthetic, look to brands that employ vintage-inspired design details whilst maintaining a sleek, contemporary silhouette. French house Cifonelli's sharp tailoring and classic construction makes it a much-loved label for stylish suits built to last: pair with a classic poplin business shirt from Gieves & Hawkes or Budd Shirtmakers and reference old-time businessman tradition with a beaver felt fedora by masters of hatting Lock & Co. Hatters. When it comes to everyday summer attire, keep it simple and understated with versatile and relaxed warm weather staples. Far Afield's revere-collar linen shirts pay homage to 1950s beach style with their loose, boxy cuts and mother-of-pearl buttons. Don't overthink it: a pair of lightweight shorts by Frescobal Carioca and timeless Wayfarers from Ray-Ban are all you need to complete the outfit. It's classic '50s style with a decidedly modern twist.