This Week We're Channelling: Montagues and Capulets in Romeo + Juliet
These two households may have been alike in dignity, but the same cannot be said for their distinctive approaches to style: in his 1996 film, Baz Luhrmann used fashion to reimagine Shakespeare's classic tale of star-crossed lovers.
The nature of Shakespeare's
Romeo and Juliet
as a theatre play means that, while it is full of sparkling dialogue and scintillating drama, it's pretty sparse on outfit descriptions. Happily, this left the door wide open for Baz Luhrmann to reimagine the warring Montague and Capulet tribes for a fashion-conscious 20th century audience. Released in 1996 at the acme of nineties fashion, when brands like Alexander McQueen,
Dolce & Gabbana
, John Galliano and Prada were enjoying their heyday, the film is a visual delight and a reminder that, much like the works of Shakespeare (and unfortunately not like the boyish handsomeness of
Leonardo Dicaprio
), good style never gets old.
Montague Boys
The Montagues are the family of Romeo, the film's titular protagonist. Updated from sixteenth-century nobility to modern-day mafiosos, the Montague boys are the first to appear on the screen. And what an appearance they make, speeding down a freeway clad in shirting which is as loud as the insults they shout at passersby. Boisterous, brash and bolshie, the Montagues are the epitome of laid-back skater boy style. To introduce some Montague magic into your daily wardrobe, we suggest toning down their thumb-biting belligerence with some slim-fitting florals. This shirt from
Cordone 1956
will inject a splash of colour without compromising on smartness. Pair with lightweight trousers from
Anderson & Sheppard
and leather sneakers from
North-89
to convey a sense of Californian cool. To tap into the playfulness of the Montague boys, a colourful bracelet from
Nialaya
is a subtle alternative to a neck chain. And although, of course, we don't suggest you wear Hawaiian swim shorts to the office, it's always a good idea to have a pair to hand for casual revelry and trips to the beach.
Calabrese 1924
is our first choice for vibrant swimwear. Then, finally, there's the hair. Unfortunately, Sampson's pink 'do is simply never going to be a thing. Ever. Romeo's bouncy 90s barnet, on the other hand, is as mesmerising as Shakespeare's poetry. A side parting is such sweet sorrow – and a luxury comb from
Mess of Blues
is guaranteed to come in handy next time you need to seduce the offspring of your sworn enemy.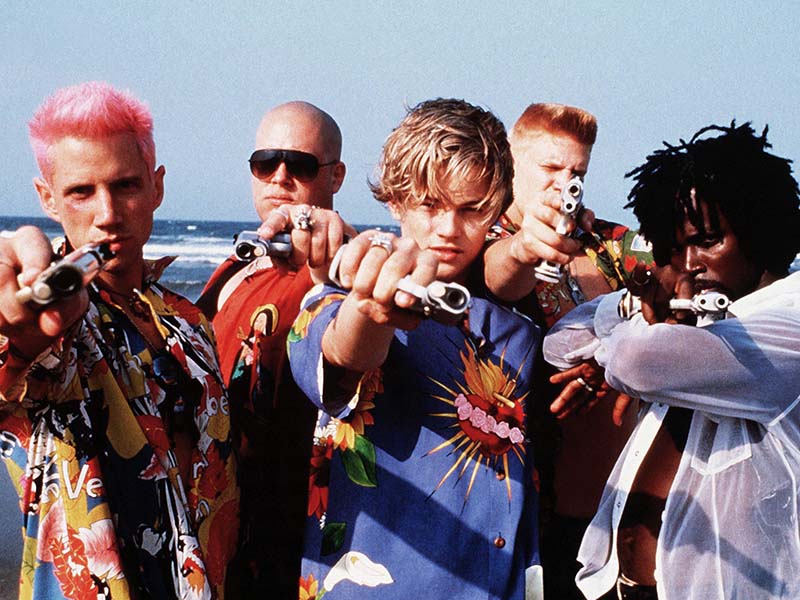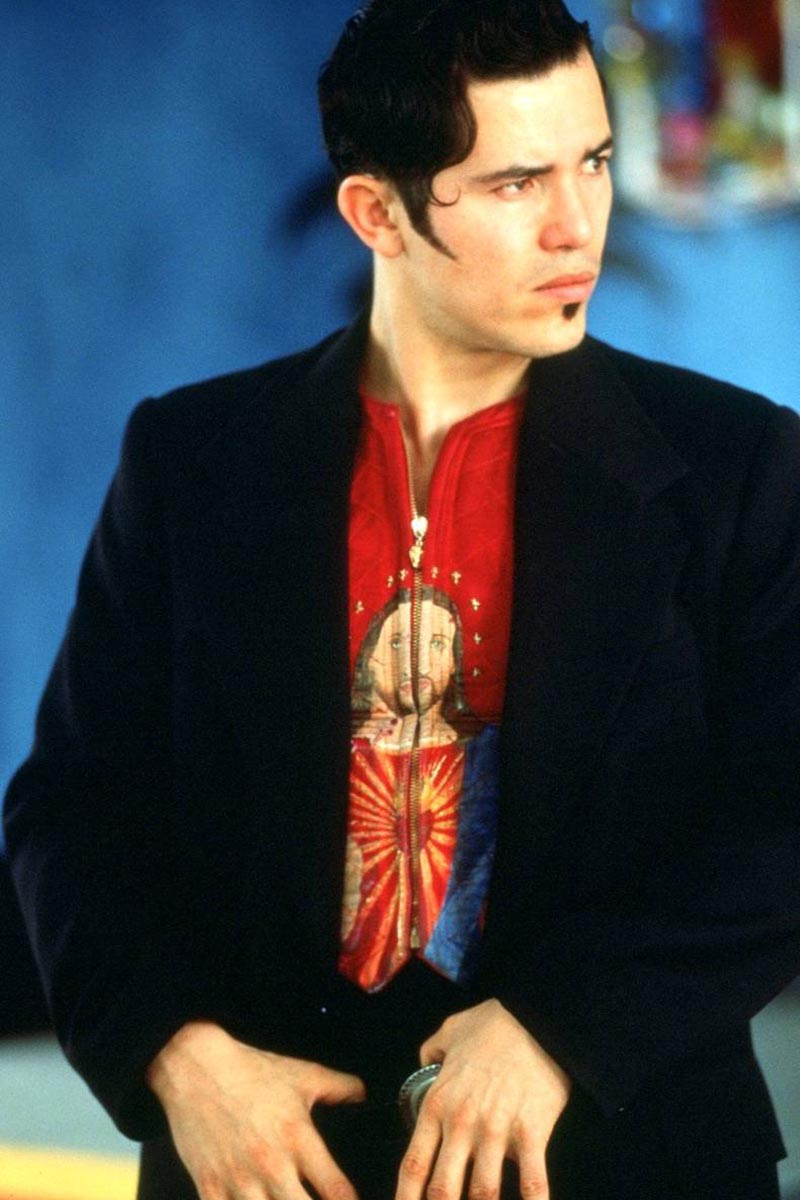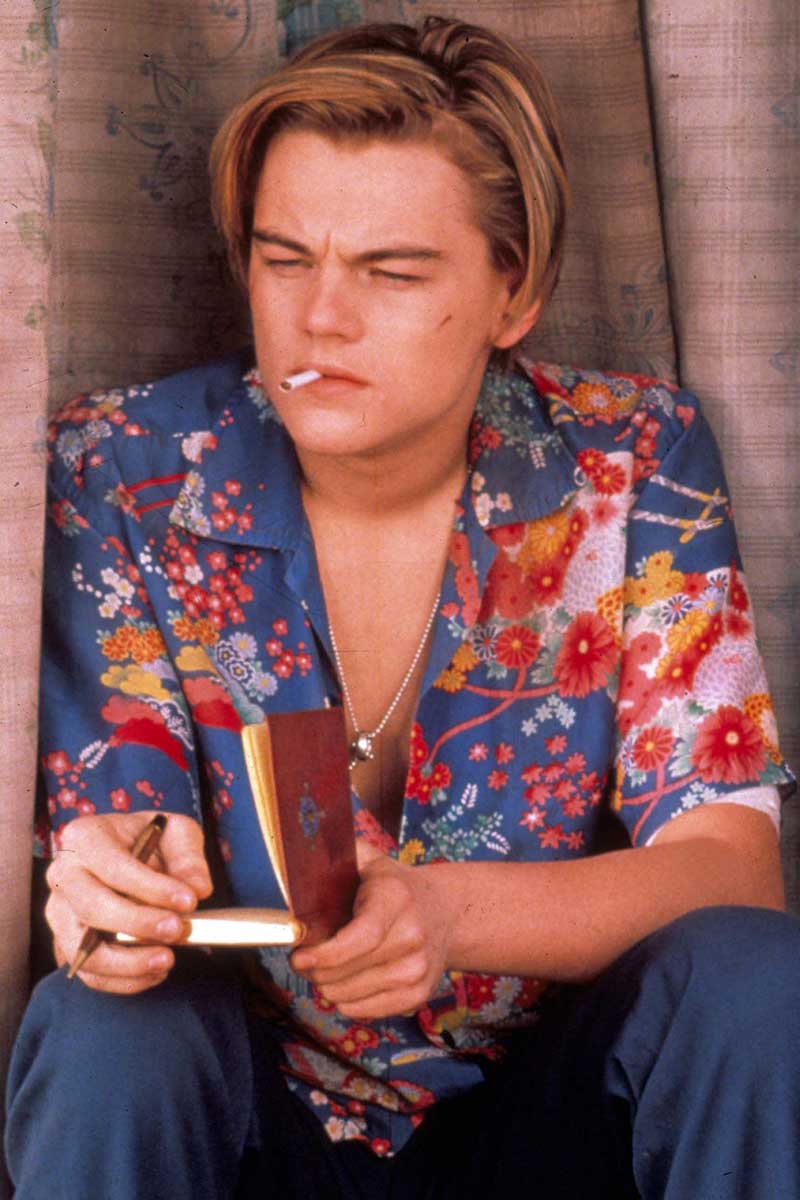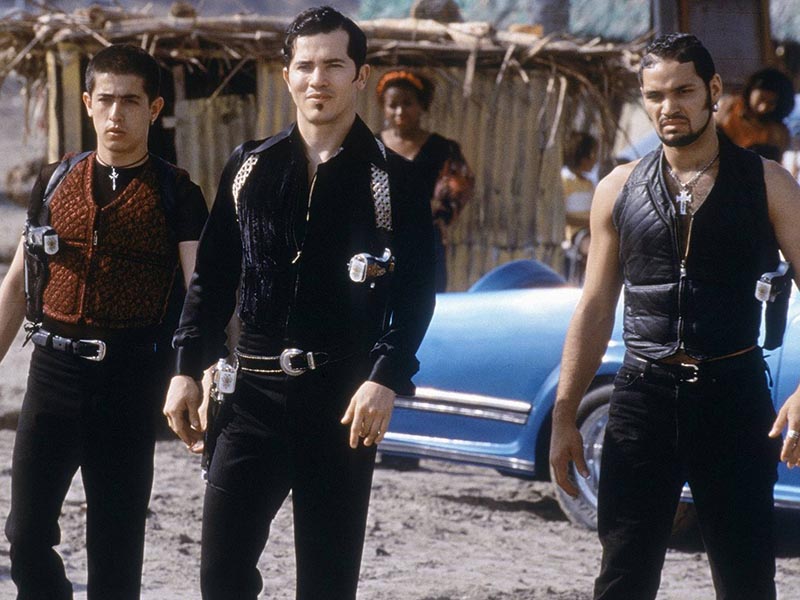 Capulets
If the Montagues are Beach Boys, the Capulets are veritable Iron Maidens. Clad in vampiric blacks and reds, you see the far-off glint of metal – crucifixes, dental grills, belt buckles – before you can discern the leather accessories and the tailored separates that characterise the Capulet look. Tybalt, Prince of Cats and nemesis to Romeo, is a case in point. Despite his obvious penchant for black, his ensembles are never too austere; he inclines towards sumptuous fabrics to balance out the harshness of leather and metal, his bullish swagger prevents his tailoring from seeming stuffy, and he oozes toughness despite his sartorial flamboyance. However, the chances are slim that you live in a coastal city in sunny California, so sadly going about your daily business in nothing but a waistcoat is probably not practically advisable. Nor is it recommendable from a stylistic perspective. Instead, choose sharp separates and use your accessories to inject some Capulet flair. A slick black polo shirt from
Cifonelli
, worn with a pair of ink-black jeans from
Blackhorse Lane
, is a sophisticated way to channel Capulet extravagance casually, heightened by silver jewellery. When more formal occasions call, use accessories to play around with some of the Capulets' more outlandish motifs. The Capulet clan are masters of Latin-baroque elegance and Roman Catholic iconography, a fact neatly evidence by Tybalt's waistcoat, which features an image of Jesus Christ emblazoned across the front. An artistic pocket square from
Rampley & Co
 is an opportunity to sport some religious imagery on your chest and will introduce some signature blood red without you needing to shoot up any Montagues. And though we don't suggest carrying a gun, it would be a crime to pass up on the chance to wear these beautiful silver revolver cufflinks from
Deakin & Francis
.