Wellema Hats: Beavering Beneath The Surface
Purveyors of the finest hats made by two hands, The Rake are extremely excting to welcome Wellema Hat Co. onto its e-commerce rostrum.
One of the greatest pleasures in life is to collaborate with people that are truly nice individuals. While I first met Cody Wellema for a brief introduction at Harry's Bar in Florence, my communication with Cody during this process has been limited to electronic mediums as the great Wellema x Barbanera x The Rake Texas Roadshow meant to transpire earlier this year – leaving a wake of empty tequila bottles, innumerable rounds of expended ammunition and fresh long horn tattoos – got the kibosh in a big way as the global lock downs came into effect. Nevertheless, I have to say there's something irrefutably kind, warm and pleasant about him. Part of this is his modesty, despite being a rather extraordinary auto-didact. Part of that is his very sincere love and affection for his chosen craft, one that in the 7 years since Wellema has been in existence has propelled him into the spotlight and made him the go-to-hat maker for everyone from fellow auto-didact / Recon Marine turned tailor turned photographer Robert Spangle to the individual that I consider one of the most astutely attuned tastemakers in classic men's style, Ethan Newton of Brycelands. It's from Newton that I learned about David Himel, a repository of leather jacket knowledge that should be considered a national treasure for America. And it is from Newton I also learned about Wellema.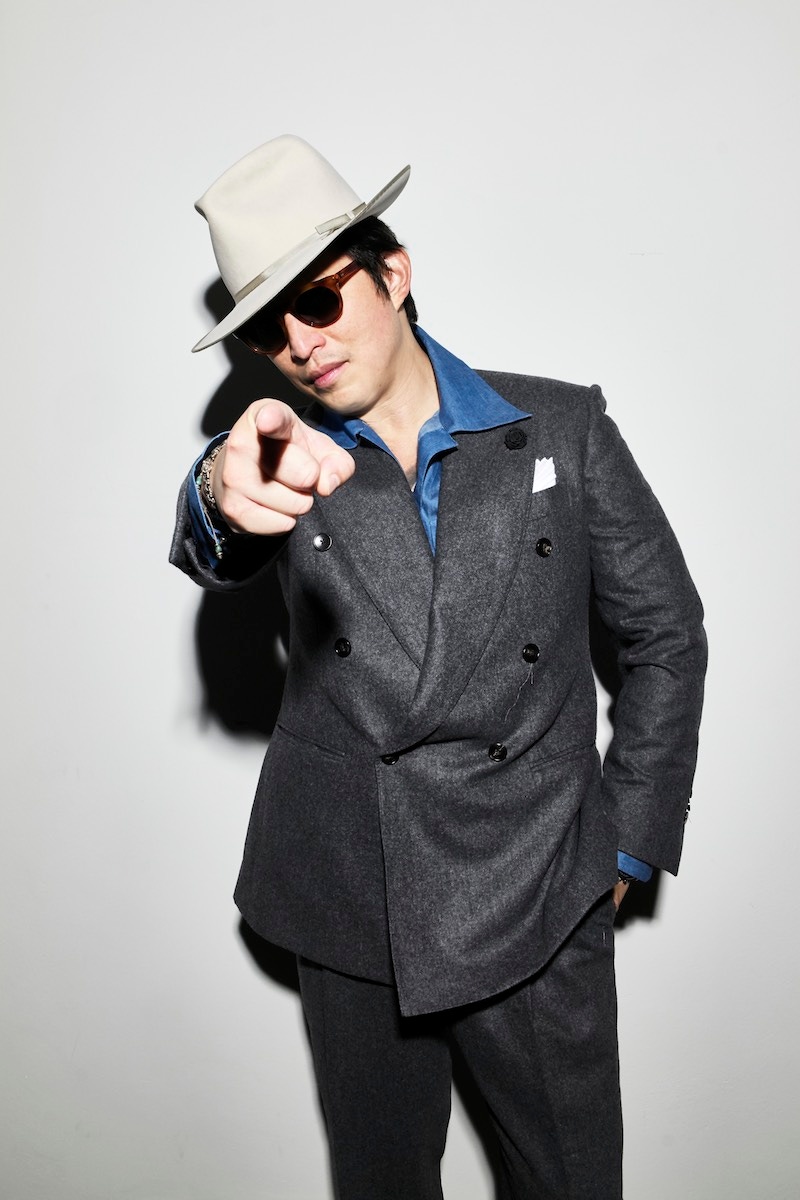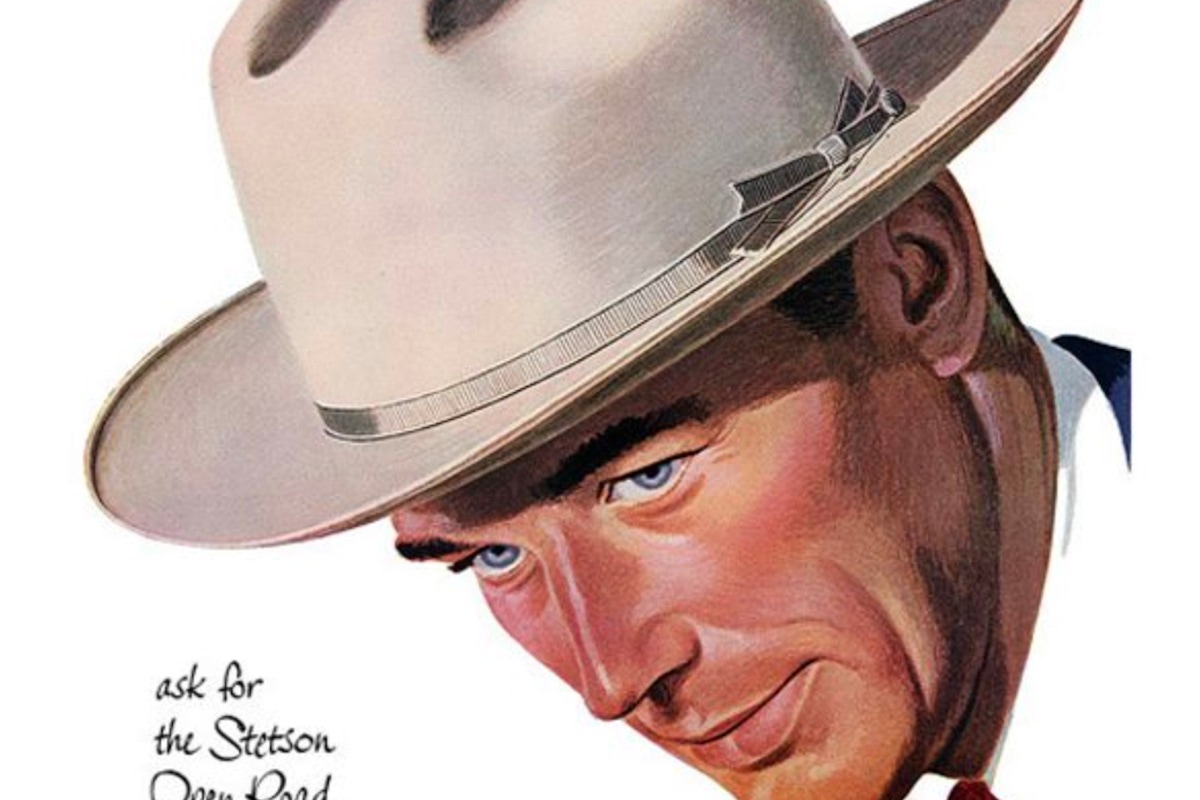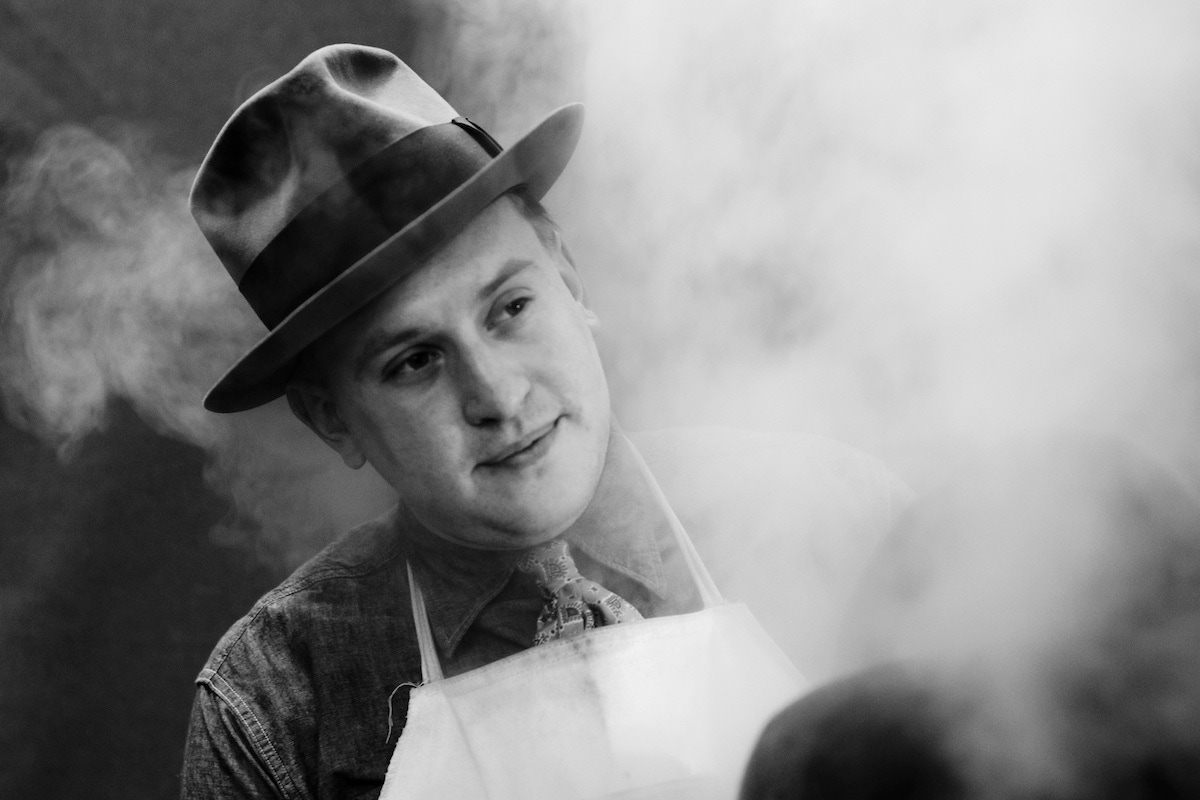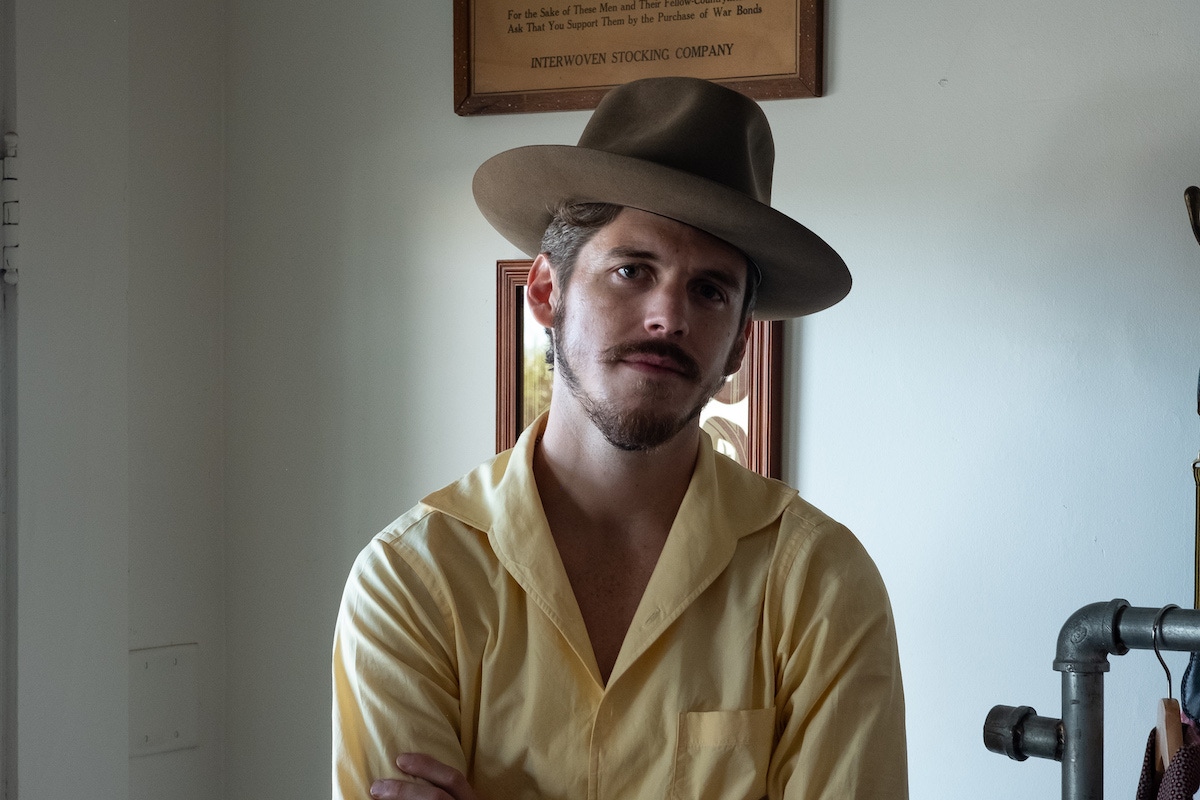 I should first profess that I love hats. My affection for them was magnified to the level of palpable ardor when I worked for a year on the N-Bar cattle ranch in Grass Range Montana and saw cowboys perform the miraculous feat of galloping at full pelt into gale force wind to chase down errant bulls or wayward steers. I would later learn that at the N-Bar a cowboy's hat was a sacred thing. He always bought the highest quality beaver hat he could afford because he wanted it to last. And they would almost always be Resistols in Silver Belly colour as that tone showed off patina the best. Though to be honest I loved hats even as a teenager. I admired how they were used as a revelation of character by actors like Bogart in the Maltese Falcon, who probably wore a hat better than any man. And of course there were the hats from Westerns such as Charles Bronson's scarred and mangled chapeau as Harmonica in Once Upon a Time in the West, Val Kilmer dandyesque fedora as Doc Holiday in Tombstone, and my personal favorite Robert Duvall's hat as Gus in the epic Lonesome Dove. Incidentally one of the very first appearances of the hat as we know it was the wide brimmed head gear worn by the Mongol warriors as they took over first China then the majority of the world in the Thirteenth Century. But I digress, back to Cody. One look at his personal style and you can see he possesses a deep abiding affection for classic American style from the 30 and 40's. Indeed one could imagine his stepping off the pages of Apparel Arts resplendent in full period-correct sartorial splendor. One of the best things about this period is how classic American style also represented an intersection between tailored garments and western wear, and that is something that comes across very beautifully in Cody's personal style. It was his search for vintage clothing that made him obsessed with hats, after all up until Kennedy dispensed with them they were consider as de rigeur as one's capacity for martini drinking in the lexicon of masculinity. Cody would take vintage hats apart and look to unearth their construction techniques. Unable to find modern hats comparable in quality, in a decidedly Ralph Lauren moment, he simply set about teaching himself to make the hats he wanted to wear. This began in 2013 in his kitchen in Santa Barbara and such was the skill and dexterity of his hands that he began to develop a following. Three years later and with momentum gathering behind him Cody and his wife moved to an Altadena, a somnambulant, Raymond Carver-esque hamlet 20 mins outside Downtown Los Angeles. With the intention to live in Los Angeles they found the charming and authentic neighbourhood of Altadena a wonderful alternative and put down roots there.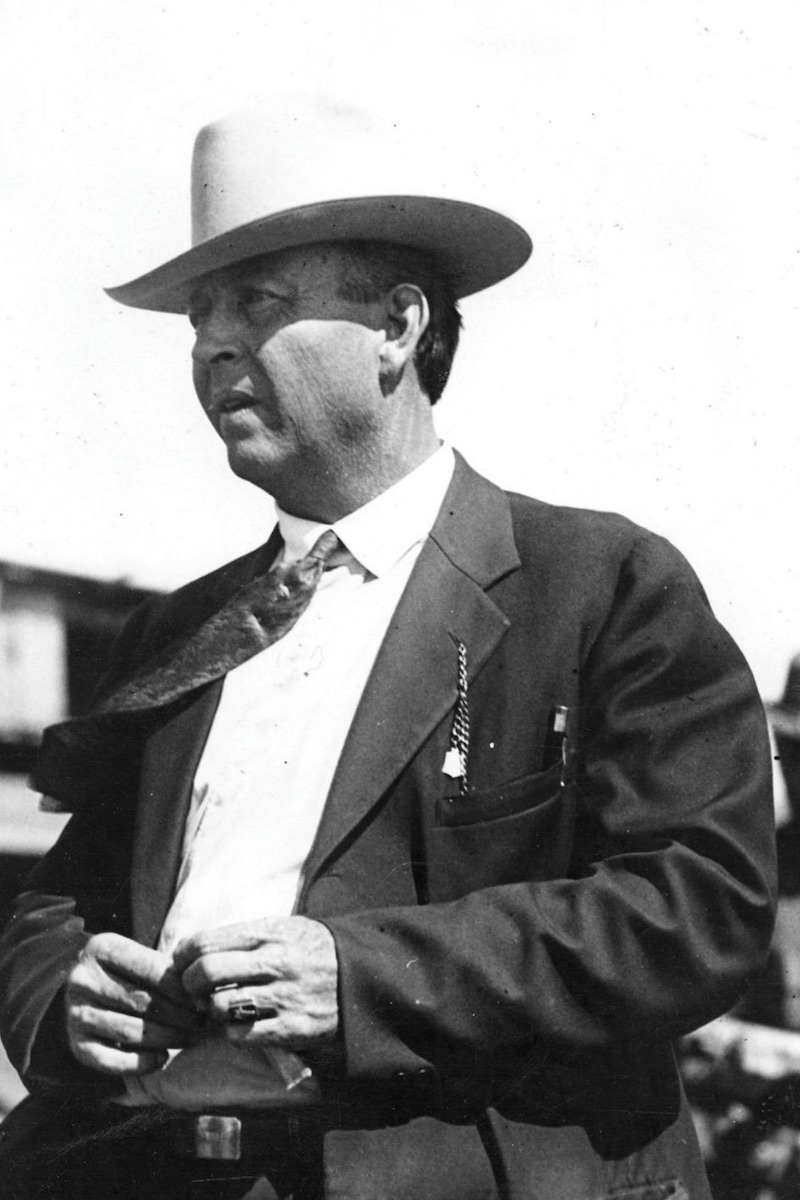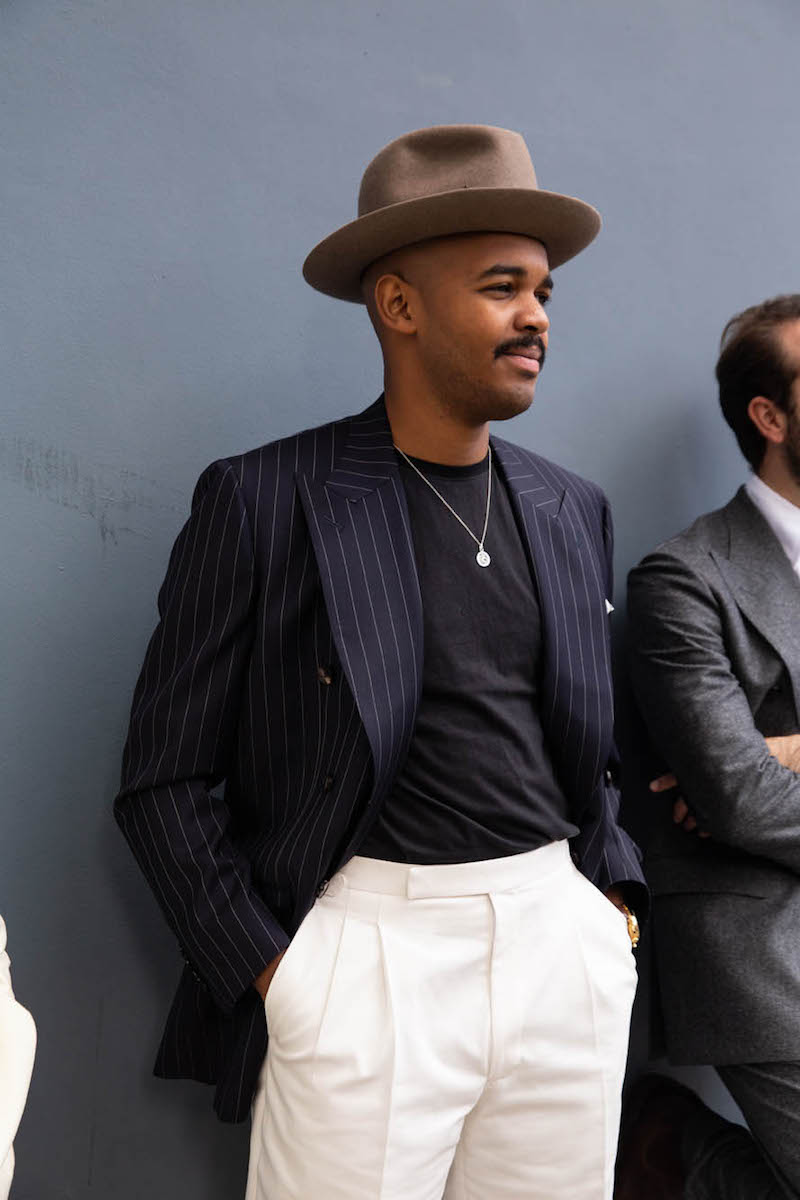 Cody sources his beaver felt from US mills. He does also make a few rabbit-fur hats and also offers a mink /beaver than has come of vogue in the last years but the vast majority of his hats are beaver for the simple reason that they last forever. Cody explains, "They can be shaped, stretched, shrunk, blocked and reblocked as often as you want. And there is no material that is more naturally resilient, that shrugs off rain and that grows more beautiful with age than beaver." The first thing you experience when picking up a Wellema is a clear obsession with detail. The hand-stitching along the soft leather sweat band and the piping along the edge of the brim of his hats reminds me of the stitching in my bespoke Hidetaka Fukaya shoes or the finishing on my Camps de Luca jackets which is to say so perfectly executed that you imagine it to have been born rather than made. The second thing is how lightweight and resilient feeling it is in your hand. The saying in Naples is they want their jackets to be "As light as the winds over Vesuvius." This is what it feels like to wear a Wellema, effortlessly light. One can order a heavier hat which Cody might recommend for a Western style model, but his normal beaver felt weight is perfect otherwise. While the brims of his hats boast strength and integrity to their overall structure, which is pragmatic as this is the part of your hat you don't want collapsing on your face in heavy rain. The crown soft and malleable making it something that develops its own signature the more you wear it and handle it. Says Cody, "I like to think each time you put it on, or take it off, each time you pinch or crease it you are making my hat more a part of you. A hat you've owned many years tells the story of your life with years travelled and I love that." Good thing then that Cody has crafted a hat with the underlying quality to last forever and only look better with age. On the subject of crowns, one of Cody's visual signatures is a subtly more squared off and muscular looking crown, as opposed to some of the more sharply shaped crowns in hats by Nick Fouquet, Orlando Palacios and John Charles Tatton which to me form a Holy triumvirate of artisan hat makers in America. (I am aware Optimo is conspicuously missing but I have not yet had the pleasure to make it to Chicago to see them.)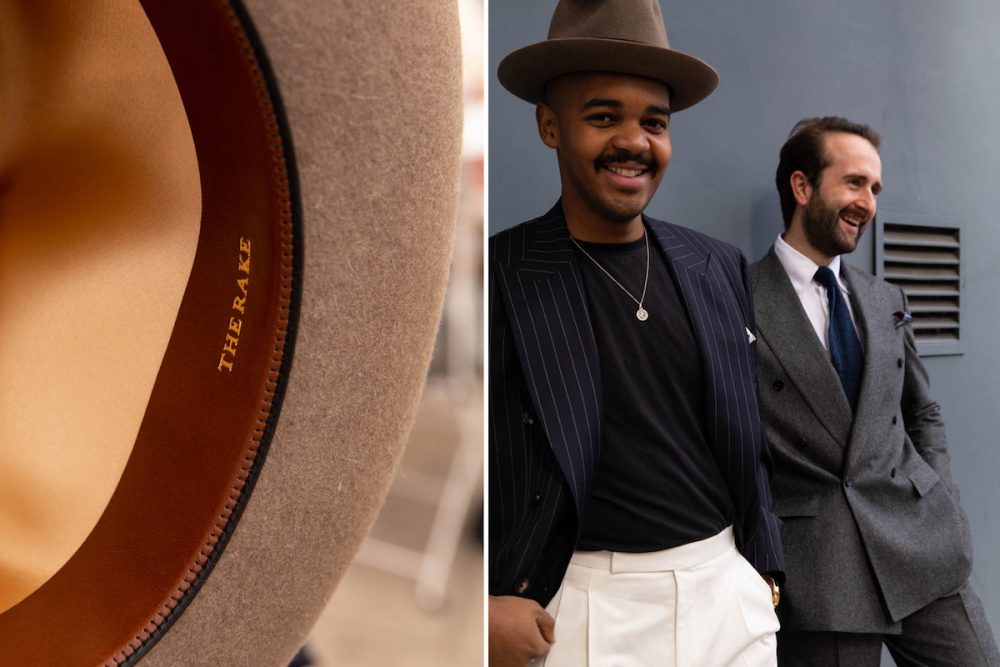 So let's get back to the two hats that Cody Wellema has designed for The Rake. They are both similar in shape which I like to describe as heroic but still elegant. The first hat was something that I had dreamed about owning for many years but couldn't quite get right. It was the perfect hat that can be worn with equal aplomb on a cattle ranch or at home in metropolises such as New York or London. As we had plenty of time during lockdown, Cody and I began a highly entertaining exchange of notes. One hat that we both had a mutual affection for was the famous Stetson Open Road. This was the official "uniform" hat of the Texas Rangers invariably in Silver Belly colour. After all, the good guys always wear the white hats right? I had long been fascinated by the roots of the Texas Rangers since reading Empire of the Summer Moon by S.C. Gwynne and learning that in Texas history they were started off not as lawmen but as the only land surveyors that were resourceful, bad-ass and crazy mean enough to not get killed by the Commanche and were tasked with preventing other surveyors and claim-stakers from getting separated from their scalps. On one particularly Negroni fueled night (at least for me) after watching the Netflix movie The Highwaymen we came with a character a former law man that had retired to civilian life. What would his hat look like? Well it would be a Silver Belly Open Road style hat of course. Incidentally Cody made a Western-style hat like this in a natural color for his collaboration with the Real McCoy's London. Our hat should therefore align with the historic Open Road. We widened the brim measurement to 3 inches and featured the grosgrain binding on the edge. Regarding the crown; while a modern Open Road hat measures 4 ¼ at the front of crown, we decided to go slightly higher to characterize vintage heritage of the Open Road, and to keep the thin tone-on-tone grosgrain ribbon instead of the wider hat band and bow found in a fedora as well as the binding on the brim. To lean even more into the historical context of these hats, Cody dug into his vintage archives and selected few remaining lengths of ribbon originally from the 1940s to set this hat apart even more.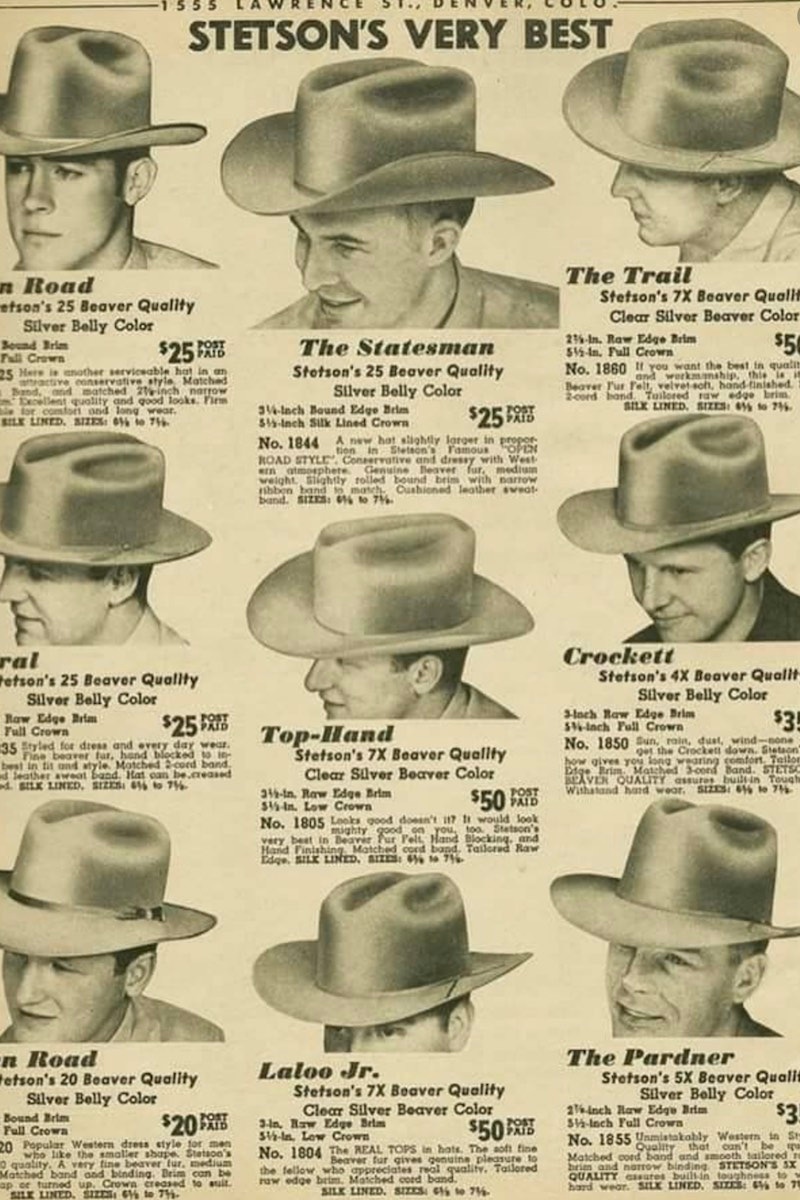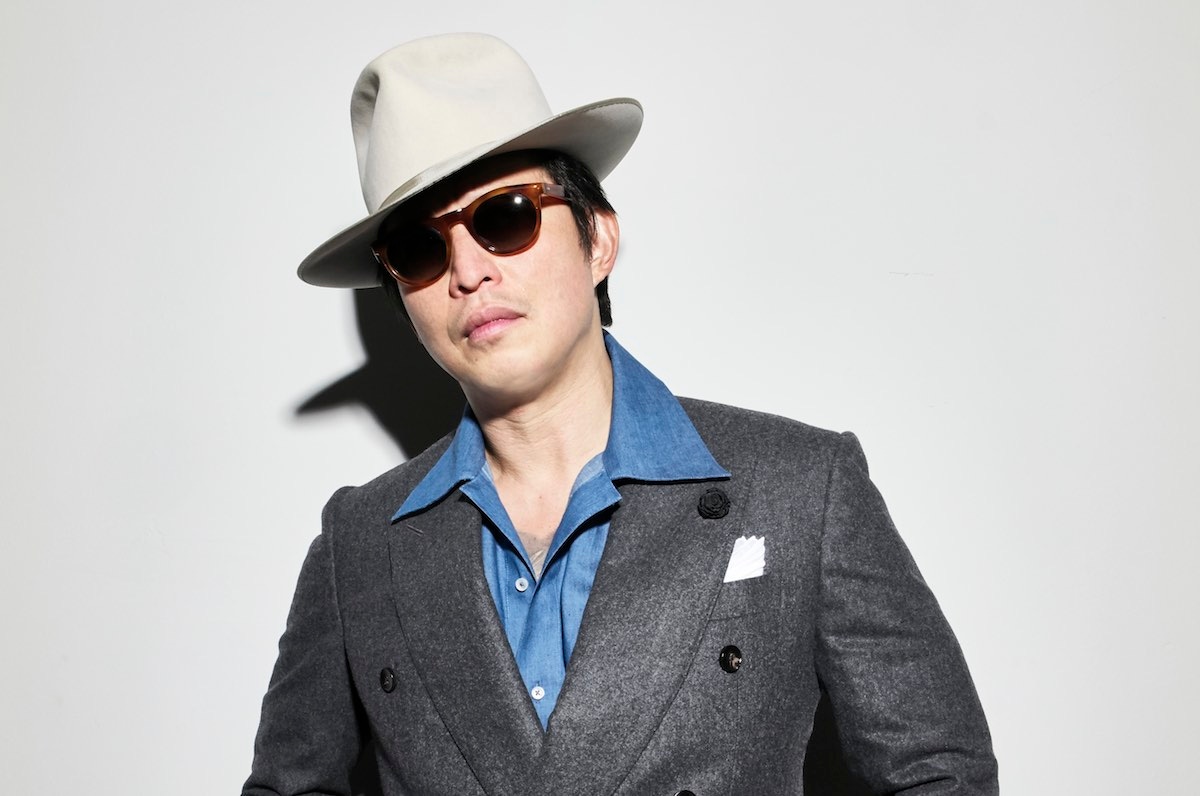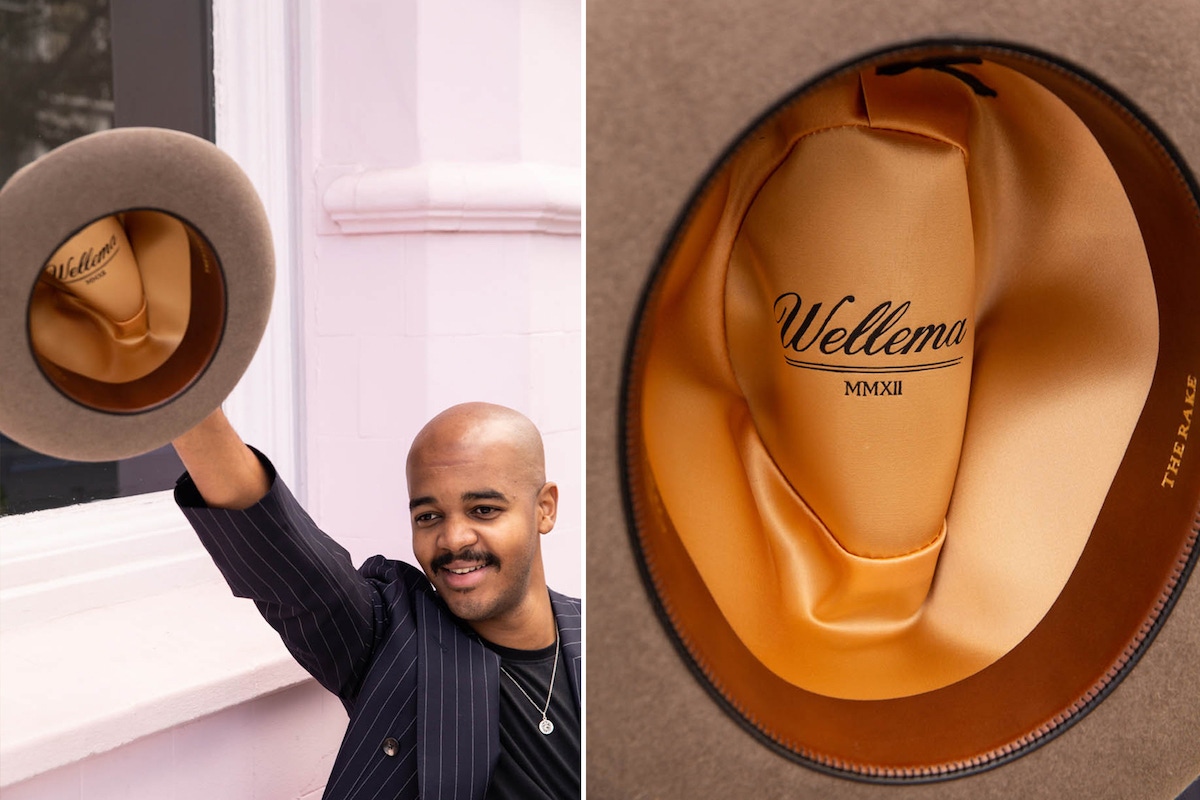 For The Rake's hat we liked the idea of a hat that had been owned by a Ranger – think a mashup of Terence Hill and Bob Mitchum - but that he had reblocked from a cattleman crease to a traditional diamond shaped fedora, transforming it from a western hat into a city hat. But he had kept the thin ribbon hat band and binding at the edge as a reminder of his hat's history. The second hat is similar style and proportion with a brim width of about 6.7 cm by 11.5 cm at the crown (2 5/8 inches by 4 ½ inches) Incidentally these dimensions were selected by Cody to create hats with just the right aura of drama but without lapsing into theatricality. I would say he's picked these measurements perfectly. I have a Tatton Baird hat that measures 6 cm at the brim by 10.5 cm at the crown that is wonderful but far more of a classic Trilby and a Nick Fouquet Bash Fedora with an 8.5cm brim by 12 cm crown that is fantastic but is basically arrives in the room a few minutes before you do. The Wellema measurements are that perfect cynosure evoking a slightly larger than life heroism but still will within the boundaries of classic elegance. With this second model we decide to go completely in the direction of the ultimate dress hat with a corresponding prominent sized grosgrain hat band made from original 1940s ribbon, apart of Cody's vintage archive of trimmings. Rather than finish the hat off smooth as we did with the Silver Belly model Cody decided on one of the most compelling hat finishes around and something that has become something of a signature for Wellema. OK this is what you need to understand. Beaver felt is one of the strongest most durable, most indestructible materials around. It is made when beaver fur fibers are manipulated, shrunk and kneaded to cause them to interlock in every possible direction with each other. Meaning that they are uniformly strong in every direction. This process known as "felting" also causes the beaver felt to become impenetrable by water which was beautifully represented in the old Stetson logo of a cowboy feeding water to his thirsty horse using his hat. Fur is shaped into a loose cone which forms the base of the hat and it subjected to multiple shrinking and "felting" down processes. Initially the layers of fur are characterized by long hairs which are progressively stripped away by hand until you reach a smooth dense surface. But what Cody likes to do is stop before the surface is completely smooth creating a compelling and uniform unevenness which creates a tantalizing interplay of light contrasted by soft shadows across the hat reminiscent of a fine vicuna and with a wonderfully soft handle. It is important to note that this is not the "long haired" finish that can also be created but something that is more polished. He calls this with his typical understatement a "Satin" finish which he selected for our second hat. He explains, "As this Satin finish reminds me of the surface texture of the fabrics such as flannel or cashmere which are very dominant during in tailoring the fall and winter I thought this would make the perfect texture for a hat for this season." Yet despite its substantial appearance the hat still evinces his characteristic lightness and ease of wear. He selected a stunning shade, known as Natural which is the un-dyed color of beaver fur, to create a hat that he feels is incredible adaptable for all complexations. This second collaborative model between the Rake and Wellema is complimented by a resplendent vintage chocolate brown ribbon, classic bow and a raw edge to the brim for a relaxed feel.