Why You Should Favour Linen This Transeasonal Period
Historically used as a form of currency in ancient Egypt, mummies were wrapped in the fabric as a symbol of purity and as a display of wealth, but this spring a very fine selection of linen has come alive, made by some of the most reputable tailoring artisans on the planet and now offered on The Rake.
Linen has long been a natural fabric of choice for the staunch sartorial traditionalists who utilise its unique, nimble-like qualities for stylish summer escapades and adventures of similar ilk. It has also been, more often than not, designated for the warmer months; a seasonal fabric, one might add. However, the uptake of linen over the past few years - thanks to the prowess of menswear brands like Rubinacci, Drakes and Anderson & Sheppard (to name a few) - seems to be making its way into the everyday lexicon of menswear enthusiasts and admirers alike. This coming spring season is no exception, as we expect to see linen staples take full flight towards the inauguration of the new season. So, as we pack away our Ulster coats and chunky woollen knits, it's a great time to consolidate your armoury and seriously consider the benefits of adopting linen-based wardrobe staples for the imminent transeasonal period.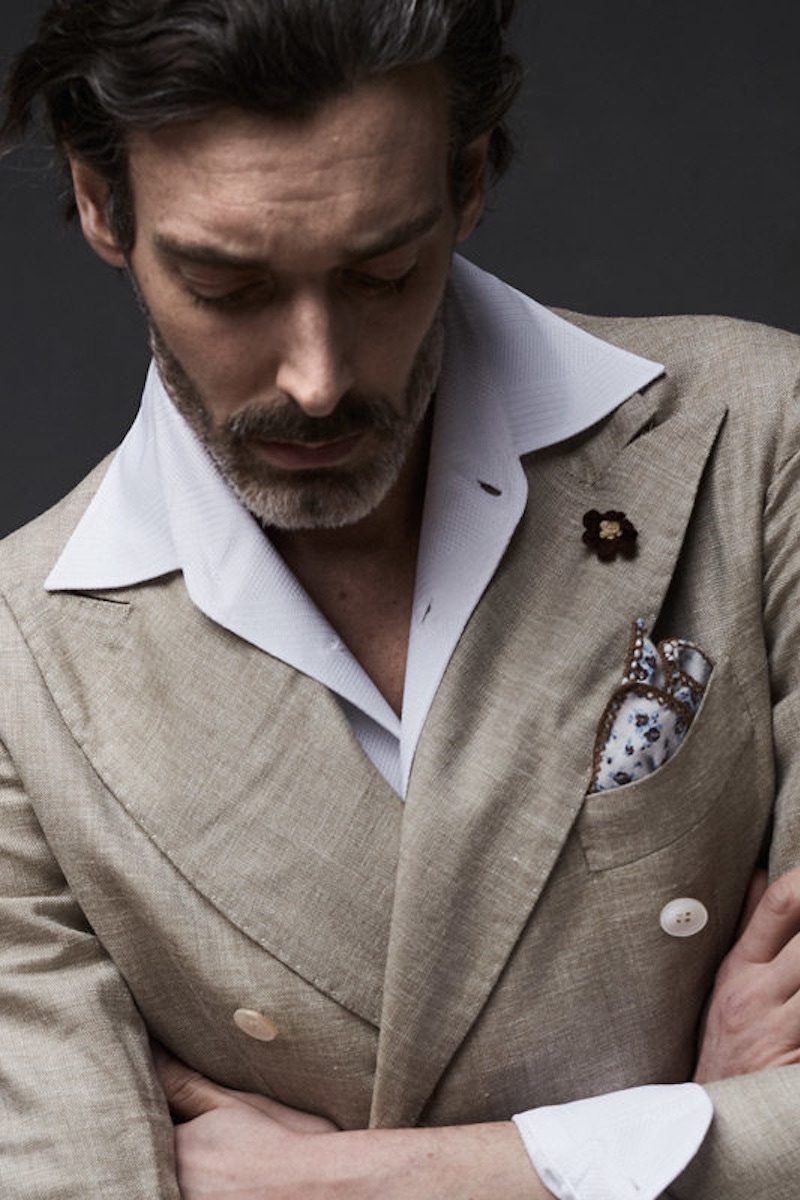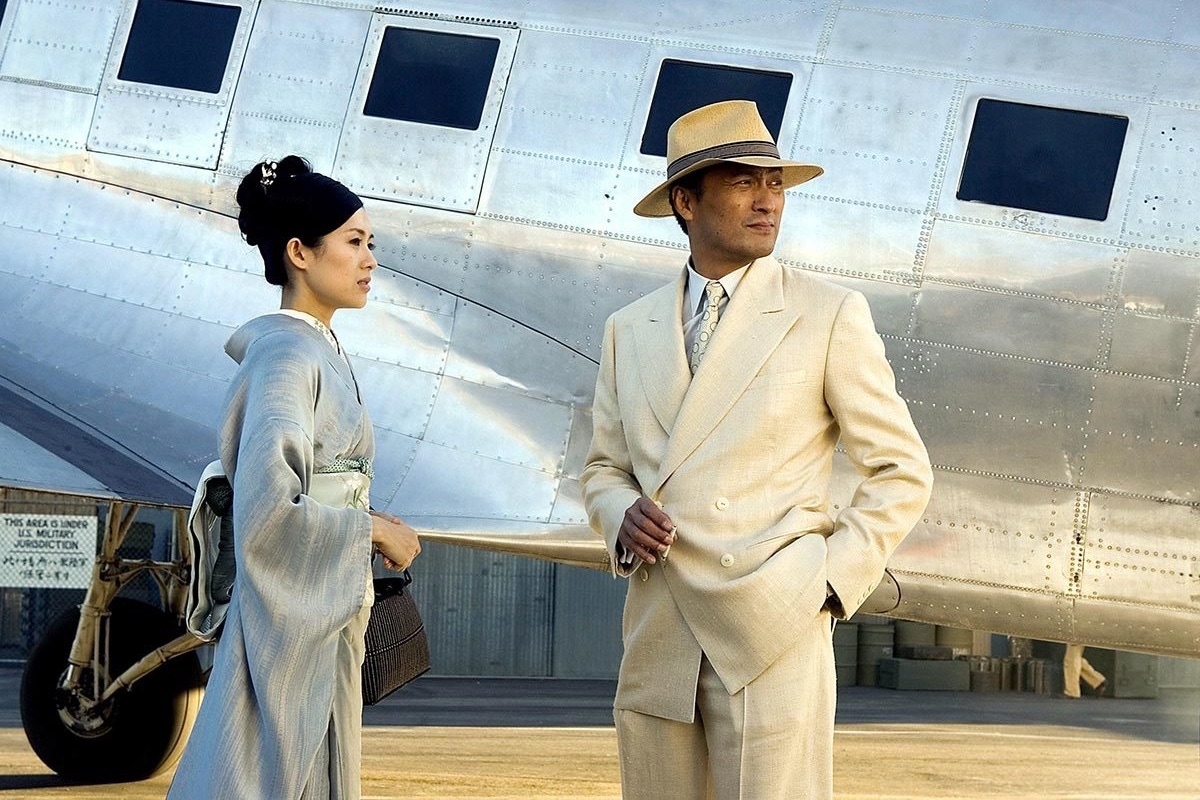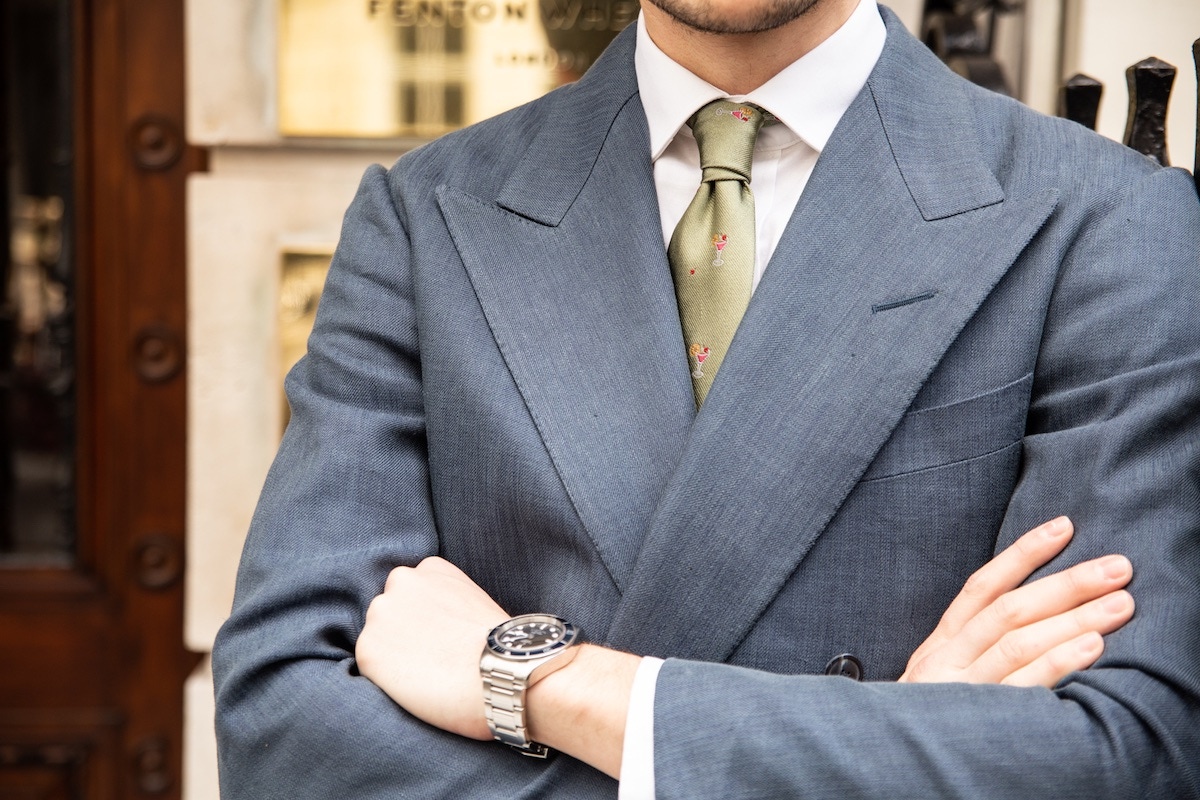 But why? Well, let's take a look.
It's breathable
We all know that linen is extremely breathable hence why it's such a favoured fabric throughout the warmer months. This welcomed characteristic is partly due to the nature of its weave. Linen being a strong, natural fabric with thick fibres allows for an open weave with less woven technicalities, resulting in a far more breathable garment than most other fabrics can cater to. And with a greater sense of breathability comes the notion of transeasonal layering this spring. Take this ecru and brown Glen check linen jacket by Drake's, for example. Made from 100% Italian linen, the half-canvas sports blazer is ideal for days travelling to and from the office - as well as sneaking in a cheeky Negroni or two on your way home.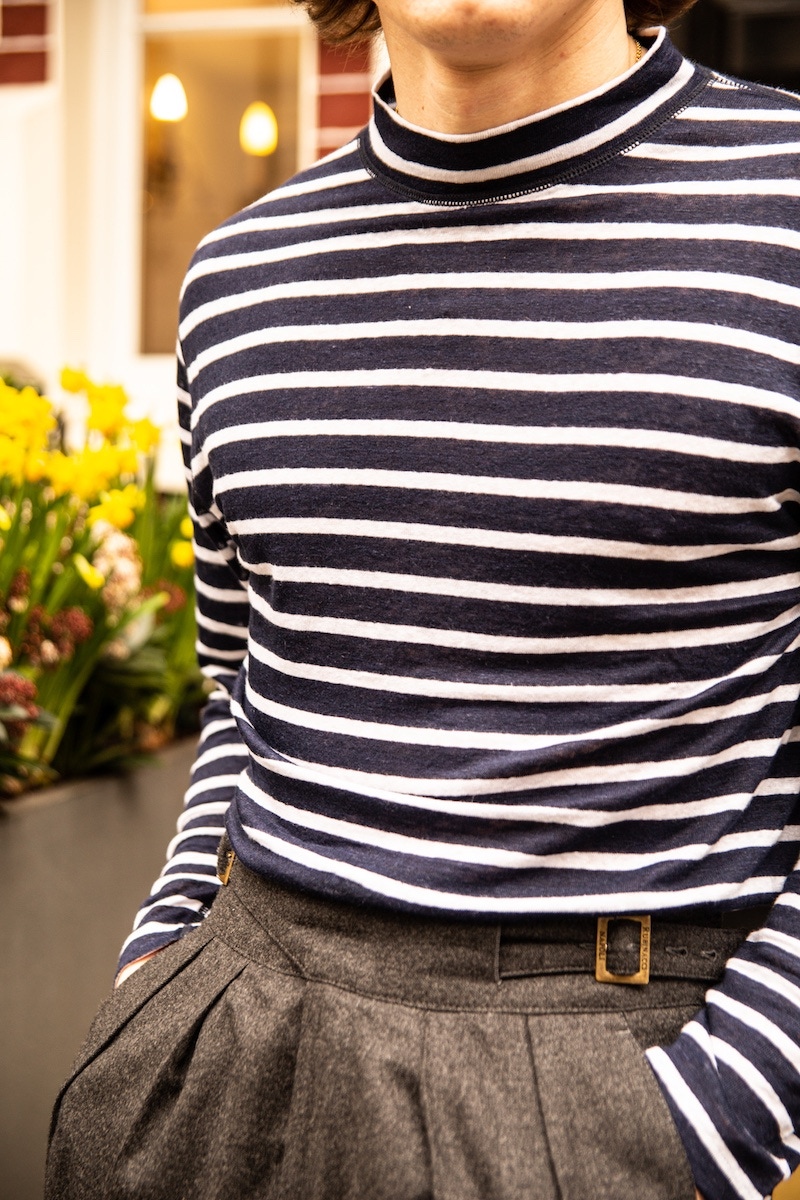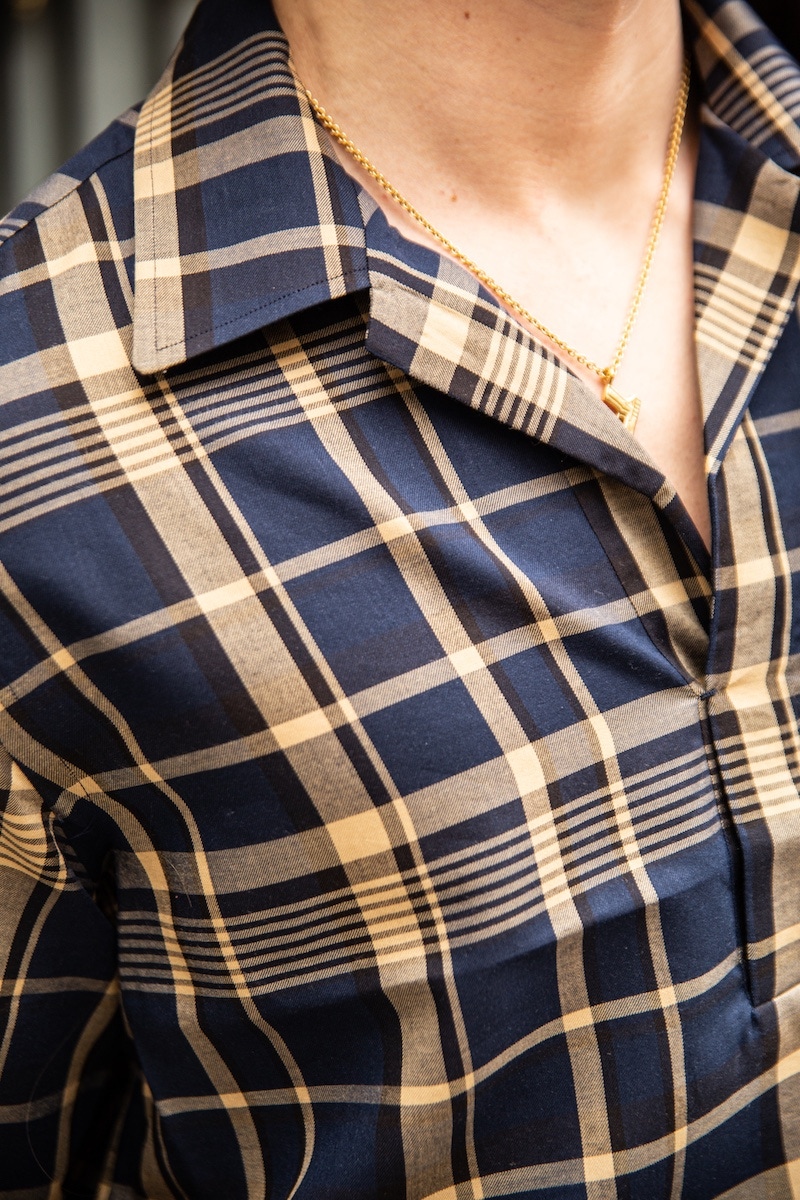 It's adaptable Linen has been anchored by the tenets of menswear doyens for decades. But there's a reason that it's a fabric that is time and time again revisited; it's adaptable. Whether it's situational or occasional, linen is able to adapt to how you desire it to. Do you need to dress in a smart manner for work but don't want to don a full suit? Opt for a tailored, smart-casual linen shirt, like the blue linen shirt by G. Inglese, which is clean-cut and features a classic Cervia collar. Pair this with cotton trousers and a De Petrillo linen-wool sports jacket to boot. Or perhaps you're looking for a mid-layer that's not overly warm but won't have you catching frostbite, either. A linen shirt jacket will appease most functionalists in this instance and there's none more ethereal than Private White's brown linen lightweight shirt jacket. "Considering linen a pure summer fabric is a modern idea; I like to add a linen vest to my tailored outfits at the first sign of spring," adds Christopher Modoo, Creative Director, Kit Blake. "Natural linen adds texture and looks great in natural shades, also." It's lightweight One of the true characteristics of linen as a fabric is the fact that it is tremendously lightweight - there's no wonder the Neapolitan have embraced its airy qualities for centuries. The comfortability factor of a pair of linen trousers - like the sand linen Hollywood trousers by Edward Sexton, for example - is unparalleled; not only will you breeze through your day with a level of swiftness but linen trousers will soon become a wardrobe staple, taking precedence over shorts, denim jeans and chinos. Linen trousers should be unlined, which will improve its lightness and ease of wear. "I am looking forward to wearing the new Kit Blake linen trousers," adds Modoo. "Pleated, full-cut and unlined in a heavier Irish linen."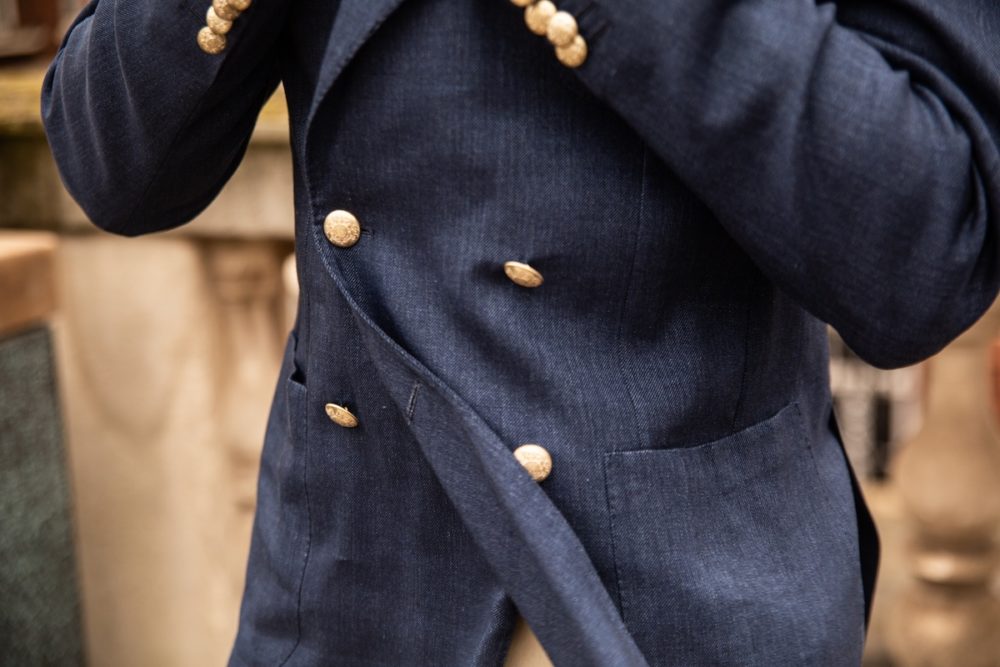 It can add depth
This goes without saying, but linen can add depth to one's overall look. The drape of linen may not be to every man's liking but some find it completely flattering - and liberating! The addition of a linen safari jacket will do wonders as a light-layering option to any casual/ smart-casual occasion, as will high-rise linen shorts - should the weather accommodate - to any pique polo or camp collar pairing.
It creases
The elephant in the room, if you will, is the fact that most linens will at some point crease and wrinkle; be it a blazer, trousers, shirt or short. This wrinkling comes down to the fact that linen doesn't stretch, unlike other fabrics. Some prefer this relaxed elegance which results from wrinkling, allowing for the perfect symbiosis of tailoring and contemporary styling. If the idea of a wrinkled suit does cause you some distress, perhaps consider investing in stand-alone staples like a linen sports coat or trousers, rather than a full matching ensemble. It can be said, however, that through wear, linen will develop in character and depth, despite the wrinkles and creases. "Linen creases. Get over it," says Modoo. "But the better, heavier linens crumple rather than crease, so keep that in mind."