A Wicket Sense of Humour: Henry Lloyd-Hughes
Indian Summers star Henry Lloyd-Hughes tells us why he'd rather be pulling on some cricket whites, how hip-hop has inspired his style, and why one day he might write a 'terrible book using sports psychology to unlock the mysteries of acting'...
Henry Lloyd-Hughes has a tour de force of a personality. His gregarious, charismatic conversational skills at first put you off balance, but once you get your eye in (to pre-empt his love of a cricketing metaphor), it is a lot of fun, for he is articulate and positive. And he has good reason to be. His acting career has allowed him to dominate a portion of Britain's television screens, appearing as a variety of characters, notably in The Inbetweeners as the school bully Mark Donovan, and the wildly popular Raj retrospective Indian Summers as Ralph Whelan. In feature films he has made his mark in adaptations of classic literature, starring in Anna Karenina, Parade's End and Madame Bovary. Above all, Lloyd-Hughes is committed to the sartorial arts that this magazine passionately wishes to protect, elevate and sustain. The second season of Indian Summers is available to watch on Channel4.com.
What should we know about you?
I always talk loudly and with great speed. If there's free space, I'll fill it.
Who inspires you and why?
The writer Stephen Beresford. He's such a great raconteur. I will seek him out just to listen to him. If someone is funnier than I am and more interesting, you won't hear a fucking peep out of me. I respect that. What I can't abide is someone who takes a lot of air and has what I call a 'low batting average'.
You now have a presence and a growing career, but what has made that journey difficult?
The sheer inconsistency, self-belief, getting back on the horse. That's always the most difficult thing. Rejection is the main currency of a career in my business, so being rejected isn't that unusual. The hard bit is when you're feeling down and someone says, 'I need you to get up and get excited for something' — that's the challenge, that's always been the challenge.
What keeps you going?
Sport. I'm always using sport as an analogy for what I do, I find it very helpful. I find the solitary nature of an actor trying to make a scene work on camera with a crew of 100 or 200 people is a microcosm of a batsman at the crease trying to focus on the minute differences in rotation of a ball in front of thousands. I genuinely believe that there are some interesting lessons. If I ever truly find myself with the will to see it through, I will probably one day write an incredibly terrible book using sports psychology to unlock the mysteries of acting.
So what's your passion outside of work. Cricket, perhaps?
Yes, cricket is one of my huge passions, whether it's playing or following the game. I guarantee you, if I was able to score some proper runs for my team, that would give me as much of a buzz as someone ringing and saying that I got a role in a huge movie. It would feel as important, if not more important.
Who and what informs your style of acting?
Philip Seymour Hoffman. He to me was the great visionary whose career I was desperately in awe of.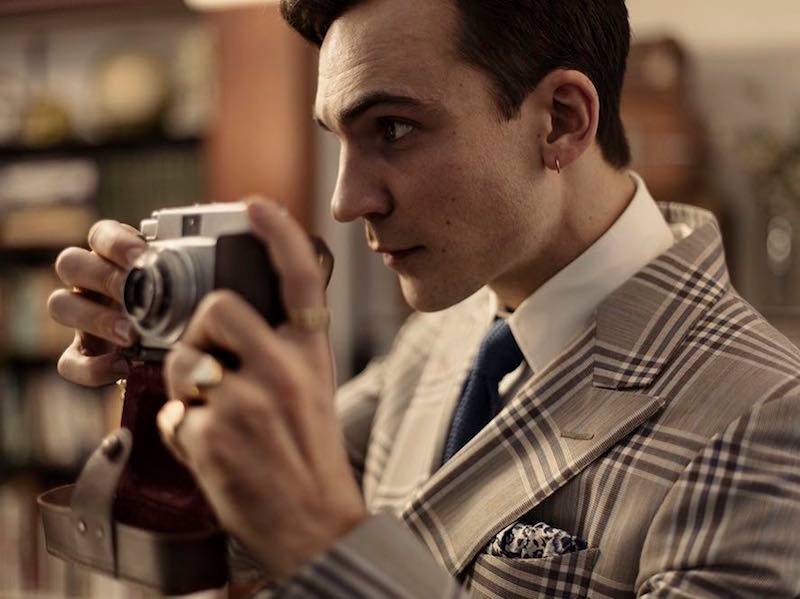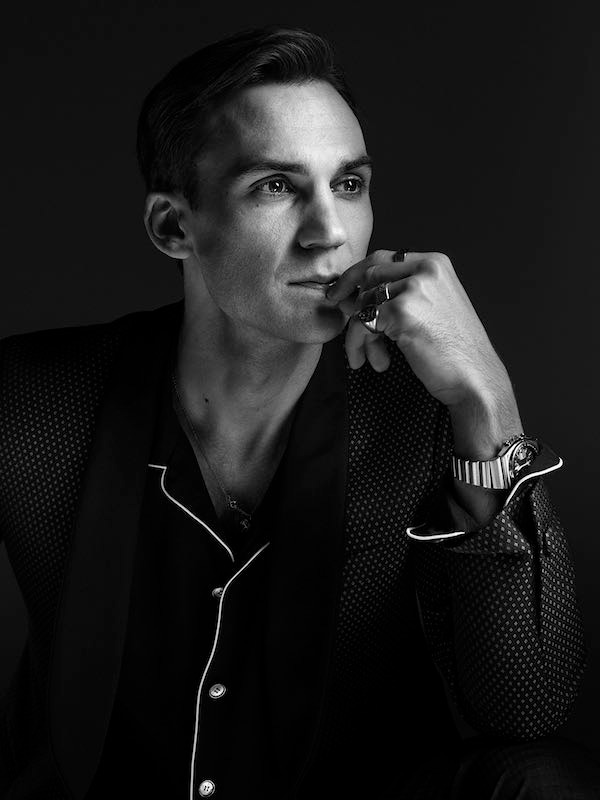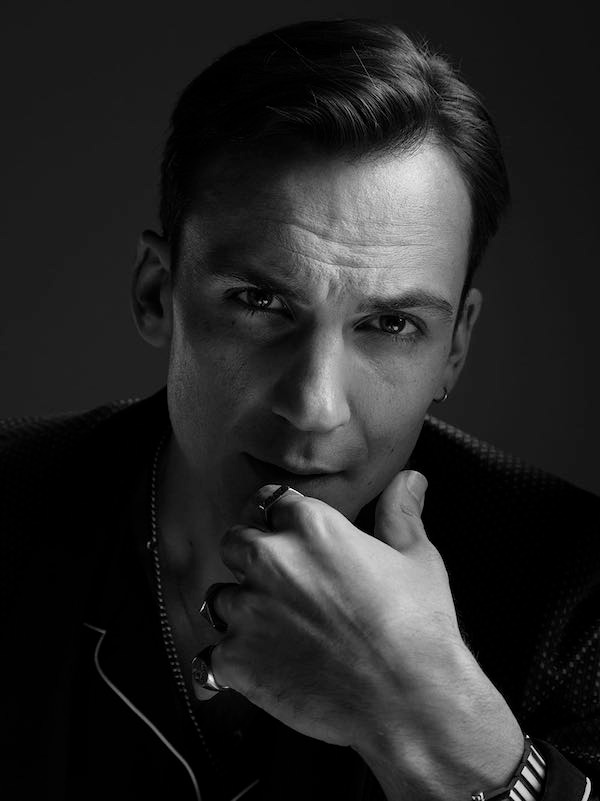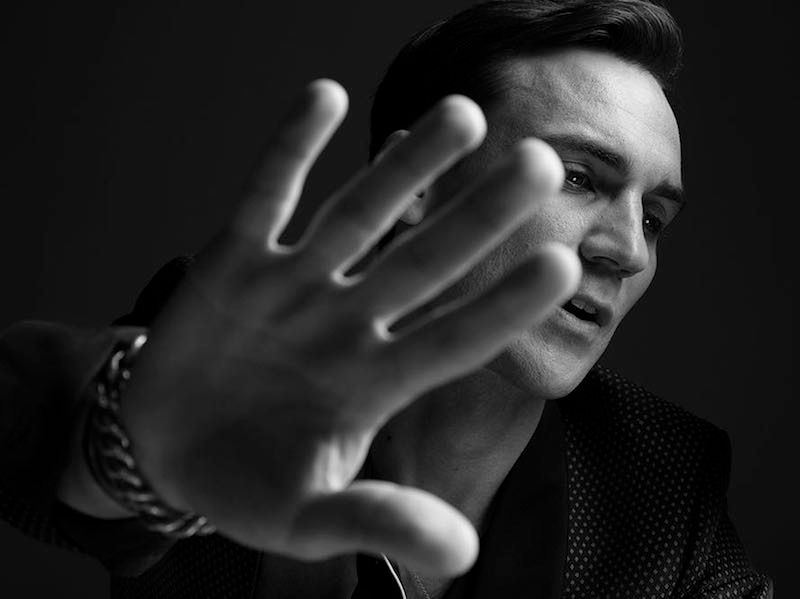 Is there a place you would go to film a terrible movie? I've never been to the Caribbean and I would like to go. Not just, at least, because of their amazing cricketing pedigree. Who is the most beautiful woman you've ever known? Well, my wife, obviously. Who's the most beautiful man you've ever known? Paul Newman, hands down. Greatest piece of music ever created? Del Roy Wilson, Come in Heaven. You wear a lot of jewellery. What has inspired that? Hip-hop culture. Hip-hop culture generationally was the wave that hit my youth group. It's all about being unafraid to express yourself regardless of what you want to adorn yourself with. What I loved about the flamboyancy of hip-hop was that they weren't afraid to use massively contrasting mixed metaphors. That's what I like and I always try to walk that line. Sometimes I get it right and sometimes I get it wrong. I don't choose things lightly. I accumulate things over a long time. I've worn two rings since I was 20. The big chain, I got that very recently, but I've had some round my neck that I've had for years. I like to confuse people. I've worn a 'dad' ring for 10 years, and I don't have a kid. Do you have a tailor or brand that you covet or associate yourself with? I generally keep abreast of the gamut. But we're living in such a rich time for visual stimuli that it's not like I have to hold back. If anything I have to curtail this because I could lose days of my life down a rabbit hole looking at pictures of people looking stylish. I get an immense amount of satisfaction from it. What would be your first move in a zombie apocalypse? That would be my wife's favourite question. She is obsessed with the zombie apocalypse and anything to do with zombies, including e Walking Dead. Well, surely it would be to get one of my many cricket bats and arm myself. Luckily I've got three — one for me and one for my wife. If you're lucky I will give you the third. Photography: Sandro Baebler, Fashion Direction: Sarah Ann-Murray Photography Assistant: Anja Mueller Fashion Stylist: Jo Grezeszczuk Fashion Assistant: Millie Bradshaw Grooming: Carol Morley