Words of Wisdom: Corneliani's Style Director
The Rake gains some pearls of wisdom from Corneliani's Style Director, Stefano Gaudioso Tramonte, who has reinvigorated the heritage Italian house since joining the company in 2016. 
Since September 2016, Stefano Gaudioso Tramonte has been playing a crucial role at the helm of Corneliani. That said, he hasn't had his hands on the tiller in the way one might assume. He's not the creative director or the art director, nor is he the managing director or even the C.E.O. Instead, he resides as the Italian heritage brand's Style Director, though his position goes far beyond shaping the house style. It's an unusual role in the sense that it demands both sides of the psyche. For many of us, the ability to utilise both sides of the brain — the creative and the analytical — and perform at a high level is a function that's simply not possible. Still, Tramonte's new role is providing dividends, and it could become the blueprint for other luxury houses to copy. 
The last few seasons at Corneliani have seen dramatic yet cautious changes, to critical acclaim. They launched an impressive new e-commerce site with an emphasis on storytelling and an engaging consumer experience, something The Rake admires. They also rebranded the look of their merchandise and retail stores, and even restructured the spine of the company to be as efficient as possible. Corneliani comes from a classical menswear background, whereby it originally produced sartorial rainwear and jacketing. However, times have changed, and it's now more than fit for the modern world in terms of aesthetic and style, and this can be ascribed to Tramonte's vigour.  
I joined Corneliani in September 2016, with the C.E.O. Paolo Roviera. I worked with him at Ermenegildo Zegna for many years. At the time, my position didn't exist in the market. It's a strange combination because it's kind of like a general manager role as well as being the style director. I'm not a creative director, though, as I have a design studio working with me.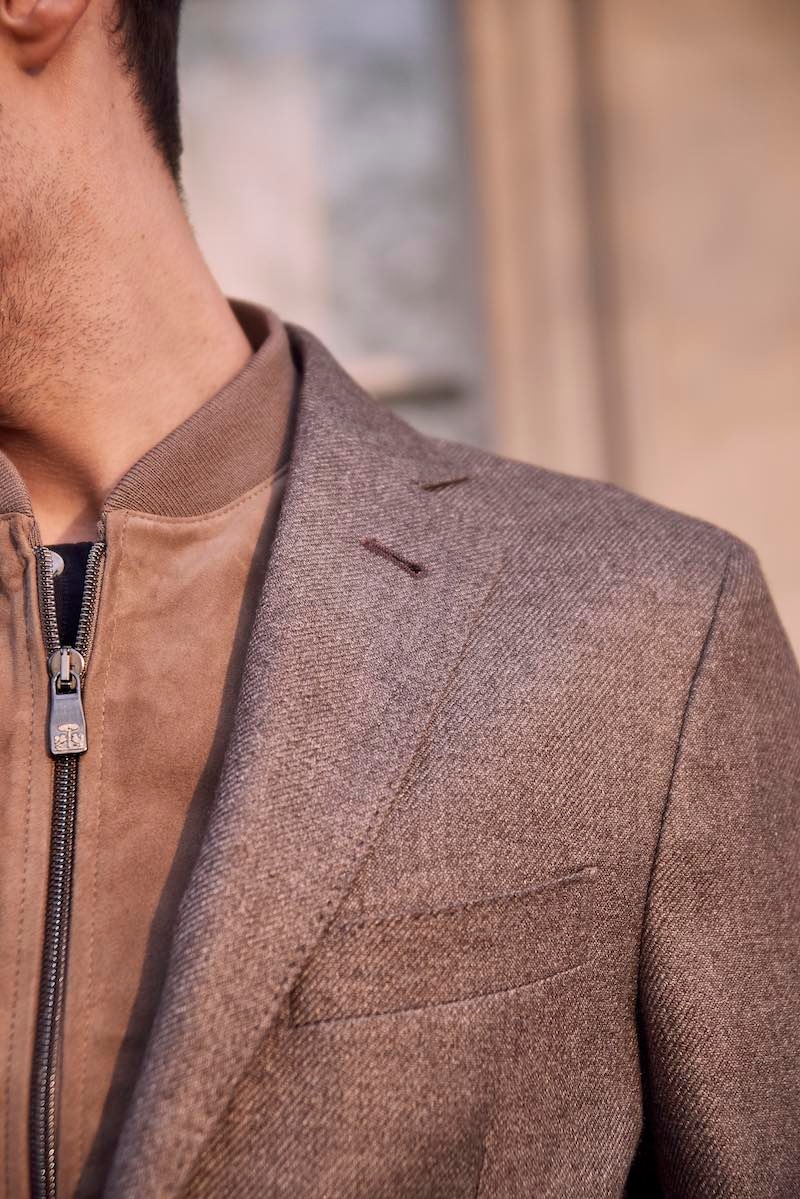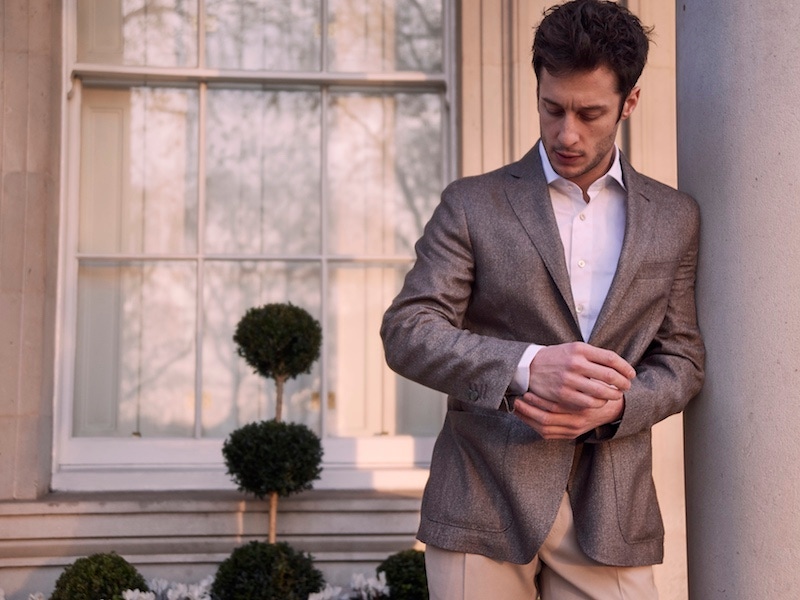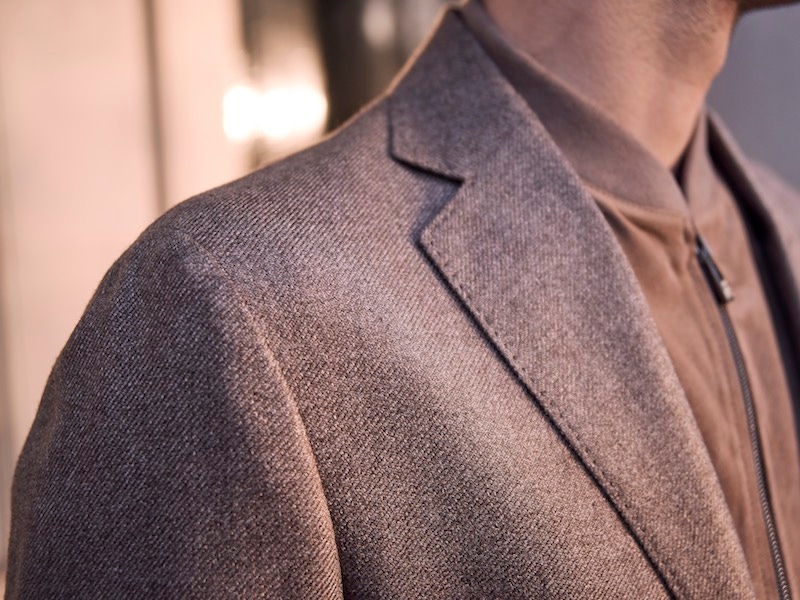 The idea was to structure a process that creates a collection much quicker and in a more fluid way. Normally you have a merchandising department who do the analytical jobs and also a creative director who's given feedback from the merchandising director, who proposes some designs. The idea here was to connect the two positions and have one unique vision and also be very quick in reacting accordingly to the evolution of the market.  
I think for this type of company it could be a new idea to follow. The problem is that you have to find the correct person. I'm not saying that I am the only one who can, but it's not easy to find this kind of balance. The feedback I've had in the last six months from people, customers, suppliers and competitors has been very positive. It's all been very positive in terms of the organisation, in terms of the evolution and the collaborations with our suppliers. Everybody is happy with this logical process that we have established.  
The biggest surprise when I joined was seeing how passionate everyone is. They all have this sense of belonging to the brand. Some people have worked here for 20, 30 and even 40 years, and they still have this passion and sense of belonging. When we joined the business we started changing things. We started to change the process and the way we worked together, and it's surprising how people adapt their style to their new management. 
One of the first things we did when we started at Corneliani was to create a brand book. It asks what is and what isn't Corneliani? What is our mission? What is our vision? Who is our target audience? All these kinds of important questions. We felt that it was very crucial to communicate to the whole company the shared mission and where we will be in five years' time, so everybody had a clear target. 
The initial objective was to become more experiential. It was to become a brand that leaves the customer with something when they buy a product. To be more experiential means many things. First of all, it means to be capable of telling a story about every product you have. It's something we are working on very hard, to make sure that everything we create can be emotionalised via storytelling.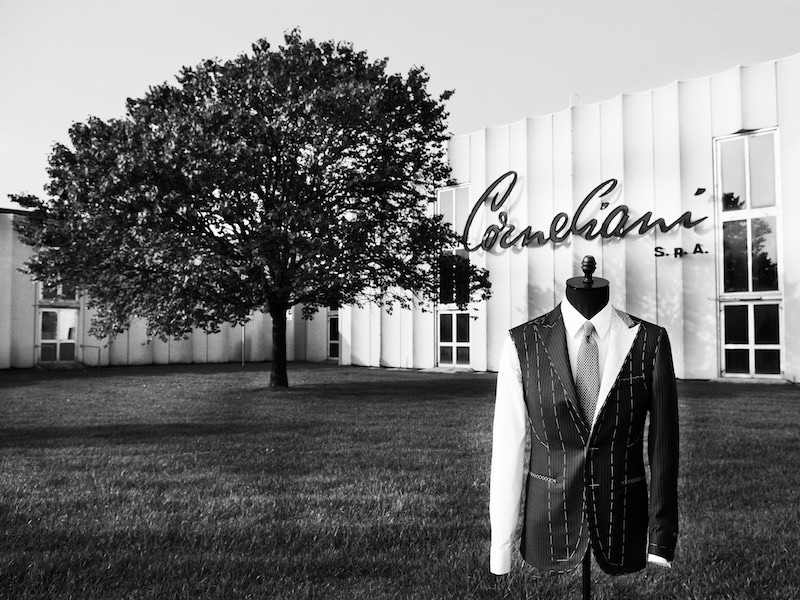 With 'Made in Italy', the biggest issue is to not lose the know-how and our sartorial heritage. The way we do accessories, ties and prints in Como, for example, is incredible, and we can't lose that. There are so many departments in different regions across Italy that focus on a certain product, and they're all unique. There's a reason why everyone wishes they could manufacture in Italy. For too long, us Italians couldn't protect it, somehow. Everybody was relocating their companies abroad, elsewhere in Europe or in Asia. 
We have three selling channels: digital, retail stores, and wholesale. So, one of the first things we did was to start working on the digital platform and integrate e-commerce. The first thing you see when you go on the website are stories that tell you the way we like to live our lives and do certain things. We started developing this more experiential side of storytelling and connected it to e-commerce. We are also currently refurbishing all of our stores so you can breathe in a new air and be a part of a new experience.  
At the same time, we are currently hiring two people just to train the internal staff in the stores. From how to welcome a customer to how to behave, and then to tell the story of the particular product. This is so you can enter any Corneliani store in the world and enjoy the same experience. You see there's a common sense and a shared vision in what we are doing.  
When it comes to retail and e-commerce, storytelling is the only way, because if you look at what's in the market today, how can you compete with everybody at lower and higher margins? If you want to look good, you can find items of clothing at a low price. So why should you spend money? I have to give you a reason why and make you understand that you are buying something that is not only a product, but that there's a world behind it. Then maybe you will be happier to spend more money as you understand why. It's very difficult to get people to do that, though, it takes a lot of effort. I spoke a lot with Wei [Koh] in Florence about this and we share the same view. It really is the only way.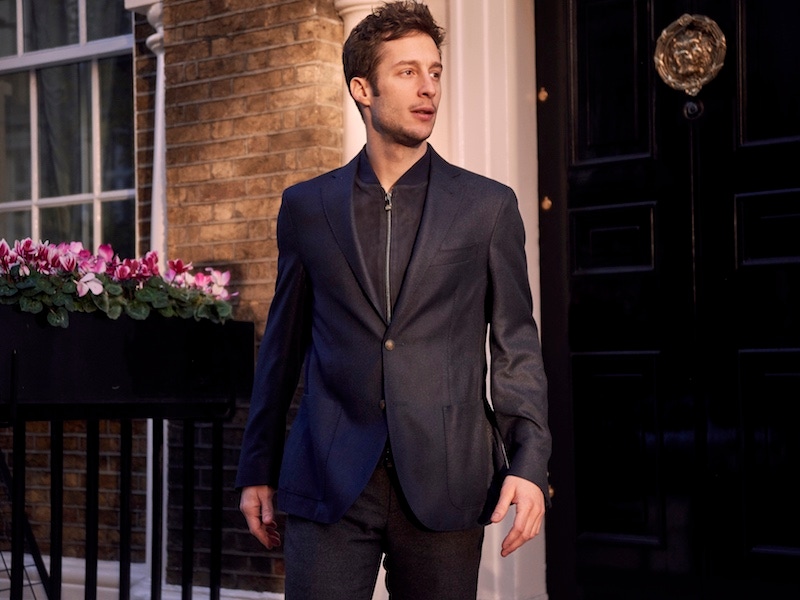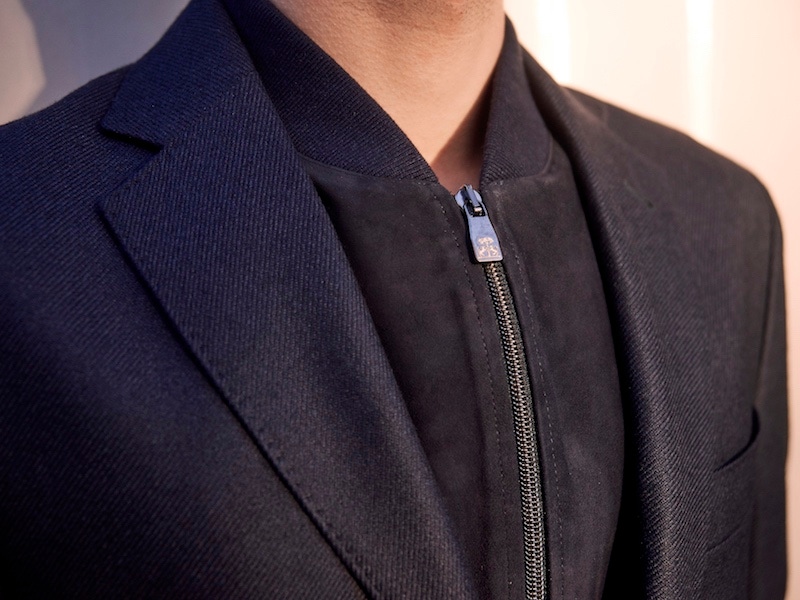 I think there are three things to say about who our customer is which are interesting. Firstly, it's effortless elegance. Some people ask me, what is elegance? And it's not easy to say. Either you have it or you don't. If you don't have it, we can help you, but the idea of the man we have in mind is one who is already elegant and has a sense of personal style. By this I mean style in the way he walks and talks, but also, he's an intellectual. Then another thing that's important is that he's a man who is curious. He has the urge to discover a new culture, for example. He's curious because he wants to go to a museum or the theatre and see something. The Corneliani man is also open minded and vibrant. He accepts and absorbs the energy of the world. But to have this effortless elegance and curiosity, you of course need to be confident. You need to know who you are and that you are doing things for a purpose. 
For me, colour is one of the most important things for a brand like us, and one of the first things we work on are the colours. You need to keep to a style that's well known by the customers, so you cannot deviate from it dramatically. You can't work on the silhouette too much because formalwear isn't so easy to play with. The first thing you notice is colour, it gives you an immediate feedback, but as you get closer you can touch it and feel the fabric. You can then try it on and you say, 'Oh fuck, it fits amazing'. But first, you need to get the colour right, so this is why we are so careful about putting together. 
When I am not working, I spend all my time with my two daughters, who are nine and 10. They take away most of the free time, which is very, very little. What I love to do with them is listen to music, especially something that's relaxing, but I listen to all sorts of music. I love music, and one of my regrets is not keeping up with an instrument. I wish I could play the piano — I used to play it when I was 10 years old. I also played the saxophone. When you stop for a while you lose the ability to play, so I really regret that.   
I have only one golden rule, and that is to try to be respectful of everything. This also means to be honest, and my strength is to always be the same and behave in the same way. In this life and in the fashion industry there are some hysterical people, so I am to never change, which is something during my life that I've always tried to do. But, of course, it's difficult at times.