WOLF HAUL
For nearly two centuries, this family company has helped customers keep their most treasured heirlooms secure — in style.
Simon Philip Wolf is the latest in a long line of Wolf men to head up the brand that bears the clan's name. "As the caretakers of a five-generation lineage, we understand that extraordinary objects are representations of extraordinary moments in life," he replies when asked what it means to be heir to a family business and tradition. "Since 1834, the WOLF stamp has been a symbol of quality with a singular focus of preserving and protecting a lifetime of meaning-filled objects that can never be replaced."
Wolf explains that the company began as a producer of precisely this sort of precious object, before pivoting to luxury storage solutions for jewellery, watches and so forth. The brand's paterfamilias, Philip Wolf I, he says, was originally a silversmith in Germany. "He would display his silver in beautiful handcrafted boxes. He quickly found he was selling more boxes than silver and refocused his craft. Today, we continue to handcraft exquisite boxes that not only carry on our brand legacy, but protect the legacies that customers entrust in our products."
Subsequent generations of Wolf would move the increasingly busy workshops from Germany to Sweden, then to Great Britain, where Philip Wolf IV (Simon Philip Wolf's father) built the business up to the point where it employed some 300 people, making it among the largest manufacturers of jewellery boxes in Europe. Now, WOLF's products are engineered and built to the same exacting standards as ever at the company's own private facility in China, helping ensure the ongoing accessibility of these handcrafted products.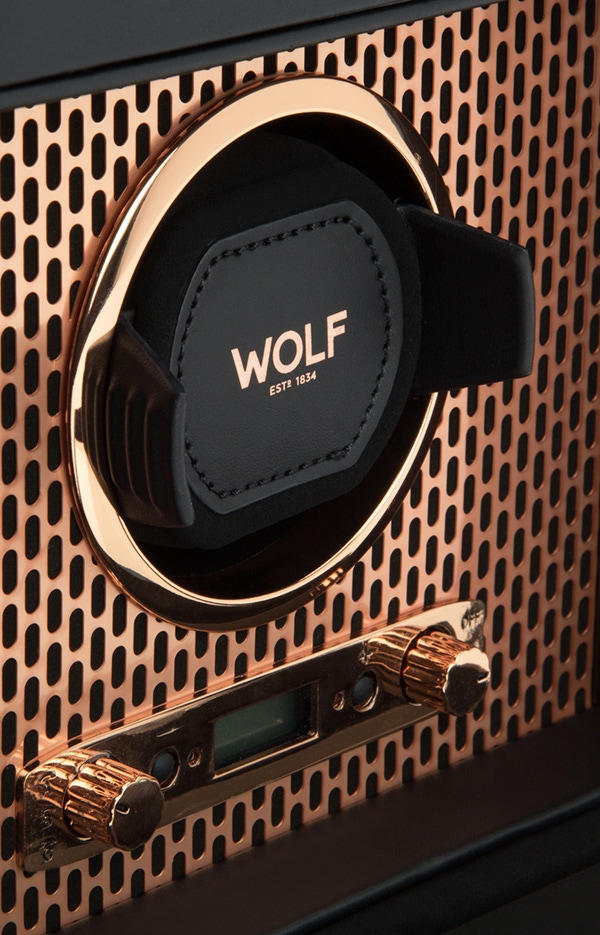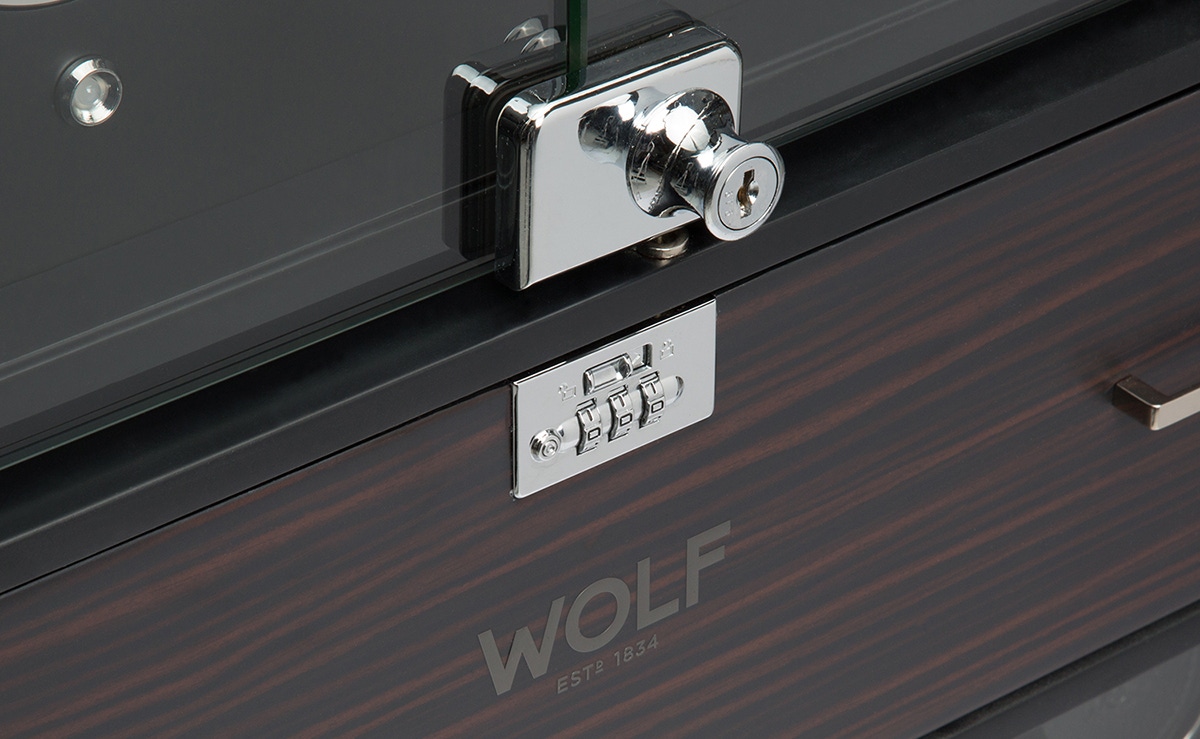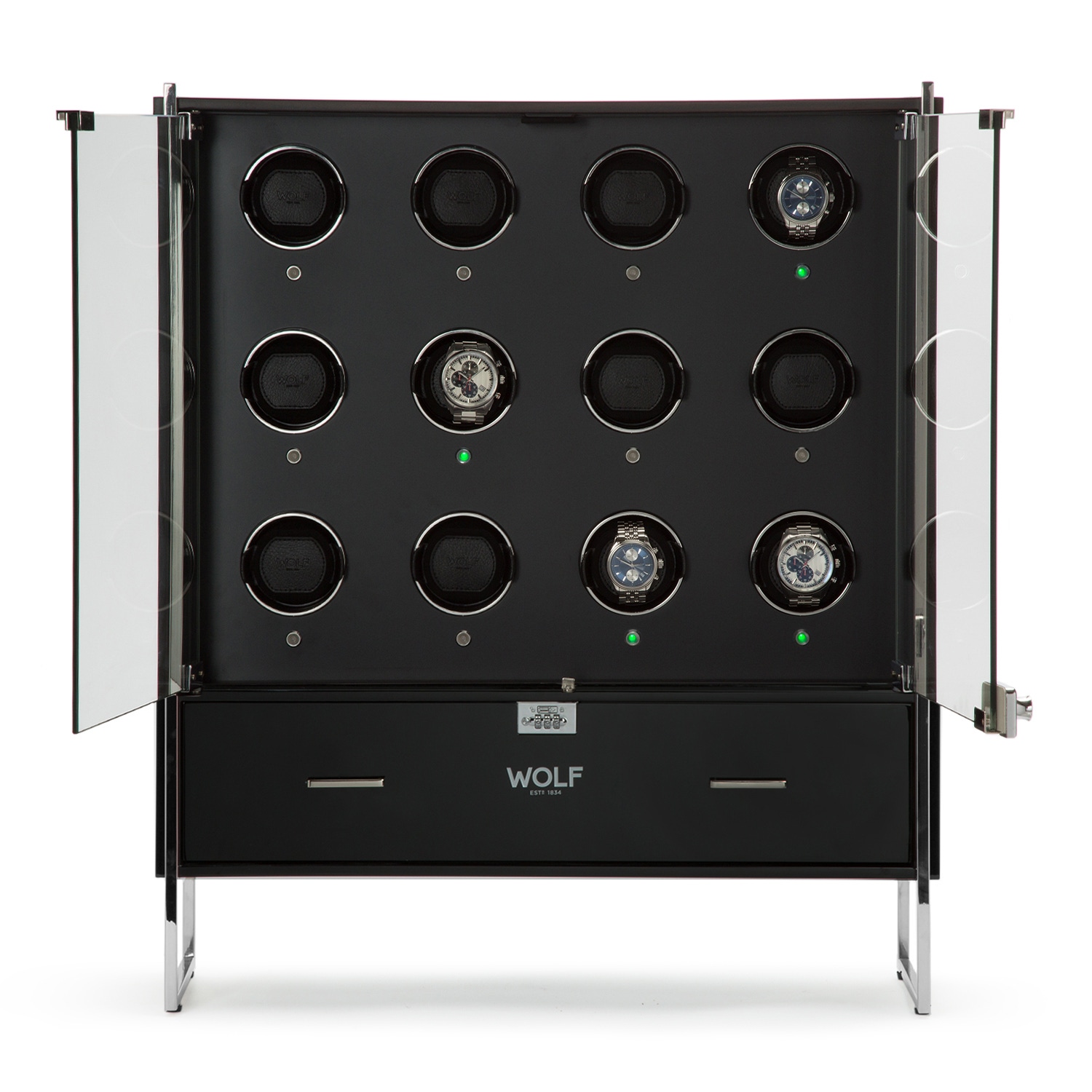 Retaining artistry while embracing change, Wolf says, "have been always been at the core of our brand DNA." Today, that willingness to evolve with the times includes a dedication to sustainability. "We have a pathway to reduce our carbon footprint to zero by our 190th anniversary, 2024," Wolf says with pride. "Months ago we introduced a policy of zero tolerance to plastics in our three global offices," situated in Los Angeles, West Sussex and Kowloon. "All of our packaging and gift boxes now are either made from recycled materials or can be recycled."
This consciousness stems naturally from the brand's raison d'etre, as a purveyor of items — such as jewellery boxes, watch winders, rolls and cabinets — that help keep your most valued possessions secure. "We protect the objects that embody a legacy, provide the freedom to craft a new legacy, and push the boundaries of design and innovation," Wolf says. "Ultimately, we want the world to know their meaningful objects are safe in a WOLF."
When you invest in a one of the company's creations, says Wolf, "You benefit from decades of innovation and our undying pursuit of perfection and craftsmanship." Only WOLF, he asserts, "has the patented technologies of Lusterloc to prevent tarnishing, and watch winders that count the precise number of rotations. We test and test again to ensure the highest possible quality of products — nothing is left to chance when it comes to the protection of priceless keepsakes in every form."
As a brand, WOLF seeks to reflect the depth of feeling its customers have for their most treasured heirlooms. "We are a company that cares — cares for your precious things in life. We never want to lose sight of that ethos," Wolf says. "We stand behind what we create. We don't cut corners, we handcraft quality products that are made to last, which is why they are all backed with a warranty." As the legacy of his tenure stewarding the family firm, Wolf says, "I hope that I leave the company, its purpose and its care for the environment in careful hands so that tradition continues for another 100 years."