A history of women racers
Before there was Danica Patrick and Ashley Force Hood, there was Liane Engeman and Shirley 'Cha Cha' Muldowney. THE RAKE pays tribute to the women who blazed a trail in motorsport, burning off gallons of sexism and abuse as they did so…
The world of motorsport is as curious as it is contradictory. On the one (Castrol-stained) hand, it is characterised by the most advanced technologies generating a few more revs per minute in an arena whose metrics are measured in milliseconds. Commentators speak of rigs lumped with "last year's engine", as if this were a terminal diagnosis. On the other hand, many of its traditions seem ironically lacking the pace of modern mores. To all intents and purposes, for example, it's a sport as white as the grid markings beside the pit lane. That it took until 2008 for a person of colour — in the once-in-a-generation magnificence of
Lewis Hamilton
— to win the
Formula One
championship is remarkable. And not in a good way. Add to this the fact it was only two years ago, and under some duress, that the powers that be in F1 decided Lycra-clad grid girls were perhaps not the best look in the 21st century. Run a montage of favourite motorsport moments through your hippocampus and then scan for women. You'll find them being doused in champagne, glamorously biting their nails as they watch their hooning partners, or emblazoned with advertising livery like so many pretty adornments. Things are undoubtedly changing for the better. And while the likes of Danica Patrick, Sarah Fisher and Ashley Force Hood have challenged the turbo-fuelled orthodoxy in recent times, they are nevertheless following in the slipstream of others. The most honourable of mentions must go to proto-racing WAG Nina Rindt. The daughter of Finnish driver Curt Lincoln, she grew up trackside with octane in her veins. She married the Austrian F1 driver Jochen Rindt in 1967, and for three years shifted focus away from the track with her California-girl ensembles of white tees and high-waisted faded denim, slouchy lime hats and a collection of timepieces so stellar that Watchonista branded her the "original
watch
influencer". Two things have cemented her place in the sport's folklore. The first is that her chronographs were not merely for show. Come race time, most of her photos have Rindt carefully and tactically plotting lap times. The second factor is more tragic. Killed during practice for the Italian Grand Prix in 1970, Jochen became the first driver to win the F1 championship posthumously, and it was Nina who collected his trophy looking gaunt yet dignified and unbowed — the
Jackie Kennedy
of Monza.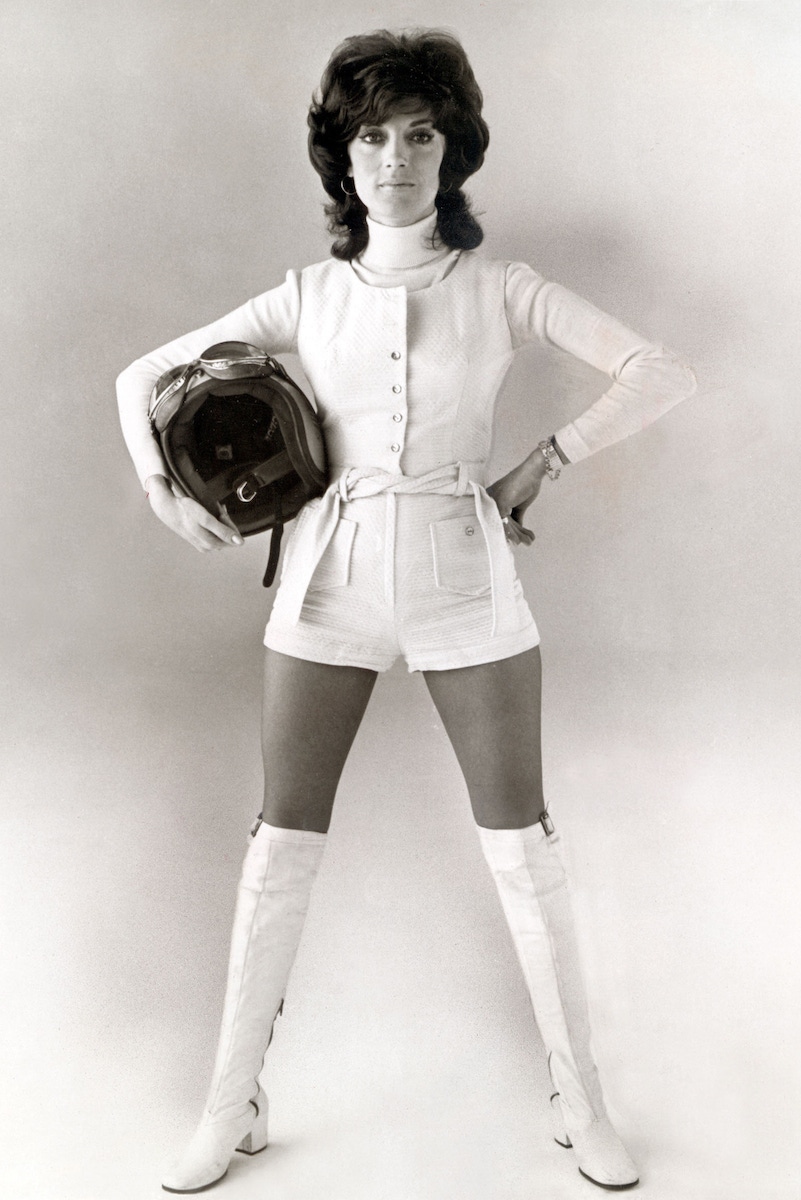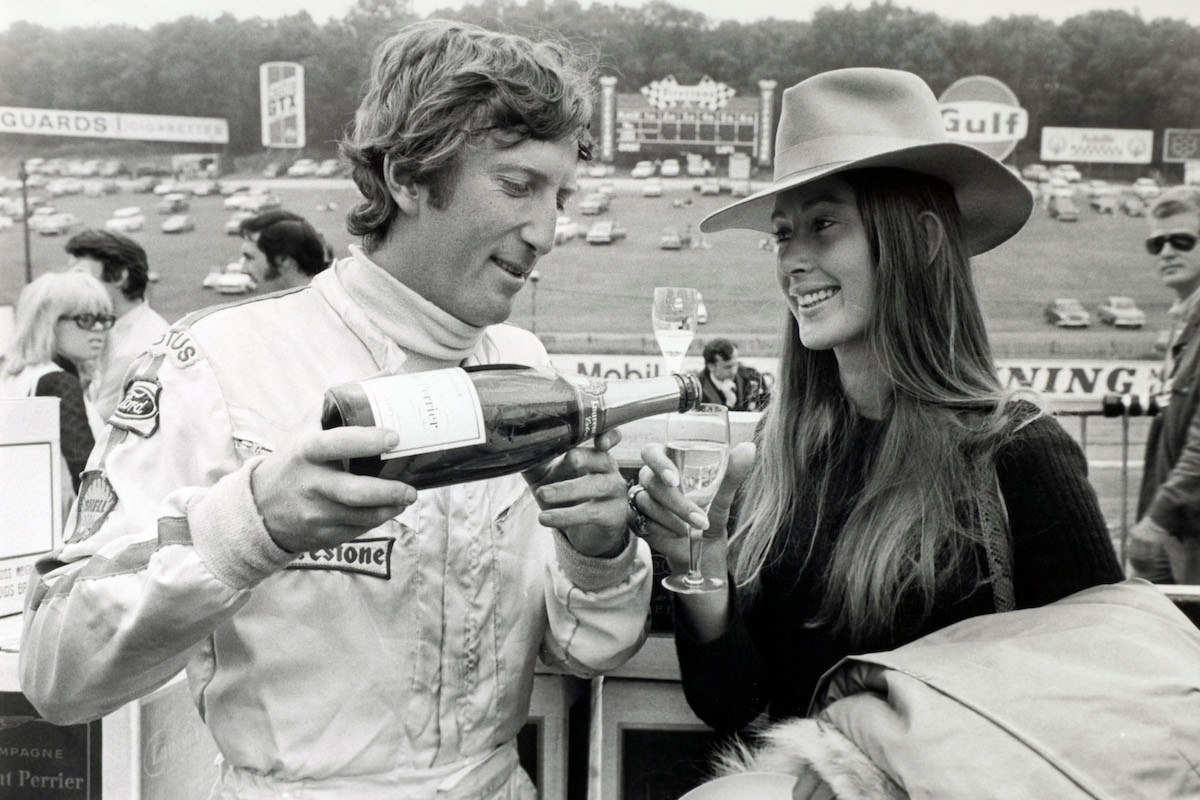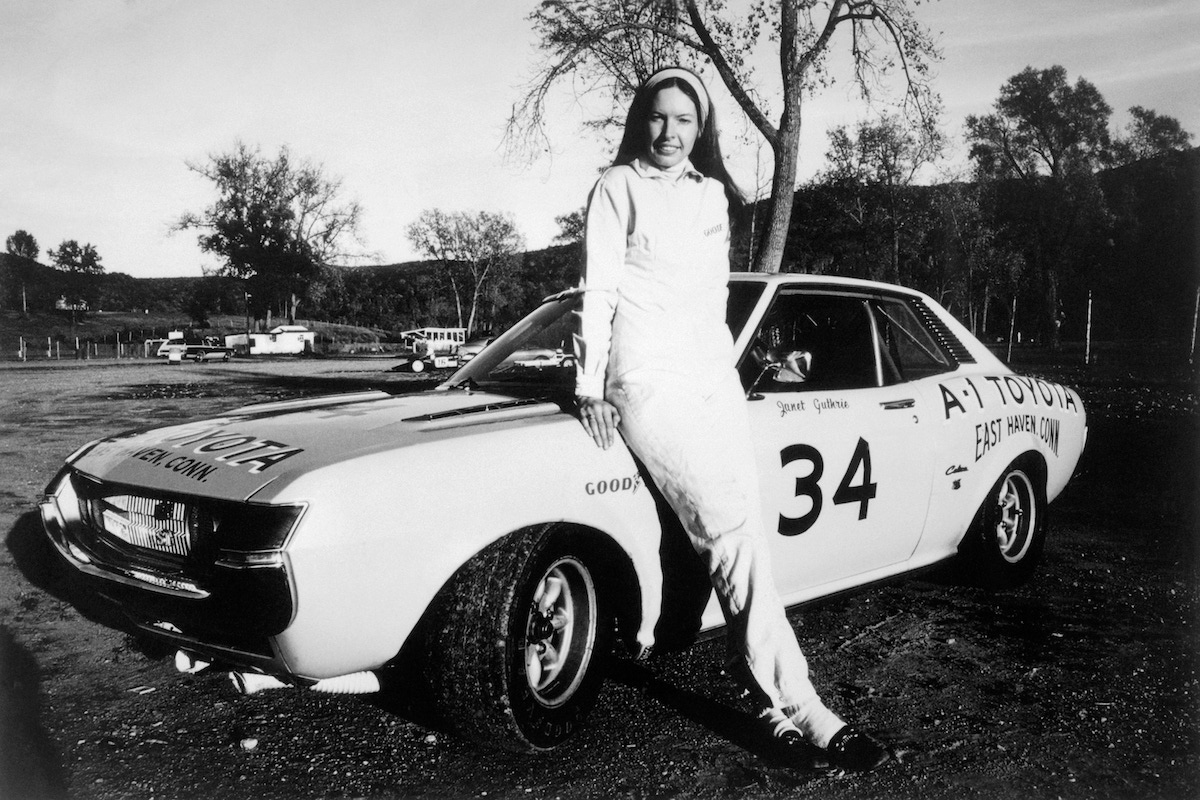 On the other side of the barrier, women are less common. Which is odd. Because having a uterus makes no difference when it comes to adhering to a racing line, negotiating a chicane, or hitting the accelerator at just the right moment to slingshot past a momentarily distracted opponent. It's time, then, to laud some of the women who shone in the cockpit, made mph their bitch, and left dozens of emasculated boy racers choking on their petrol-scented dust. One is Liane Engeman, a Dutch driver who preferred a clutch at her feet instead of in her hand. Born in Haarlem in 1947, her father owned a taxi company, and by the time she was 15 Engeman was already skilful behind the wheel. Apparently, free rides from
vader
weren't part of the deal, which is how the young woman in question came to one day find herself waiting at a bus stop in her hometown. It's at this point that things take a turn for the somewhat creepy. A rally driver by the name of Rob Slotemaker pulled over, offered her a lift, and before you could say 'stranger danger' the pair were off on a jaunt to the racing mecca of Zandvoort.
That Engeman's and Guthrie's ascents coincided with that of the women's liberation movement is not surprising.
After upgrading her initial ride (a Mini) to a 1200cc Formula Vee, Engeman took a punt on the better developed British circuit, where in the mid sixties she joined the Alan Mann Racing roster. The competition was the British saloon car championship, the rides were Hillman Imps, and the finishes were consistent top fives. Considering this must have been taking place amid daily sneers, leers and a spoken and unspoken questioning of her ability, it is quite the accomplishment. So much so, she next found herself on a Formula Three grid and twice took on the 12 Hours of Sebring with fellow stereotype buster Janet Guthrie. If negotiating the track and fatigue weren't enough, consider the sexism on display from fellow driver Paul Hawkins, who was in the lead at the eight-hour mark, until his GT40 crashed into a
Porsche
that had swerved to avoid the Guthrie/Engeman vehicle. "It wasn't the Porsche's fault. It was those fucking girls. They drove as though they were going to a fucking funeral," said the son of a Protestant minister. "The place for a woman is the fucking kitchen. When she's not in the fucking kitchen she should be tending the fucking cradle. When she's not doing that she should be in bed." Guthrie, it should be noted, was a qualified aerospace engineer and the first woman to compete in both the Indianapolis and Daytona 500s.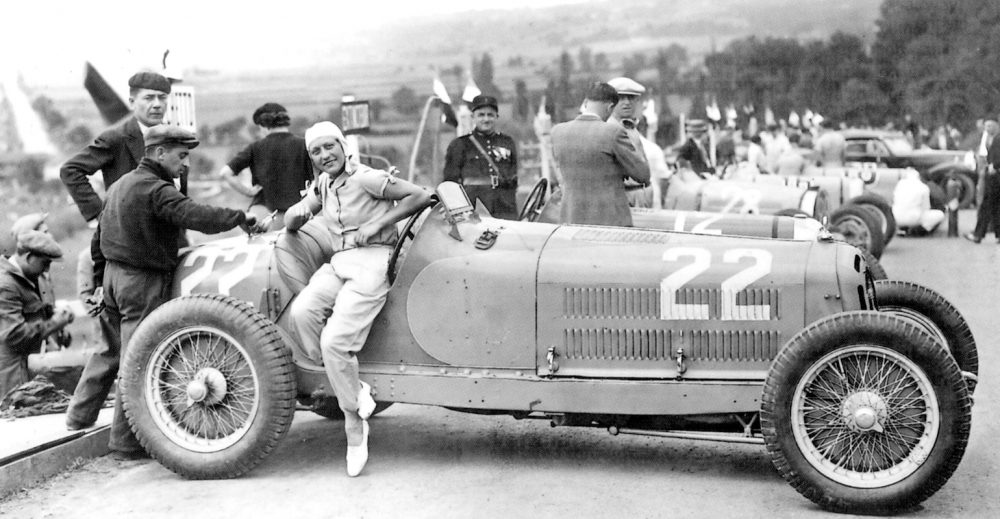 Name a European motoring challenge and it's safe to say Engeman had a crack at it. She did the 24 Hour at Le Mans, piloted a
Porsche 911
through the Targa Florio street circuit, finished fourth in the European Touring Championship, and generally racked up more silverware than a Villeroy & Boch showroom. There were certainly challenges Engeman faced that her male colleagues didn't have to give even a fraction of a second's thought to. One of those was an unexpected pregnancy, and in 1973 she quietly hung up her helmet for a private life in
Marbella
. That Engeman's and Guthrie's ascents coincided with that of the women's liberation movement is hardly surprising. They were the chequered-flag embodiment of the fabled observation that, "sure,
Fred Astaire
was great, but don't forget that Ginger Rogers did everything he did — backwards and in high heels". Equally deserving of the accolades was the drag racer Shirley Muldowney, fondly known as 'Cha Cha'. Nothing could be more male than a sport in which competitors are riddled with insecurities about the size of their hot-rod, and it's all about going as quickly as possible for the shortest time. If you've ever watched a
Charlie's Angels
incarnation, you'll have noticed producers can't resist jumping at the trope that has stars in form-fitting jumpsuits and tossing their hair (in slo-mo, of course) after the removal of a helmet. Muldowney was the real deal. Not only was she the first woman to be granted a licence from the National Hot Rod Association of the United States, she went on to win the Top Fuel Championship in 1977, 1980 and 1982. No one had previously won it twice, let alone three times. And she looked damn fine doing it — the turbocharged love child of Cher and Joan Jett who could be stopped only by employing a safety parachute behind her. The woman who began racing on the streets of Schenectady in New York as a 15-year-old still calls a spade a fucking shovel and is all the more alluring for her rough edges. This was, after all, someone who drifted from her first husband — at least partly — because he wasn't keen on exploring nitro-racing. And when the inevitable biopic rolled around (1983's
Heart Like a Wheel
), she publicly stated she would have preferred Jamie Lee Curtis for the role. Instead it went to Bonnie Bedelia, aka Holly McClane/Gennero from
Die Hard
. Muldowney was underwhelmed, to say the least, calling the actress a "snot" and observing "she got out of a race car like she was getting up from the dinner table".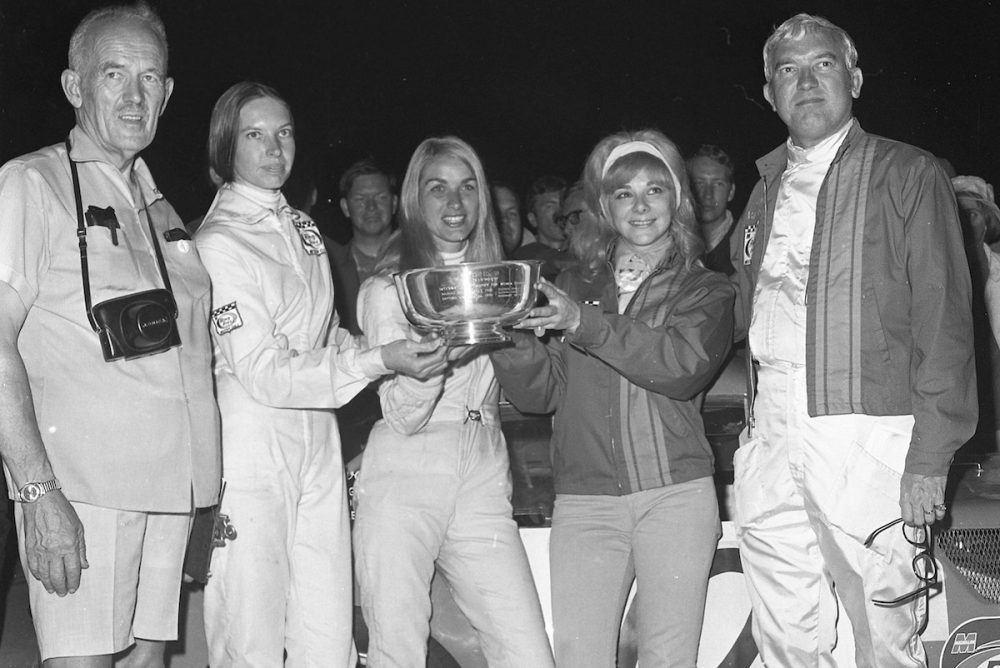 But she'd undoubtedly earned the right to speak her mind. In 2008, when ESPN asked 19 motorsport journalists to list their 25 top drivers of all time across all formats, Muldowney pipped the likes of Nigel Mansell and
Niki Lauda
. While Muldowney, Engeman and Guthrie were at the vanguard of racing in their eras, they were preceded by others who challenged not only their doubting competitors but the precepts of 'acceptable' femininity. Say bonjour to Hellé Nice, who in the 1920s and 1930s pulled off a triple-threat talent that is yet to be replicated: model, dancer and race-car driver. Born in 1900 in a village 75 clicks outside Paris, she moved to the big smoke as a teenager, where she first made a living as a nude model and a dancer. She was evidently good enough at both to buy her first car — a
Citroën
— and in the 1920s sought, most unsuccessfully, to enter races.
"The driving was magnificent: nobody who saw it would feel able to argue that women drive less well than men"
Denied on account of her sex, she turned to skiing to slake her thirst for speed. In 1929, however, she was caught in an avalanche — you can't make this shit up — and had to leap a chasm to avoid being crushed to death. The jump wrecked her knee, her dancing career and her alpine hobby. All of which was motor racing's gain. That same year the first women's grand prix was staged as part of the third Journée Féminine de l'Automobile — a weekend of women-only races — at Montlhéry, France's first purpose-built racetrack. Nice was on the starting line of the 10-lap contest in an Oméga-Six. And what better way to prepare for the challenge than indulging heavily the night before in what the BBC matter of factly described as "a long night of champagne, morphine and sex". And you thought
James Hunt
was a player. Naturally, Nice won. And in such style that the newspaper L'Intransigeant gushed, "The driving was magnificent: nobody who saw it would feel able to argue that women drive less well than men".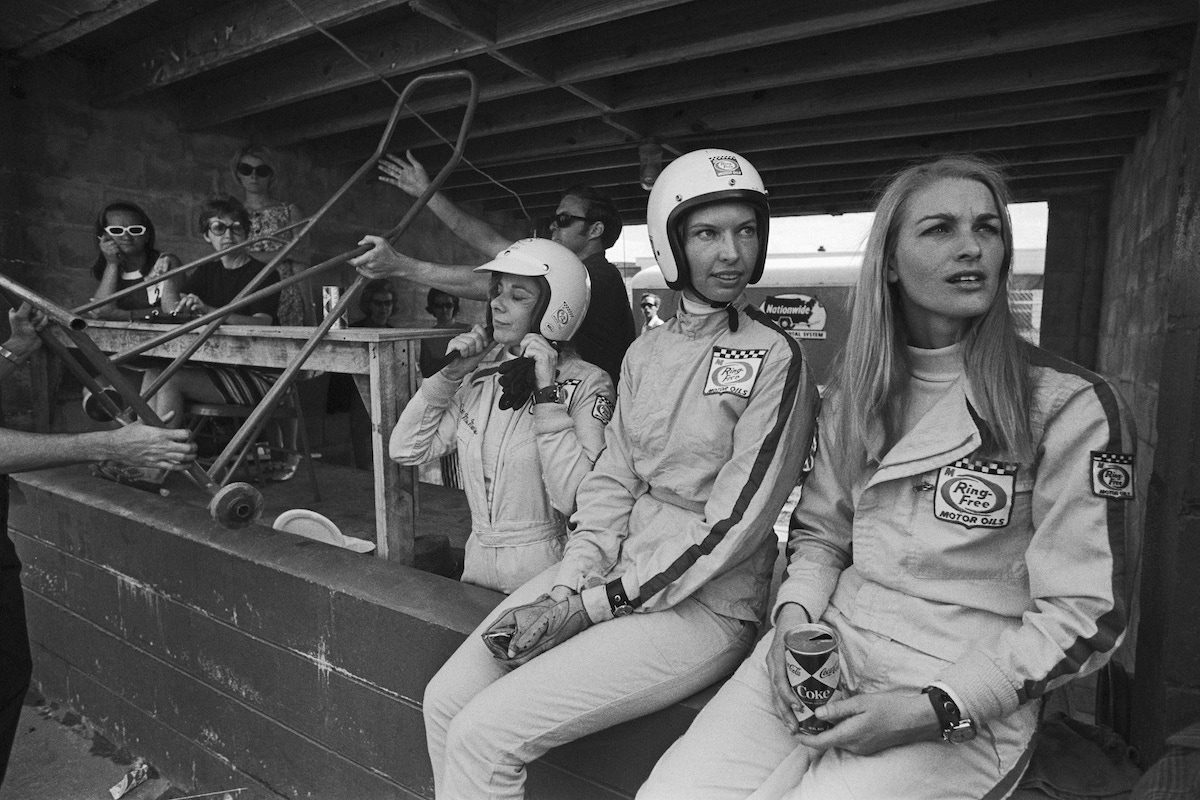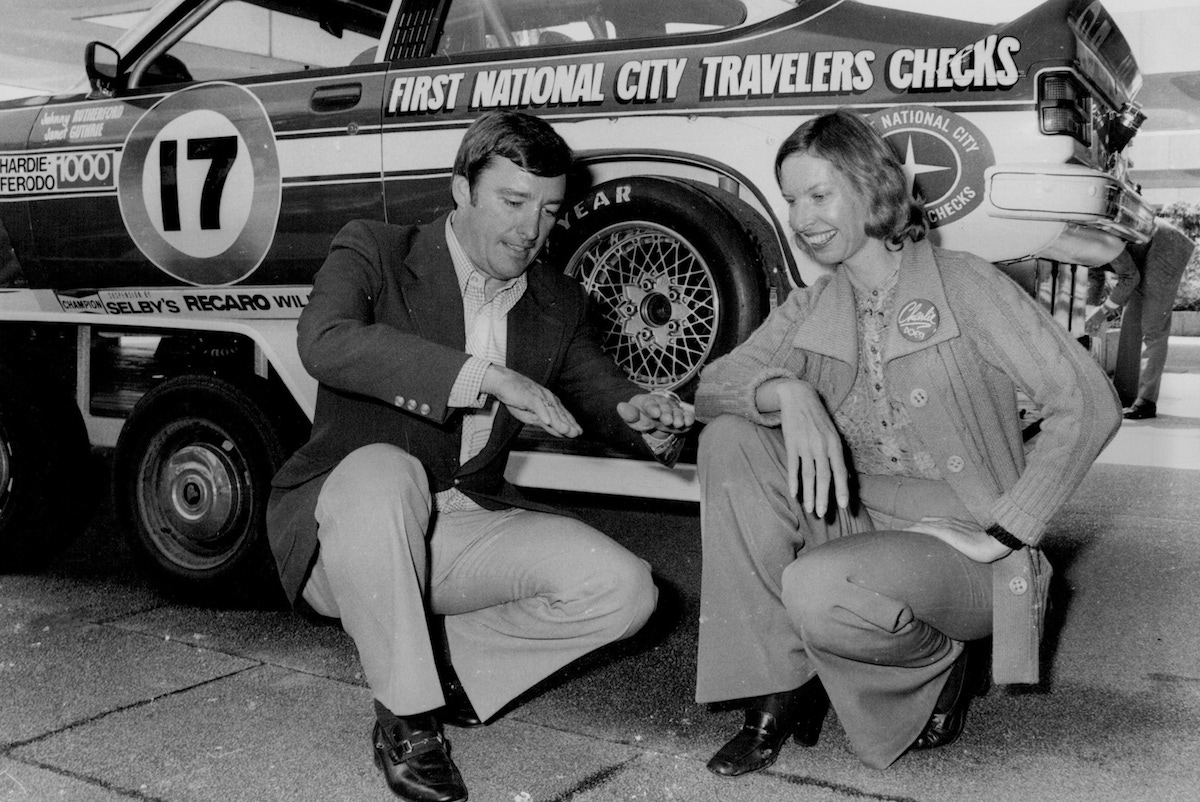 The very next day, Bugatti came recruiting. She repaid their faith by winning the Actors' Championship, which was open to men and women. As were many of the races she subsequently dominated. As the face of brands such as Esso petrol and Lucky Strike cigarettes (though hopefully not on the same shoot), Nice became a global phenomenon. Which is what happens when you set the land-speed record for women (197.7kmh) and command the equivalent of $100,000 for entering a race — and choose to do so helmet-less "because the crowds always like to see my hair when I am driving". Nice raced in 37 grands prix and finished a creditable 18th in the
Monte Carlo
rally of 1936. Things came to a screeching, thudding, bone-splintering halt at the São Paulo Grand Prix in Brazil that same year. Tracking in third on the final lap, her car left the track, killing six spectators and putting Nice in a coma.
Nice raced helmet-less "because the crowds always like to see my hair when I am driving"
The sponsors that had once flocked to her now screeched in the opposite direction, and Nice sought to re-establish her rep at the Yacco endurance trials for female drivers at Montlhéry. With a team of four other women, she drove for 10 days and 10 nights, breaking 10 records that still stand. Any hope of a comeback at the 1949 Monte Carlo rally was thwarted by rumours — from her own family among others — that she had been a Gestapo collaborator. These were subsequently proven to be false, but it was too little, too late, and Nice spent the latter years of her life so destitute she was forced to steal the milk that her neighbours left out for the local cats. Which is a tragedy for anyone, let alone a woman who helped open up the idea of motorsport to half of the world's population. Fast-forward to 2020, and things have improved. If not exactly routine, female drivers are no longer creatures of curiosity whose gender is the first thing commentators feel compelled to acknowledge. Better still, in 2019 the W Series was launched. It comprises six European races with 18 female drivers (plus two reserve drivers). None of which would have been possible without forerunners such as Nice, Engeman and Shirley 'Cha Cha' Muldowney.