Words of Wisdom: Norwegian Rain's T-Michael
In the first of a series of interviews with some of Europe's most distinguished menswear eminence grises, The Rake takes a lesson or two from T-Michael, the individual behind cult designer brands, T-Michael Bergen and Norwegian Rain.
I've met T-Michael twice now, once at this Pitti Uomo just passed when I dropped by the Norwegian Rain stand, and once for this interview. On both occasions, chatting with him felt like nothing less than a breath of fresh air. Even as he walks into a room and shakes hands, one can't help but form the impression that he's an individual with a remarkably grounded and steadying sense of self; a reassuring pair of thoroughly creative hands, totally in control of his own ideas and his own journey through the world of luxury menswear. One suspects that it's that sense of surety, which has made such a success of his work in a relatively short space of time. The story behind his eponymous contemporary tailoring brand T-Michael, and that of hi-tech outerwear brand Norwegian Rain (both of which he co-founded and designs for) is fascinating, and testifies to his unique approach to luxury menswear and to the relevance of his own creative vision, which seeks to connect the substance of traditional formalwear with modern, functional design. "I went to Norway in 1989; I believe that's where everything started. I was madly in love with this girl and moved to Bergen to be with her. It's a small town of some 2000 people, where it rains practically all the time – it's one of the wettest towns in Europe. So, to cut a long story short, I ended up moving there and always was interested in tailoring. It's such a small place and pretty quickly I found myself thinking, 'what would I do here? I've got to get the right job. How can I take that thing that I love – clothing – and make it mine?' So I took a course to study bespoke tailoring for three years, learned the craft, went through all the motions I needed to, and I knew as soon as I started learning that it was what I wanted to do. Most people in my class were 22-23, and the second that the day finished they were up and ready to go home. I used to think 'I'm not going anywhere, I'm staying here. I've got more and more and more to learn, you know?' So I finished up the three years, came to London, got my hands on some suiting fabrics, bought some trimmings, went back to Bergen and rented a studio. The doors opened on my 30th birthday. About six months in, in between taking bespoke commissions I started to make my own adaptation of suits and started thinking about ready-to-wear. Some people bought into it, some people thought it was ridiculous, but it worked for me. Those early style experiments have slowly evolved to the look we have today; a slim cut, a good jacket that has the shoulders right, that's snug but not too tight, with clean lines and a half-lining that helps the fabric to flow a little more. And now I know for a fact to prioritise comfort in my clothes, if it's not comfortable you're not going to wear it. This is our look today, but it's always evolving – it reflects my tastes, my stylistic preferences, age plays a part as well and everything changes as time goes on. I love designing like that because there's a certain truth in it. You work in the studio on one particular project and something pops into your head, and maybe it doesn't work for this garment, so you keep it back in your mind and then you think 'I'm going to do it for that one' – and it's like a snowball effect, ideas sort of keep growing and popping up. Truth is the most important thing because I don't seek to create populist pieces that people will love; I aim to create that garment that has evolved from something that's happened, something that is grounded in reality and is functional. For example, the bags we do follow this approach because I'm travelling a fair bit, so I designed some bags that I knew from experience would work. I open it and I want to know where things are, I want to be able to organise myself effectively, so I knew the form that our bags had to take and that was that.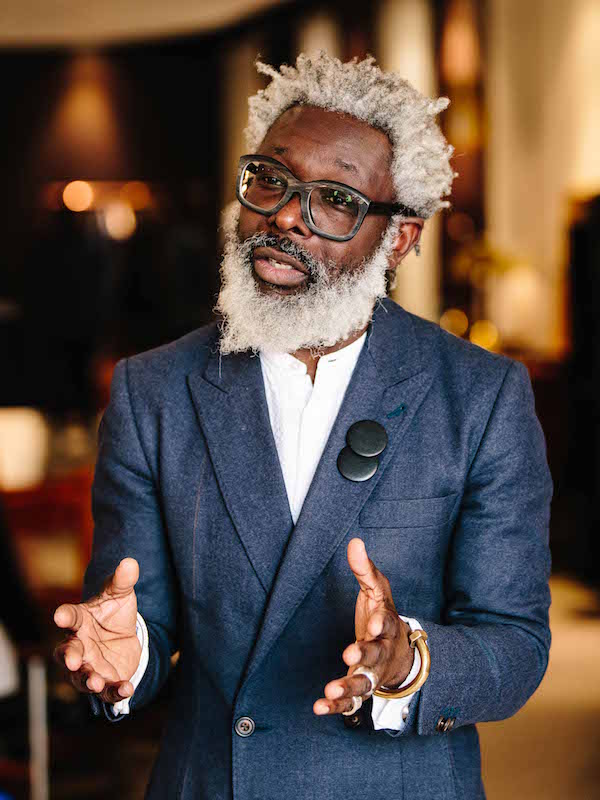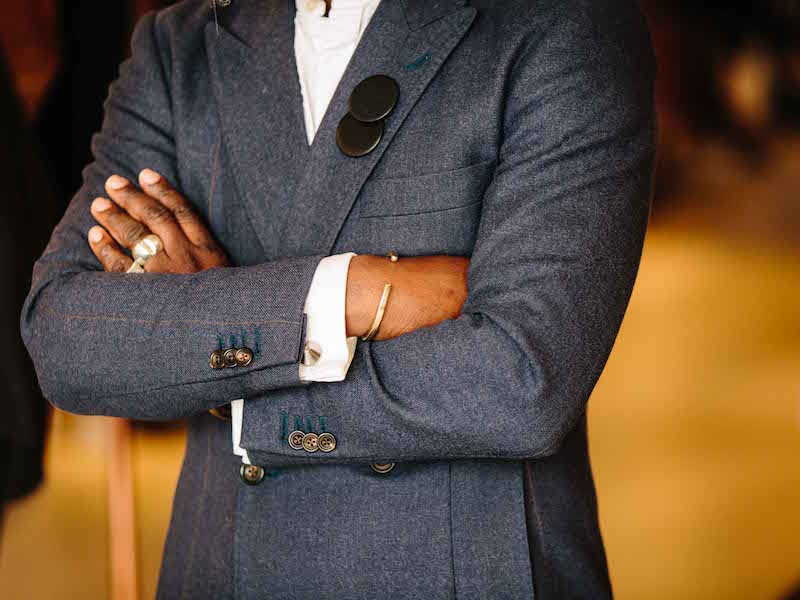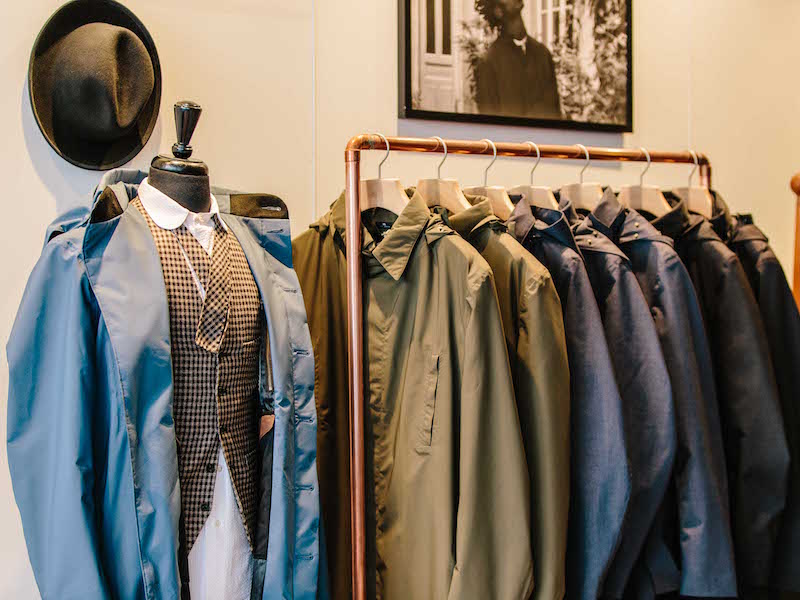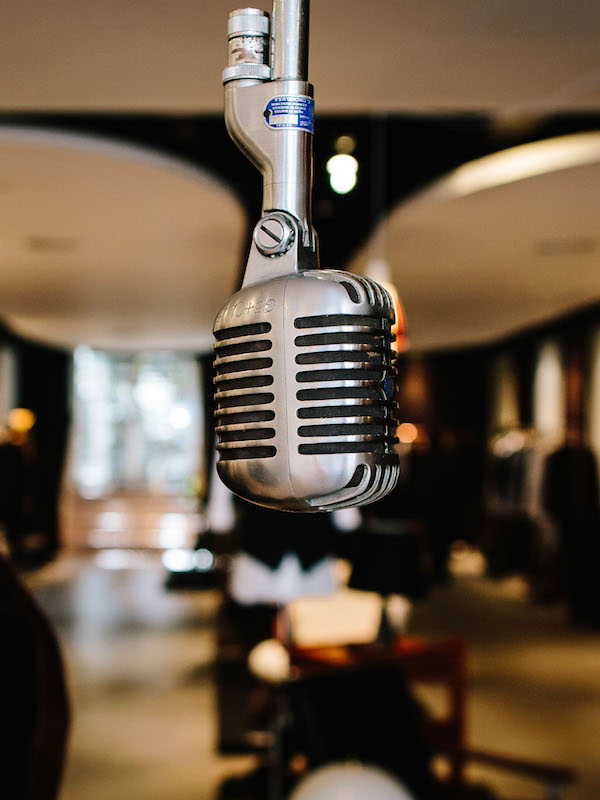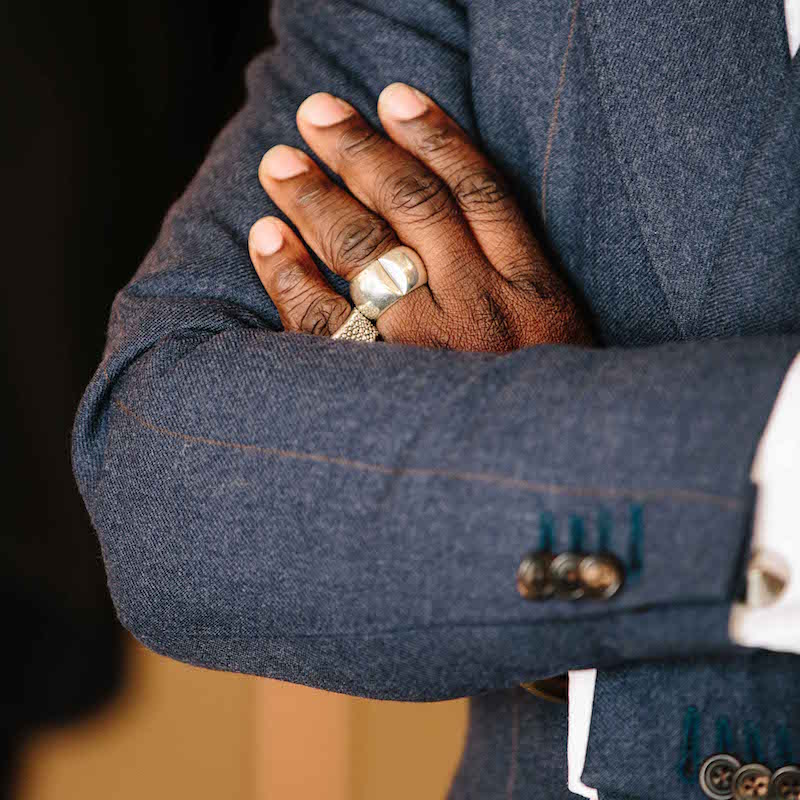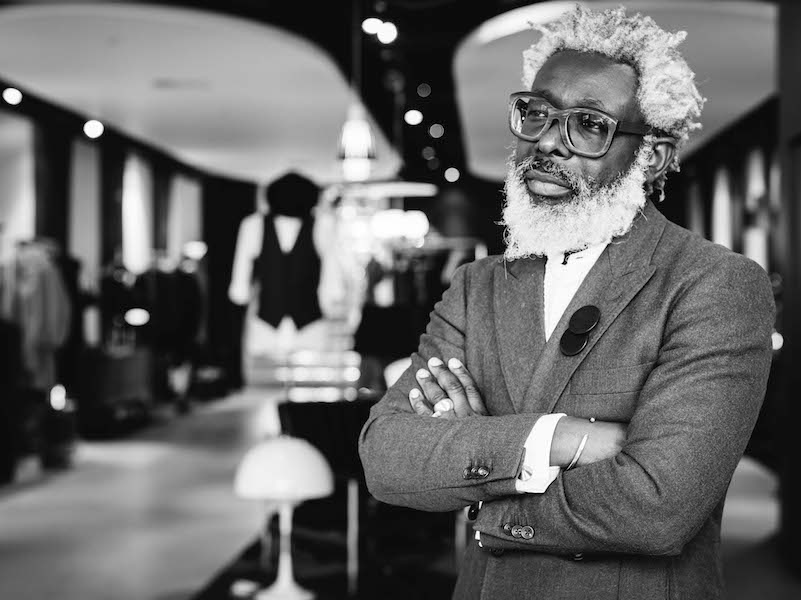 For me, the style of something always follows the function. I find the function first and then I embellish it or I take things away from it. I suppose that's the same for the raincoats that we started making eight years ago, when my partner Alexander Hell and I founded Norwegian Rain, based on the fact that it rains two out of every three hours in Bergen. It's funny because until we started working on them, nobody had ever thought about them in Norway, because your raincoat is the last thing you think about – you throw on a coat, grab an umbrella then you walk out the door. We tried to mix the design process that I follow with my suits with technical fabrics and weather protection. It took maybe a year to get a factory to understand that and to make the coats how they needed to be made, because it's not an easy thing to take a tailored pattern and produce a technical coat. But it was a good thing at the time; it was during the recession and the factories we worked with didn't have much to do, so they agreed to take on the challenge of doing something very different and it worked really well. Pushing boundaries and evolving in terms of thought process is so important. A comfort zone is not something you need in your life - you don't need to be comfortable in your thought process. Comfort is something you gain after you have been through everything else. Again, moving to Norway pushed me into a different frame of mind; I knew that the most important thing when I got there was to make something out of this new place. The raincoats that we make at Norwegian Rain come from this; it rains two out of every three hours in Bergen so we knew that we needed to do something that would actually give value to all that suffering. You live your life there every day and you've got to be able to walk out of your flat in a downpour and think 'you know what, this isn't a problem – I can do this'. We like to say that our raincoats are technical garments disguised as tailoring – there are so many things that we've added to the design, but that you don't have to think about; the hi-tech fabric, which is both rainproof and breathable, the buttons, heat-sealed seams, the hood, the liner and the storm flap. You just wear it like any other comfortable coat and if it rains, you can pop your hood, do up your front and you're fine. It's highly breathable, it's cut in eco-friendly recycled Japanese technical fabric and it's functional – all the good things you can find in a tailored garment, plus it'll keep you dry as well. If I was going to give any young designer a piece of advice, it would be to seek the truth. Because you know what works for you, so be conceptual and don't get carried away too much. You need to have a trade, and I always suggest that people learn tailoring first before design, because there's something that happens when you mix the two together – design will give you beautiful garments but it can lack a little bit of that substance that tailoring has. What we try to do is to create clothes that exhibit all the traditional references of classical menswear and present them in a different way – then the question becomes 'how do you take that into your natural lifestyle as an individual and make it yours?' That's what I'm all about."