Yuri & Yuri: A Kaleidoscopic spritz of old Hollywood
Fusing the sophistication and traditionalism of Savile Row with beatnik ideas, Yuri & Yuri have masterfully encapsulated this original and yet idiosyncratic aesthetic.
Yuri & Yuri continue to cast aside the Savile Row curtain with a collection of recherché designs that consummately federates Hollywood's golden-age with bohemian chic. It's an extraordinarily creative aesthetic that also stylishly references '60s Ivy League sportswear. They're a brand that nearly overwhelms you with suspense whilst you're vehemently waiting in the wings to lay eyes on their latest designs to come on stage. This collection is certainly no different with a pair of impeccably tailored trousers and shorts, striking knitwear and unique outerwear.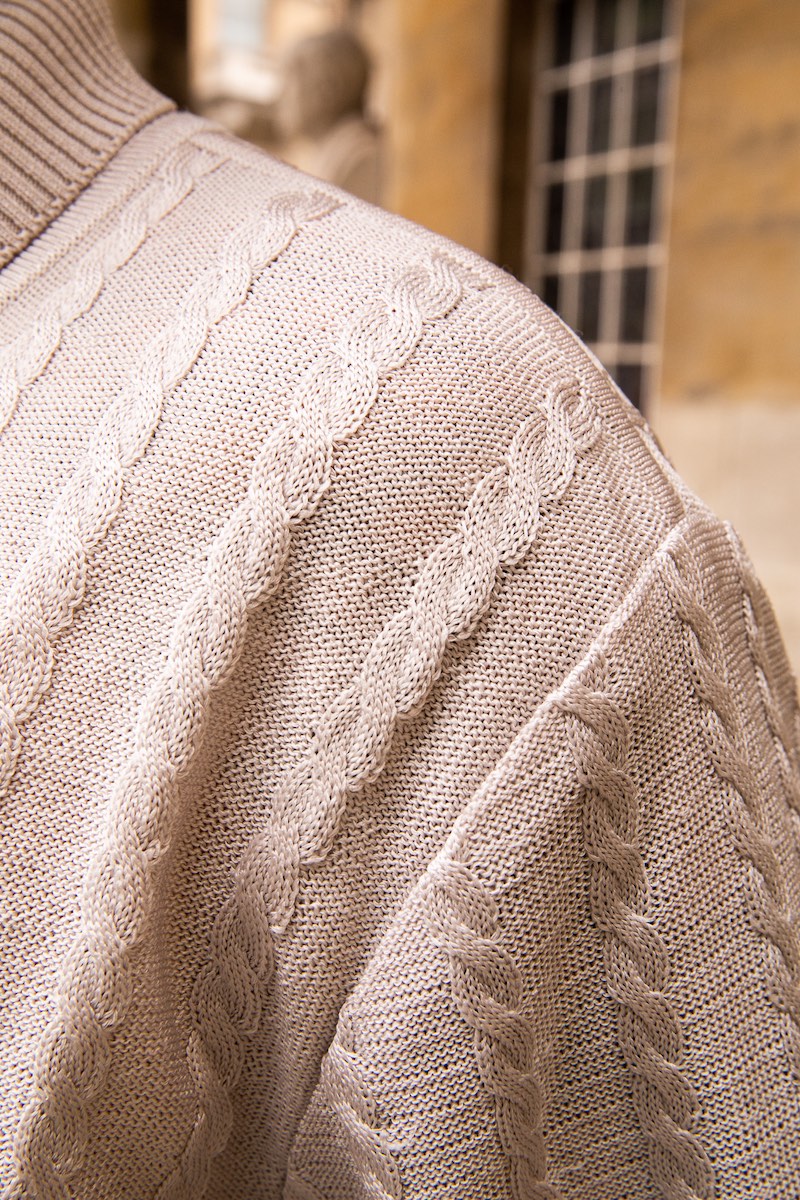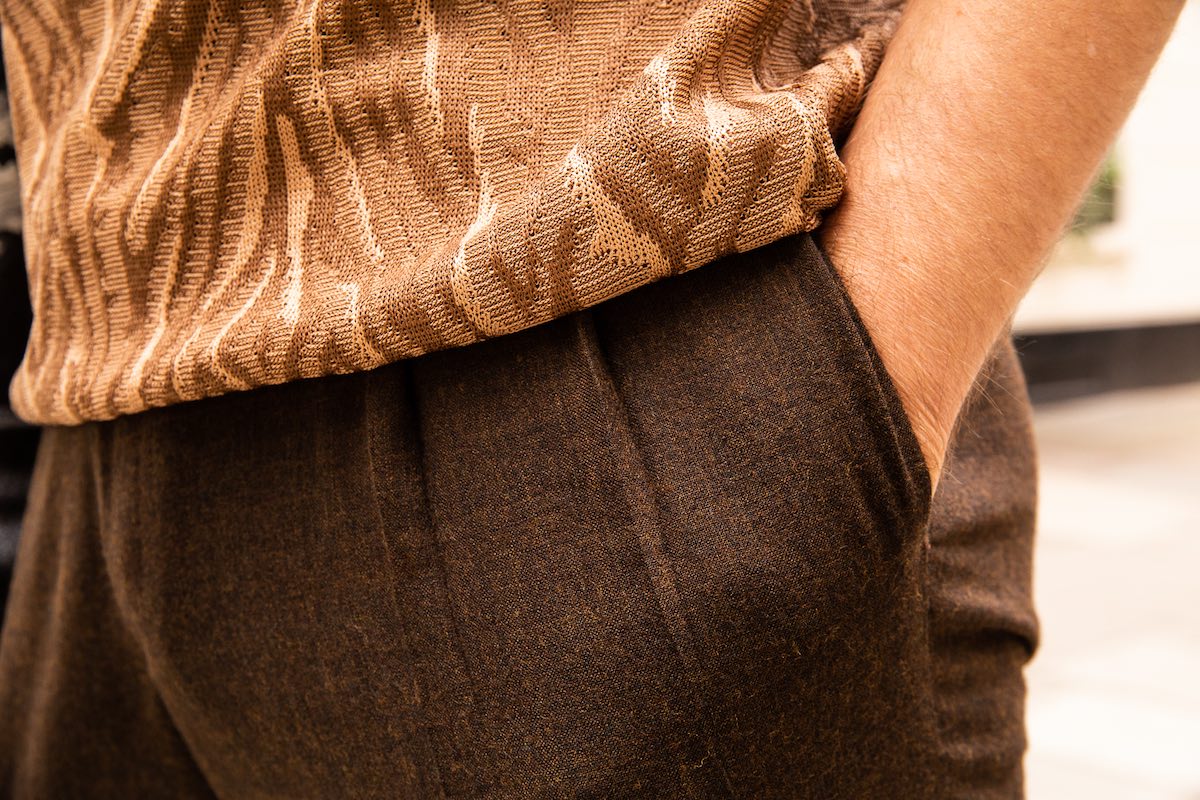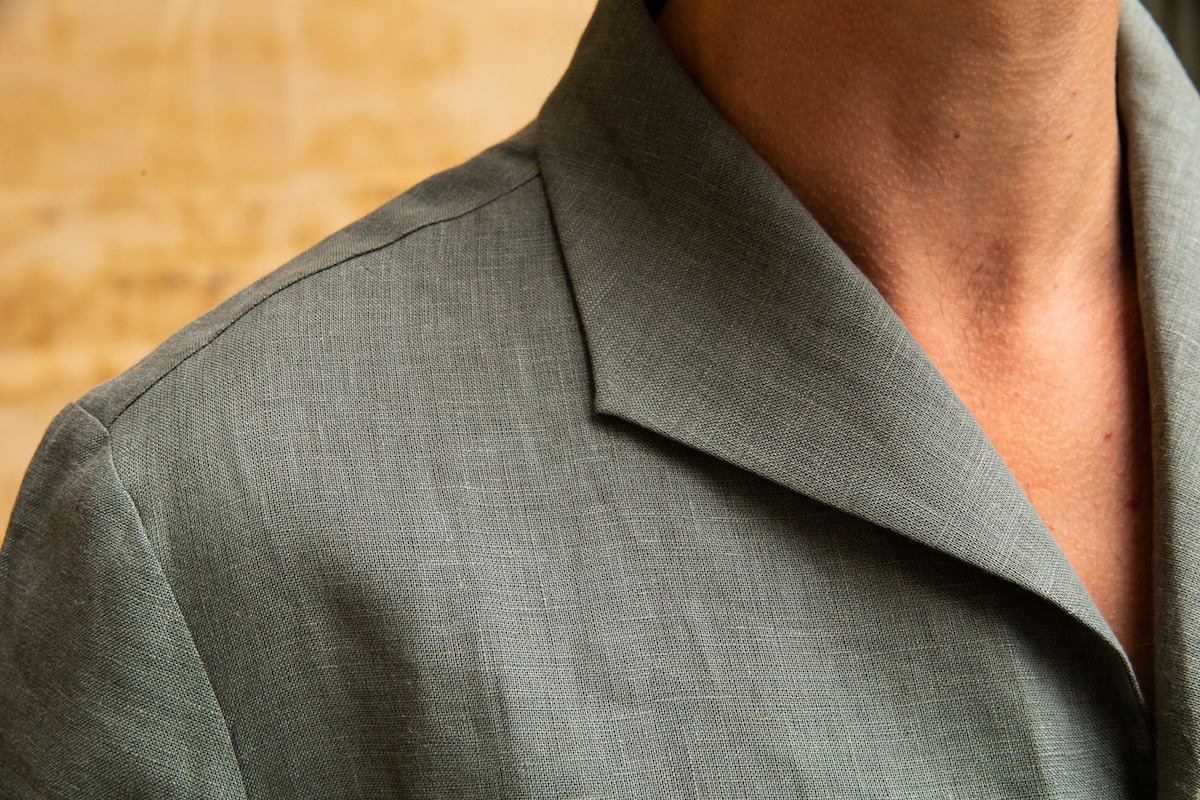 Known for their visually surreal dressing gowns, they have transferred this phsycadelic touch into their knitwear. Their khaki and mocha one-piece polo shirt is reminiscent of '60s poster designs by Michael English that were replete with cheerful dissonance of psychedelia. English was the man who produced illustrations for the great musicians of the time including Jimi Hendrix. He also painted the famous mural for Michael Rainey's eponymous fashion boutique in Cale Street in 1960s. Hung on You was a boutique at the heart of the peacock revolution and embraced by the Beatles, Stones and The Who. An old customer once recalled: "Groovers didn't mind paying triple for a floral chiffon shirt, because Mick Jagger had probably bought one the day before." There is no doubt that Yuri & Yuri's polo shirt would've been immensely popular in this boutique, but the difference is that instead of reworking vintage fabrics their polo is crafted entirely by hand using Japanese patented 'serie' fibre in a watermark camel brown pattern. It emphasizes their infinite devotion to craftsmanship which also visible in the collar. It is cut and made in one piece with reinforced stitching so that it sits comfortably below the jacket, or if you're dancing and decide a little more flair is necessary to the outfit, it overlaps beautifully on the jacket's lapels.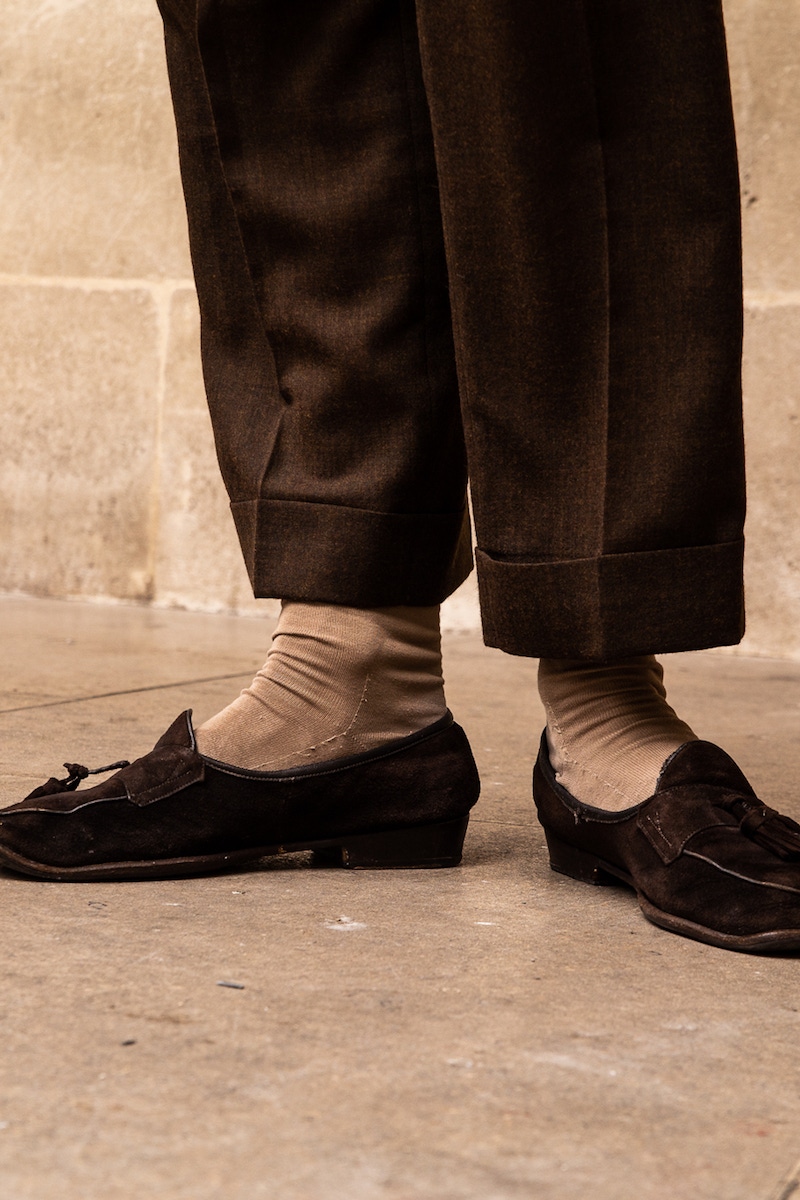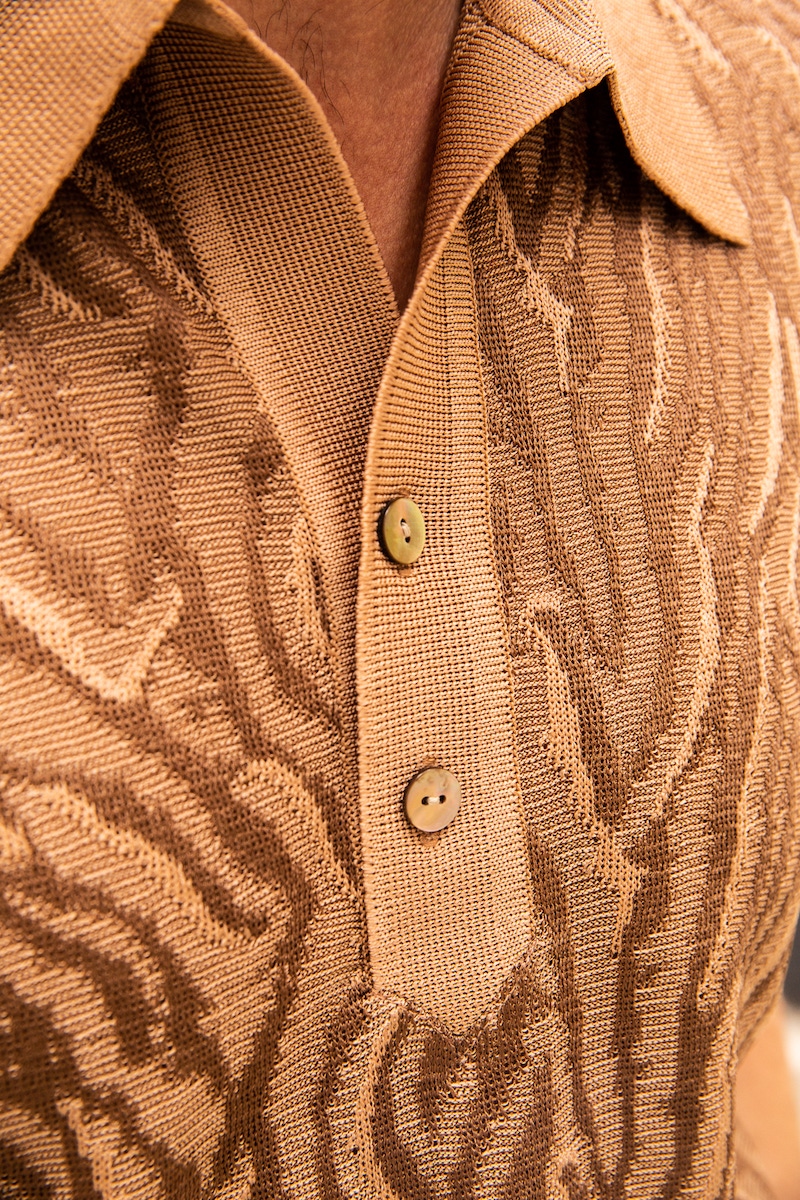 The Beat movement blended disparate elements of surrealism, jazz, and post-modernism into its own unique modes of expression. In reality it's a spiritual pathway with an open ending, which is similar to the neck jersey or trim jumper in the world of menswear; of course, there is always adapted versions of styles, but it seems this garment, so rarely seen in an artisanal quality, has no definitive name to it. Inspired by the Beatnik Generation, their neck jersey is a welcome enigma in menswear circles. Crafted entirely by hand in a soft Merino wool and sourced from Italy it features a contrasting ribbed edging in olive. The blend of olive with this light metallic blue shade creates this beautiful pattern that is also cleverly shaped for this experimental effect. It fits close to the body and is a cool alternative to a t-shirt or jumper when tucked, neatly into some high-waisted trousers of the wide-leg variety. In a beautiful mocha brown hue Yuri & Yuri's Clifford trouser comprise all the suitable components to pair with the jersey. With an expertly tailored Hollywood-styled straight-leg it creates this classical volume to the lower half. When contrasted with the jersey's tighter fit it beautifully enables one's fine physical attributes on the upper half to be accentuated in true silver screen style. The trousers are cut using 100% Merino worsted wool and feature a double fastening waist with concealed buckle and tab. Other details include double forward-facing pleats which add an extra inch of material to each leg and create more room and comfort.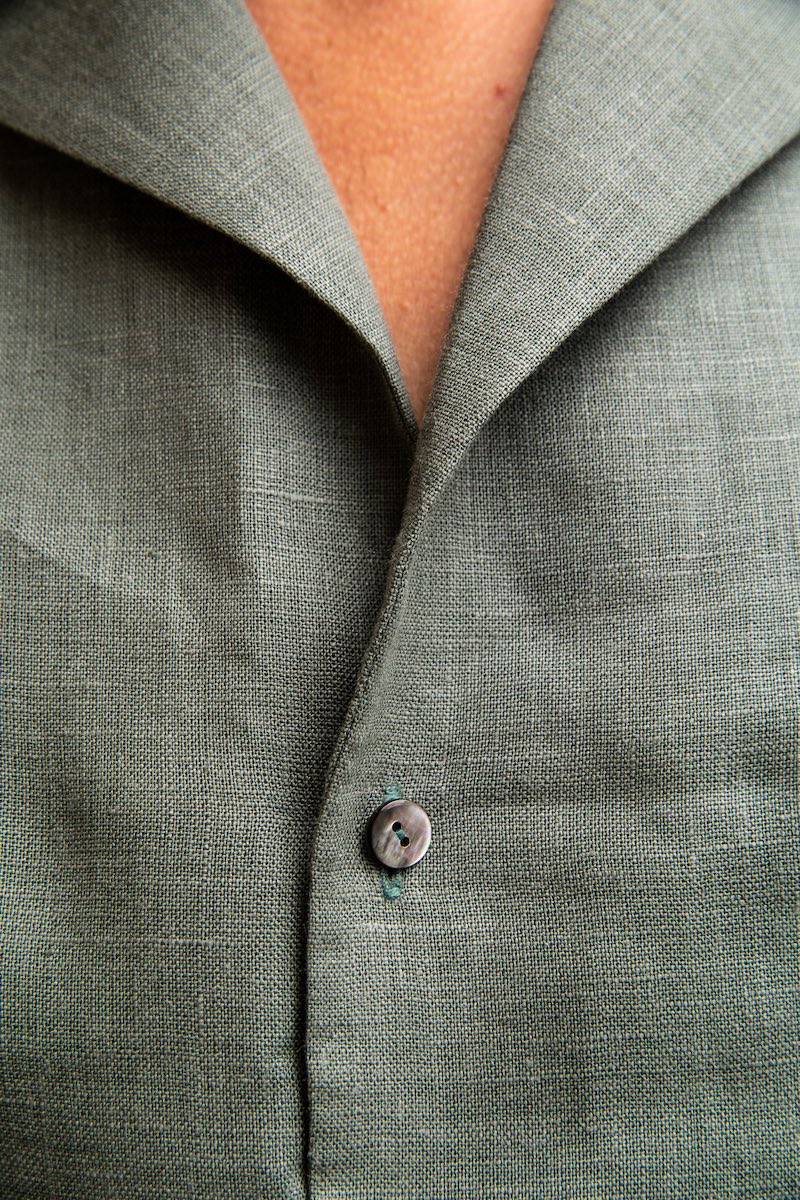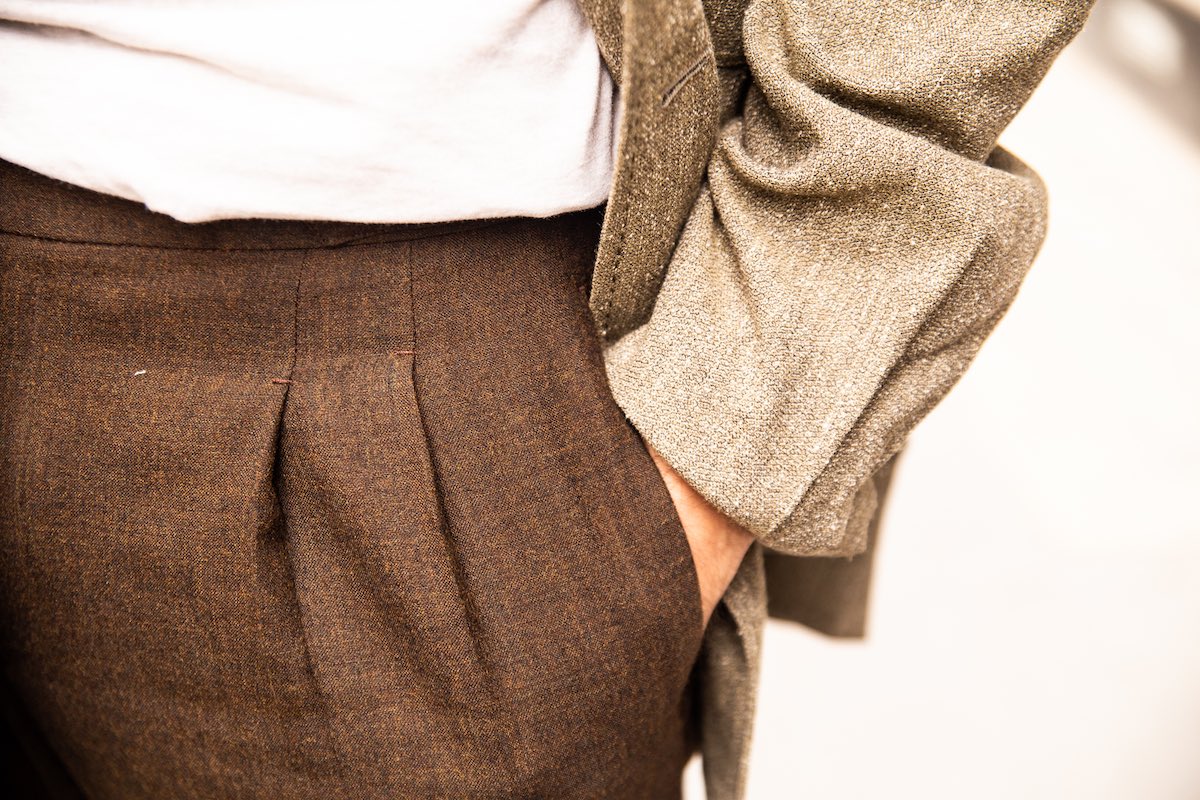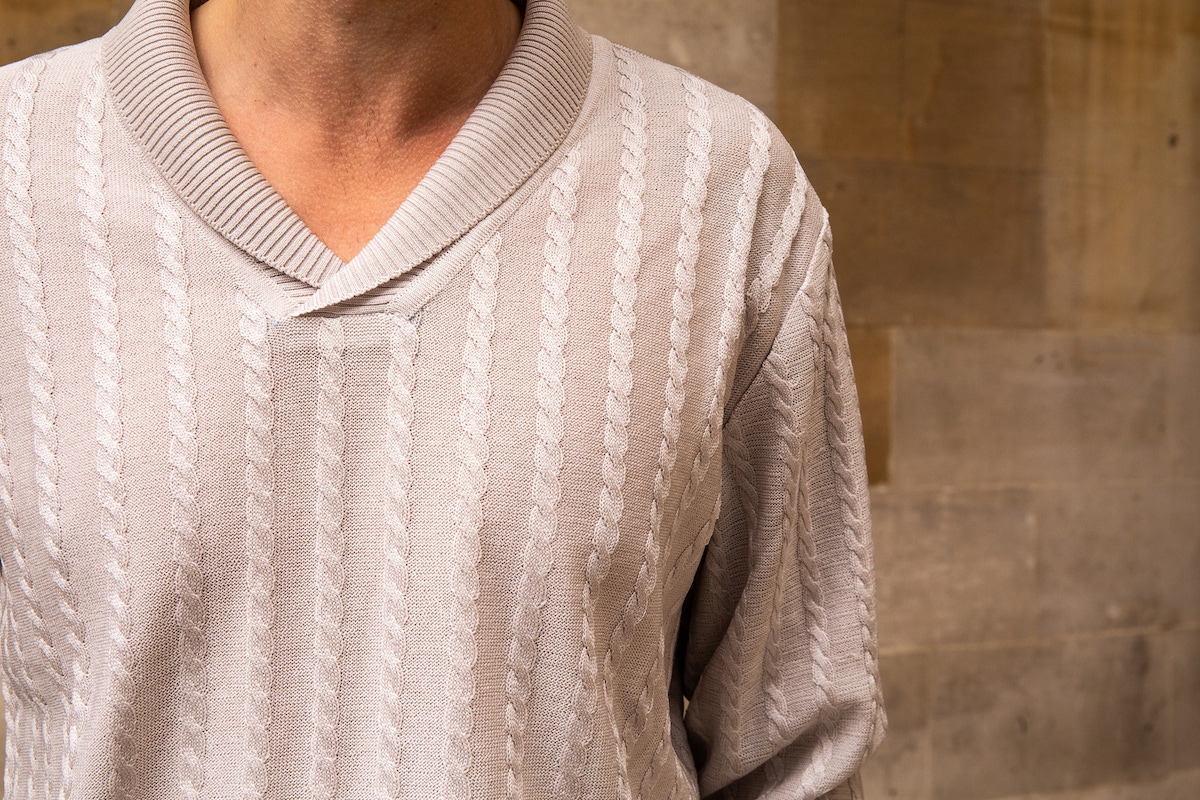 In a market that is badly saturated with ill-fitting shorts, Yuri & Yuri's traditional Clifford shorts, bare nearly identical hallmarks to its namesake trouser. They fit higher up the waist than your usual pair, which always creates this neat equilibrium around the midriff if wearing a well-crafted shirt, polo-shirt or neck jersey. With a hint of high-quality Egyptian silk ingrained in the material, you might just feel part of Howard Carter's and 5th Earl of Carnarvon's smart set in Luxor during the excavation of Tutankhamun's tomb which was eventually discovered in 1922. In keeping with their vintage colour theme is their Beau Irish linen shirt. Handcrafted from ultra-sustainable Irish Linen, it features a '50s Hollywood cutaway collar. The summer season so often administers the informal elegance side to dressing and in this lightweight shirt you have the option to pair it with almost anything within reason for that relaxed summer appearance. Over a year ago now it was thrilling to discover the brand's Rallison shirt which was crafted using the patented 'serie' fibre which gave a whole new texture to polo-shirts. It worked tremendously and they have now used this fibre in crafting their Quigley jersey. Utterly unique this cricket jumper is woven in a robust waffle weave texture from the fibre. It features a moderate sized V neck with contrasting staple. Hot afternoons can turn into cool evenings in the second half of the summer in Europe and this jersey is certainly a stylish option to stay warm in the evenings. Another option that is extremely versatile for a fluctuation in temperatures is their grey Sherwood shawl collar jersey, which also uses the same patented fibre to form a cool high twist pattern.