Yuri & Yuri: Town and Gown
Yuri & Yuri might only be a year old, but their unique take on classic menswear shows they know their menswear heritage (and know how to update it).
Located on Savile Row for over a year,
Yuri & Yuri
are known for harnessing an aesthetic that attests to ideas that have been prevalent over several decades. With this in mind, they have conjured up another collection that demonstrates a unique stance on Savile Row. Co-founder of the brand Yuri Choi is an accomplished designer, having trained in her native South Korea and then at the Savile Row Academy under the tutelage of Andrew Ramroop. Will Field, the other brainchild of the brand, oversees much of the fabrication, having spent many years in and around the Row as a cloth merchant. In a time when brands find it so hard to master originality, Yuri & Yuri have successfully combined tradition with designs that are utterly unique and very versatile, two traits that are increasingly important in an era of more relaxed dress codes at work.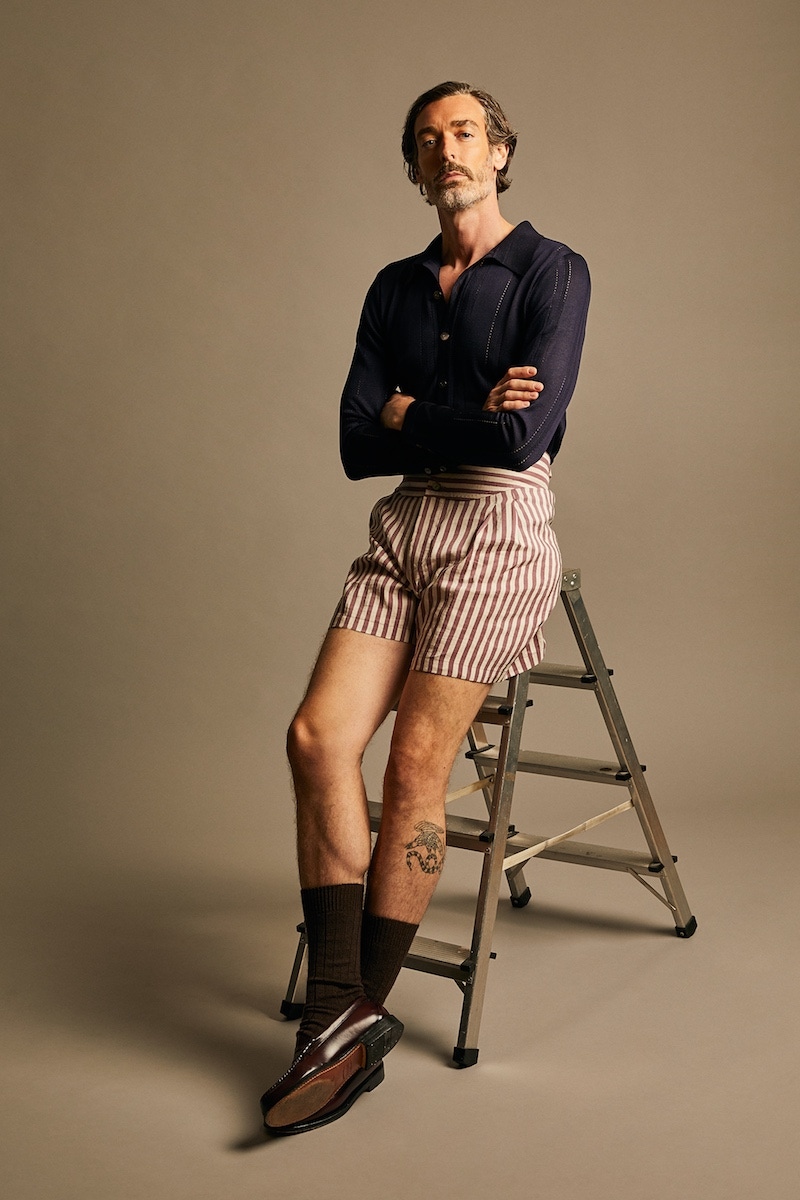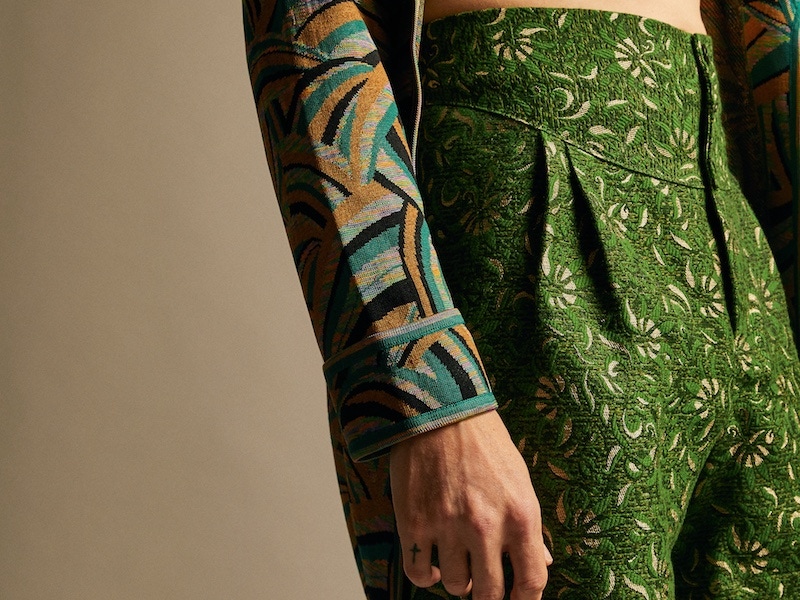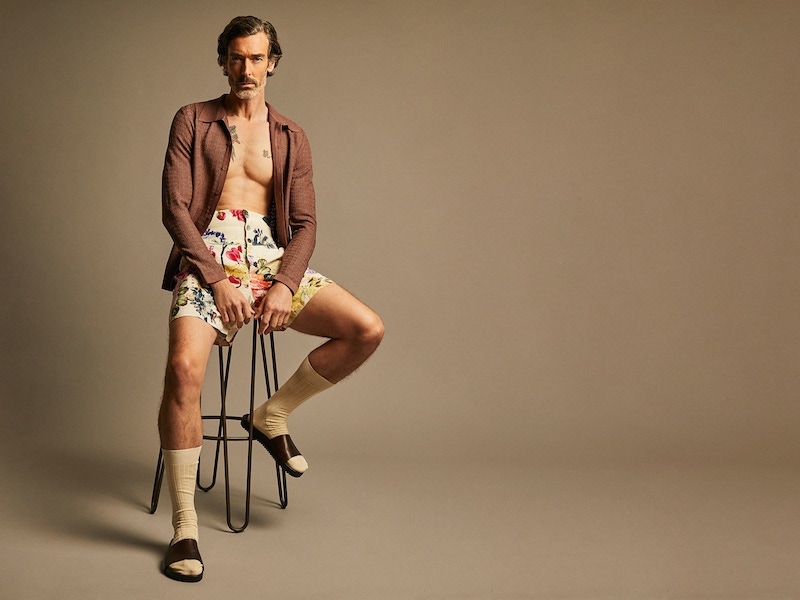 Their latest collection features a range of colourful and visually surreal dressing gowns. They're foppish, flamboyant and decadent. There's certainly a comparable aura about them to the "Granny Takes a Trip" designs that were so popular with the stylish elite in swinging London in the 60s (Granny Takes a Trip was a boutique opened in February 1966 at 488 Kings Road, Chelsea, London, by Nigel Waymouth, his girlfriend Sheila Cohen and John Pearse). The dressing gowns are cut from Yuri & Yuri's Japanese patented Serie fibre, which give them that silky appearance and wool-like resistance. Field says, "It doesn't stick to the skin and it's incredibly hard-wearing." A man-made material originally produced in Japan by Mitsubishi, it was bought by Yuri's family when that side of Mitsubishi's business closed down. All of the dressing gowns feature the same design characteristics, including piped side patch pockets, a shawl collar and an individually partitioned cigar breast pocket. The gown has turned-back 'gauntlet cuffs' and a concealed change pocket to complete its appealing wrap. Its use needn't be confined to the pilgrimage between bedroom and bathroom, but instead worn in all corners of the house, or outside by the pool in the summer, drinking a night cap with friends. The camel herringbone dressing gown is a particularly dashing pattern for loping around the house in comfort and style.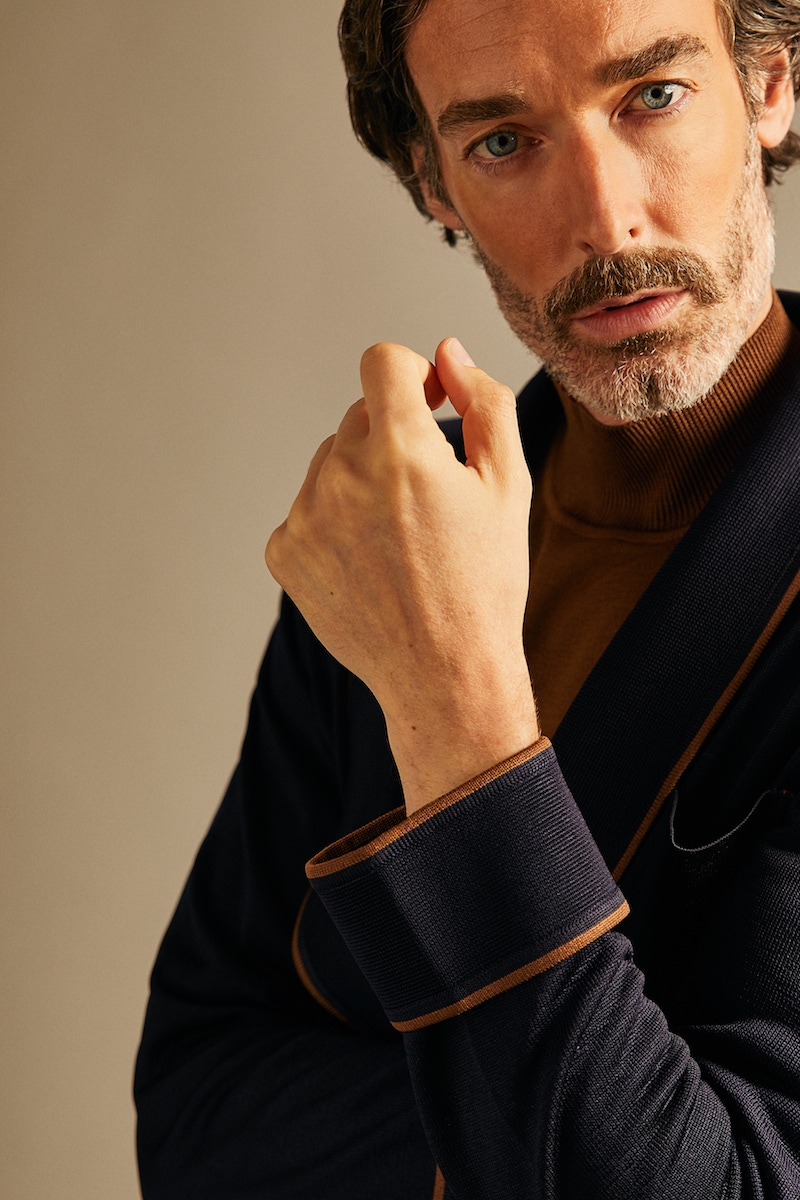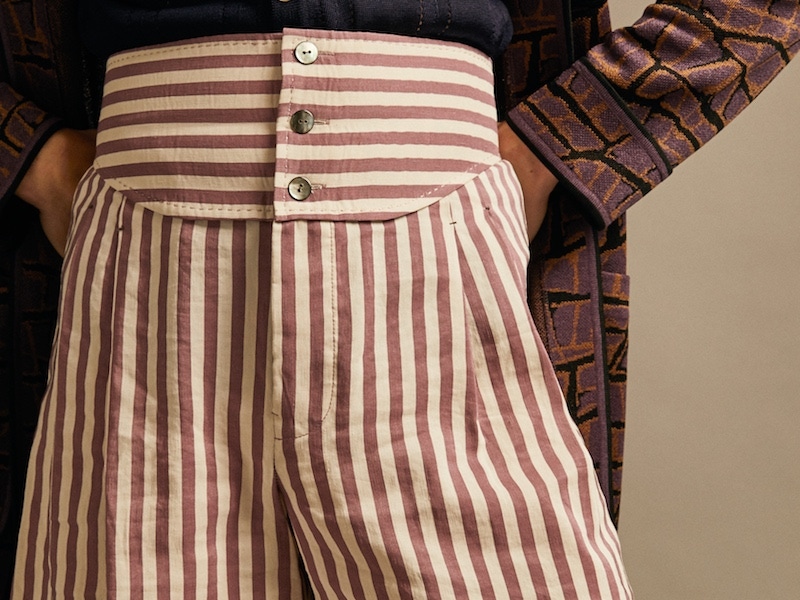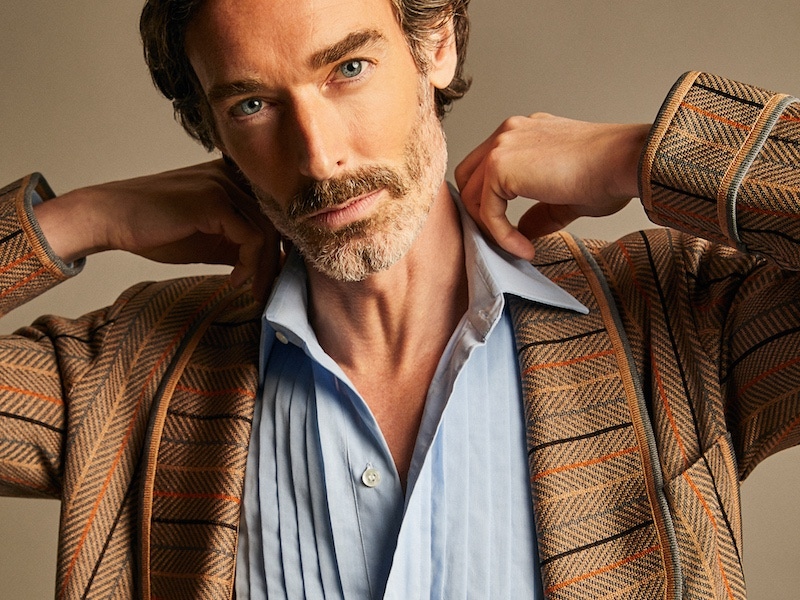 Some people feel more at ease wearing something underneath a dressing gown, in case any accidental sightings of modesty occur. To coincide with their latest drop of gowns, Yuri & Yuri have launched a selection of Irish linen-silk mix boxing pants. They exude this romantic aesthetic, reminiscent of old-fashioned rebel films. One could even imagine something similar being worn in controversial novels from the 20s and 30s such a Lady Chatterley's Lover. These Burlington boxer shorts are crafted by hand, 60% silk, 40% linen, featuring Connaught waistband with a four-back panel for enhanced comfort and fit. Chic and clever in design, there is opportunity to sport a shirt with the pants and I can't think of any that look as charming as the brands very own Rallison shirt. These shirts seamlessly tuck into the shorts, forming a clean and crisp look around the waist. It's a very open weave, perfect for hotter climates such as nestling underneath a retro coloured parasol, sipping on a Caipirinha on Copacabana beach in Rio De Janeiro with your family, will certainly make you feel like you're still part of the 1950s. Yuri & Yuri have yet again, managed to positively surprise the tailoring establishment with their latest collection. A mention must also go to their stylish Cadogan safari jackets and flannel trousers which should be strongly considered this winter. They have delved into a unique style orbit, full of swagger and panache. Their next collection looms with acute interest as it's impossible to predict what they're going to produce next.