Zaremba Bespoke: Survival of the Fitter
The name Zaremba is a derivative of Polish zarabac 'to hack or chop', belying the beautifully cut suits on offer at a tailoring house whose history is entwined with politics, performance art and personality.
For a tailoring house headed up by its fifth generation patriarch and with over a century of clients on its books, Zaremba Bespoke has recently blossomed above the dense canopy of bespoke tailoring. With deep roots in Poland's capital, Maciej Zaremba has fine-tuned the family business, which dates back to late 19
th
century Warsaw.
"There's not really such a thing as a 'Polish' tailoring style, but I intend on changing that," Maciej asserts, and it's easy to see his point. The British tailoring houses have their roped shoulders, sculpted chests and military provenance, their drape cuts and their hourglass figures. The Italians have their lightweight fabrics, unlined structures, experimental colours and soft shoulders. It's not impossible to make an educated guess when you come across a peaked lapel or hand-stitched buttonhole as to whom made it, which makes it all the more intriguing to come across a suit you simply can't place.
Not too long ago, in a
room full of bespoke addicts
, impeccably dressed men and women, craftsmen and menswear authorities, not one was able to predict that one of the most beautiful suits present was in fact made in Poland. Worn by
Jonathan Edwards
, who describes himself as a businessman but has gained recognition for being a
street style photographer's dream
, the double-breasted button-two-show-three, off-white VBC suit was a true head turner. "Coming from outside the two established tailoring cradles, Italy and the UK, I have no choice but to differentiate or die," Maciej explains. A little dramatic? Not really, when you consider that under his grandfather and father, the family tailoring legacy survived two world wars and the post-war communist era. "That period did not spare my grandfather, Tadeusz – he faced regular searches and confiscations. The newly-established communist government did not appreciate the bourgeois elegance. Materials were rationed, so good fabric had to be sourced on the black market or smuggled from abroad." Maciej recalls frequent visits from the secret police and special hiding places in the atelier for prohibited
English wool
.
The shop's survival, then, is testament to its unfailing delivery of good, old-fashioned quality wares. "Bespoke became very rare – many other artisans went bankrupt, and even when the communist regime fell, foreign labels flooded the market. But my grandfather had established more than a tailoring shop. In Poland he was something of a celebrity – he had built a real brand." Tadeusz kept developing the business and provided tailoring for Warsaw's "crème de la crème, diplomats and even high profile celebrities – performers from the National Philharmonic Orchestra and well-renowned cabarets." The brand stood for quality, and a suit by Zaremba was considered a great luxury, a status symbol of sorts. "Even during the toughest times we kept the quality level high, which many could not keep up."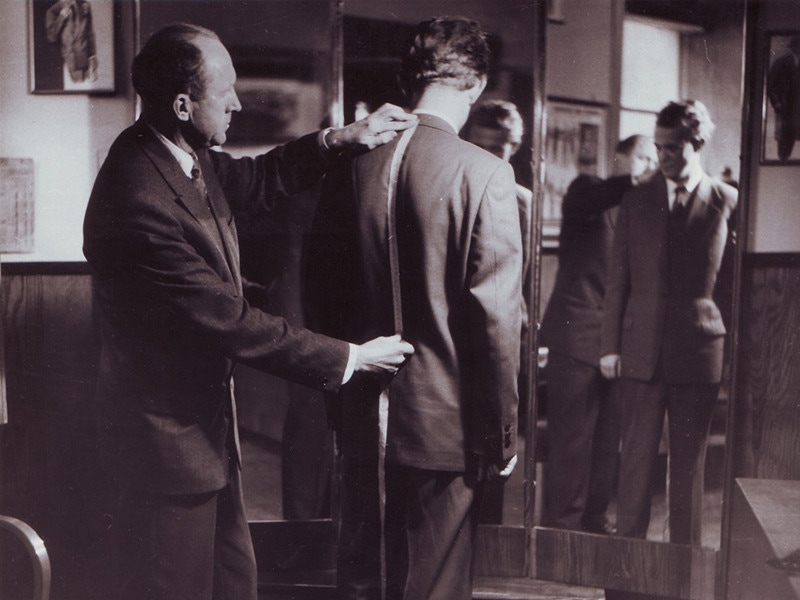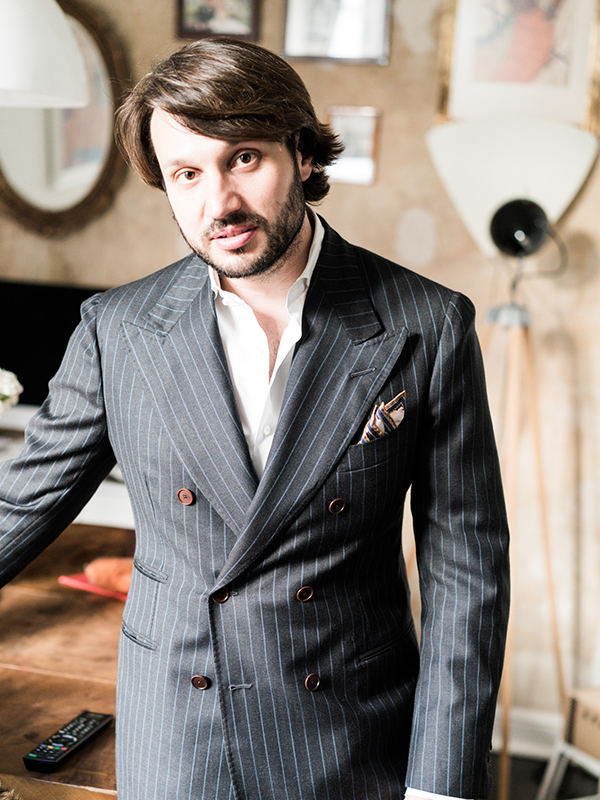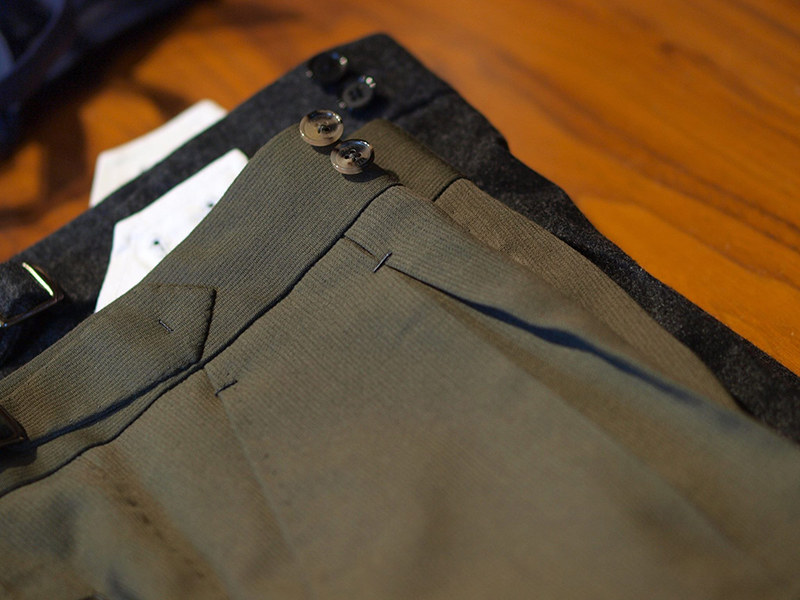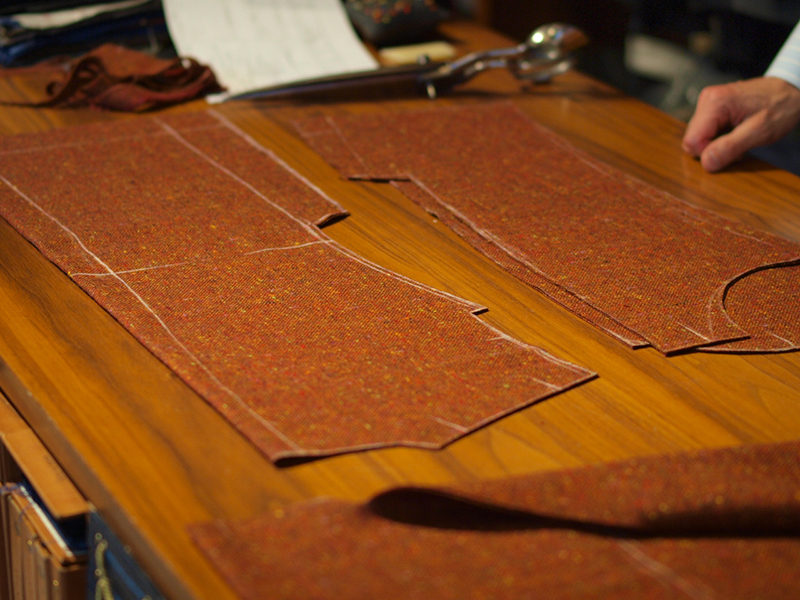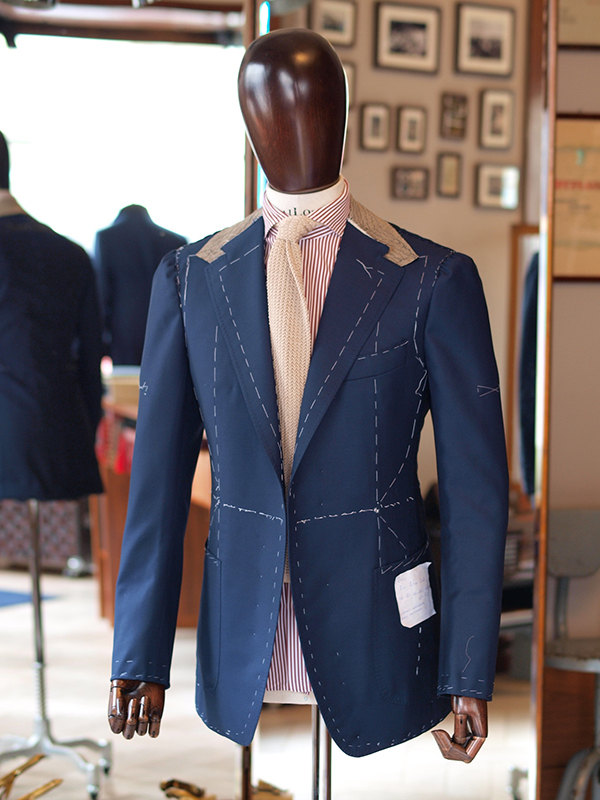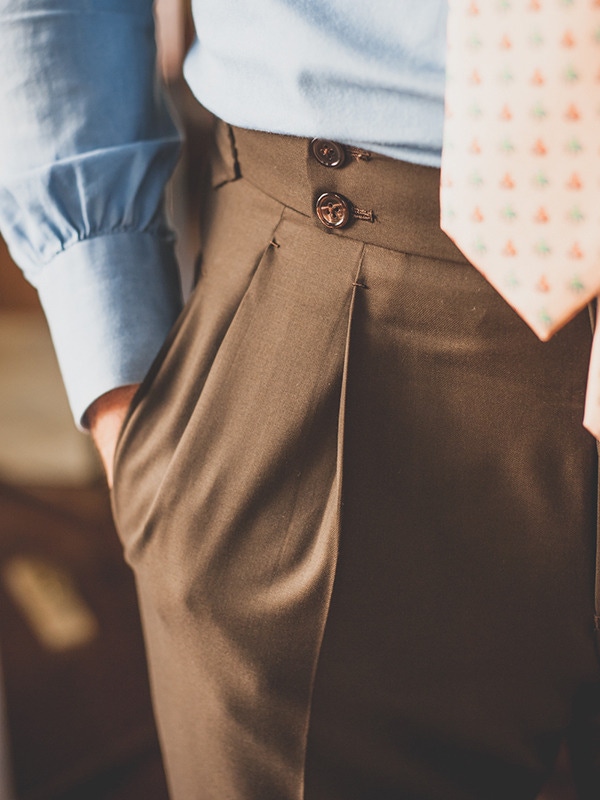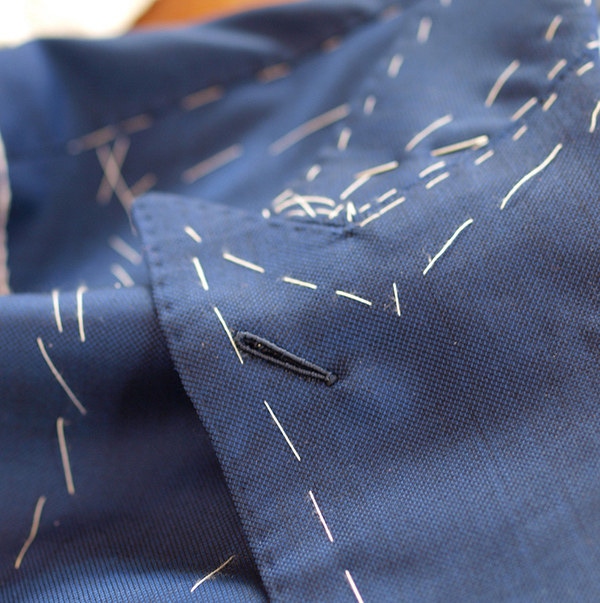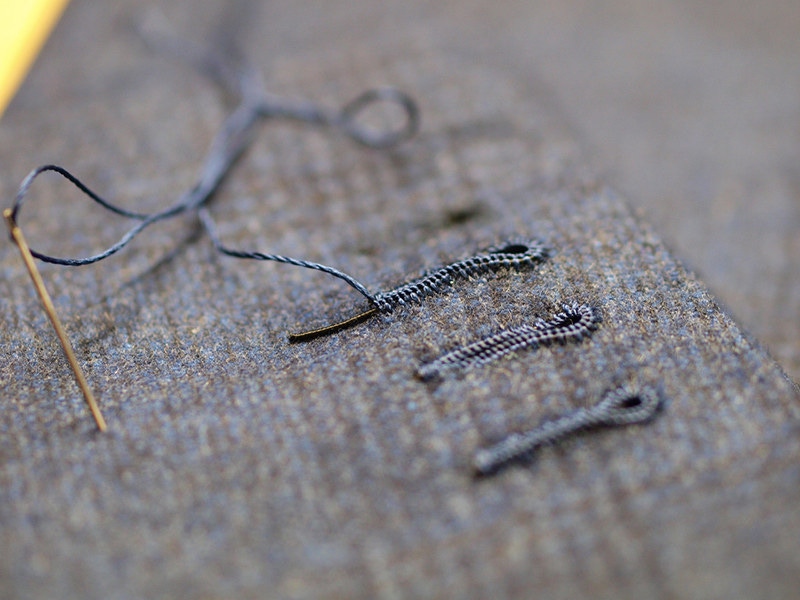 Today, Maciej sources his cloths from Loro Piana, Ariston, Drapers and British
Huddersfield mills
. "Our best seller is a fresco from J&J Minnis or jacketing from Loro Piana. British fabrics sell better in winter and heavy worsteds from H. Lesser." Primarily serving lawyers, businessmen and professionals, Maciej has noticed a surge in younger clientele – people beginning to take an interest once again in how their clothes are made, who makes them and where the components come from. "This is why the suit with Jonathan was so interesting. He, too, approached us about a classic grey suit. We went through sample materials together and both stopped at a cream flannel – it was a spontaneous change of direction, but it produced something spectacular." Maciej himself, however, is not a tailor. A fitter by trade, he's also the businessman driving Zaremba's success, which means the standard blue and grey business suits are the foundation, their presence vital to the business blossoming. "However, we are starting to see more customers play with their style, less people wearing suits just for the office, which is so much more interesting to work with."
Jonathan needed little persuasion. "It felt like a natural decision. I wear a lot of lighter shades, and Maciej said 'Let's do white, it'll look great on you'. I was intrigued by his aesthetic, as he doesn't conform entirely to British or Italian styles. Often when tailors are geographically not in either, they try so hard to replicate them, but he's doing his own thing." A throwback to a time gone by of filmic glamour and romance, the suit itself is almost a tribute to the beauty lost during the many years of conflict Poland experienced. "I think there is truth in that," Maciej explains, "because even in dark times, beautiful and beautifully made things bring a glimmer of hope to people."
Maciej cites
Sciamat
and Liverano as two of his greatest inspirations, having travelled to Italy and become enchanted with the unstructured finish, but he also draws heavily on his grandfather's archive. Tellingly sparse in tougher times, it's nevertheless abundant with elaborate high-waisted trousers, hand-made details, vintage gorges and noticeably horizontal lapels, all of which he channels today. "Many years ago our style imitated the British, but I was also so impressed by the Italians. Now, we are doing something different altogether. I cannot say we have one style, because it changes every year, and we grow every year. In five years it will be a bit different, and it will never be a finished product."
www.zarembabespoke.com.