ZEGNA UNVEILS THE NEW ICONIC TRIPLE STITCH SNEAKER
It's no easy feat trying to balance the needs of the contemporary world with a historical heritage spanning over 100 years, but in Zegna's Triple Stitch sneakers - a cunning equilibrium has been found.
This year marks the 110th anniversary for Ermenegildo Zegna. Instead of hallowing in this merited landmark, they have thrown themselves into alleviating the PPE pressures that Covid-19 has brought by manufacturing 280,000 protective suits. Under the artistic direction of realist Alessandro Sartori, they have also wholeheartedly retraced the ethical and sustainable visions of Ermenegildo himself, with decisive action. Zegna have always been leaders in their programs of preserving the environment, but this year under Sartori's genius direction they have exhibited to the rest of the world, the indisputable importance of nature and the part it plays in the fashion industry.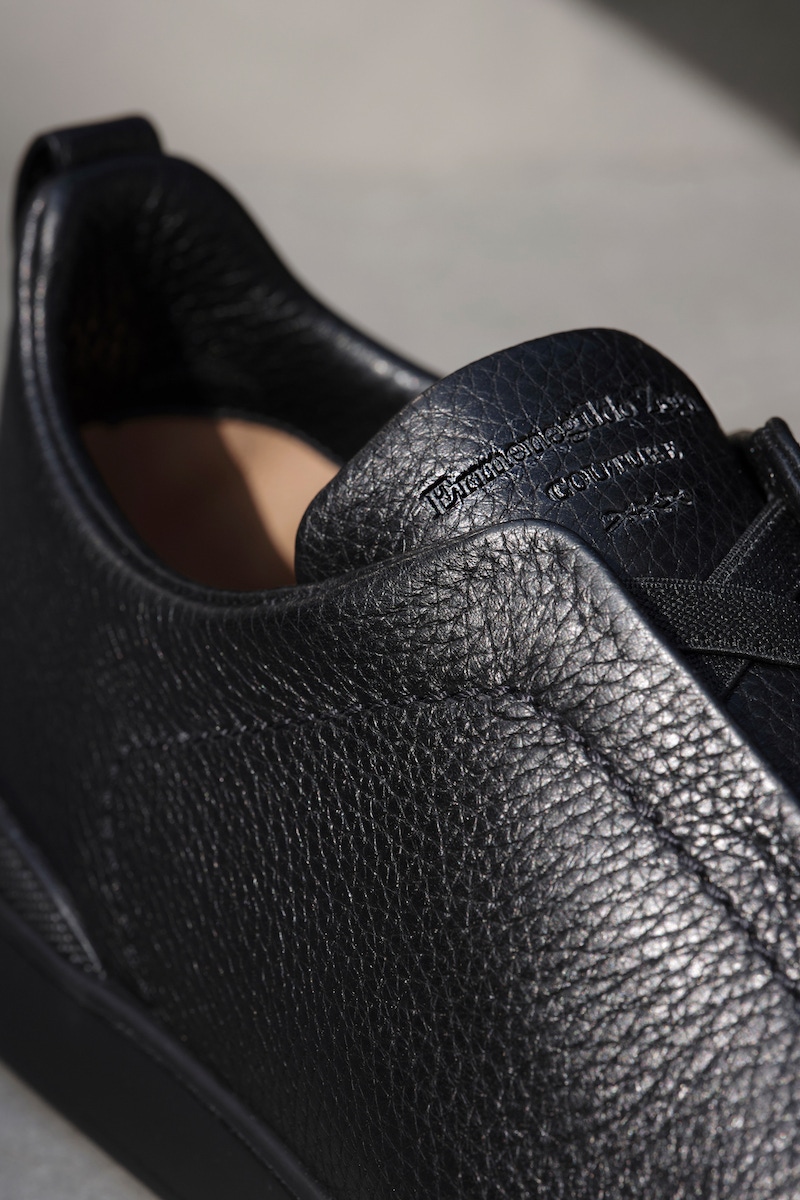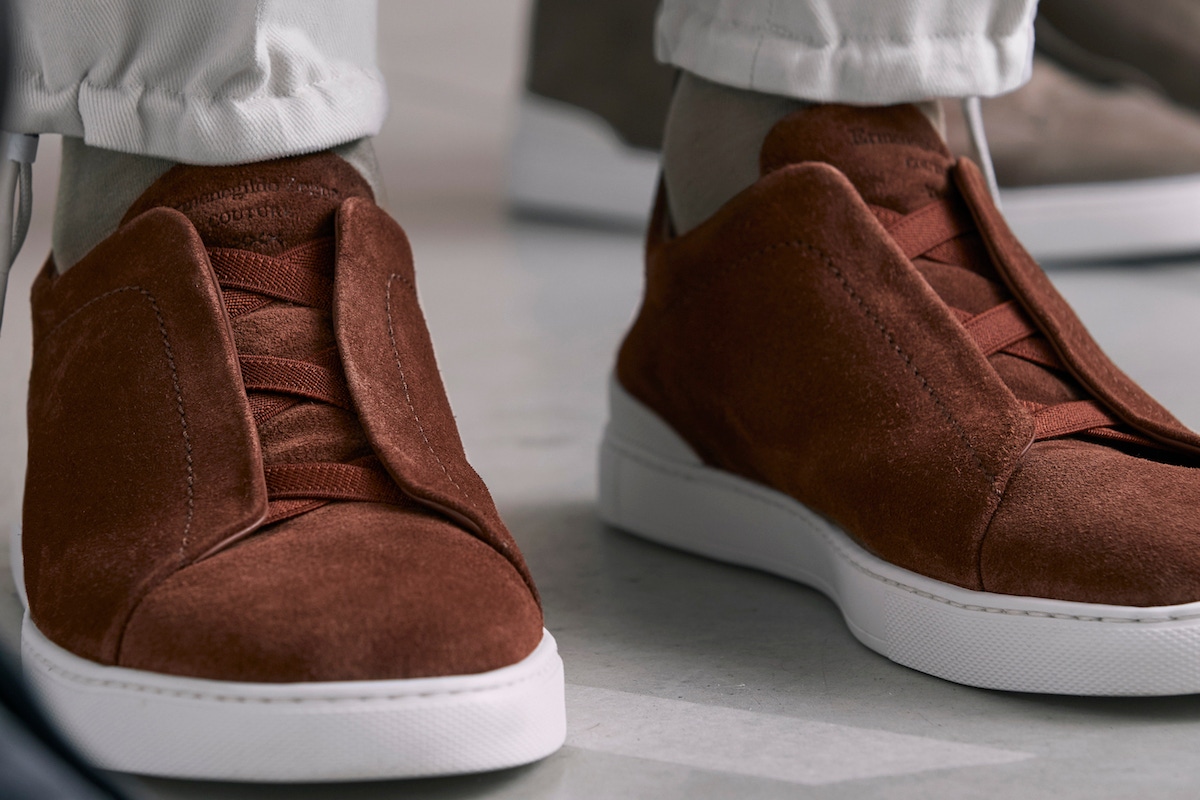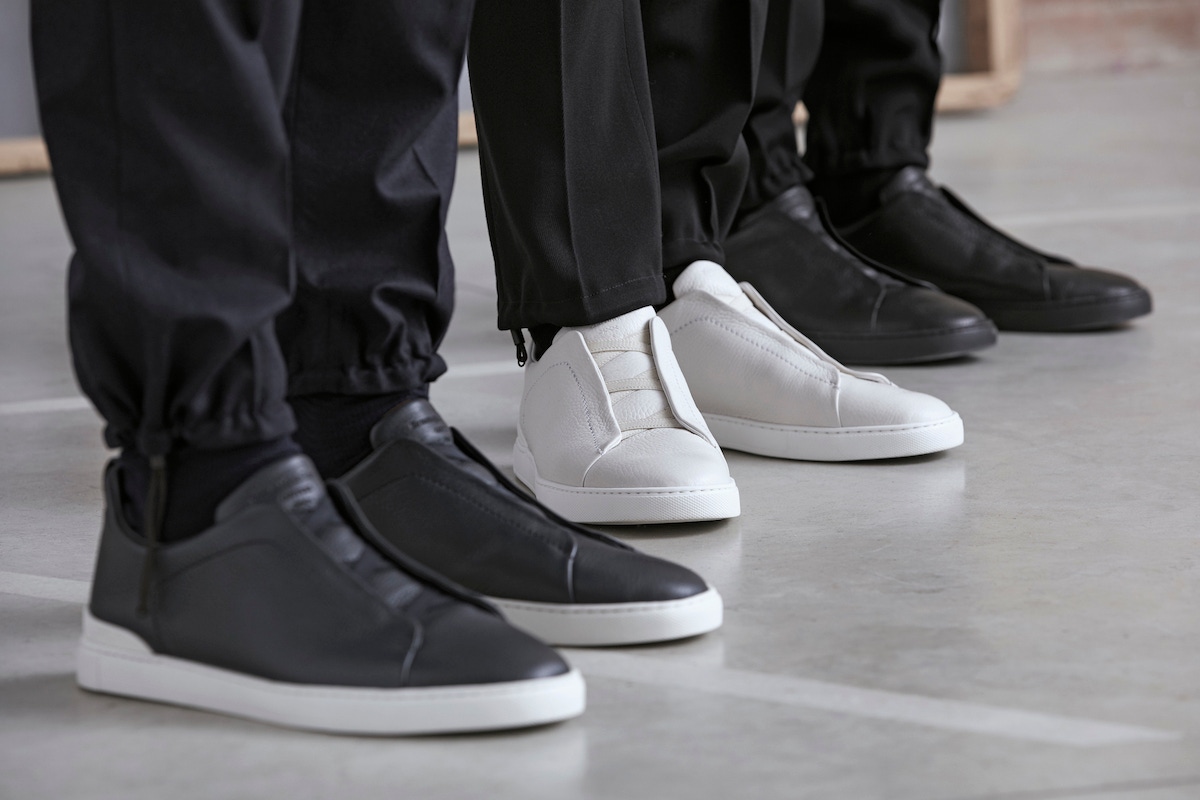 Starting out as a textile mill, before moving into clothes manufacturing, Zegna have always had an inveterate connection to raw materials. To put this into perspective, Zegna's HQ and central facilities, including mills, factories and logistics lie within a nature reserve named Oasi Zegna, in which the company has planted half a million trees since its foundation. Their latest digitally lead fashion show, delved into the core of this reserve by joining the dots between machine and nature. Models were captured striding over hills, whilst the footage seamlessly switched to the interior of Zegna's factory and vice versa. By reusing their own existing structures for such a major event, they have sent out a poignant message to the world. Sustainable provenance is one of The Rake's core values. Although not stocked on our e-commerce platform we would like to chronicle their Triple Stitch sneakers that encompass trusted Italian heritage. A versatile slip-on sneaker, remastered for comfort and joy, it is also ethereally lightweight. Essential and well-rounded, the Triple Stitch is a distinctive sneaker in Zegna's shoe alcove. As dress codes become less polarised, its slip-on nature traverses harmoniously with almost any outfit or occasion. They inject some swagger to a suit and act as the pivot of casualization for less formal costumes.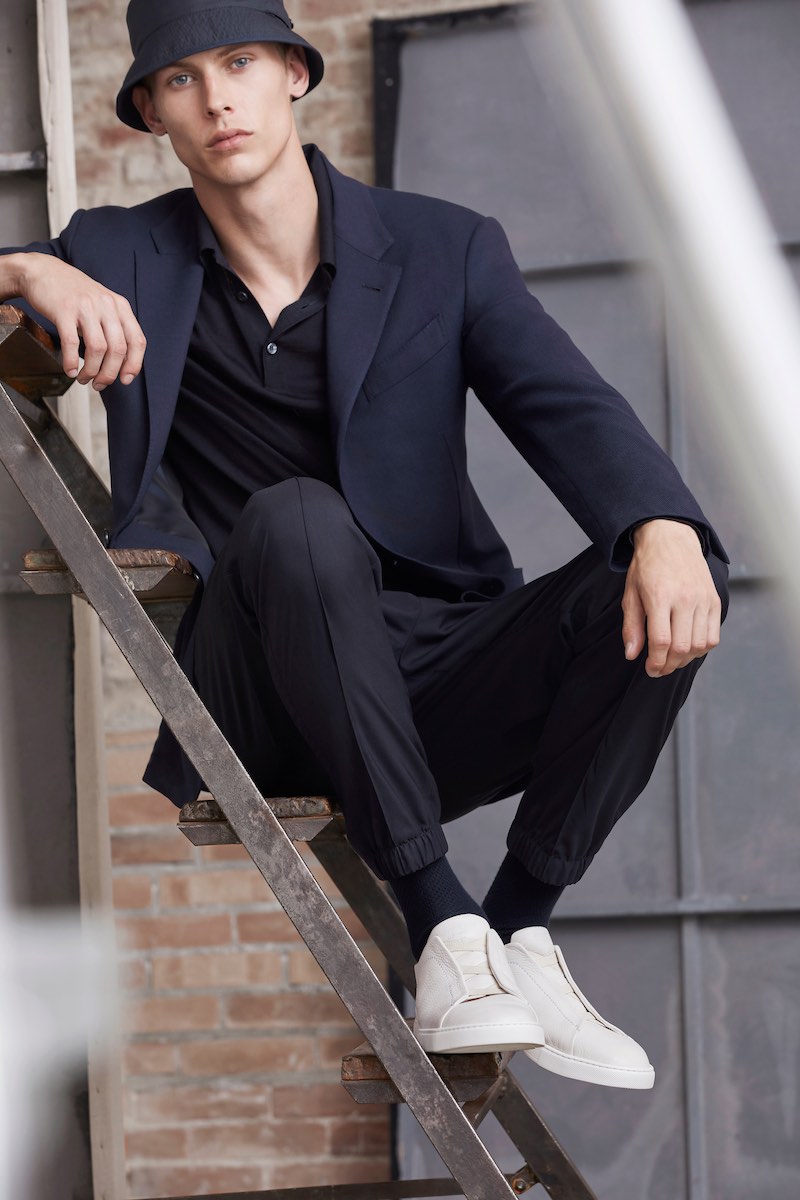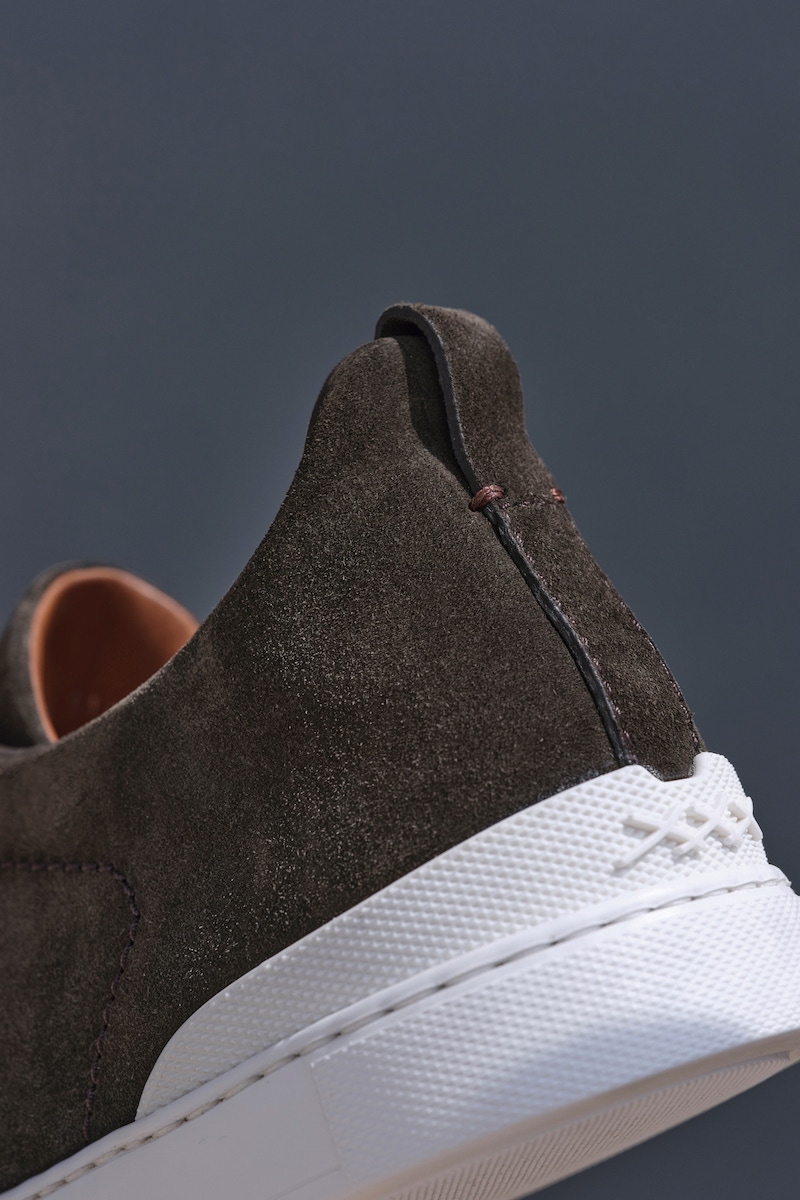 The sole is realised in an extra-light rubber, offering multipurpose luxury to match busy modern lifestyles. Other masterful features include an enduring triple-crossed elastic, which not only means the sneakers slip on and off easily, but also speak to Zegna's heritage, recalling the three hand-stitches on a suit lapel. Not defined by just one season, the Triple Stitch has been reinterpreted in a spectrum of colours, that will be popular in years to come. The effortless sneaker is available in a rich shade of beige, dark vicuna and red leather. It is also presented in a contemporary combination of grained calfskin and suede dyed grey, blue or chocolate brown. For an extra soft finish, a supple deerskin version is presented in classic shades of white, blue and navy.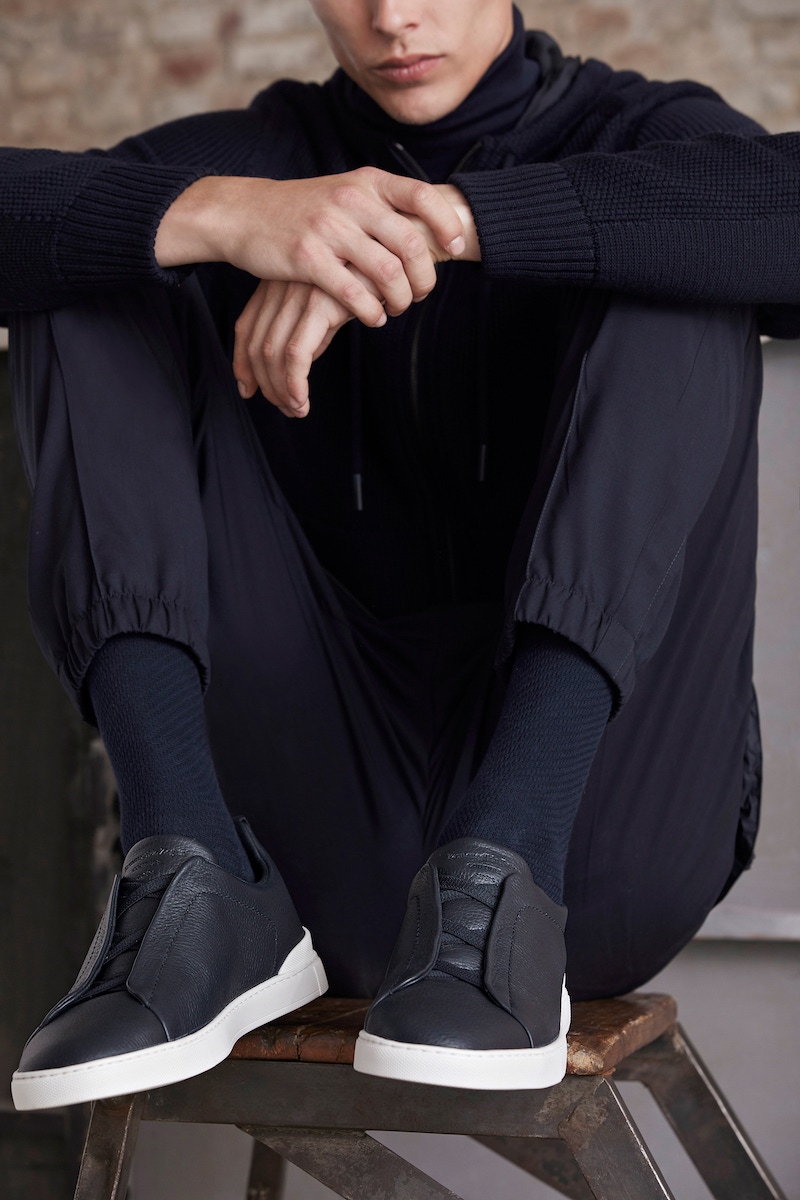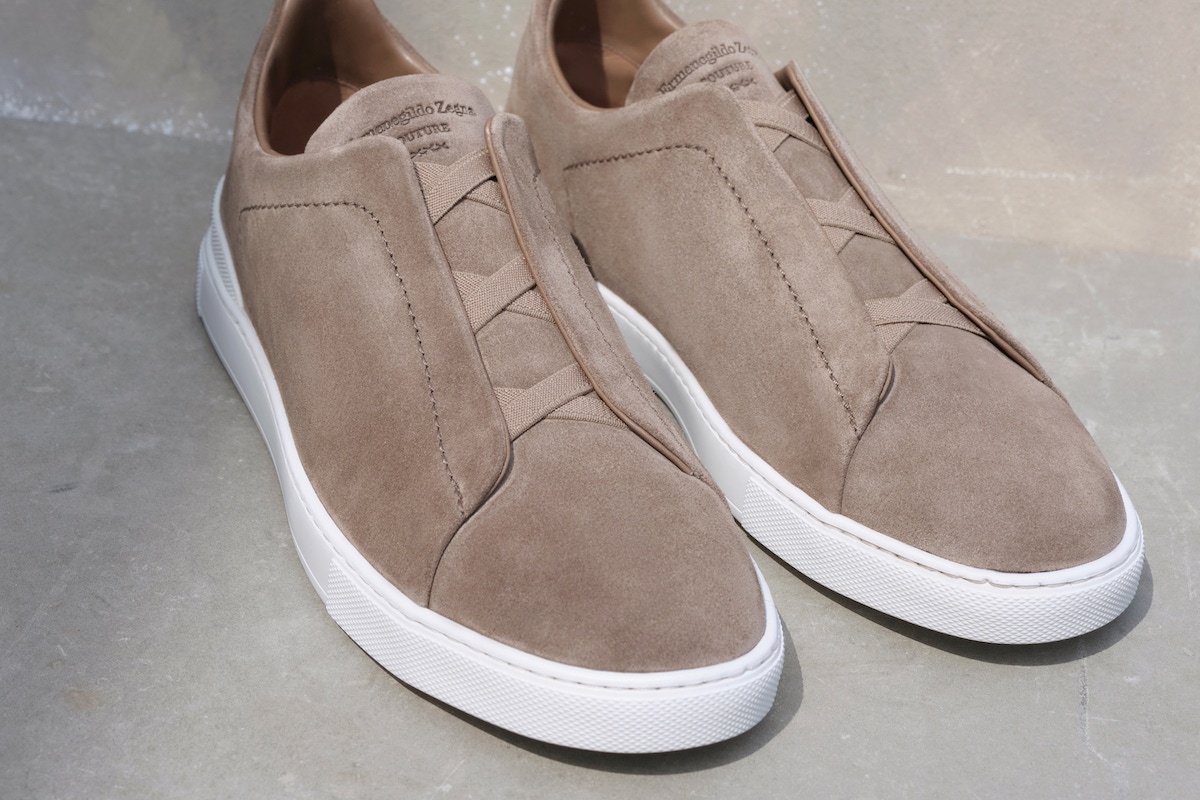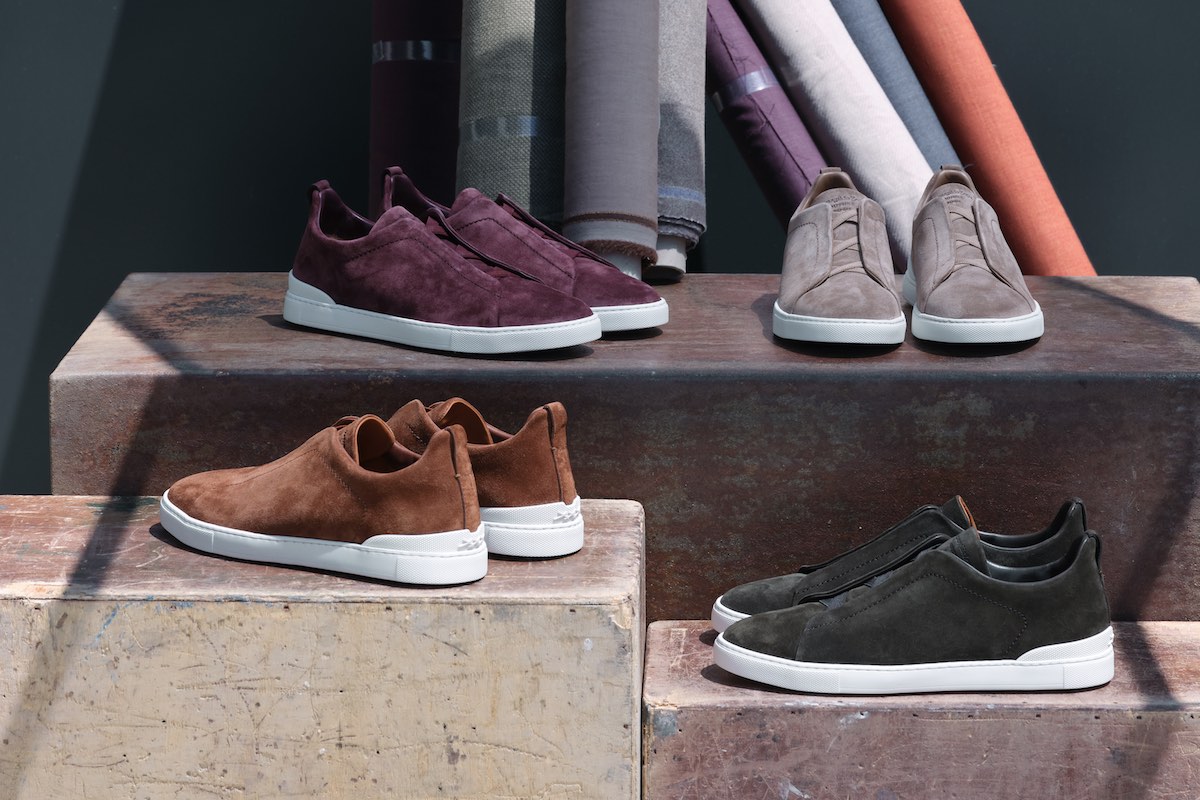 We were already seeing a tectonic shift away from formality – only its acceleration has underlined the need to invest in shoes with boundless capabilities. A multifunctional shoe, it retains all of the significant attributes you would want in modern times. And it is made by one of the most renowned family-owned companies on the planet, whose devotion to sustainability and craft never ceases to amaze its audience.